Hydrangea 'Pink Parfait'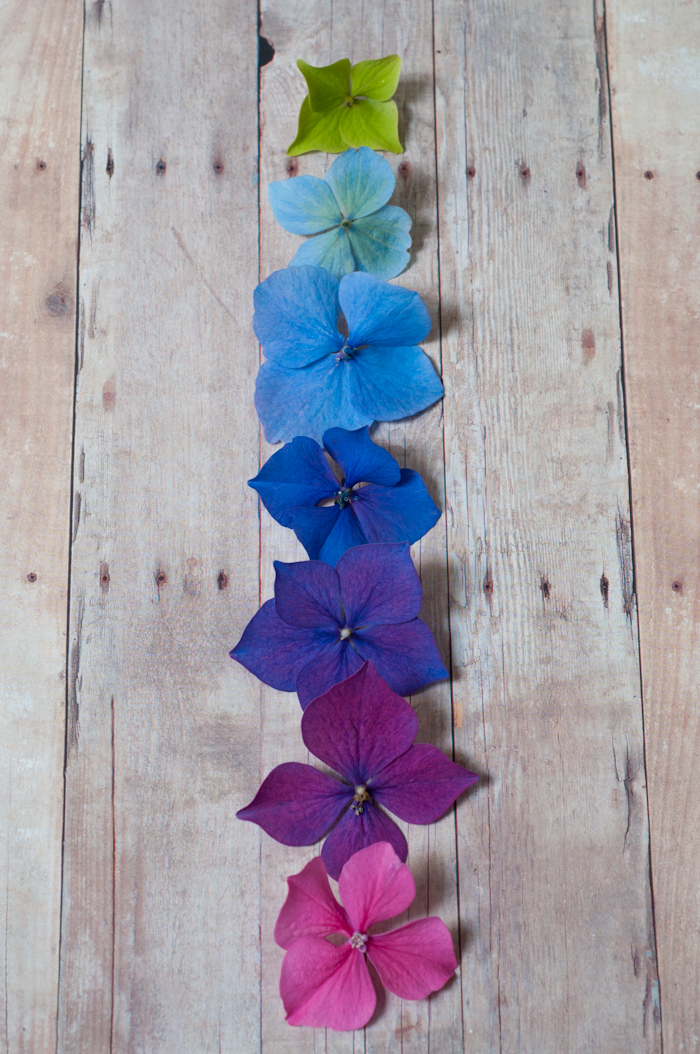 A selection of hydrangea blossoms from our garden, whose spectrum did not reveal itself until I'd brought them in and placed them in vases on the dining table. They are from different areas and the shading in the garden seems so subtle, but laid out here, the rainbow of colors is striking. I promise I've not altered the colors at all!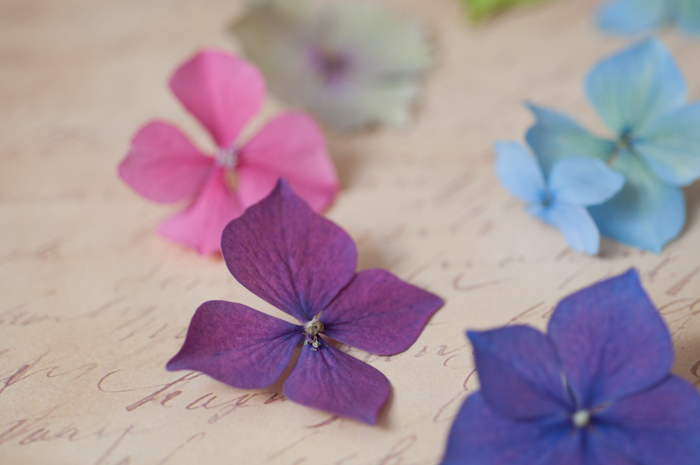 The pink one is 'Glowing Embers', an absolutely brilliant hydrangea. It truly glows in the early morning and late evening light. I planted it so it can be seen from the kitchen through the dining room windows. The blue and green are 'Endless Summer' and the medium blue is 'Nikko Blue', also outside the dining room. The deep purple, purple-blue and indigo are all in the woodland garden and were here when we bought the property, so I don't know the names. They are a staggering color. You'll be seeing quite a bit more of the hydrangeas over the next week or so!
Thank you so much for your recent comments and visits. Each are truly enjoyed and read with care and appreciation. Thank you also to new followers for adding me to your blog roll. You make my day!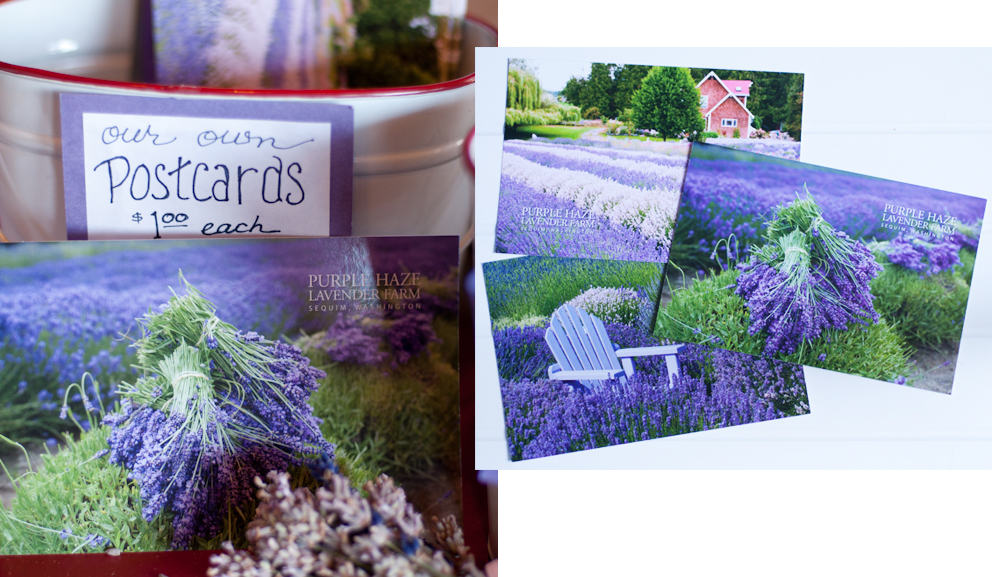 May I share some recent published work? During the Lavender Festival on the Olympic Peninsula, I was surprised and pleased to see postcards with three of my images for sale in the Purple Haze Lavender Farm gift shop. We became friends with Mike, the farm owner and marketer extraordinaire, last year when we produced a promotional video and stills for the farm. So, hot and sweaty, I was standing at the register to pay for the lavender I had just cut in the field and thought I was having a déja vu moment until I realized I was looking at my images taken the prior year! That was fun. We love the people at Purple Haze.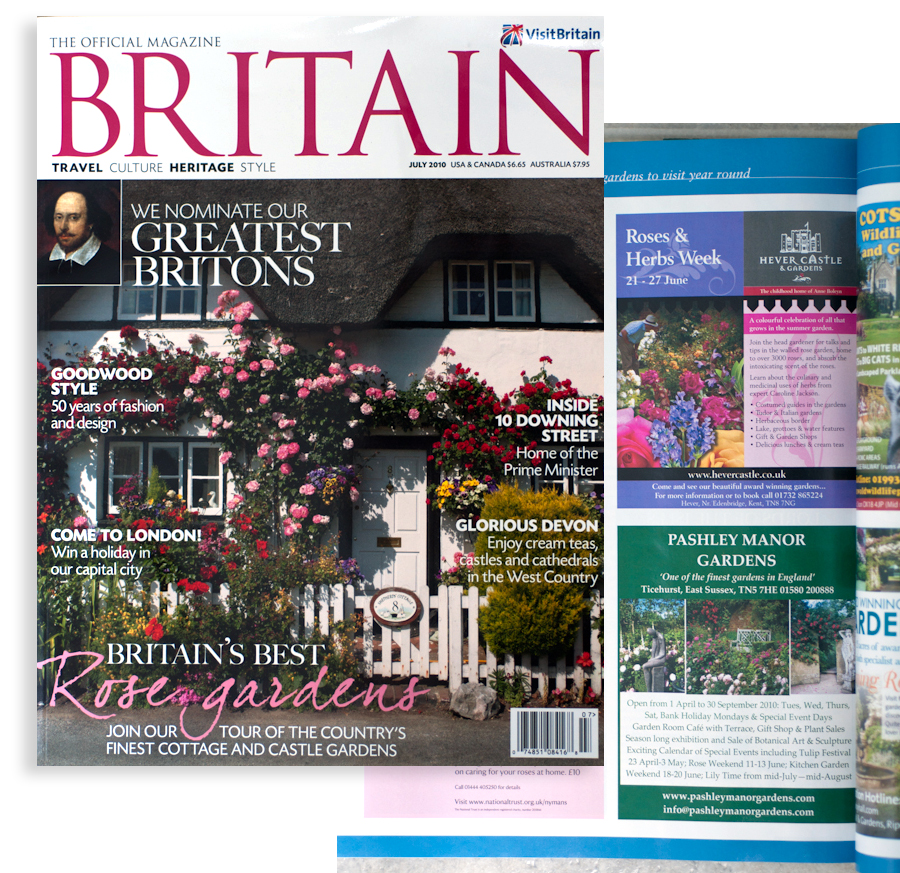 I discovered this one accidentally, too, when I was flipping through the July 2010 Britain magazine at Mom's. Pashley Manor Gardens used one of my images in their ad in the magazine, so I was pretty chuffed (pleased) about it as it has a pretty large circulation in the UK and here. The shoot I did for them was two years ago and I knew they'd used images on websites and so on, but this was a lovely surprise. (No, I didn't shoot the cover. Wish)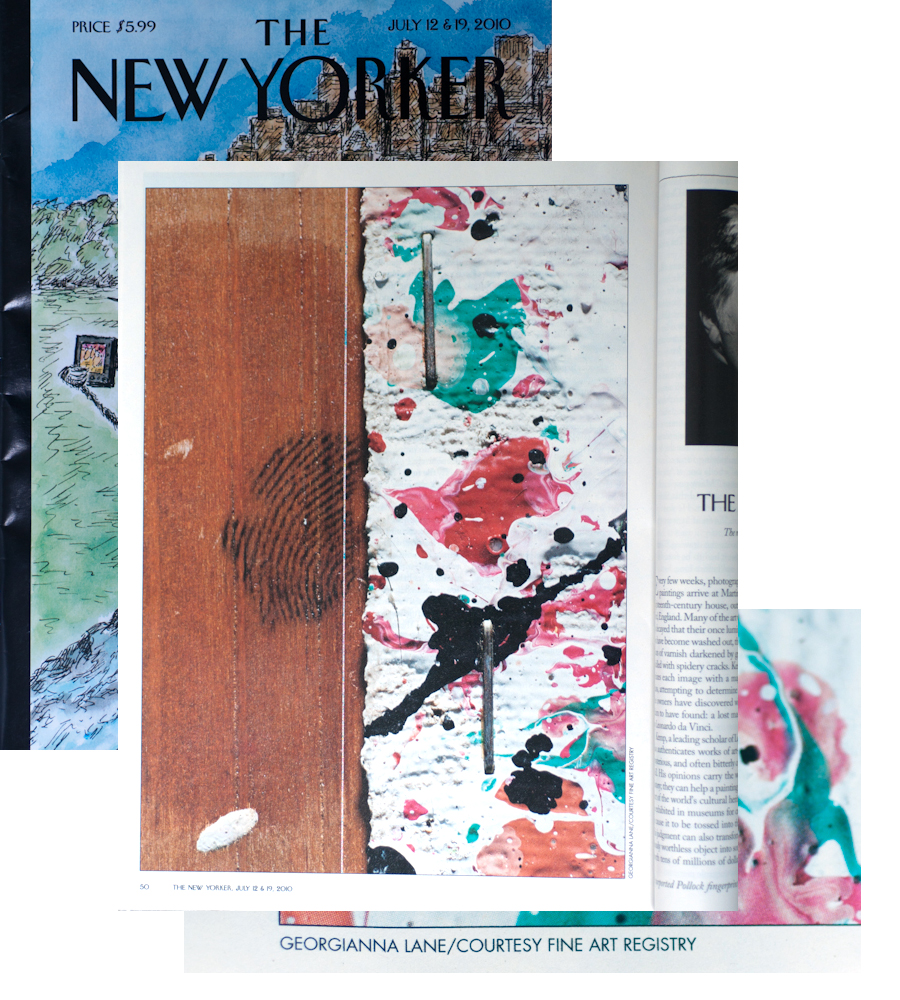 This is a bit of a funny one. Three years ago I had an assignment to photograph fingerprints on an alleged Jackson Pollock painting, as part of a forensic investigation into their authenticity. We traveled to Long Island, New York, to visit the owner of the painting, as well as visiting Pollock's studio, where I also photographed paint cans with fingerprints and other items. The story goes on and from time to time is written up in different publications and the writers come to us for the images. This is a new, lengthy and quite good article in the July 2010 issue of The New Yorker. Not my usual subject matter, but, hey, I got a full page with a photo credit in The New Yorker magazine and that's kind of neat. :)
Wishing each of you a marvelous start to a week full of beauty and happy adventures, dear friends! xo – g