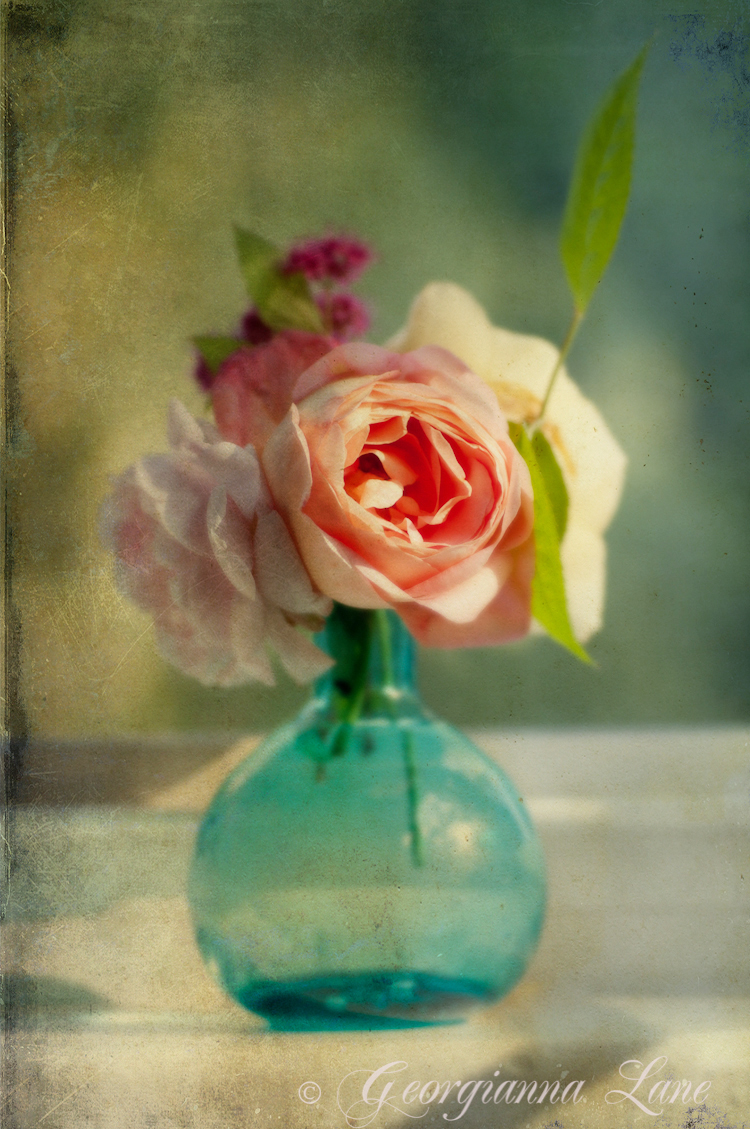 Hello, lovely friends! By the time you read this, I will be away again for a few days, bound for what I believe to be one of the most scenic places in the world. We are due summery, warm, sunny weather, which we've had a lack of the past few weeks. But I have much to share when I return and thought I'd leave you with a few sneak peeks.
Above is one of many from a new image series underway which I'm actually quite excited about. You'll hear and see the details soon, as well as…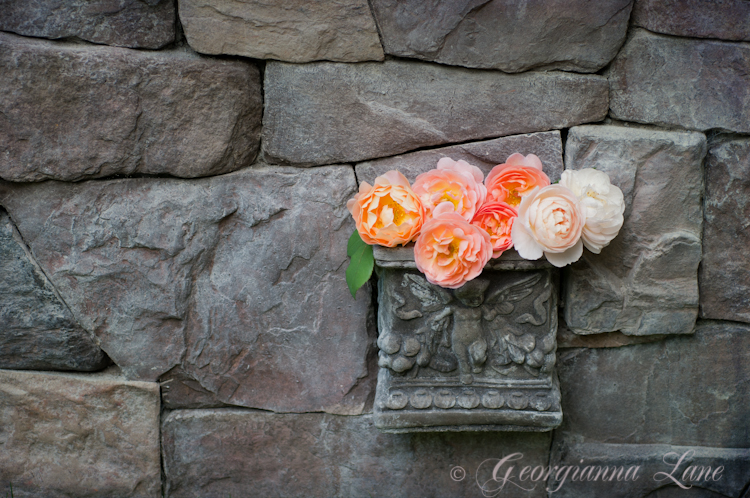 … an epic story told in stone.
Thank you all for your comments on the last post. I sooo appreciate hearing your experiences with the sweet Gaura and hope that I can have more success with it next year.
And I'm happy you enjoyed the bouquets of roses and blackberries. I must tell you it is not my original idea – I've seen the combination a few times throughout the years, including the July 1996 cover of Victoria which paired roses and raspberries, I believe. So simple and charming. And one of the most rewarding things for me is reading the delightful childhood memories you so kindly share – I love each and every one and the images they evoke, as I'm sure do the other visitors, so please do continue.
See you soon. Have a beautiful weekend and you'll hear from me in a few days.
xo – g