Sweet Snowdrop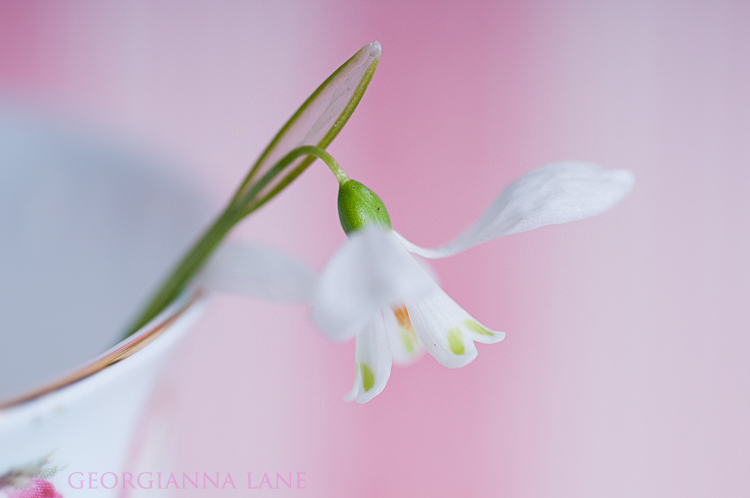 Hello, friends! The Equinox approaches, the coins of the year already nearly a quarter of the way spent and jangling away in memory.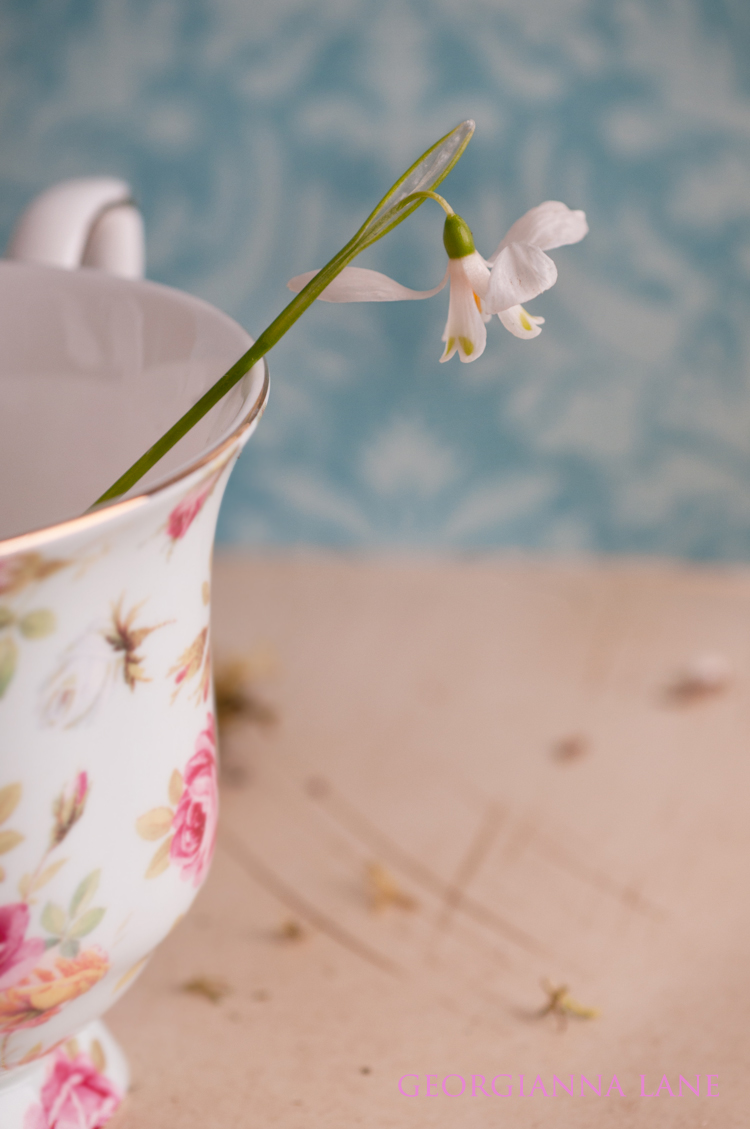 Galanthus nivalis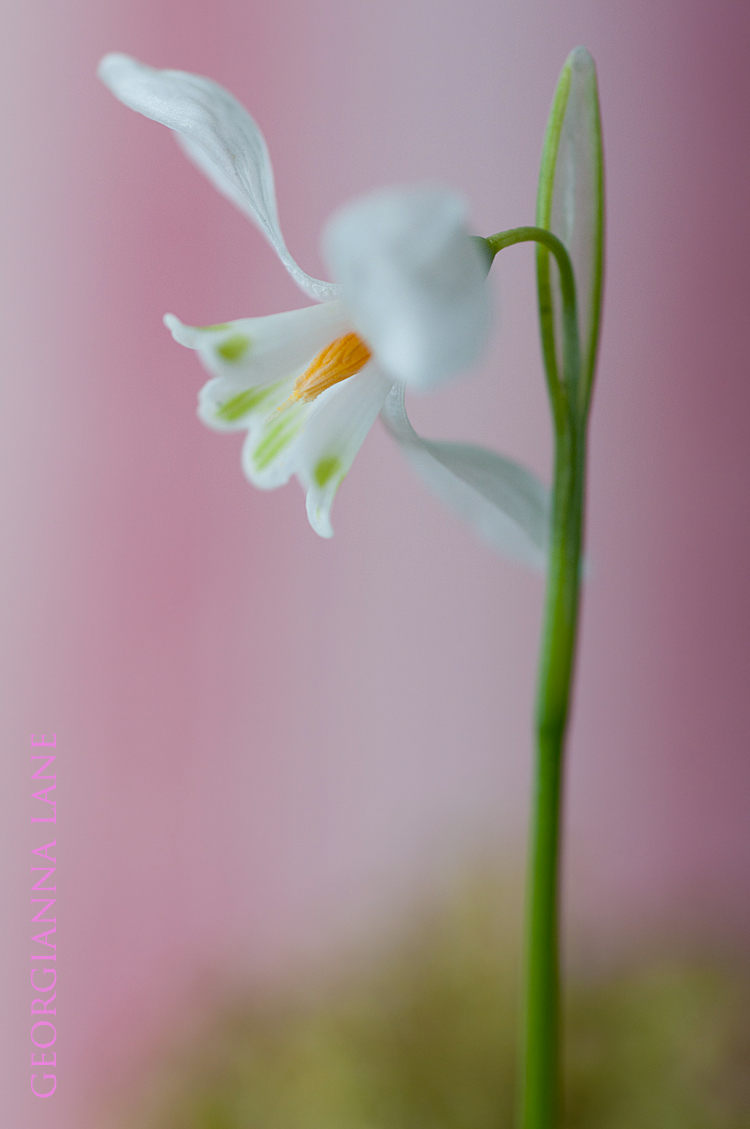 Sweet snowdrops, early heralds of spring. Their delicate performance is nearly over, captured here in the lingering light of a longer day, soft sunlight through an open window. Do you see how it illuminates the fragile structure, so much smaller than the tip of my finger? Do snowdrops hold a place in your heart?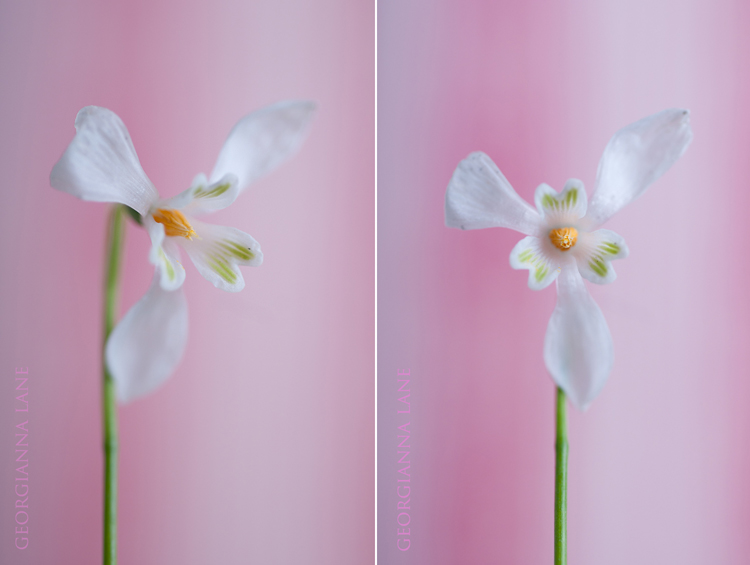 But I'm afraid I have told you an untruth. Forgive me, but I wanted to make a small point, as you are interested in what I do. You see, in fact, I took these photographs late last night, in the small hours of deepest darkness, when most people are snuggled in sleep.
On my way up to bed, passing my studio, I remembered that I promised this precious little bloom (the only one of his kind that braved our incessant rain this month) that if he allowed me to cut him out of the garden, I would take his portrait and share him with the world.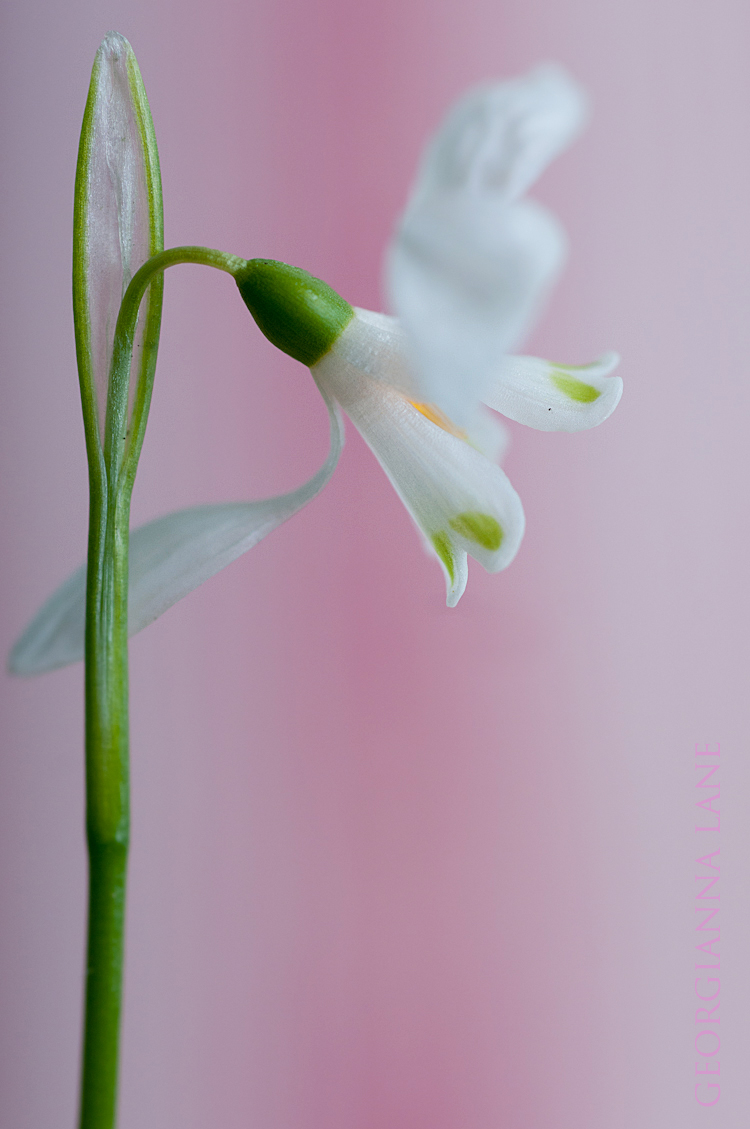 And thus, I did. Knowing that his beauty might be withered by morning, I did it then and there. Pitch black and bucketing rain outside but a sunny spring day inside.
And so, dear friends, I offer a little tip for you. If you are serious about your photographic journey, please don't limit yourself to only sunny, daylight hours. Be willing and able to get any photograph, at any time. Every moment matters – and they are all fleeting. Learn proper studio lighting – it isn't hard or expensive. It's a whole new world.
Without it I wouldn't be able to share this sweet Galanthus with you today. Doesn't he look proud?
Thank you, as always, for your visits and lovely words. I know our thoughts and hearts and wishes and love are oceans away with our island nation friends. I appreciate the time you take to stop here.
love,
– g