Our Roses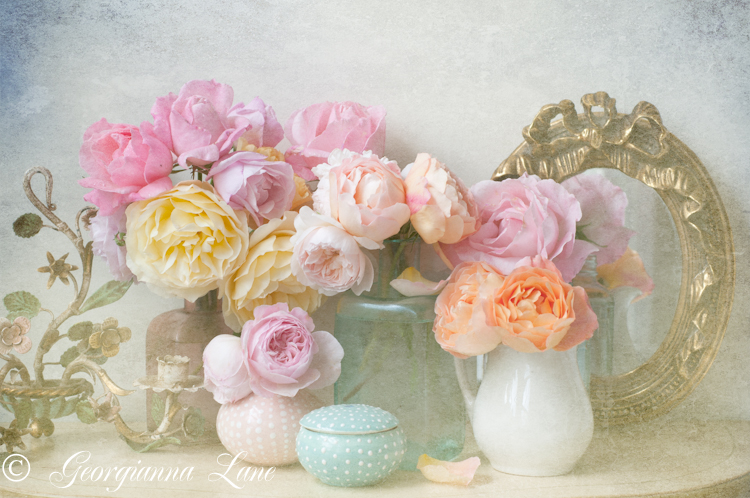 Travel is a wondrous activity, isn't it? Days are richly rewarding with new sights and sounds and smells of astonishingly beautiful locations. We are fortunate to visit many such places and do our best to capture them visually for others to experience.
But to me the ultimate luxury is stepping out on a perfect summer's morning to our own garden and cutting a bouquet, or two, or three, of roses that I've planted and nurtured and managed to keep blooming in spite of the vagaries of weather and schedules.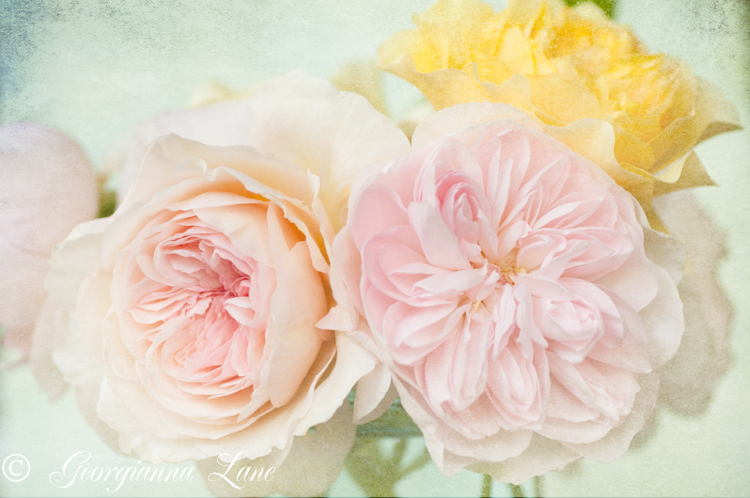 Better than jewels and velvets and crystals.
A few impromptu arrangements photographed in the late evening this week. Mostly David Austin English roses, with some Queen Elizabeth grandiflora as well. Such simple things to bring so much pleasure.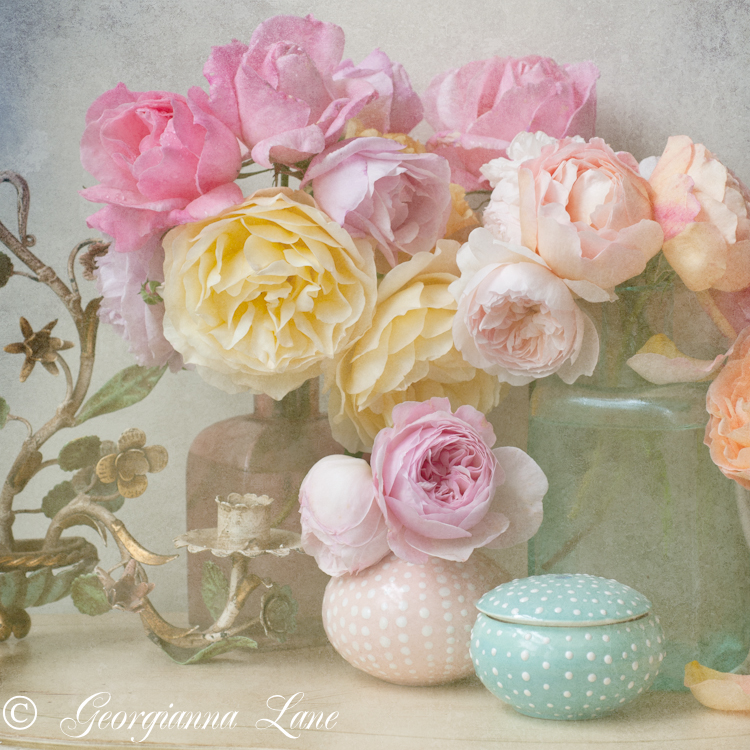 The darling sea urchin shaped pottery pieces by my very talented friend Paulette, who I was lucky to meet up with in Laguna Beach in May.
I'm so pleased you enjoyed the snippet of Paris photos! Dare I say there will be more to come?
And soon I'll be away again, as some of you know already. But I will let you know when and where before I'm off.
Thank you for generously visiting, commenting and just generally being in my life, dear friends. I do so appreciate it.
xo – g