The Time of the Roses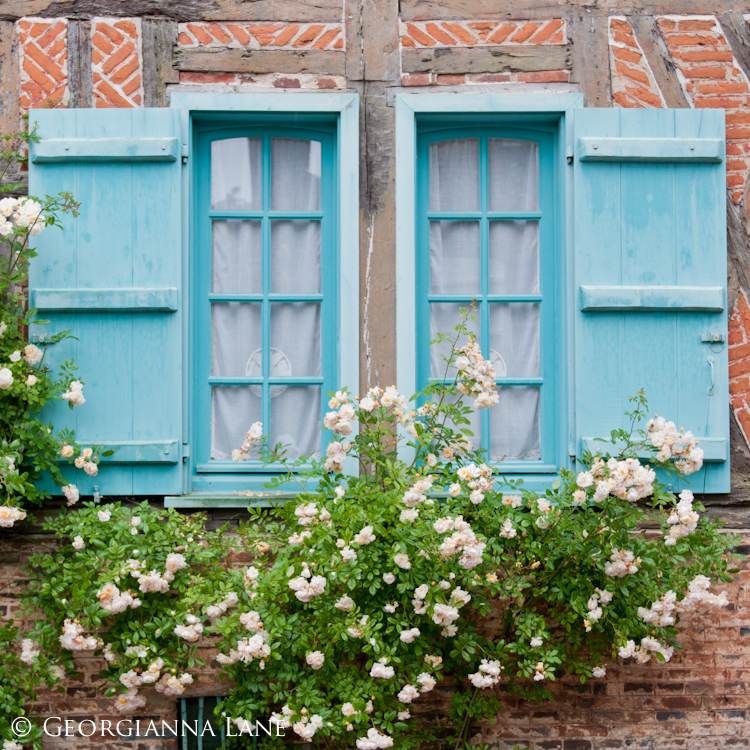 Hello, dear friends! Thank you for your much-appreciated visits and comments on the Giverny village photos. Although many of us are well into autumn, at least per the calendar, in our garden we still have roses budding and blooming and very few leaves of any color. So, I thought we'd take one more visit to the magical village of Gerberoy, France, and its romantic, rose-covered cottages, okay?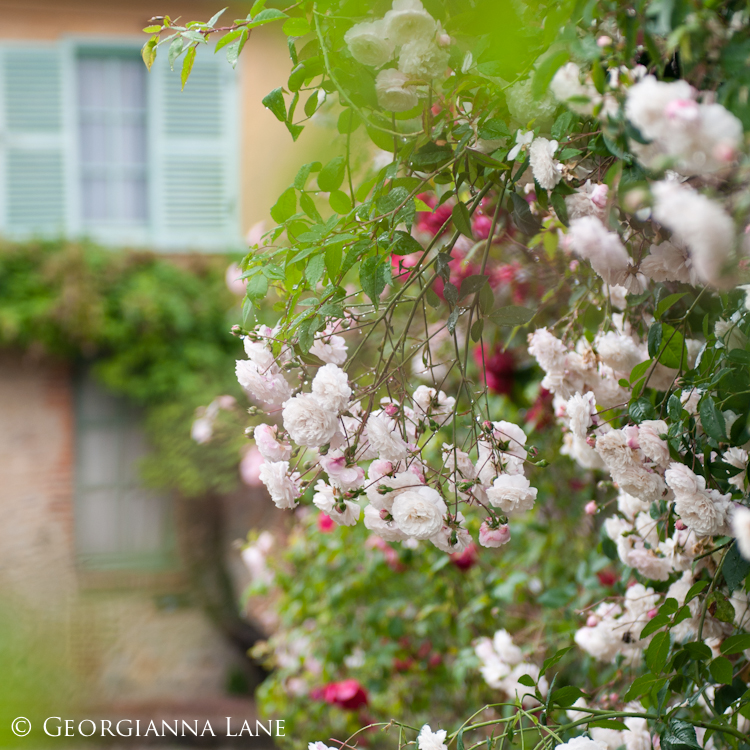 Centuries-old stone work and beautifully-aged wood, softened by untamed roses.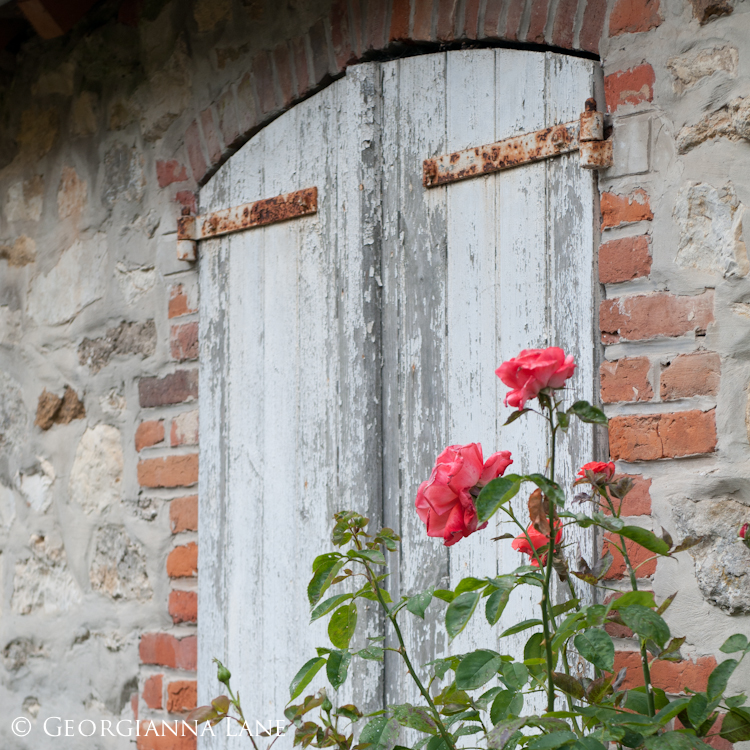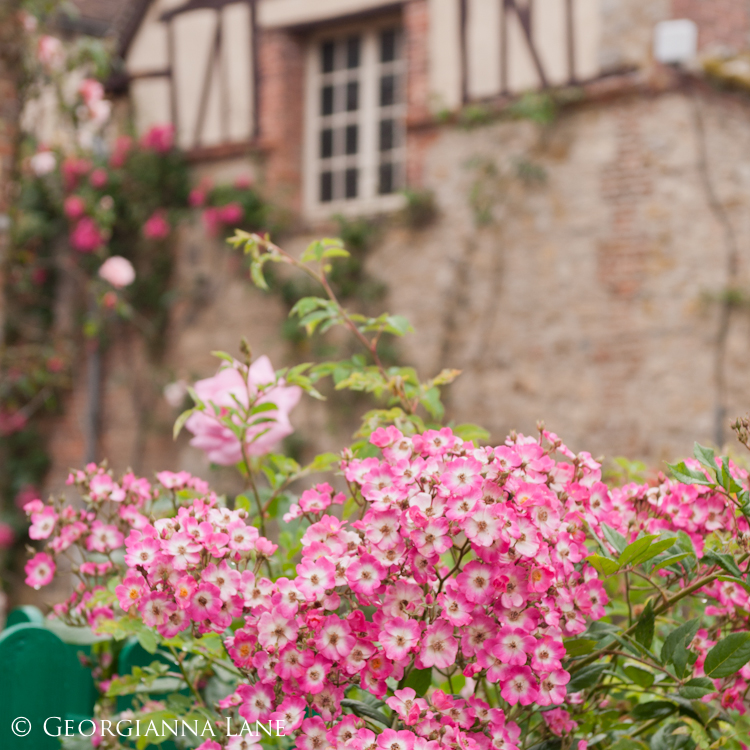 Red timber work faded to deep pink.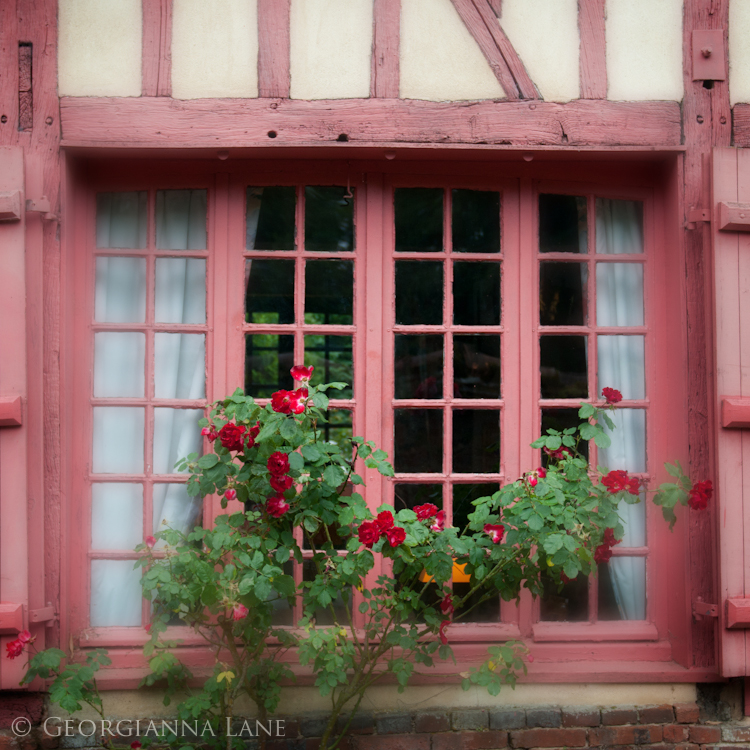 This last was taken in Normandy, at the manoir where we stayed when we left Gerberoy. I'll be sharing more of that amazing place soon.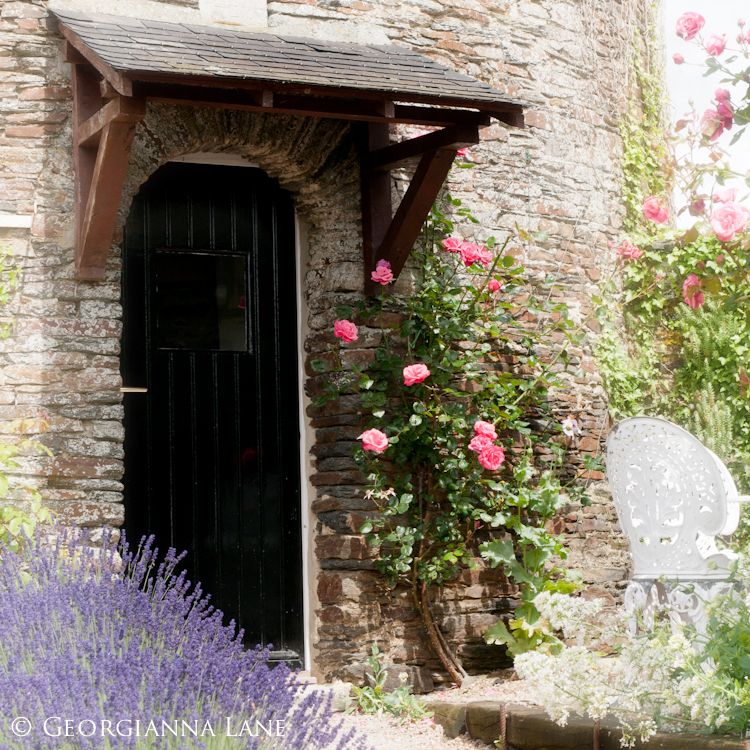 In other news, I'm thrilled and honored to be featured in two of my favorite publications this month, Romantic Homes and Somerset Life! You can see the covers on the sidebar at right and I'll share the inside details in the next post. And kudos to you, too, since each of you contribute so much by encouraging me in creating this online endeavor.
Wishing you a fresh and sparkling new week!
much love,
– g