Love, Paris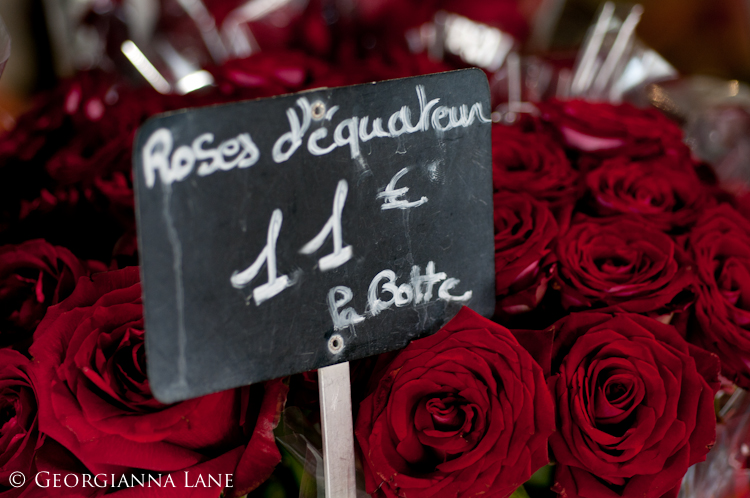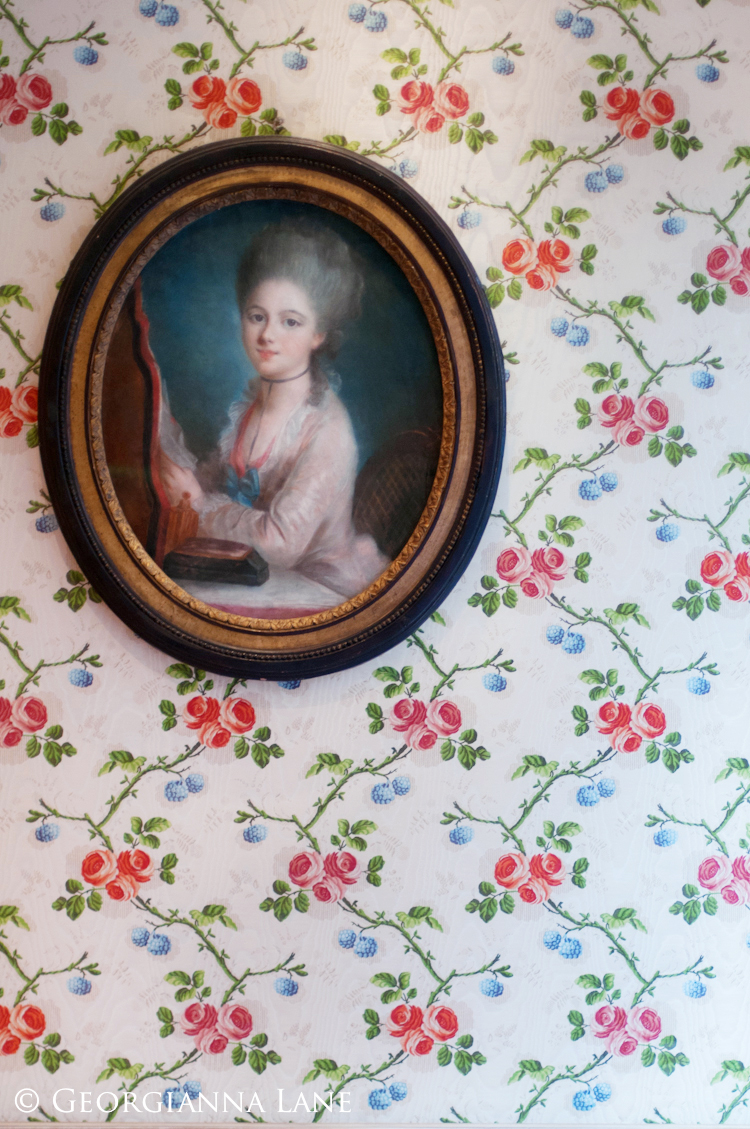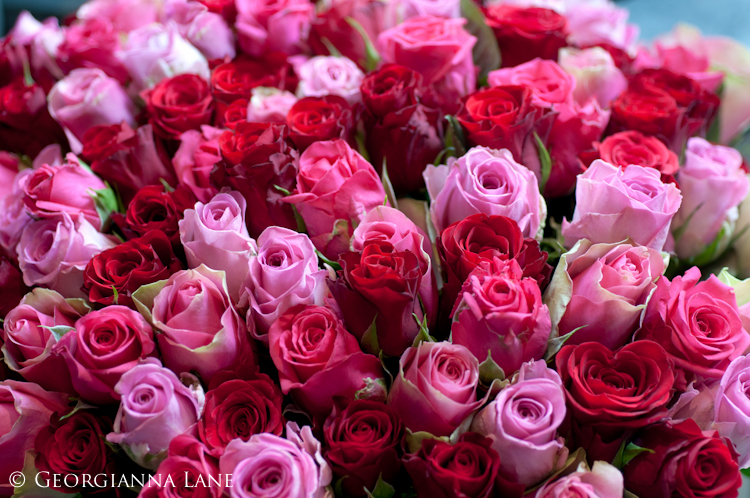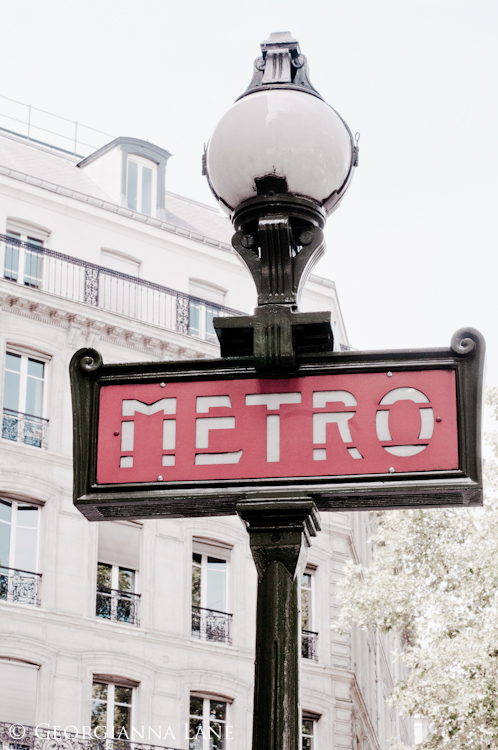 Hello, my friends! Did you have a lovely weekend? I hope so. I've brought some rosy, romantic images from Paris to get us in the mood for Valentine's Day. They're also featured in three new Paris postcard sets, filled with flowers, romance and love: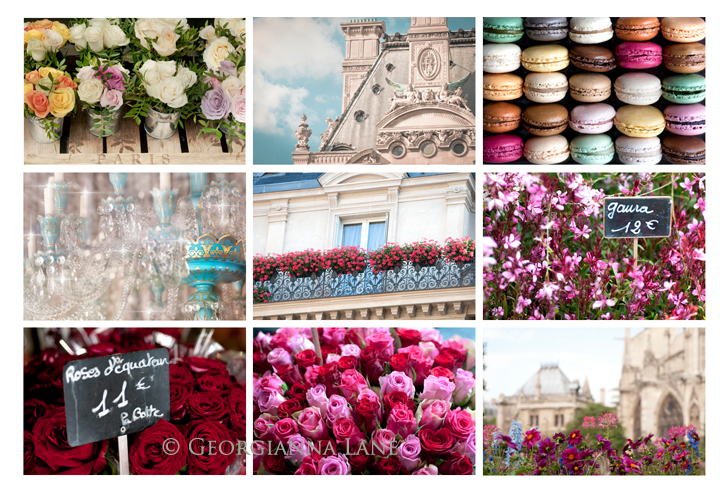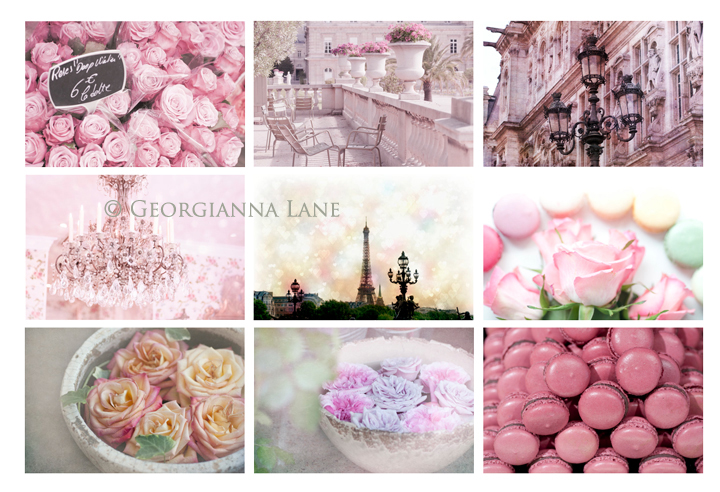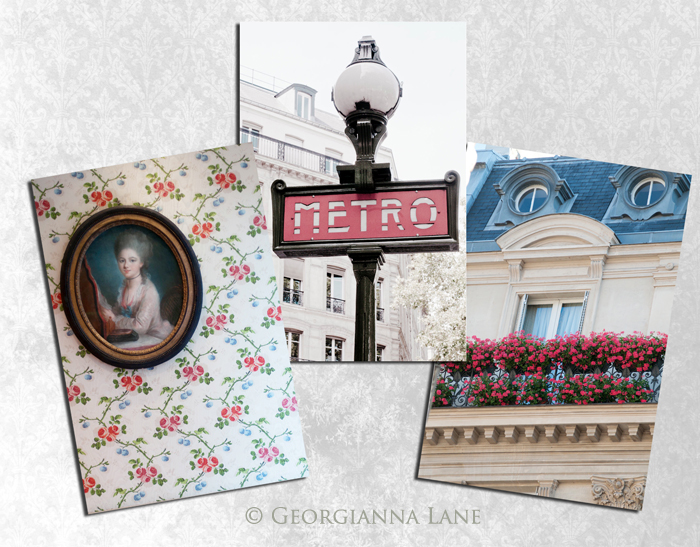 (Some of you have seen them already in my shop but I'm just getting a chance to post them here now.) They're available here, here and here.
And I've (finally) completed a project that's been underway for over a year, after much research, trial and error. Using my photos (of Paris and roses, of course) and vintage art, printed on beautiful metallic paper and hand cast by moi, these fun pendants are now available here, along with other Valentine's Day goodies, and at a special Valentine's Day price.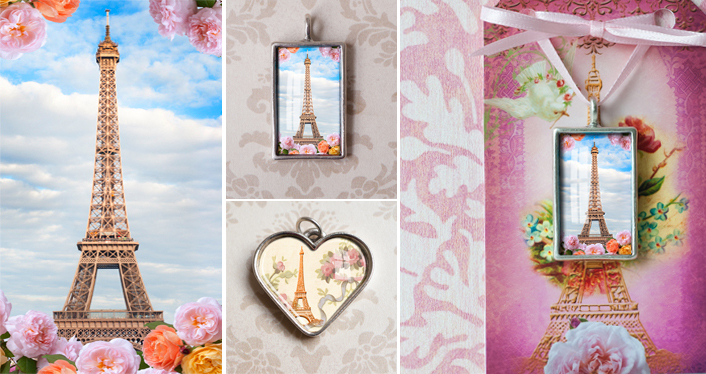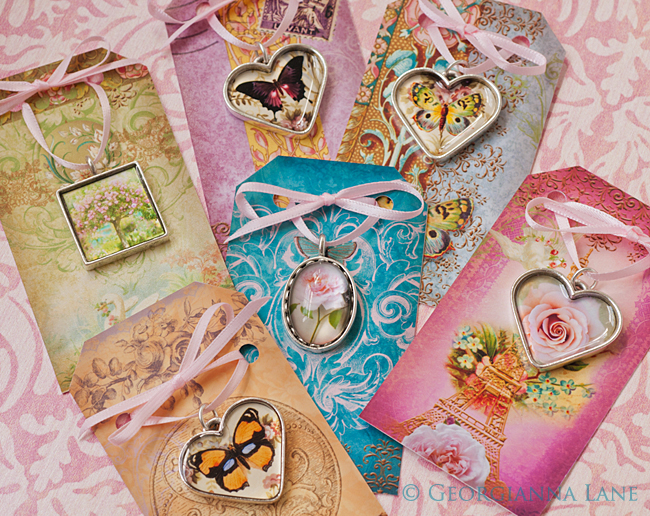 Creating them is so much fun, although also quite time consuming, so I'm not sure how long I'll produce them. But it feels great to complete projects, doesn't it? Do you ever feel like you can't keep up with your ideas? How do you cope?
D and I were so pleased you enjoyed the mountain lodge images – thank you for all your kind comments. Reading them made a special trip even more so.
In a few days I'll return to posting images from the French countryside. So many still from last year. That should keep us going until spring!
much love,
– g