On Mexican Time
To celebrate my birthday this year, we traveled to beautiful San Miguel de Allende in the Colonial Heartland of Mexico. San Miguel was recently voted the #1 city in the world to visit by Condé Nast Traveler readers and we'd heard many stories of first time visitors falling in love with its unique atmosphere and never leaving. Although we DID manage to return home, we were captivated by this colorful, friendly and laid-back town (a UNESCO World Heritage City) that boasts perfect weather, plenty of history, art, music and culture, and a wealth of lovely architecture. Honestly, I spent the entirety of this weekend trying to narrow down the photos to share with you. Rather than abbreviate the abundance of wonderful sights and amazing adventures we experienced (including photographing an abandoned hacienda with crumbling frescos and peeling French wallpaper), I'll give you an overview here and share more in several future posts, okay?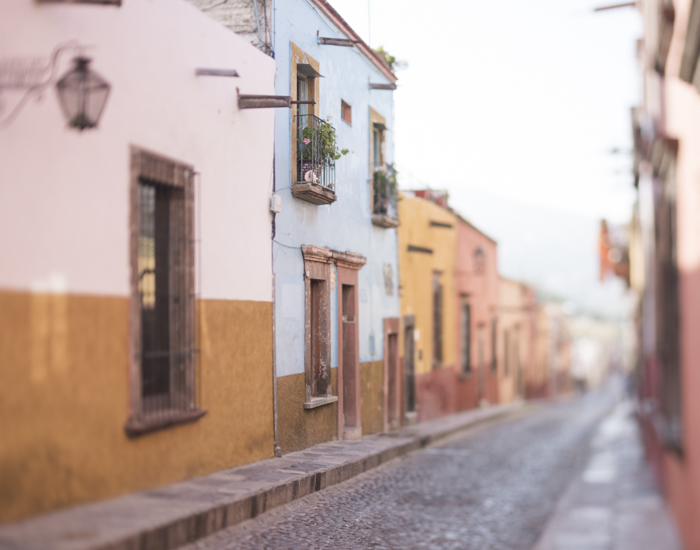 Typical streets are a patchwork of colorful stucco, cobblestone and stone sidewalks.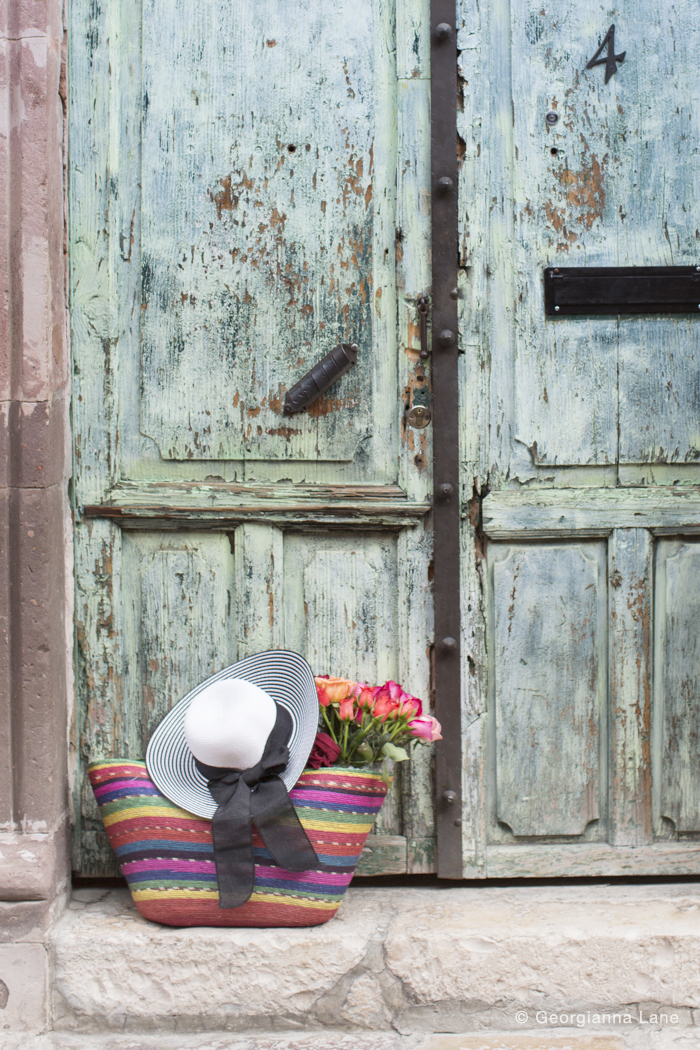 Did I mention the doors? Sigh.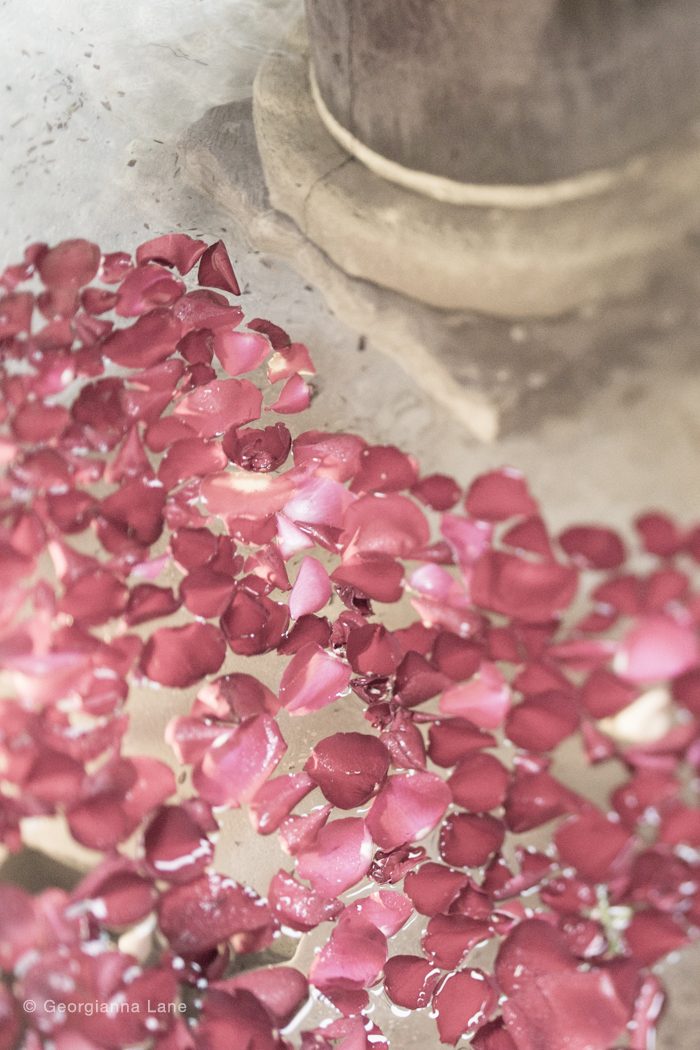 Touches of romance: rose petals in a fountain.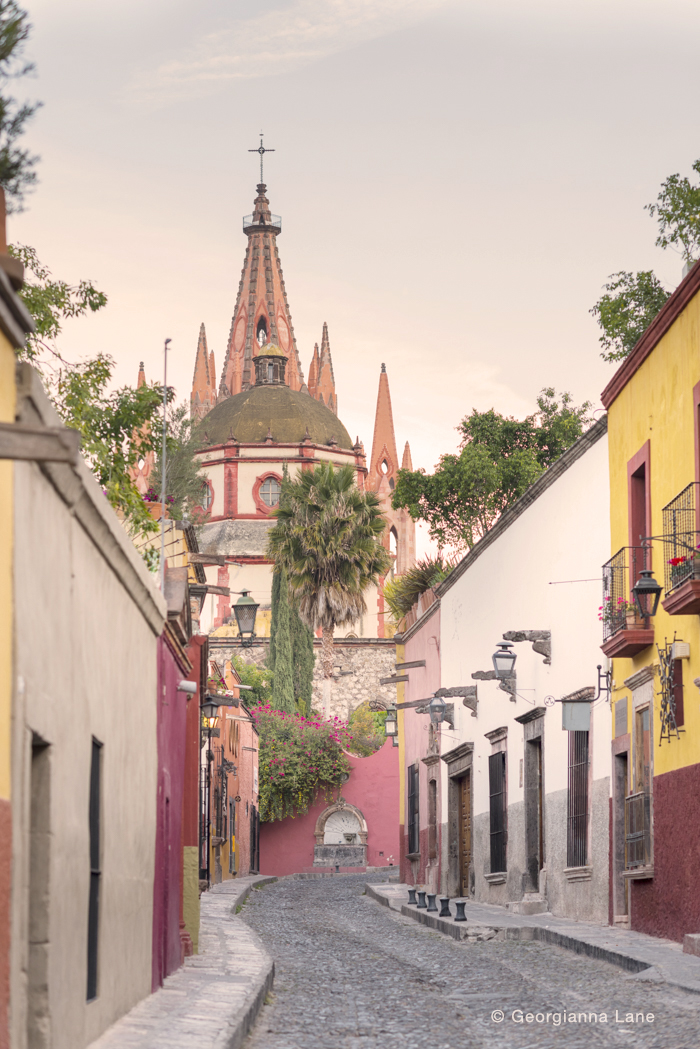 There are no street lights in the historic district, nor many stop signs. Cars (especially an abundance of old VW Beetles), dirt bikes, taxis and buses share the narrow streets courteously but with no dawdling. The roughness of the cobblestone enforces a bumpy speed limit. This is early morning, when, of course, I ventured out to photograph the quiet views.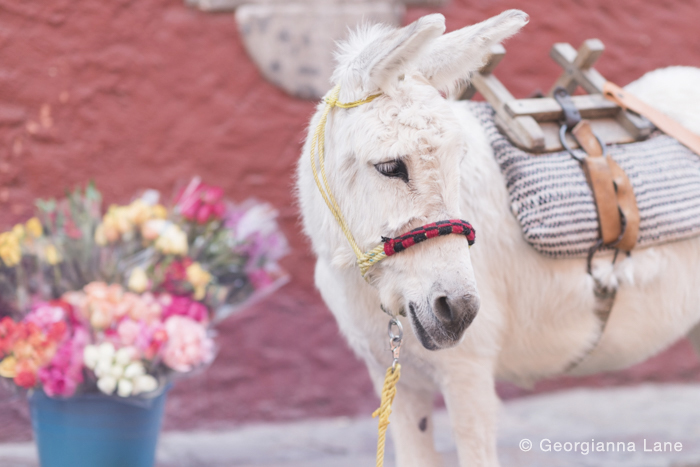 This is Camila, a sweet donkey that was our companion and model for one of our shoots.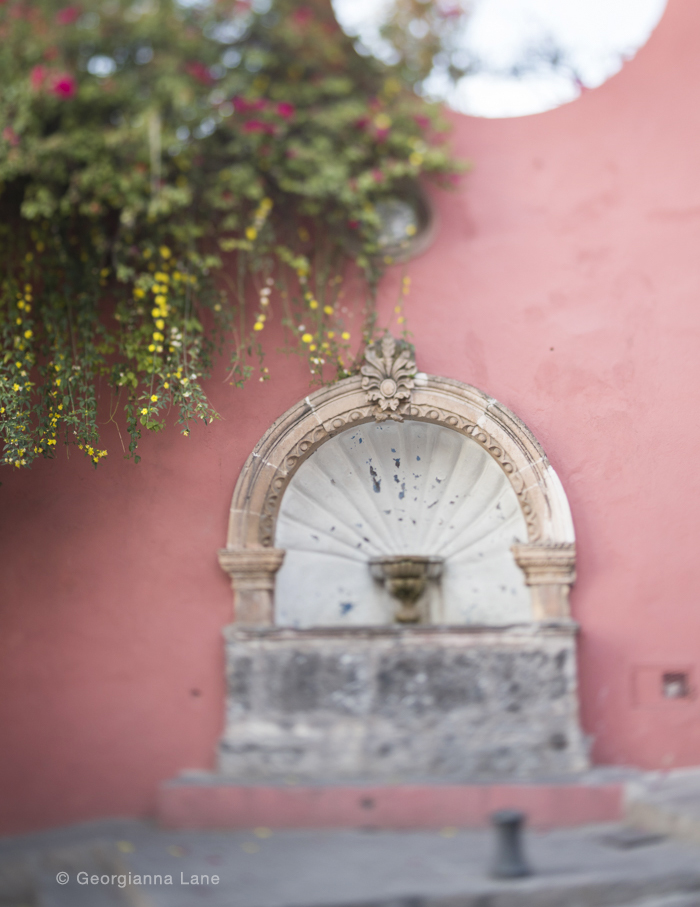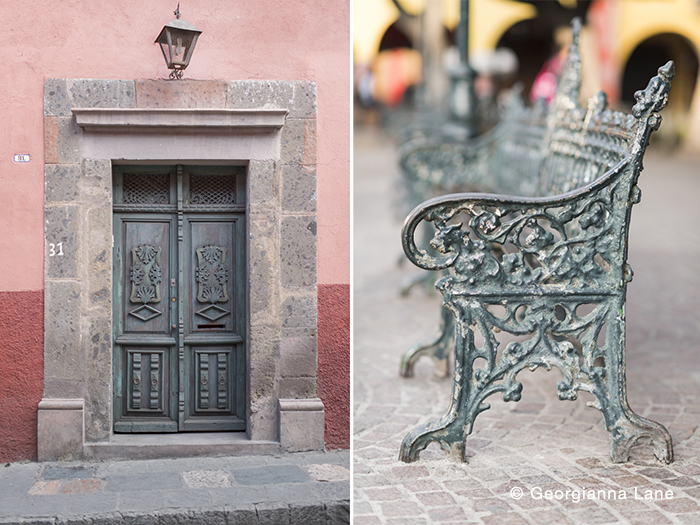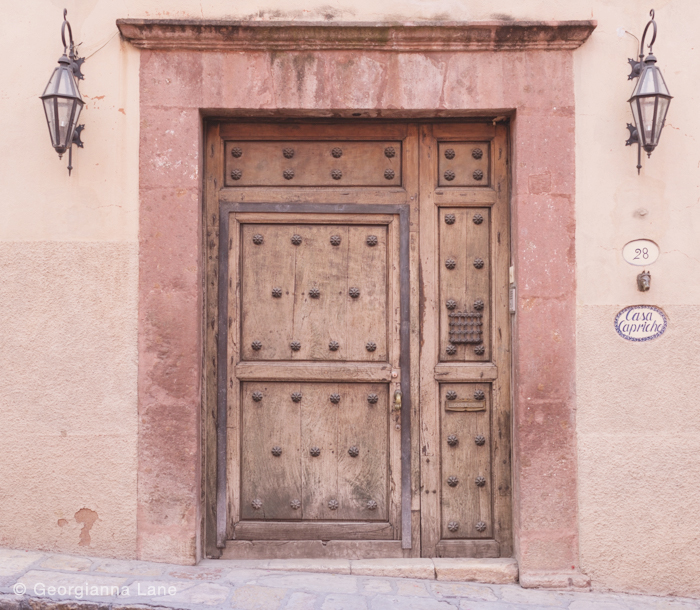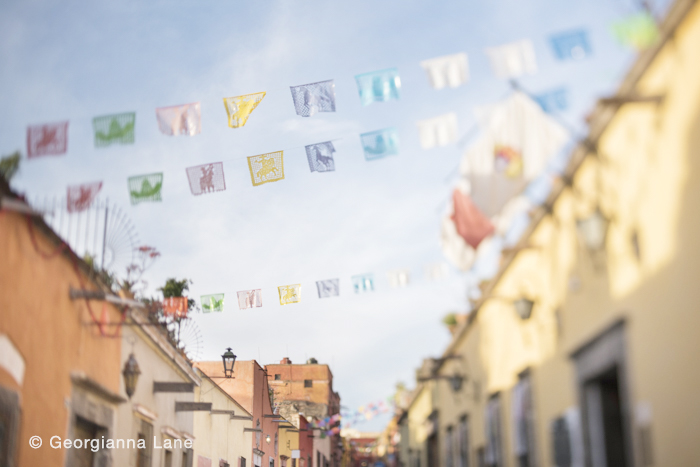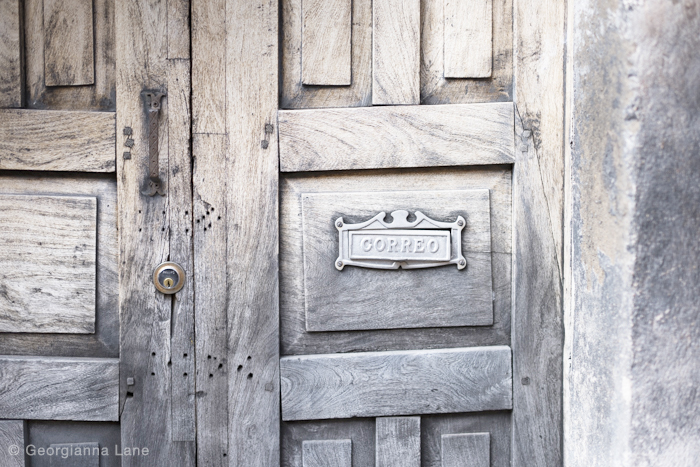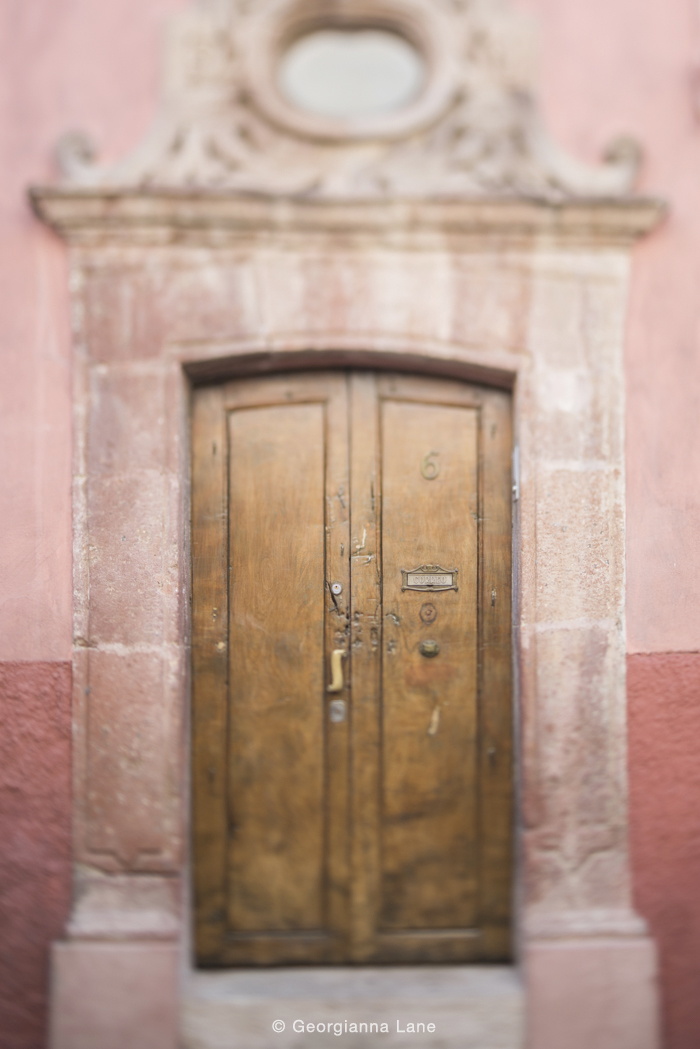 Still to come: the food, the ceramics, the people and a once-in-a-lifetime journey into the past!
In other news, we'll soon launch a series of collaborations and projects with a talented friend, Suzette, who is also a passionate world traveler. Her website is a wonderful resource to fuel your armchair and real life travels so do stop by.
Wishing you a terrific week ahead and thank you, as always, dear friends, for sharing in our adventures.
xo
G
p. s. The title of this post refers to a book of the same name by Tony Cohen which chronicles his life as an ex-pat after moving to San Miguel.