2016 Calendars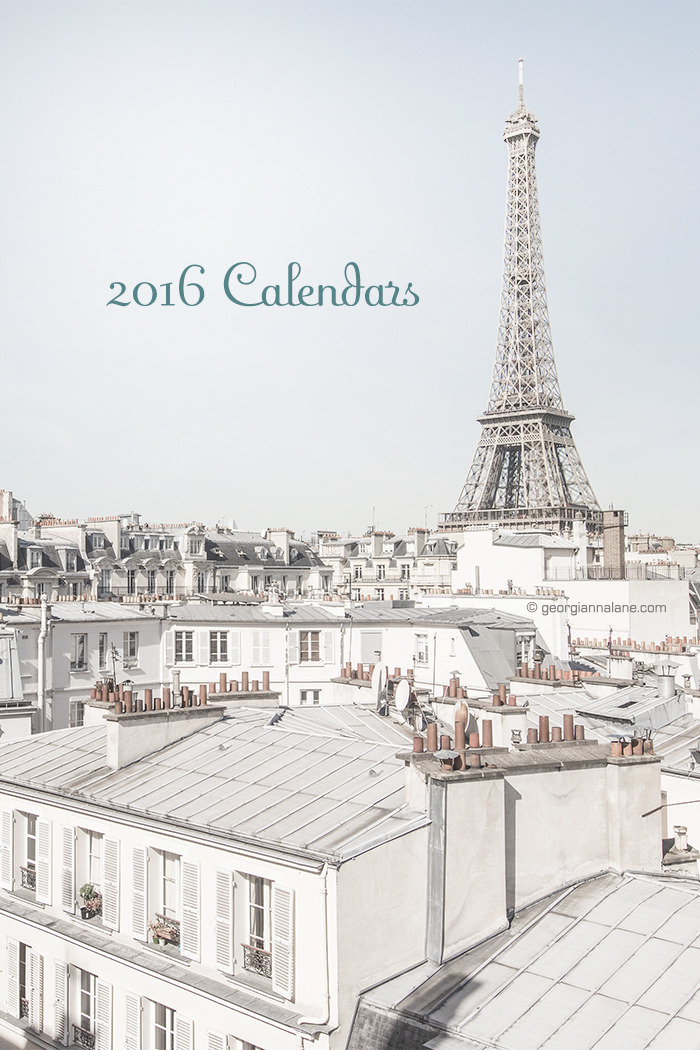 Happy Holidays, my friends! I do hope you are well and enjoying this festive season. I'm quite late with this but have had many inquiries about my 2016 calendars so I thought I'd share them quickly with you here, including three Paris calendars and a new botanical one.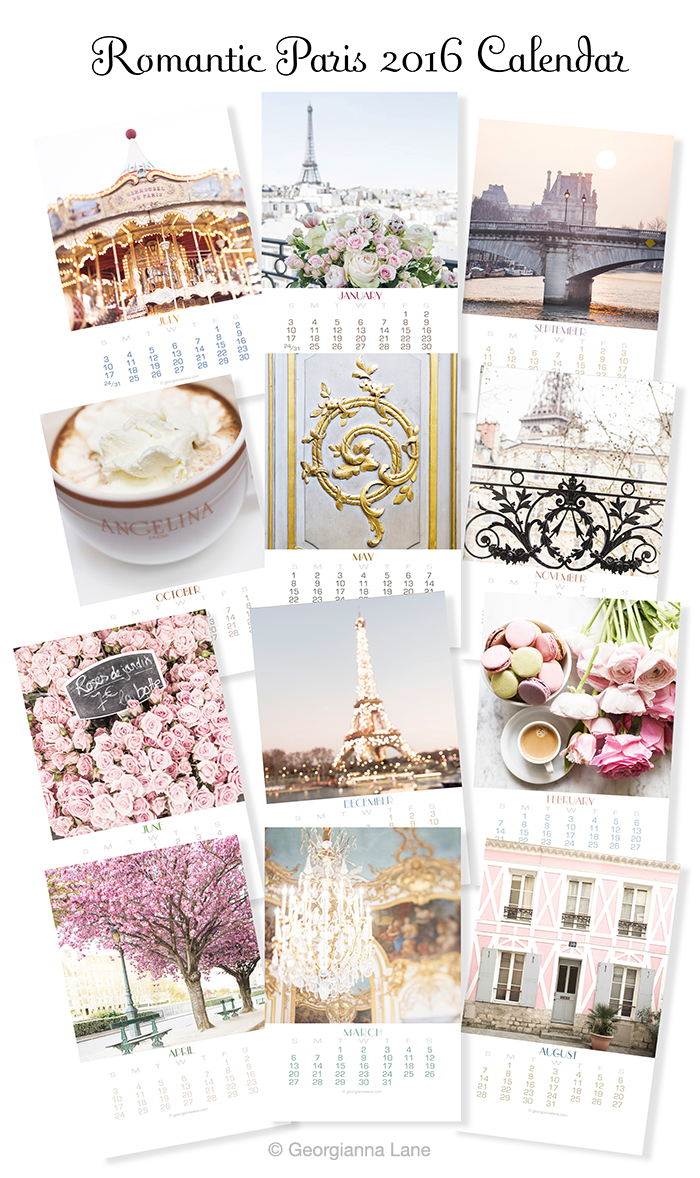 Available here.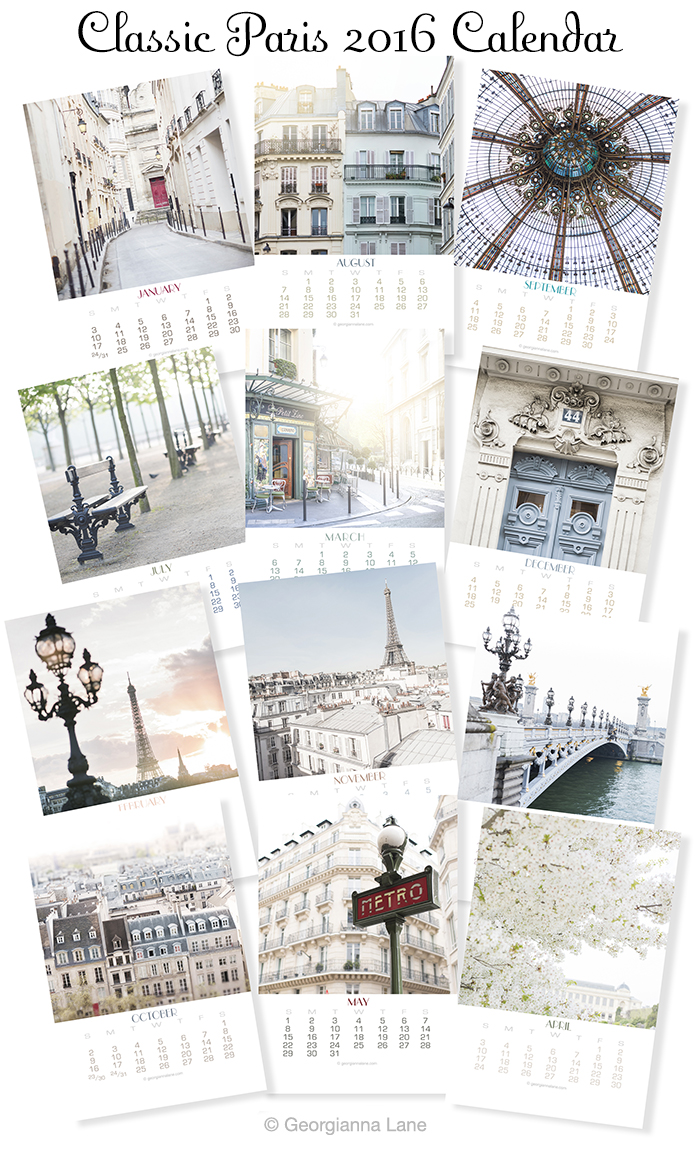 Available here.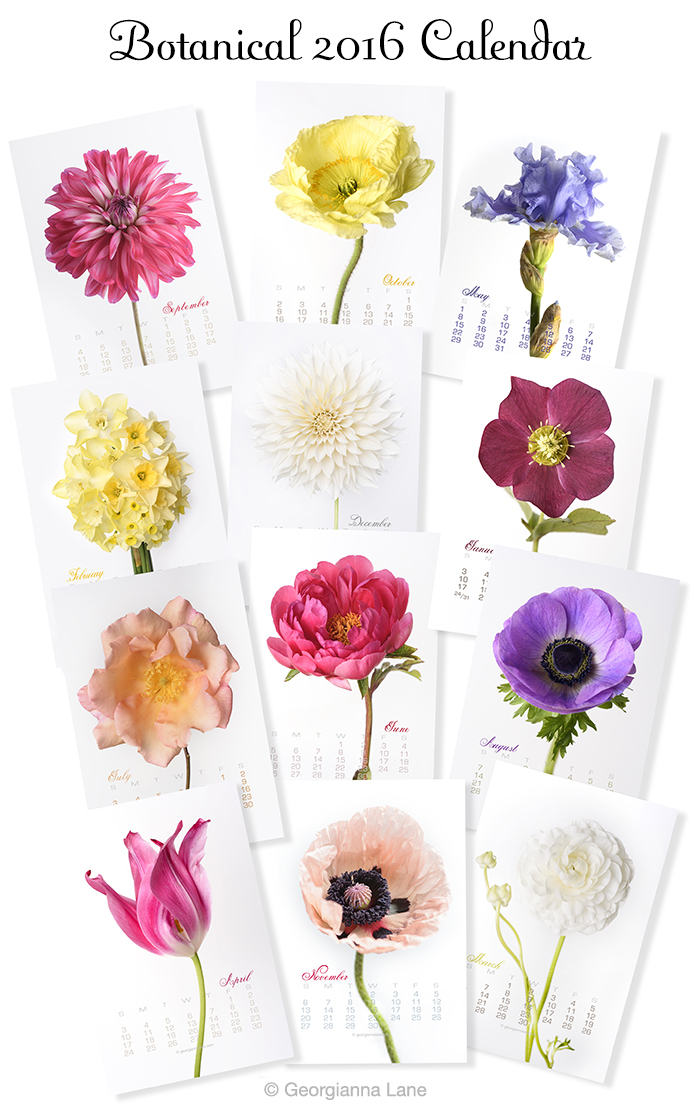 Available here. Newly this year, all three of the above calendars are available in two sizes: 4″x 6″ and 5″ x 7″.
Also new this year is a collaboration I did with the wonderful publishers, Brush Dance, featuring 12 of my images in a 12″ x 12″ wall calendar. It's available anywhere fine calendars are sold but I also have a small quantity in my shop and every one sold through there will be accompanied by a 5″ x7″ print of a brand new image of Paris that I took just a few weeks ago. Available here.
Another collaboration with Brush Dance is this new, blank (lined) Paris journal, also available in stationery stores and in my shop here.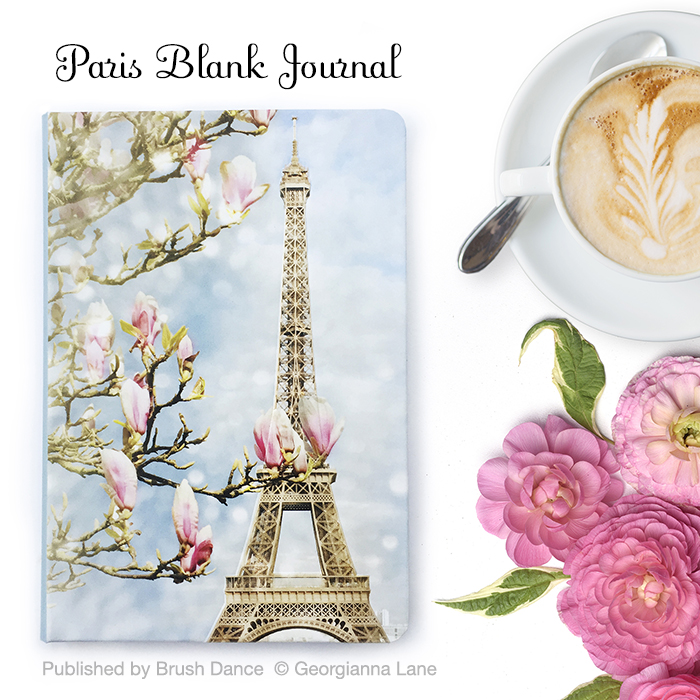 Thank you for hanging in there while I've been traveling and working on some major projects the past nine months. I'll be able to reveal more very soon and I hope you'll love it all! In the meantime, check back tomorrow because I have a huge treat for you!
Much love,
G