Hellebores in Paris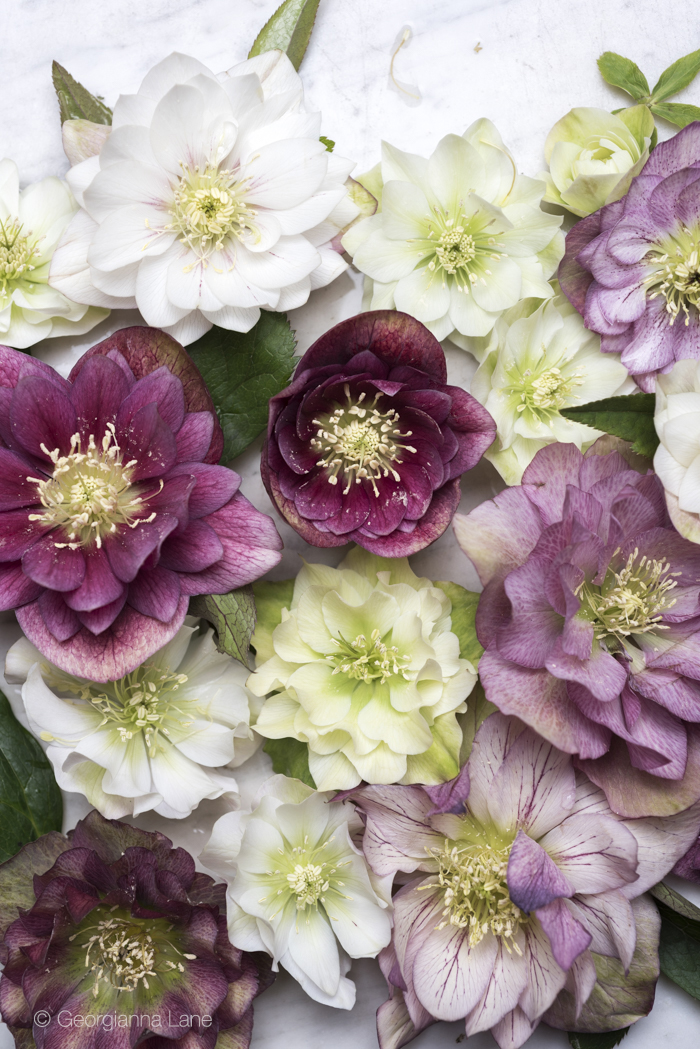 Happy New Year, my friends! Bringing some colorful blooms to you to brighten up your winter day. I've shared with you in past years my love for heavenly hellebores. A glorious winter-blooming woodland plant, long-loved by gardeners in the know, they have exploded in mainstream popularity over the last few years. Hardy, beautiful and such a welcome sight in mid-winter, florists have also discovered them as a luscious and romantic addition to bouquets.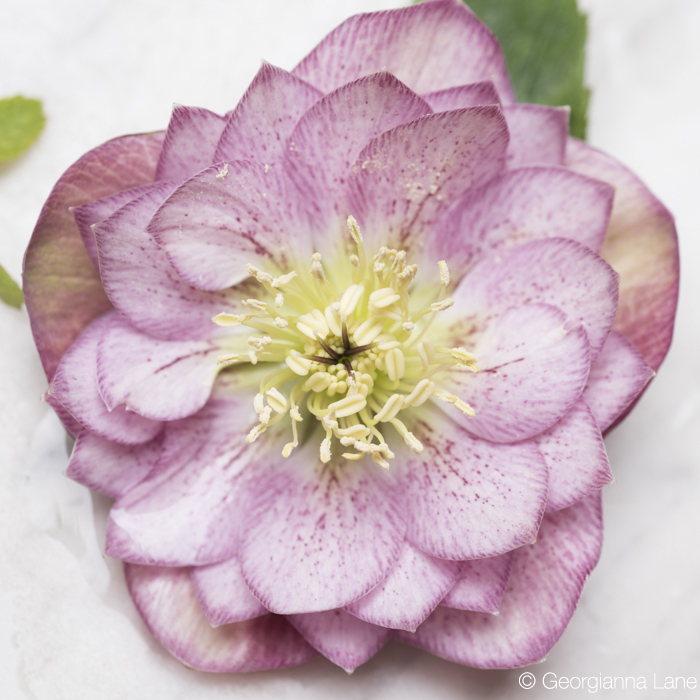 Although I grow dozens of varieties on at our woodland retreat in the Pacific Northwest, these all came from the Rungis Wholesale Flower Market outside of Paris. Stopping by the market with my friend Laetitia of Floresie to purchase flowers for a bouquet for my book, Paris in Bloom, I couldn't resist the colors and textures of these gorgeous hellebores, so they came back to my apartment in the 7th arrondissement with me, along with dozens of roses, anemones, lilacs and ranunculus.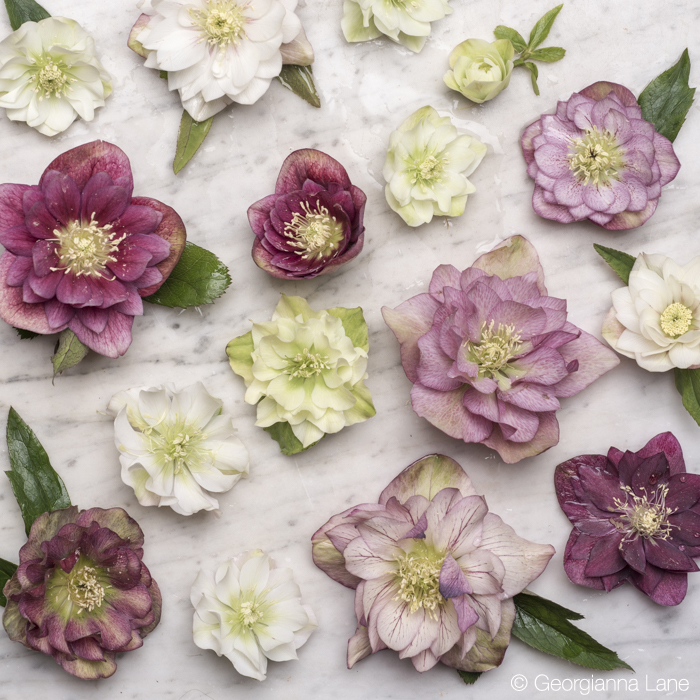 Hellebores can be tricky as cut flowers because they don't draw enough water up the stem to keep the blooms from wilting after 24 or 48 hours. Some florists wait to cut the blooms until the stamens have fully dropped and the seed pods have formed, giving them several more days of bouquet life. I personally think they are much more beautiful with the stamens still on, as you see in these photos.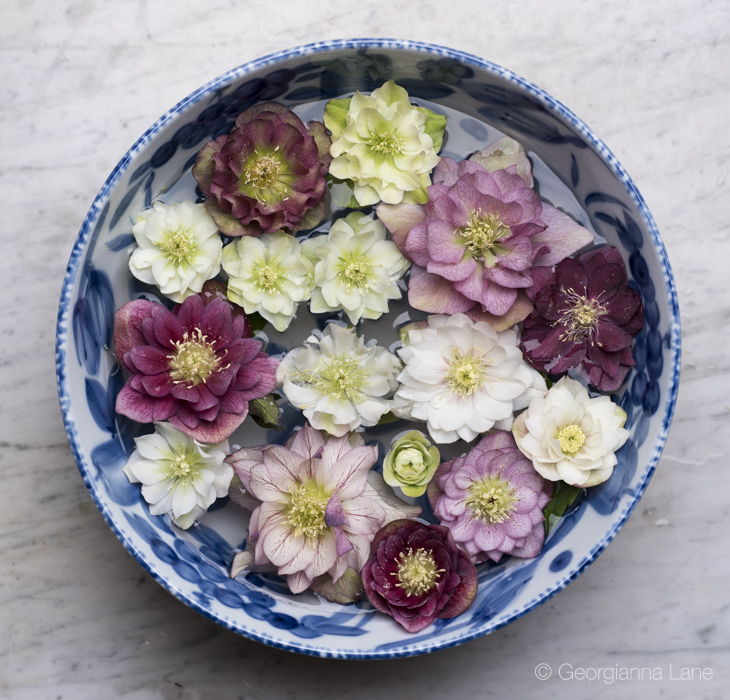 An excellent way to prolong them as a cut flower is to float them in a beautiful bowl filled with water. Cut the stems about 1/2" from the flower base, arrange in a large vessel and carefully fill with water. Replace the water daily and these beauties will last a week or more. Their rich, jeweled colors, ruffly petals and glossy leaves are a delight as a centerpiece or on a side table or desk.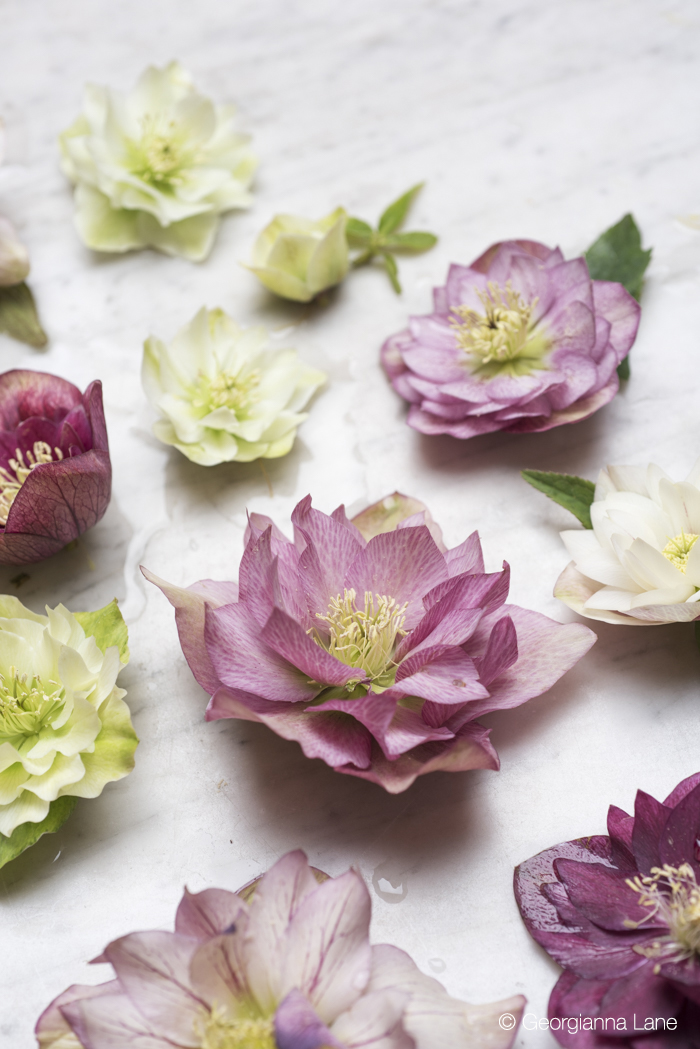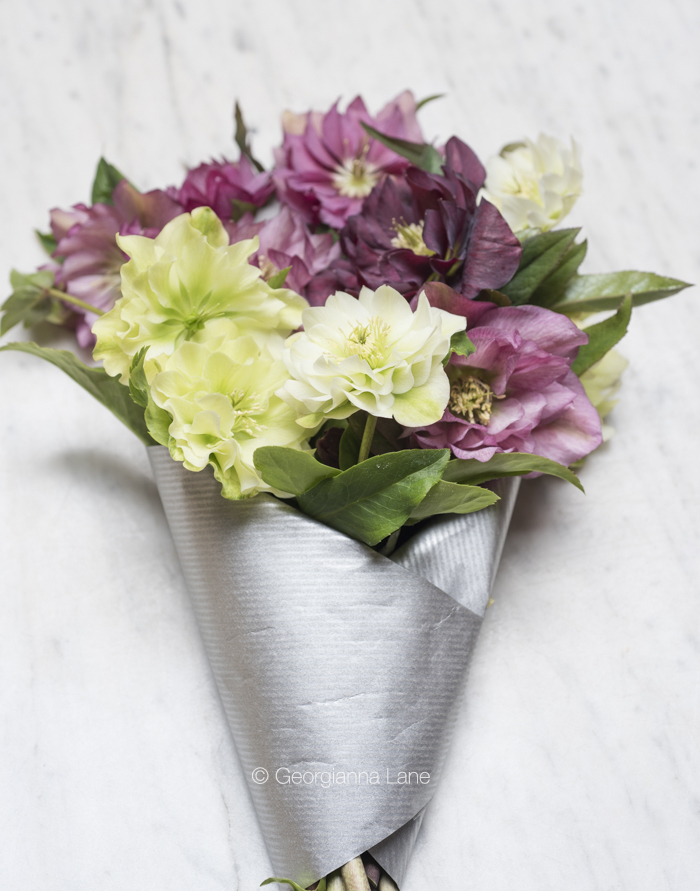 I continually marvel at their exquisite shapes and shades. They are truly one of my very favorite plants.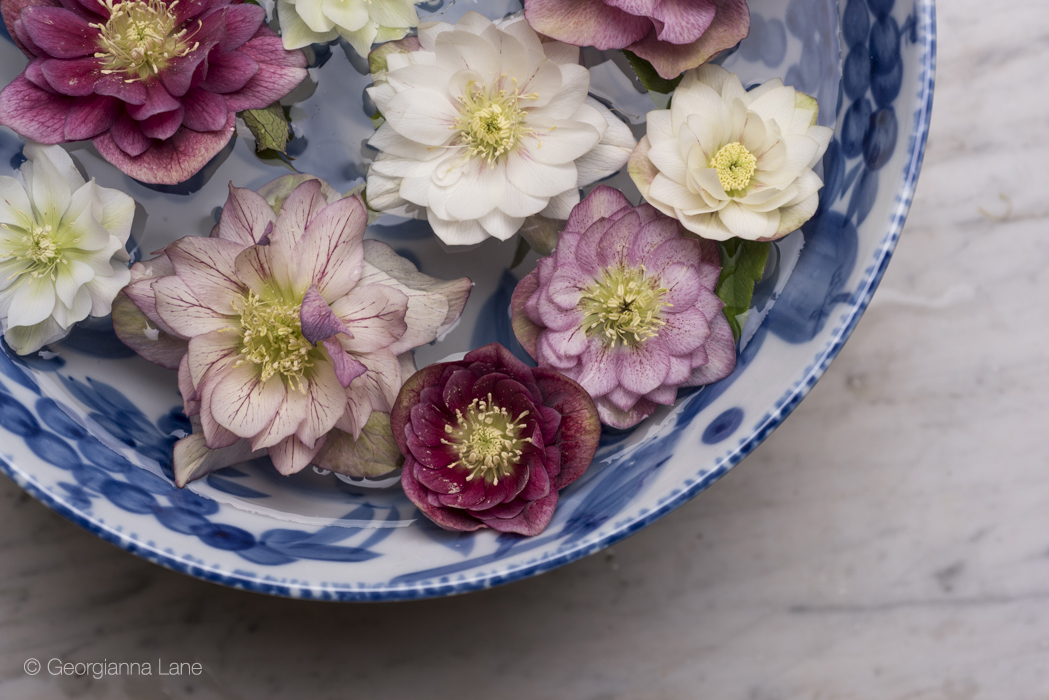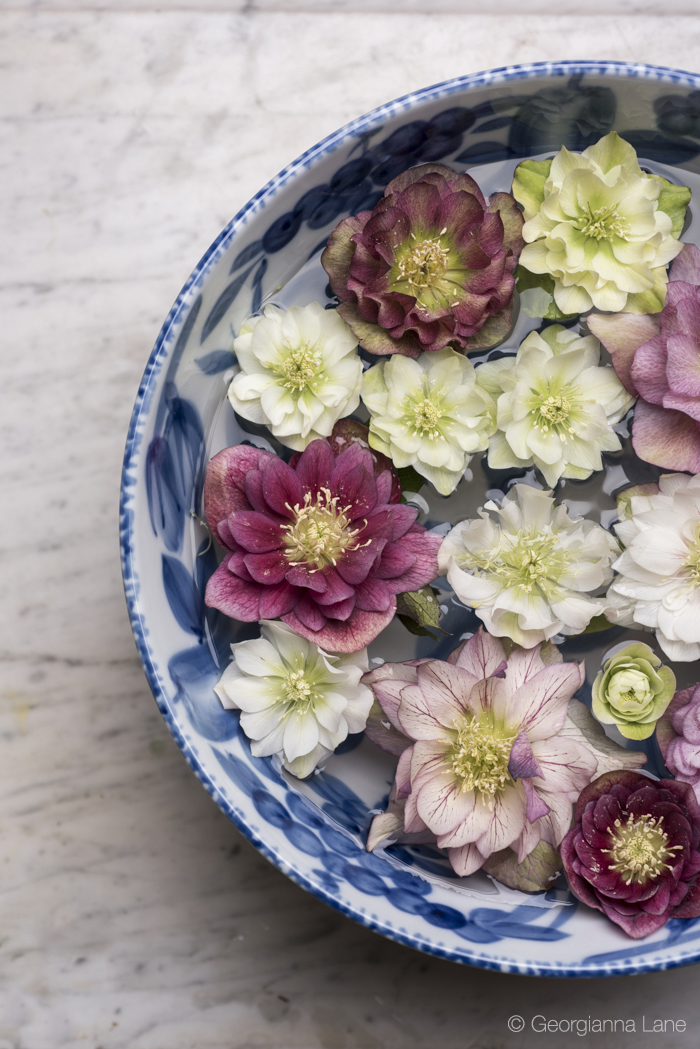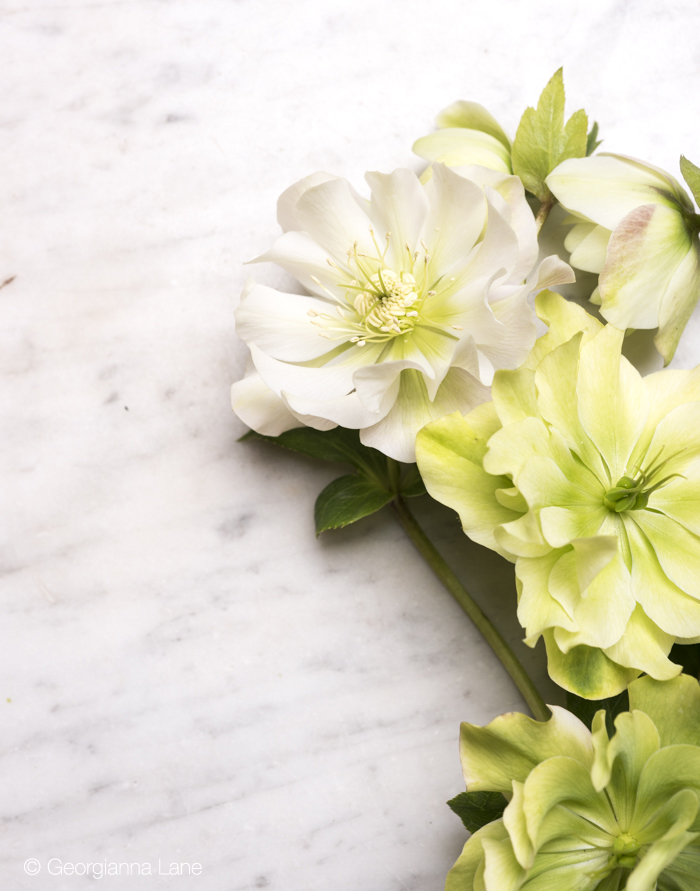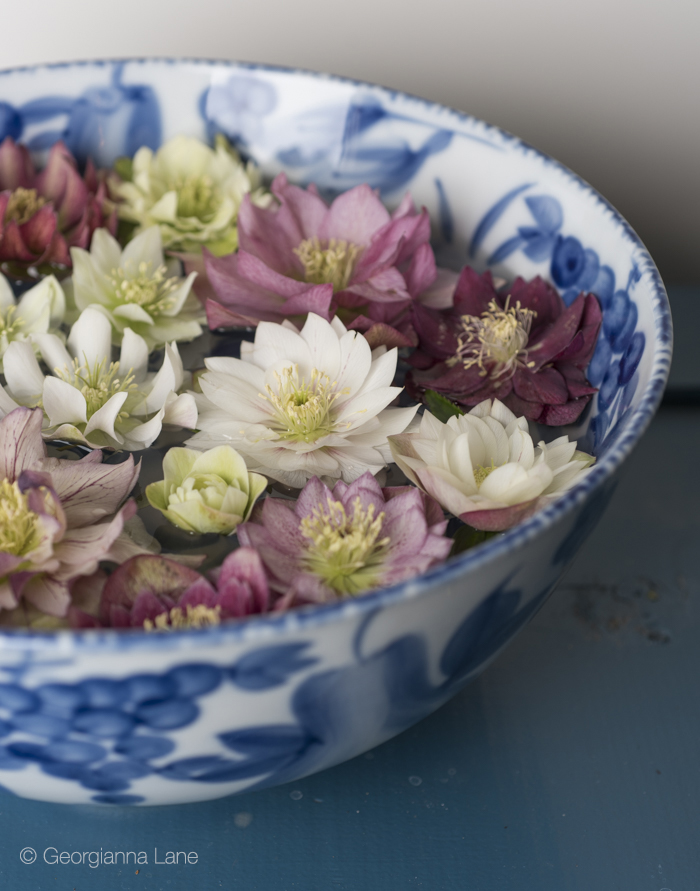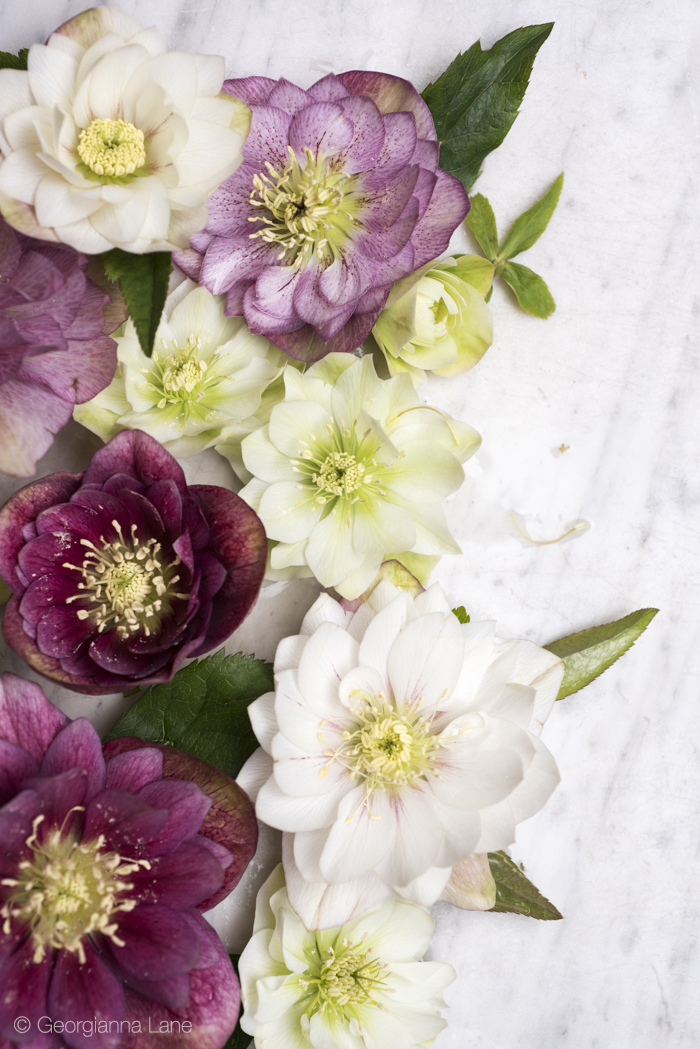 I hope you get a chance to grow or at least purchase some stems of hellebores this winter. You will fall in love with them as I have.
(These photographs were all shot as potential images for my book but this feature did not make it in the final version. So, now I can share with you here. Paris in Bloom releases on 14 March 2017 and can be pre-ordered here right now!)
And you can see more of my hellebore arrangments and photographs in the winter edition of Garden Design magazine. If you love gardens, I highly recommend that you subscribe to this fabulous publication. The articles go into great depth on each subject covered and are entirely ad-free.
Á bientôt!
love,
G