Cherry Blossoms in Paris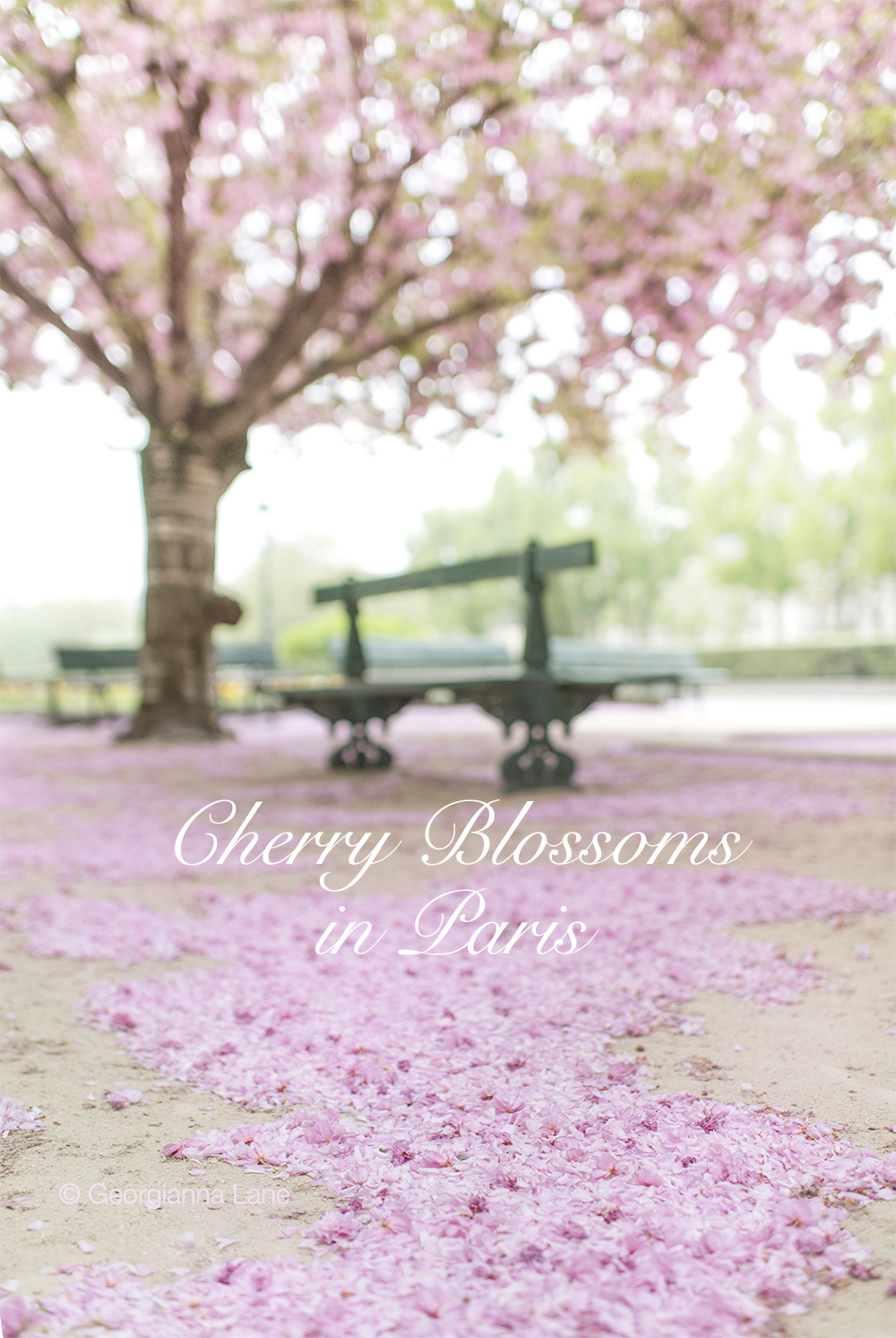 Bonjour, dear friends! This newest report on spring in Paris features the beautiful Kwanzan cherry trees, which are becoming more and more popular throughout the city. The season was very early this year and sadly, the blossoms are nearly gone but I wanted to share with you a tour of some of the beauty of the last few weeks. This first location, Square Jean XXIII at Notre Dame, is one I've shared before and is featured on the cover of my book, Paris in Bloom.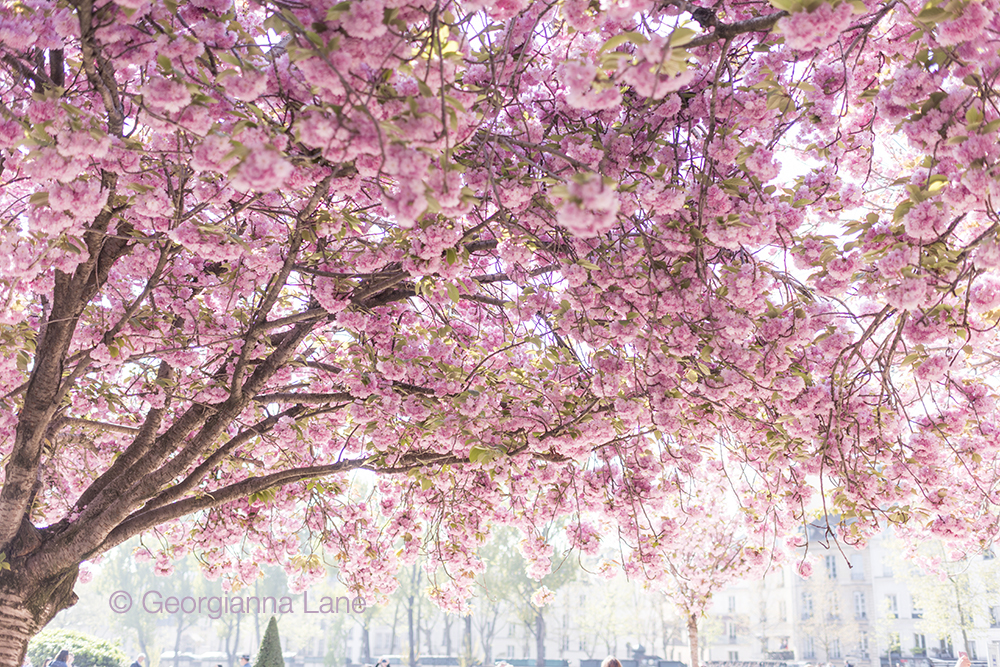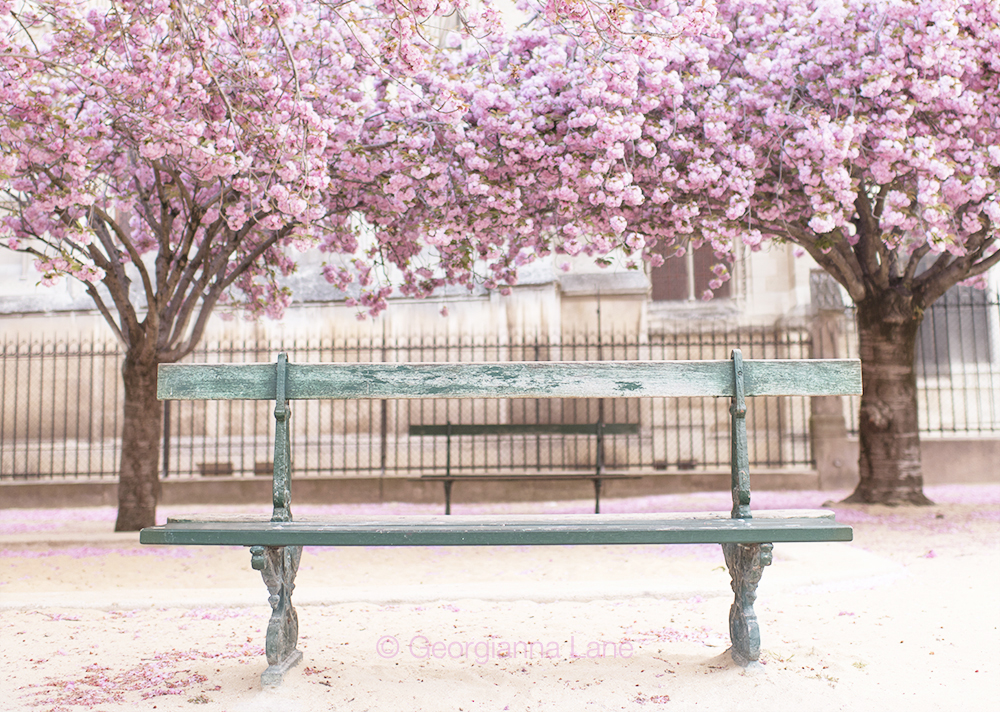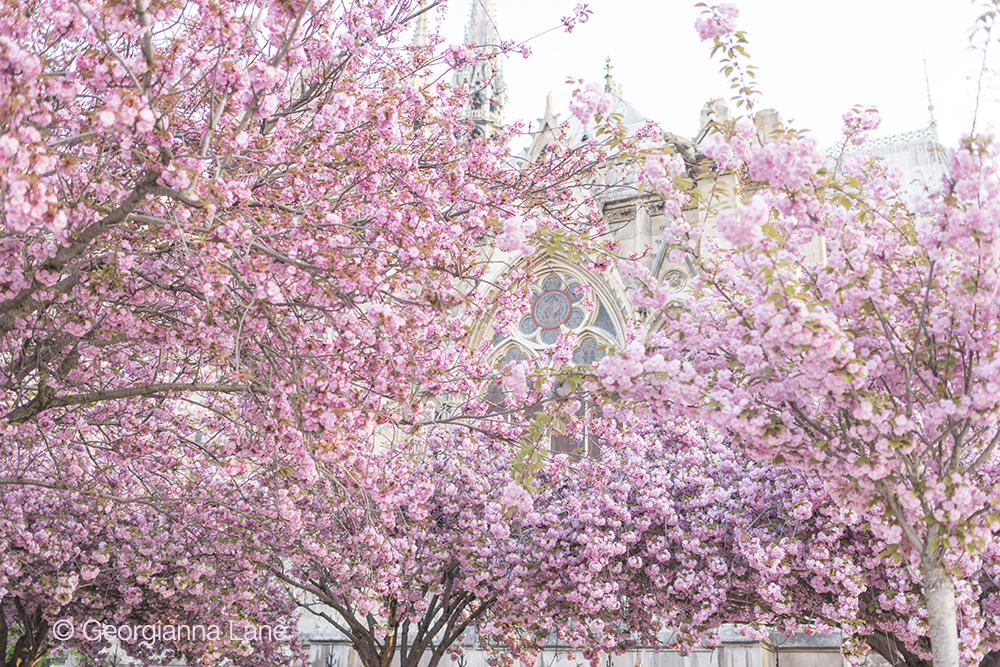 The trees beautifully frame one of the rose windows of the cathedral.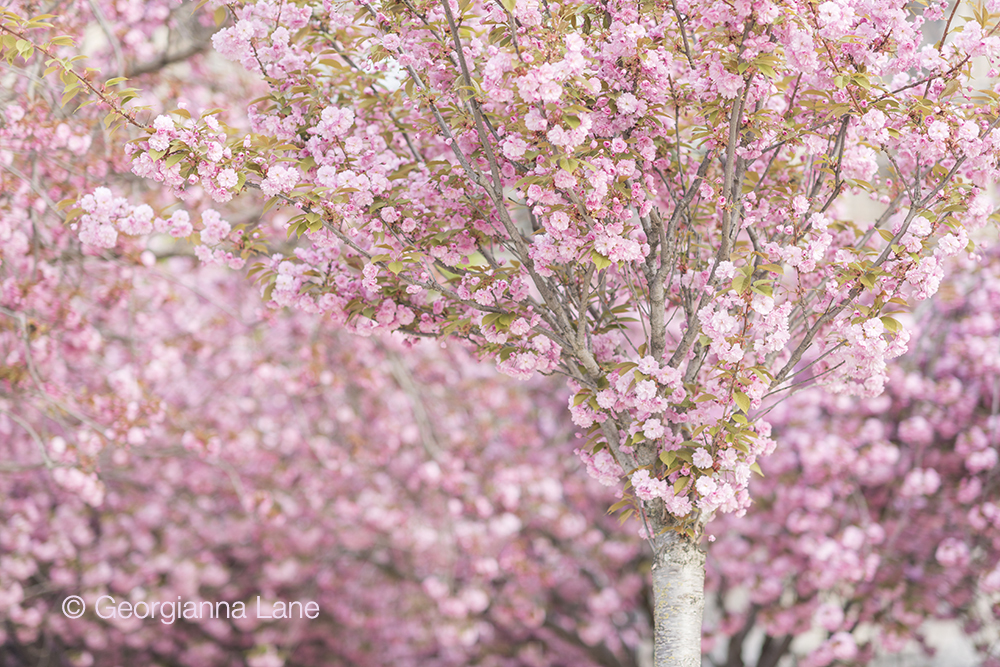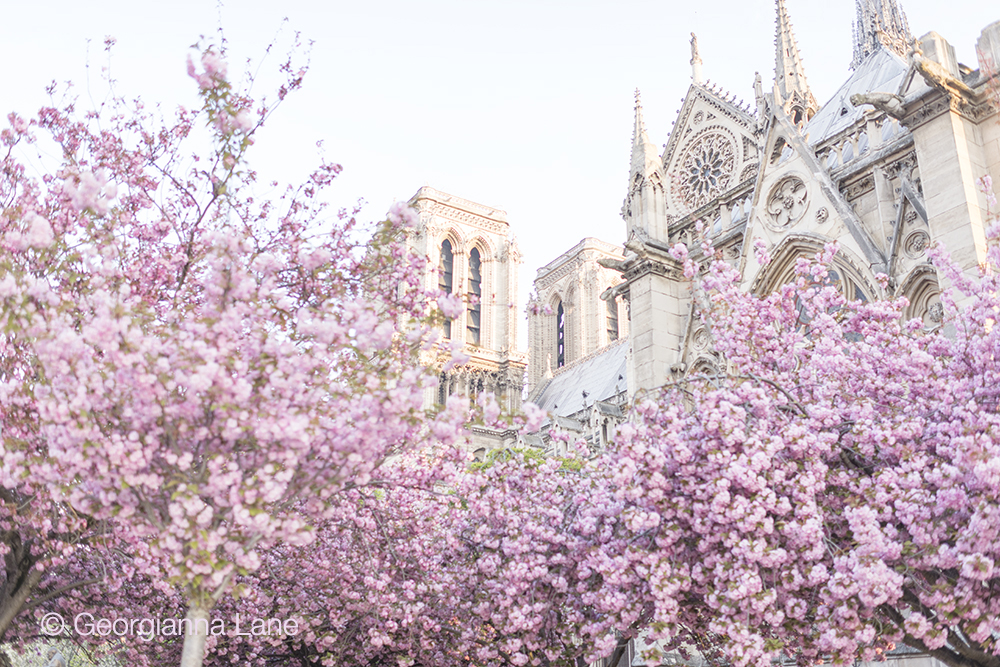 When the petals fall, for a day or two, the ground becomes covered in pink "snow."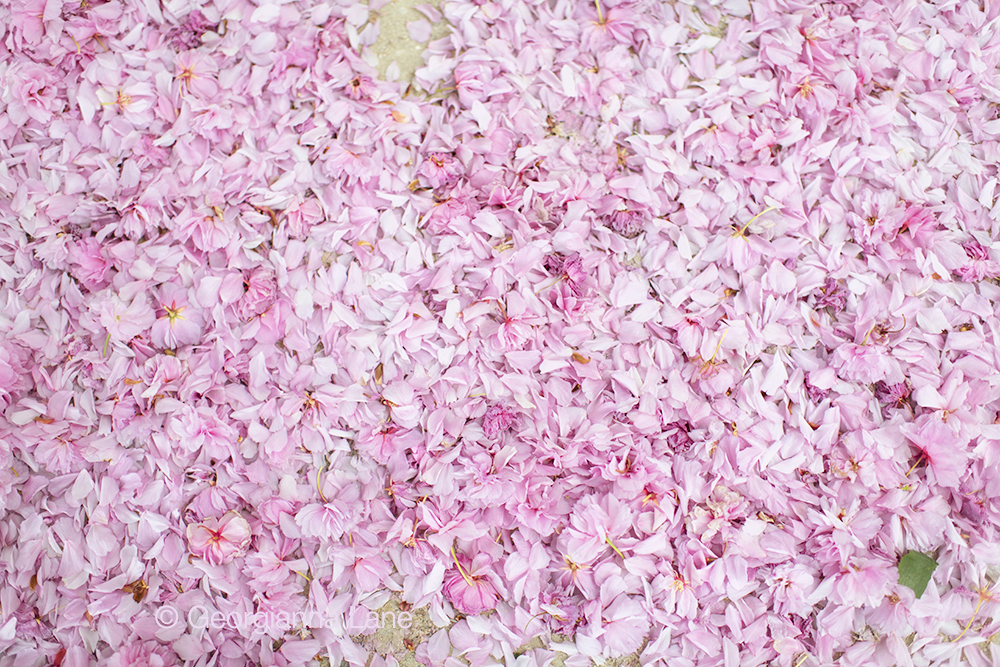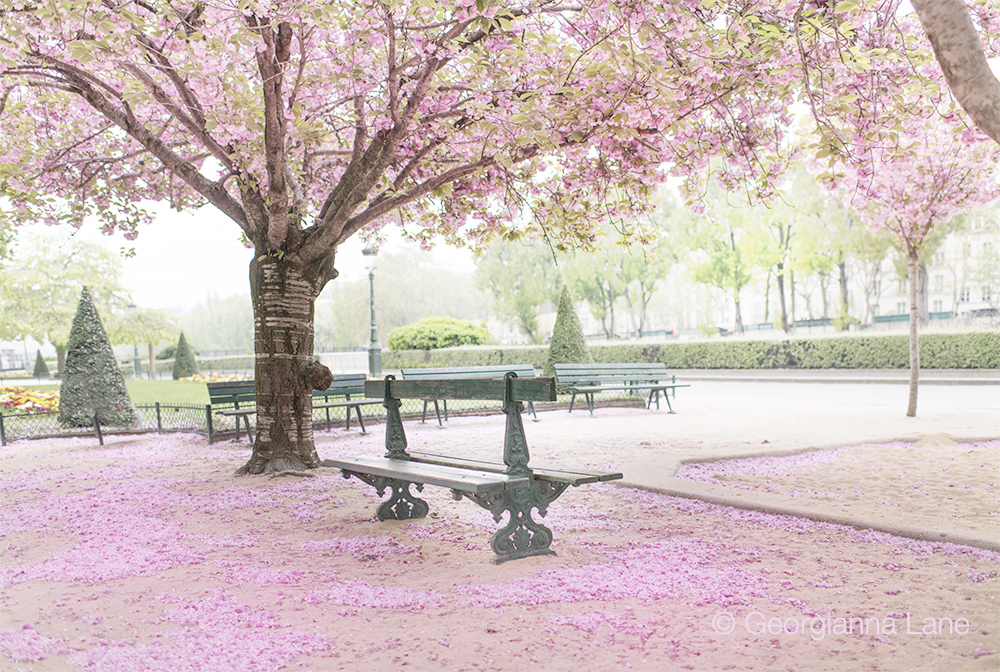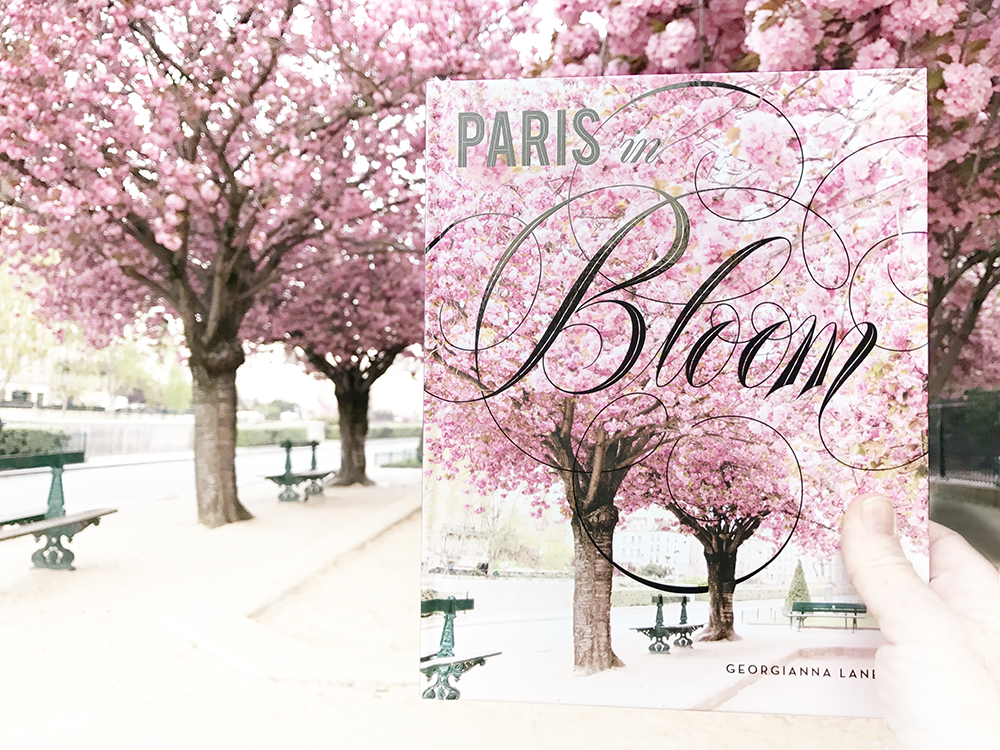 I took a copy of the book to visit my trees on the cover. :)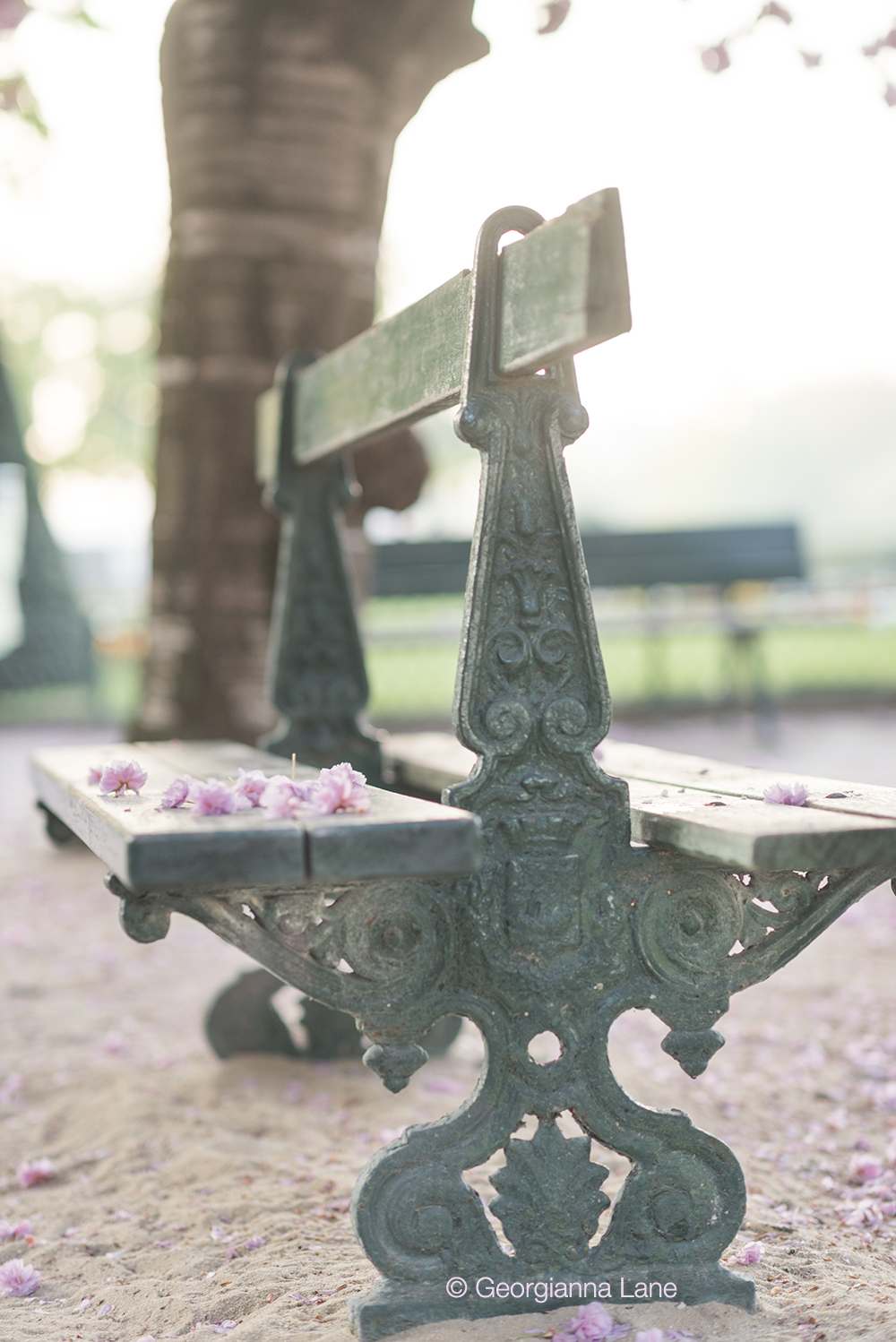 Sweet, poetic images are everywhere, like these delicate blossoms on the vintage bench.
_____________________________
Across the street from Notre Dame is the famous bookstore, Shakespeare and Company. I'm thrilled that my book is for sale here! The tiny square in front of the store has several fairly young cherry trees that add even more romance to the setting.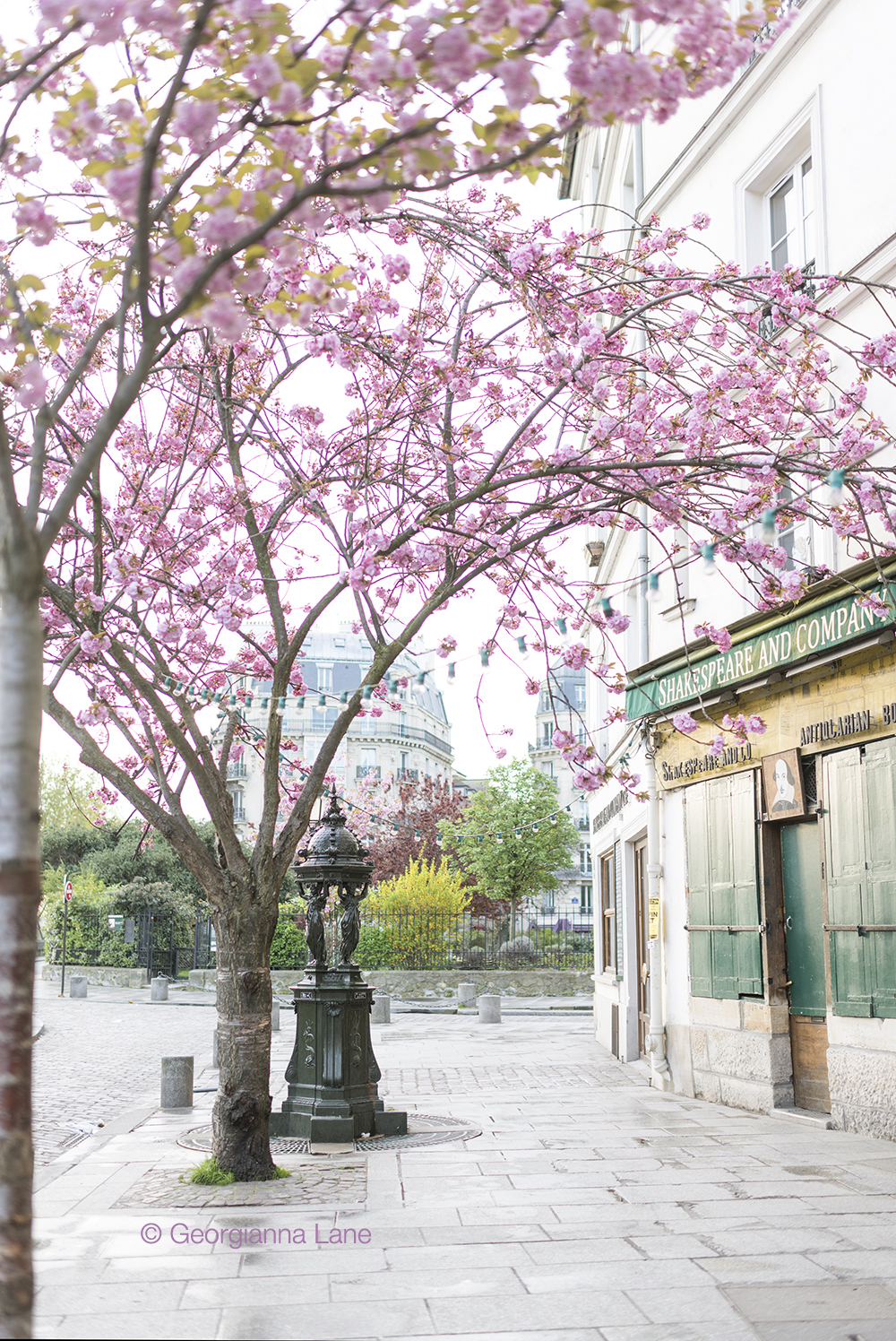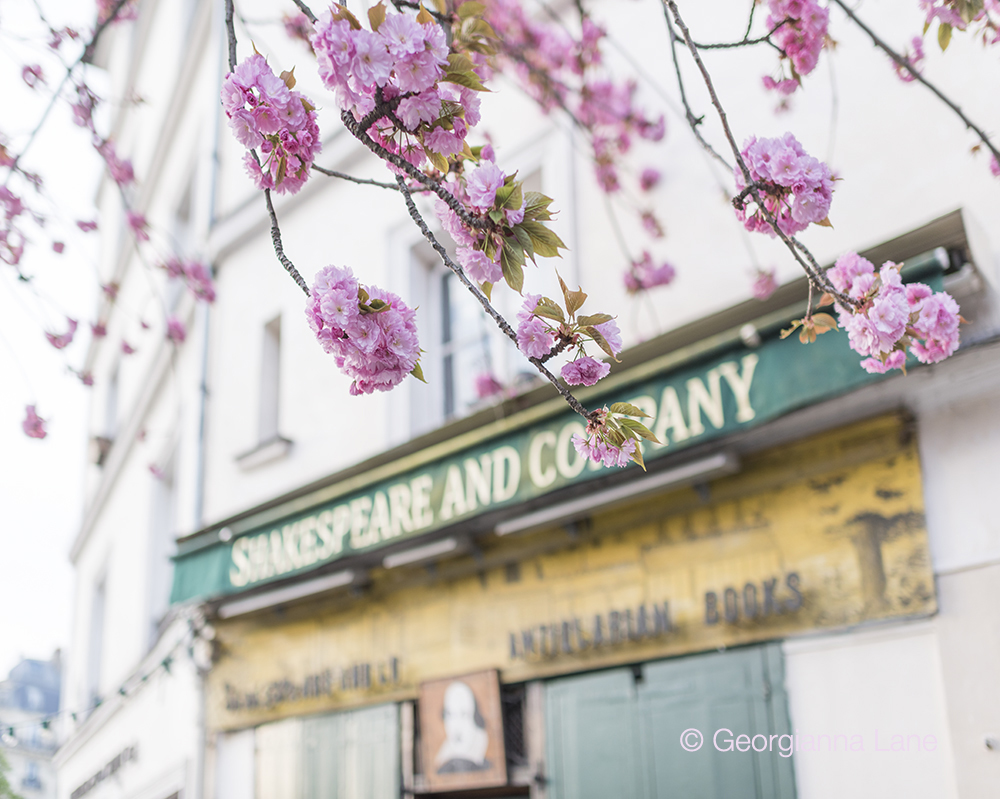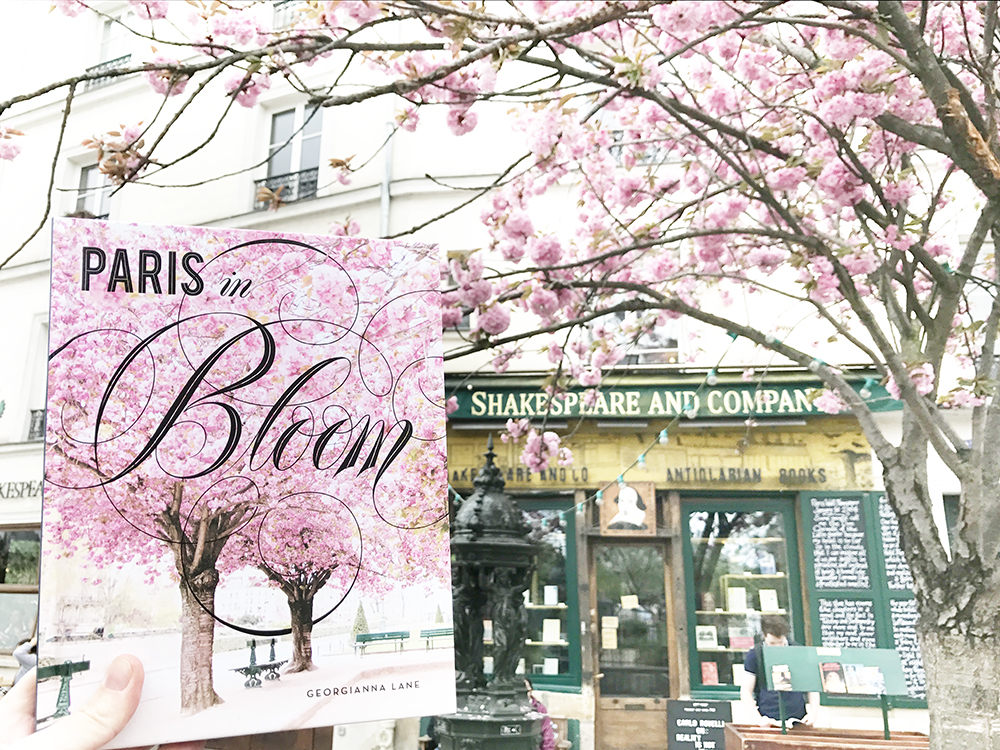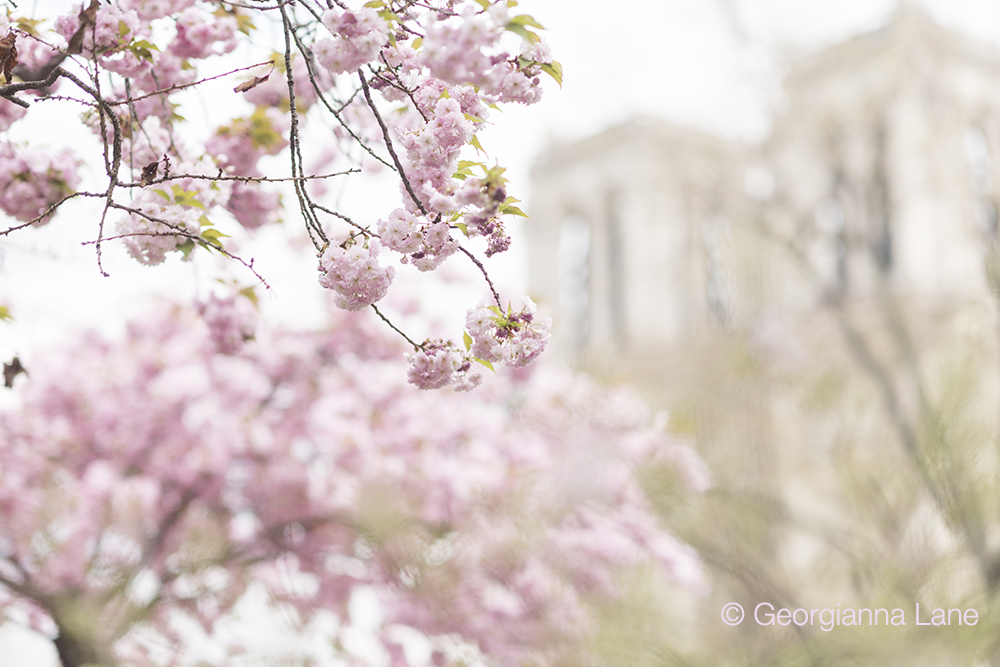 And through the misty blossoms, you can see the towers of Notre Dame and hear the bells chime on the hour, a magic and unforgettable memory.
_____________________________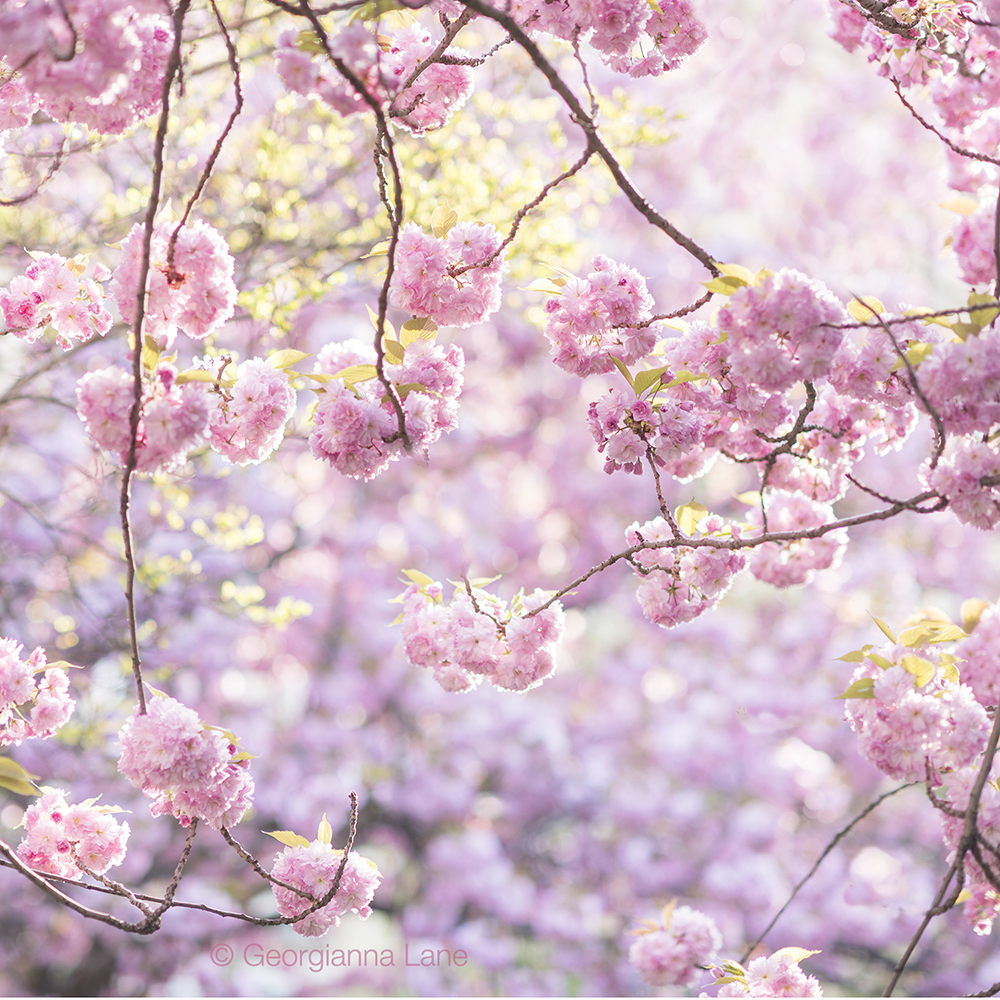 Some other locations around the city for Kwanzan cherry blossoms.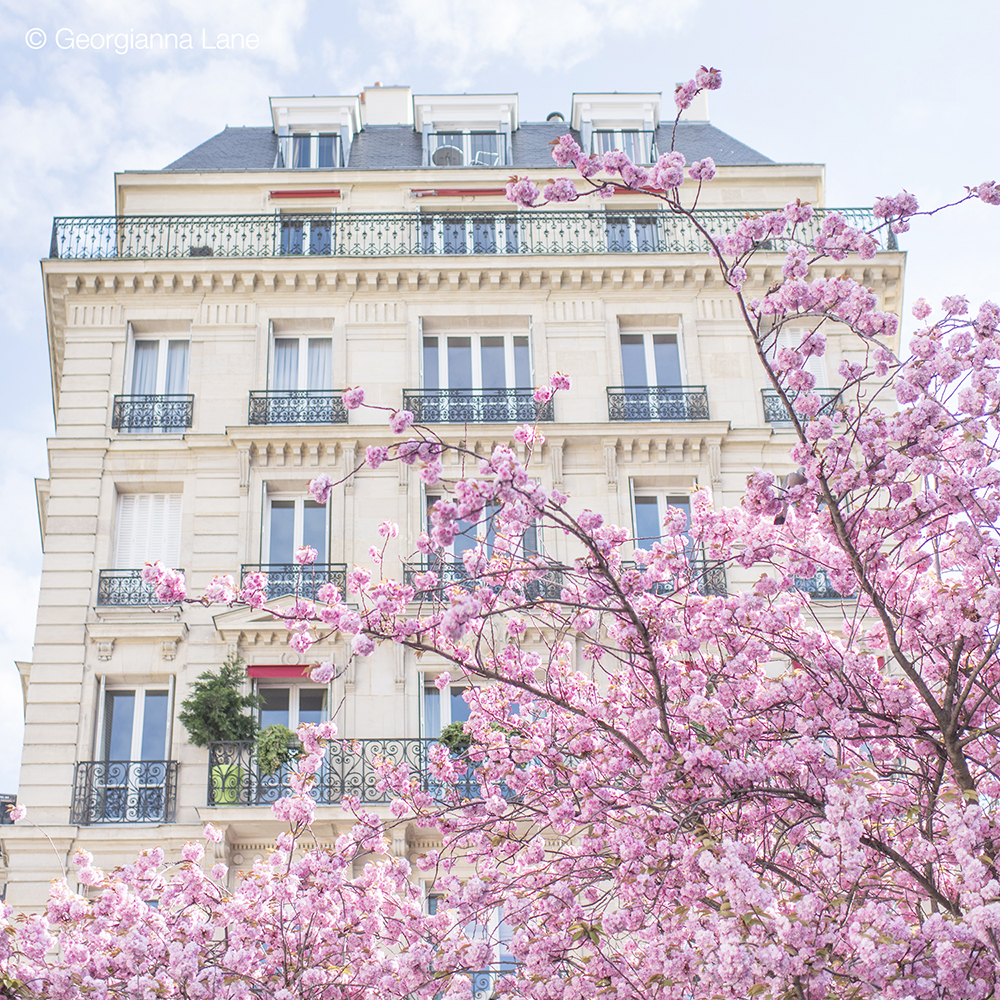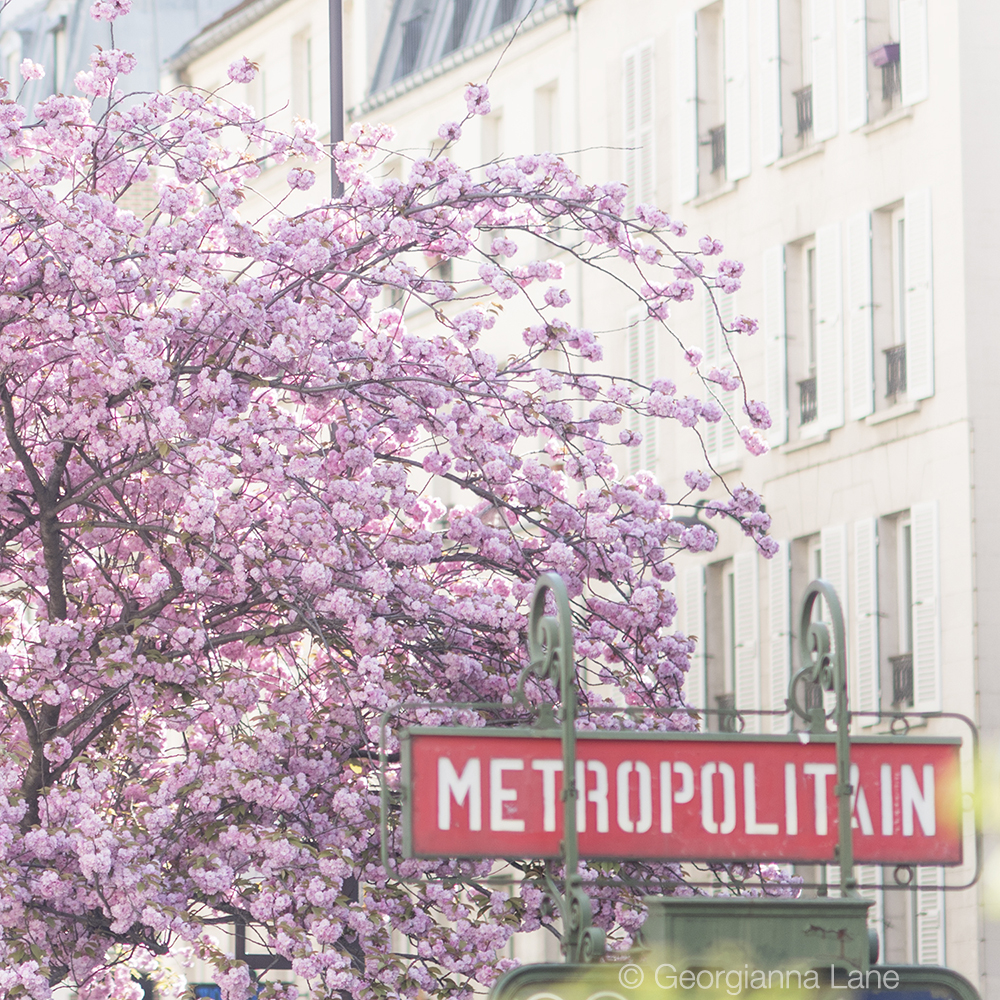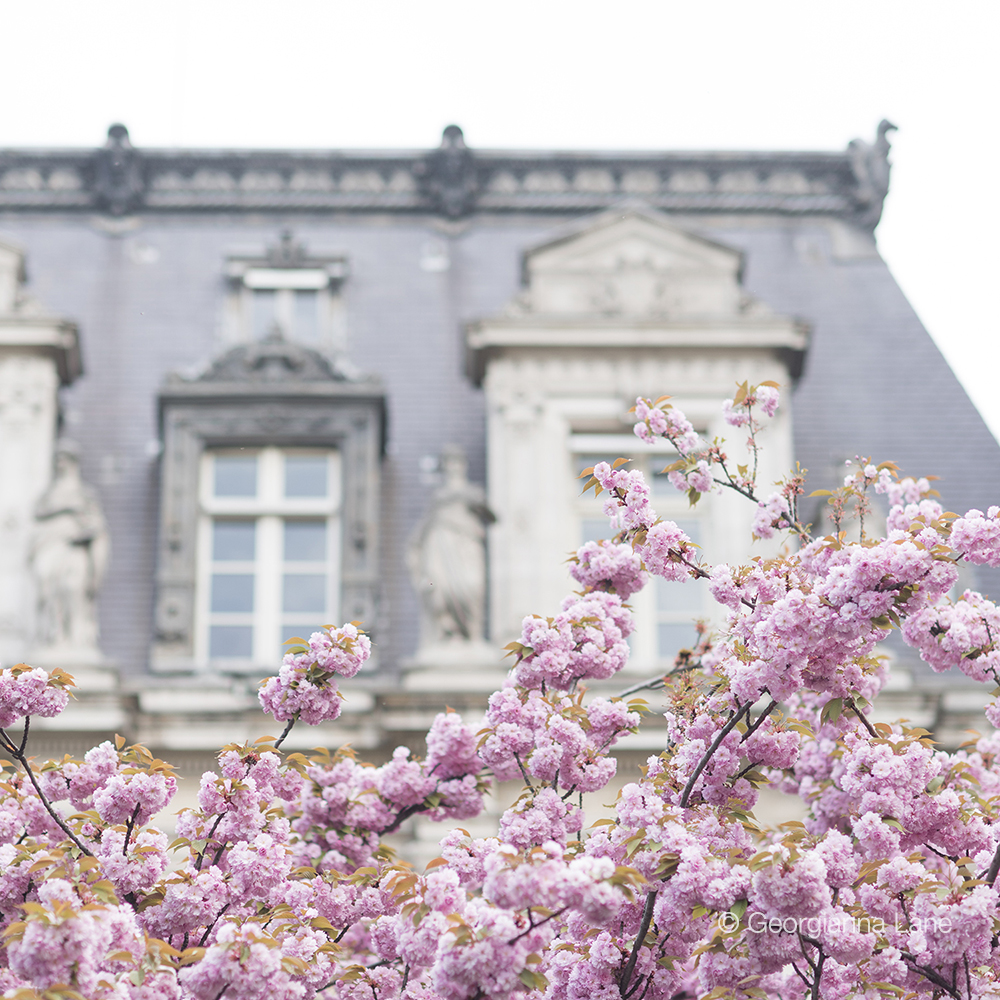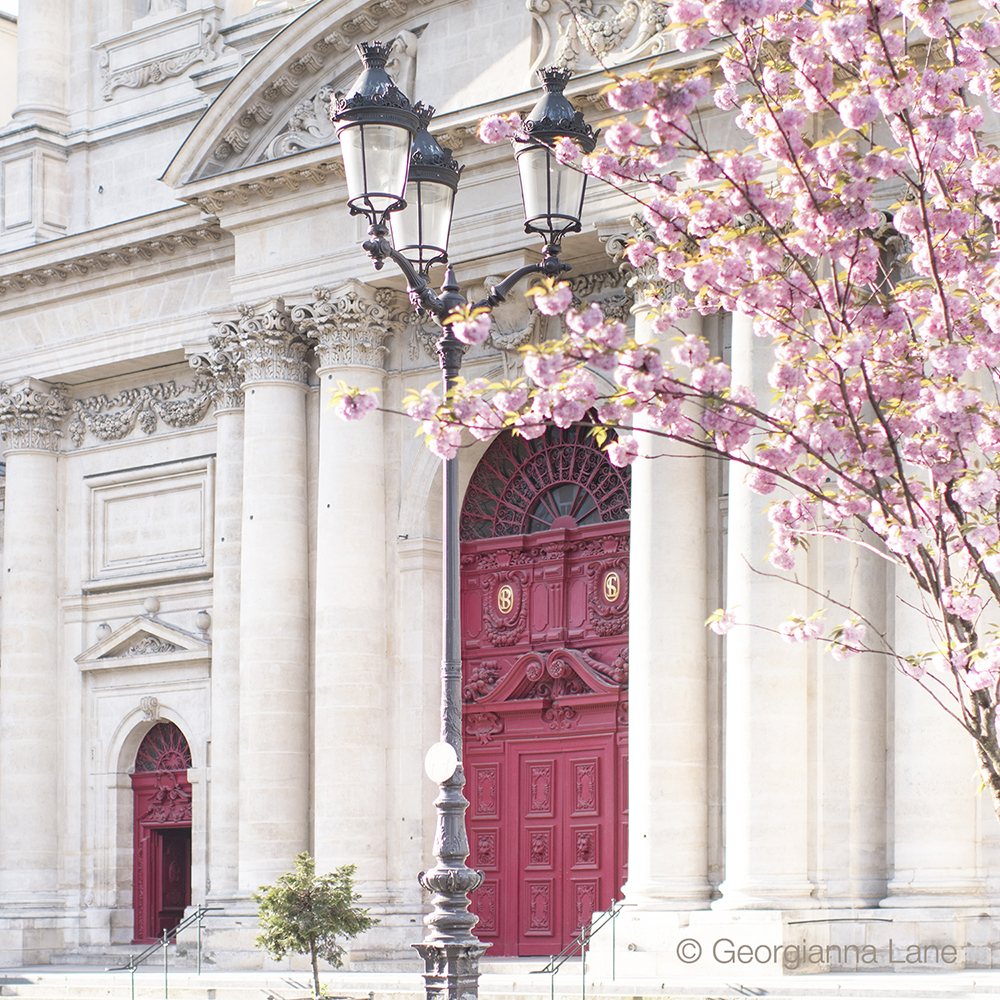 _____________________________
This one is Square Gabriel Pierné, a charming and peaceful spot where the benches are in the form of open books.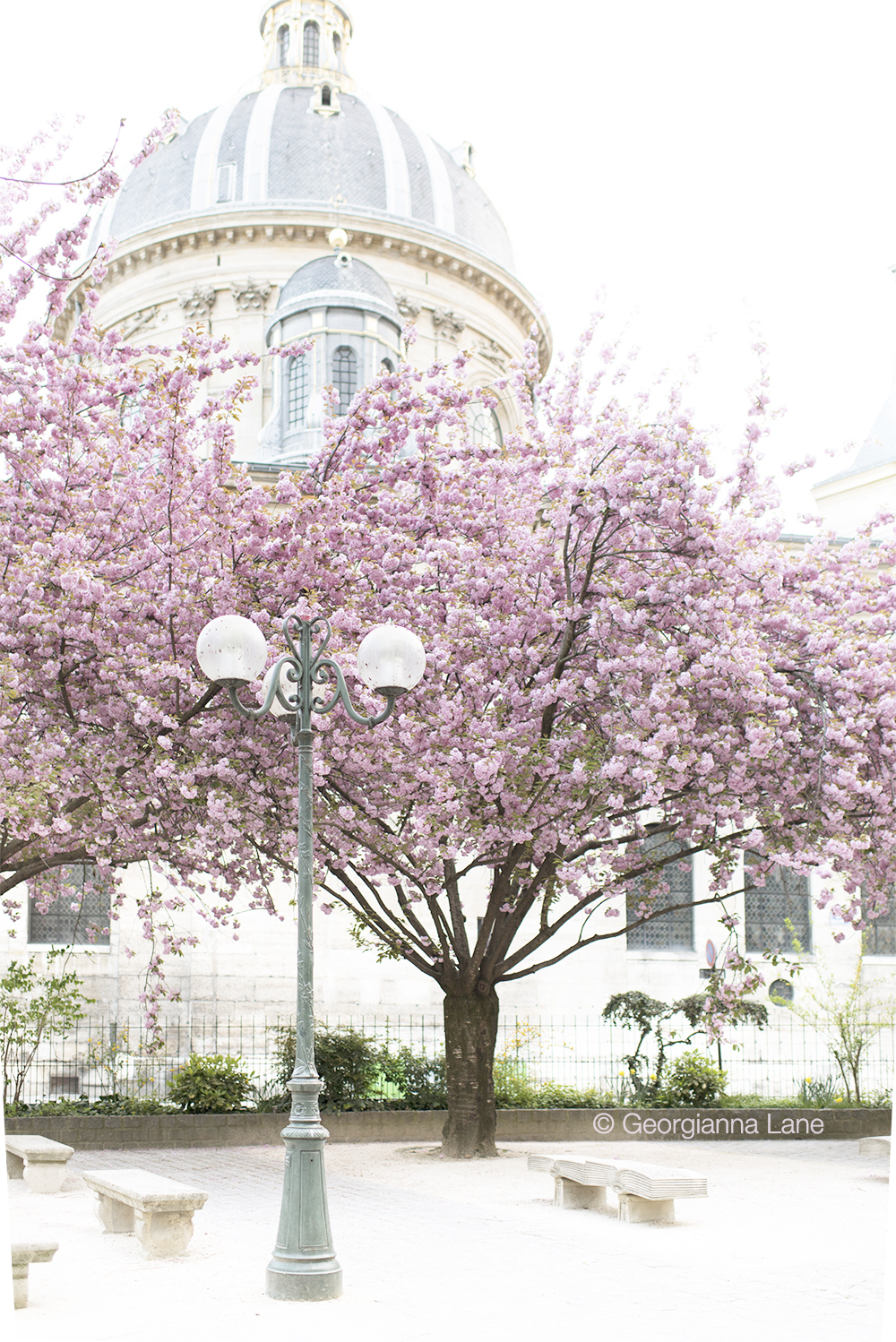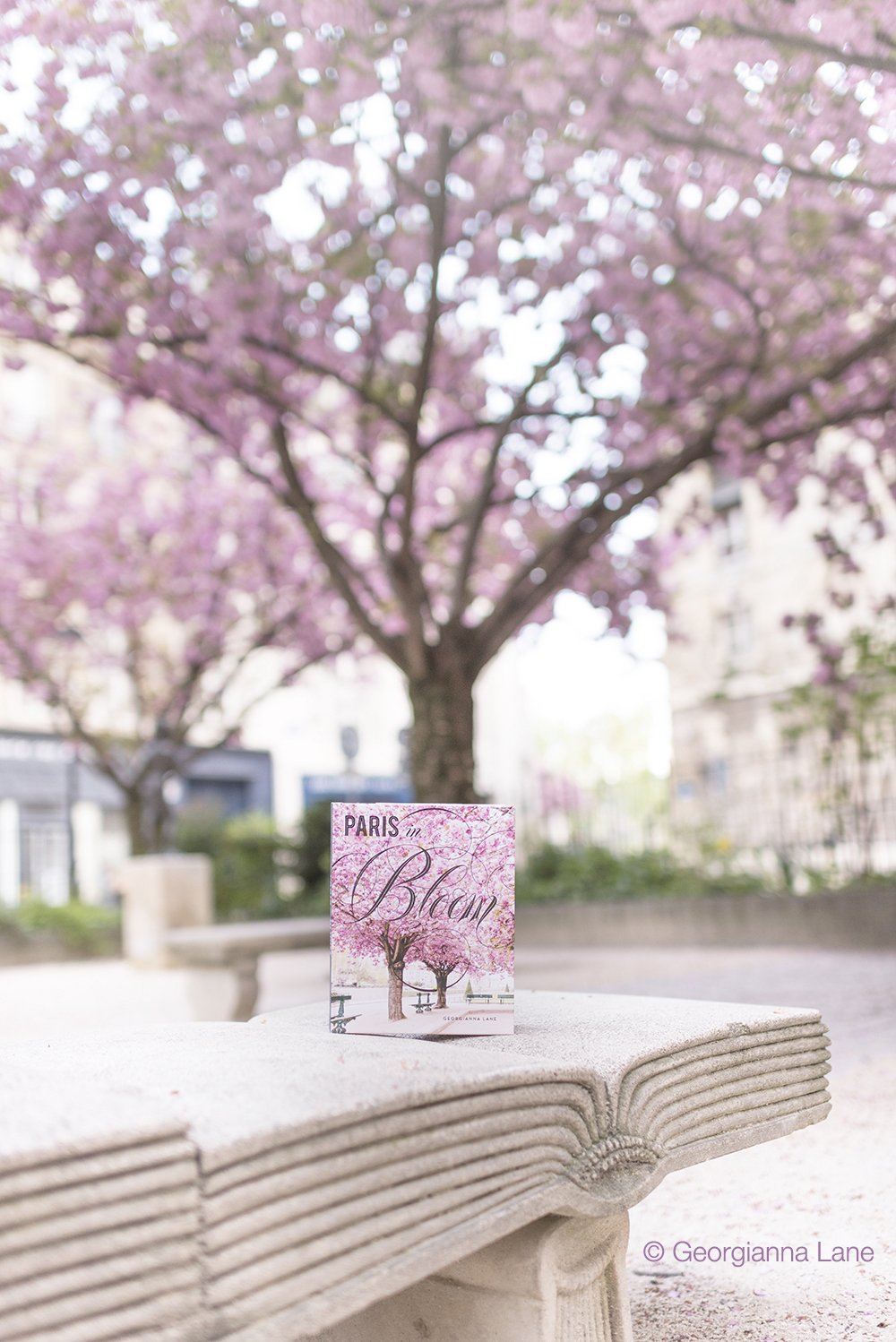 _____________________________
And lastly, just 20 minutes by train from Paris, lies the darling village of Sceaux and its magnificent Chateau. The massive gardens feature a magnificent orchard of Kwanzan cherry trees which is beyond breathtaking. I was fortunate to visit last year when the blossoms were at their peak. But due to space, the images did not appear in Paris in Bloom.
Therefore, I'm very pleased to share with you a free 32-page e-book that I created to take you on a once-in-a-lifetime tour of this enchanting park. To receive your copy, simply click here and download the PDF. I hope you enjoy it!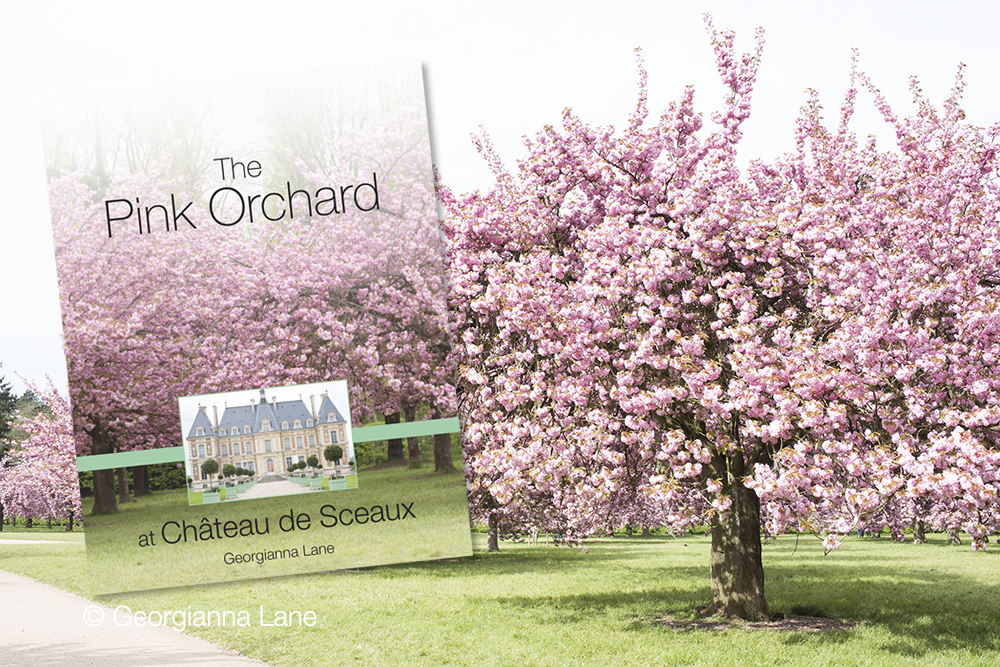 Be sure to visit the previous posts in this series, Magnolias in Paris, and Magnolias in Paris, Part II. The next post will feature wisteria in Paris!
For all my recommendations on blooming in Paris, pick up a copy of Paris in Bloom! Stockists are listed here for all countries.
Wishing you each a beautiful weekend!
À bientôt!
xx
G