Magnolias in Paris, Part II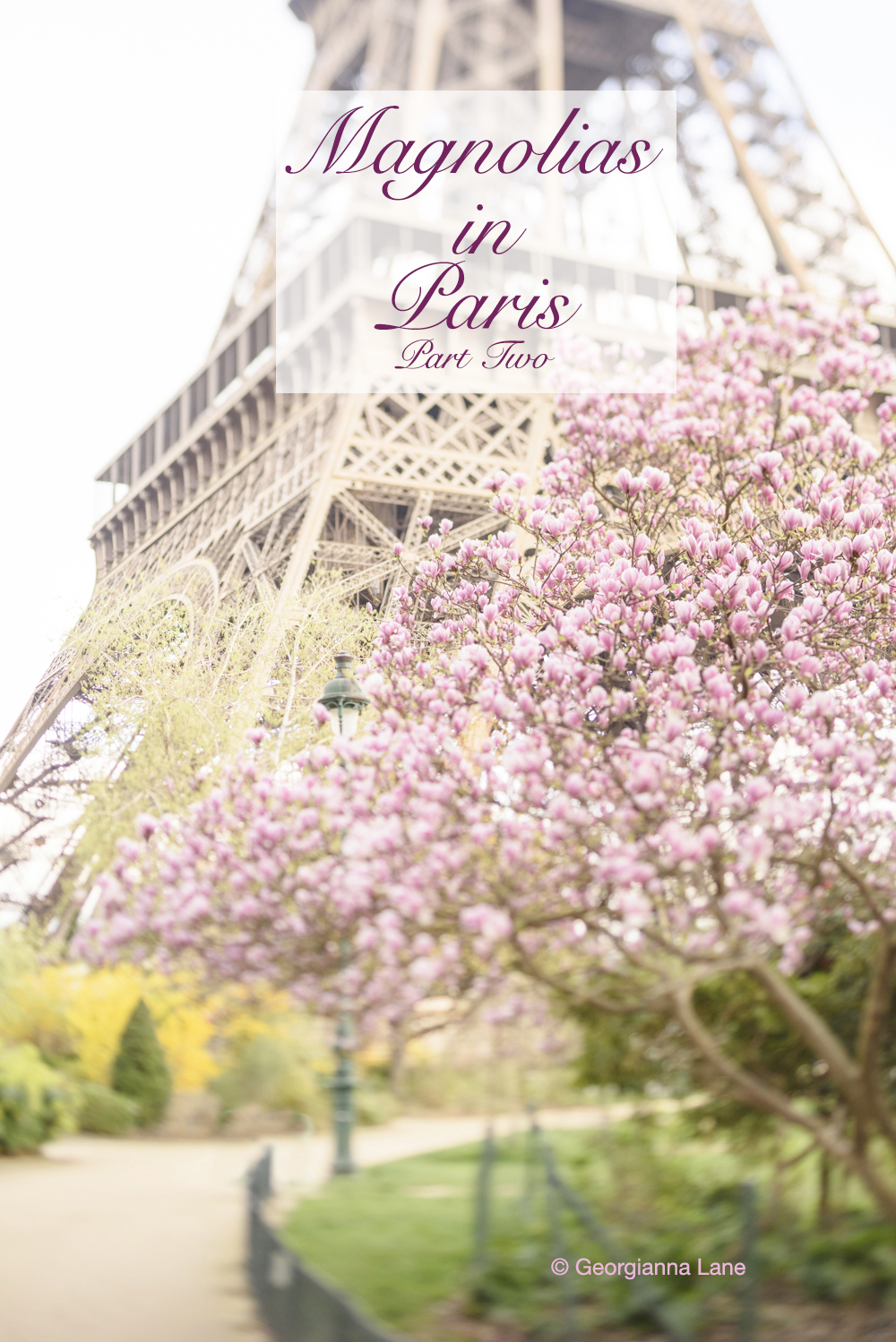 Bonjour, mes amis! I'm excited to bring you Part II of my report on spring blooming magnolias in Paris. The variety in these images is Magnolia soulangeana, also known as Saucer Magnolia. It's petals are a softer pink and rounder in shape than the Magnolia liliiflora of the previous post.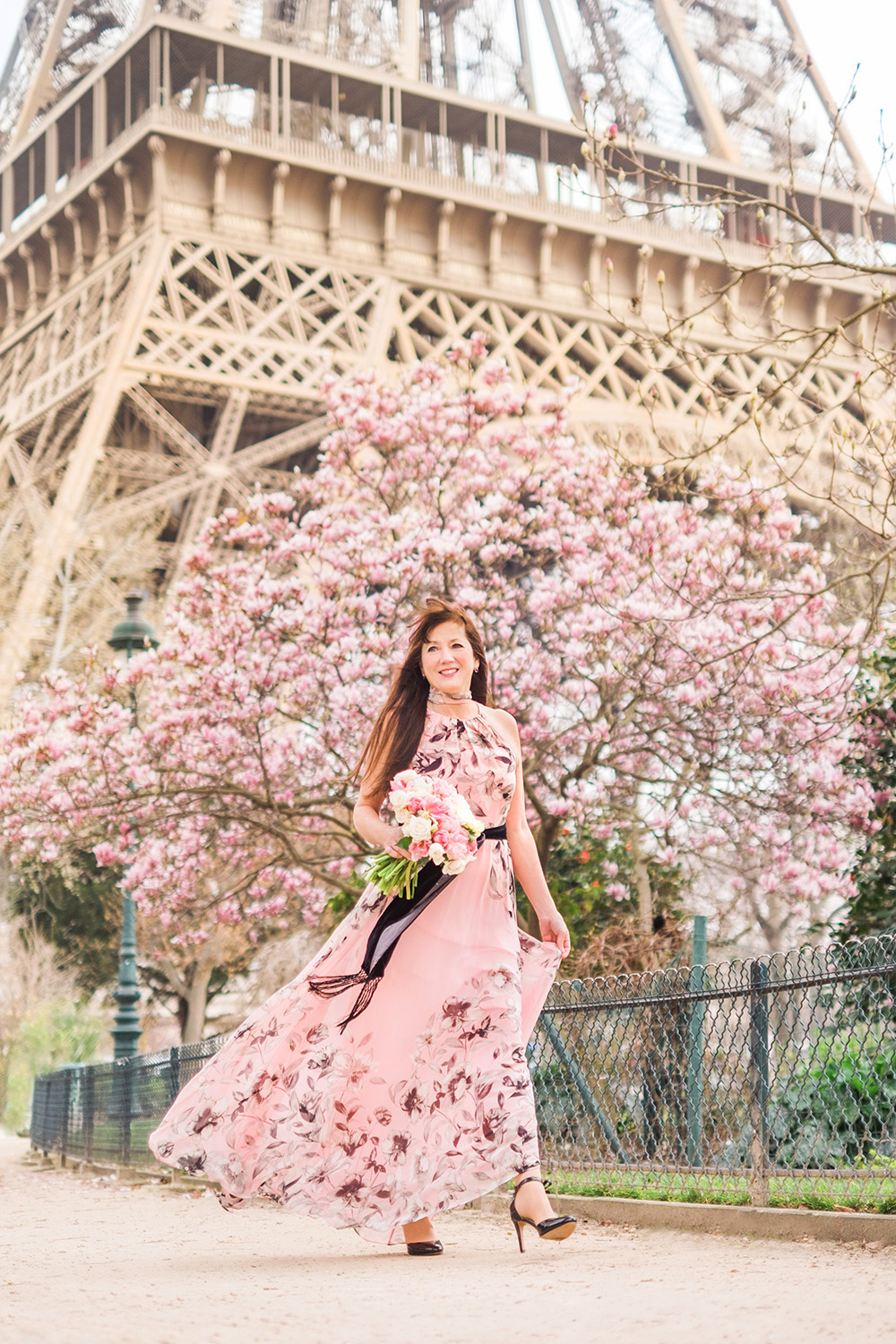 This was taken last year at the same spot but several weeks later. It was freezing cold that day with a biting wind, hence my frozen expression! In complete contrast, this year the weather has been almost balmy. Typical for spring, the bloom time and weather are so unpredictable. Photo of me by Stacy Reeves, L'Amour de Paris.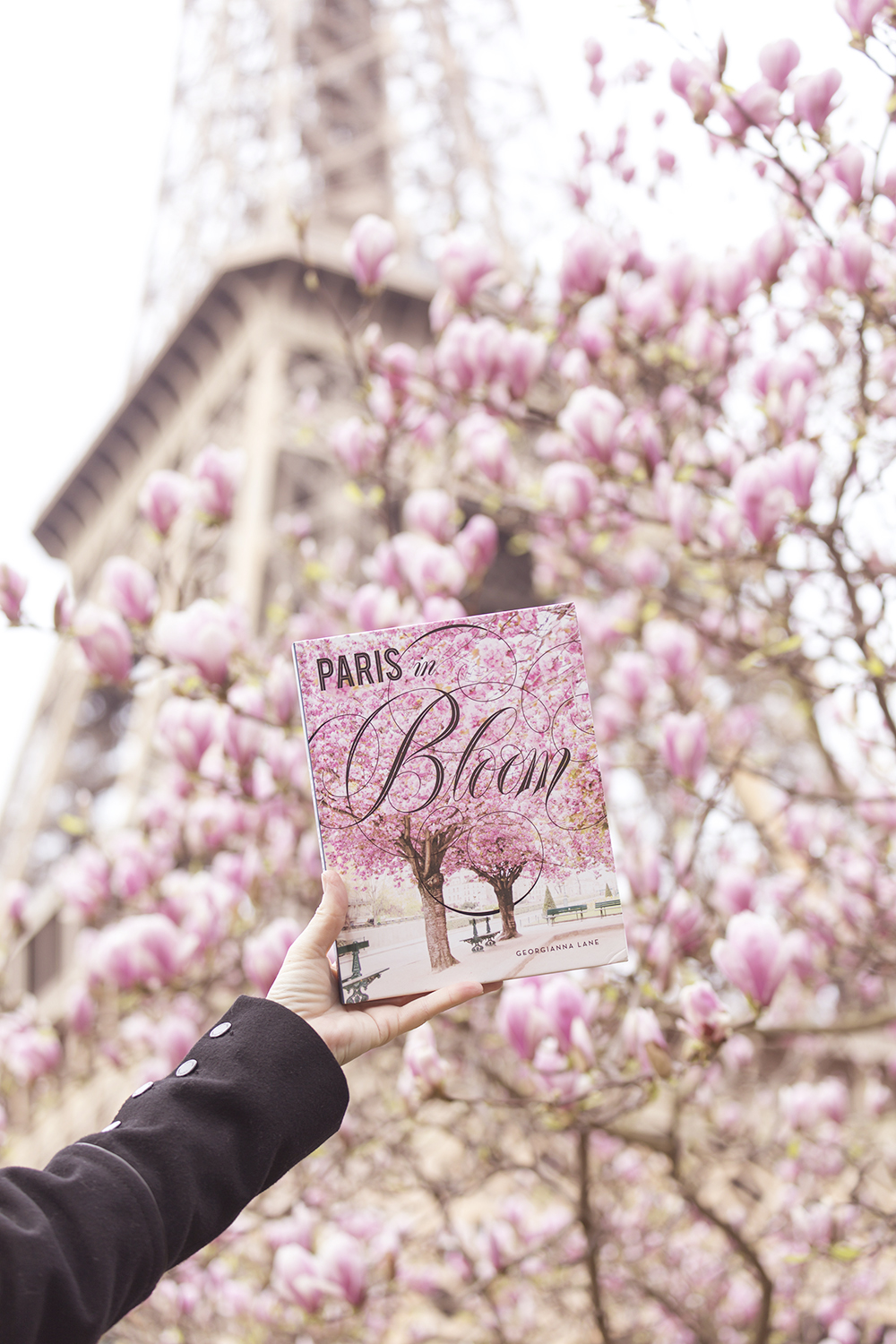 Couldn't resist! :)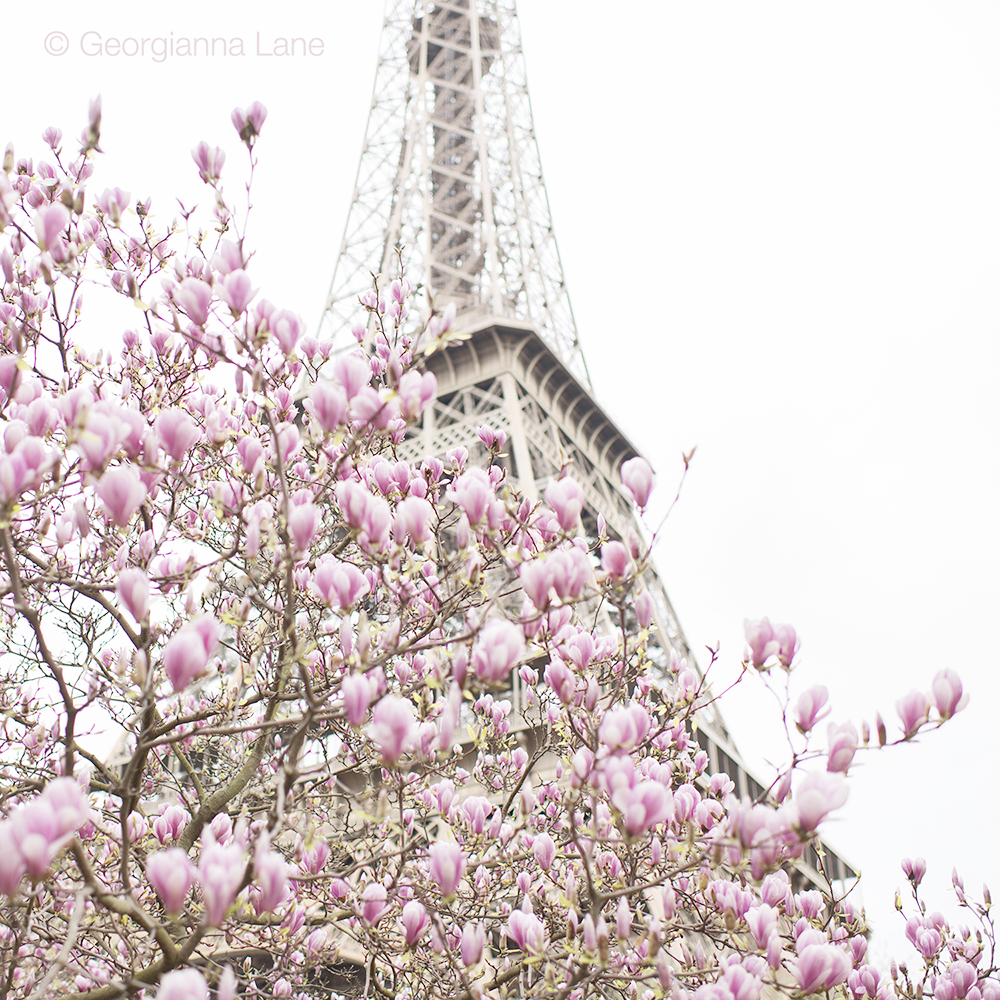 All of the above images were taken on the Champ de Mars, at the foot of the Eiffel Tower, where this beautiful magnolia perfectly frames it.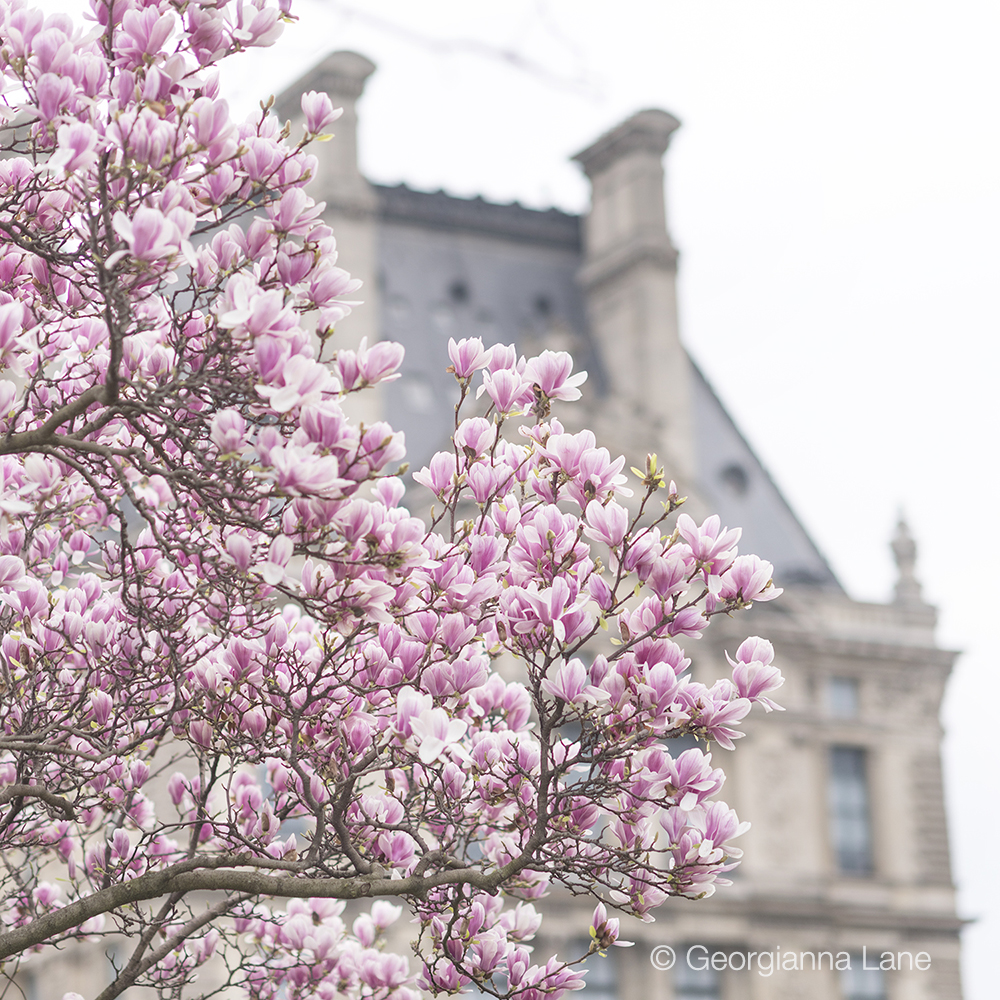 And above, this is in the Tuileries Garden, in front of the Louvre.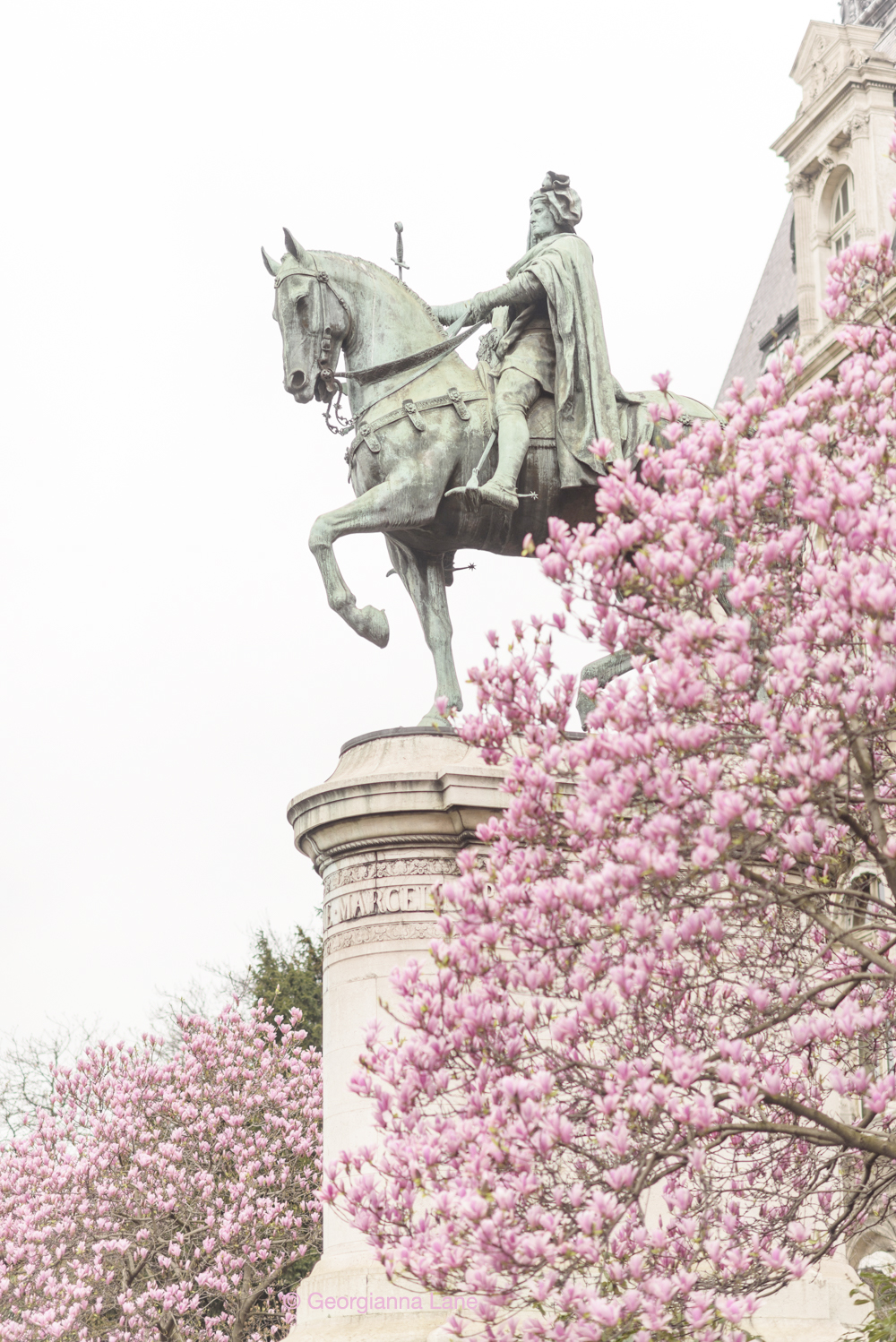 And this stunning pair of trees is in front of the Hôtel de Ville, with the statue of Étienne Marcel.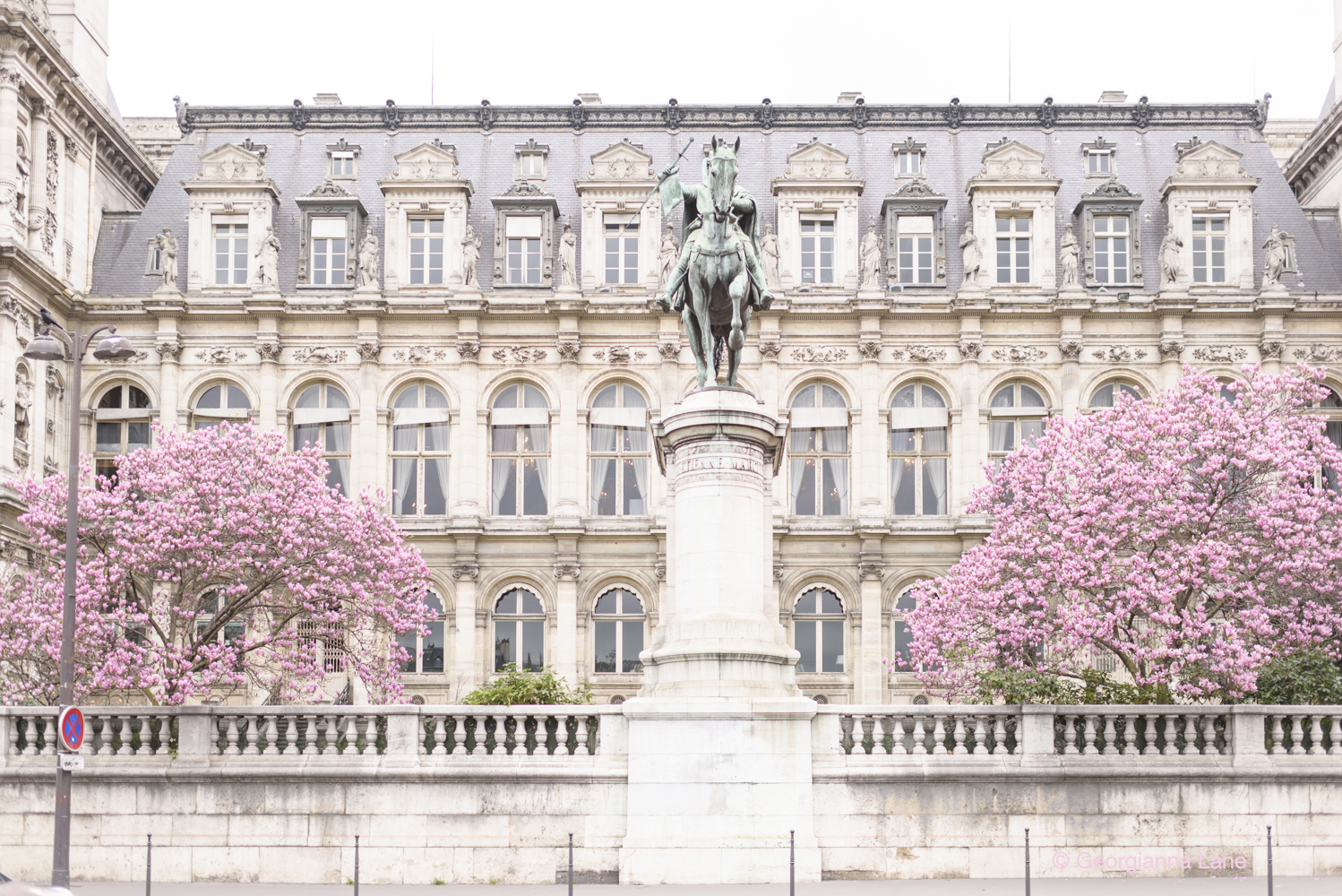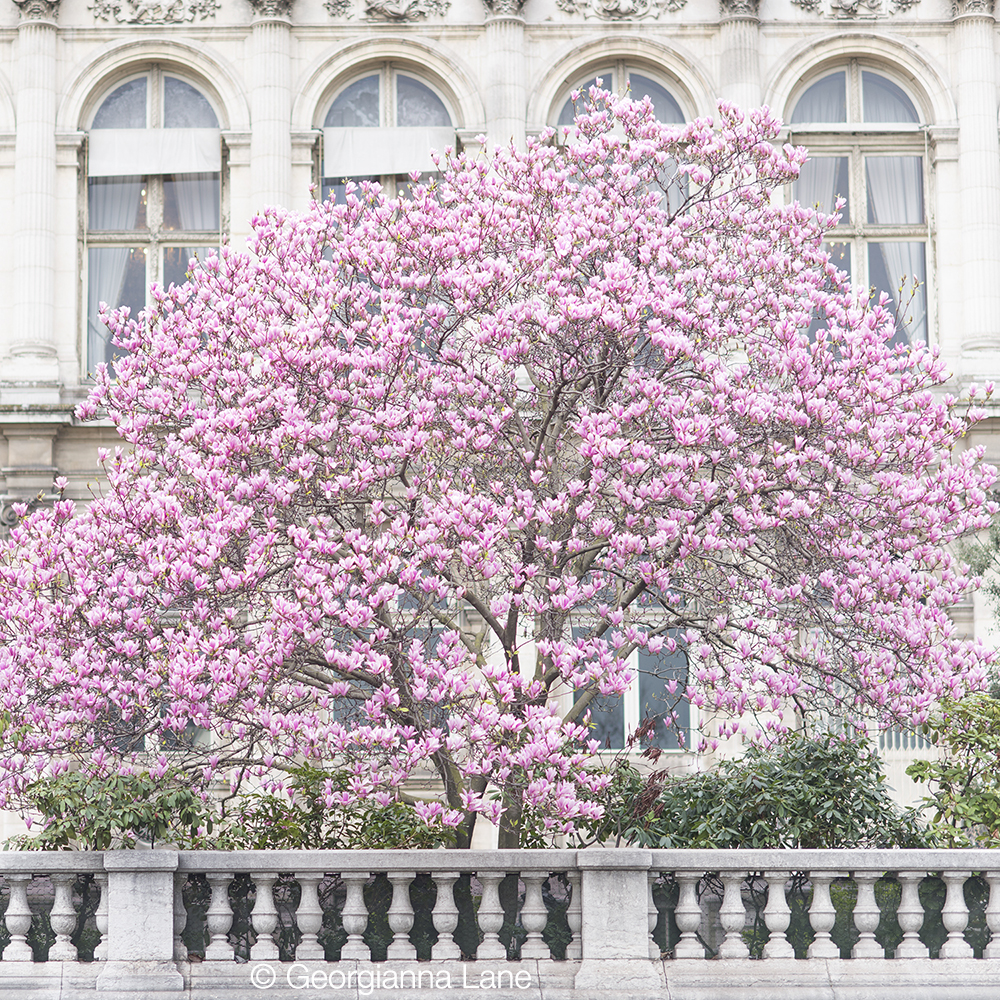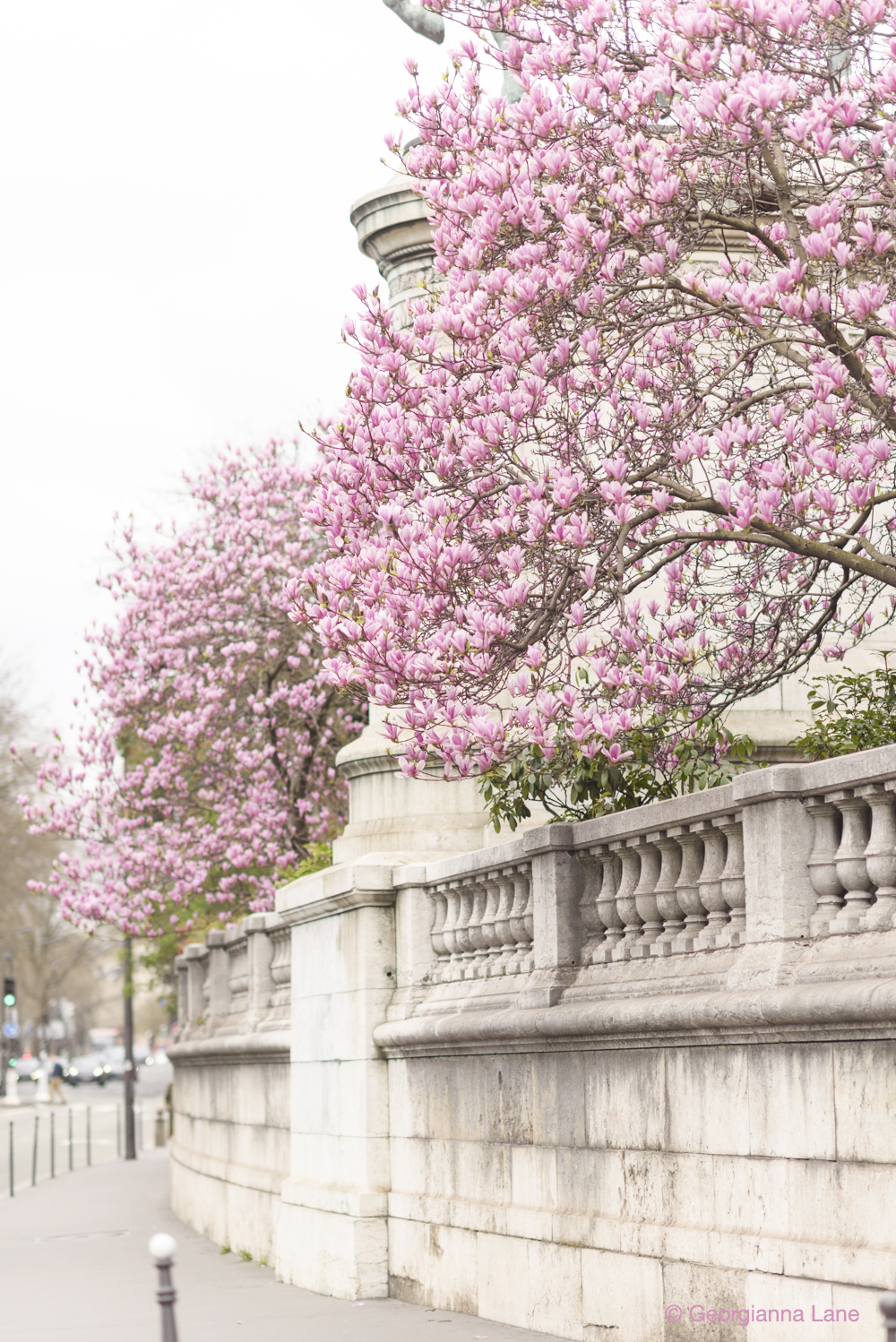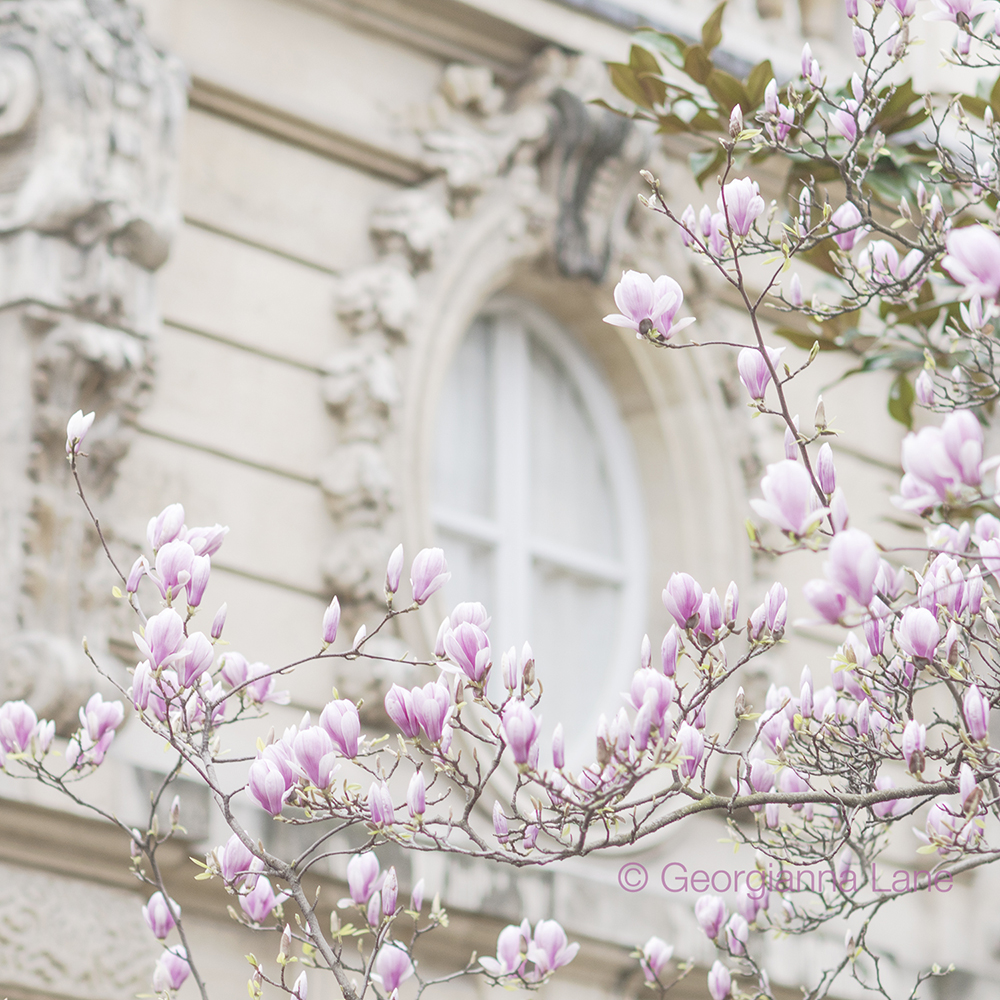 And lastly, this delicate tree is in the Parc Monceau area. I adore that window, don't you?
I hope you've enjoyed this tour! Thank you, as always, for visiting. (Cherry blossoms are next.)
My wishes for a wonderful weekend and à bientôt!
xo
G