Magnolias in Paris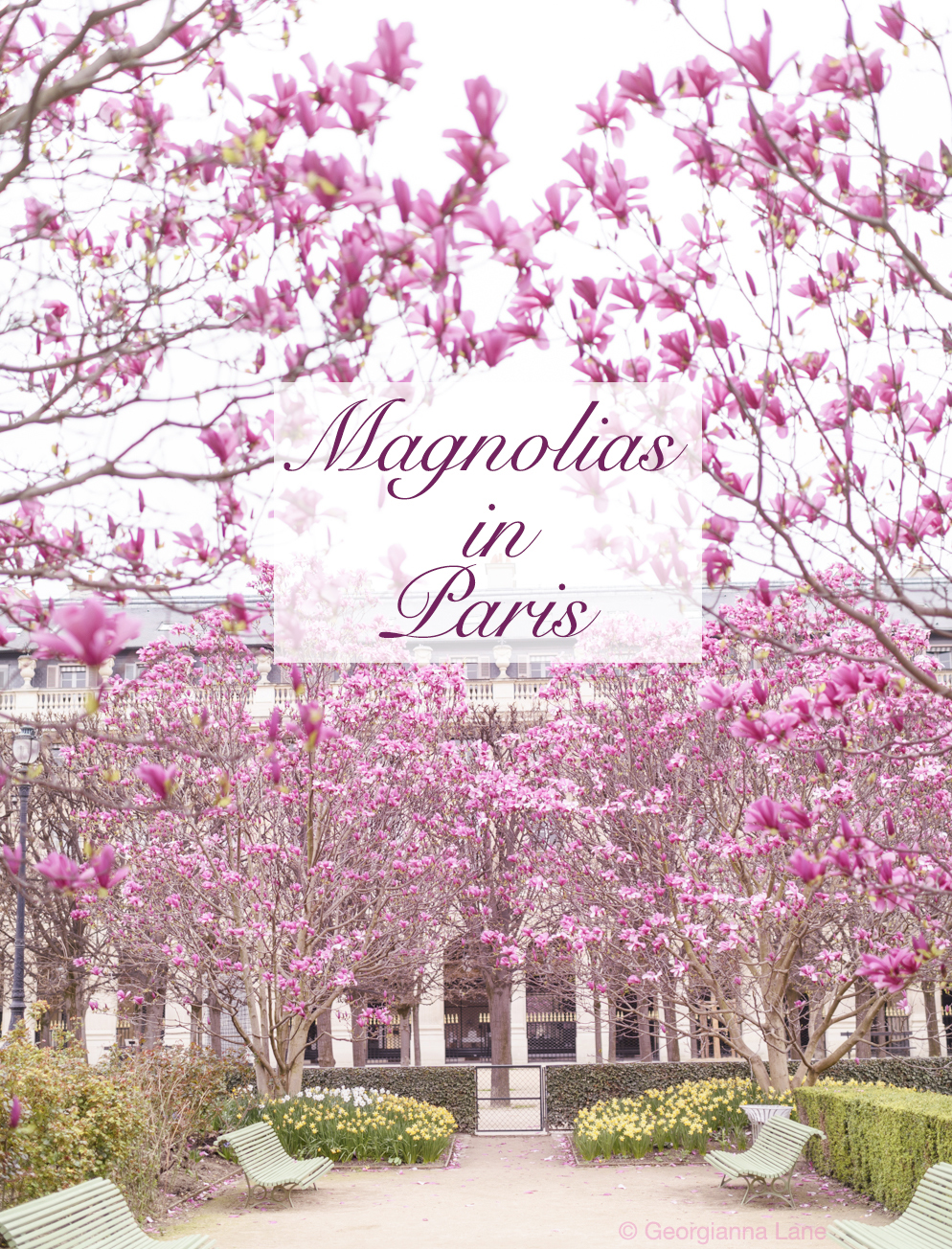 Blooming magnolias are one of the first heralds of spring. In Paris, they arrive with flair and drama and are the most welcome antidote to a long winter. At the Palais Royal, my favorite garden in the city, Magnolia liliiflora sprinkle the view with bright magenta petals that contrast so beautifully with the neutral architecture and stark, still bare, trees. Yellow and white narcissus brighten the beds and compliment the curved green benches.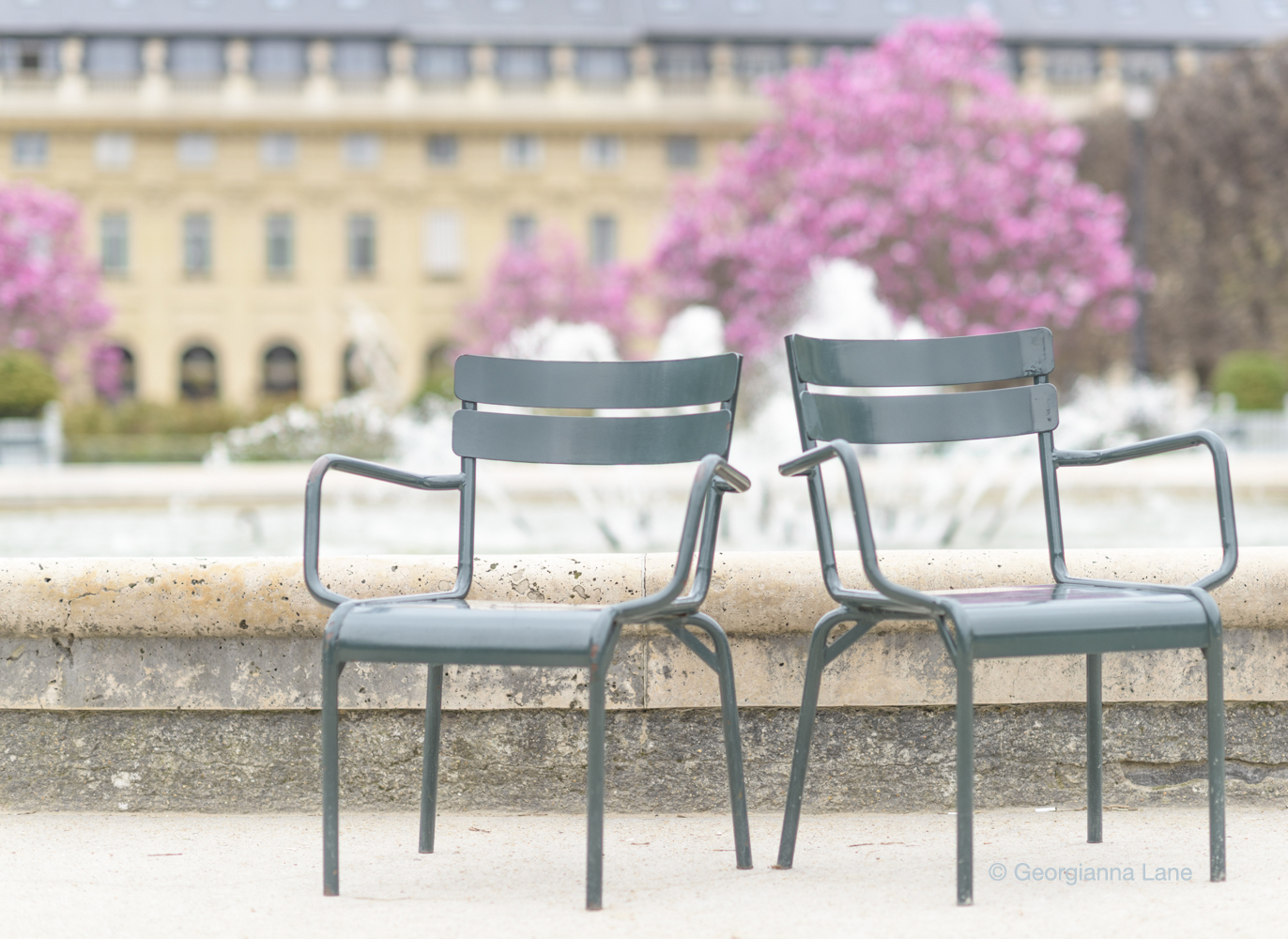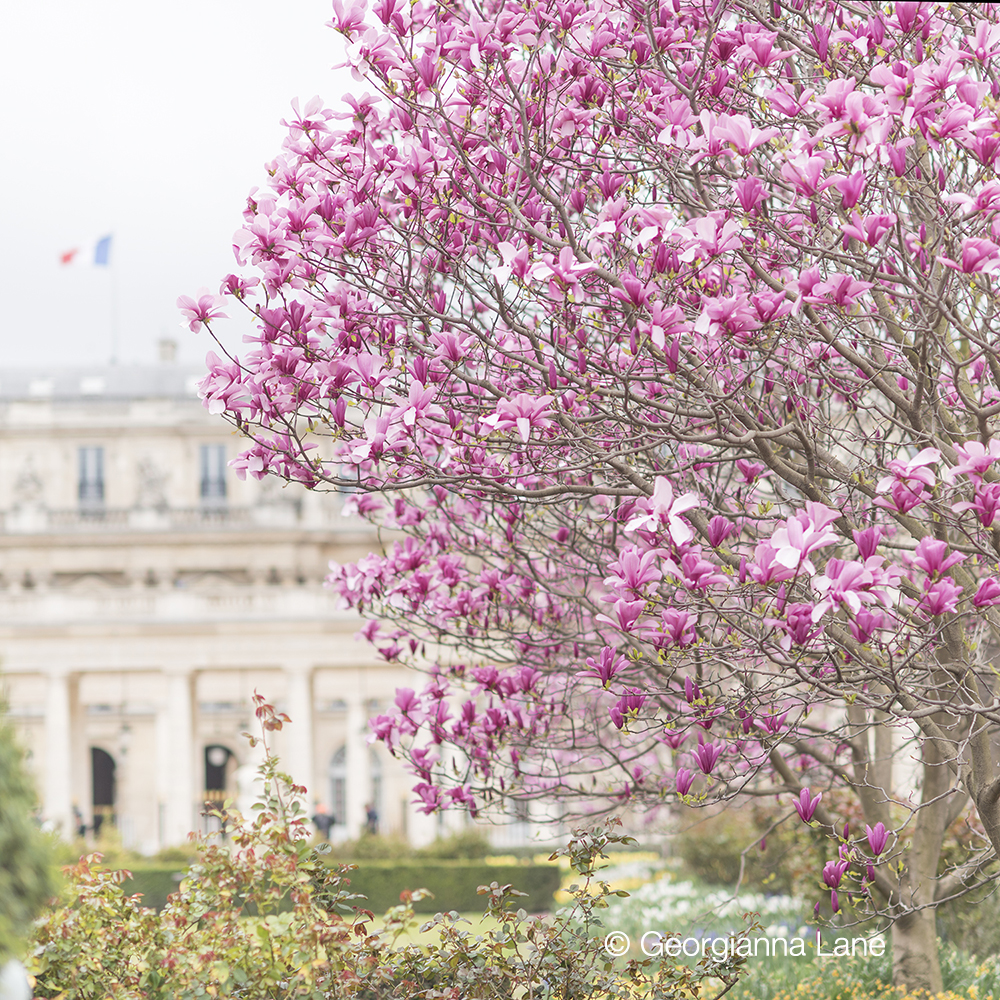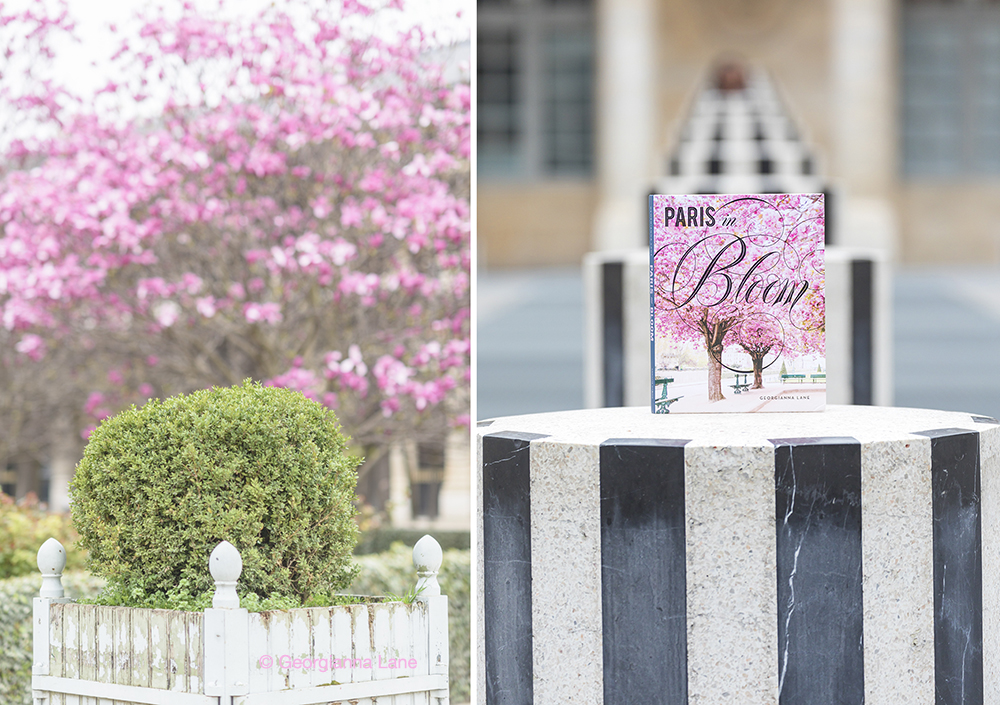 The Palais Royal is featured in my new book, Paris in Bloom, so David and I took a copy along one early morning recently to photograph at the wonderful Buren Columns adjacent to the garden. The bold black and white columns are a stylish accent to the fuchsia trees.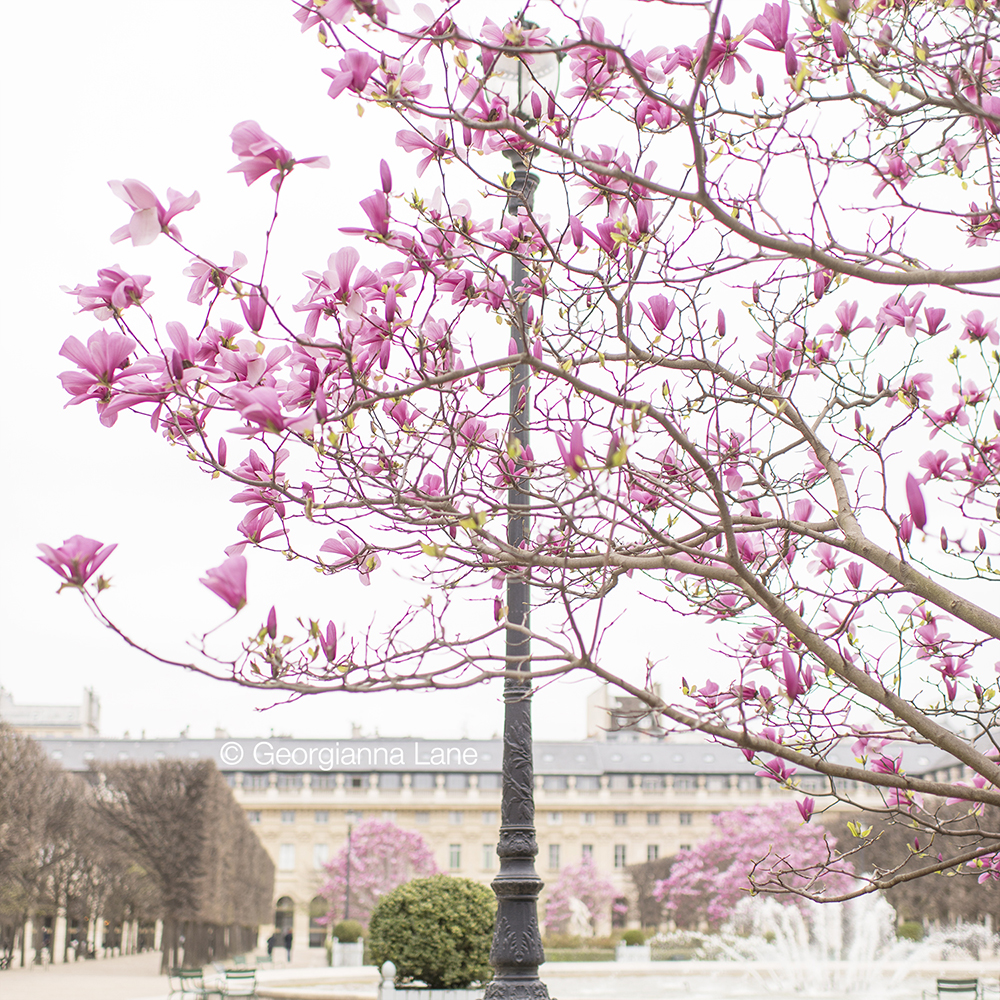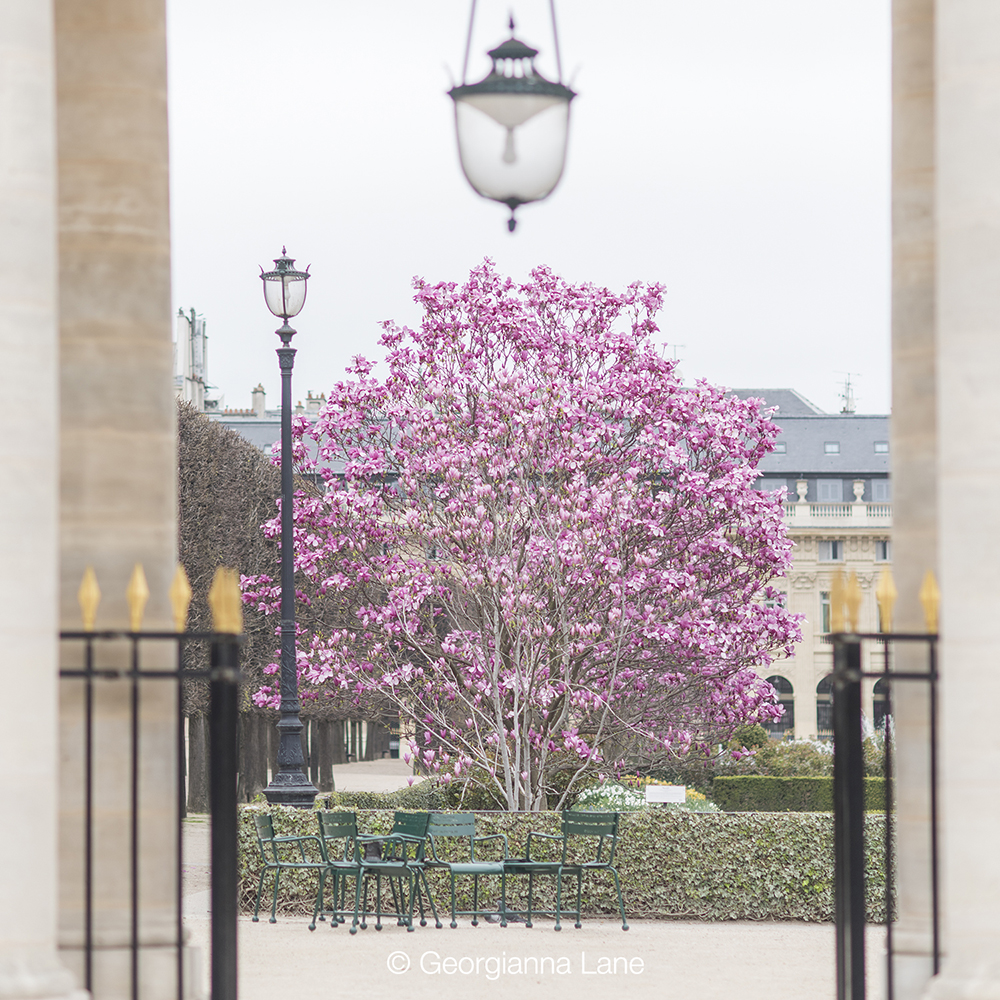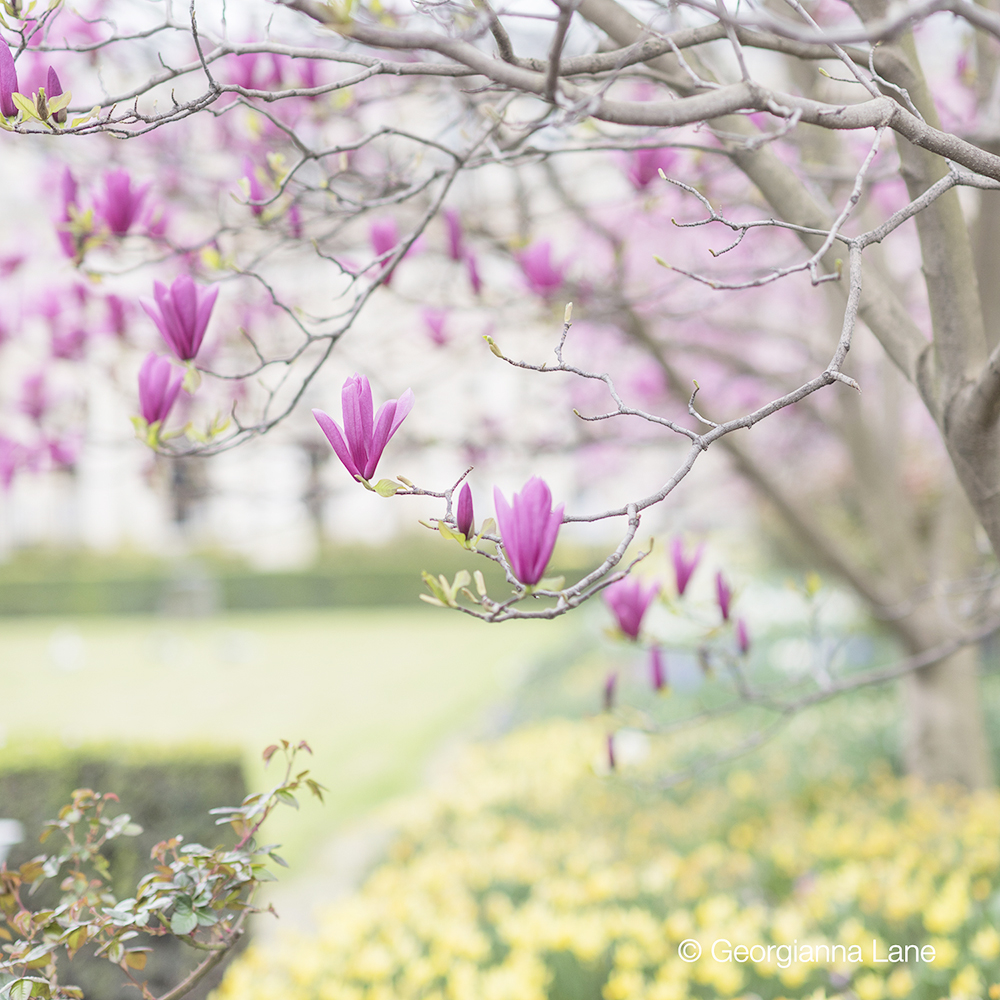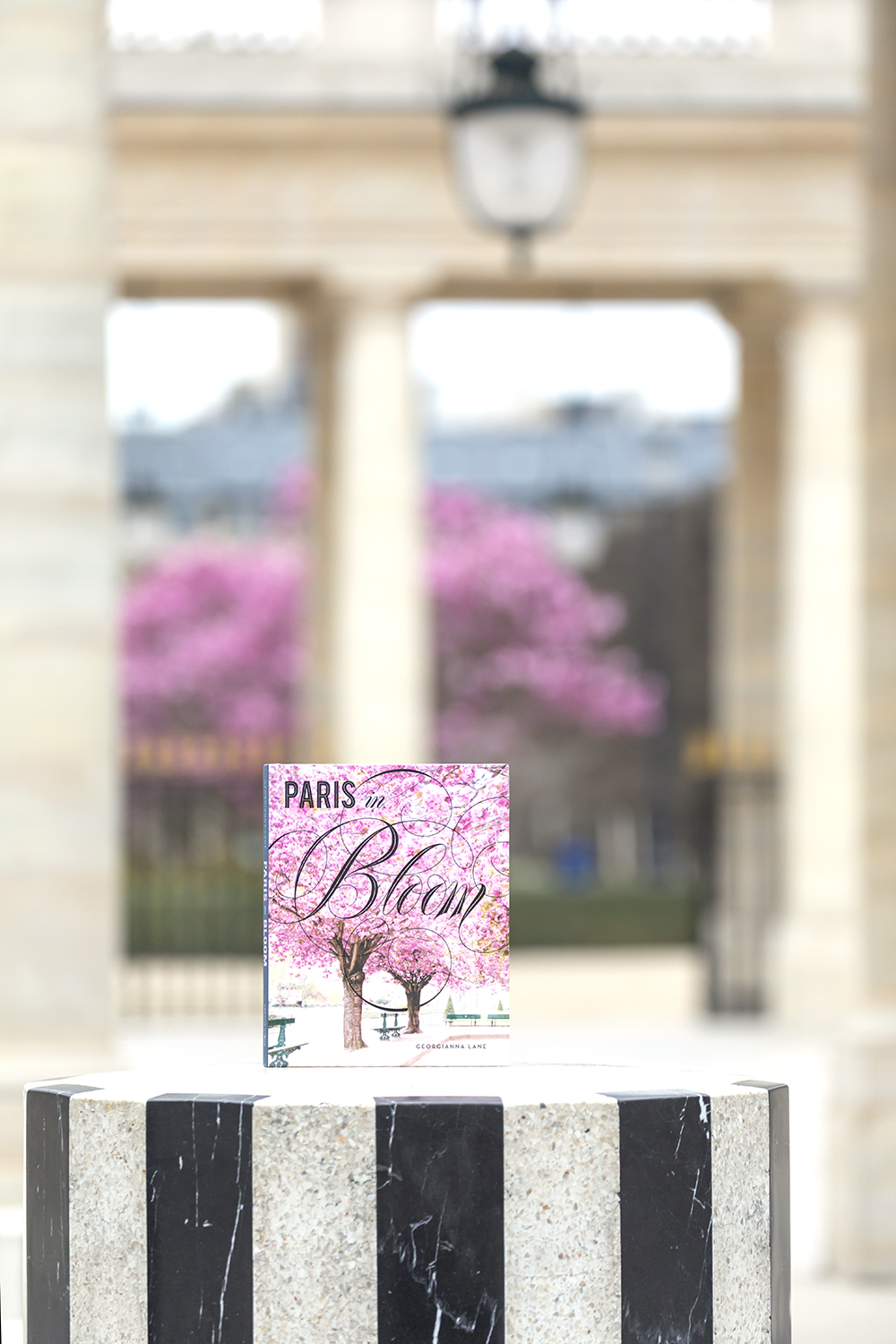 After strolling the garden, Café Kitsuné is a popular spot on the edge to warm up with lattes and do a bit of people watching.
When planning your springtime visit to Paris, I hope you include the Palais Royal in late March. This tranquil and peaceful location is the place I adore most of all. I hope you love it as much as I do!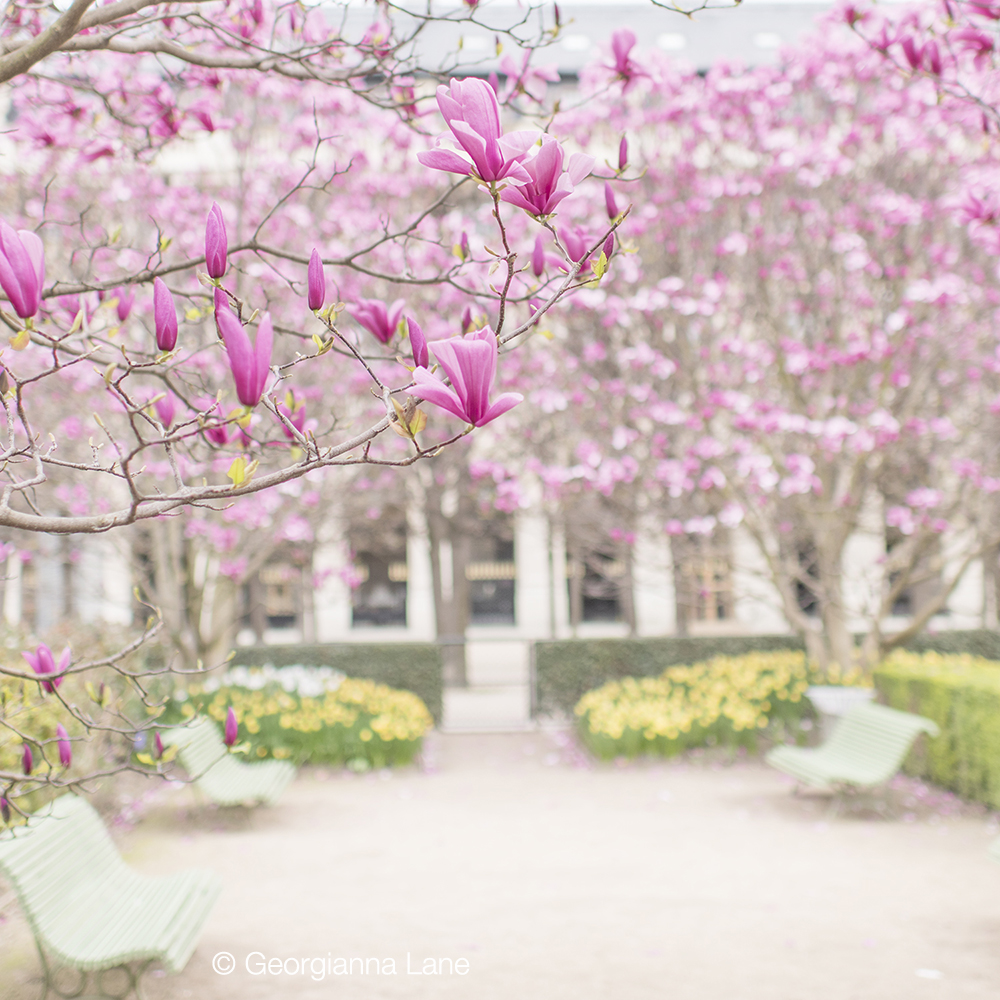 À bientôt!
xo
G
p.s. Paris in Bloom is now available worldwide! See here for stockists and also where you can purchase signed copies.