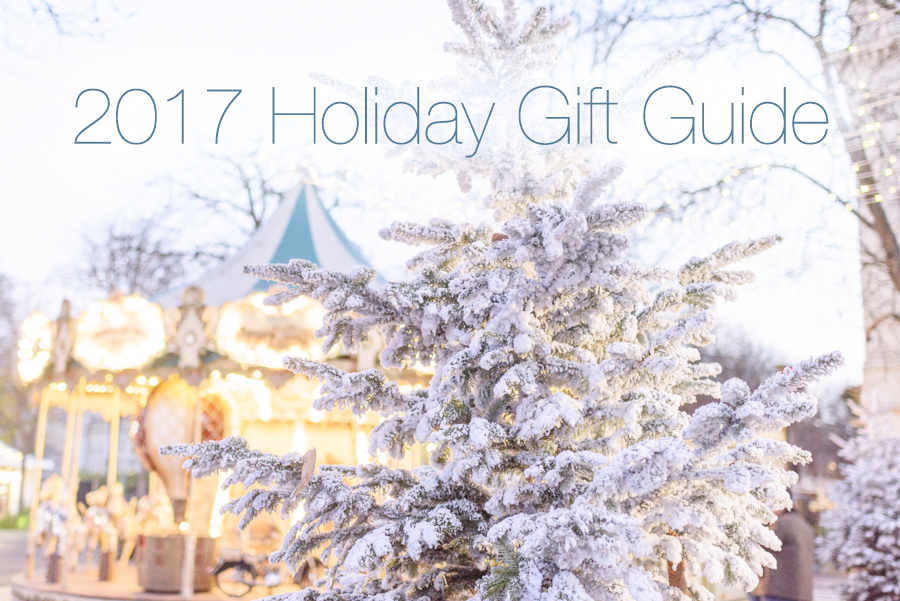 Happy Holidays, dear friends! My 2017 Gift Guide is live right here with new products, limited time specials and fun new products, like these cute mini prints that are only $5.00!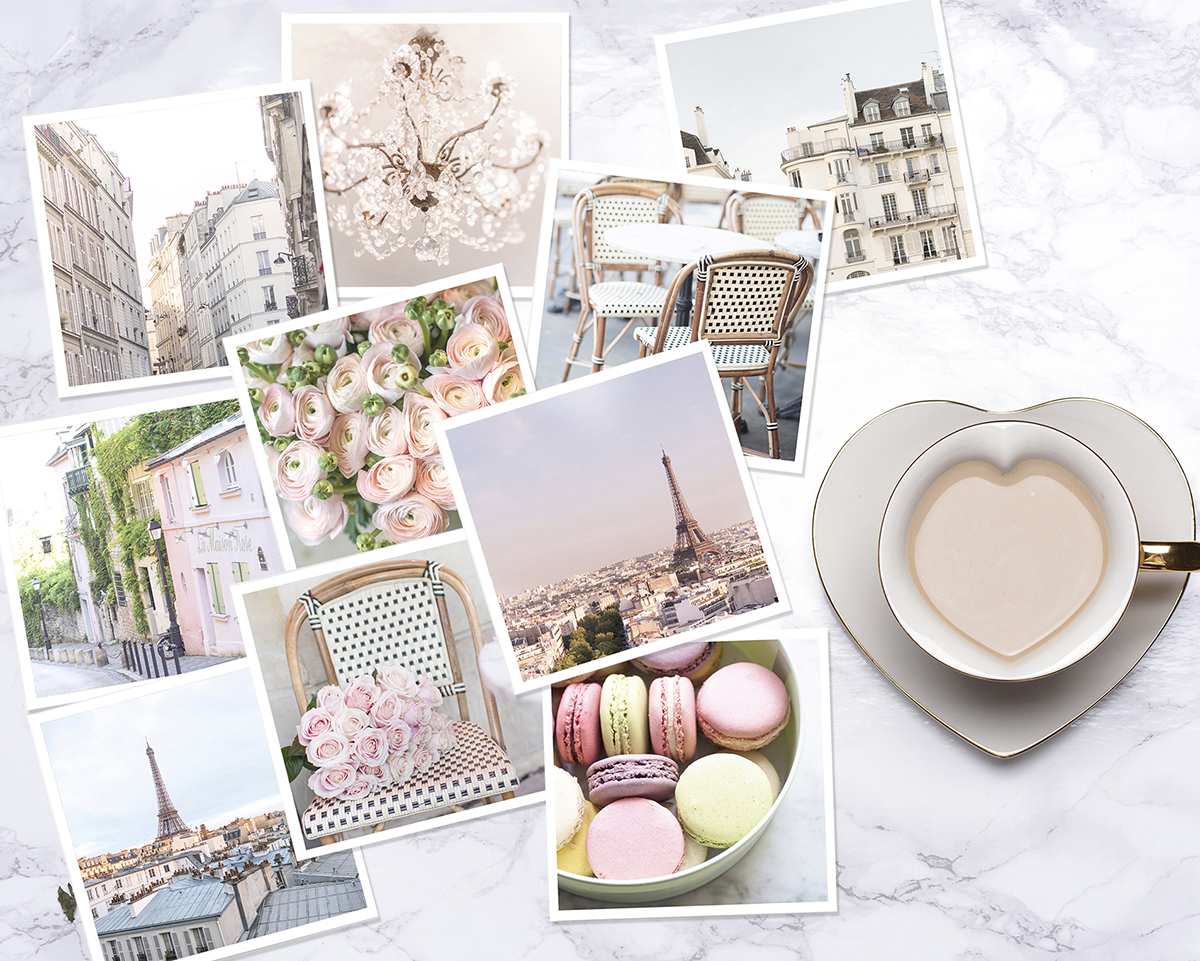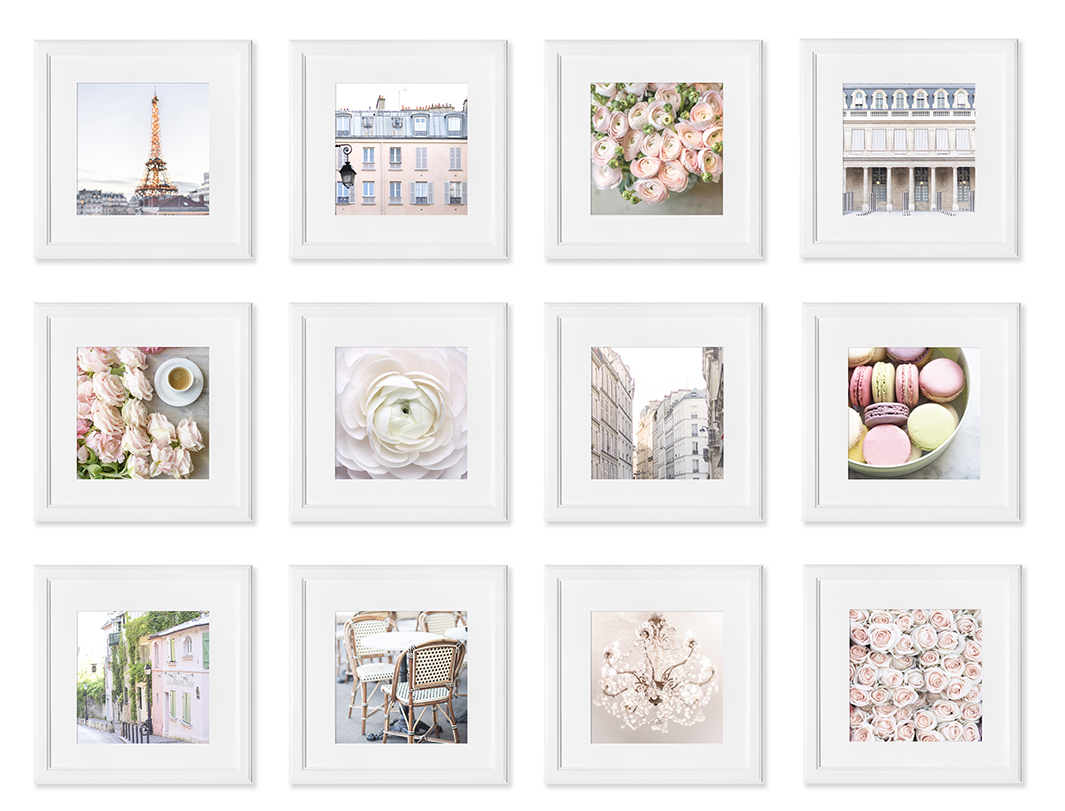 Sending you wishes for a bright and beautiful season and the best year ever in 2018! Will be back tomorrow with the first of some wonderful Paris-themed books for your holiday reading.
xo
G
p. s. And this is the last chance to get my holiday notecards at 40% discount! Special ends on the 27th.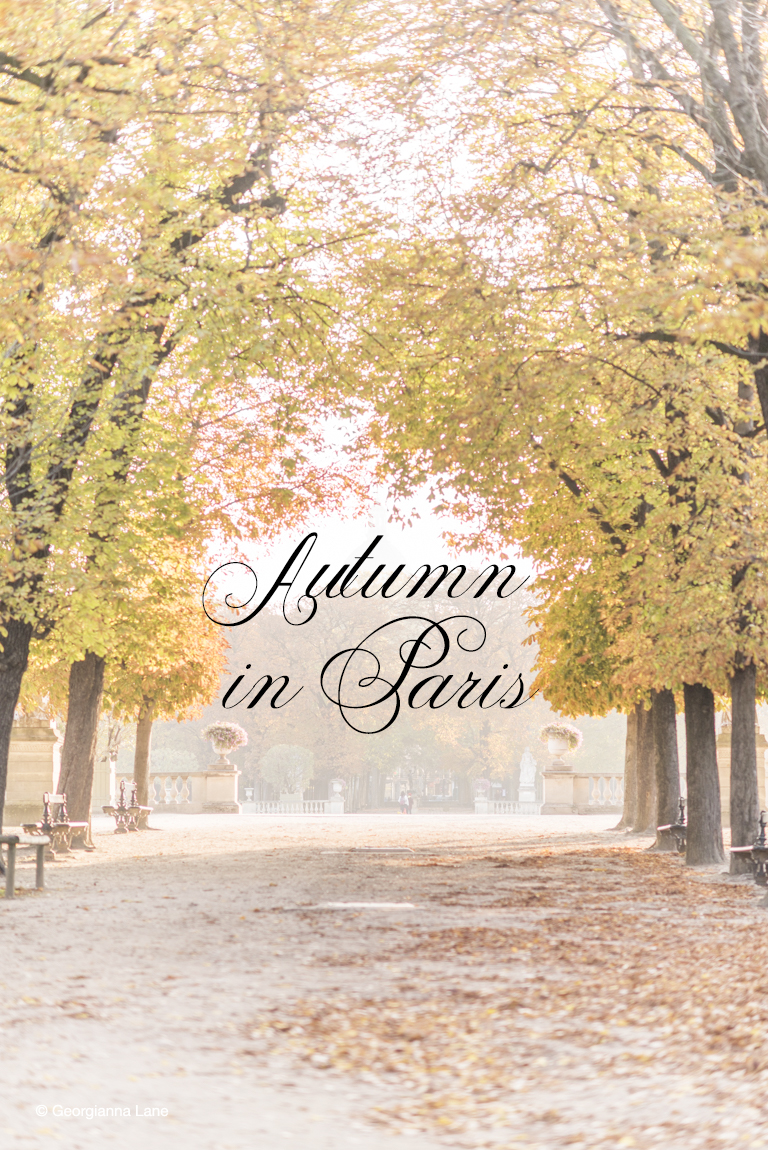 Although I adore Paris in spring, autumn brings its own enchantment in shades of copper, rose gold and pale green. I thought you'd enjoy seeing the splendors of the season through the parks and gardens of the city.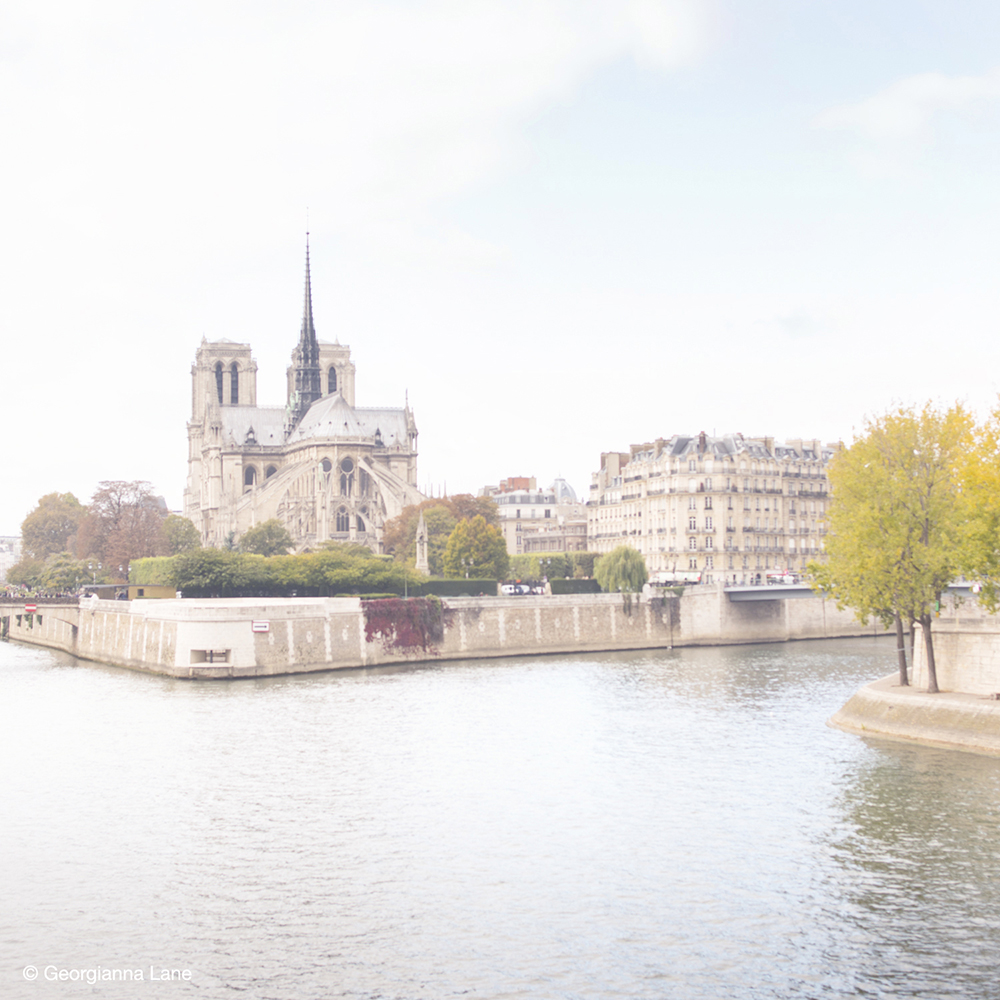 Notre Dame floats above the many-hued trees of the Square Jean XIII. I love that patch of red Virginia creeper that covers part of the wall at the end of Île de la Cité, and that little burst of chartreuse from the tree at the opposing end of Île Saint-Louis.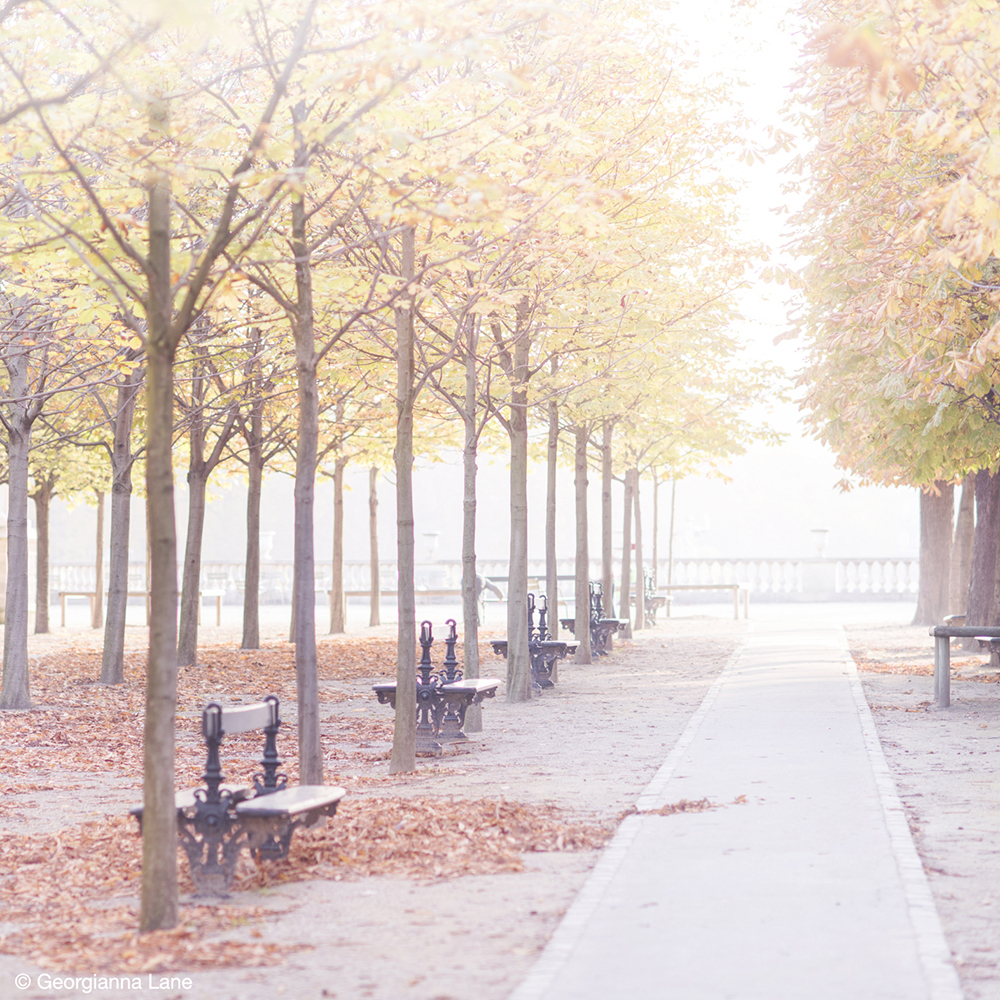 Dawn at Luxembourg Gardens fills the trees with a luminous atmosphere.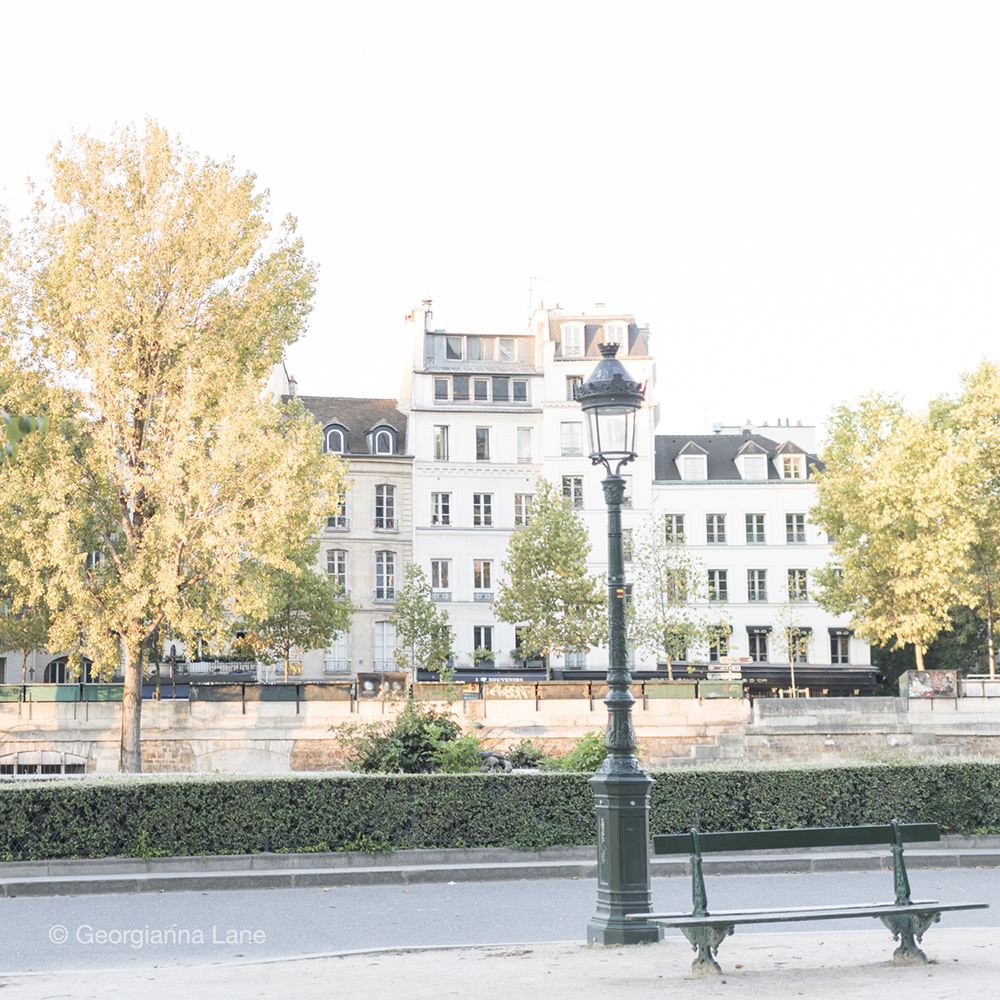 Looking at the Left Bank from Île de la Cité.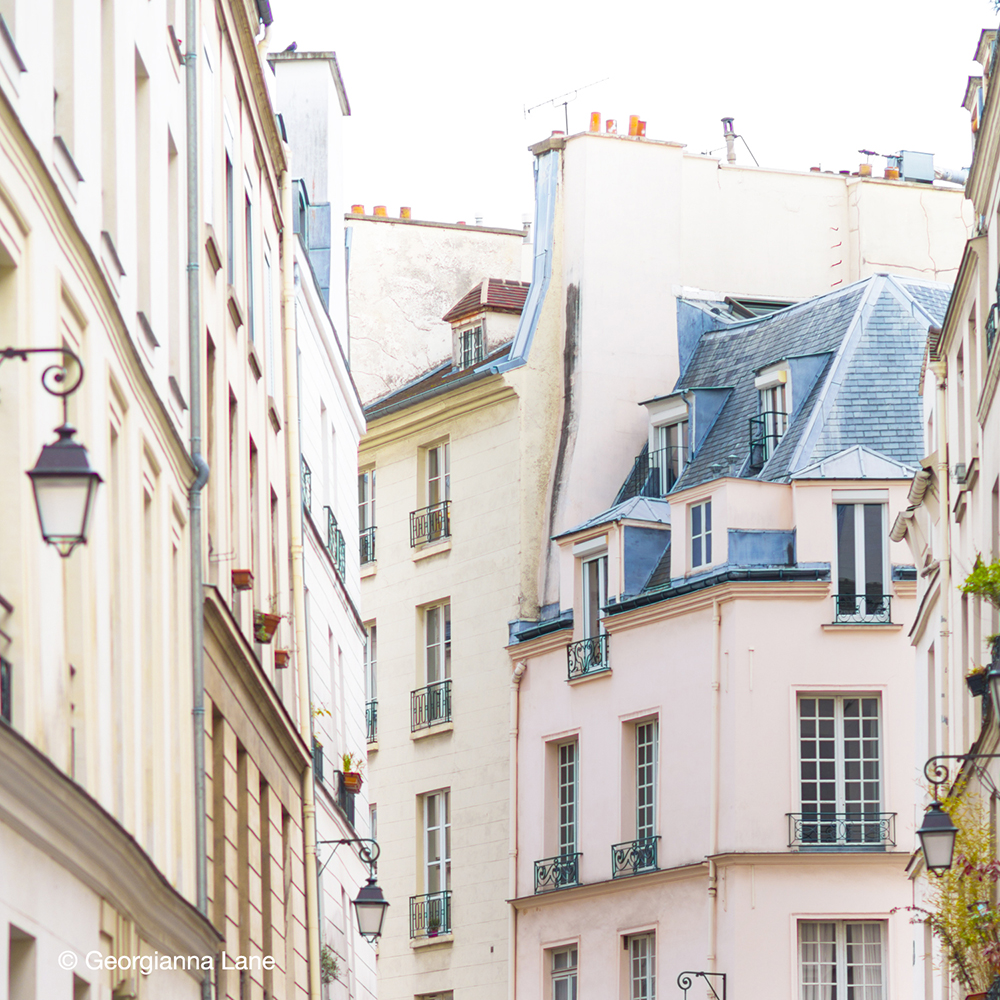 Rose and soft gold buildings in the 3rd arrondissement.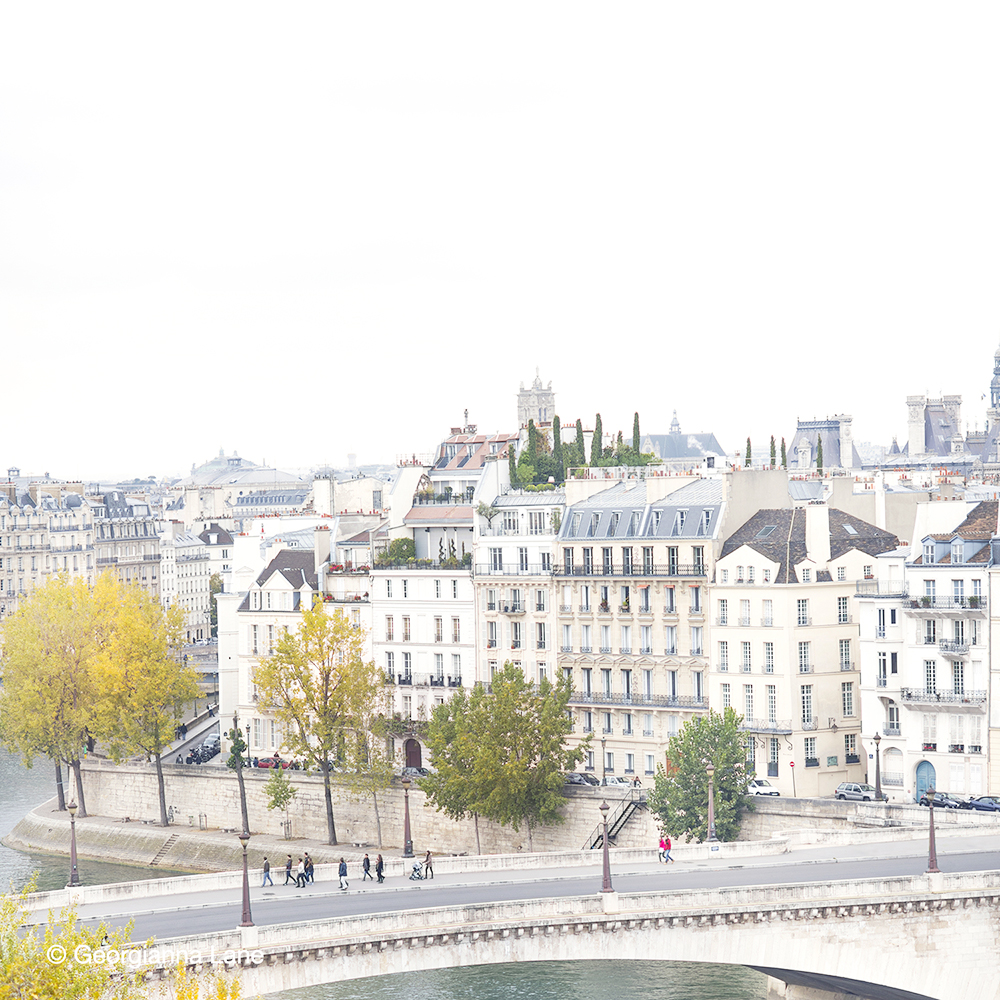 Overlooking Île Saint-Louis from the roof of the Arab Institute.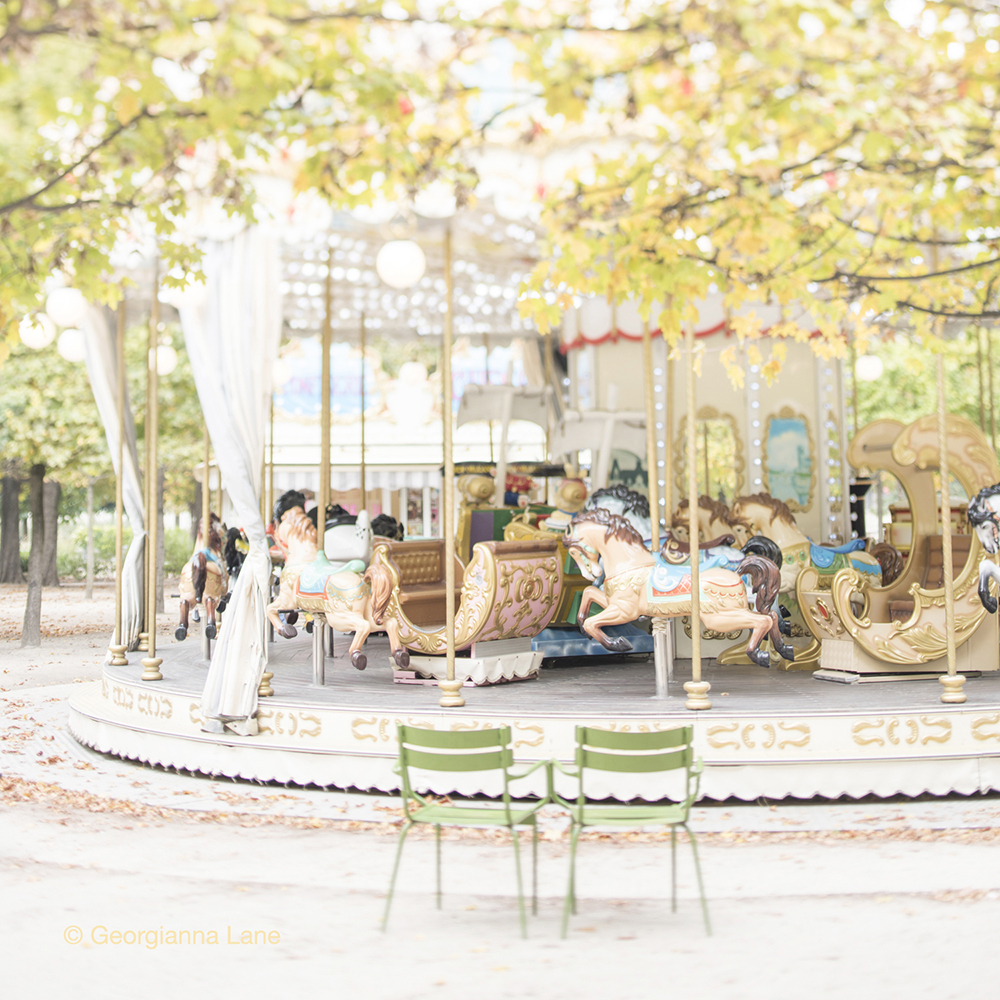 A favorite stop in autumn – the carousel in the Tuileries.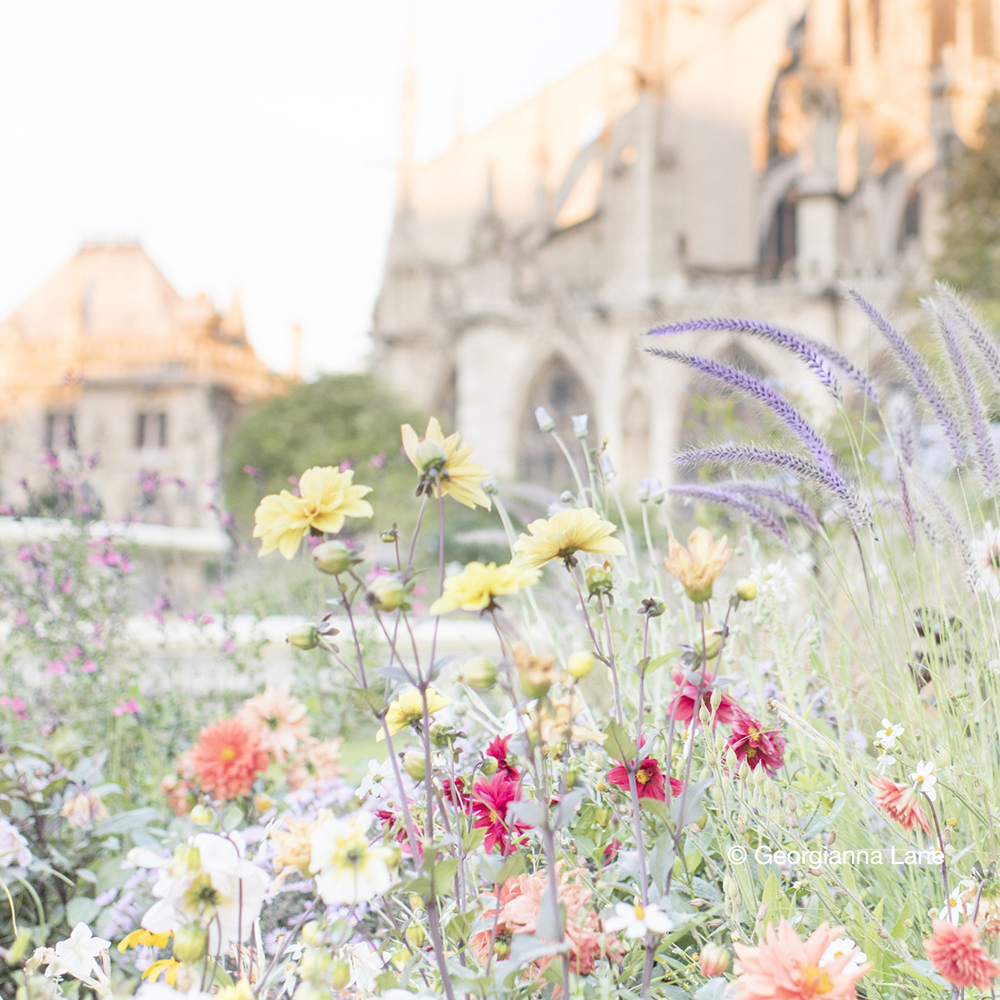 Colorful plantings in Square Jean XXIII.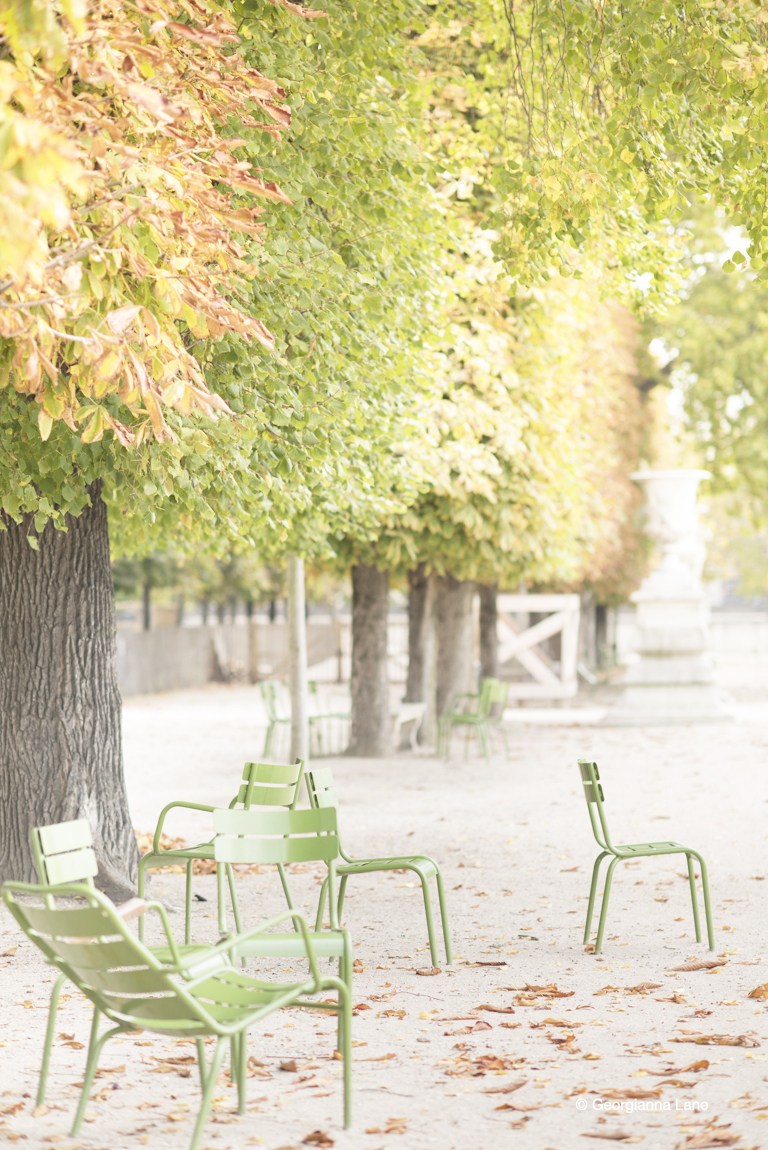 The empty chairs in the Tuileries are always so evocative – bearing the ghosts of endless conversations and memories of silent contemplation.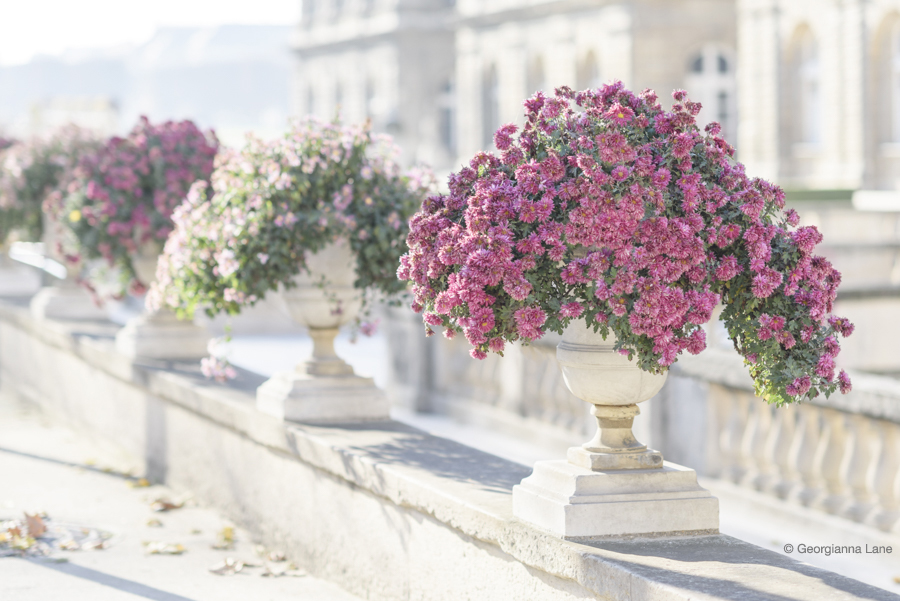 In November, the urns at Luxembourg are filled with colorful mums.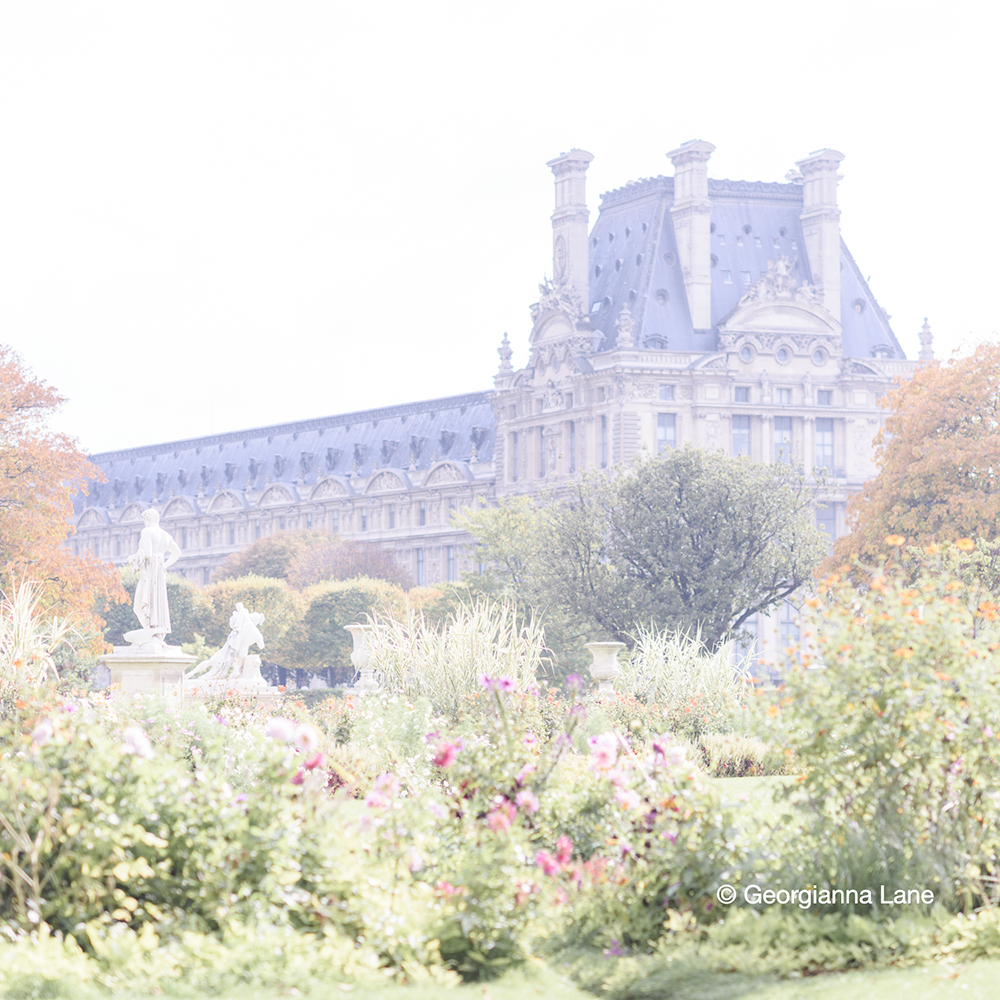 More colorful plantings in the Tuileries.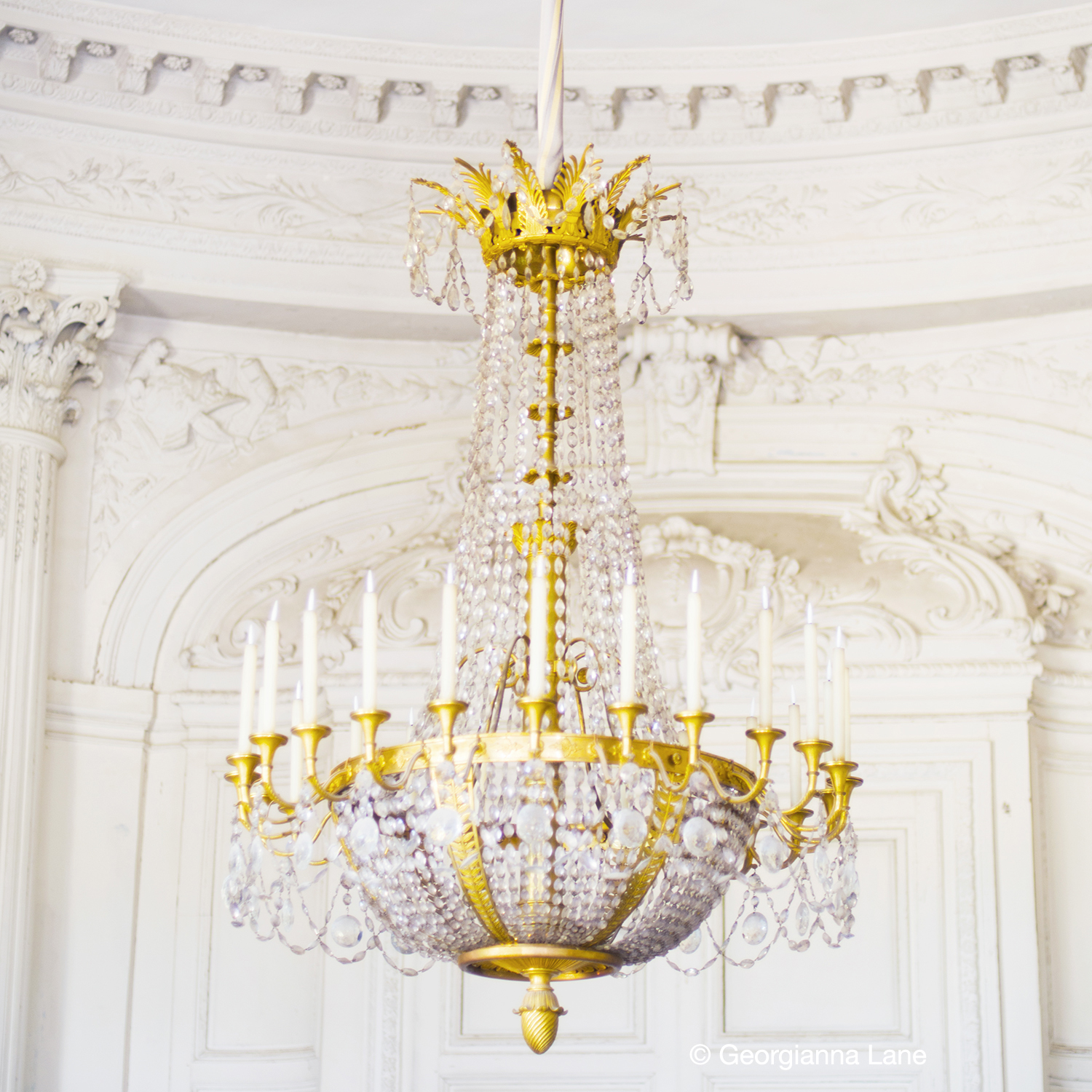 This golden chandelier at Versailles seems a perfect counterpoint to the natural gold of the leaves.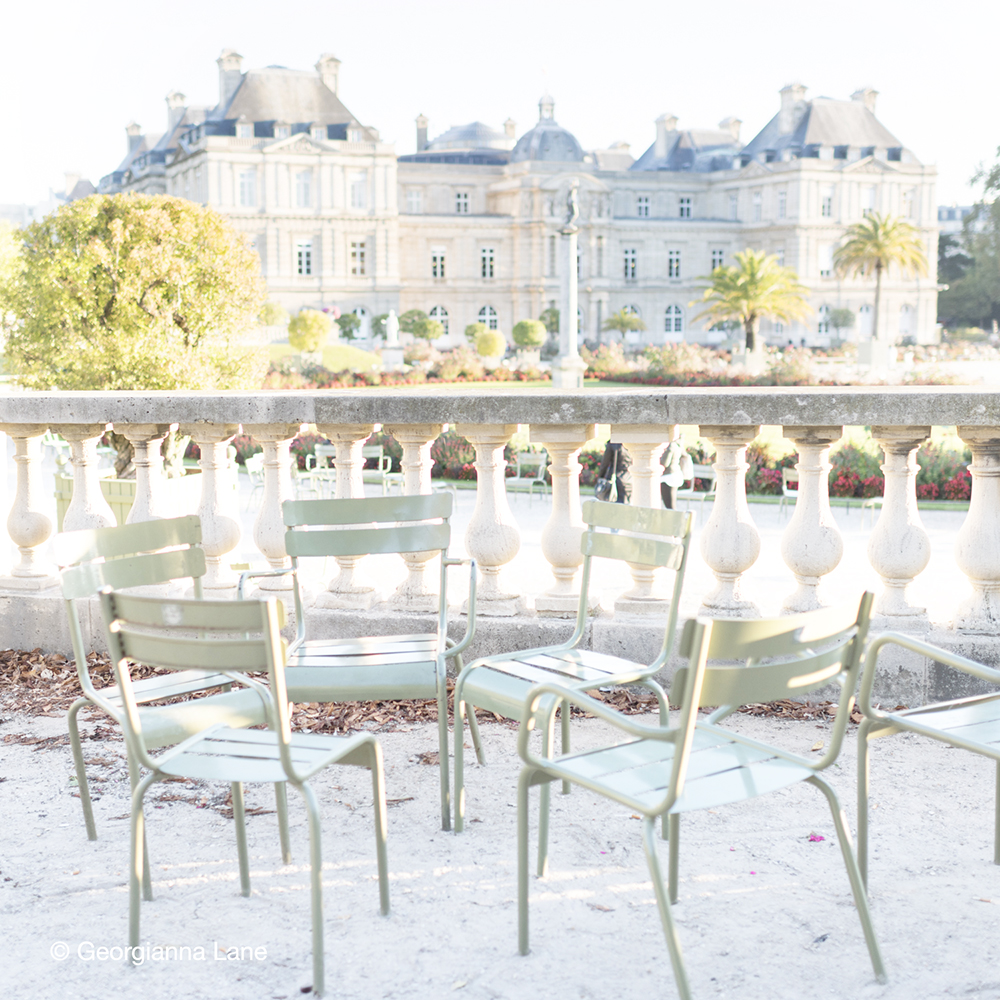 The chairs in Luxembourg have their own style and personality.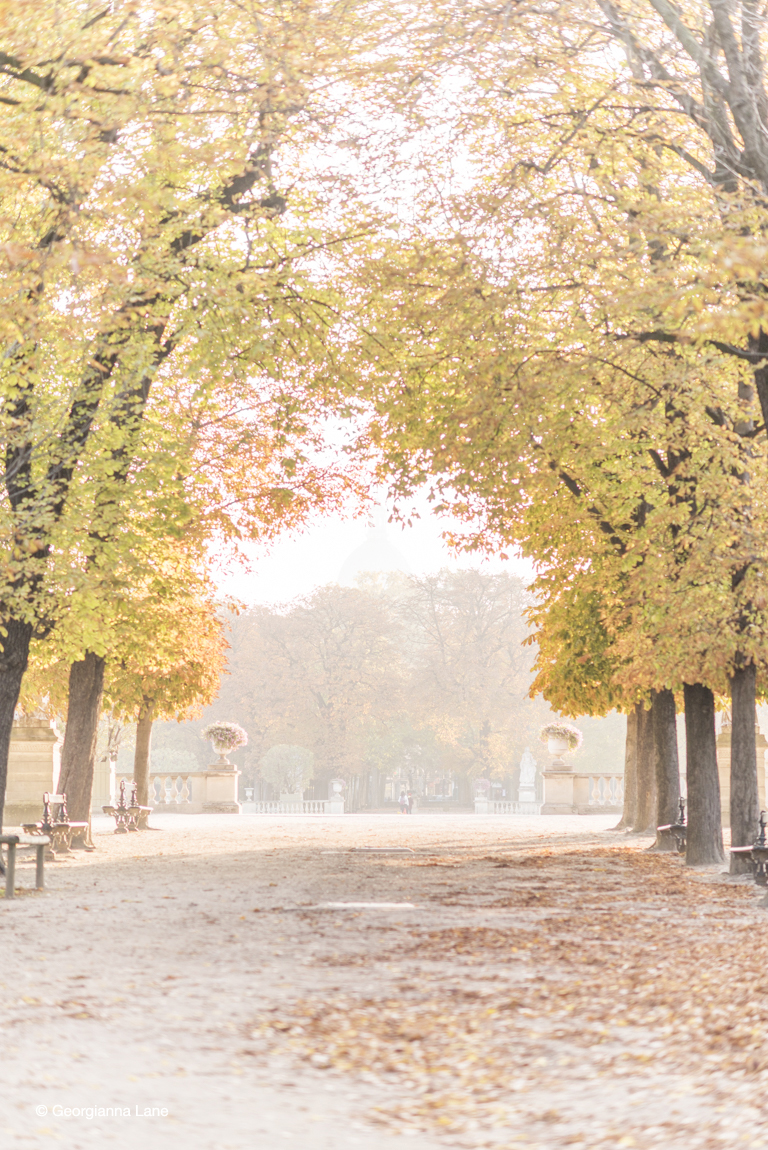 Looking over Luxembourg Gardens toward the Pantheon.
Another wonderful aspect of autumn in Paris is that the summer crowds have left and a palpable quiet descends. I hope this sets you daydreaming of this wonderful season in beautiful Paris.
À bientôt!
xo
G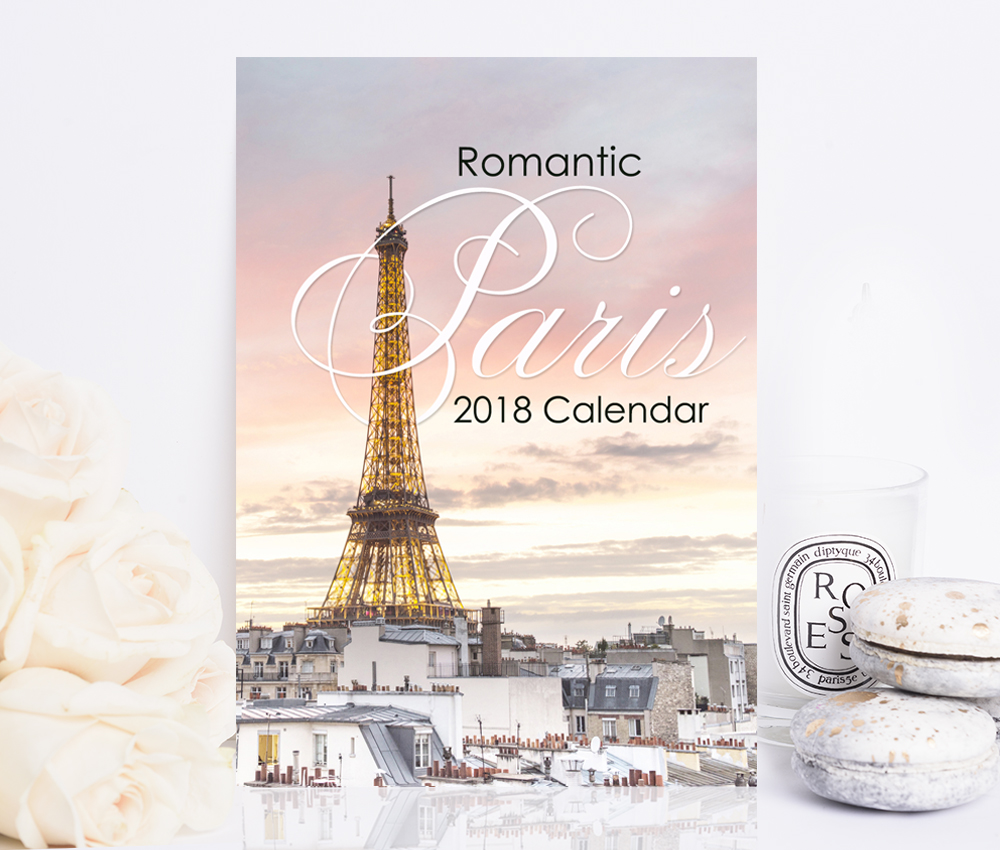 Hello, dear friends! I hope your autumn has been lovely so far. It's time for my annual calendar round up and I'm so excited to share more choices than in any previous year, including ten new calendars with my licensing partners! The new calendars in my shop are "Romantic Paris", seen here, and "French Country."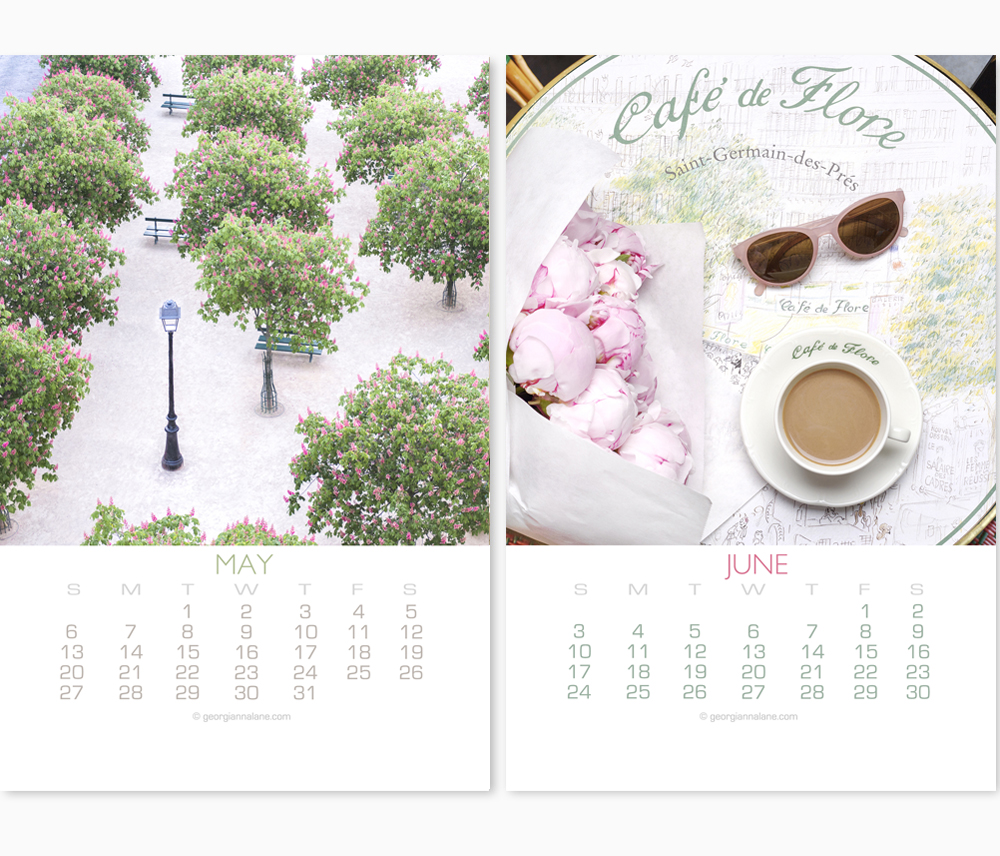 As always, these are loose leaf, photographic desk calendars available in two sizes which come already gift wrapped in a beautiful, re-usable folding envelope of heavy-weight silver metallic paper.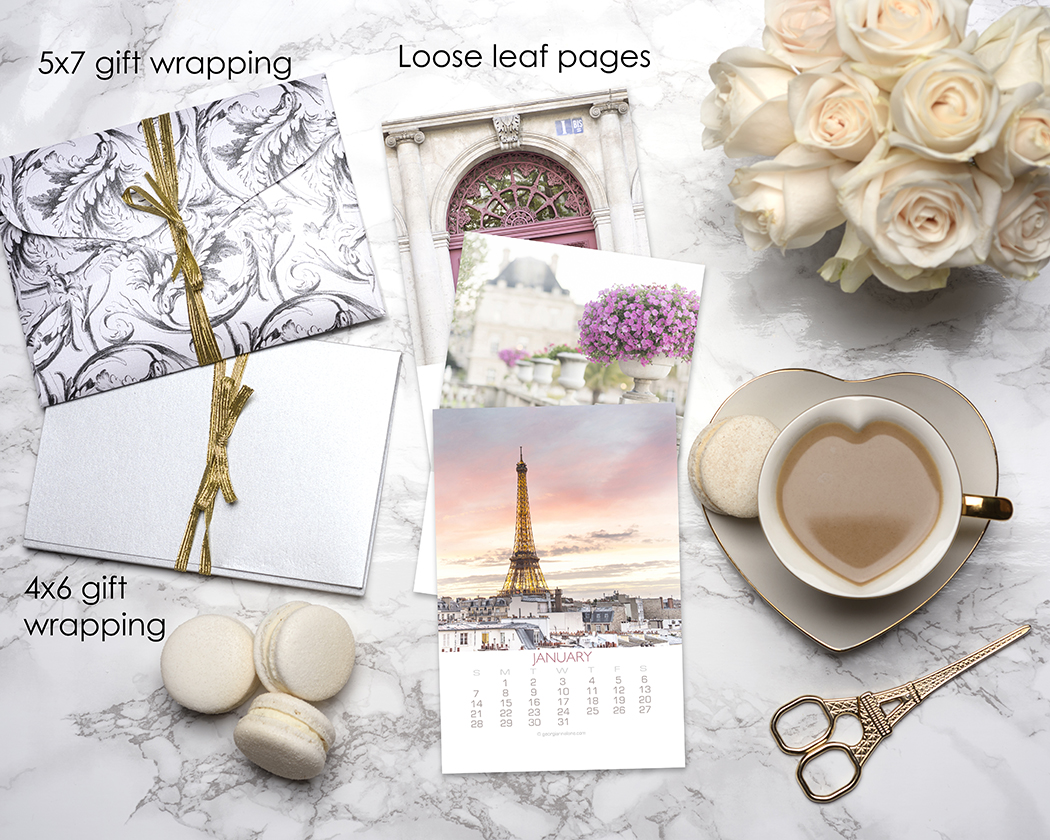 Below are all the images in the "Romantic Paris" calendar, available here.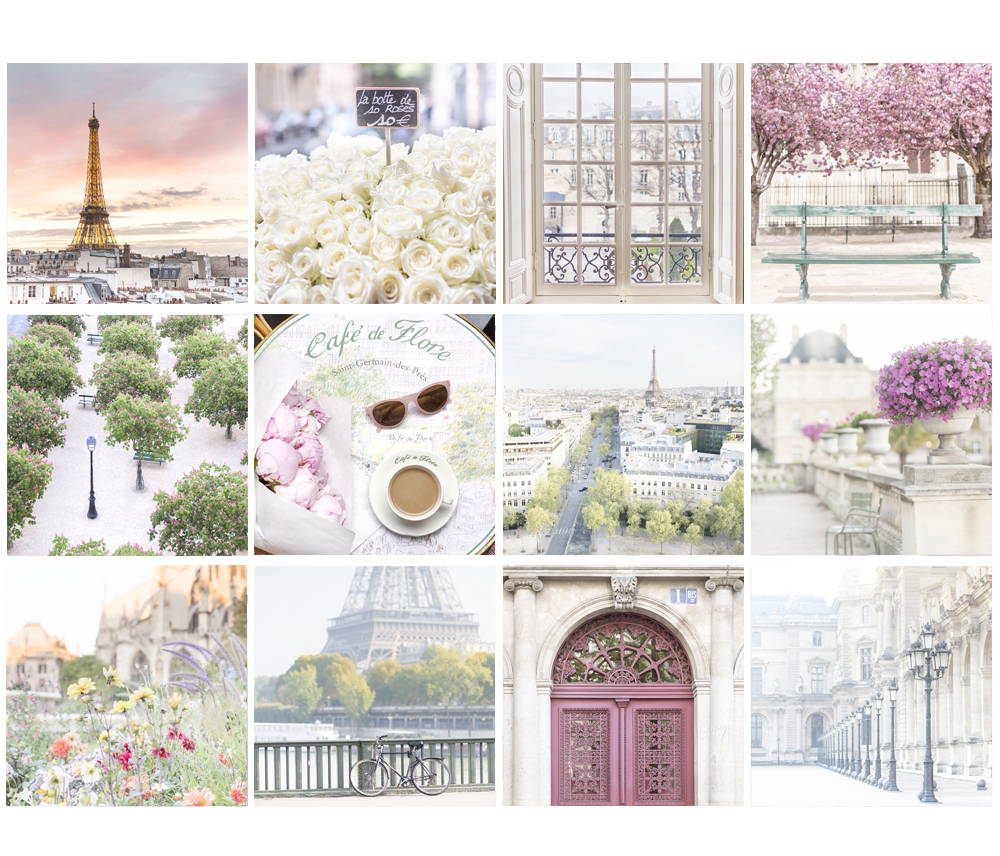 One of my favorite things about these calendars is that, at the end of the year, you have 12 fine art prints to create a curated gallery wall.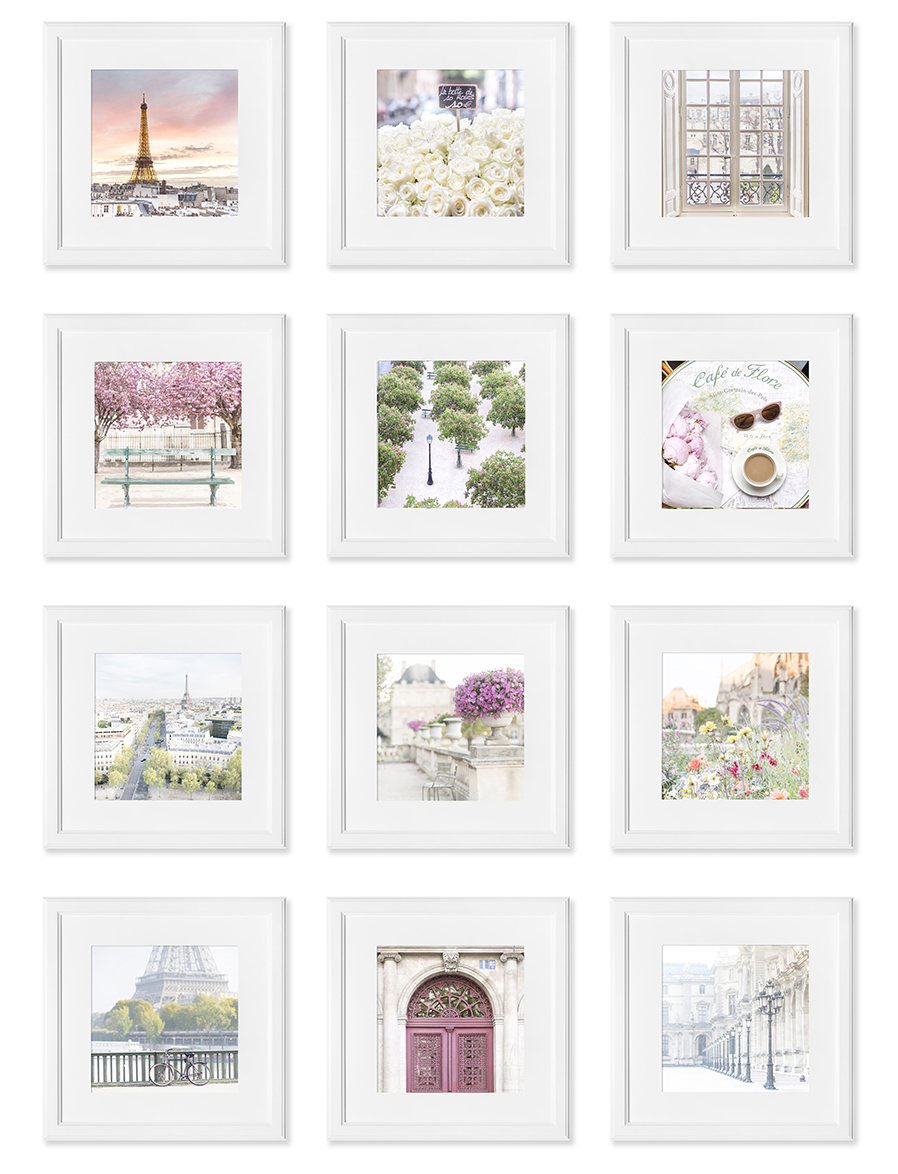 Here's the "French Country" calendar, documenting destinations found on our many road trips throughout the French countryside. It's available here.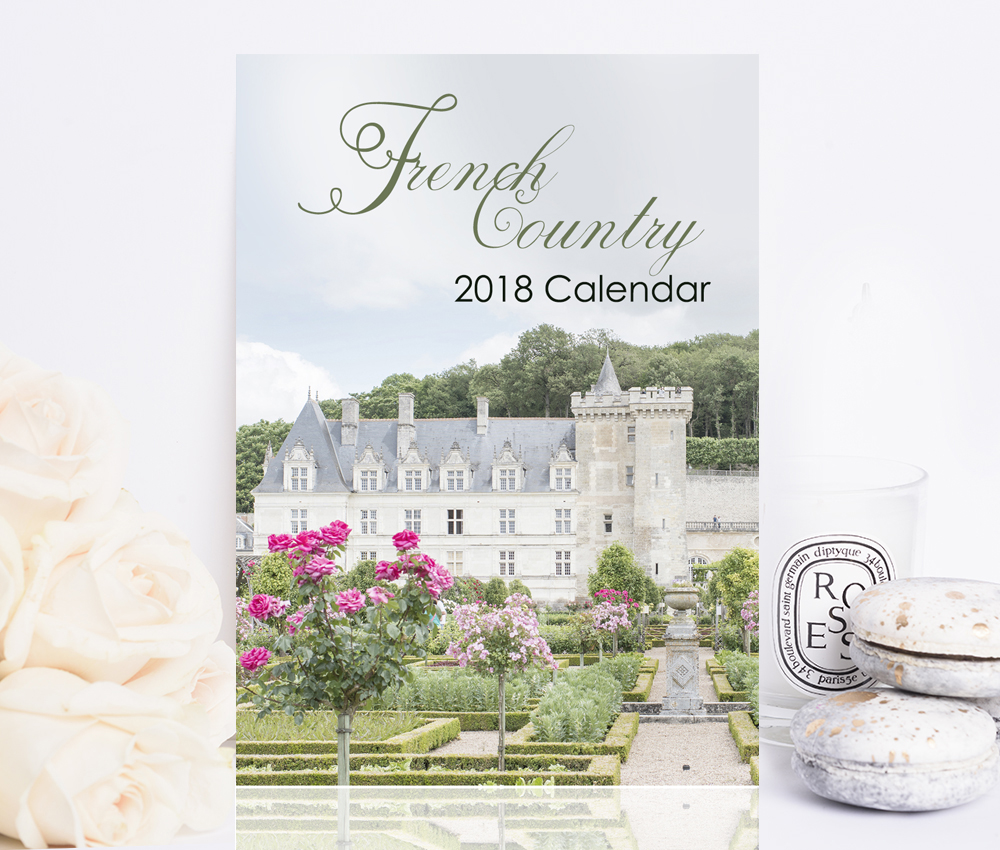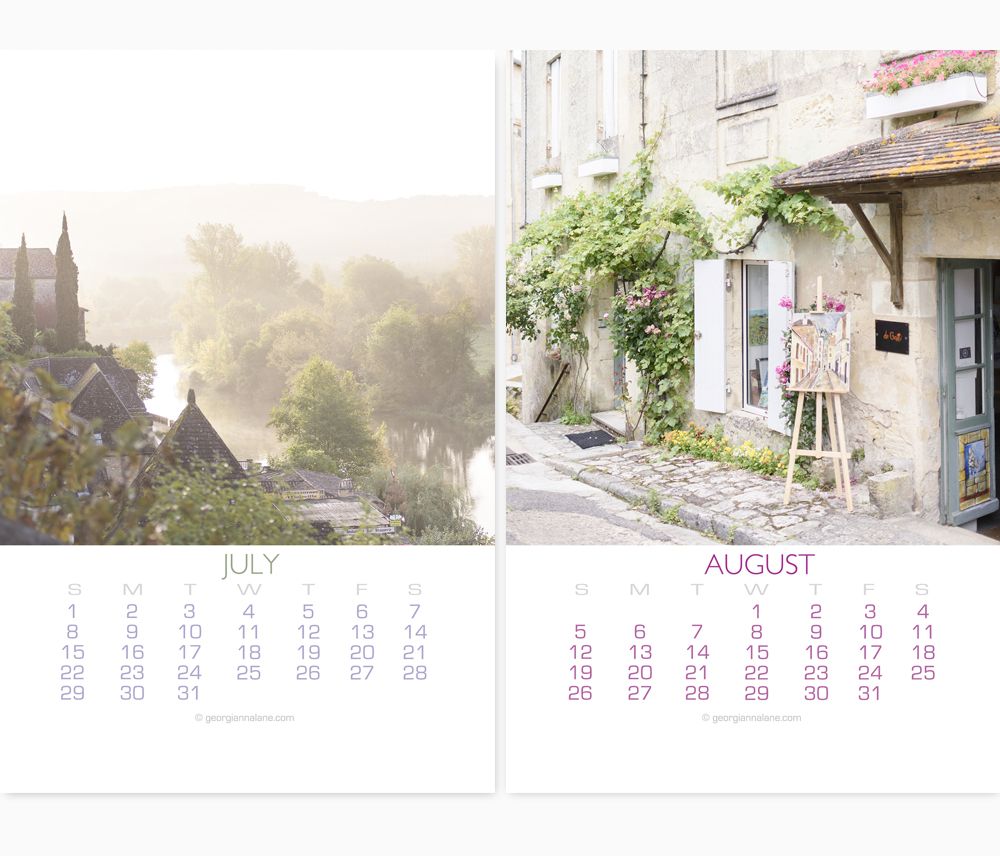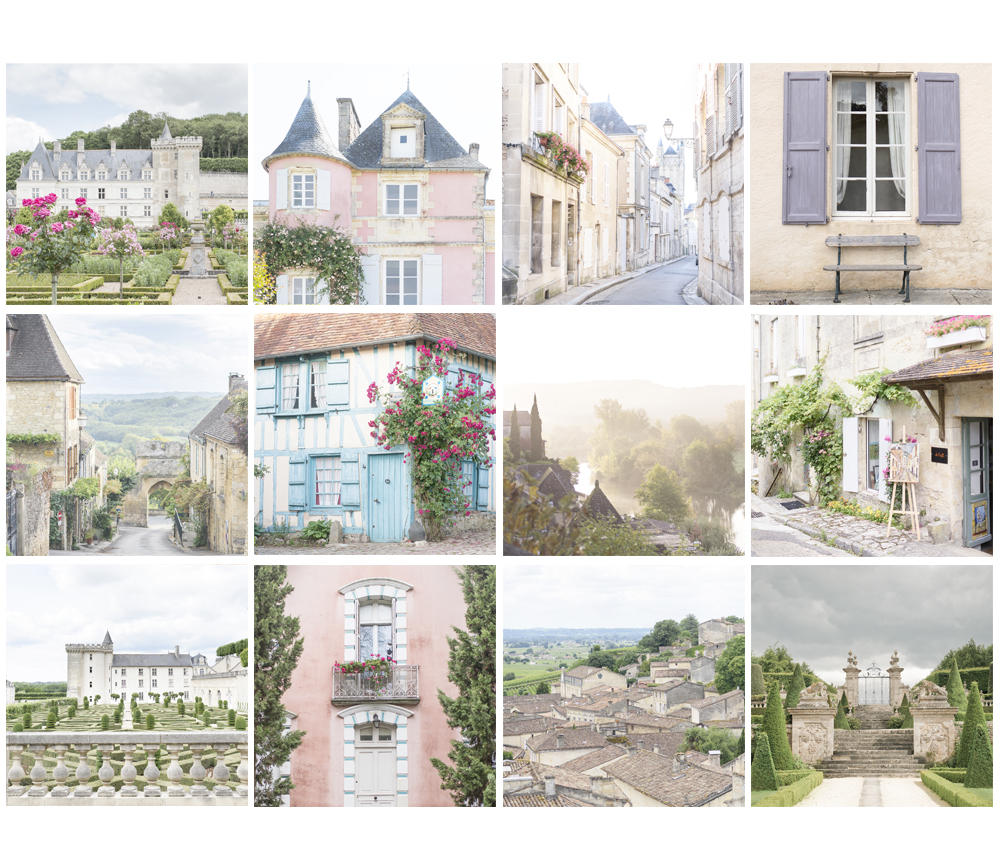 And from my partners Brush Dance, three new 2018 calendars: "Hello Love", which is Paris-themed, "Roses", featuring a collection of my many rose images, and "Floral Serenity", a new title that I created with the team, designed to bring peaceful moments to your day throughout the year. (Click the image to see the full calendar.) These calendars are available directly from Brush Dance, Amazon, Calendars.com, Papyrus or wherever fine calendars are sold. Brush Dance offers many beautiful products for mindful, serene living.
My line of stationery products with Graphique de France continues to expand. This year, we're releasing five new 2018 wall calendars including "A Parisian Life", "London Town", "Fleurs", "Patisserie" and "Garden Bouquets",  and two mini desk calendars, "Garden Bouquets" and "A Parisian Life".  (Click the image to see the full calendar.) They're available directly from Graphique, from Amazon, Papyrus, Calendars.com and wherever find calendars are sold.
I spend many, many weeks of each year working on the images for these calendars, envisioning ways to bring beauty and wonder to your homes and workplaces. I hope these will accomplish that!
I've so much more to update you on but will leave you with these for now and see you again very shortly.
À bientôt!
love,
G
p. s. more to come on this but I've just put all my holiday notecards on sale, well in time for sending out this year! x