Rose Gold Autumn in Paris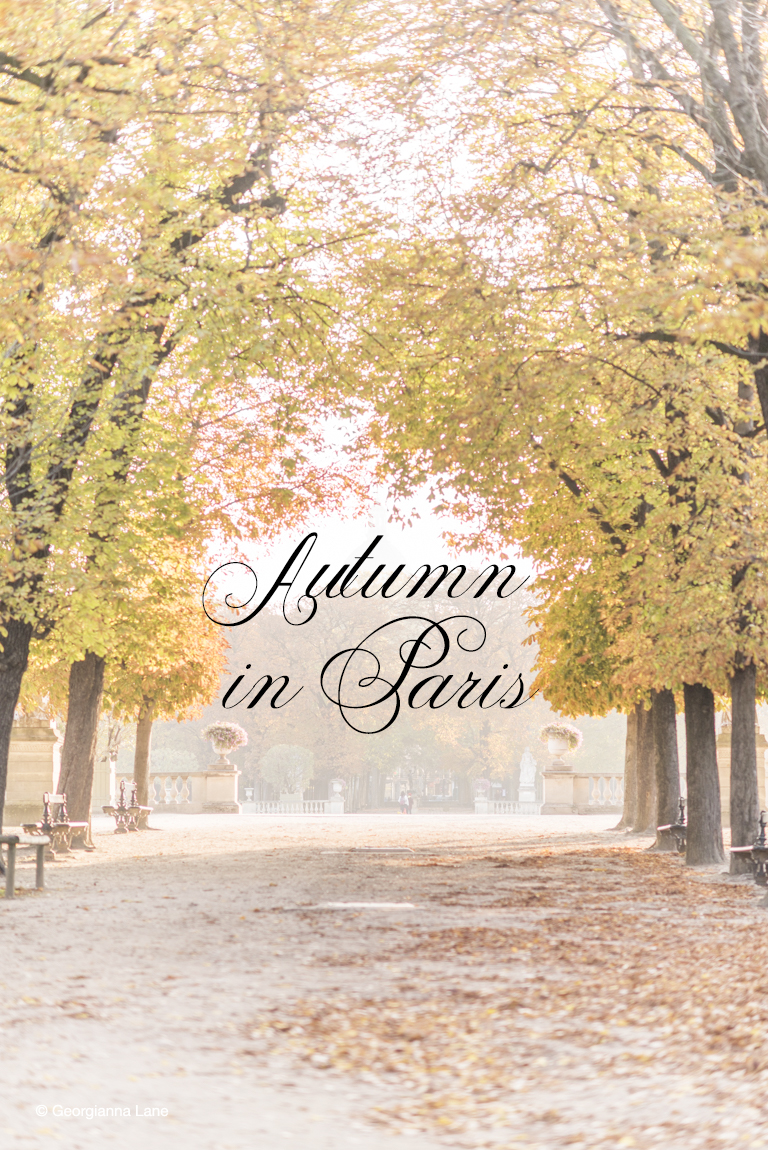 Although I adore Paris in spring, autumn brings its own enchantment in shades of copper, rose gold and pale green. I thought you'd enjoy seeing the splendors of the season through the parks and gardens of the city.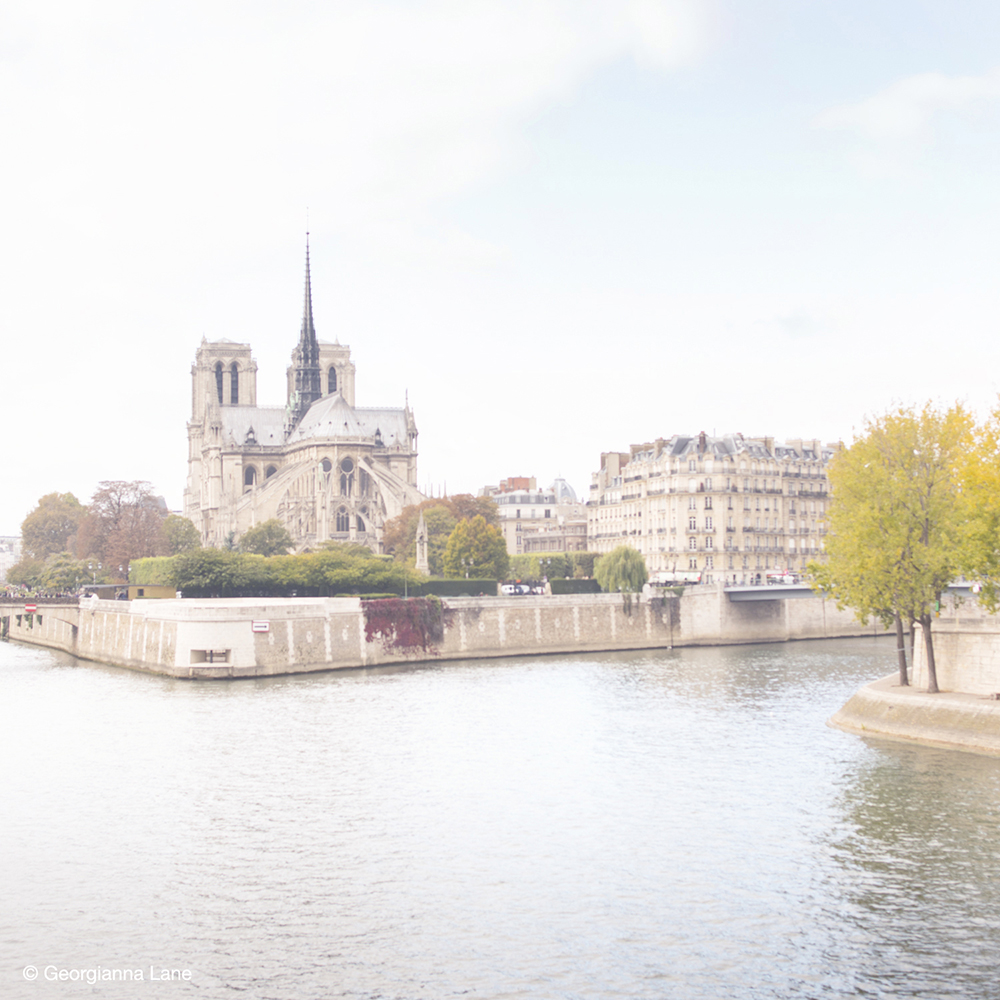 Notre Dame floats above the many-hued trees of the Square Jean XIII. I love that patch of red Virginia creeper that covers part of the wall at the end of Île de la Cité, and that little burst of chartreuse from the tree at the opposing end of Île Saint-Louis.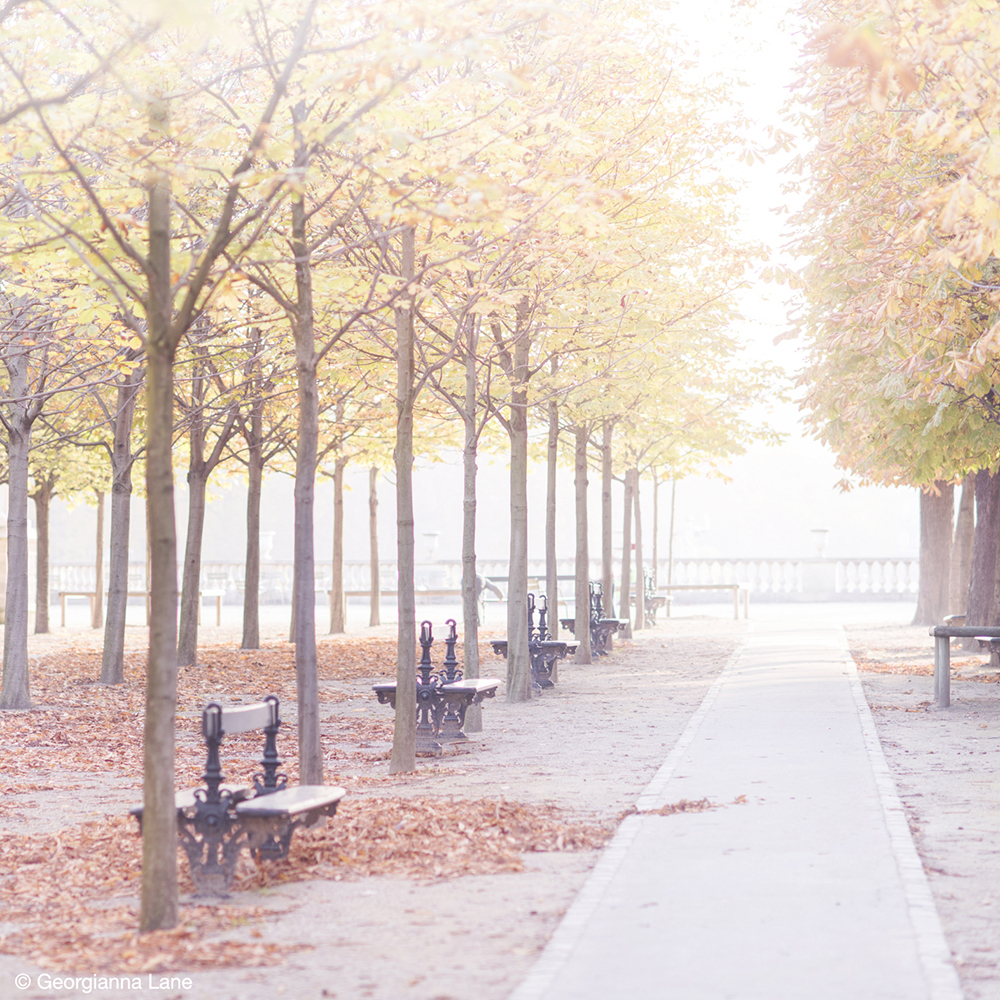 Dawn at Luxembourg Gardens fills the trees with a luminous atmosphere.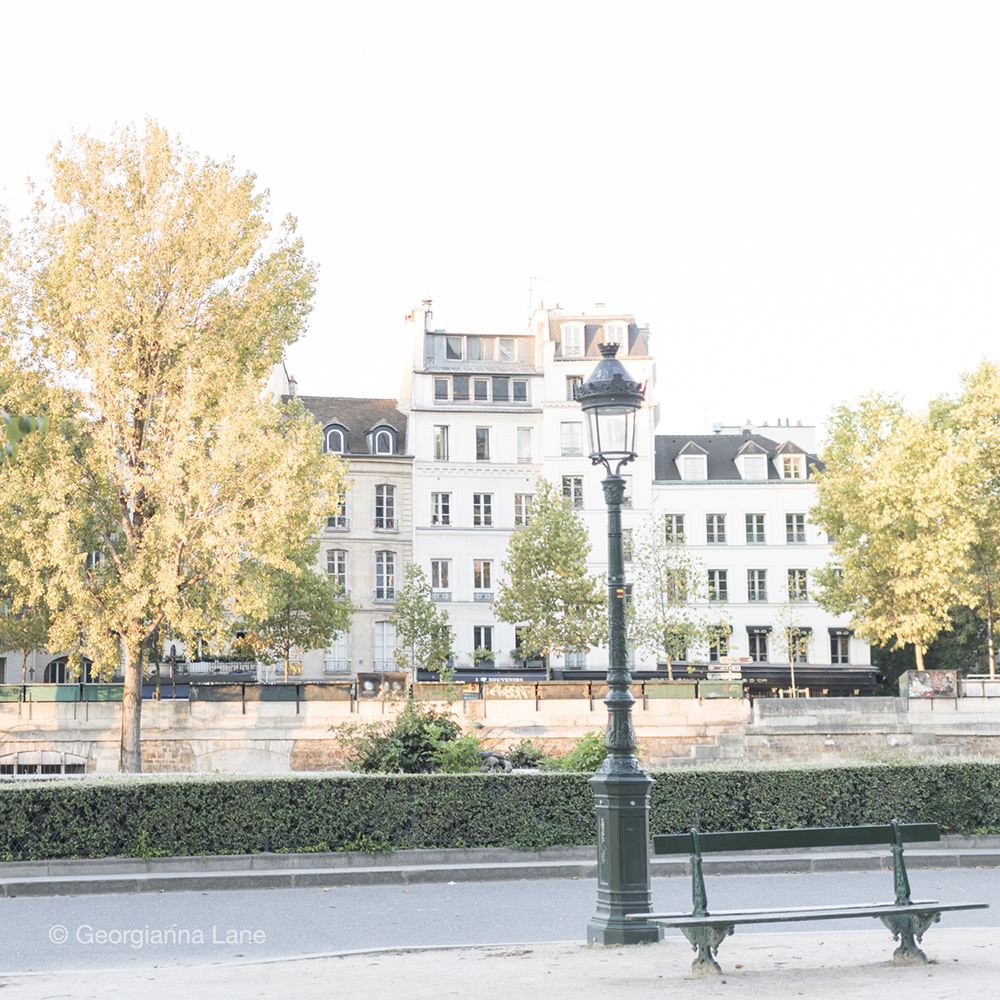 Looking at the Left Bank from Île de la Cité.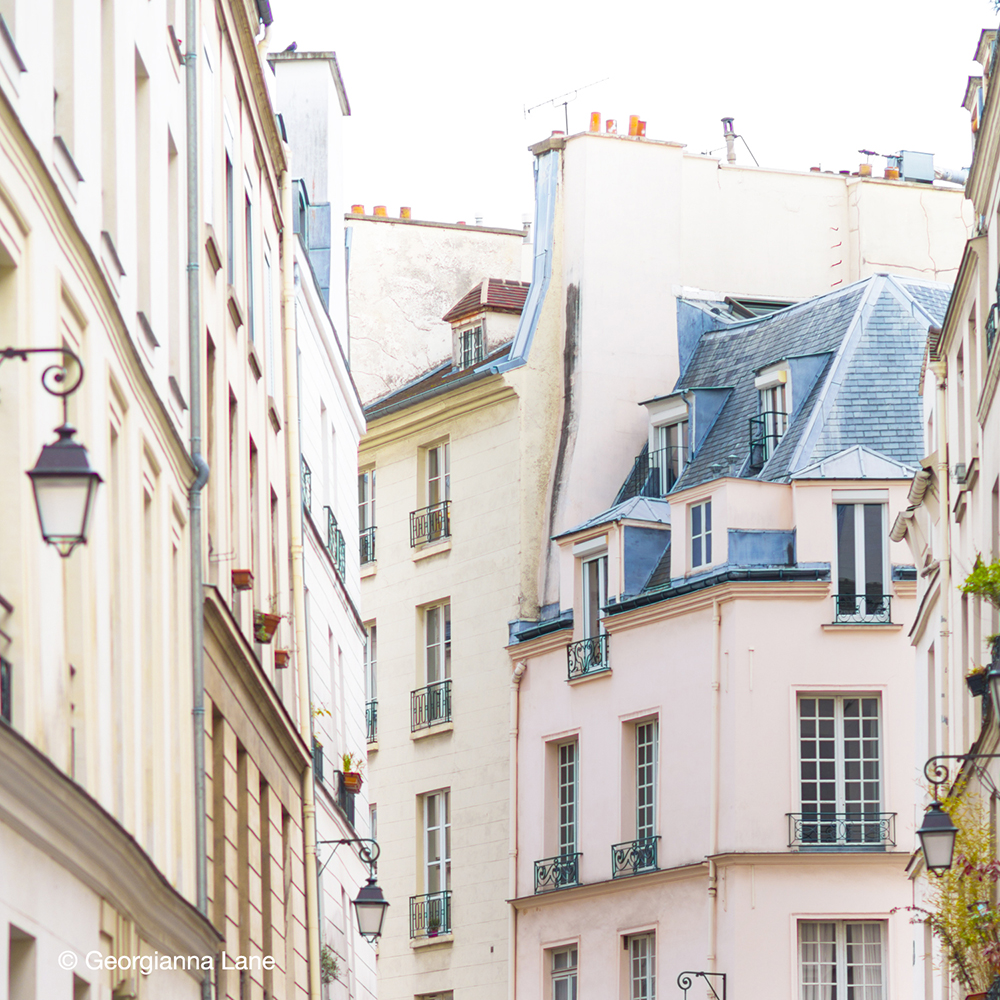 Rose and soft gold buildings in the 3rd arrondissement.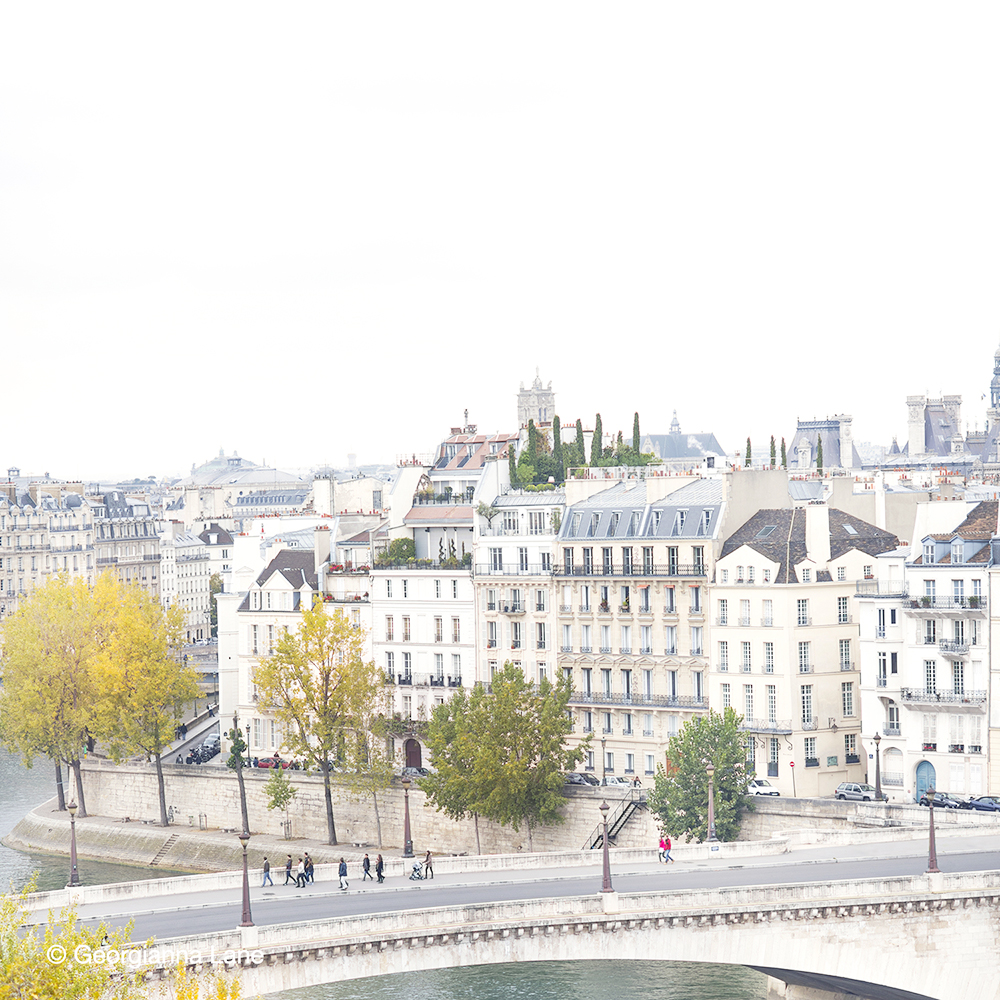 Overlooking Île Saint-Louis from the roof of the Arab Institute.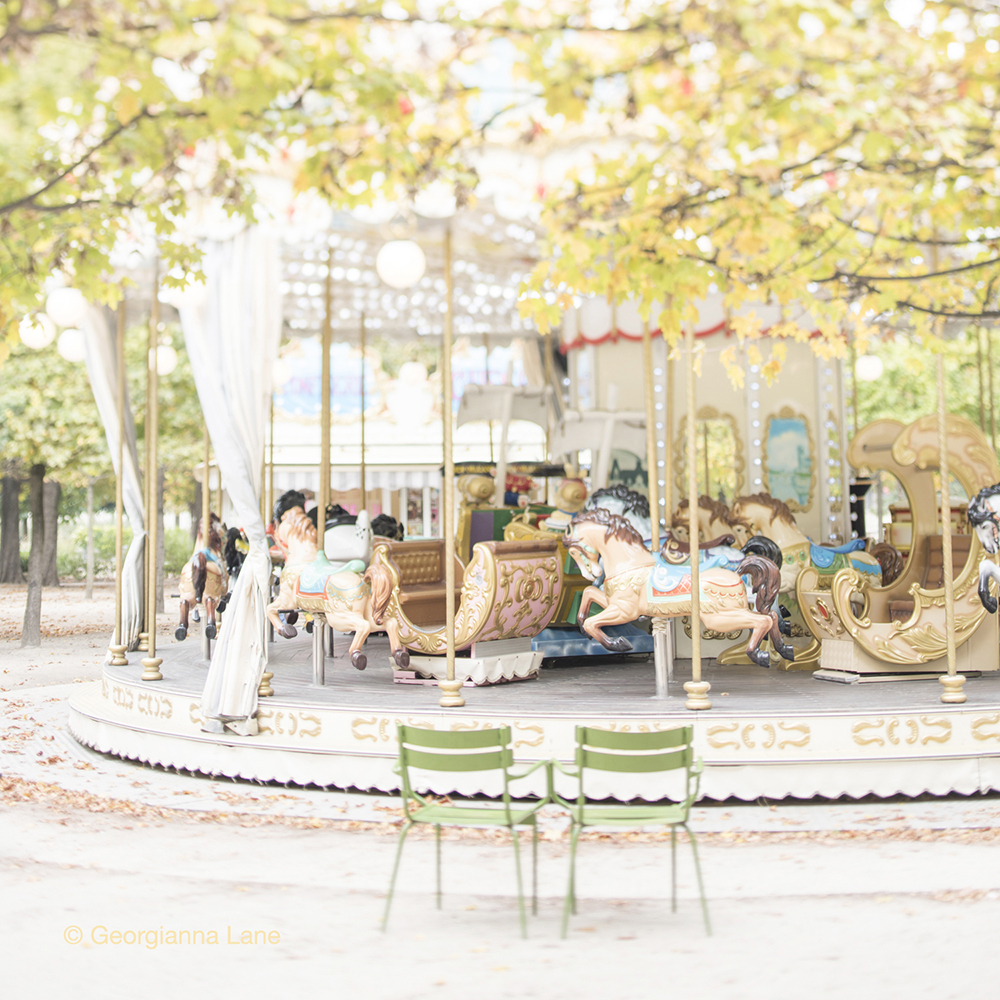 A favorite stop in autumn – the carousel in the Tuileries.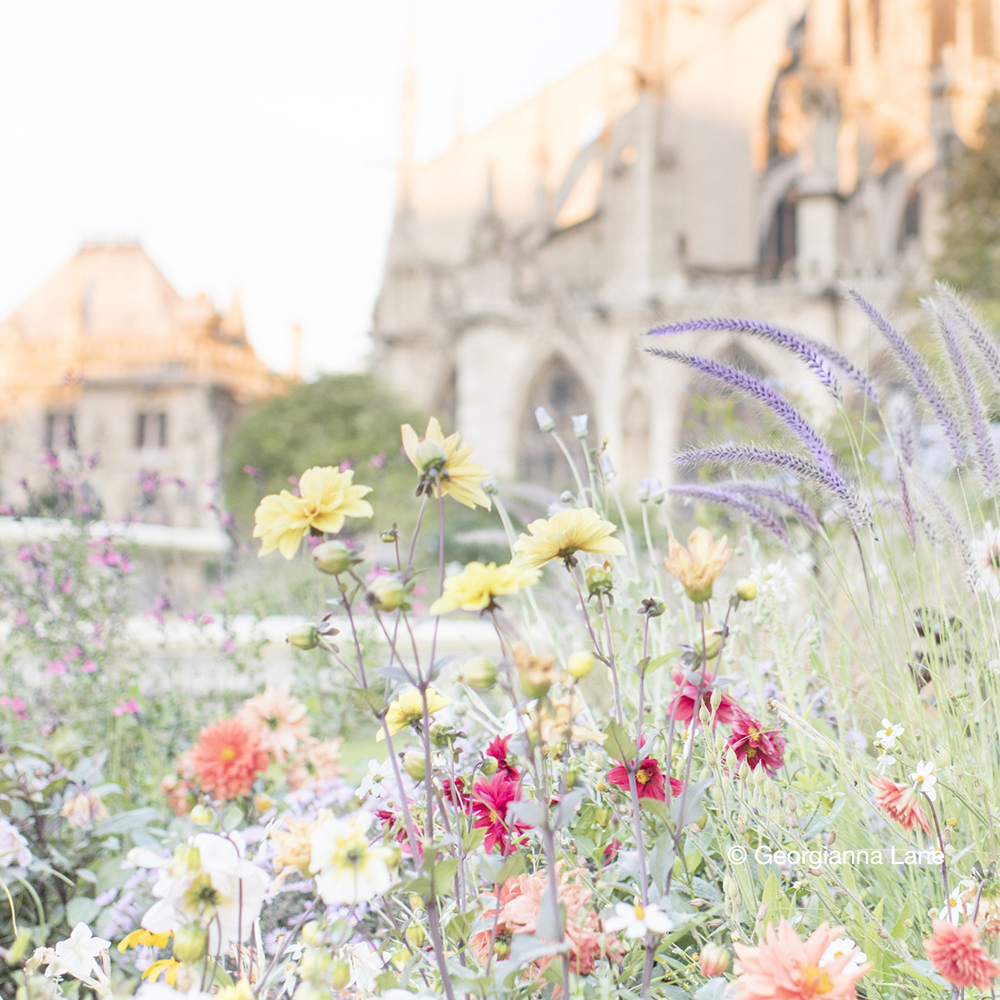 Colorful plantings in Square Jean XXIII.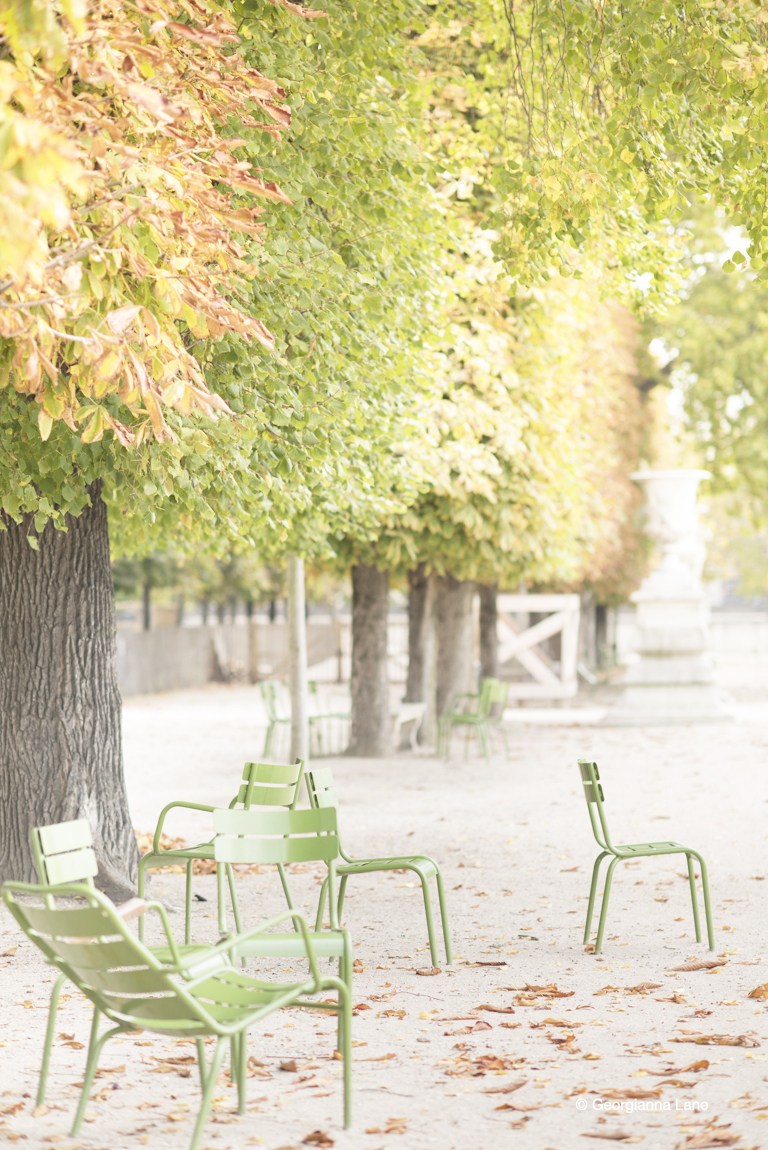 The empty chairs in the Tuileries are always so evocative – bearing the ghosts of endless conversations and memories of silent contemplation.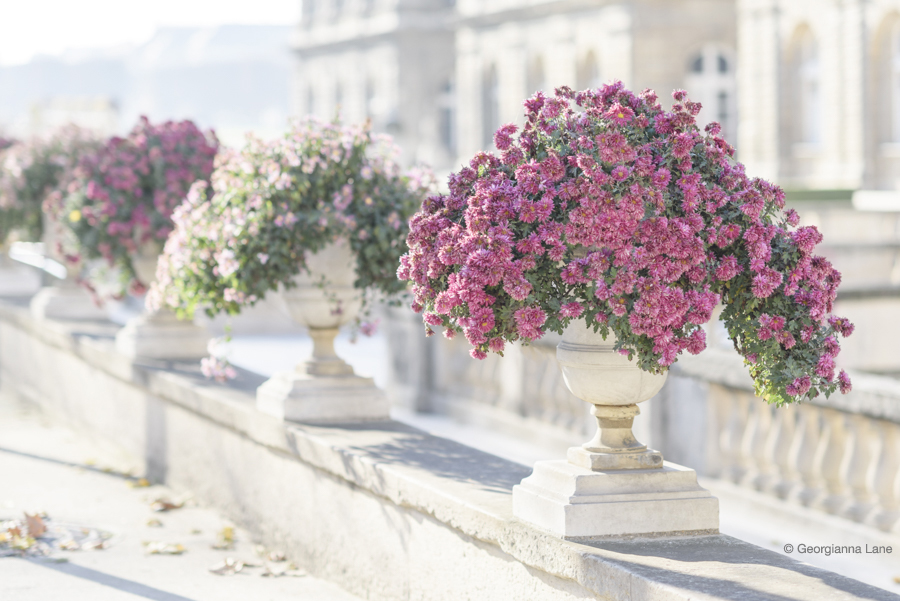 In November, the urns at Luxembourg are filled with colorful mums.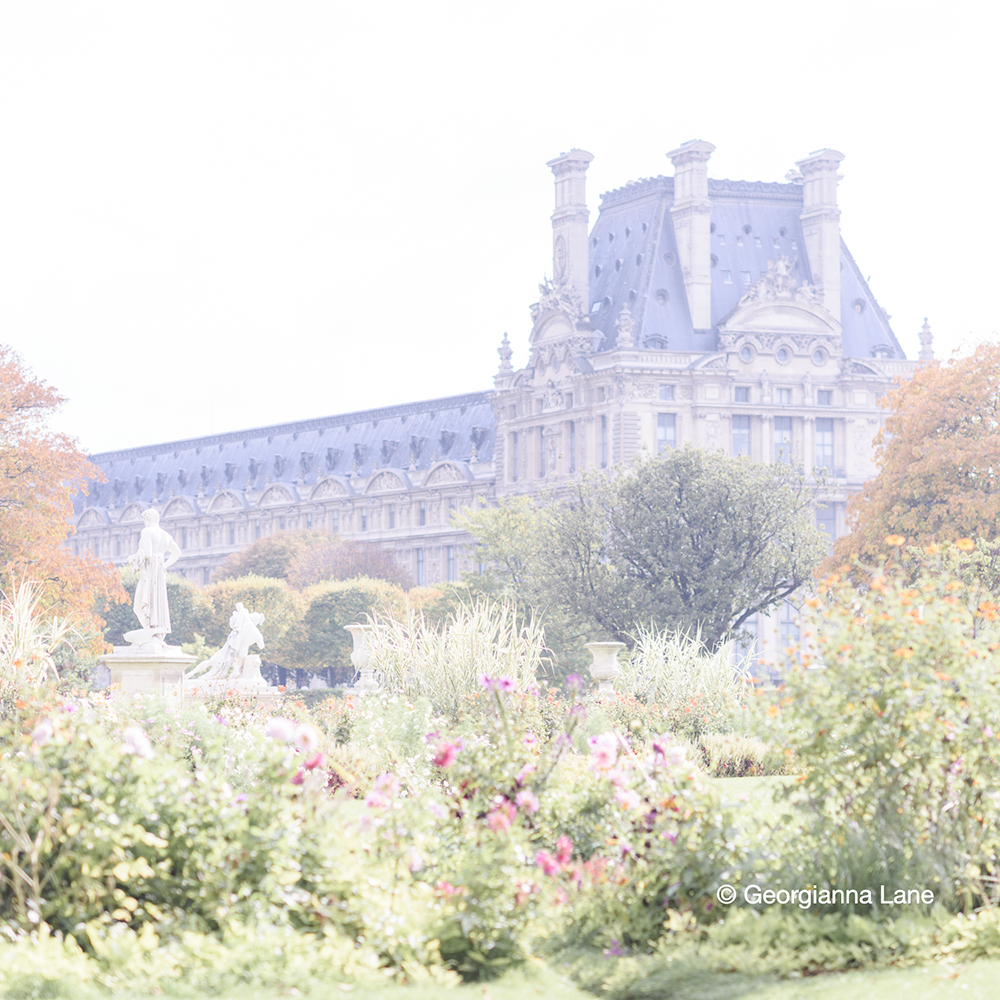 More colorful plantings in the Tuileries.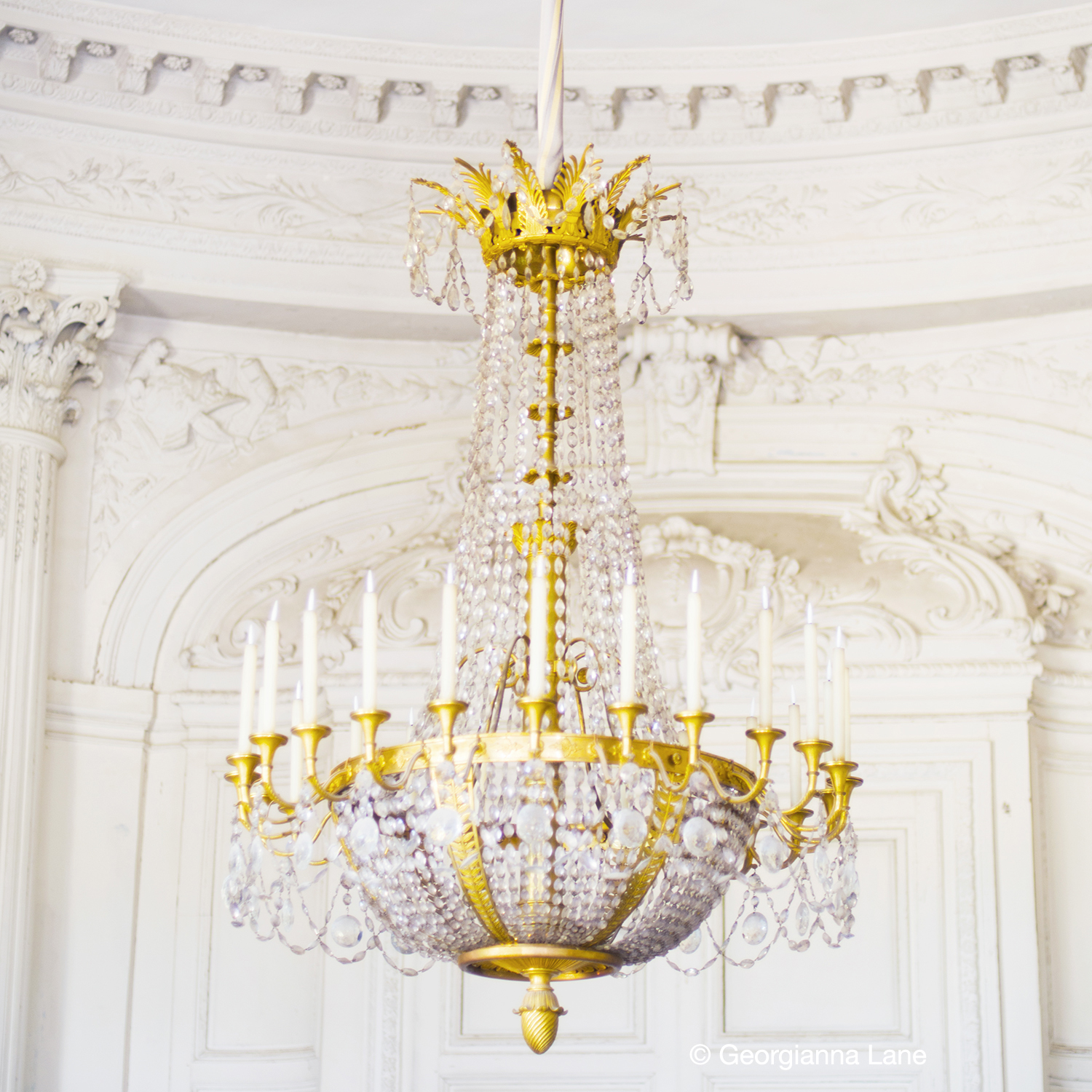 This golden chandelier at Versailles seems a perfect counterpoint to the natural gold of the leaves.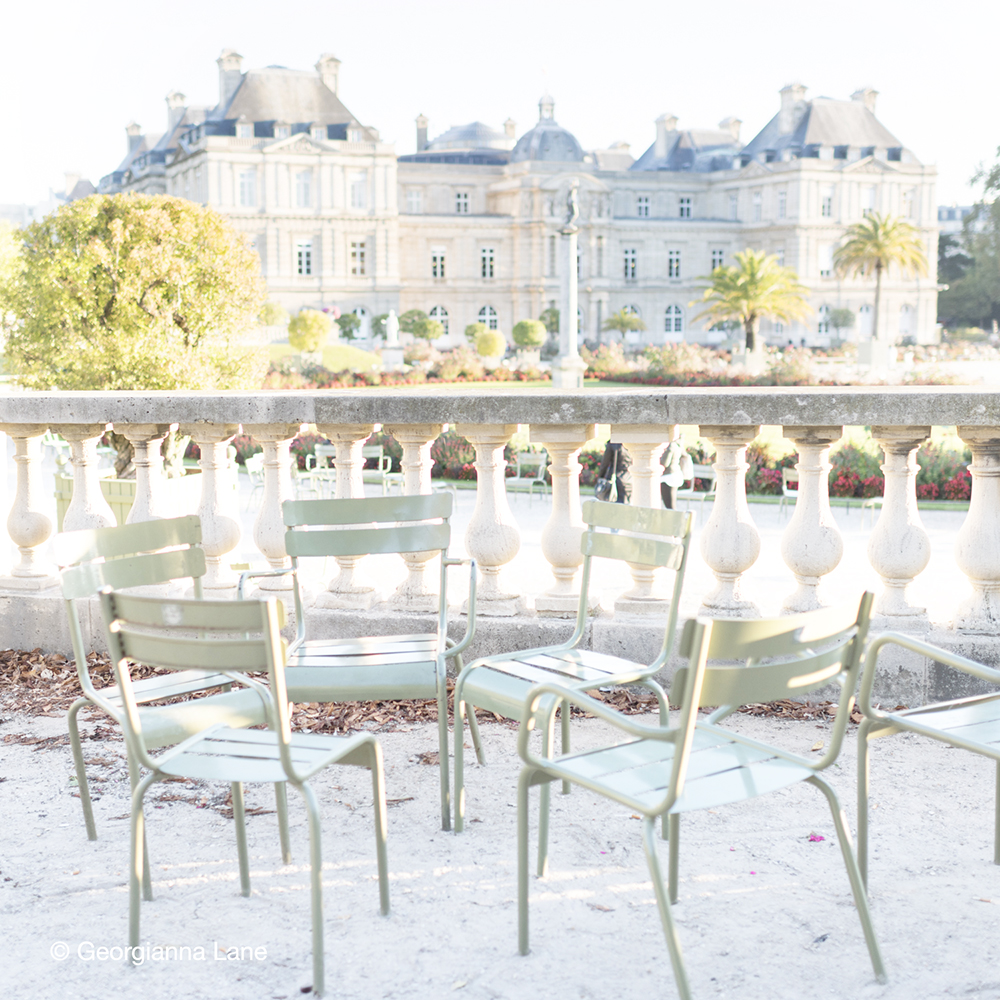 The chairs in Luxembourg have their own style and personality.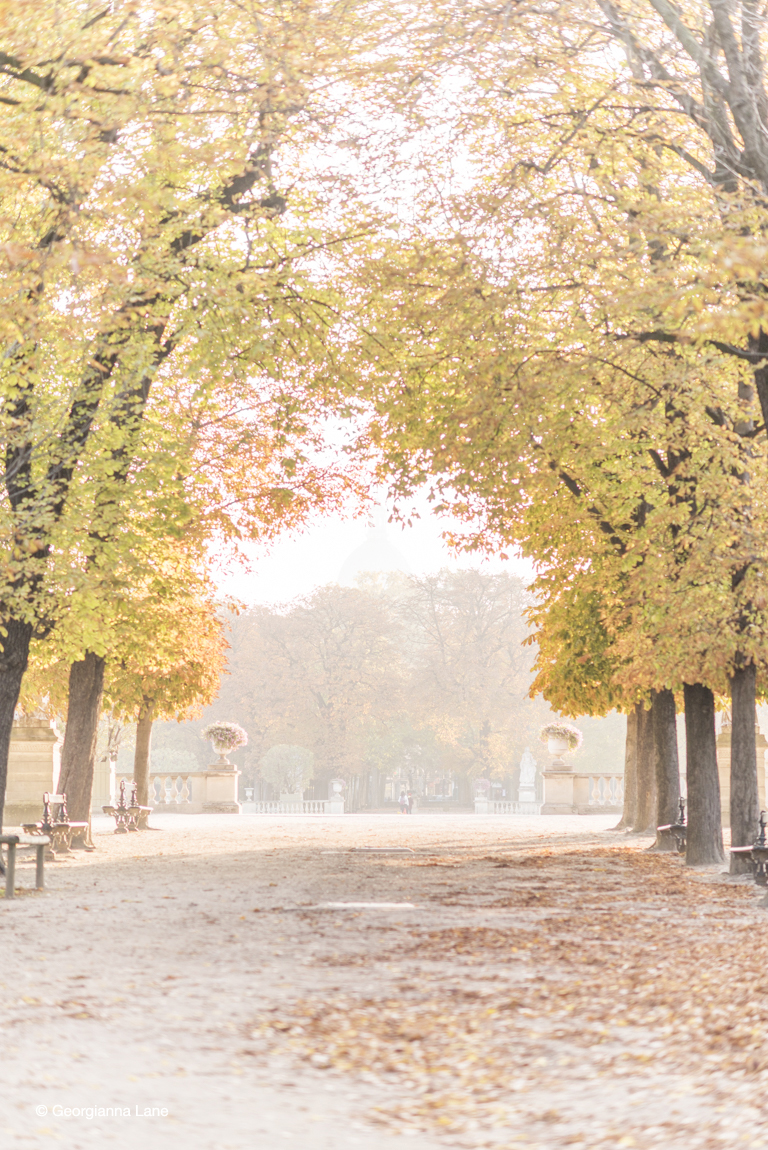 Looking over Luxembourg Gardens toward the Pantheon.
Another wonderful aspect of autumn in Paris is that the summer crowds have left and a palpable quiet descends. I hope this sets you daydreaming of this wonderful season in beautiful Paris.
À bientôt!
xo
G