Hello, friends! At the end of May, as part of my extensive travels this spring, I spent an entire day at Versailles – without actually setting foot inside the main Chateau at all. Rather, my time was occupied in wandering the vast grounds and gardens, a treat I'd not experienced on my previous visit. Arriving when the gardens opened at 8:00 am, I ducked into the side entrance and luxuriously had the Orangerie and adjacent areas to myself for some time before the masses of visitors descended upon the property.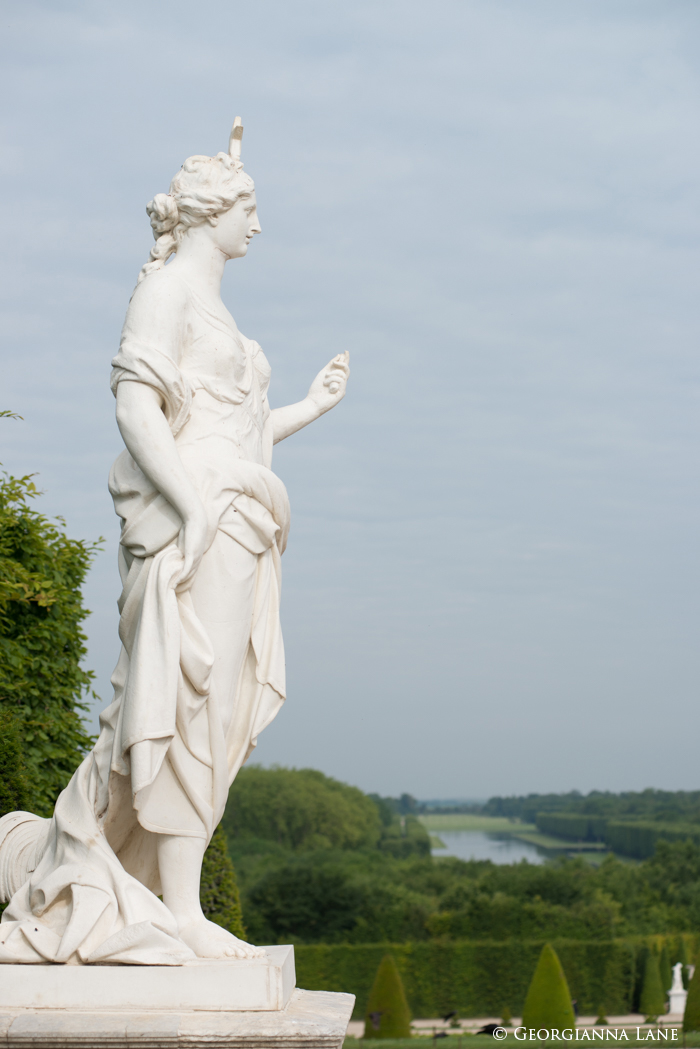 Although I am an English garden girl at heart, I adore French gardens for their symmetry, exquisite attention to detail and the stimulating juxtaposition of planned formality with lush exuberance. The designs and their orderliness are very calming in their predictability but still delight with unexpected vistas that fit harmoniously into the whole. To me, they seem a fitting metaphor for living – establishing an organized framework that supports the random, beautiful experiences, creativity and possibilities within one's lifetime.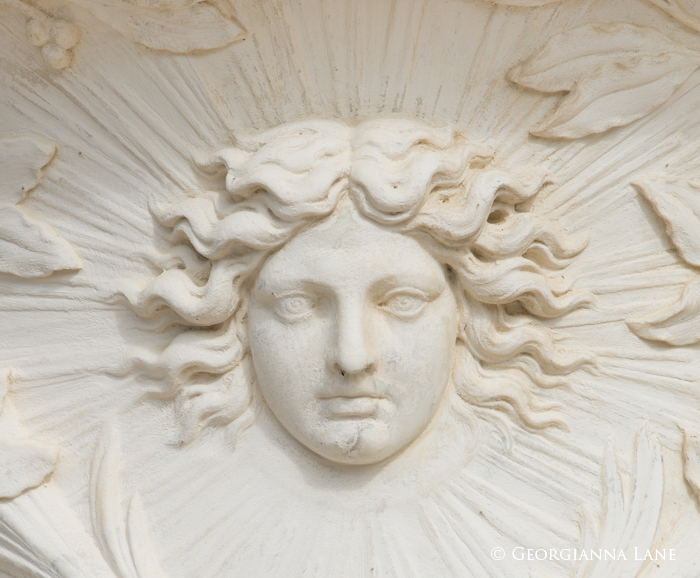 Beautiful details abound through the huge gardens.
The sheer size of the park enables one to experience reflective, private moments, even at the height of the season.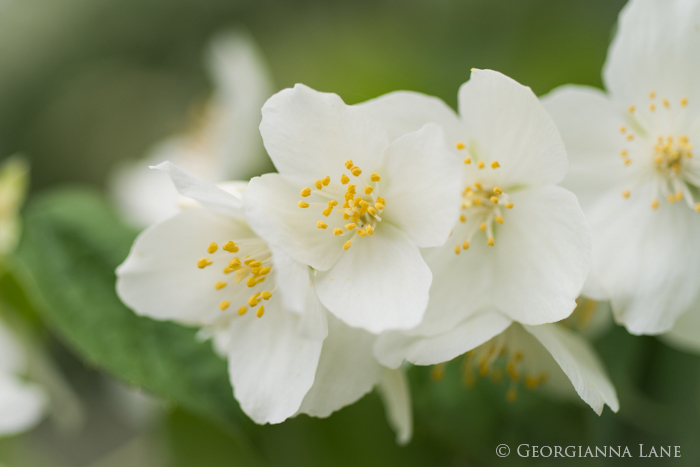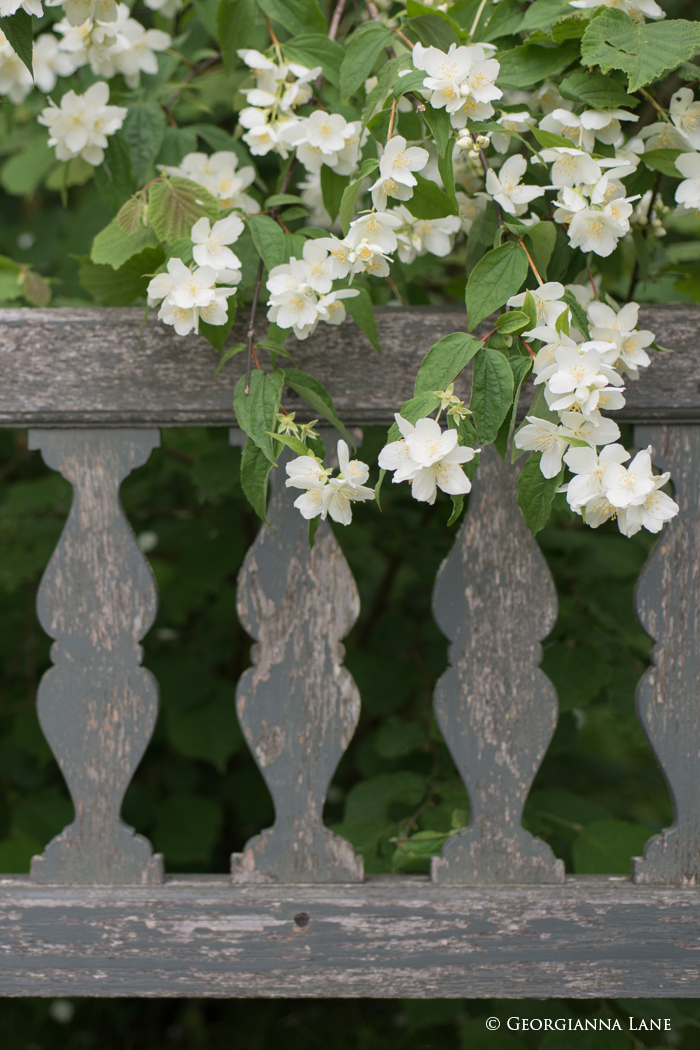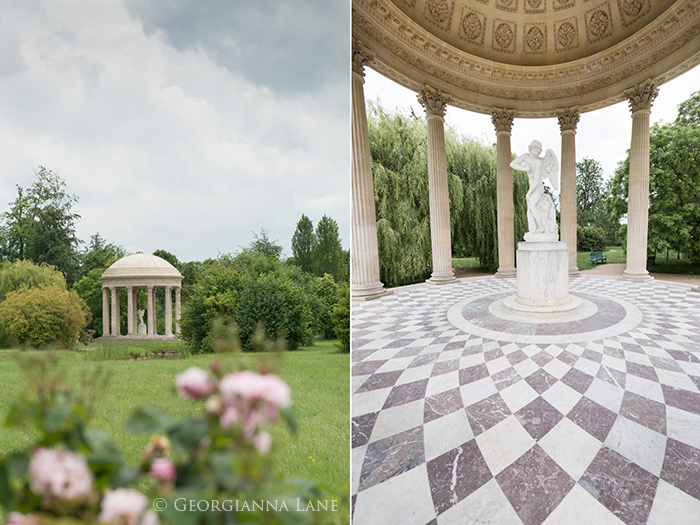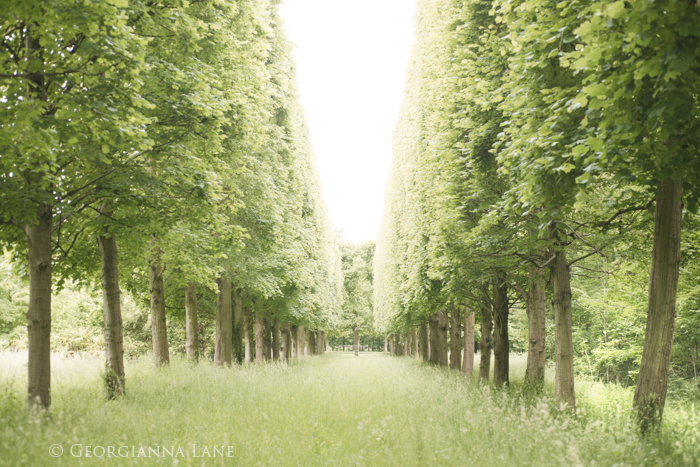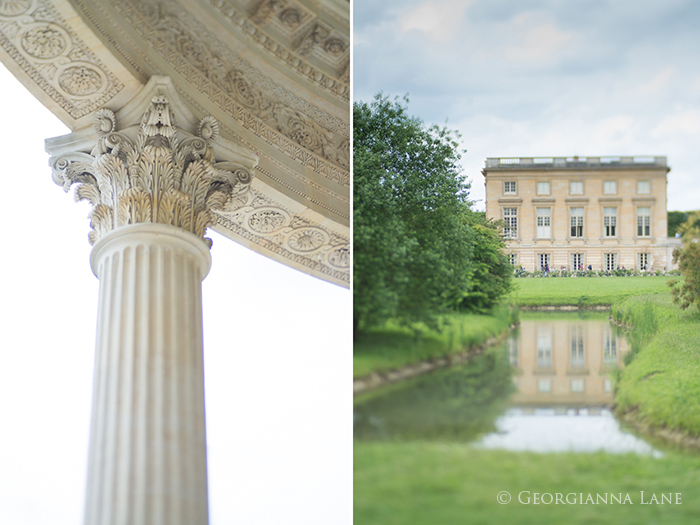 A column of the Temple of Love and Le Petit Trianon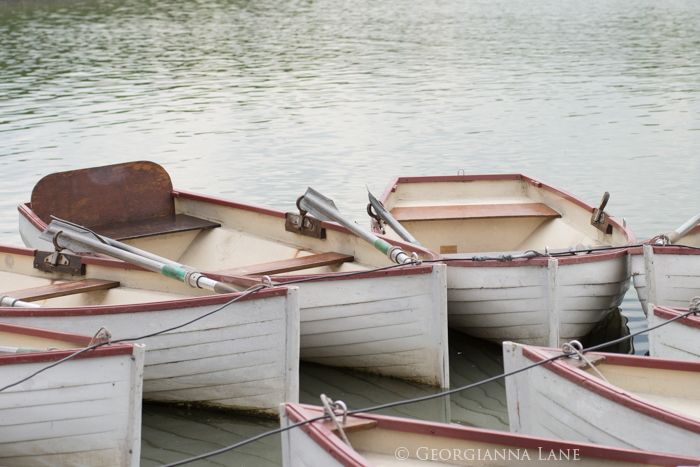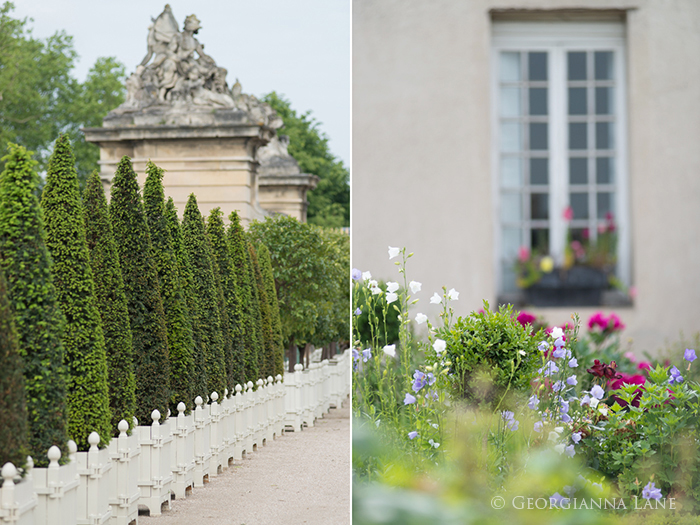 Strict, formal structures and secret, hidden beds of abundant blooms (I trespassed behind a closed gate for this one) highlight the contrasting styles that make up the garden areas, both public and private.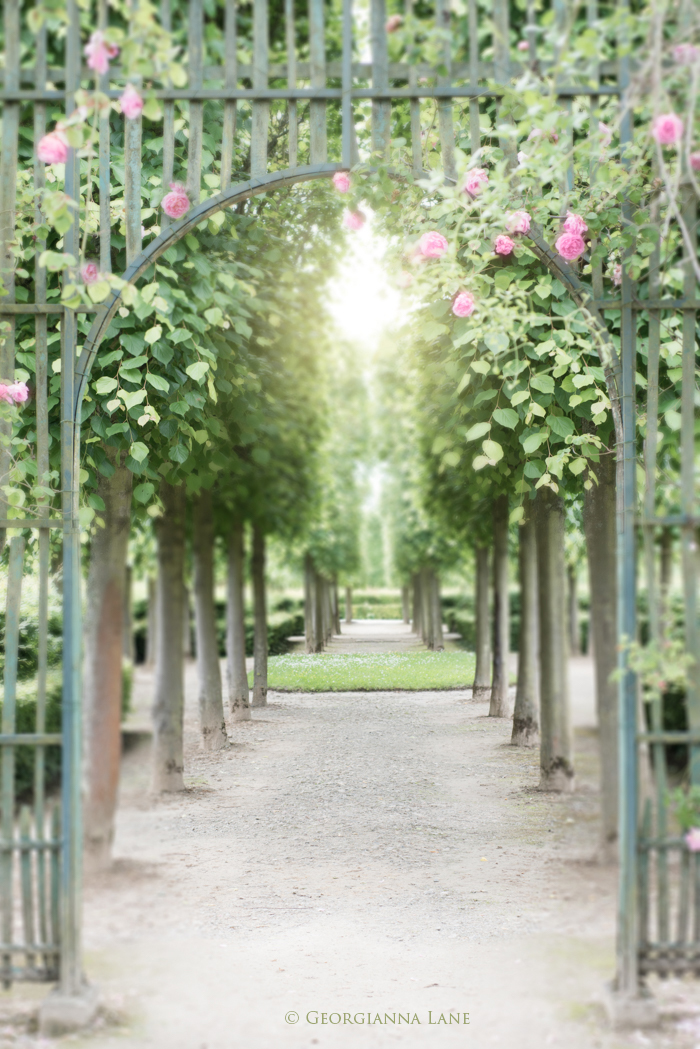 I have many, many more images from Versailles to share but today wanted to focus on the peaceful and tranquil spots I discovered amongst the grandeur of this magnificent location. As always, you were in my thoughts as I explored and attempted to capture the magic I found. Thank you for visiting and I wish you a most marvelous week ahead!
love,
G