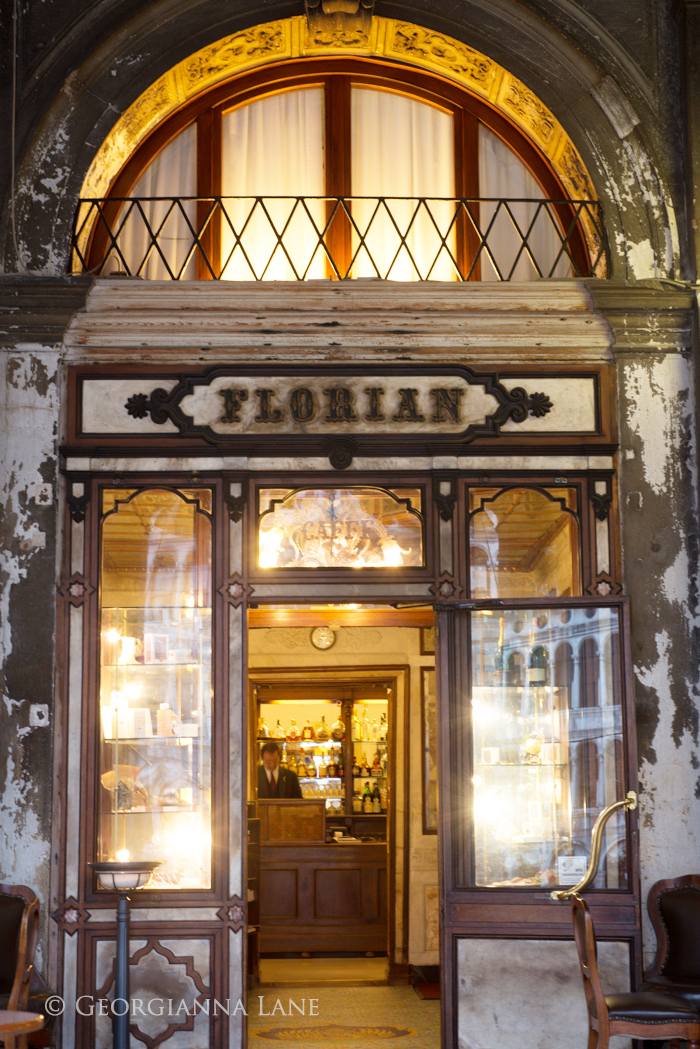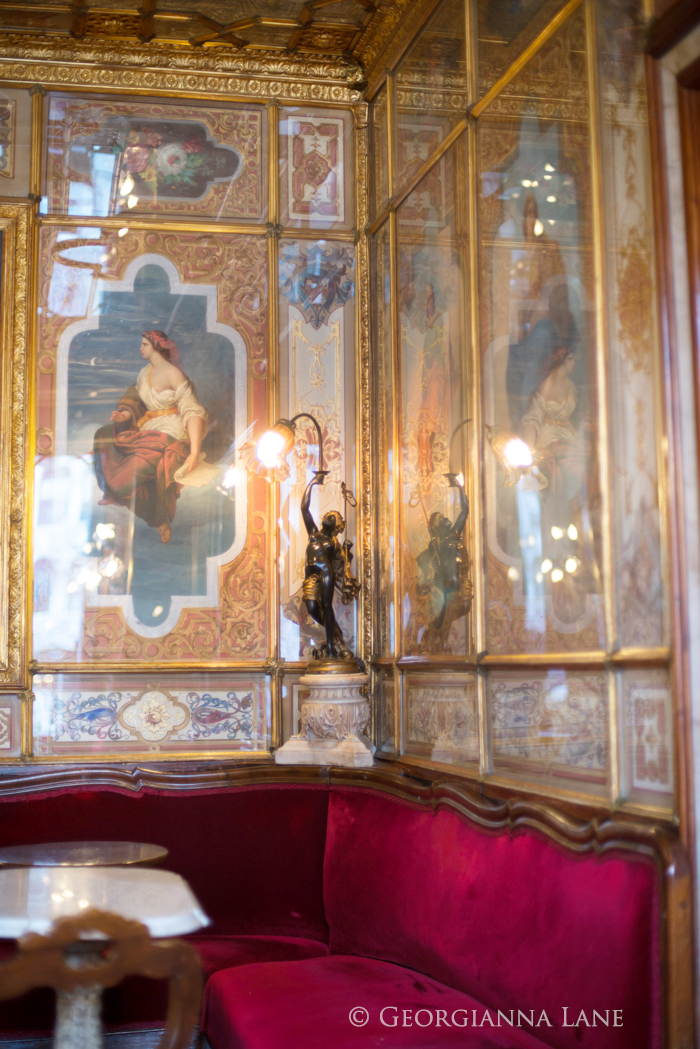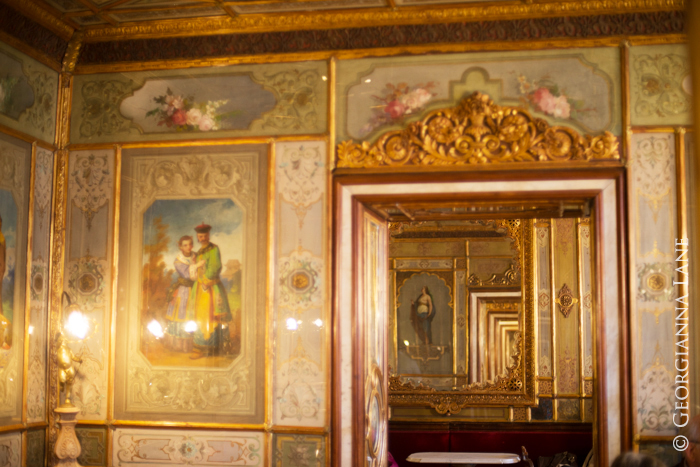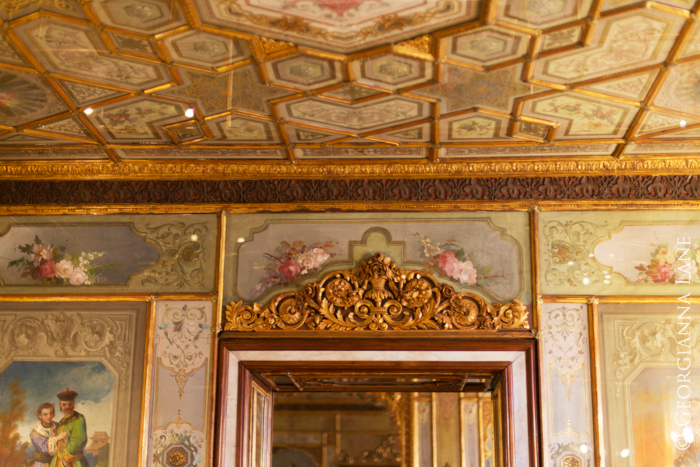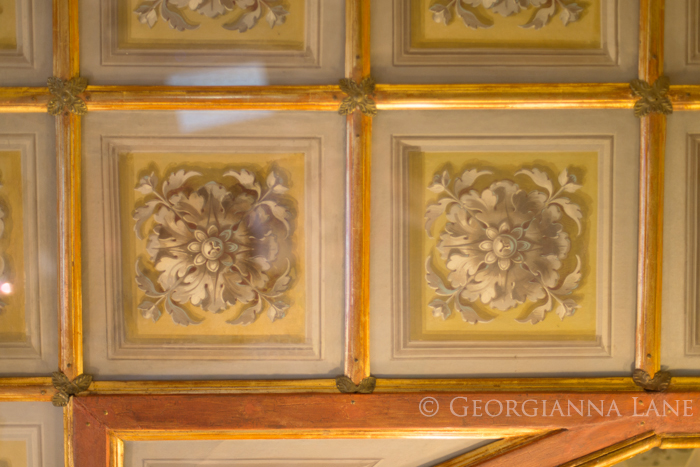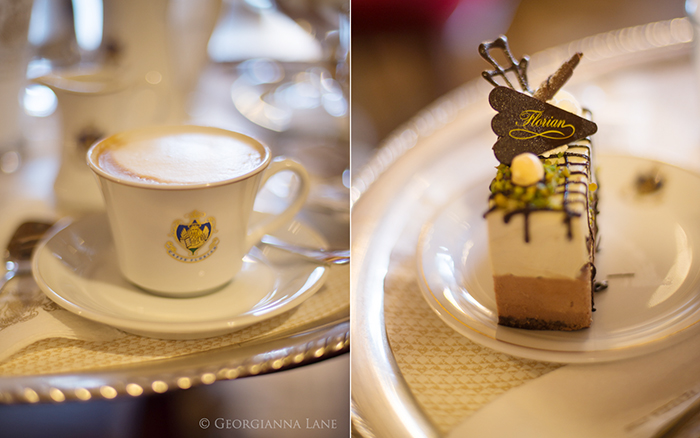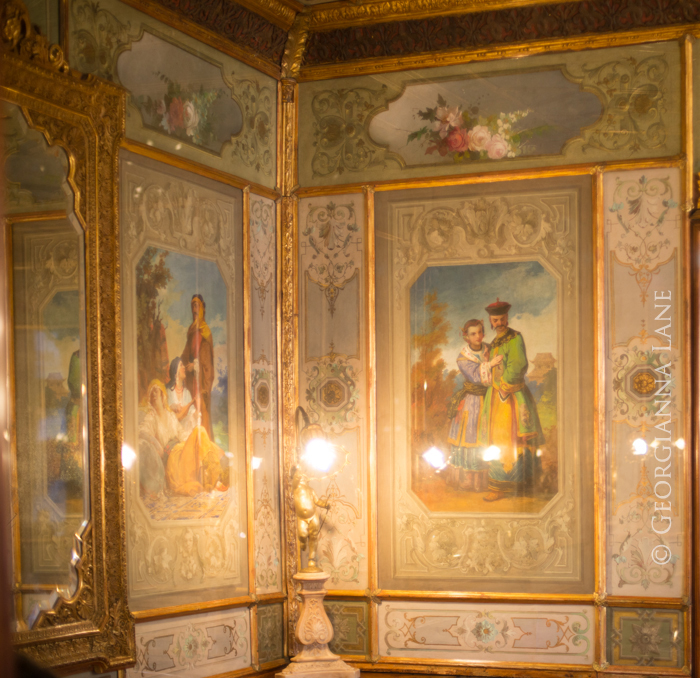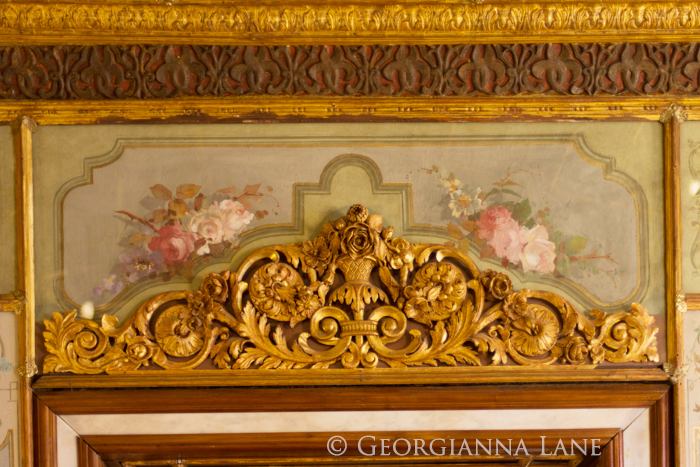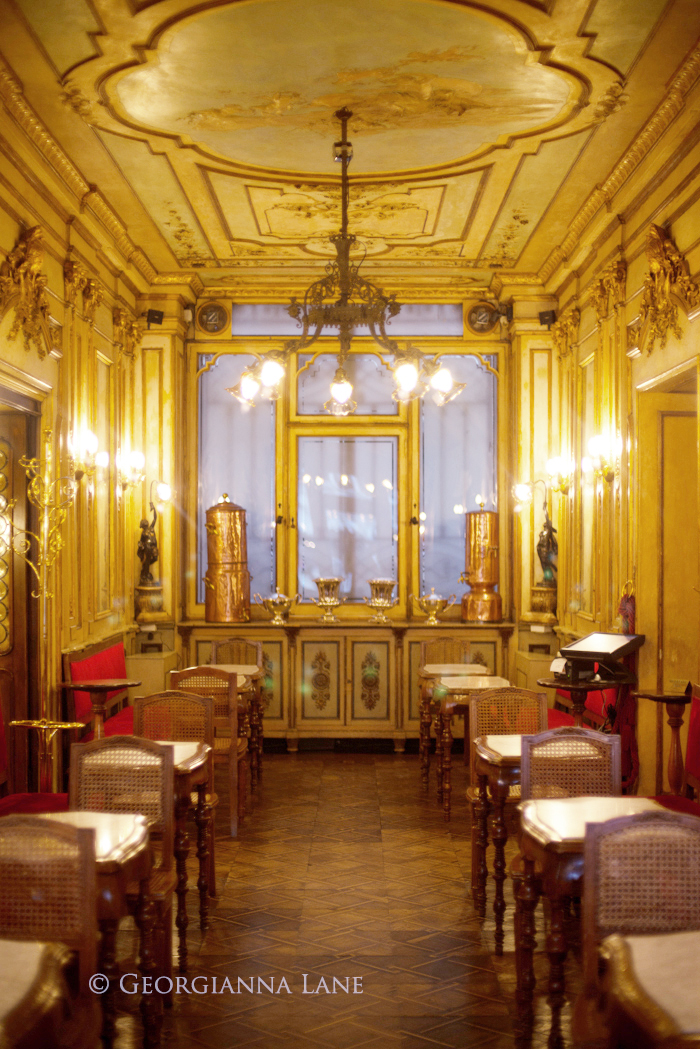 Venice is haunted, there is no question about it. Whether literally, or figuratively, scant imagination is required to envision the spirits of past inhabitants, from Marco Polo to Vivaldi, Canaletto to Turner. Remnants abound of the lives of poets, musicians, lovers, painters and explorers. Indeed, our apartment was across the Grand Canal from Ca' Rezzonico, where Robert Browning breathed his last.
A most memorable event was celebrating David's birthday, which fell a few days after we arrived. Rubbing historical elbows with the ghosts of Casanova, Byron, Goethe, Proust and Dickens, we had a luxurious tea at Caffe Florian on the Piazza San Marco. Established in 1720, Caffe Florian was the only coffee house in Venice that allowed women, hence Casanova's endorsement of the locale.
Tea at Florian is an absolute (and yes, touristy) must-do in Venice. The jaw-dropping decor, the cushy but cramped velvet booths, the delicious but outrageously over-priced menu, the laughably surly waiters – we loved it all! How could you not, in such surroundings?
And then, into the night, to photograph the magic, mystery and even perhaps a few lingering ghosts, of Venezia.
Thank you for joining along! More to come tomorrow.
much love,
G