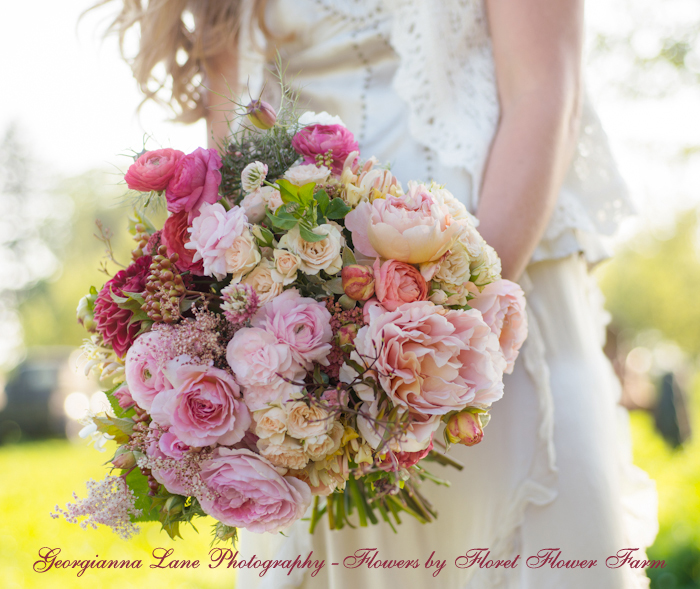 I've been nearly bursting to share this for months and today is the day! I'm skipping in the sunshine to announce my creative collaboration with Erin Benzakein, the brilliant floral designer and owner of Floret Flower Farm. Erin's floral wizardry leaves me speechless and her exuberant, crazy, flower-filled life is a whirling dance with sweet peas and roses and all things flowery, as documented on her addictive blog. An organic farm, Floret is in the beautiful Skagit Valley, an hour north of us, so I decided to contact Erin. We met, we planned, we plotted and now we're on a high-energy, petal-strewn adventure to create amazing images that showcase our work and celebrate the endless beauty and magic of flowers.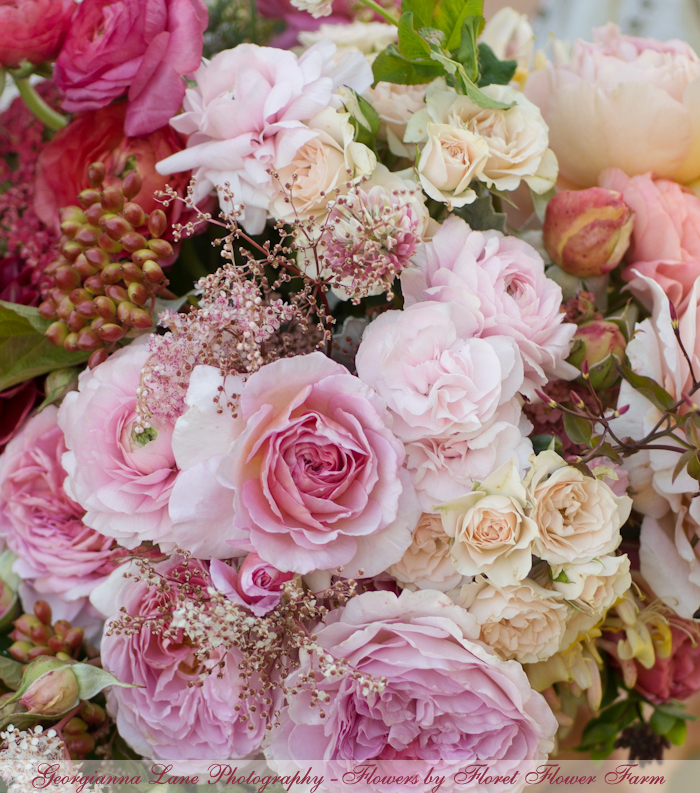 Could any thing be more exquisite than this bouquet she created?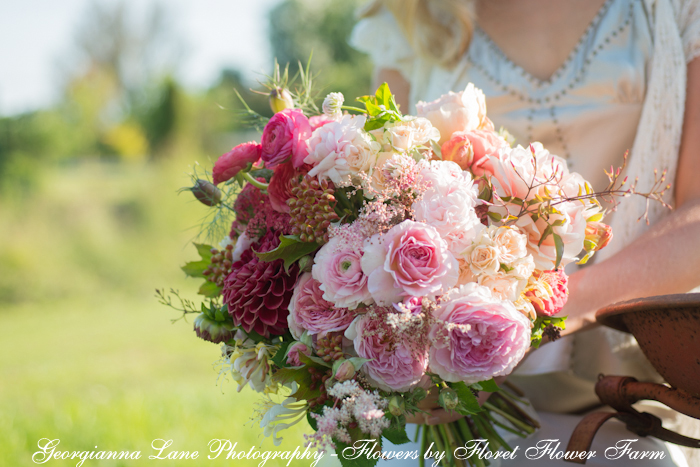 Recently, along with our model, Deanna, we spent a sun-drenched afternoon and evening at a neighboring farm, complete with weathered barn, tractor, farm truck, chickens, Shetland ponies and authentic, rustic atmosphere..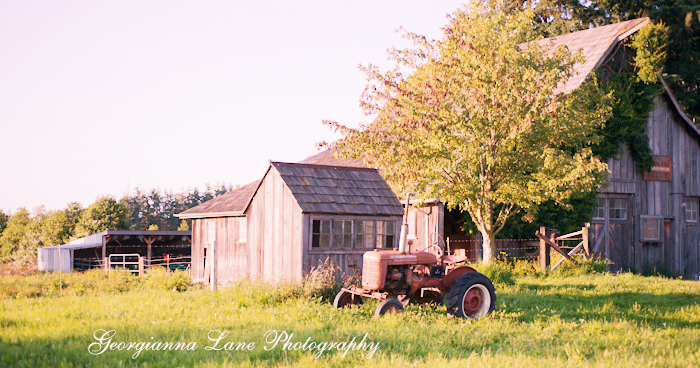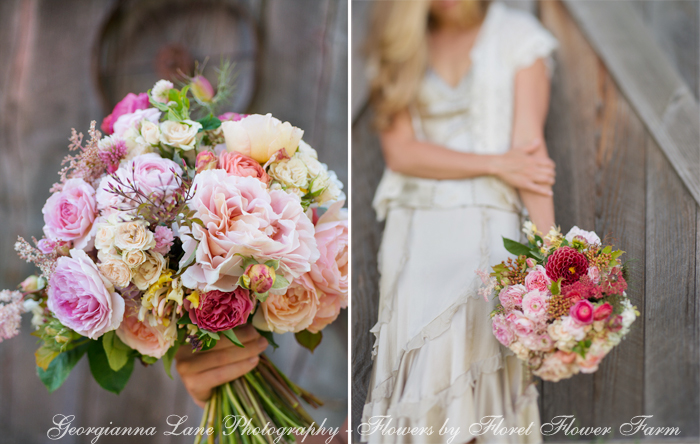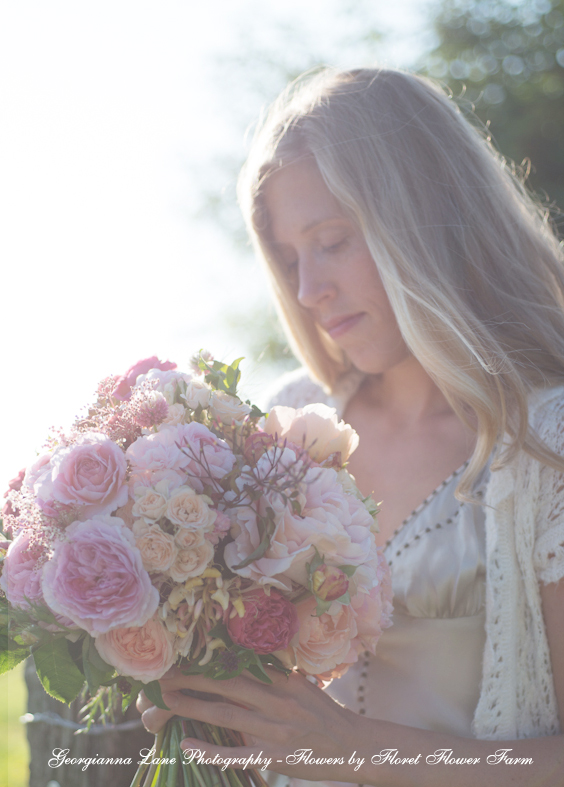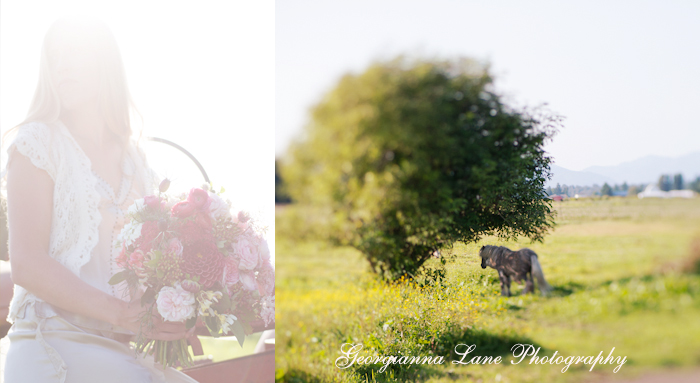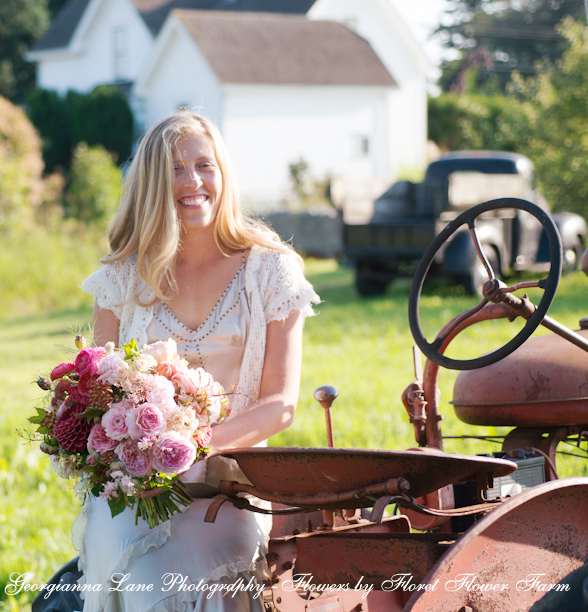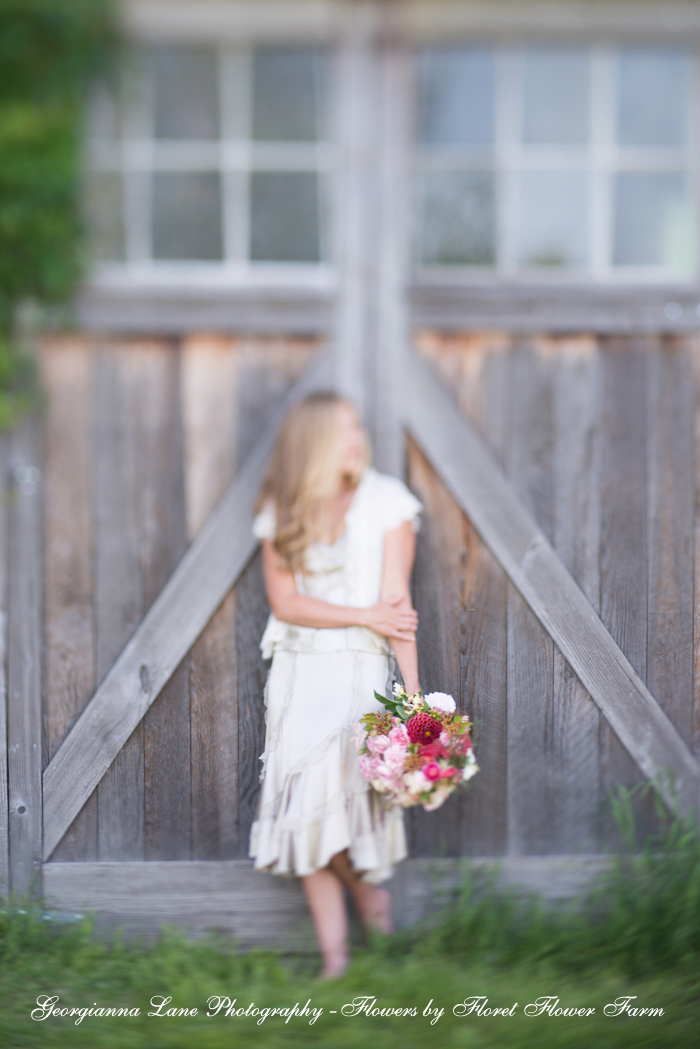 We hope that you like the images – this is just one of many shoots that we've worked on over the last several months so you'll be seeing more very soon. And do visit Erin's blog for even more floral abundance. Thank you, Erin and Deanna for everything you did to make it so much fun.
• • • •
And I am delighted to announce the winner of the Parisian Hideaway book giveaway. I read with great interest each of your responses and was captivated by your descriptions of the magic of Paris, even if you haven't visited yet. Thank you all for participating.
The winner is Jocelyne Deneau of Inspired and Pretty – congratulations, my friend! I will send your book out on Monday.
A happy and flower-filled weekend to you all.
much love,
g