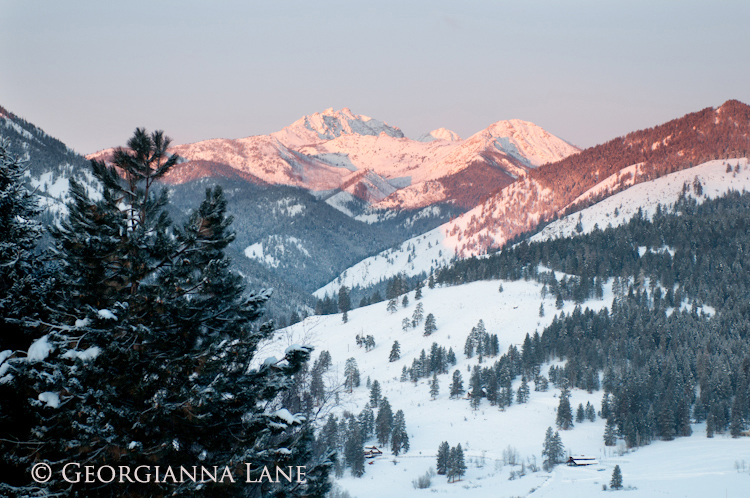 Hello! I'm very pleased you enjoyed the Parisian weekend photos, both here and at Paris By Two. Are you ready for another adventure? Are you willing to leave Paris (only temporarily) and join us in the wild, wintery West? I hope so – we have so much to share.
This past weekend, David and I embarked upon a creative retreat in the Cascade Mountains, to recharge and to celebrate my birthday. Not the usual creative retreat, as the two of us were the sole attendees, instructors and leaders. That's right, we designed our own personal artistic getaway to think, to plan and to be inspired, and we couldn't have enjoyed it more.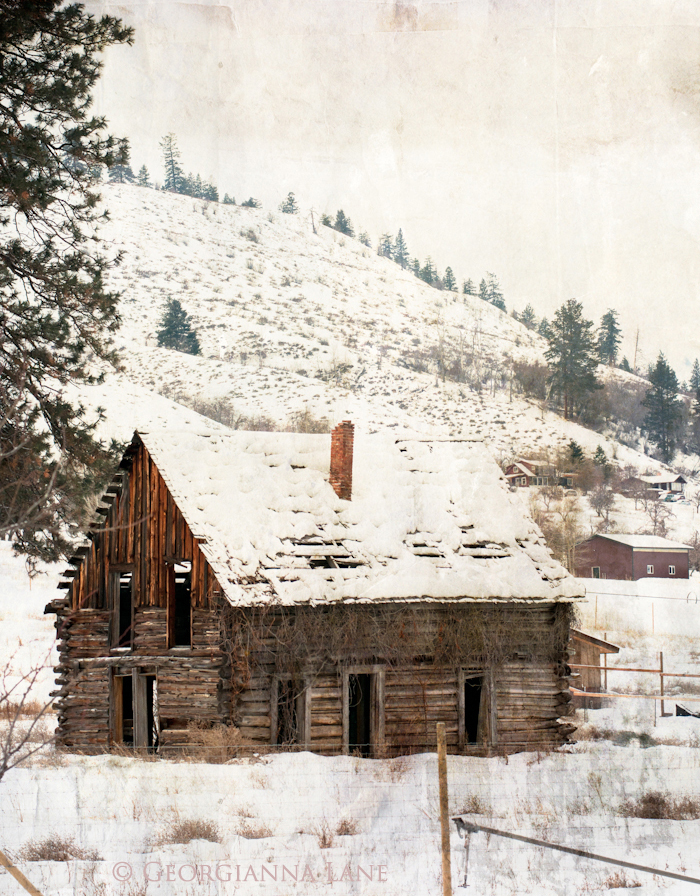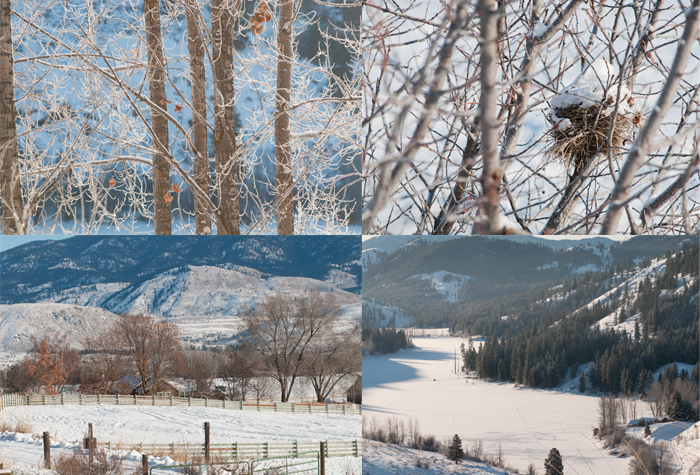 We travel to many wonderful destinations worldwide but sometimes forget that we live in one of the most beautiful areas on Earth. A relaxing four-hour drive through magnificent scenery brought us to the Methow River Valley, a gorgeous haven for Nordic skiing, horse back riding and wildlife, with a laid back, rustic ambiance.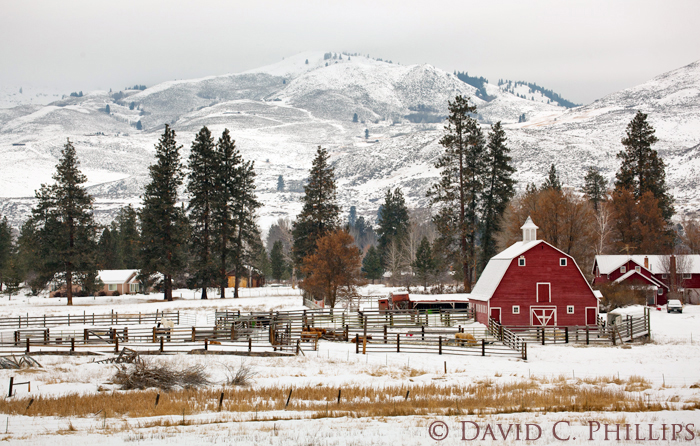 At the top of a mountain overlooking the valley, Sun Mountain Lodge perches, commanding staggering views in all directions. We stayed about a mile below the lodge, in one of their beautifully-appointed cabins (purposely without internet) at the edge of frozen Patterson Lake. Below are photos of our cabin: one bedroom, heated bathroom, large dining/living room, huge fireplace, fully equipped kitchen, soaring ceilings and every possible amenity. (I admit, this is NOT roughing it.)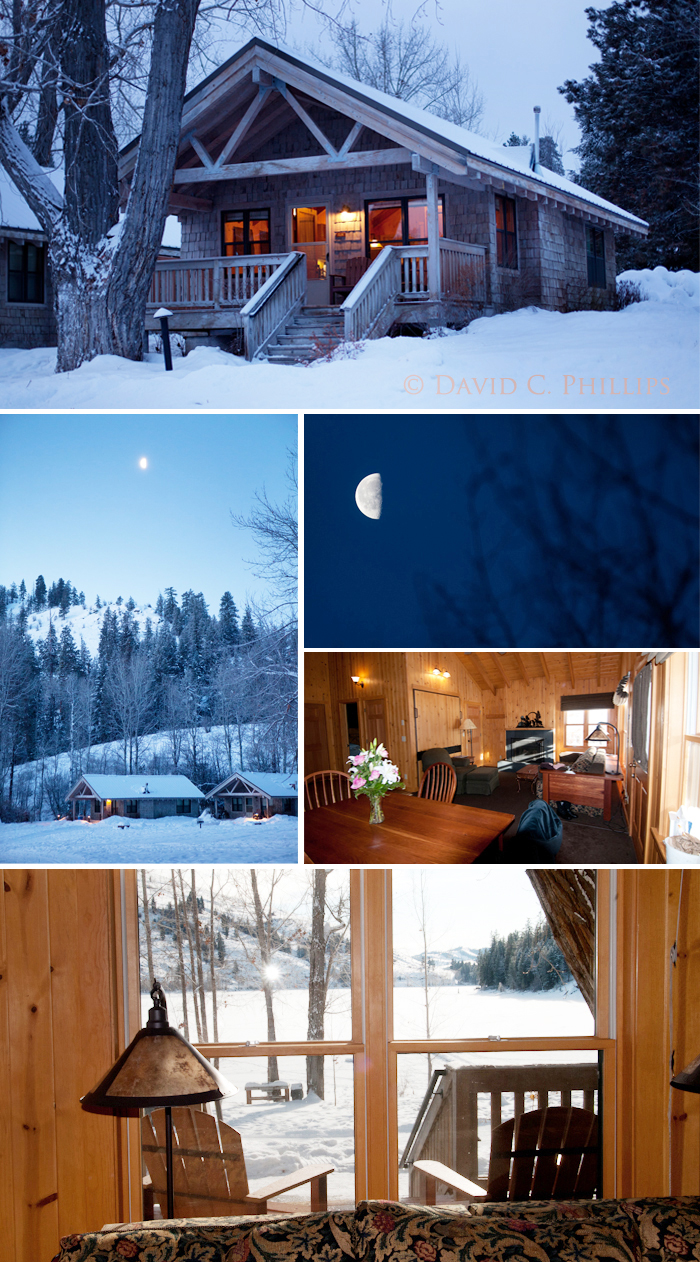 When we weren't taking photographs, we sat by the fire with notebooks and notepads, sometimes talking and sometimes alone with our thoughts. And yes, we spoke about YOU and how we might best contribute to your creative journeys in the year ahead. (One topic was the e-course and in the end, D had only two words: "Do it". So, I shall be enlisting your input over the next few weeks, my friends, to create something that is the very best it can be.)
We had plenty of playtime, too. The Nikon/Canon shootout never rests.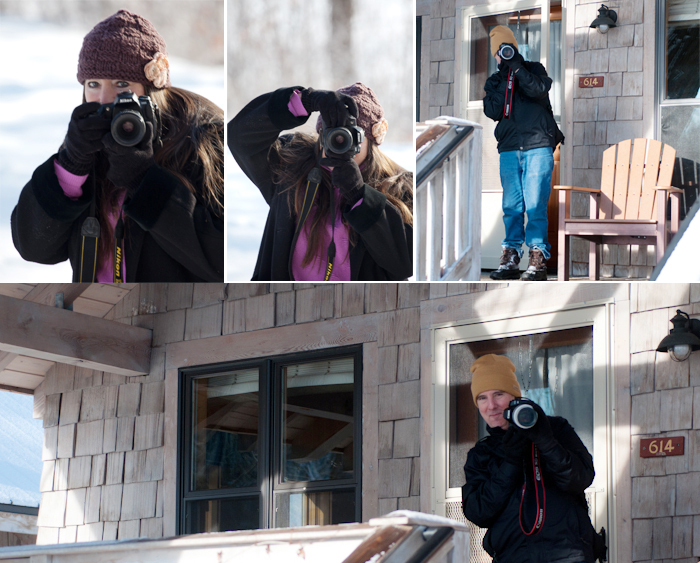 An unintentionally amusing sign at the edge of the lake: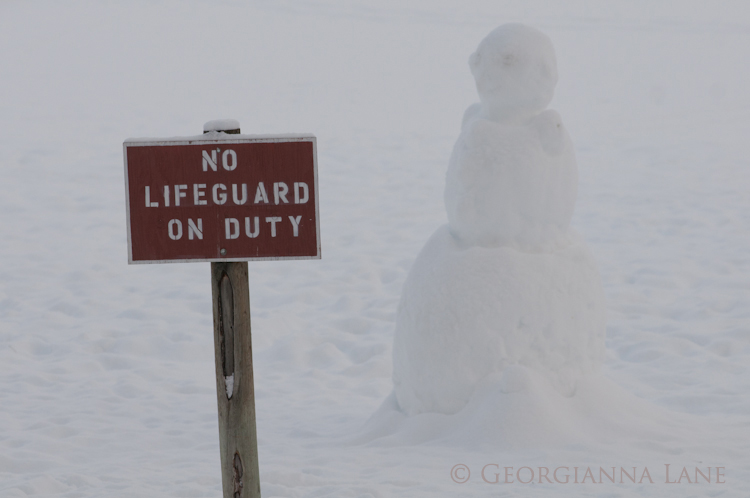 In the valley below the lodge is the somewhat quirky, slightly-contrived but still enjoyable Western-themed town of Winthrop. (You have to love a place that boasts a Tiffany blue bank building.)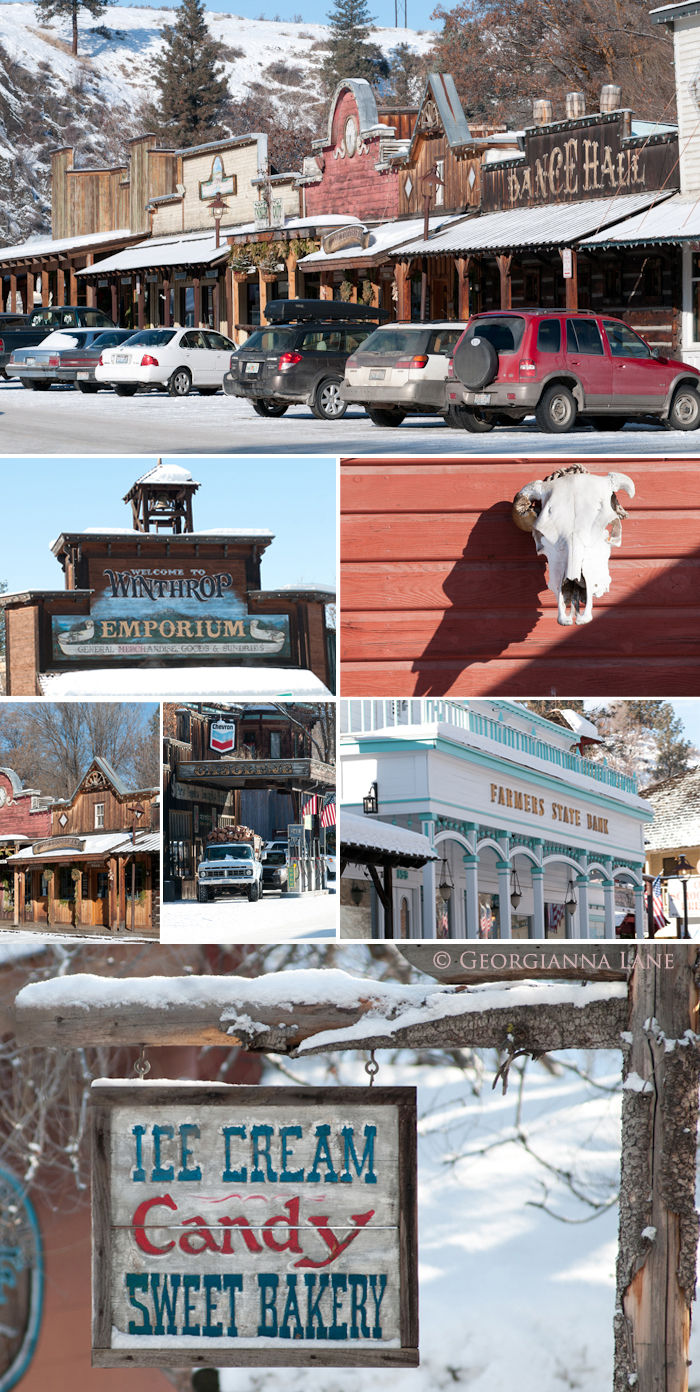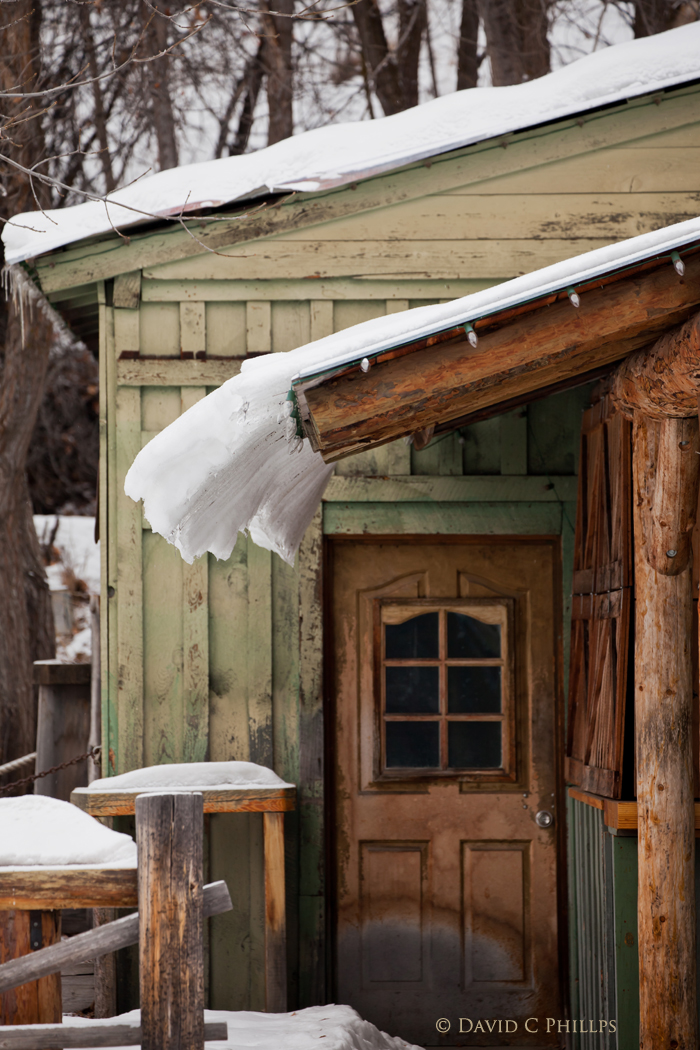 Deer are plentiful in the region, and are a common motif.

A Saturday afternoon snowstorm vanished after darkness fell, revealing an indigo sky brilliant with stars and planets. Jupiter beamed in the southeast and the Milky Way spanned the expanse of the heavens, thick with more stars than I may have ever seen in my life. I began to appreciate the gifts of winter in a way I never had before. The tranquility we sought, of body, mind and spirit, enveloped us in the pure evening air.
Before dawn on Sunday morning, eager and invigorated, we rose to clearness and crispness, and drove up to the lodge to photograph sunrise over the valley. It WAS magical. Far below we could see the stables that belong to the lodge and the horses still sleeping in the golden light.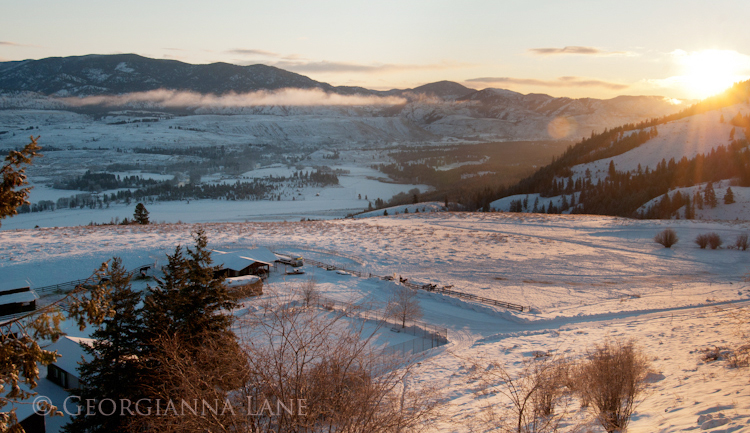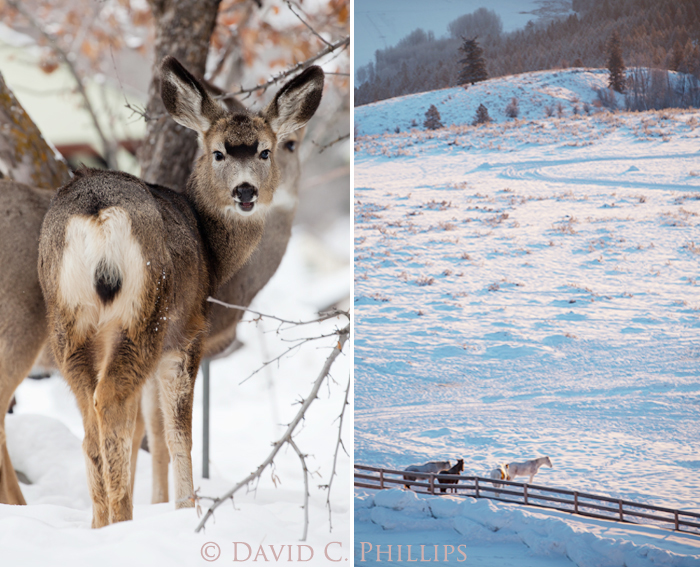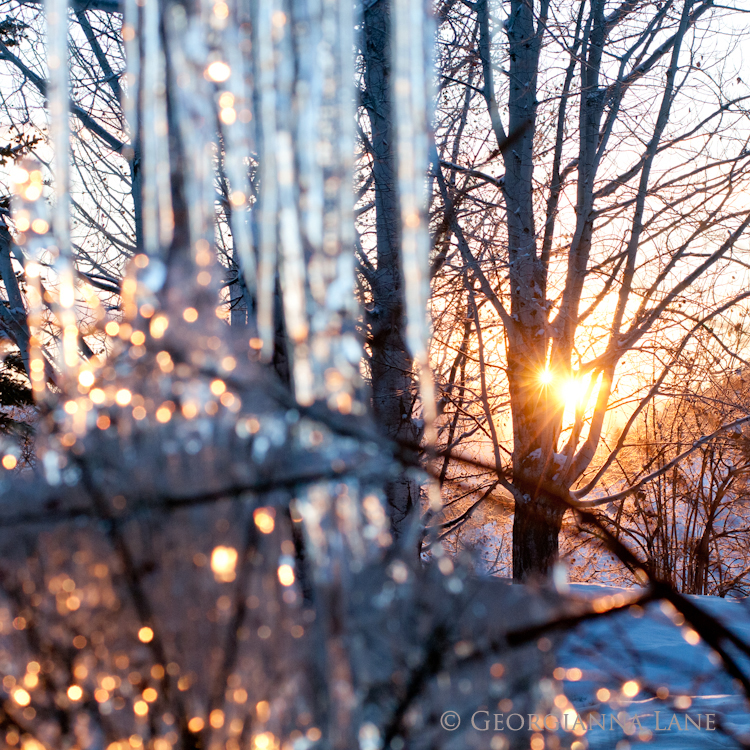 We hiked down to visit them, climbing the fence and joining them in the paddock, wishing we'd brought apples and carrots. They wished we had, too.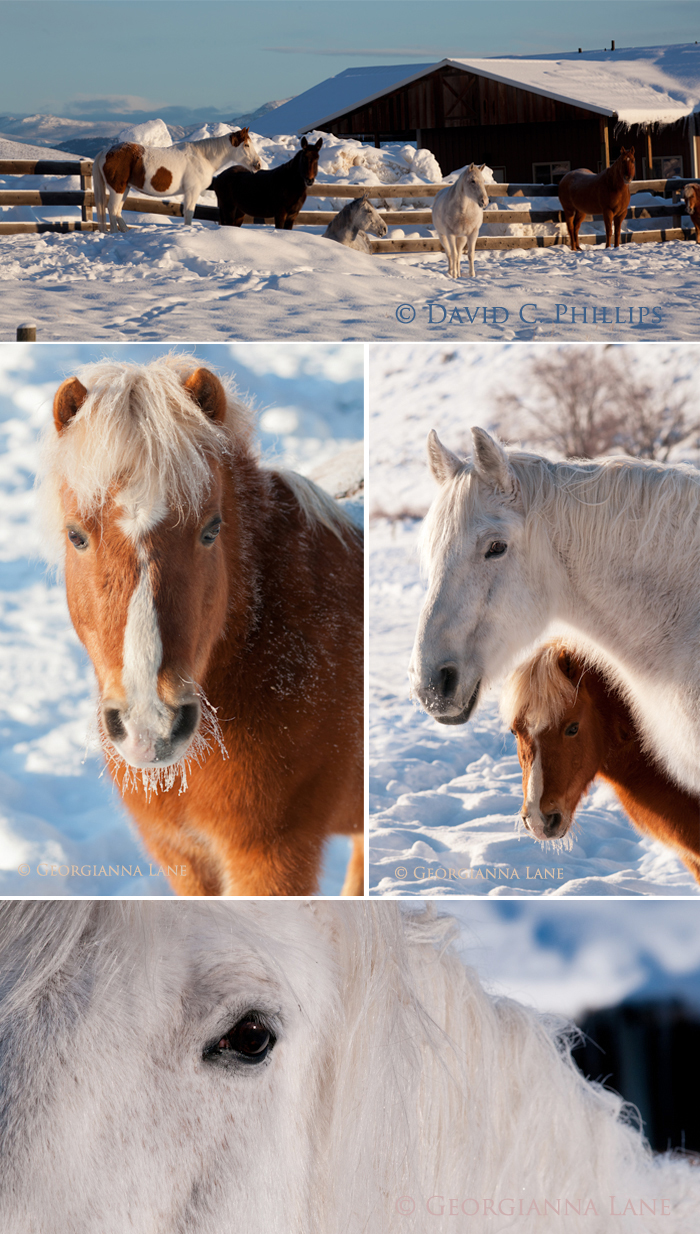 Magnificent creatures, stoic in the frigid air, snow sparkling like diamonds in their coats and manes.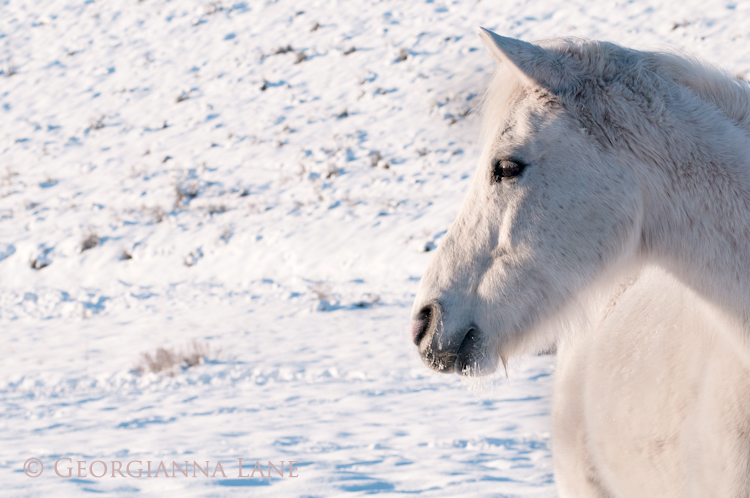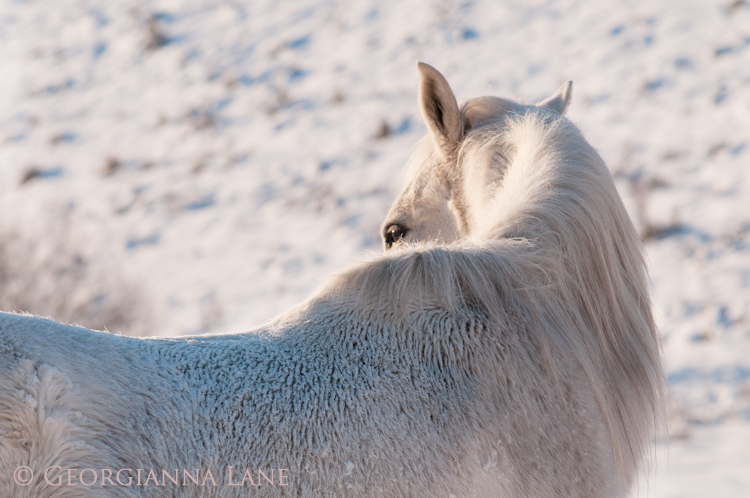 We returned home refreshed and inspired, proclaiming it one of our best trips ever. And all along it was just right over the next mountain.
Thank you for joining us. Wishing you a weekend of creative discoveries.
love,
– g
p. s. I'll be back in just a few days with so much more. Hint: it has to do with the upcoming holiday of hearts and flowers!