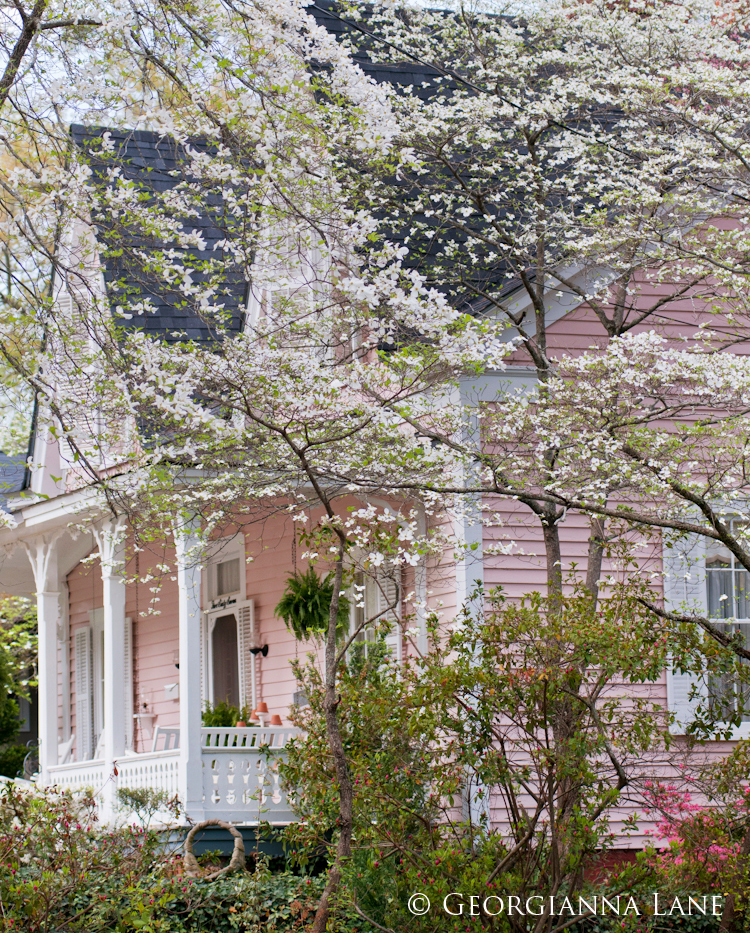 Hello, dear friends! How have you all been? I have returned from my long-planned photographic journey to the Southern United States, where I found beauty, history, stunning locations and friendship far beyond my imaginings. Perfect weather, spring bloom and wonderful company made it hardly seem like work.
(Please forgive me not posting from the road as promised – the shooting days extended well into early evening, I covered over 1200 miles by car and internet connections were sometimes challenging. I owe lots of you visits and replies to emails, comments and letters which I will catch up with this week.)
The first days of the trip I spent with my brother David, setting out from Atlanta for the historic antebellum (pre-Civil War) towns between there and Savannah. First stop: sweet Madison – small, charming, carefully preserved and, at this time of year, decorated with a lacy veil of dogwood blossoms, wisteria and bursts of pink azaleas.
Throughout the South, iron fences and gates gently define properties, not so much barriers as embellishments.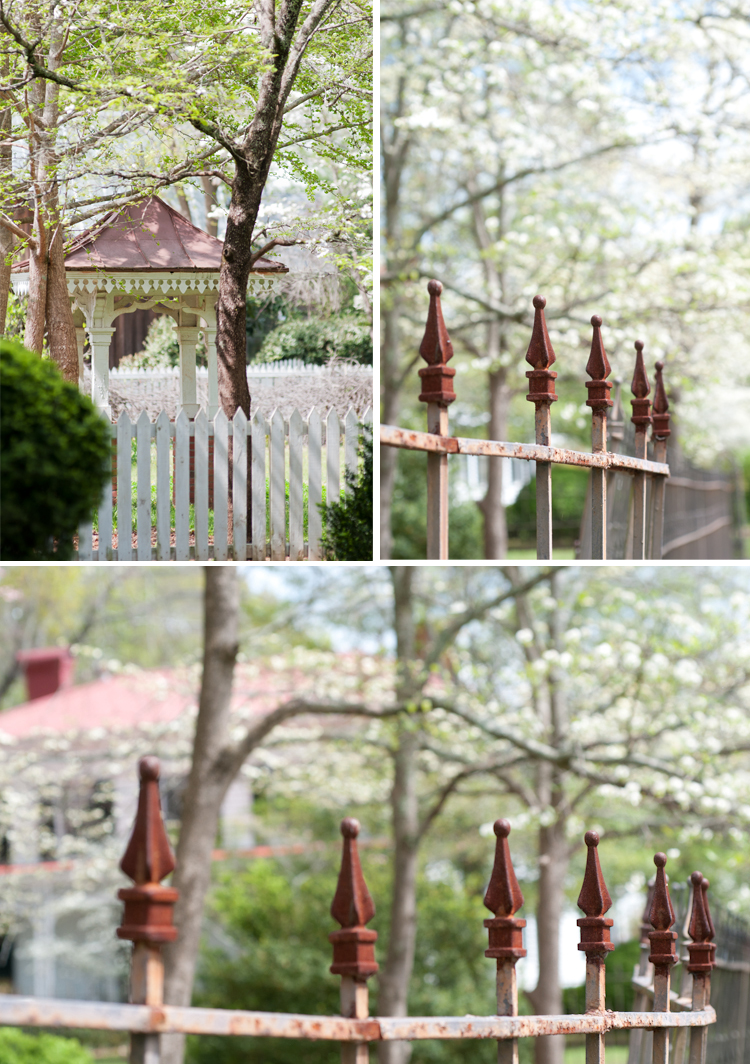 Wisteria entwines and festoons trees and structures, creating irresistible flowery vignettes.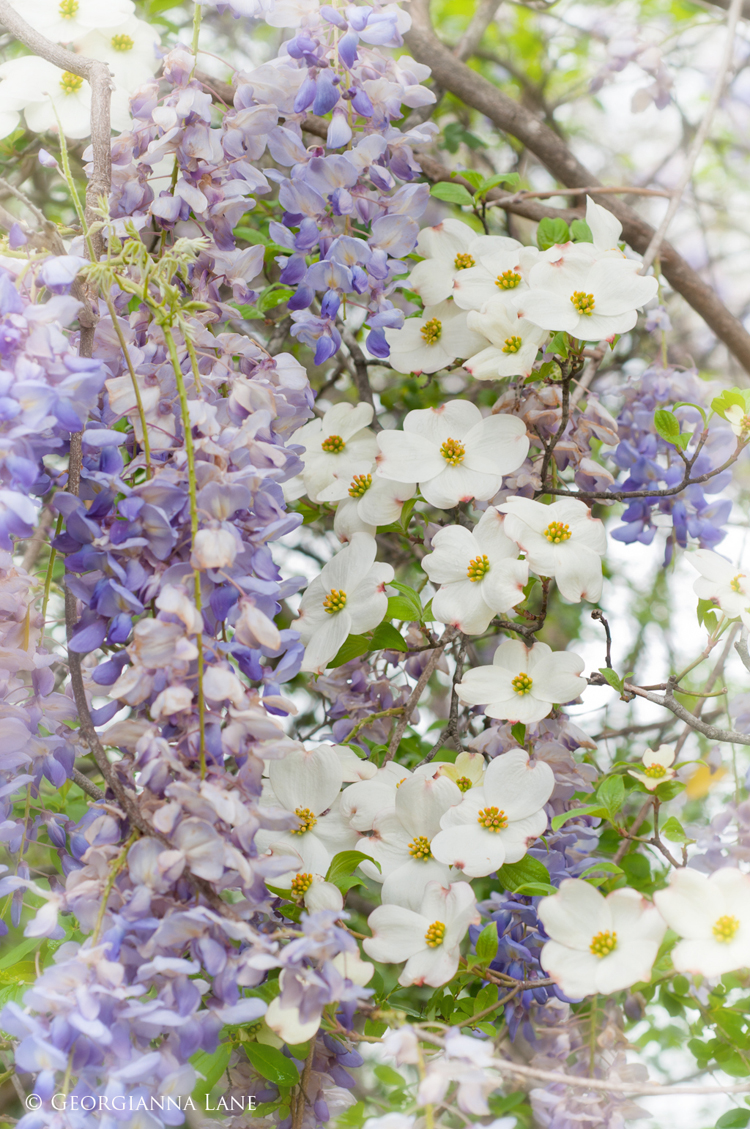 Lots of pink and purple!
We'd planned to spend an hour or two in Madison but stayed the entire day, walking the back roads, taking photographs and dining too well on traditional Southern fried chicken with sweet potatoes and peach cobbler before heading out of town toward Savannah. We vowed to return to Madison one day.
I have certainly missed you all. Thank you so much for your comments on my last post – I hope you have been well and can't wait to catch up on your adventures. See you in a day or so with much more!
love,
– g