Let's take a stroll and admire the visual wonders of Savannah, Georgia, shall we?
Corner gardens, benches, stone decor and lamp posts are all rendered even more beautiful by the soft, dappled light that floats gracefully over the city's historic squares.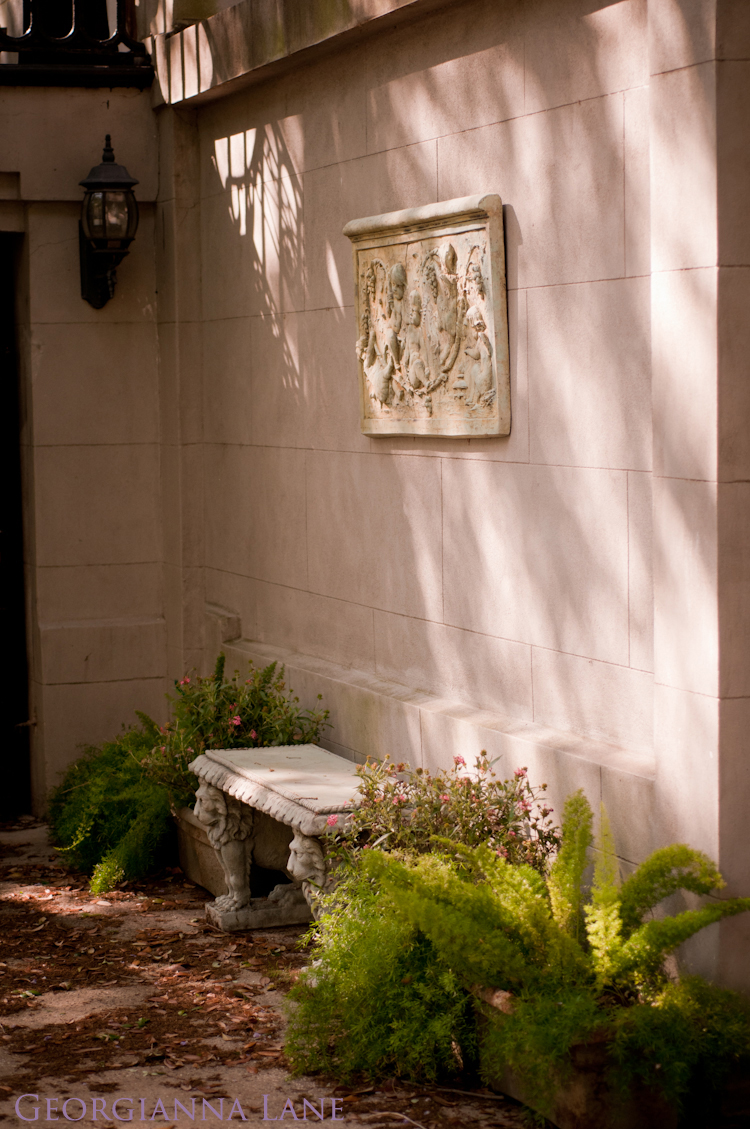 Ironwork, stone and time-worn nostalgic colors captivate the senses on every street. Much of the delight in exploring Savannah lies in discovering hidden details, many of them hundreds of years old.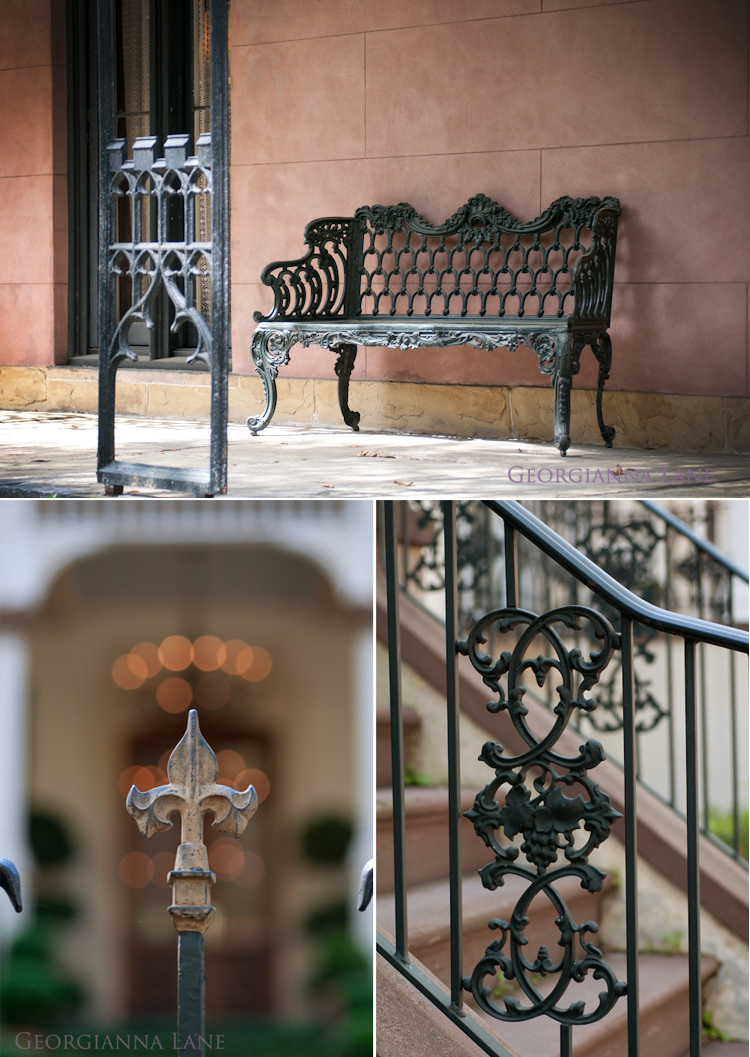 A profusion of pink and white azaleas, creeping vines, gates and railings and lamp posts and newel posts add to the air of languid gentility, of gently faded elegance.

The soothing murmur of fountains is never far away.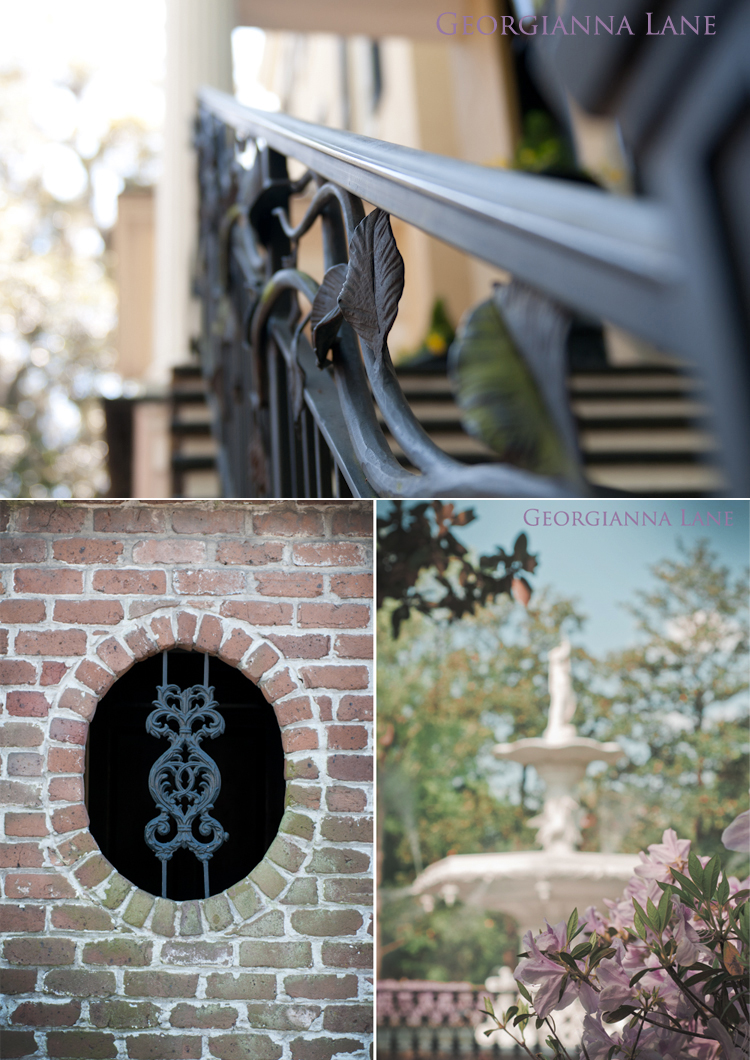 Below is the famous Pink House, an historic building, now a restaurant. (Since you liked the pink house in Madison, I thought you'd like this. Yes, there are lots of pink houses in the South!) The Spanish Moss adds such a romantic quality, it's hard to imagine Savannah without it.
Outside the Pink House are two benches, forever immortalized now. When I met up with Flickr friends
Tina
and
Kelly
on my last day in Savannah, it happened to be Kelly's birthday. We had an outdoor pub lunch, shopped and ooo'd and ahhh'd at Paris Market and then took
this photo
(happy I lugged my tripod from Seattle). More on my adventures with these incredible ladies in the next post.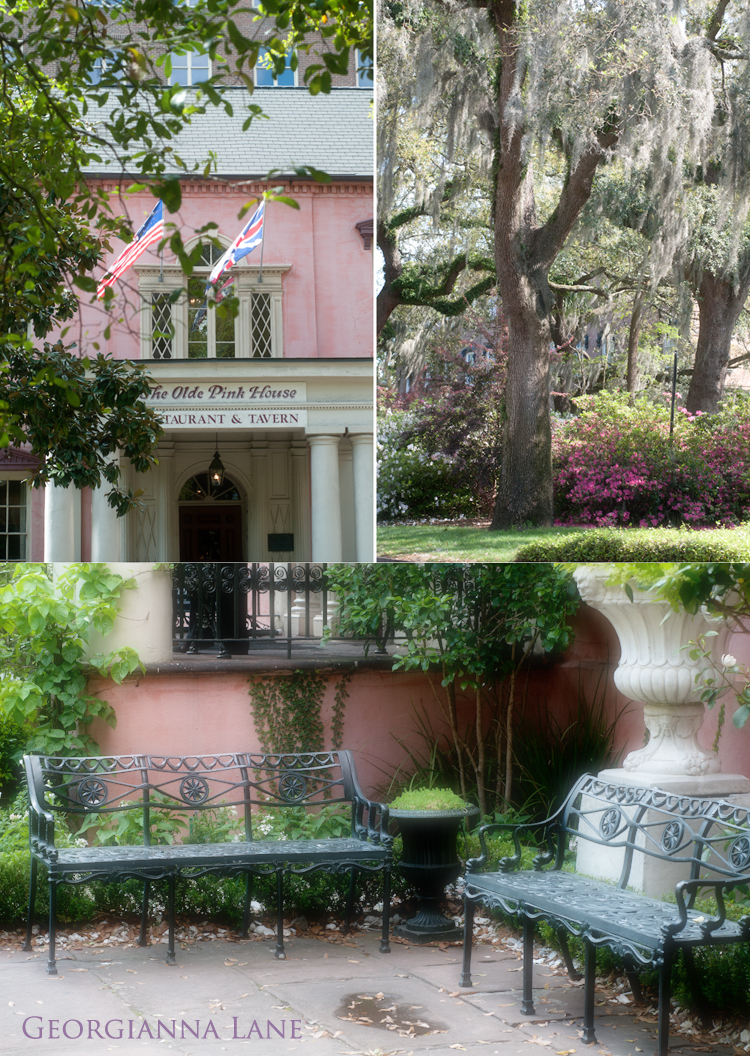 A few miles from downtown is Bonaventure Cemetery – possibly the subject of its own post one day – an astonishingly atmospheric location. This avenue of live oaks, Spanish Moss and azaleas is quintessential Savannah. I'd hoped to get such a photograph and feel very fortunate that the timing of our visit enabled me to.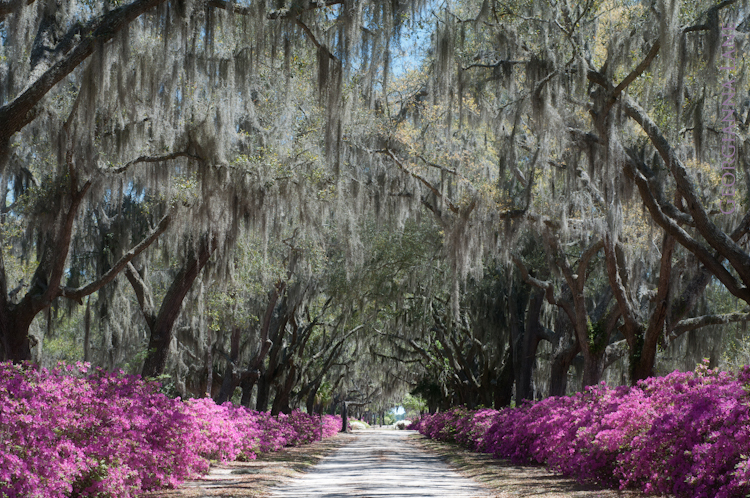 But perhaps the scenes that speak most to me of Savannah are ones such as this, timeless, mysterious, slightly haunted, saturated with memories and the reason Savannah intrigued me, called to me and ultimately rewarded me with images and imaginings like no where else I've ever been.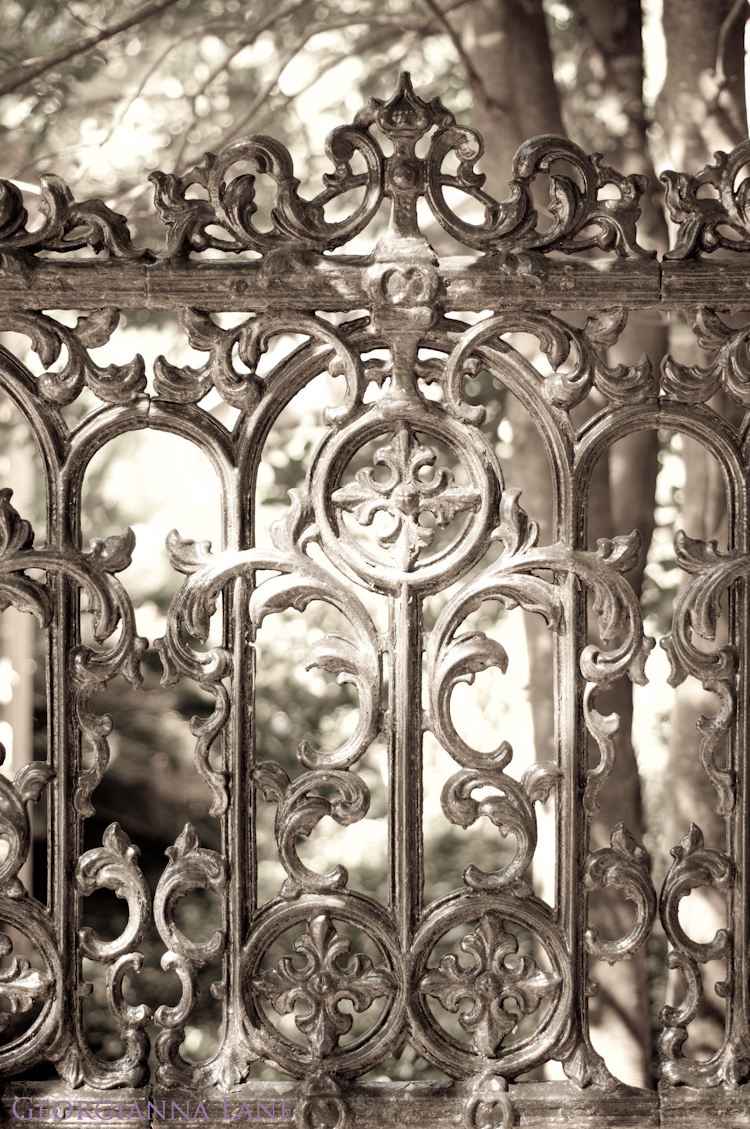 Thank you so much for joining me. I hope this has given you a taste of this fascinating city. Next stop, the very beautiful Beaufort, South Carolina, Tina's home and a charming coastal village. And I'll reveal what part Tina and Kelly played in fueling my passion for visiting the South.
On this bright April day, I hope you discover beauty in your surroundings and can take a moment to share it with others and brighten their day, too. :)
As always, your visits and comments mean so much and are greatly appreciated.
xo – g
p. s. D's birthday this weekend! Big plans but I can't share them yet as he will be reading this. :)