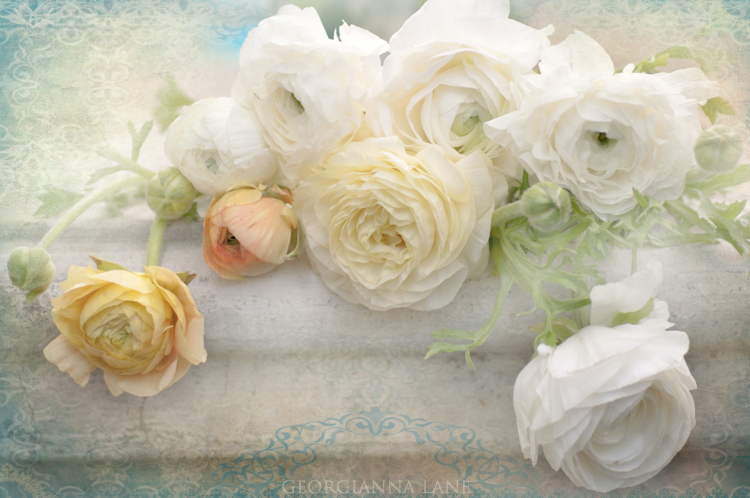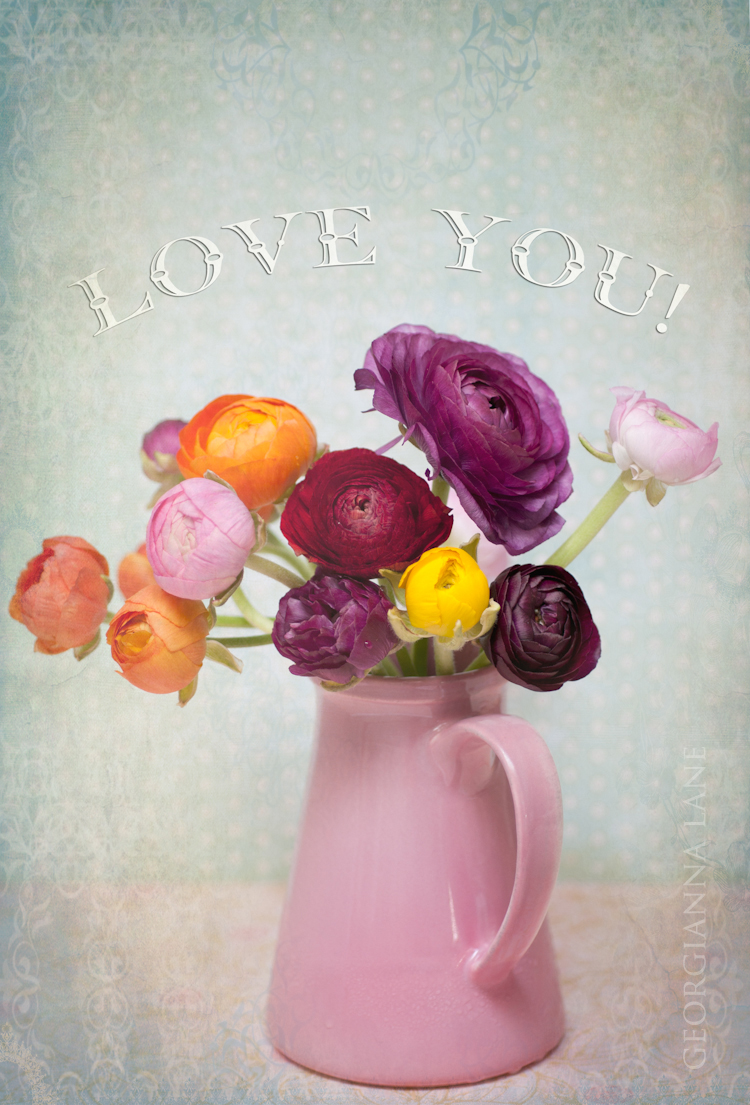 We never tire of rancunculus, do we? I've been working with some textures and digital papers I made a few years ago – some destined for prints, some for cards. A secret to better depth in the image is many layers used strategically to enhance, not just mask the image. I'll cover some tips on this in the upcoming tutorial(s).
:)
(A little message to D who is in Europe at a client's. He reads my blog now so we all have to behave.)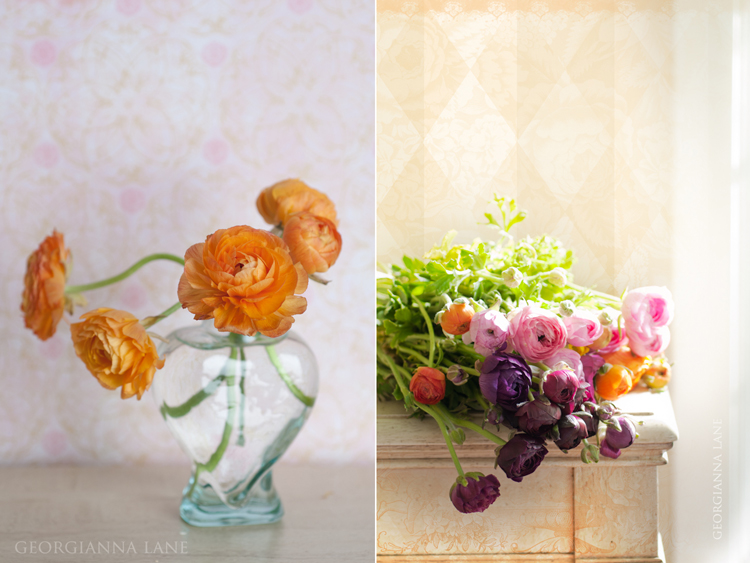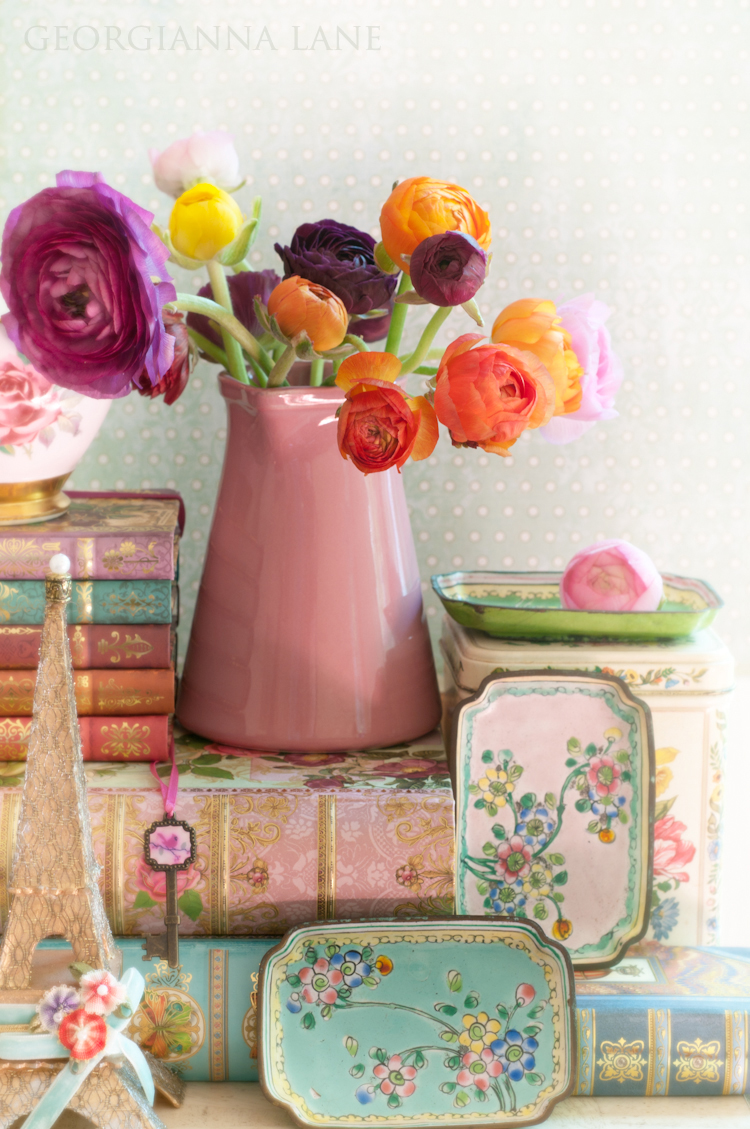 Thank you from the bottom of my heart for your comments on the last post and welcome to new followers. Really, I was so pleased that you enjoyed the botanicals. (I almost didn't post them as I thought the Latin might not be of interest but now you will get more! :) )
Wishing you a beautiful week! Oh, and Spring, we are ready for you – with bells on!