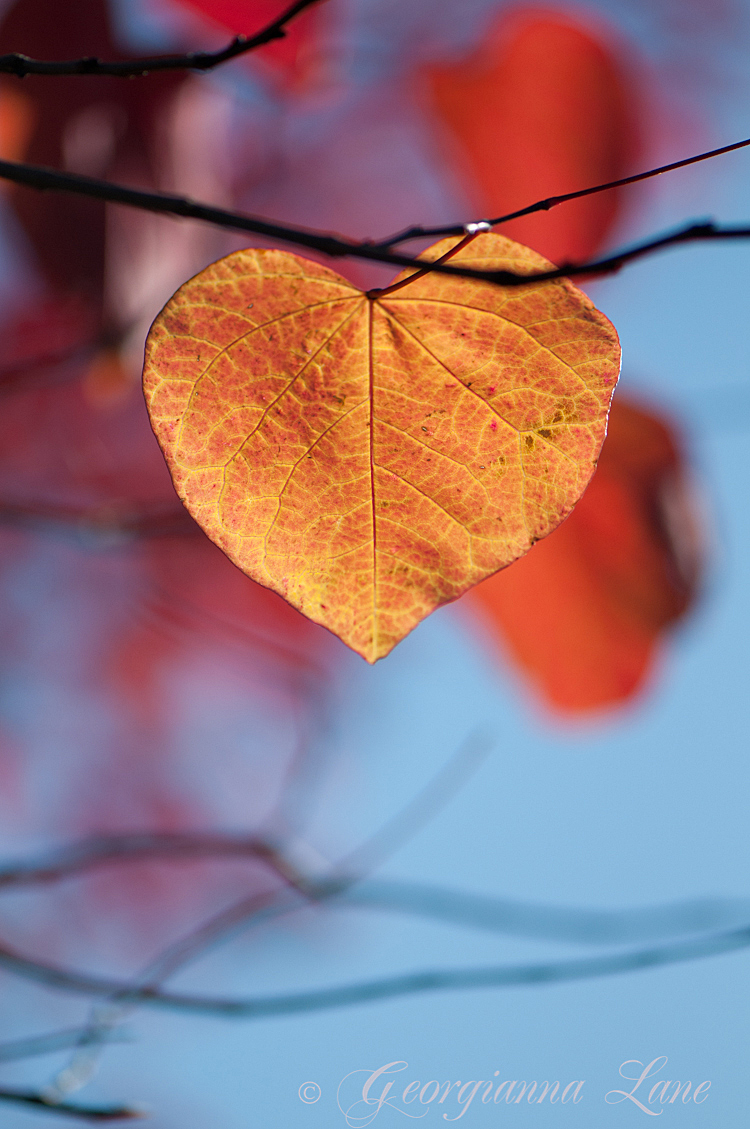 Autumn can make me moody and melancholy. The dark, the damp, the dreary.
But this week such gloom and glum has been banished by our record-breaking warm and sunny weather – 74 degrees today! November! Not an occasion to squander.
So, the last two days have found me on a frantic and frenetic frenzy of photographing fall foliage!
Whew!
I simply decided to drive through my area and stop at all the places that I regularly pass and say "sometime I must come back and photograph that." (Don't you do that, too?)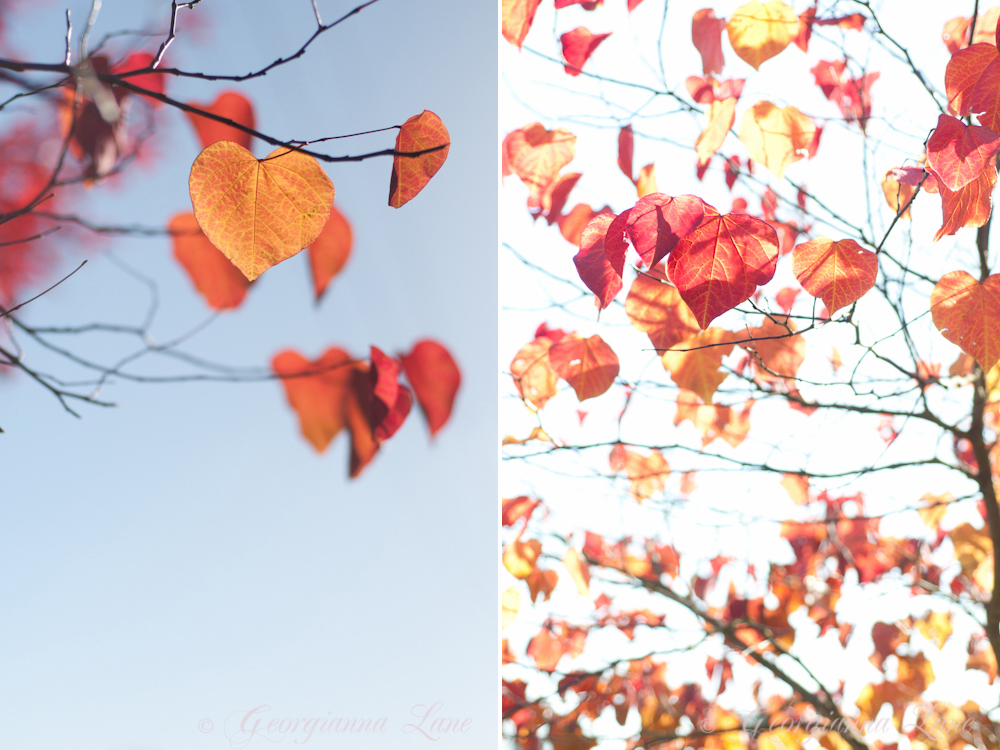 Yesterday's first stop was magic, no doubt. Lured by a liquid light swishing through multi-colored leaves in a park I've driven past hundreds of times, I was enchanted to discover sweet trees festooned with golden hearts!
AND so happy to share it with you, who are so lovely with your kind comments and visits. I'm really delighted to have you along on these adventures but I must admit to much more to come – can you stand it? Do let me know if you tire of autumn – I have lots of pretty flower photos to get us through winter but, gosh, this. is. happening. right. now!
See you tomorrow with more. I hope you are having a joyful week and thank you as always for your kindness and support.
xo – g
p. s. And in the middle of it all (thanks to my iPhone), I received some exciting news which I should be able to share on Saturday!