Inspired by my yellow David Austin rose 'Graham Thomas', who, at this moment, as October blusters to a chilly end, is bursting with dozens of new buds.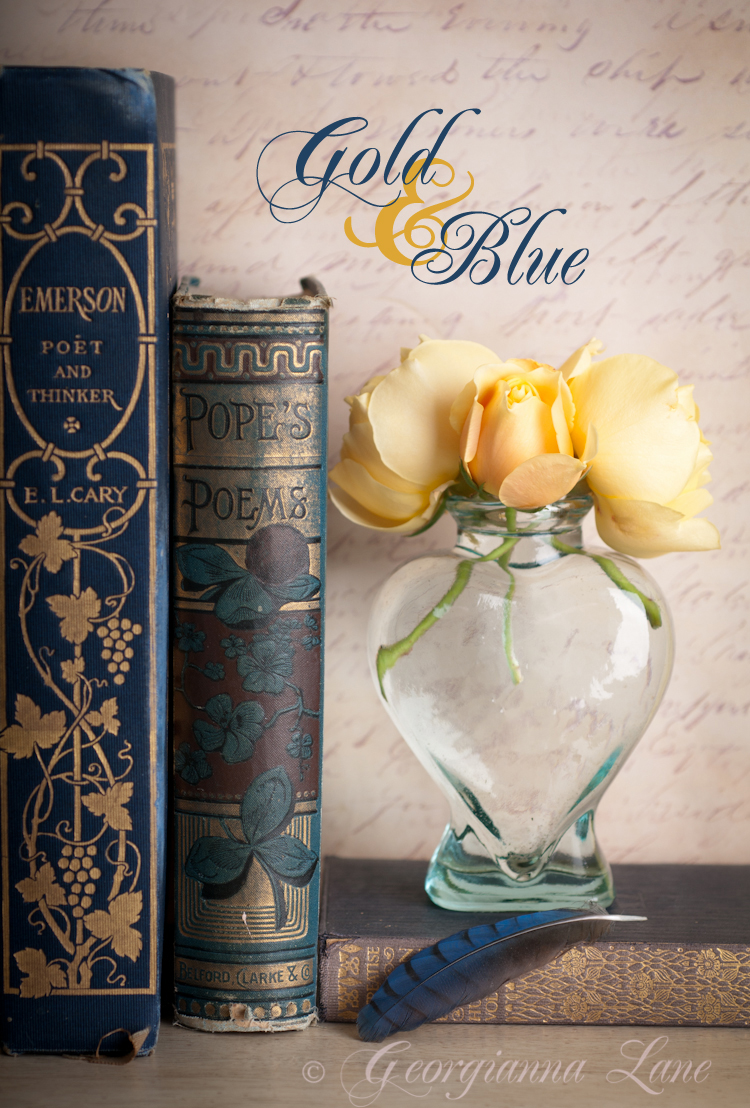 I'm not fond of the screeching, bullying ways of our sassy Blue Jays. But even I cannot deny their astonishing beauty.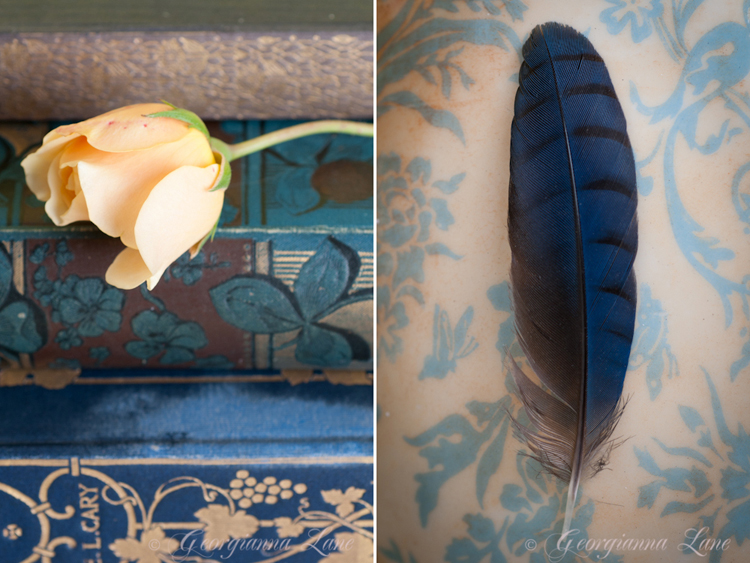 Our recent days of golden sun and intense blue skies have bowed off the autumn stage. But Graham's incandescent blooms still brighten our office window sills and we more than appreciate the abundance of this mighty rose.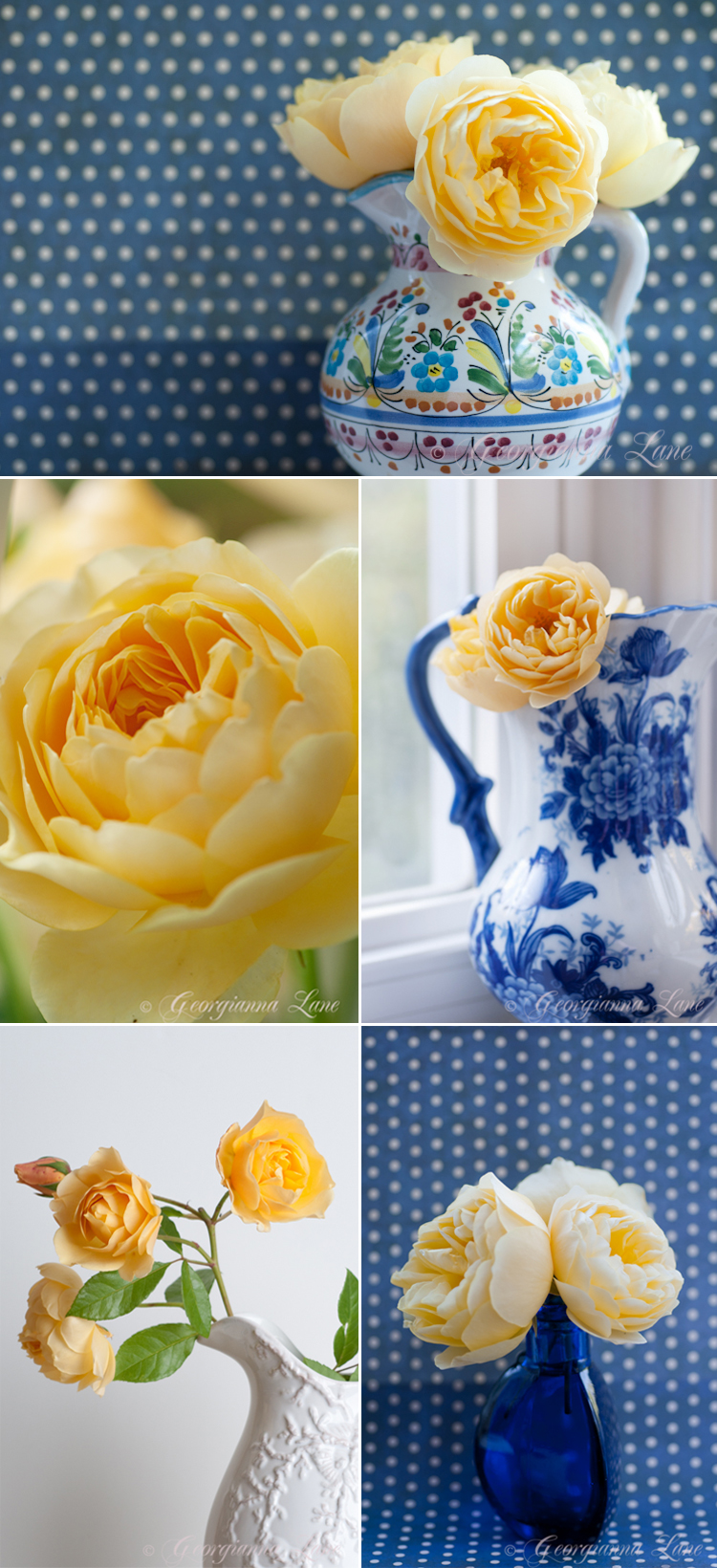 Our trees are just beginning their autumn performance, so I offer this last taste of sun and sky, a prelude to the warmth of a golden fire, cherished old volumes and the coming coolness of the season.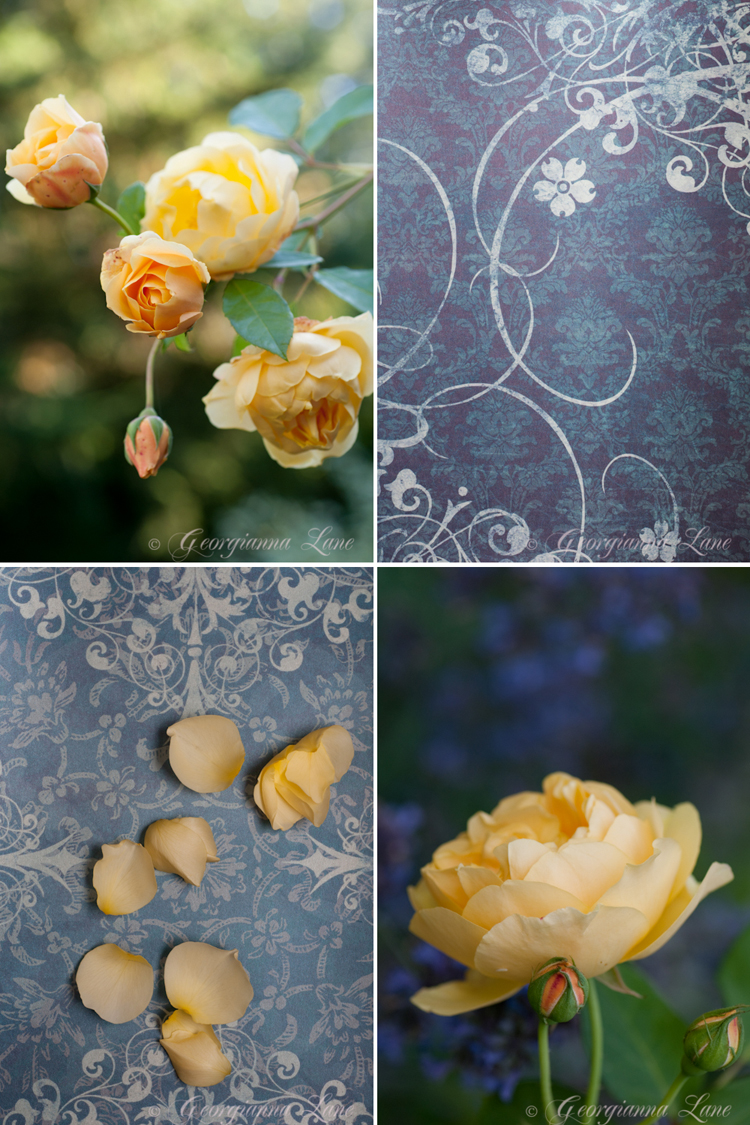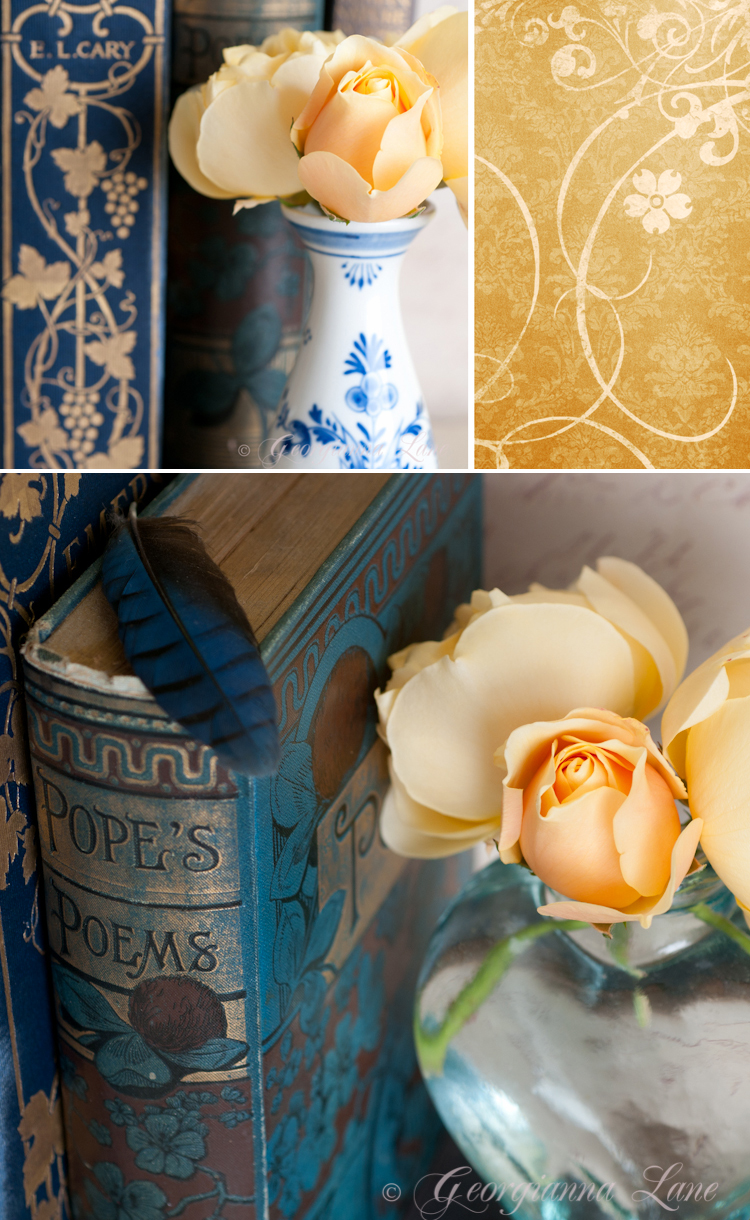 I hope this finds each of you recharged from a weekend of satisfying creative pursuits and I wish you a new week of adventures that are even better than you imagine!
Thank you so much for your visits and comments – each one is a treasure to me.
xo – g