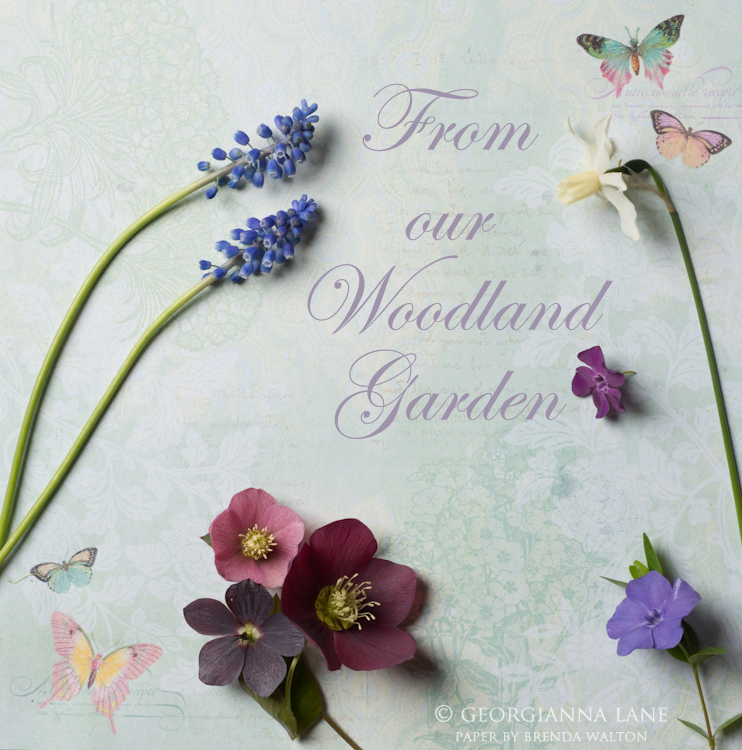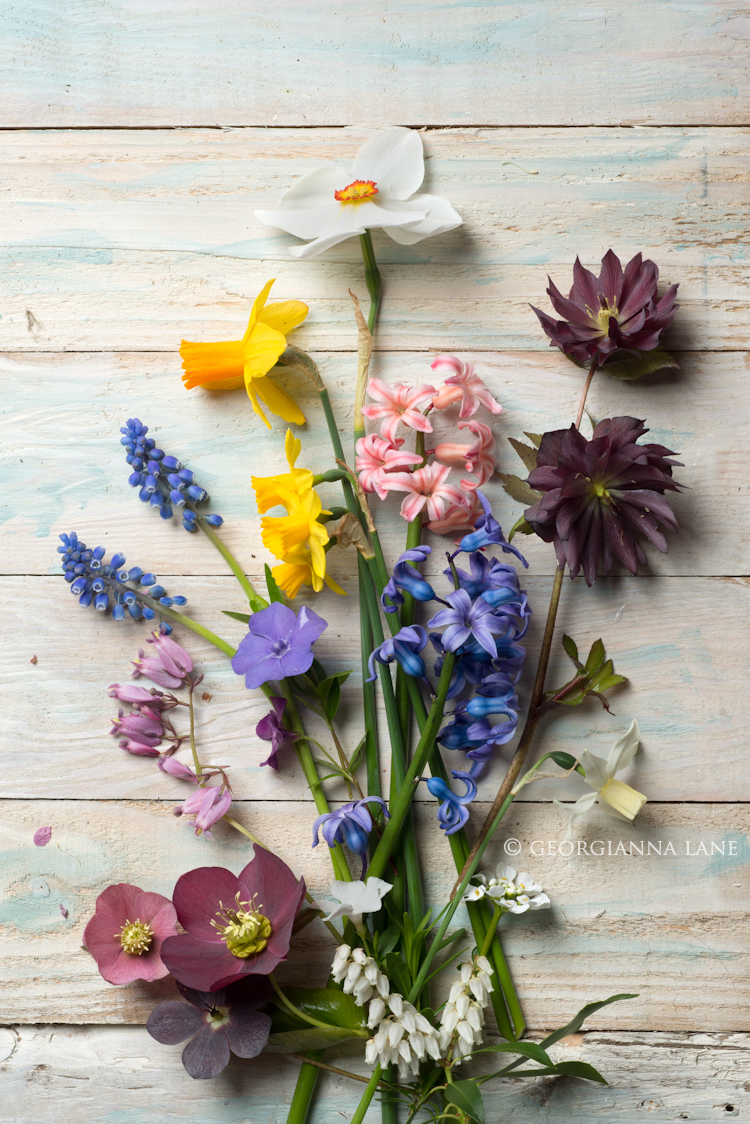 Photographed today – cuttings from our woodland garden.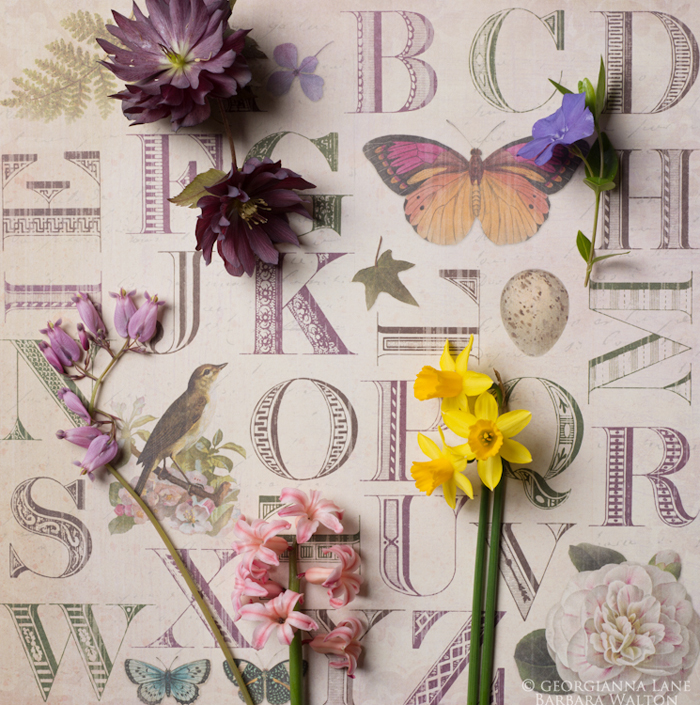 (Displayed on pretty papers by Brenda Walton for K and Company.)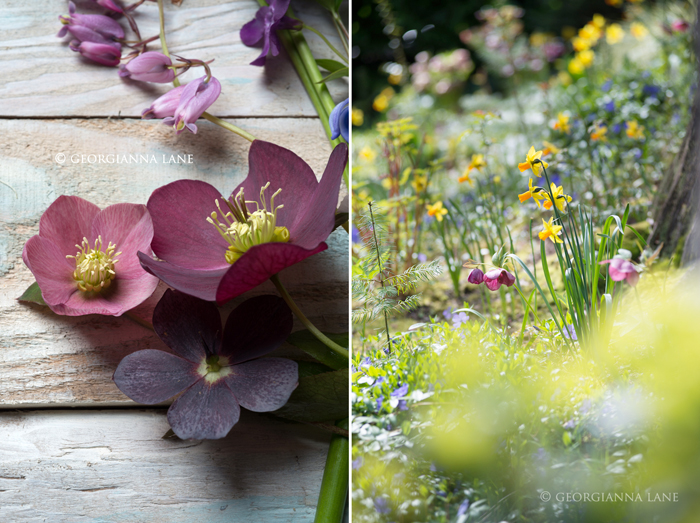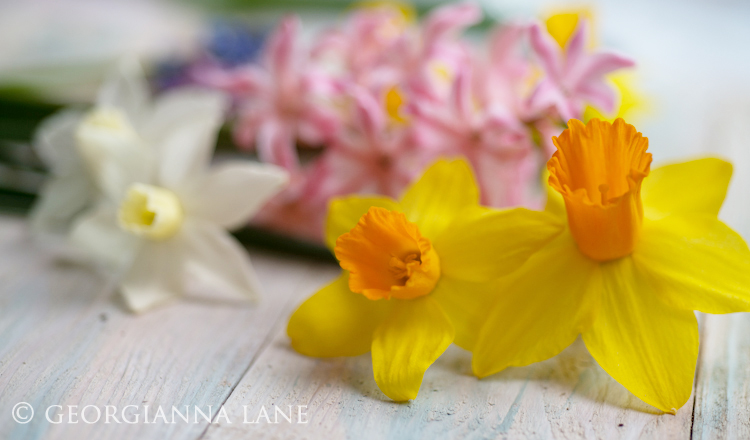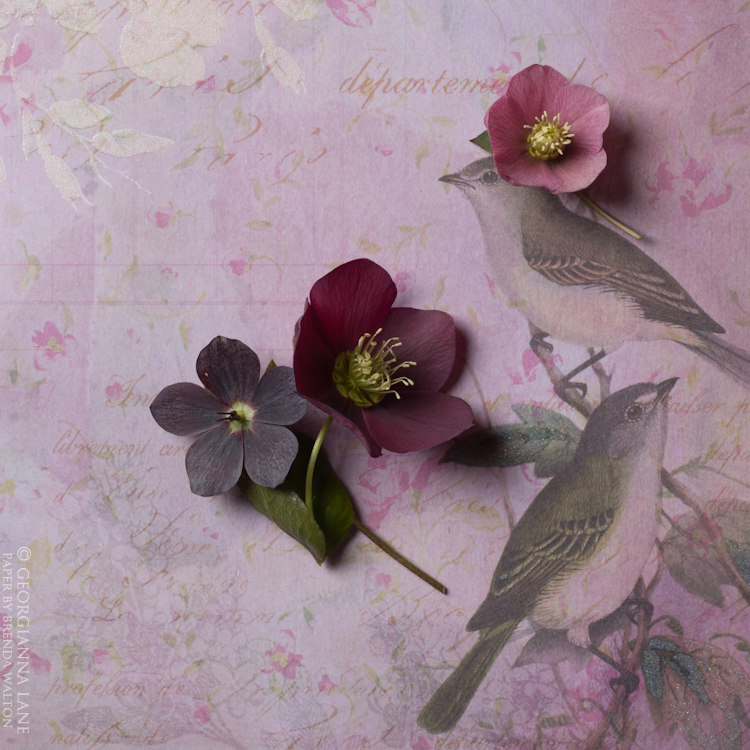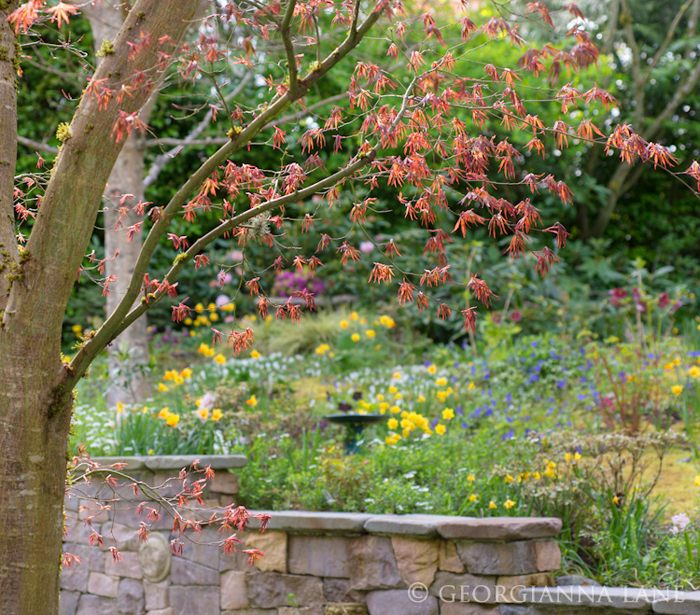 The woodland garden is a 55-foot long area on the west side of our home. When we bought our property almost five years ago, it had quite a bit of bare ground covered with mulch. Over the years I've filled it in with dozens of flowering plants, grasses, ferns, shrubs and hundreds of bulbs. Any bare earth remaining is now covered with a soft, yellow-green moss. The rock wall above used to be awful concrete block. Two years ago, D painstakingly hand cut stone veneer and mortared it onto the entire 55-foot length. Now it is a beautiful, special feature. Our kitchen and entry windows overlook this part of the garden, a source of magical delight after a gloomy winter. The birds love it, too – a true fairy garden.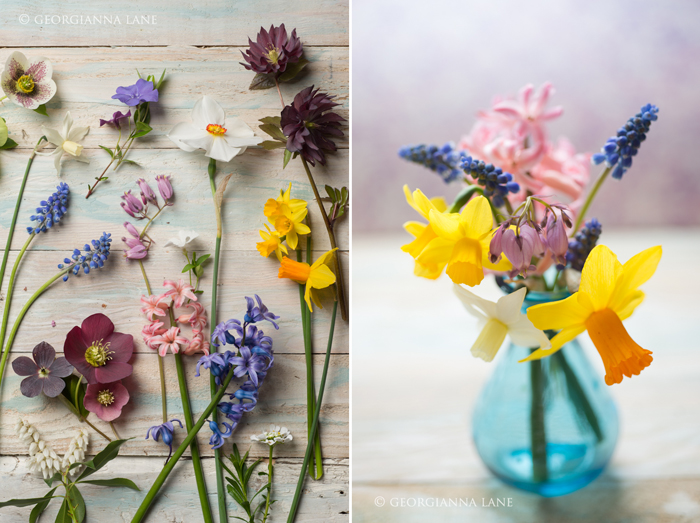 When these beauties begin to fade, the next wave of blooms will begin. Soon to come are Aquilegia (columbine), Dicentra spectabilis (Bleeding Heart), Japanese Painted Fern, hydrangeas, rhododendrons and azaleas, tulips, Lily of the Valley and bluebells.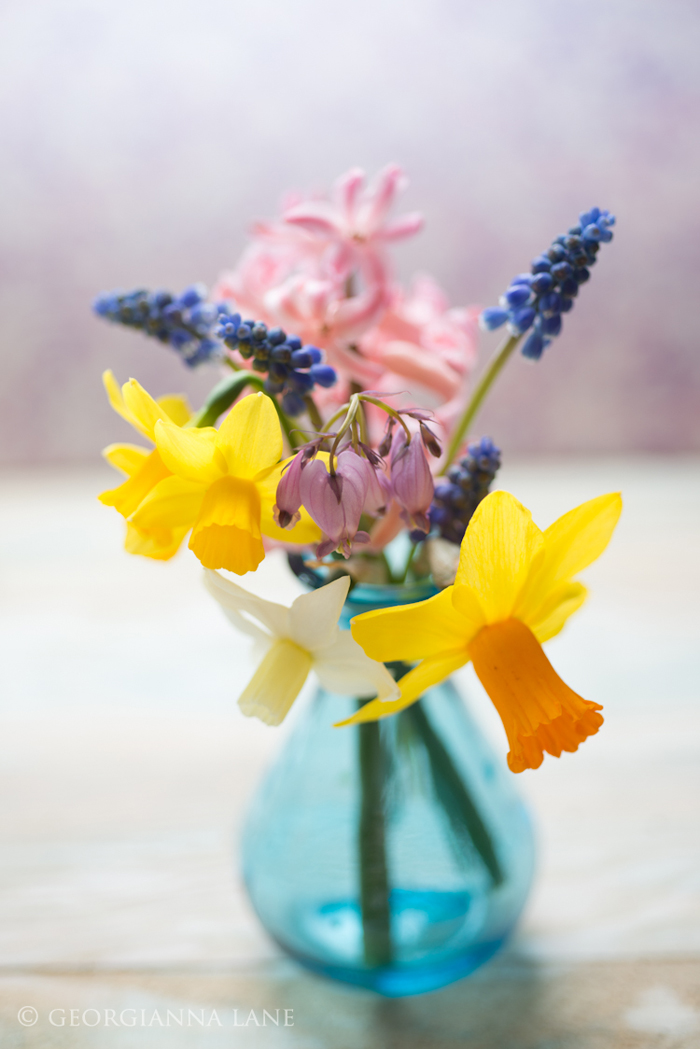 I hope this brought some springtime magic to your week!
much love,
– g
p. s. The next issue of my newsletter will be out tomorrow and includes some great French postcard printables and photo tips. You can still sign up using the link on the sidebar.