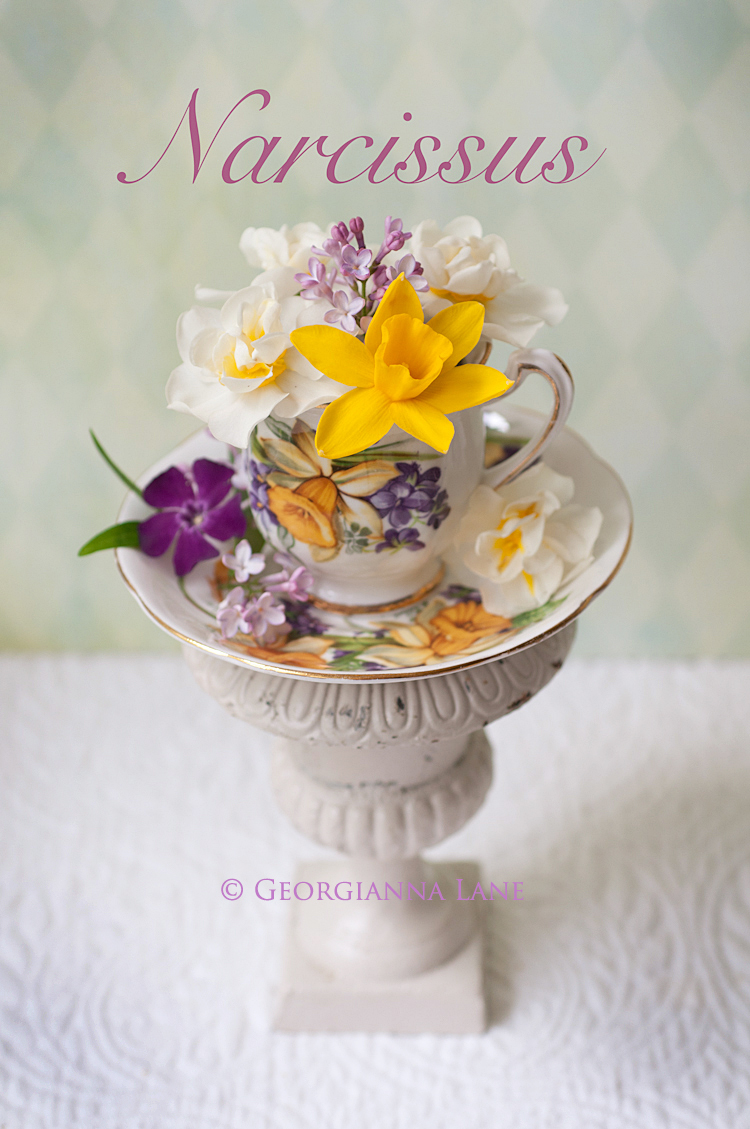 Narcissus "Sweetness", Narcissus "Cheerfulness", Vinca minor (Periwinkle) and Syringa vulgaris (lilac).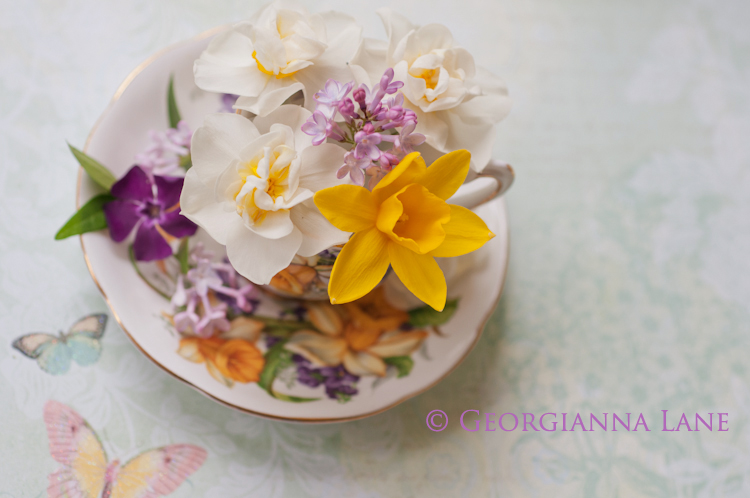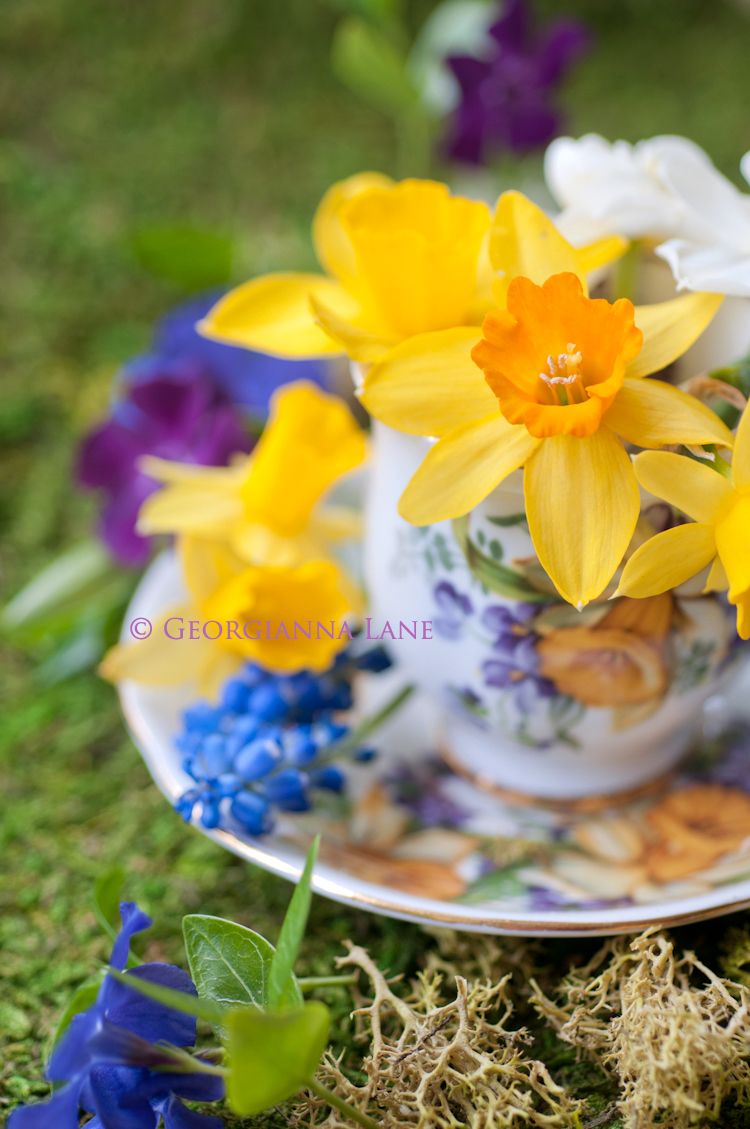 Our woodland garden beauties are awakening, slowly, gently.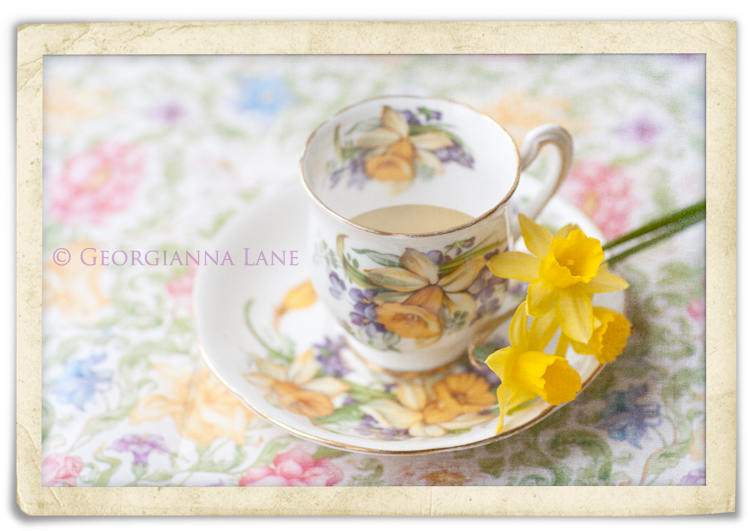 Narcissus "Tete a Tete" (above), with its tiny yellow trumpet, is always among the first, along with crocus and helleborus.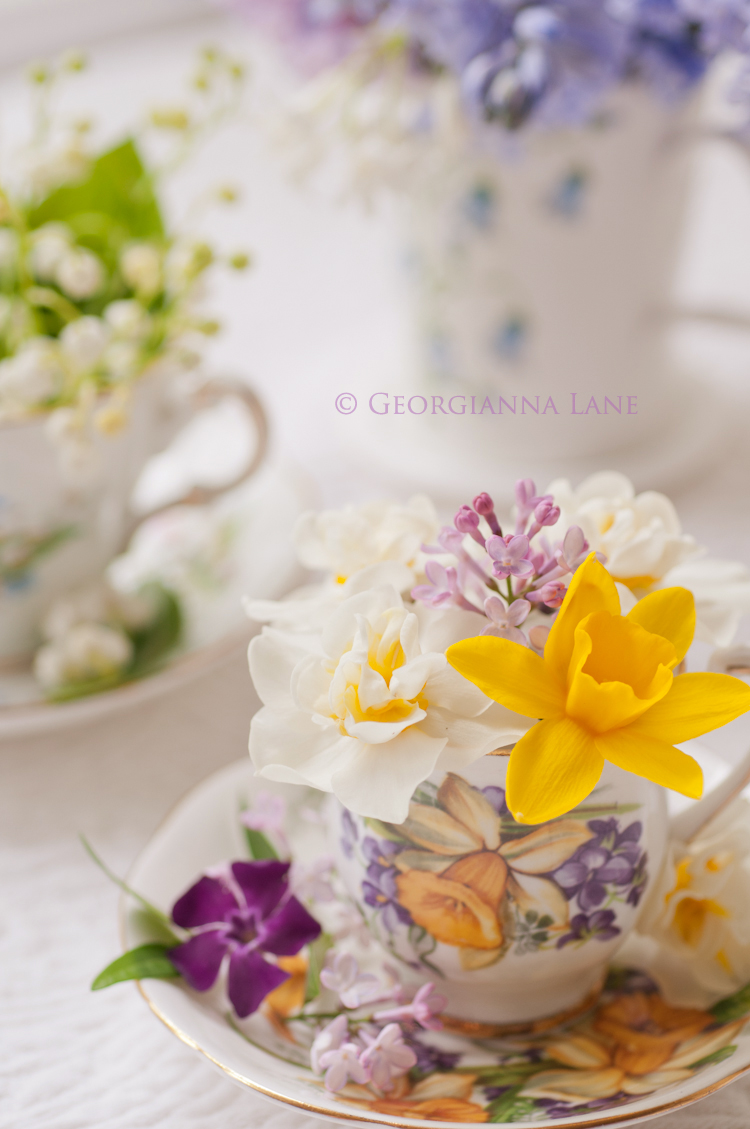 (Although the lilac is not blooming yet. These images are from an extensive shoot I did last year featuring spring woodland flowers, all of them from our garden.)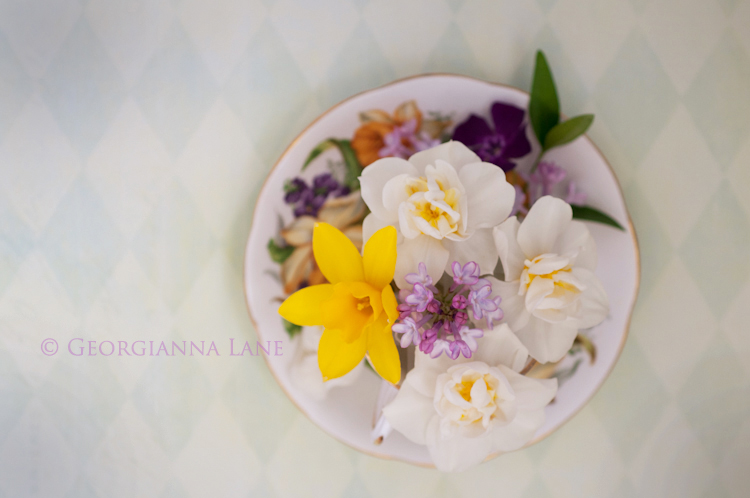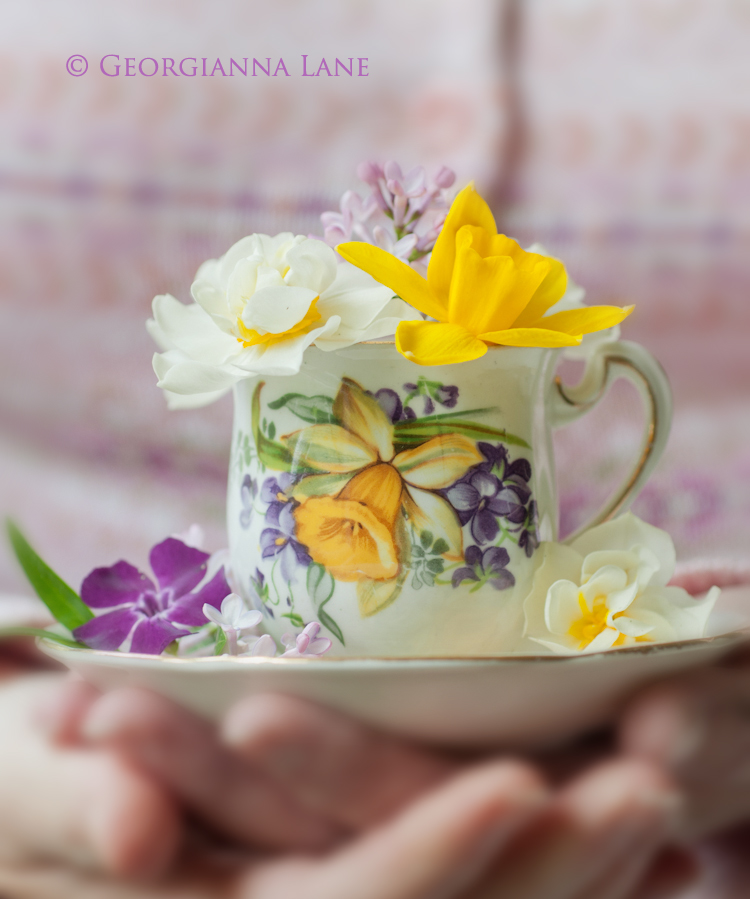 The garden will claim more and more of my attention as the weeks unfold and the plants unfurl their magic. But the main activity this week is preparing for my show on the 24th. Wouldn't it be grand if ALL of you could attend? We're going to have a fabulous time!
Many thanks for the wonderful feedback on the first issue of the newsletter! I'm so pleased you enjoyed the downloads and goodies. And thanks especially to those of you who filled out the e-course survey – your answers are invaluable. (If you haven't and would like to, you can here.)
Wishing you many opportunities for tea and bright flowers this week.
xo
– g
p. s. I believe I neglected to mention last week the most recent post at Paris By Two. Enjoy!