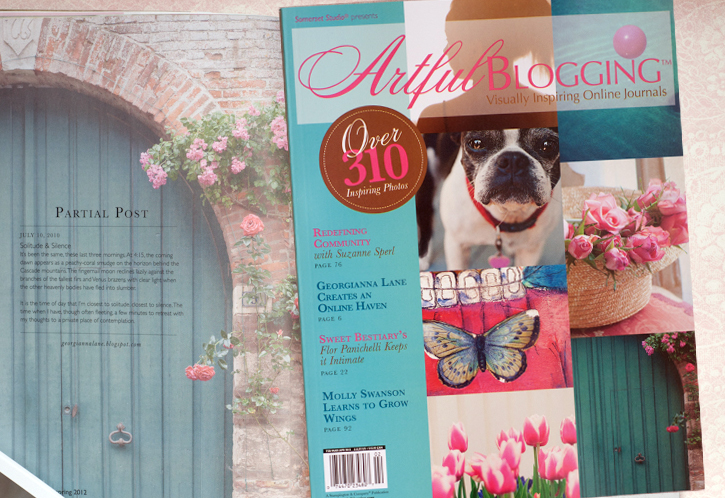 Hello, my friends! My gratitude to Editor Jennifer Taylor at Stampington for selecting my blog to be featured in the current issue of Artful Blogging! Pretty thrilling to walk into Barnes and Noble and see my images front and center on the publication rack! A true treasure trove of beautiful, creative and inspiring blogs, Artful Blogging is an exquisitely crafted publication to be kept and cherished always. It delights me that many of you have seen the article but please indulge me for a moment in sharing the pages for my friends outside the US who may not be able to acquire this issue.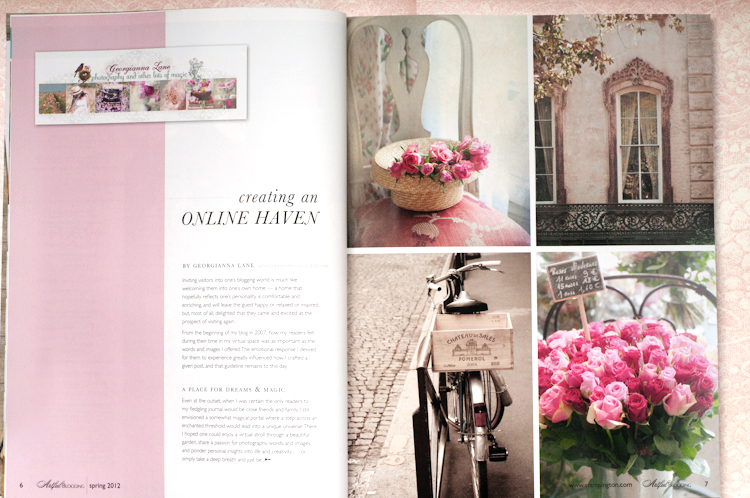 My article is entitled "Creating an Online Haven" and gives an overview of my thoughts and aspirations when I began this blog as well as the basic principles that guide its content to this day. I also share tips and ideas for others in the establishment of their own blogs such as the importance of creating original content, care in choosing images and thoughtfulness in writing the words.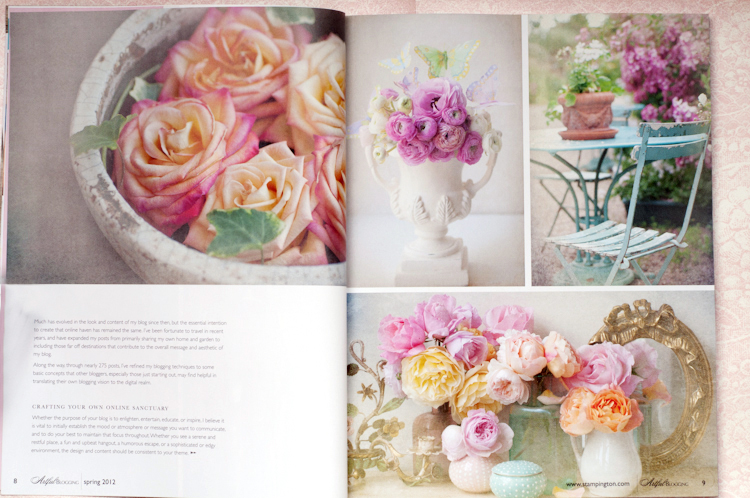 I'm enamored with how the Stampington designers presented the article. In my mind, I seem to have sent them a hodge podge of images but they've made it very cohesive and unified – thank you!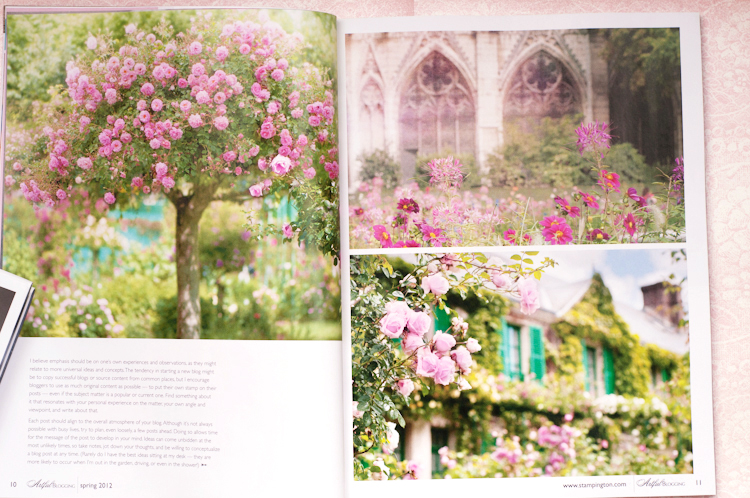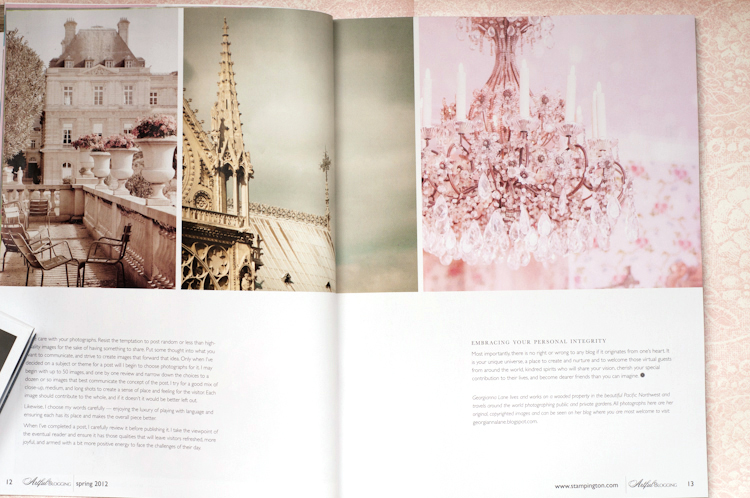 Hmm, they've used many of the Paris and French country images – we can't get enough, can we? And on that note, I'm still processing images from last summer. (I'd better accelerate the activity, as soon we will be on the road again with a new year's worth of photos on the way.) Below, a new one just for fun, of the magical carousel near the Eiffel Tower. (Available here. )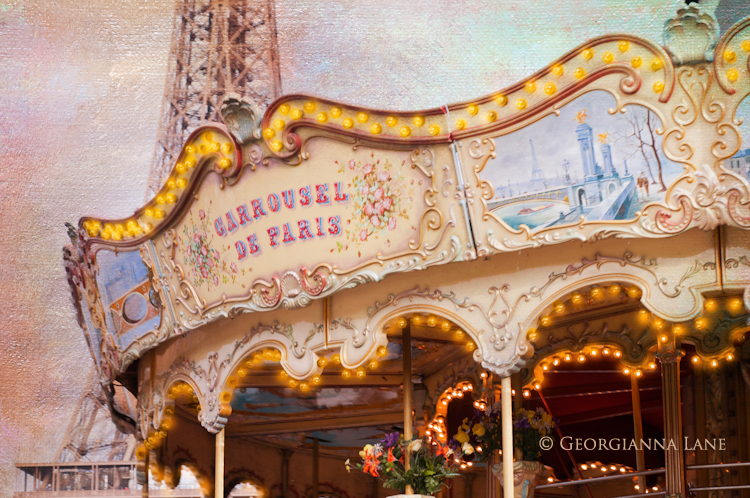 Which inspired a new set of Paris postcards: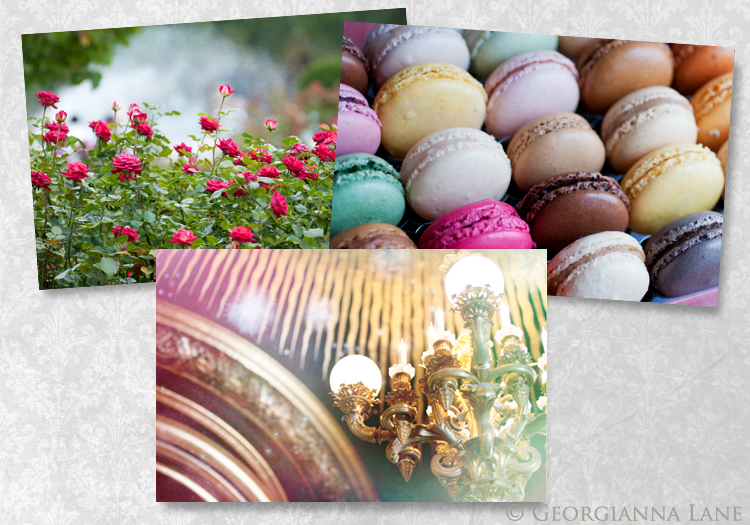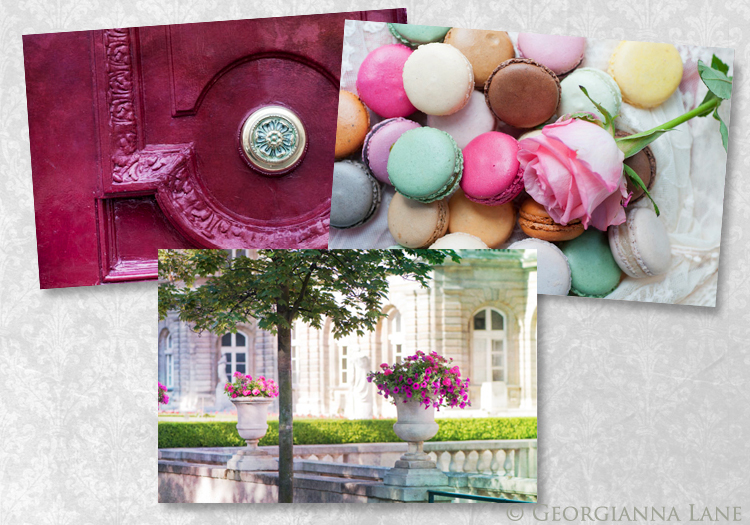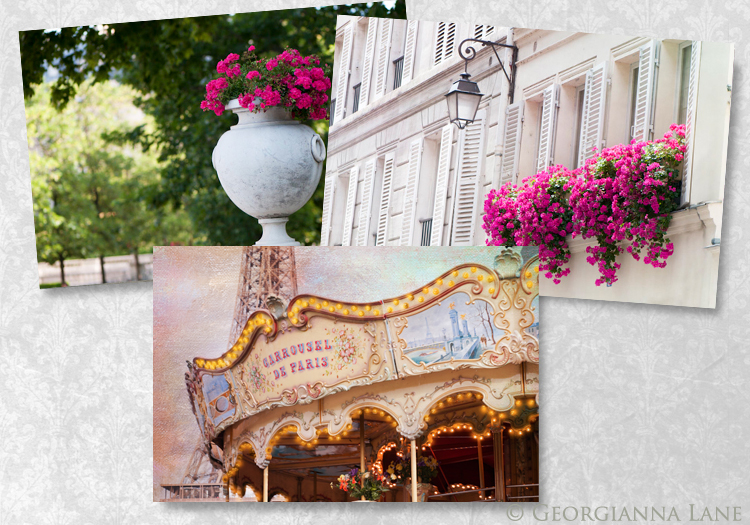 Thank you to VERY much to everyone who has signed up for the newsletter. This particular project is quite important to me for two reasons:
One, I have much to share in the way of photography tips, shop specials, exclusive articles, the e-course and more which may not always fit the general atmosphere here, which I try to keep mostly as a relaxing retreat of words and images.
And two, over the next few months, this blog is going to undergo a technical makeover and probably a change in platform, due to major changes occurring where my blog images are hosted (I don't use Blogger but have my own server to better control how they appear).
As well, Google is eliminating Google Friend Connect this week. So, during these changes I would very much hate to lose touch with any of you and if you are on my mailing list, I'll keep you informed. Each of you that visit/comment are quite important to me. Let's stay connected, okay? I promise to make it worth your while.
Sending wishes for a day filled with what makes you most happy.
much love,
– g