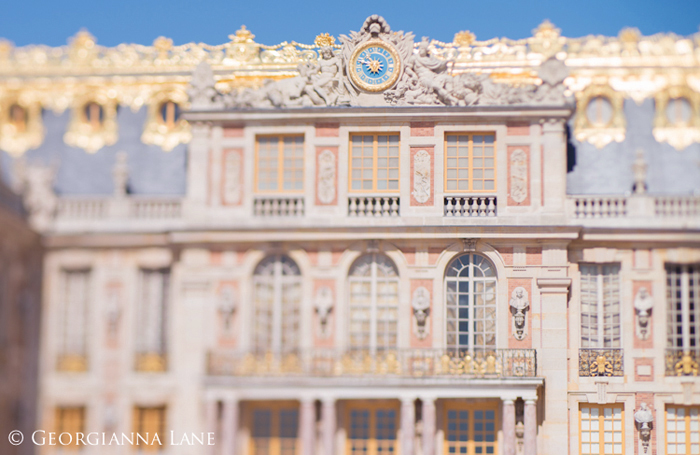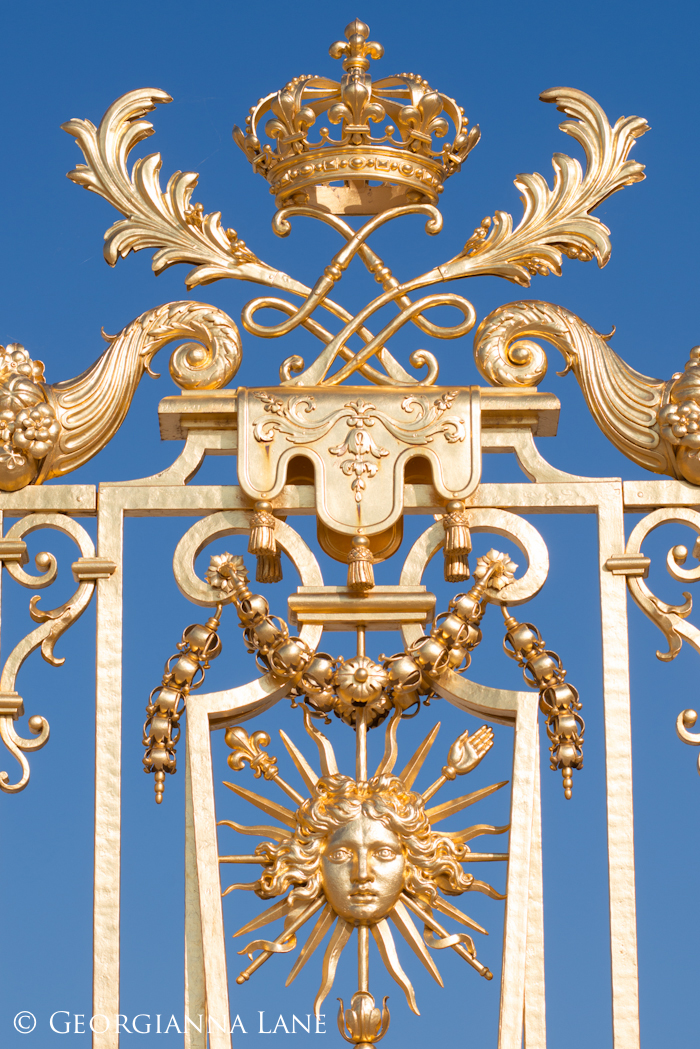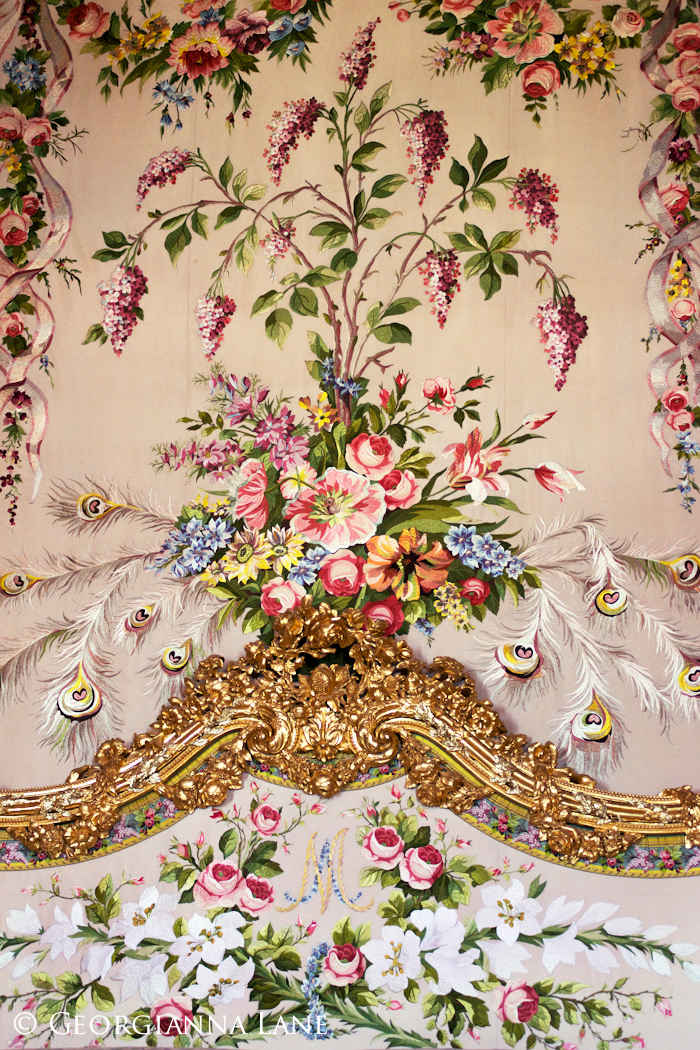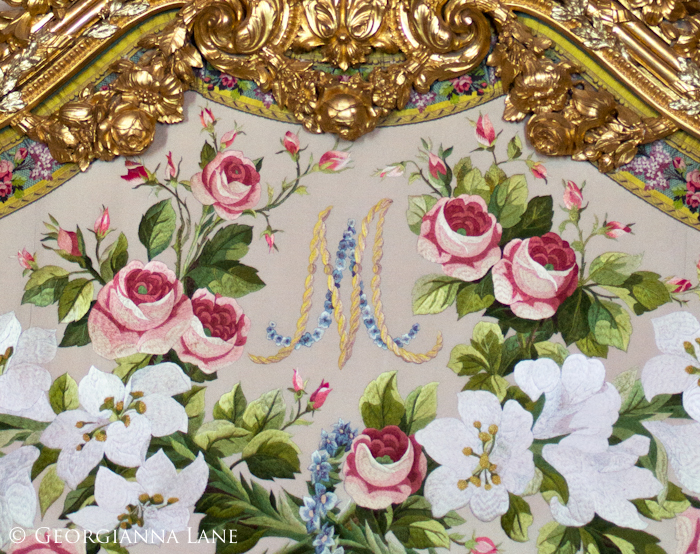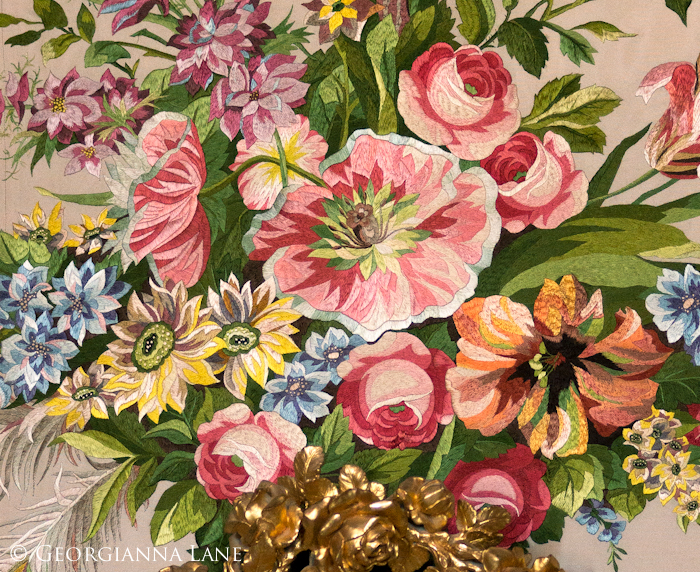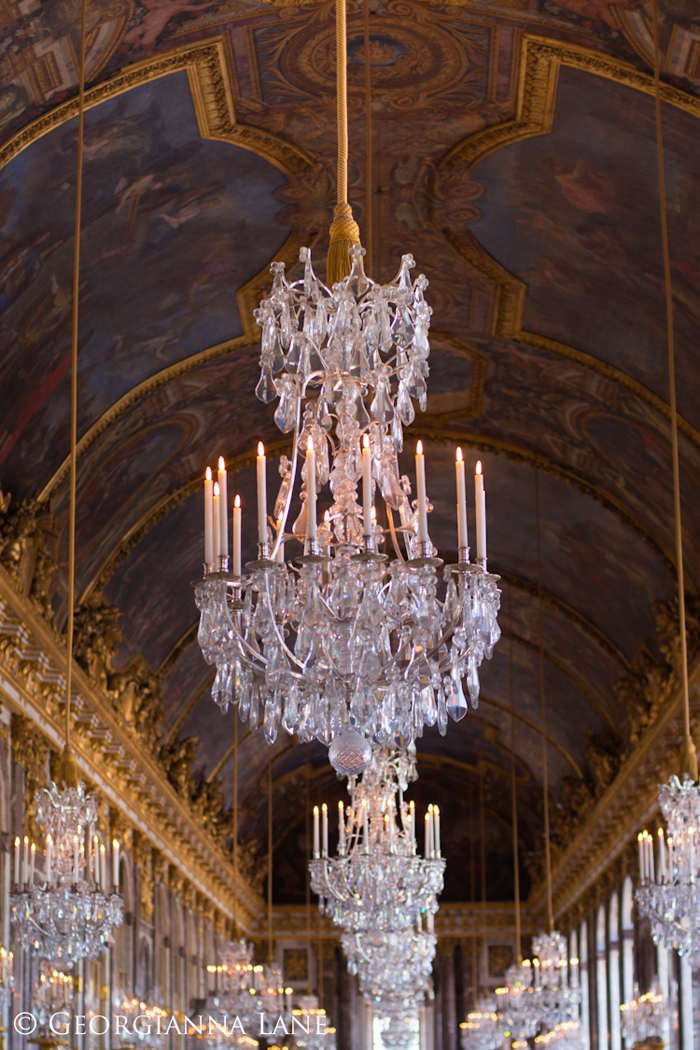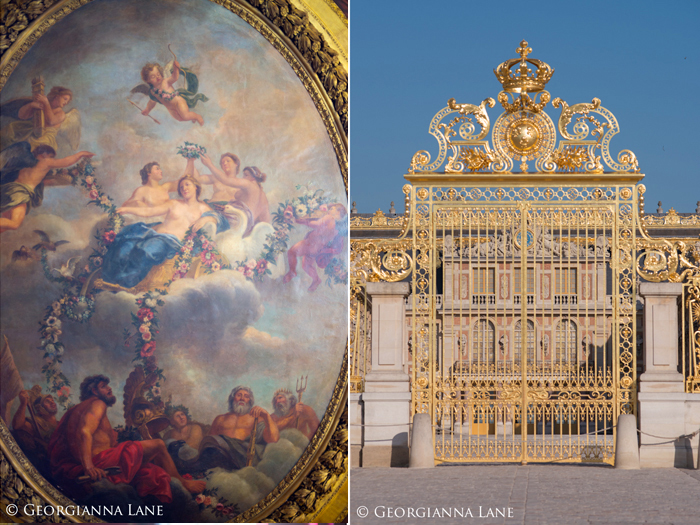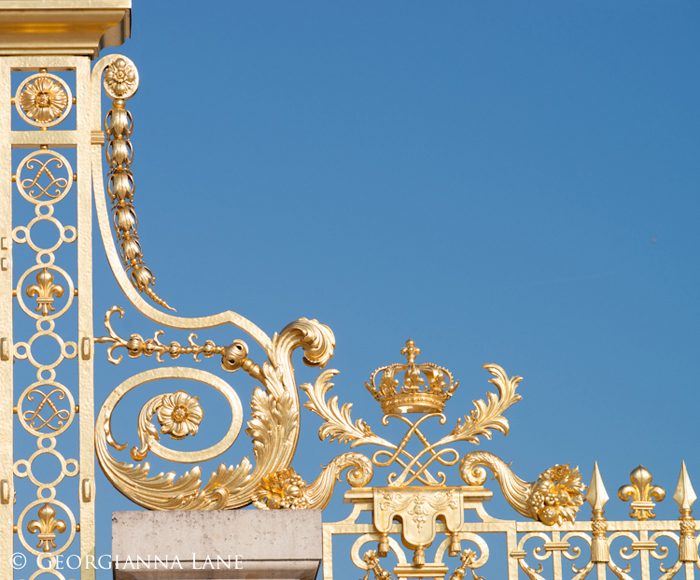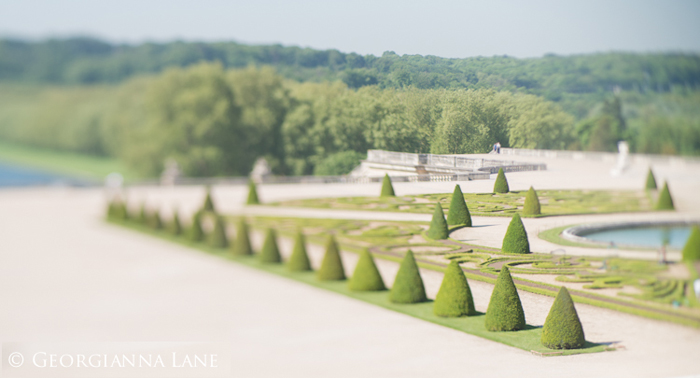 A few weeks have passed since my visit to the Palace of Versailles. And now finally a chance review the thousand or so images I took there and begin to fully appreciate, in retrospect, its outrageous and over-the-top splendor (more so than I could whilst in my blistered, footsore, sunburnt, heat-exhausted and general jet-lagged state during said visit).
I had chosen my day carefully, based on weather and expected (smaller) crowd volume. Arriving by an early train from the Musée d'Orsay station in Paris, I began the short walk towards the Palace. The sky was a brilliant, piercing blue (the above photos not enhanced in any way), creating a vibrant backdrop for the gilded Palace as I rounded the corner and it came into view. So brilliant, in fact, that I was actually forced to put my sunglasses on against the golden glare of the entry gate and parapets.
The Sun King would have approved.
The images in this post are all from the main Palace, primarily the State Apartments.The workmanship is exquisite, as can be seen in the detail of the tapestry above Marie Antoinette's bed. Not printed fabric but painstakingly-crafted, hand-embroidered cloth. I hope you can see the stitches in the close up shots. I didn't see it myself at the time, due to the distance visitors are required to maintain, but I shot it with a long lens with a high megapixel count camera and during processing was surprised to see the detail suddenly appear.
The famous Hall of Mirrors is staggering. I photographed it from many angles with every single lens I own. After awhile, I figured out the best angle to catch the light though the chandeliers and make little rainbows in the crystals.
Thought I've gotten quite a few requests, I haven't had much time to create fine art print listings for the Versailles series yet but I did get a few images and a little postcard set in my shop here.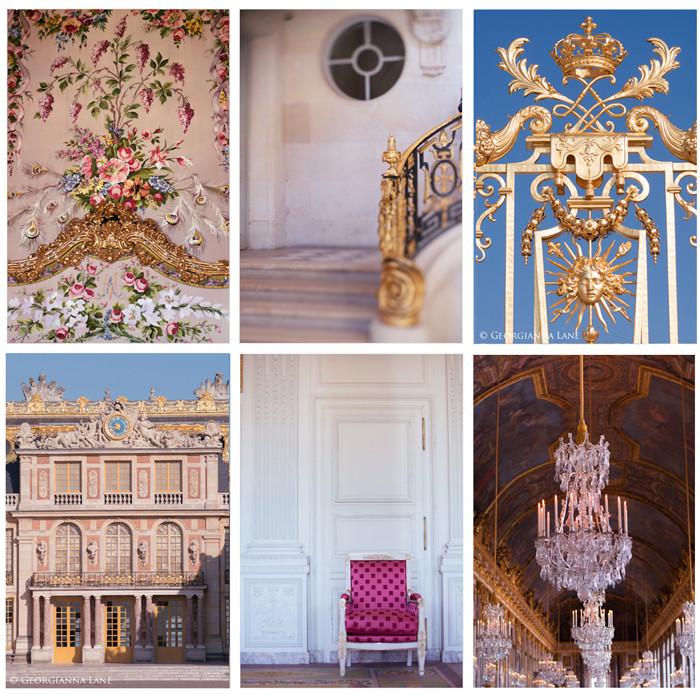 And finally, MANY thanks for all your positive feedback and support through the blog move! I really am so fortunate to have such lovely friends and you are each much appreciated.
Have a new week filled with beauty and joy!
love,
– g