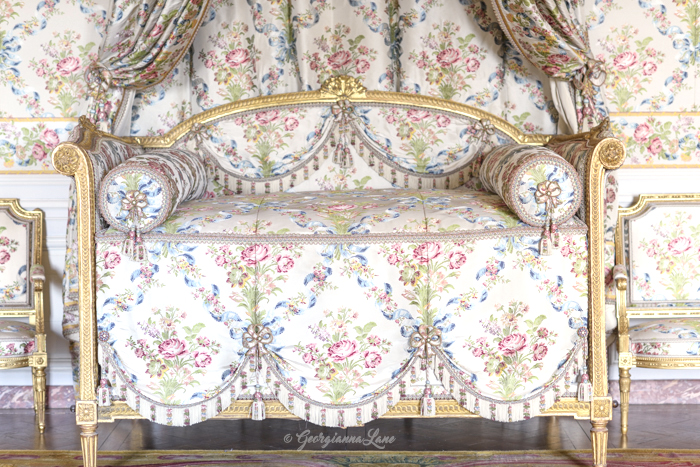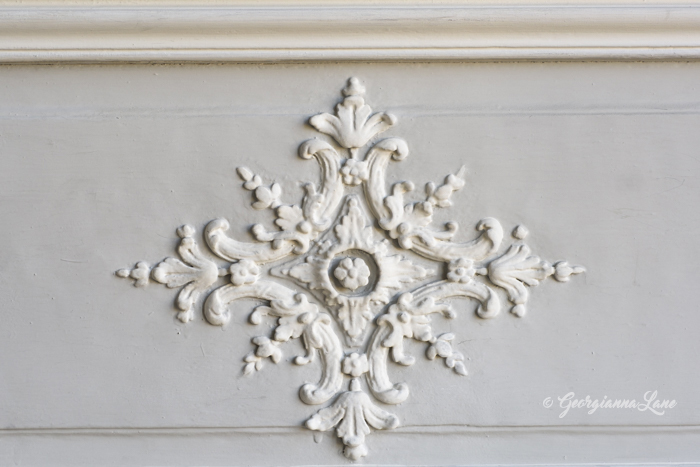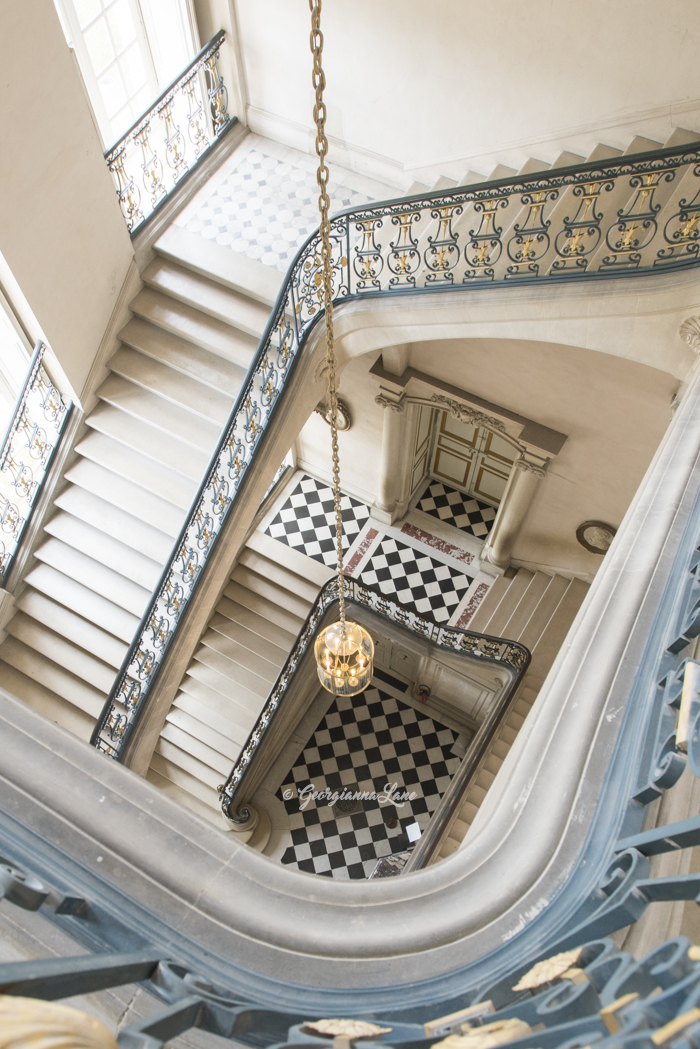 Hello, dear friends! As many of you know, I spent nearly three months in Paris this past spring while writing and photographing my upcoming book on Paris to be published by Abrams early next year. (!!) Many of my shoots required private access to major museums and locations and were set up well in advance, including this very epic one at Chateau de Versailles. And when I say I was "alone" at Versailles, it wasn't just a solo trip. I literally was the only person (along with my French guide) in these glorious rooms for an entire morning. Let me tell you, my heart was pounding and I got shivers when I walked into the empty Hall of Mirrors, a space normally filled with visitors! ("Don't blow the shots, I was telling myself!")
Truly, it was a great privilege to be in this magnificent location under such circumstances. Imagining what these rooms have witnessed over the centuries, sensing the echoes of history, intrigue, personal dramas great and small, and seeing close up the myriad details of life in such splendor was a once-in-a-lifetime experience which I will always cherish. A special mention to the Pubic Relations staff at Versailles for their professionalism and friendliness and to my guide who had the idea to take this photo of me to commemorate the day.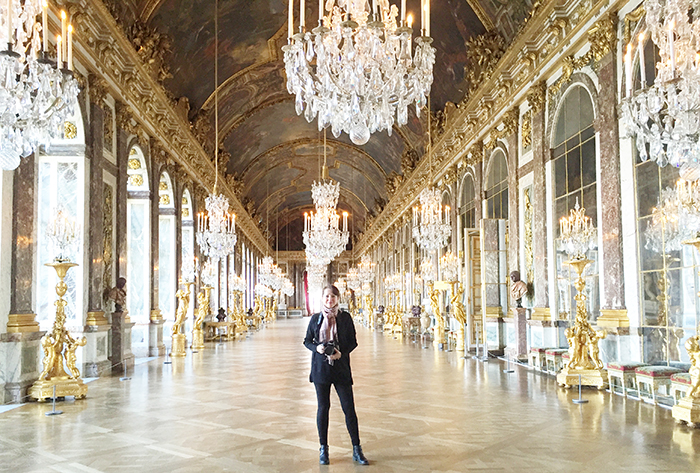 __________________________
Château de Versailles Some recommendations: The Château is closed on Mondays so Tuesdays tend to be the most crowded. I've found Thursdays to be a good choice. Purchase your tickets ahead of time to skip the longest of the lines and arrive early. Be prepared for a lot of walking within the château and grounds and take advantage of the small train and/or golf carts to travel between the main chateau, the Trianons and Marie Antoinette's Hameau to save time and energy. If you prefer to just enjoy the grounds for a picnic or relaxing stroll, they are peaceful and vast, and entrance is free. Numerous tour companies in Paris offer guided tours to the Château which can help avoid lines and crowds, but the fees can be expensive. The Château website offers a wealth of information and inspiration. Allow a full day, or even two, if you can schedule it, to fully experience and appreciate this extraordinary location.
Wishing you all a beautiful week.
Love,
G