Time Traveling in France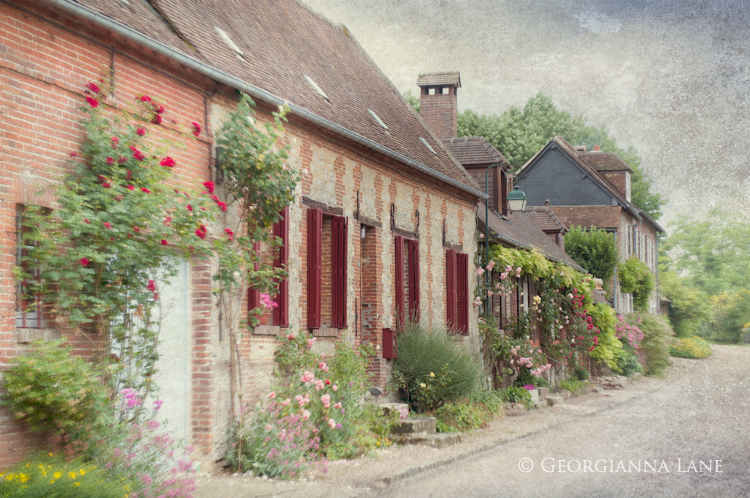 … in a tiny medieval village, of cobbled streets and ancient timbers, and houses draped in roses, a place that I'd been dreaming about, planning, researching and hoping to visit for over 10 years.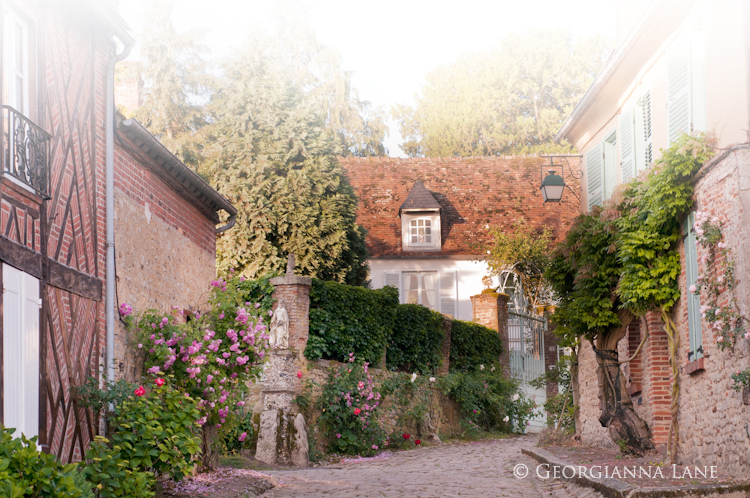 And we made it. Driving through the countryside of Picardy, only losing our way once or twice, down country lanes and up narrow roads, D and I arrived, welcomed by roses at their peak and a hostess whose charm and presence were a perfect compliment for the impossibly picturesque village, nearly untouched by time and ready for our days of exploration.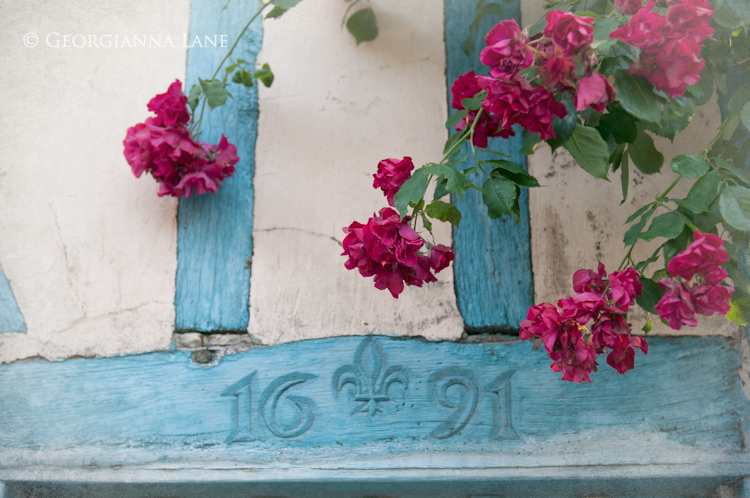 La Maison Bleue, dated 1691, is by no means the oldest house here, for the village was in existence at the time of William the Conqueror.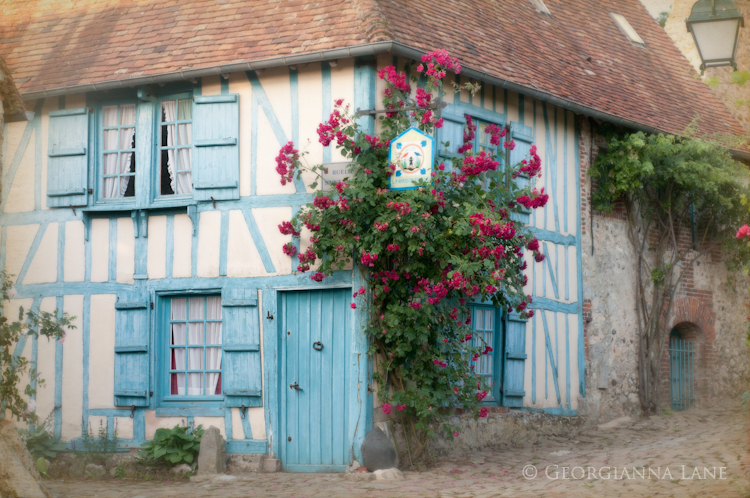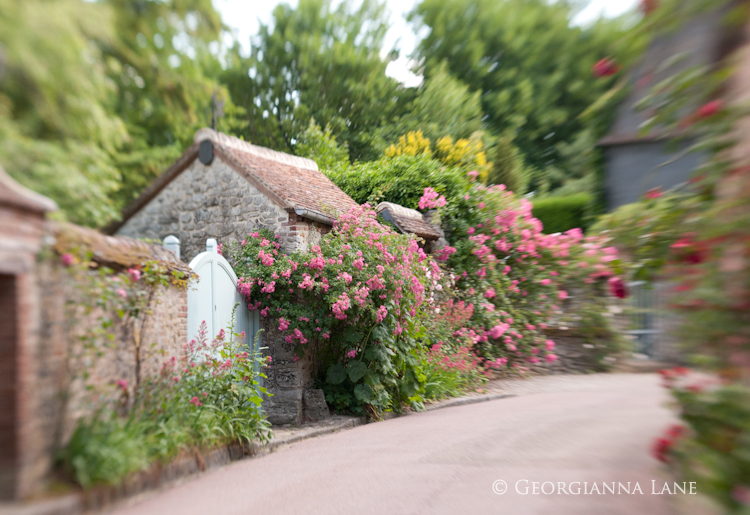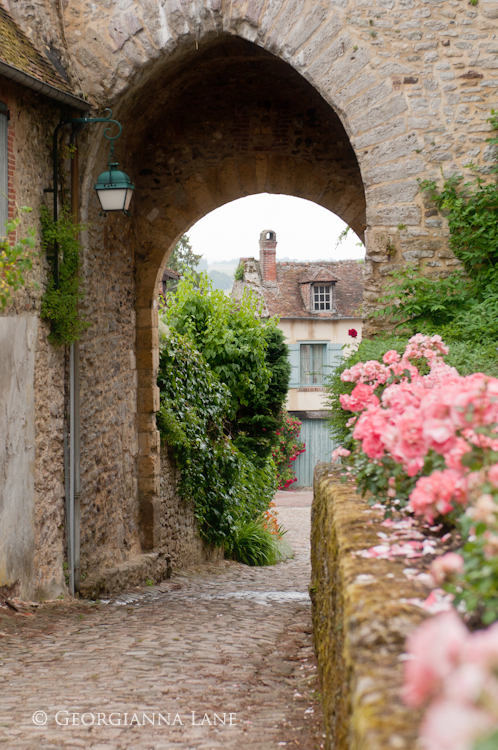 Roses adorn nearly every doorway, window, and fence. Buildings are still comfortingly solid and sturdy after centuries, every surface is aged and worn, but with authenticity, not artifice.
This is the real thing.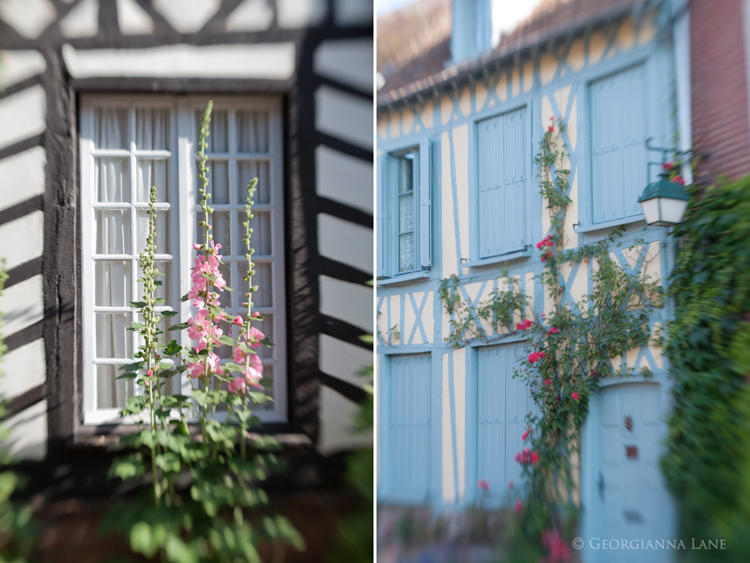 I'm rather delirious about the images we took in France. I find myself really transported by them and hope they do the same for you.
And since I've had some requests, I'm doing a few things I haven't done before. I've begun making some of my travel photographs available as fine art prints in my shop, and I'm creating select image collections in a very affordable 4″ x 6″ size. I'd really love for as many people as possible to be able own them as they are quite special to me.
The first collection features four images of
La Maison Bleue
. Honestly, could there be any place more charming? The prints are available
here
.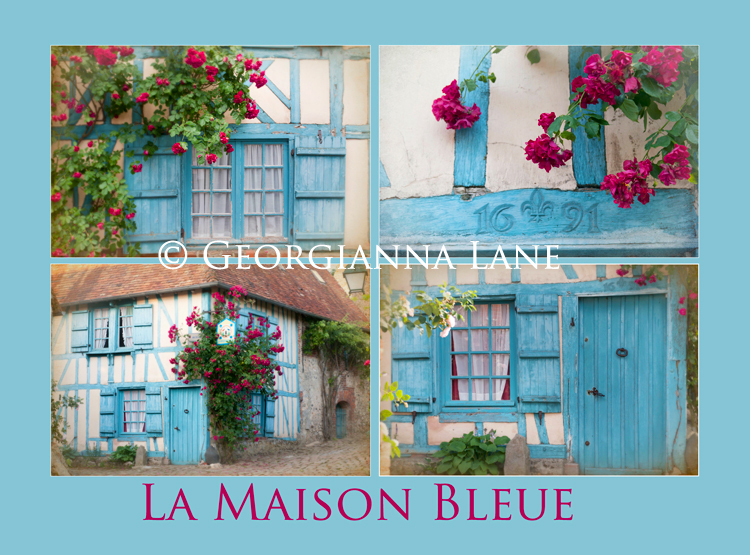 The second collection is Les Fleurs du Village, six dreamy scenes of roses and flowers in a French country village. Find it here.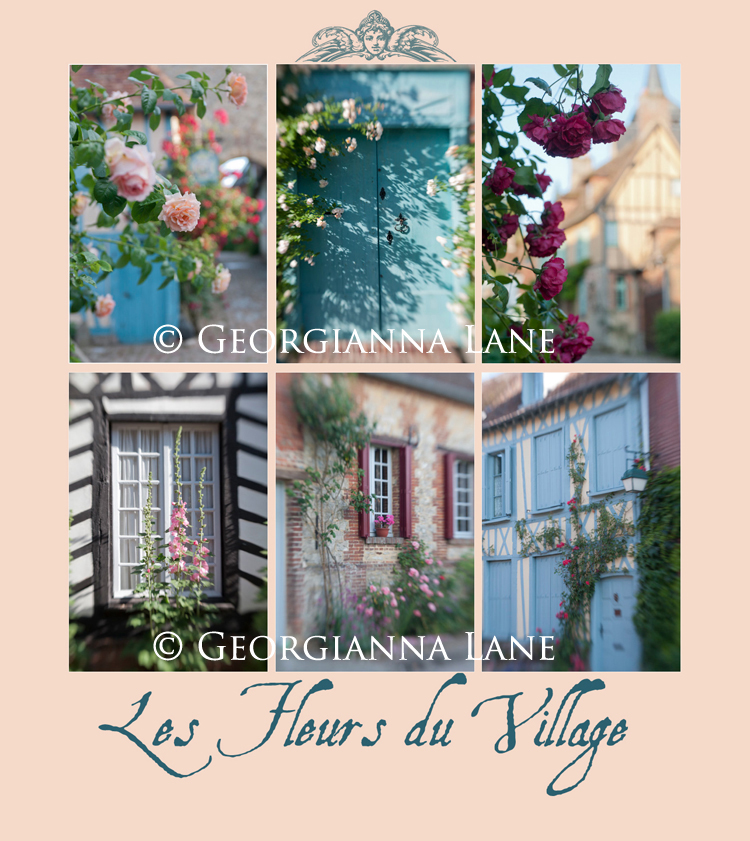 Some larger prints are available in the France section of my shop.
Next post I'll share more about the village and Picardy. Still to come – Monet's Garden, French chateau gardens and Paris!
We had a lovely day and evening celebrating the first day of summer at Hillhaven – warm, sunny with dinner alfresco with family. Quite perfect. I hope yours was, too.
Thank you for visiting, thank you for following along and thank you for all you do each day to make the world a happier and and more beautiful place.
love,
– g