Macaron Party!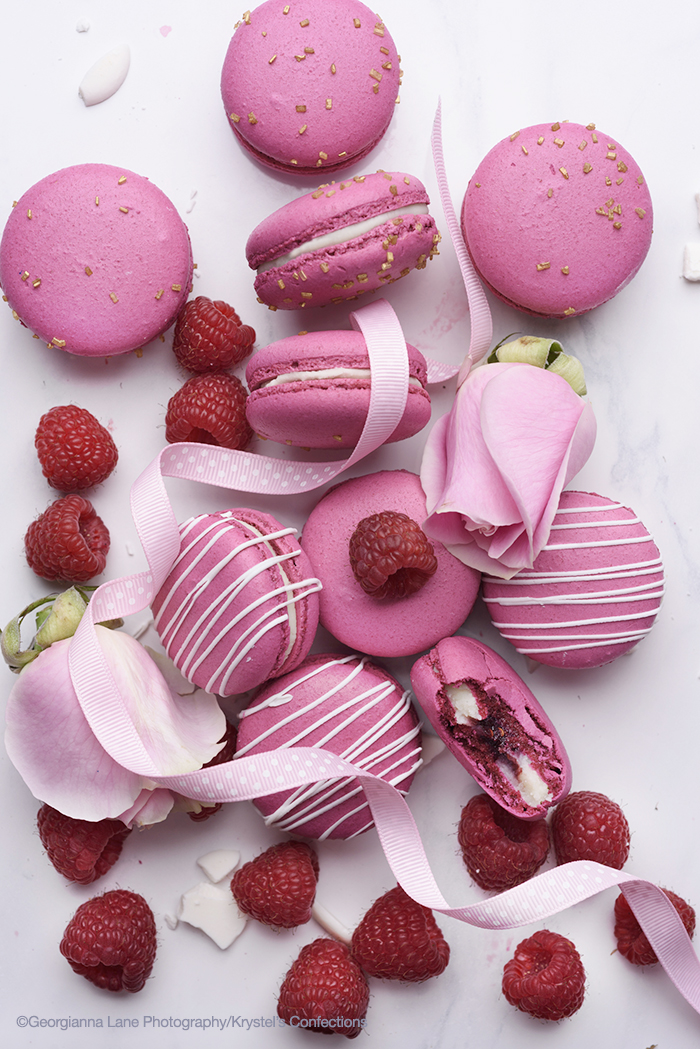 Hello!! Something to brighten up your Monday! Recently I did a shoot with a marvelously creative baker, Krystel Santos, and we had a wonderful time creating styled shots for her new collection of macaron flavors, including Raspberry, Strawberry Champagne, Dark Chocolate and Salted Caramel, Hazelnut Praline, Black Sesame, Earl Grey and more. The inevitable question regarding such shoots is how many were consumed during the production. I'll never tell. :)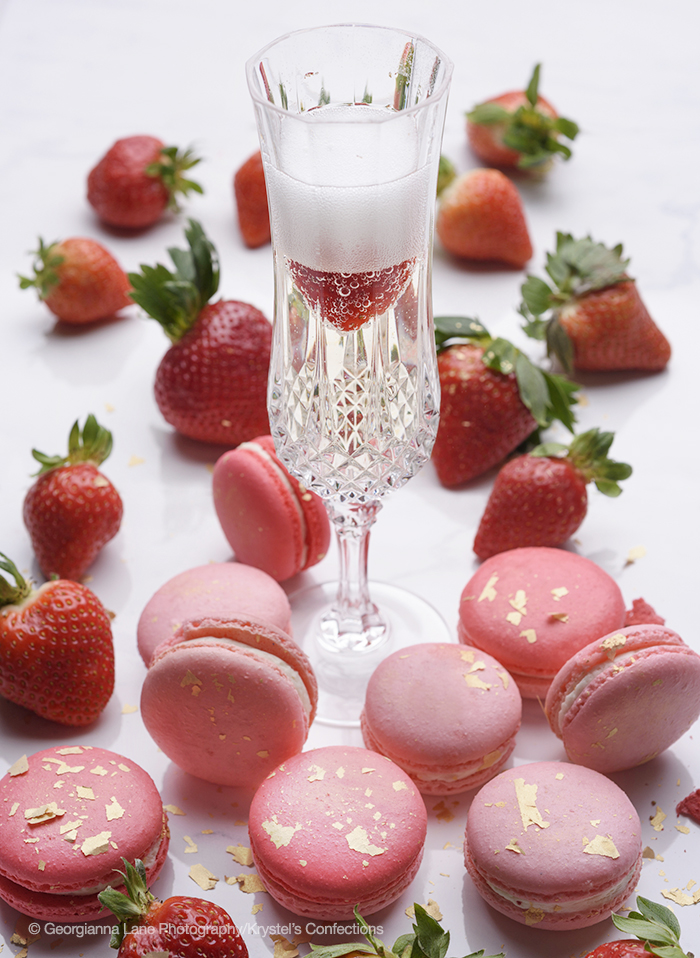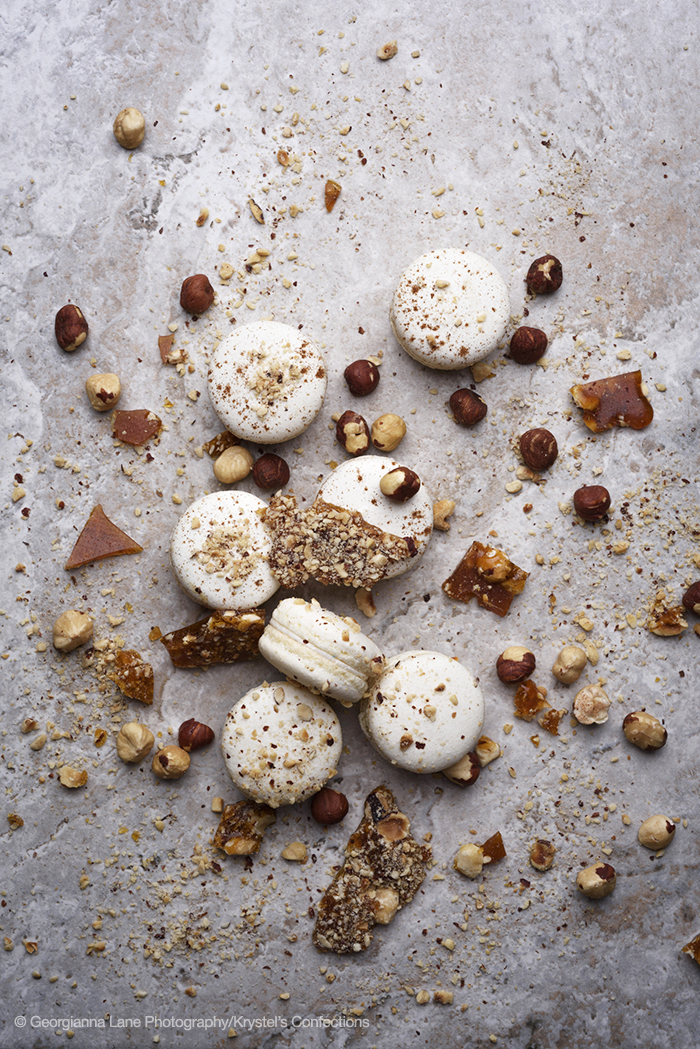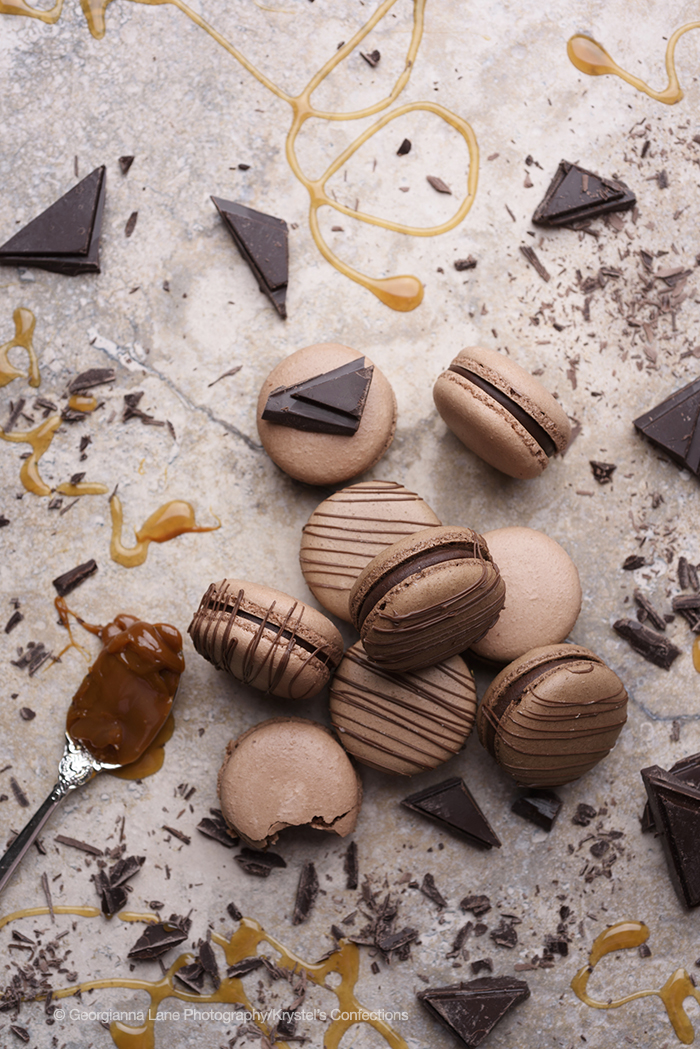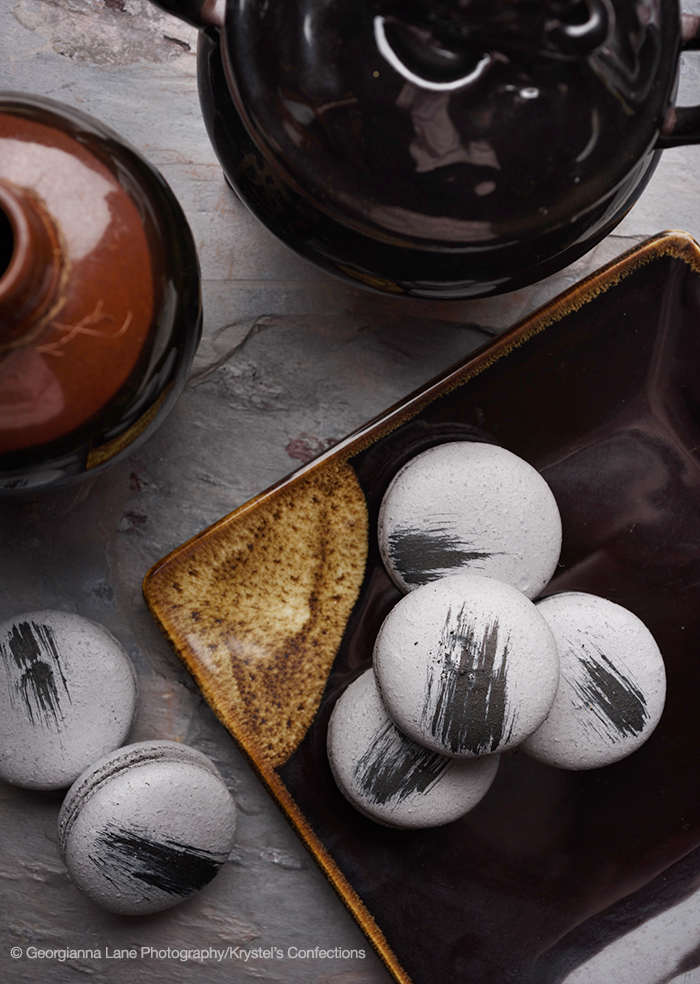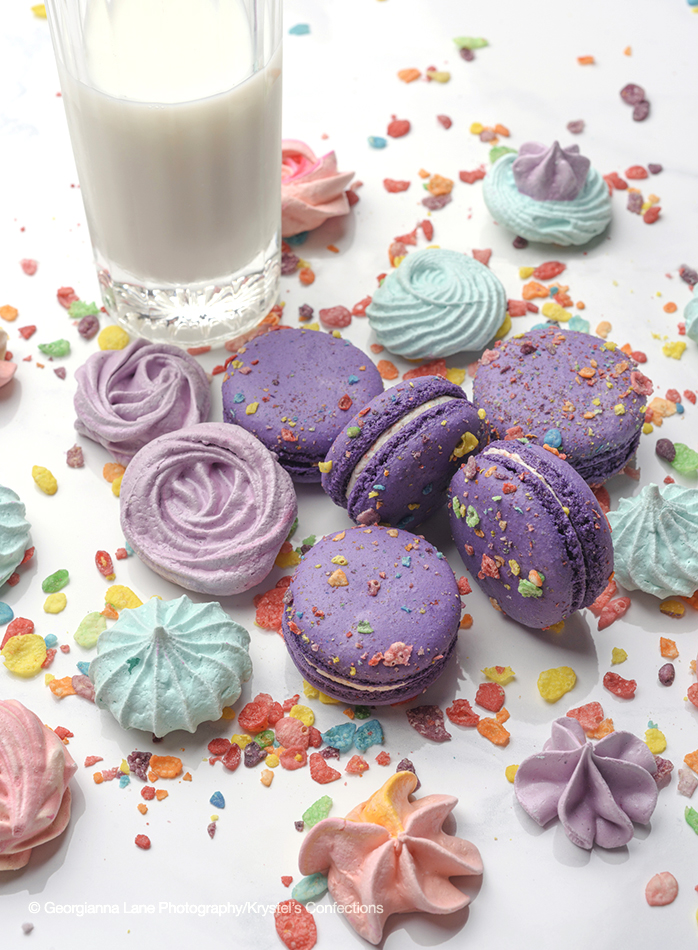 Her meringues are as delectable as her macarons.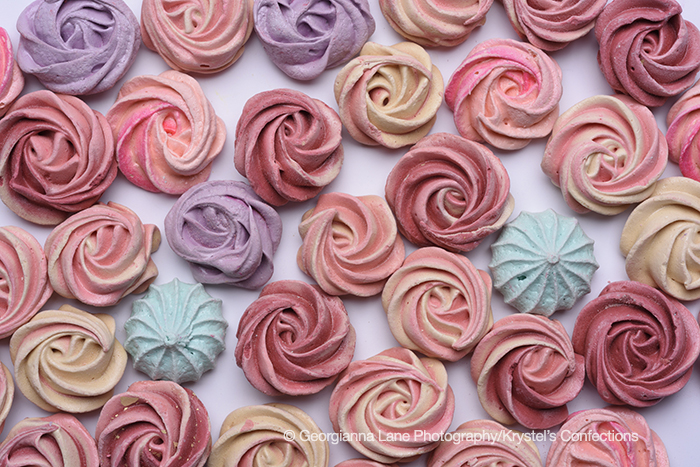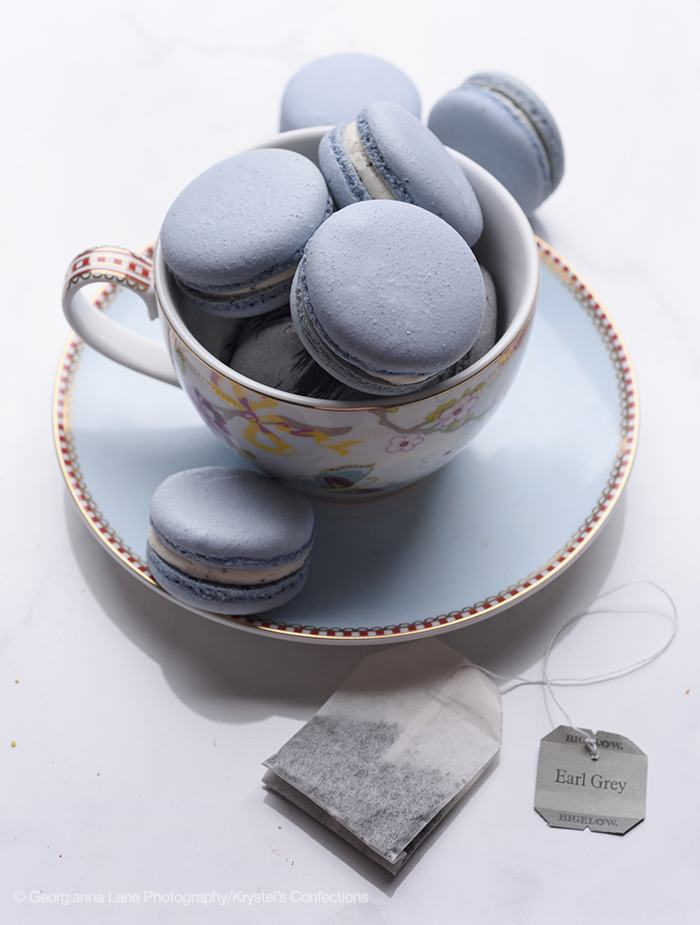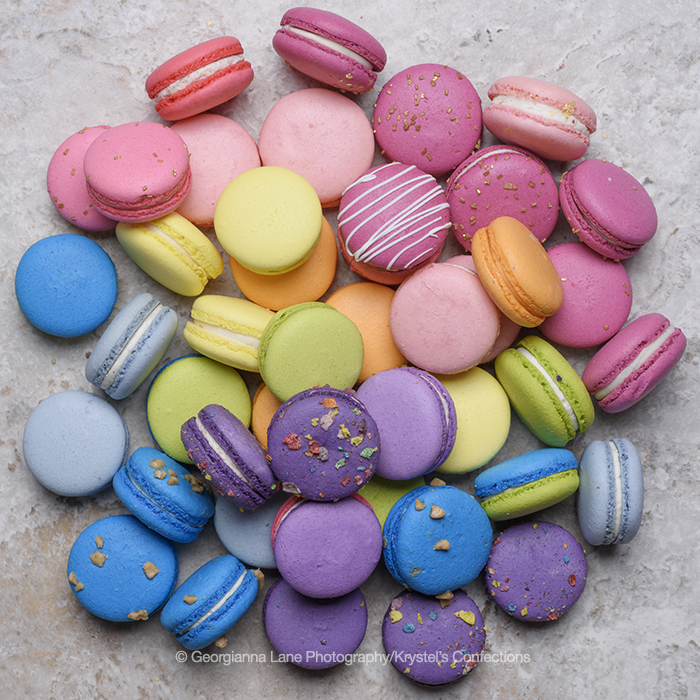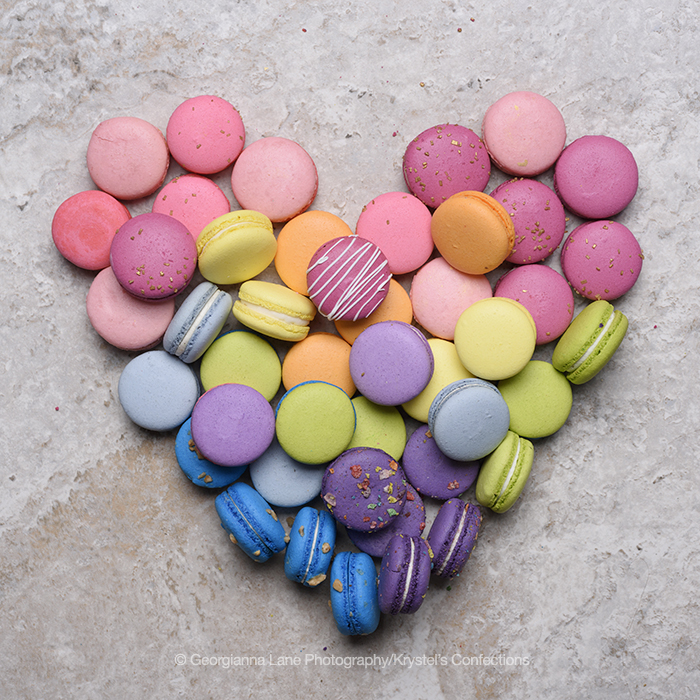 The rainbow heart is available as a print and notecard, in time for Valentine's Day!
And if you're in the States, you might like to pick up a copy of the February 2016 issue of Romantic Homes magazine. I'm honored to have my work featured, along with the work of many women that I admire greatly.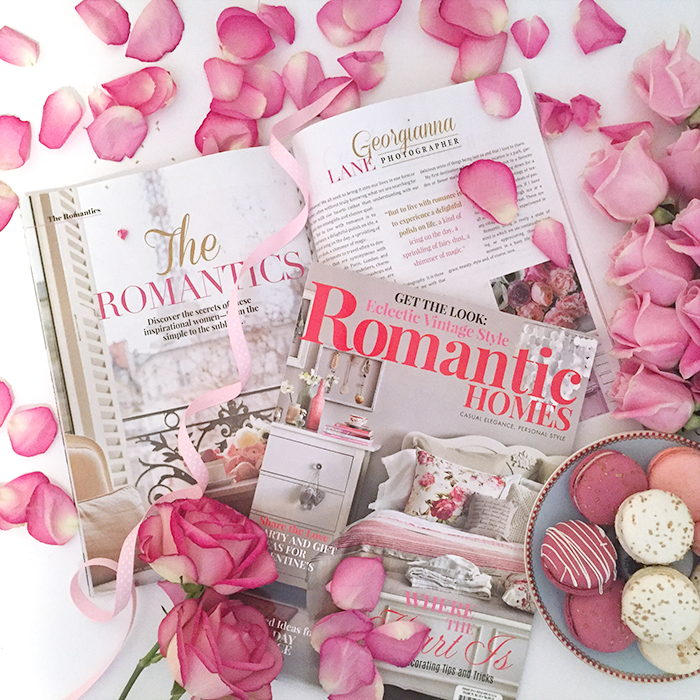 Have a lovely week, dear friends! I'm posting daily on Instagram @georgiannalane so would love to see you there.
with love,
G