ABOUT THE BOOK     WHERE TO PURCHASE      VIDEO     REVIEWS     ABOUT THE AUTHOR     MEDIA/PUBLICITY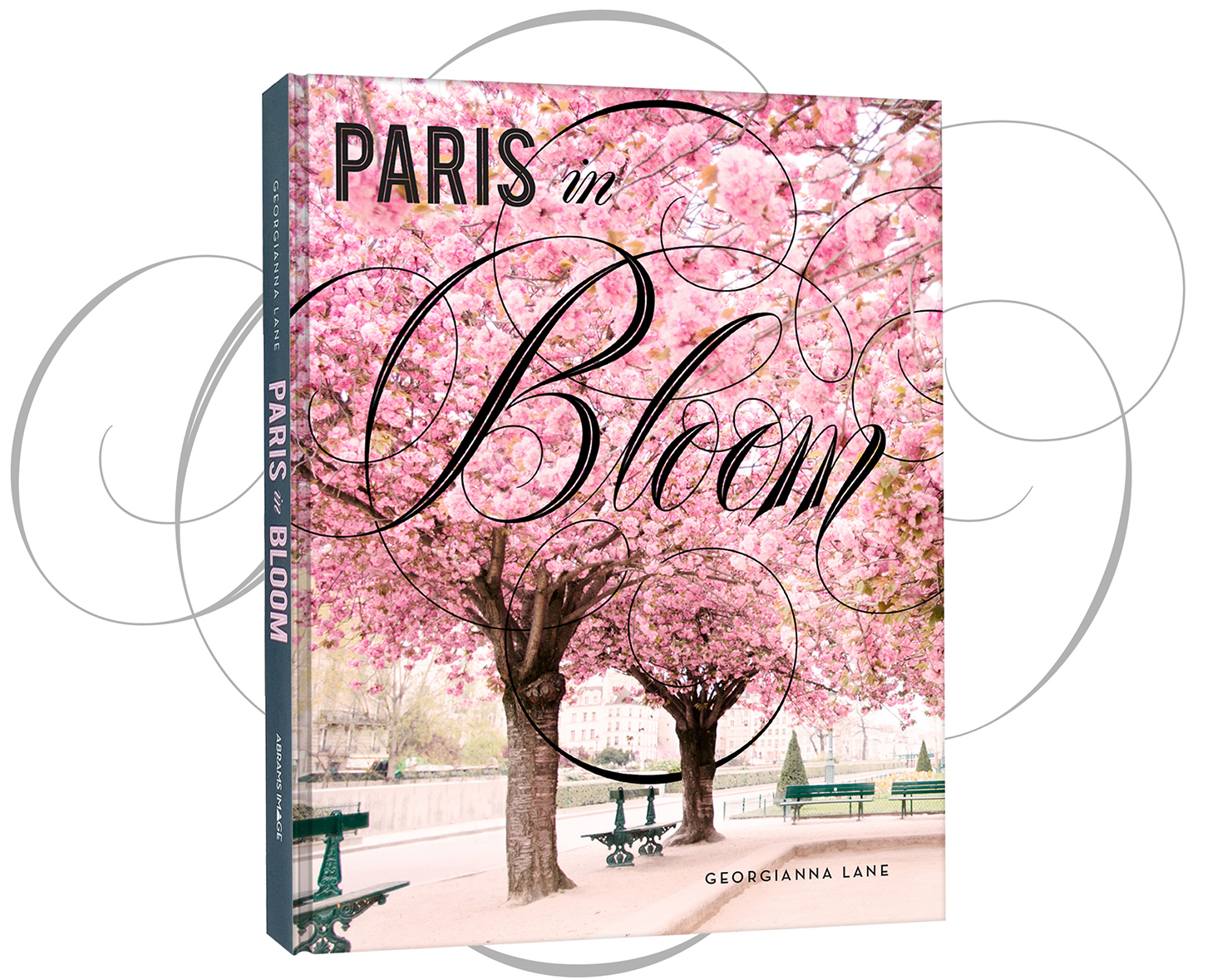 ---
---
Order in Northern America from
---
---
Order in the UK and Europe from


Order Worldwide with free shipping

---
Author signed copies are available here.
---
---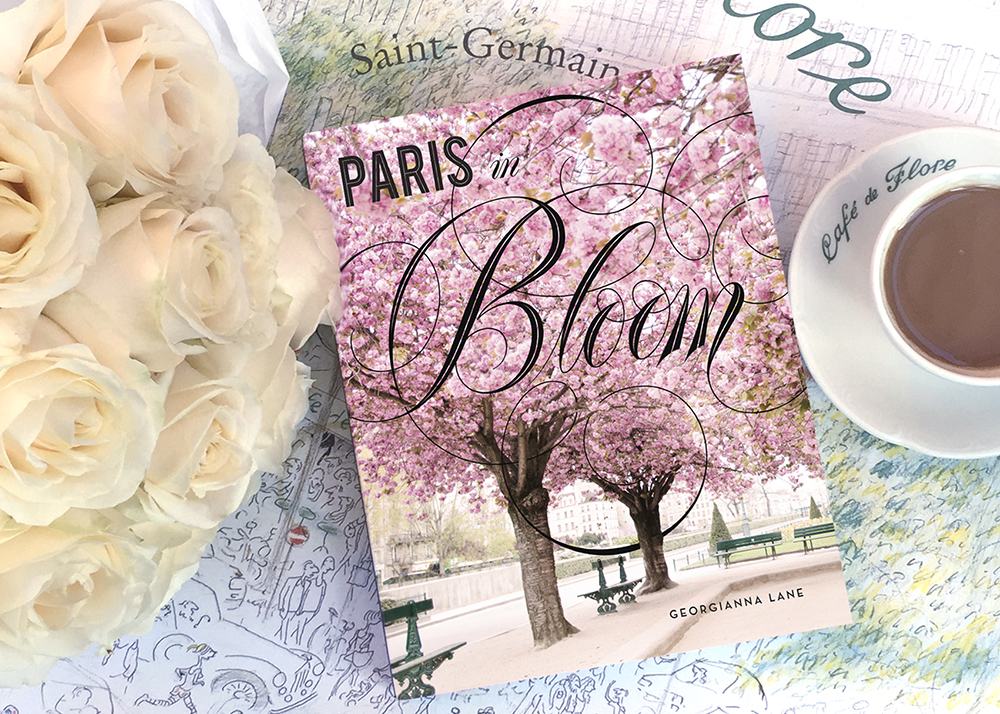 Paris – City of Love, City of Light, and City of Flowers.
I wrote and photographed Paris in Bloom to transport you, my friends, on a sumptuous floral tour of the city. An unashamedly romantic celebration of her floral charms, Paris in Bloom was inspired by my first visit to the city as a teenager. Picnics in flower-filled parks along the Seine, up-close viewings of Impressionist paintings, observation of the Parisian art of presentation and wonder at the magnificence of the architecture all had a profound effect on my artistic journey.
In addition to hundreds of photographs taken over the last several years, inside I share my personal recommendations for the best flower markets and floral boutiques, parks and gardens. Along with a guide to locating the prettiest spring blossoms in the city, I include a field guide for identifying the most common flowers and blooming trees. You'll even find a step-by-step lesson to create your own Parisian-style floral arrangement for your home and much more!
Timeless in content, Paris in Bloom is a book for Paris lovers to savor again and again, one to keep on your nightstand to inspire dreams of your first, or next, visit to this glorious city.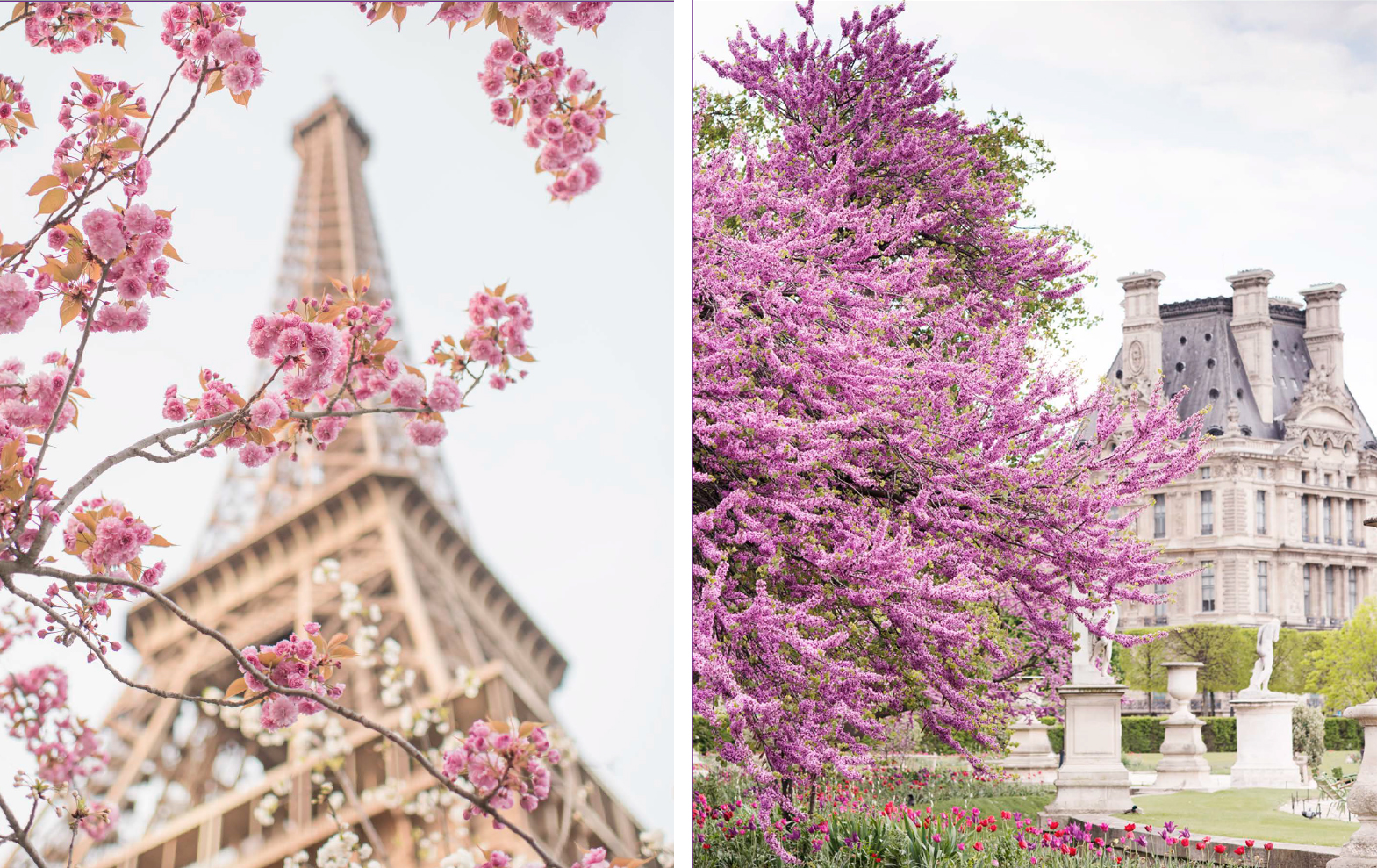 ---
---

Paris in Bloom from Georgianna Lane on Vimeo.
---
---

"I don't know how Georgianna does it. She manages to make Paris, the most beautiful city in the world, appear even more charming, more elegant and more beautiful than it already is. When she says '…this book is my love letter to the French capital, an unapologetically romantic celebration of her abundant floral charms', I couldn't agree more. This is a love letter that must be opened and enjoyed and displayed on your desk or table, some place close at hand in order that you may return to it often. Paris in Bloom is filled with a veritable carpet of pinks and whites, pastels and green portraits that make me let out an audible sigh of joy. This book can re-inspire you to believe that yes, life really is quite beautiful."
Doni Belau, Author of Paris Cocktails & Founder of Girls' Guide to Paris 
_____________________
"Paris in Bloom brilliantly captures the splendor of French fleurs with lush photographs and elegant prose, providing beauty and inspiration on every page. The book is a triumph of artistic achievement and practical information, blending visual floral poetry with a comprehensive field guide to discovering the plants, flowers and artists who create inspiring floral designs, capturing both the essential elixir and elusive magic of Parisian life for all of us to savor and enjoy.  A masterpiece!"
Laura Dowling, former Chief Floral Designer at the White House and author of Floral Diplomacy at the White House.
_____________________

Paris in Bloom is a book that Paris lovers have been waiting for their whole lives.
Photographer Georgianna Lane has packaged the crème de la crème of Paris, its flowers,
its parks, its architecture, its florists and its beauty into Paris in Bloom. 
It's a book of dreams and details, of flowers so perfect you want to hug them to you, of photographs that remind you of the best day of your life in Paris. Her photography is exquisite. This is the most inspiring photography book on Paris I have seen in a long while.  If you love Paris, flowers and femininity, you need Paris in Bloom. 
Carla Coulson, long-time Paris resident, author and photographer of eight
books including Paris Tango, Italian Joy and Chasing a Dream.
_____________________
There can be no doubting the broad scope of Georgianna Lane's skill as a photographer, nor the skill of her prose.
She has a genius for atmosphere and for combining images that work like the heady perfume of the
plants she captures with such joy and creativity in this stunning book.
If anything would make you want to visit Paris, this is the book that will do it. Destined to become a classic of its type,
Paris in Bloom is Georgianna Lane's love letter to Paris and to flowers. This is a floral theatre,
a book of perfumed delights."
Gray Levett, Editor Nikon Owner magazine, London, England
______________________
From beginning to end Paris in Bloom is a glorious affair. The pages turn effortlessly like petals in the wind, uplifting and exhilarating. In our chaotic world, it offers us all a heartening remedy by celebrating the beauty and fragility of life through flowers, against the beguiling backdrop of Paris. 
Blushingly romantic, Georgianna's love of blooms is strewn across every sumptuous page as she exquisitely captures the fleeting pleasures that come with each passing season. From parks and gardens to mesmerising floral boutiques and markets, this is a book to cherish, showered with sunshine, hope and dreams. 
Paris's floral charms have been gathered with careful attention to detail before being tied into one artfully-arranged bouquet A true delight for the senses, this beautiful book rejoices in French art de vivre and inspires us all to savour the rosy moments in life. 
Jane Paech, Author of Delicious Days in Paris and A Family in Paris
---
---

Georgianna Lane is a widely published author and photographer with a passion for flowers, travel and the beautiful city of Paris, where she spends part of each year. Her romantic, light-filled images have appeared internationally in books, magazines, calendars, greeting cards, home decor and other lifestyle products. See her official bio page for more info.
---
---

---
---
Order in Northern America from
---
---
Order in the UK and Europe from


---
---
Title: Paris in Bloom
Author: Georgianna Lane
Hardcover: 160 pages
Publisher: Abrams Image (March 14, 2017)
ISBN-13: 978-1419724060
Retail price: Hardcover $19.95  Kindle $9.95
---
---

For media and publicity inquiries and interview requests, please contact media@georgiannalane.com
Download Paris in Bloom One Sheet Press Release
---
---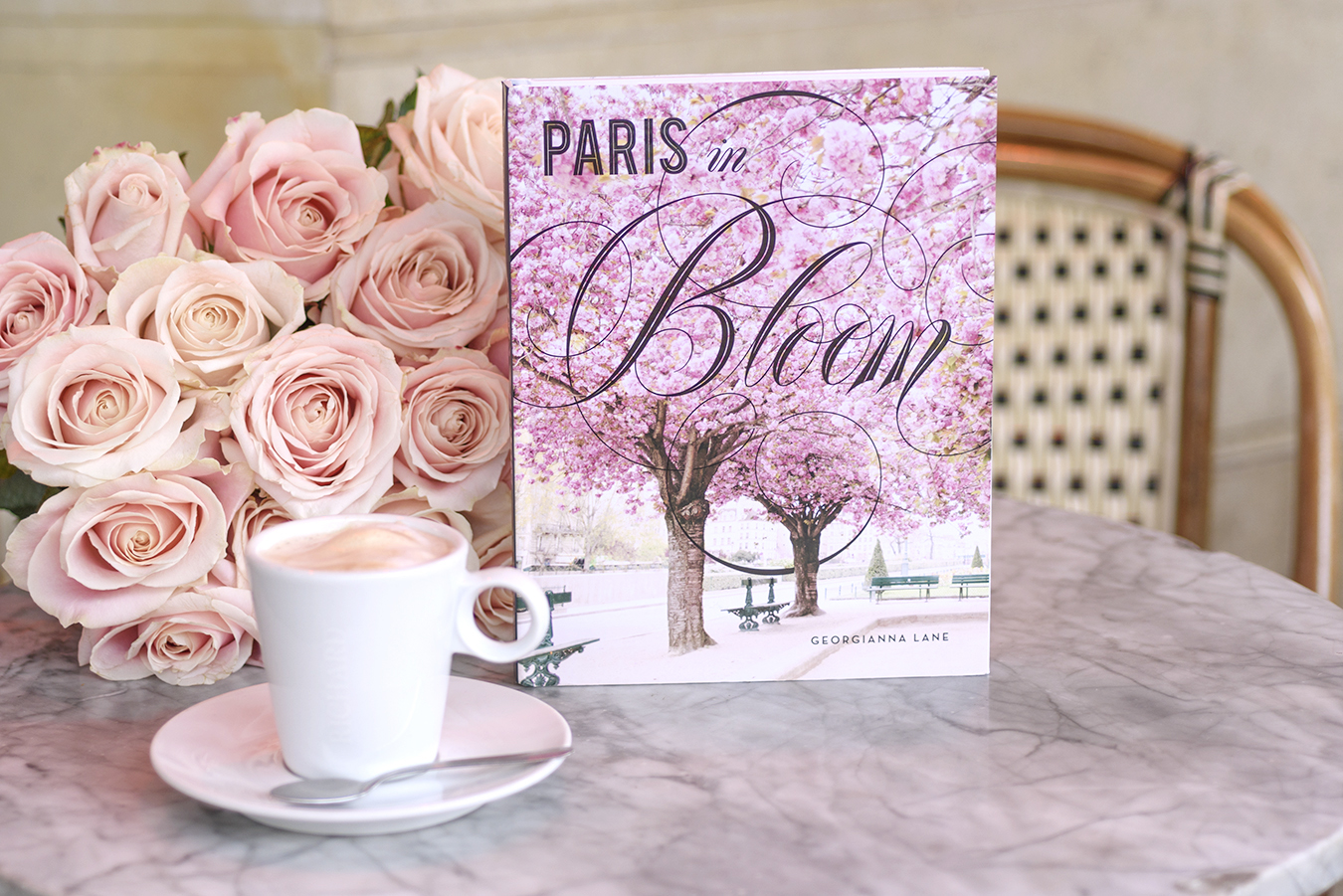 © All content unless noted is copyright Georgianna Lane. All Rights Reserved. Theme by Pexeto