French Blue with Red Roses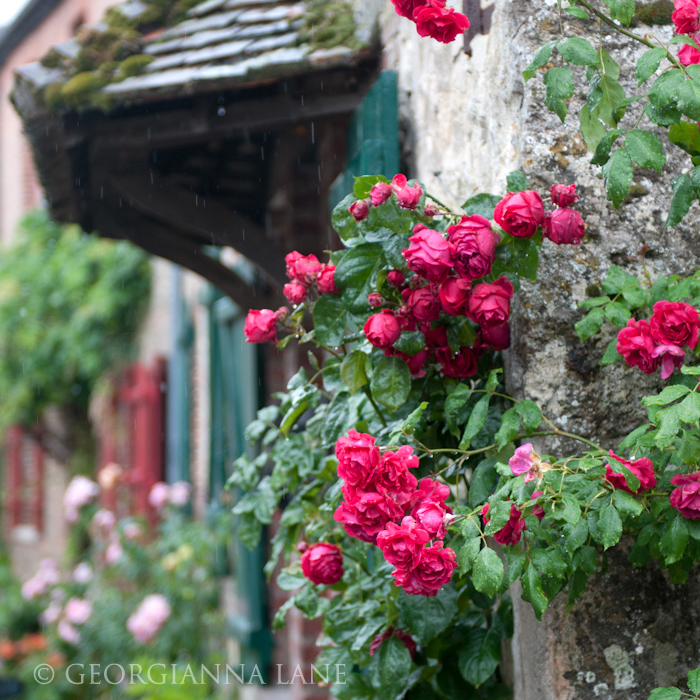 My friends, D and I are infinitely touched and exceedingly delighted at your supportive response to Paris By Two. I mean, honestly, who could ask for better chums than you? So, we want to say a huge THANK YOU to each of you who stopped by, commented, wished us well and are following along. You encourage me that perhaps starting another blog wasn't such a crazy idea after all.
And I promised to let you know – there's a new post there now, with another scheduled for Thursday night and one for Sunday morning.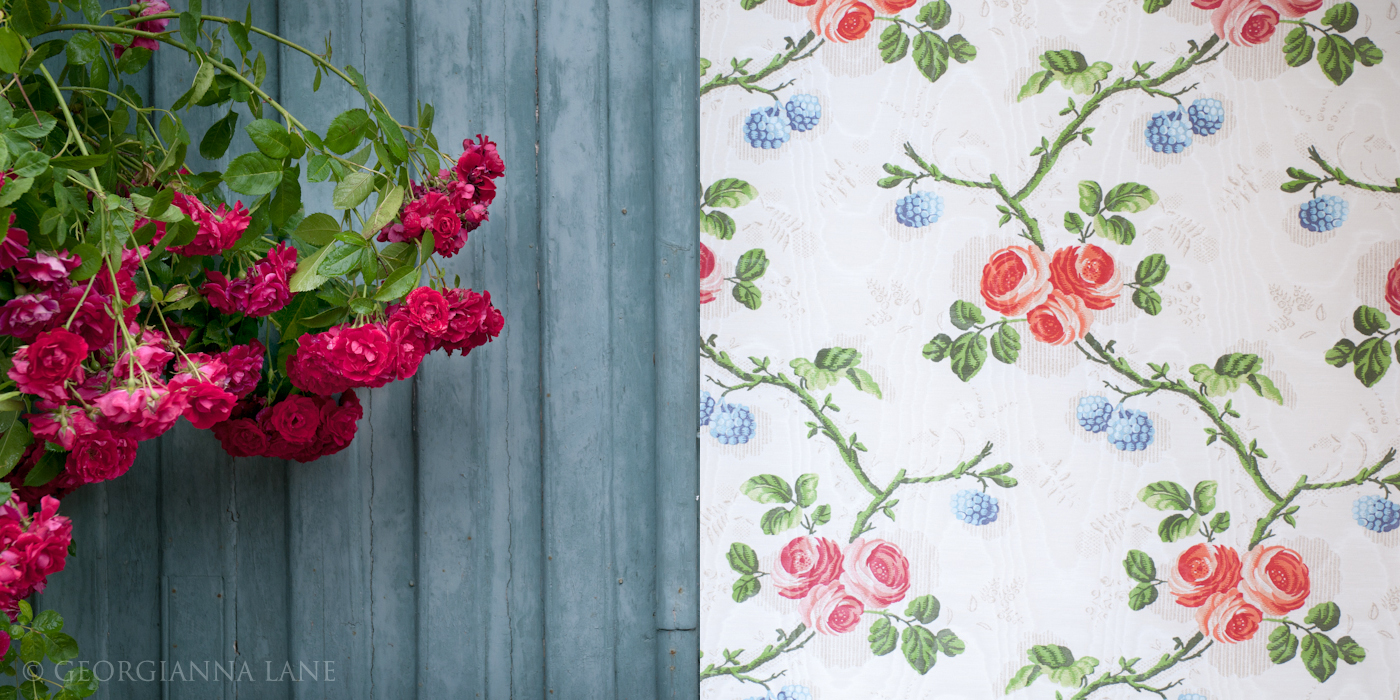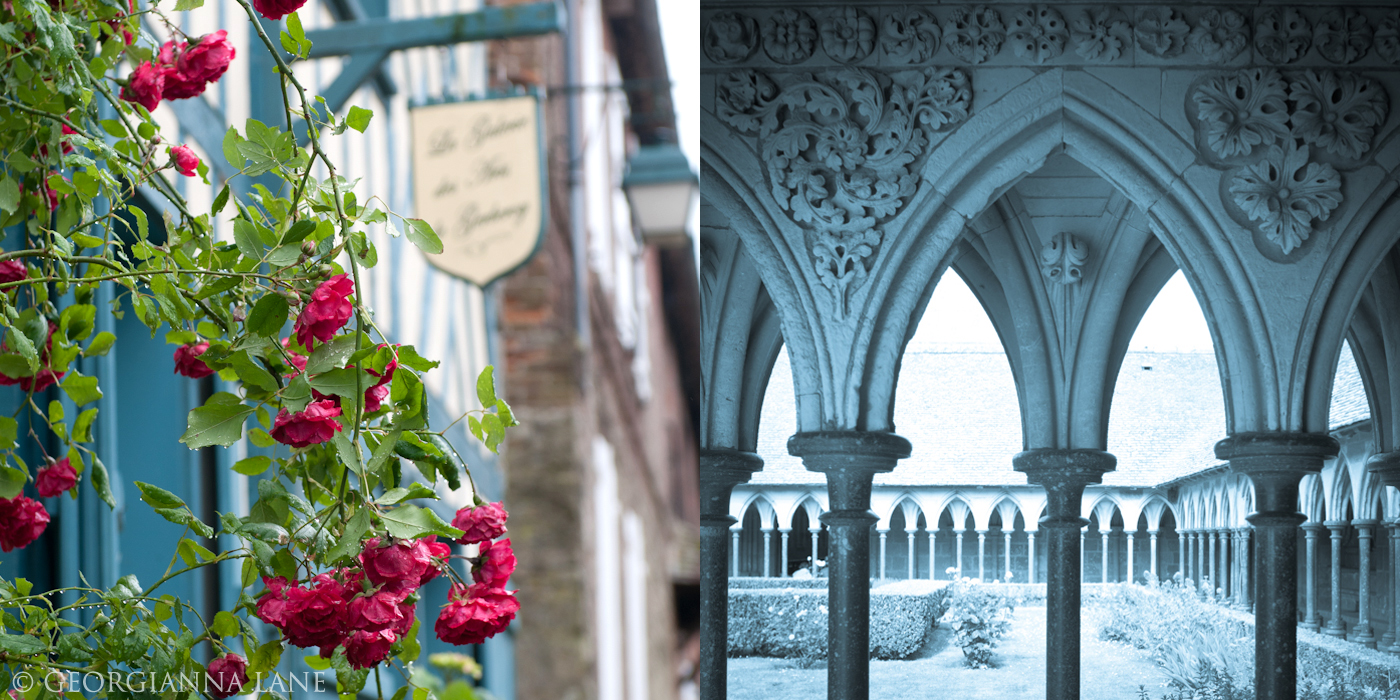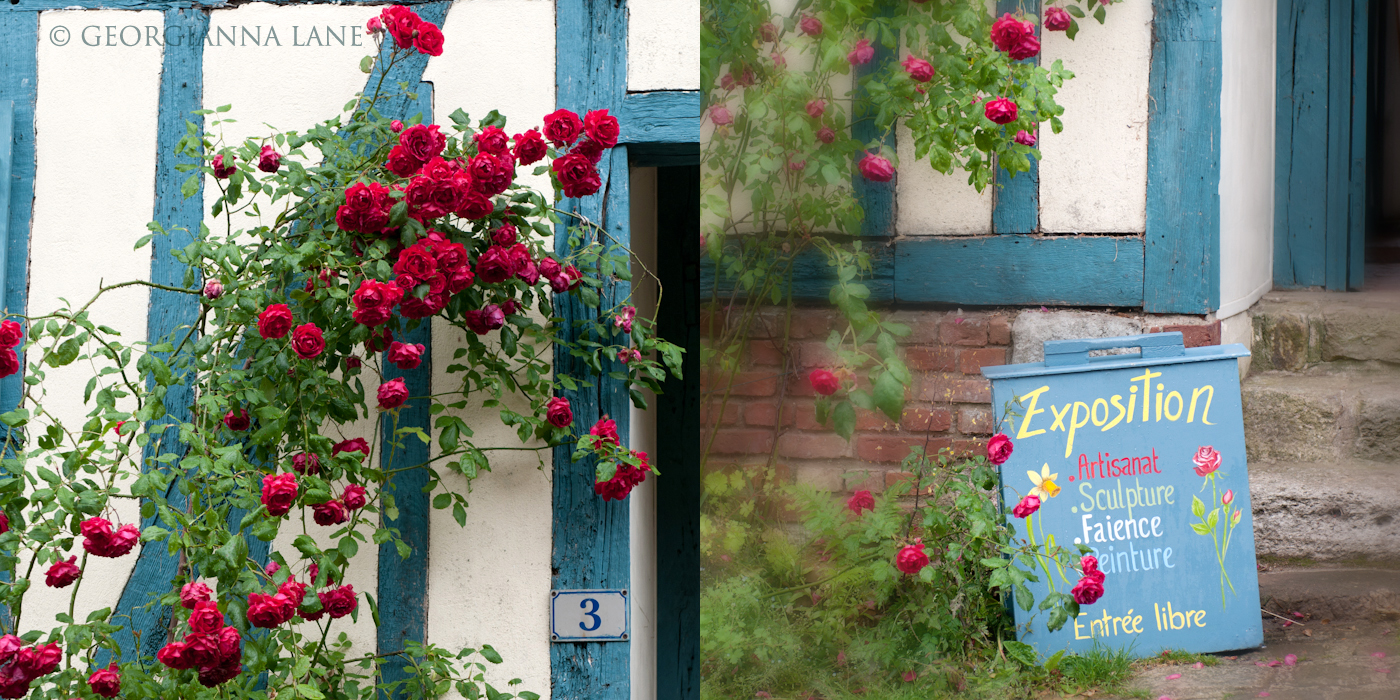 And for today, a collage on a theme of blues and reds from various French locations: cottages and an art exhibition in Gerberoy, watered silk wall covering in our Paris hotel and the cloisters at the top of Mont Saint Michel.
(Don't forget that you have until Friday night to enter the giveaway if you haven't already. Winners announced on the weekend.)
I hope your week has had many lovely moments so far with many more to come. Again, thank you, thank you!
xo
– g
p. s. I didn't respond to several of you who left lovely comments on the last post as I had no link back to contact you. Hopefully next time.