Spring in Chile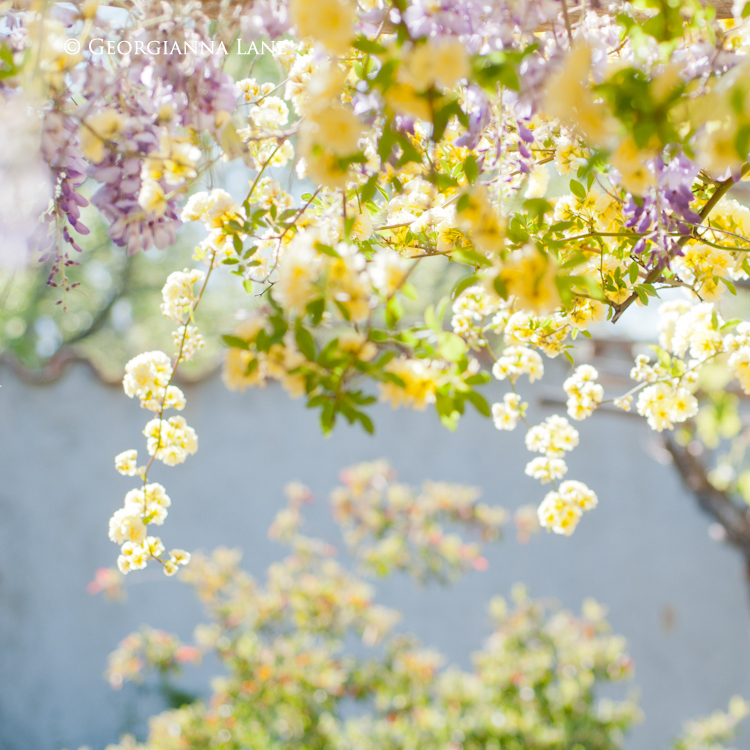 Hola, friends! Apologies for the short absence but you know by now that it likely means I've been traveling again and not so easily online for blogging. I'm posting today from the central coast of Chile where D and I have been visiting his family.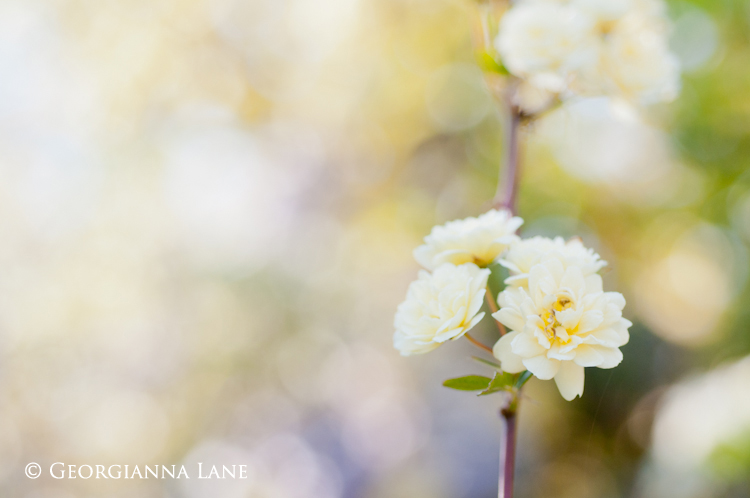 Here, it is spring, and every day has been warm and sunny, much more like summer than mid spring.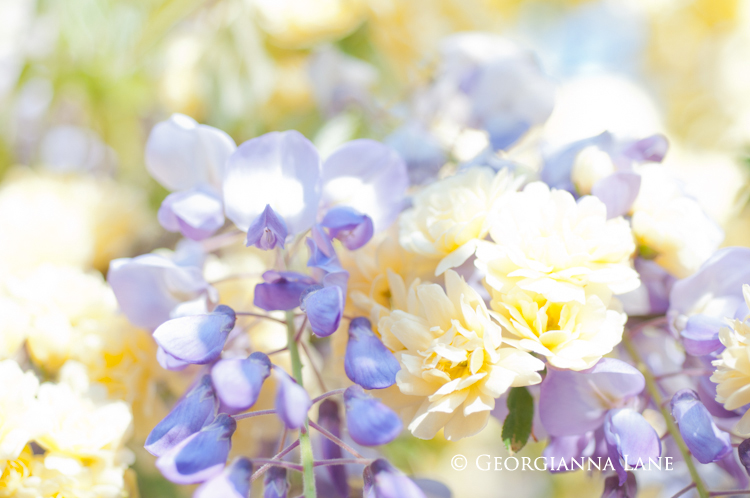 I took these images of wisteria and Lady Banks roses a few days ago at the family's ranch outside of Valparaiso.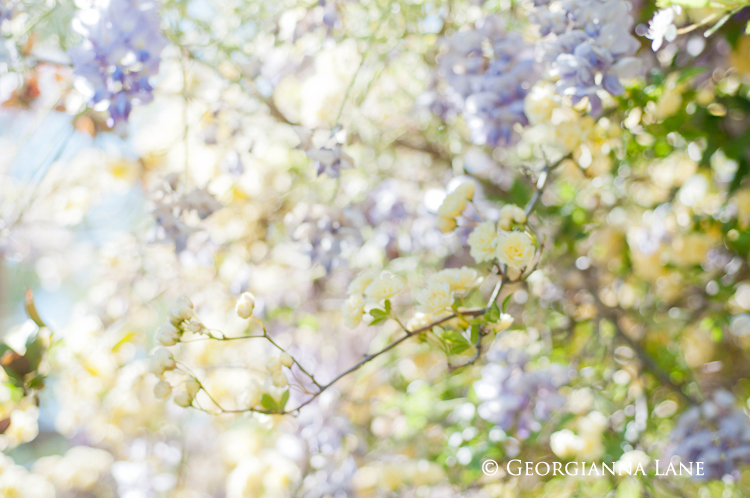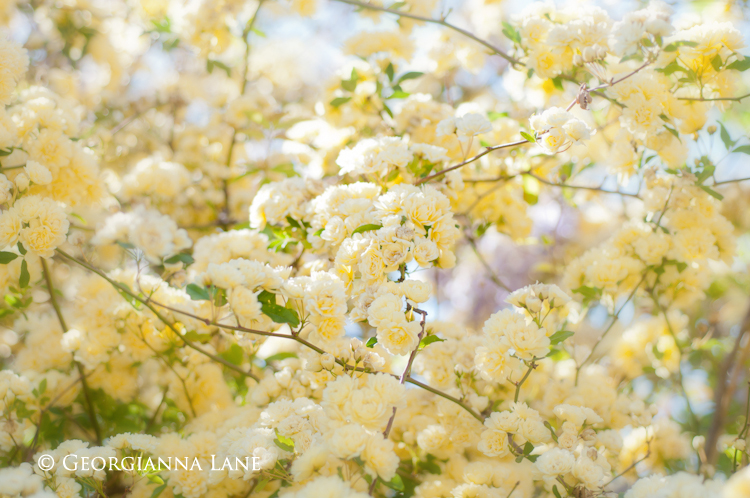 One of the highlights of the trip so far has been my visit to a very dear friend, Maria Cecília of Casa Dulce Hogar (Home Sweet Home). We've been blogging friends for over a year and it was a true joy to visit her at her most amazing home and garden in the Andean foothills outside of Santiago.
Her terraces have views over the hillsides that are remarkable.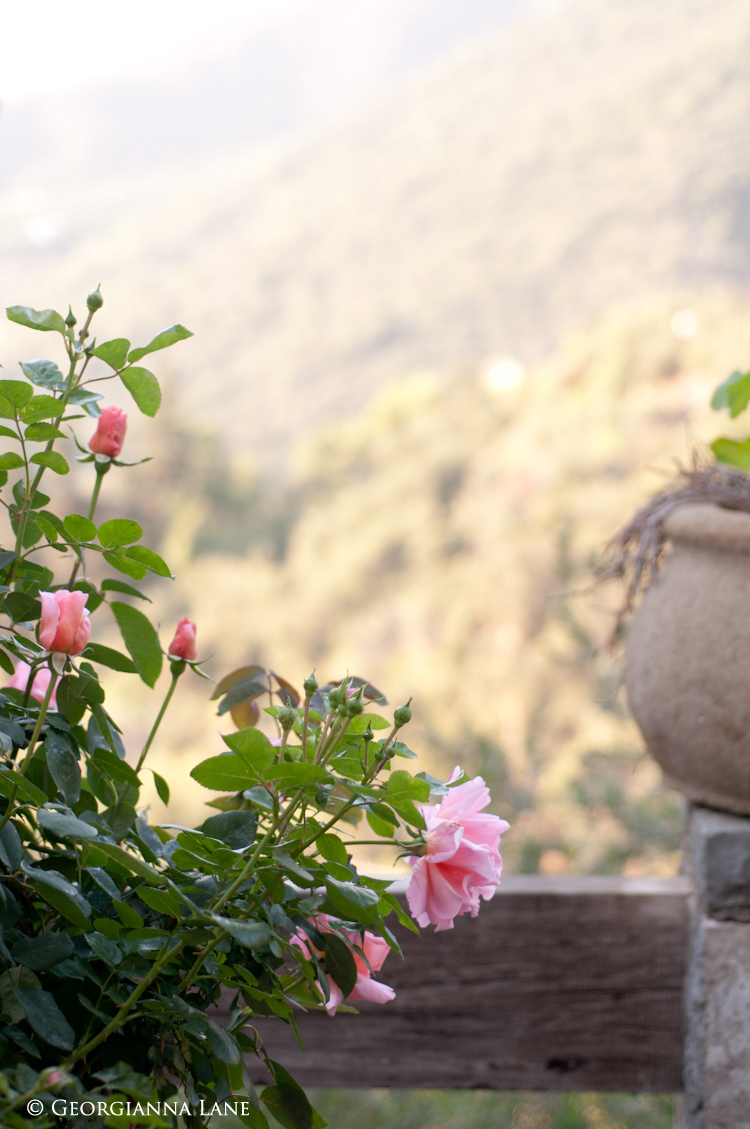 If you read her blog, and I hope that you do, you'll know she loves roses, gardening, flea markets and vintage linens, and that she has exquisite taste.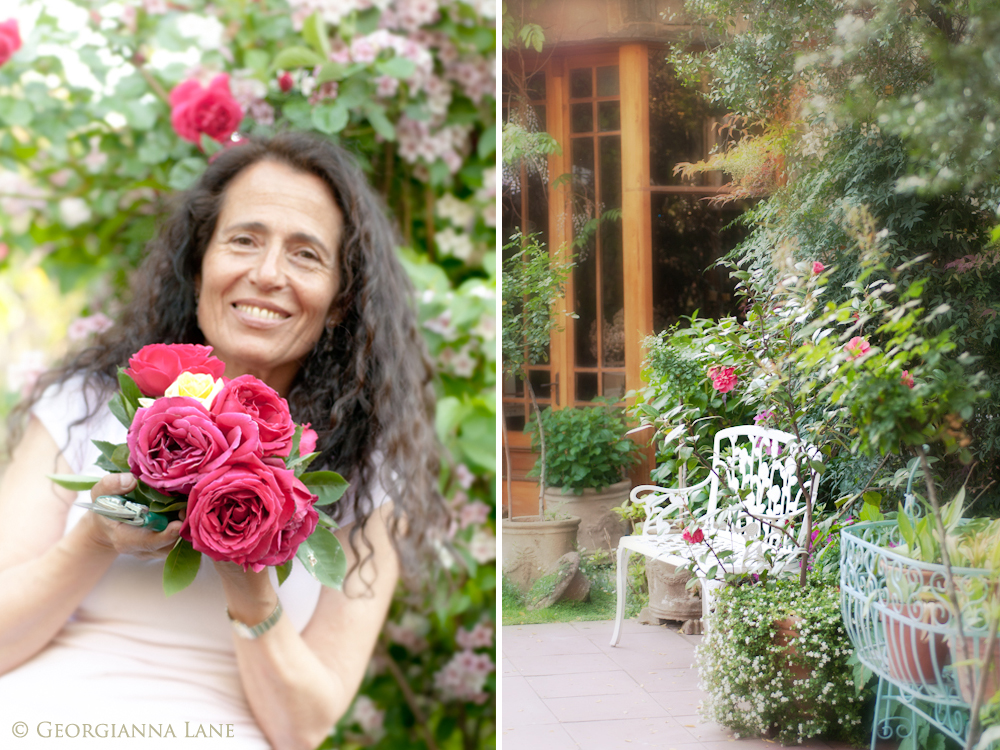 My images and descriptions really won't do justice to her home so I highly recommend you visit her blog.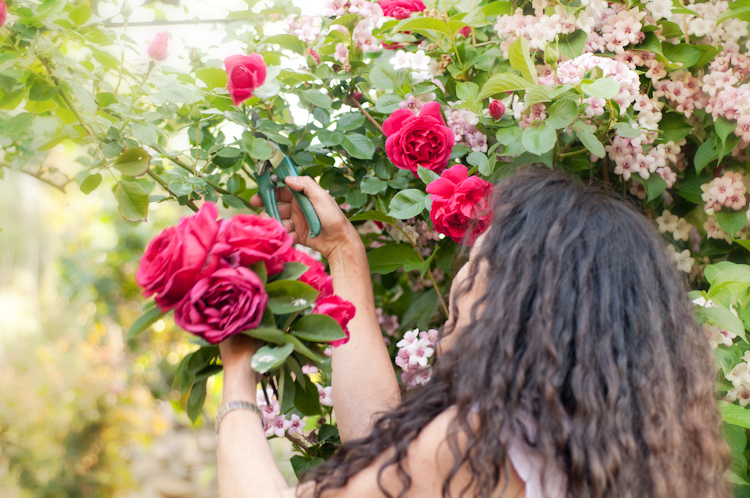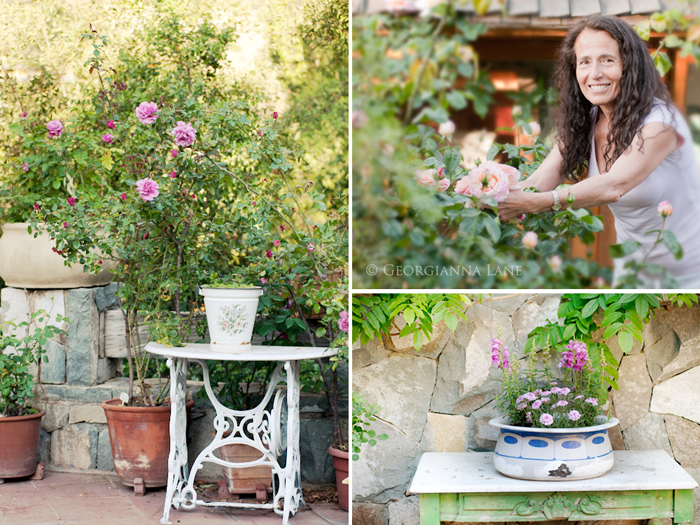 Such a paradise!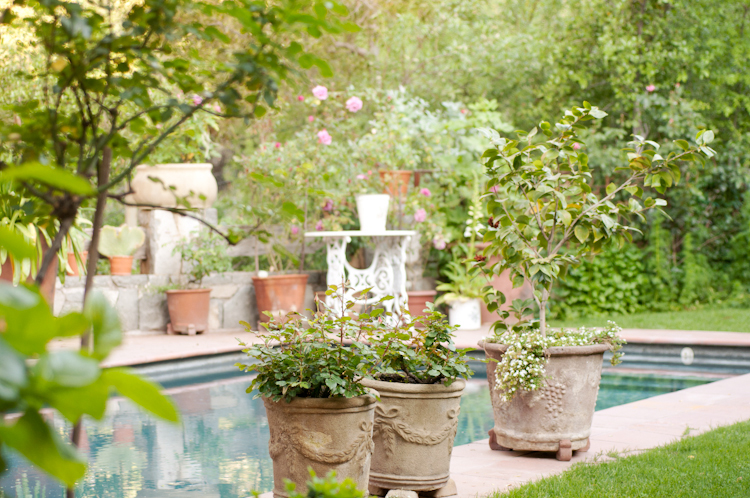 Now I am back in Viña del Mar at the family condo, catching up a bit and walking around the local streets, where roses and bougainvillea are spilling over railings and doorways, wonderful subjects to photograph for our image library (oh yes, I am actually working!).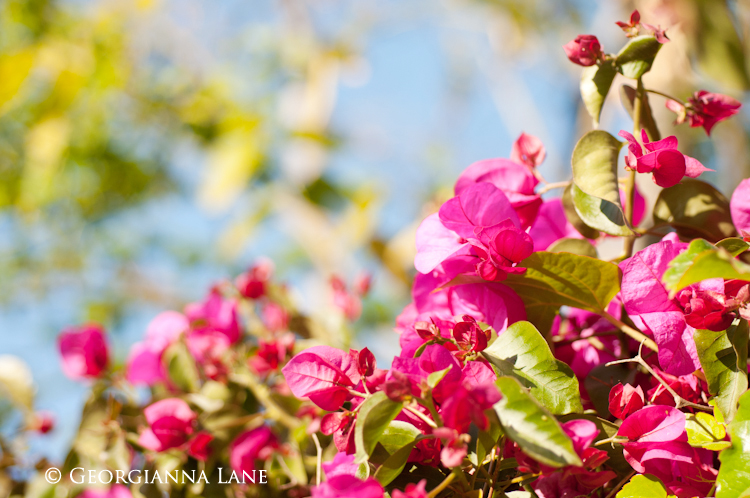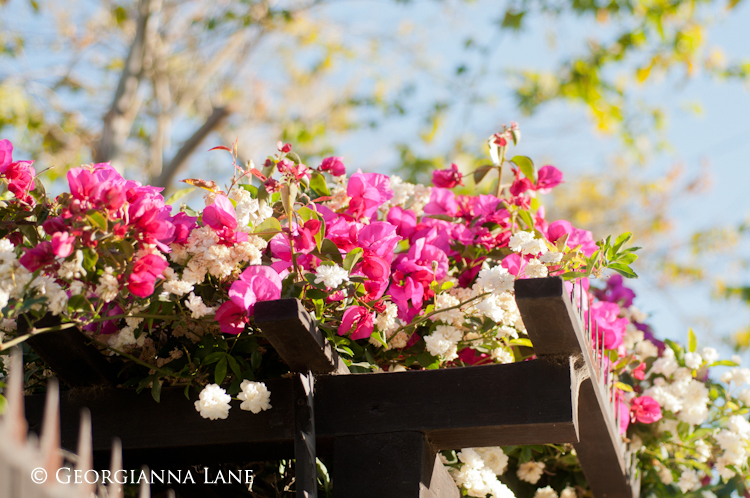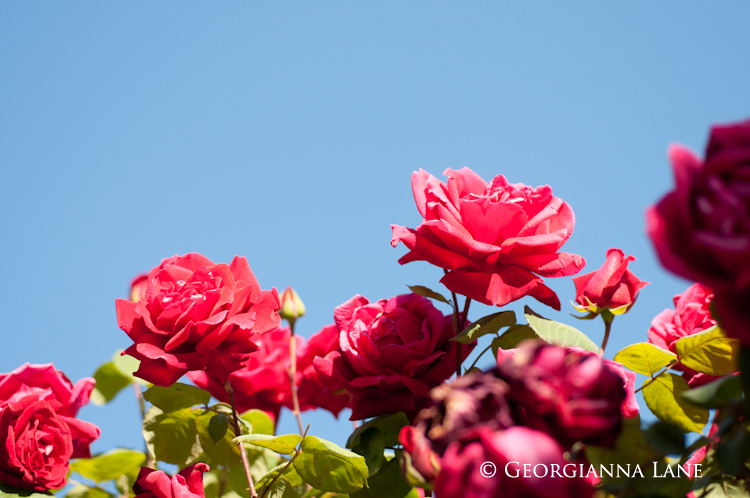 I've been gone a bit longer than planned due to flight delays from volcanic ash. Not so much looking forward to returning to the gray, dark days of the Northern Hemisphere but will be home next week and share the promised inside spreads from Romantic Homes and Somerset Life.
And thank you so, so much for your recent visits and comments! I hope you are all well and have enjoyed this little burst of spring-in-autumn!
love,
– g