Amsterdam and Haarlem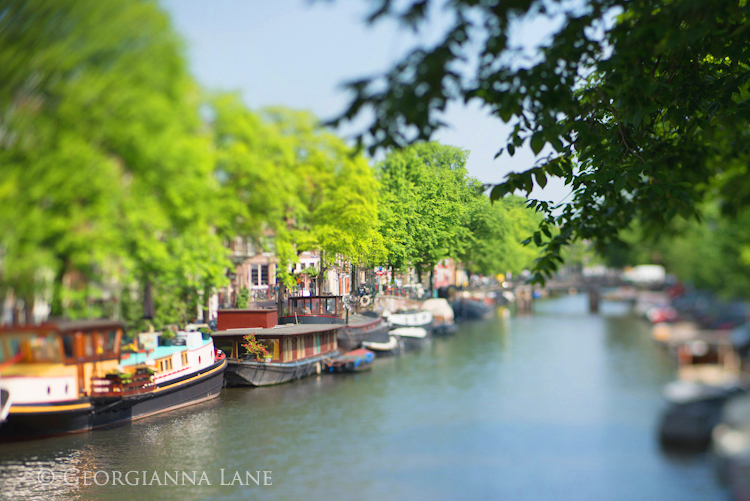 On my trip to Europe in late May, I had the opportunity to once again visit my friend Eline Pellinkhof in Amsterdam. (Although this post is not in sequence per the trip itinerary, I wanted to share it now as Eline recently celebrated her birthday. Happy Birthday, Eline!)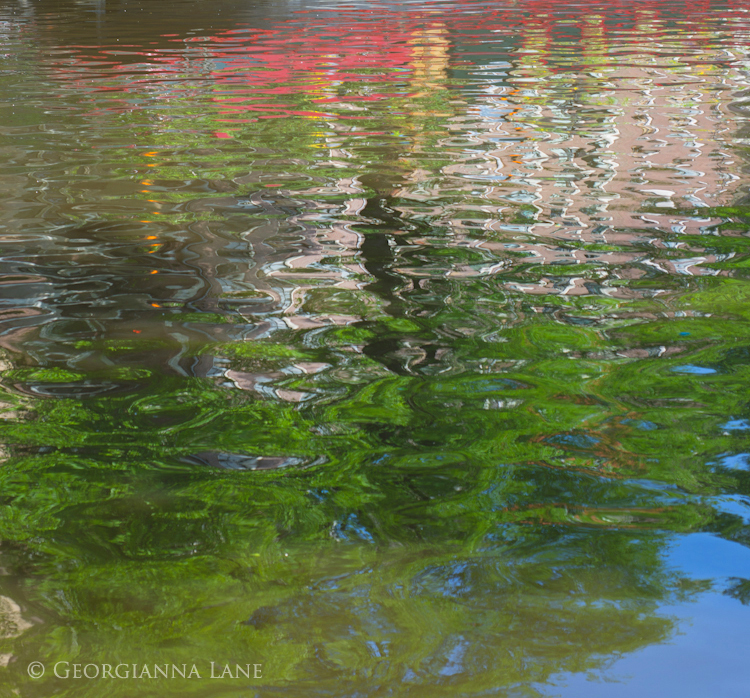 I flew to Amsterdam from my location shoot in England and Eline whisked me and my enormous luggage (tripods, camera, lenses, reflectors, strobes, etc.) to her lovely townhouse on a quiet canal in Haarlem. We started (fairly) early the following morning, enjoying the most wonderful day, thrilled with the happy atmosphere that seemed to envelop the city along with the warmth of the sun.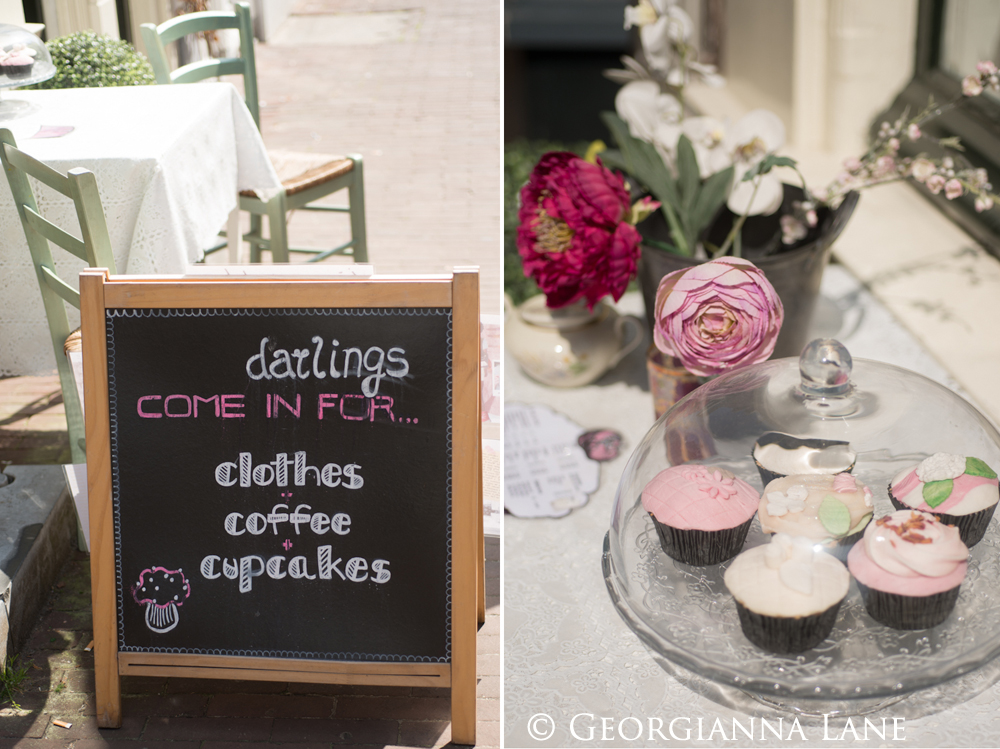 First stop: Amsterdam. We strolled the old city center, laced with canals and charming house boats, the streets studded with playful shops and tempting cafes and bakeries, where we purchased our lunch to go.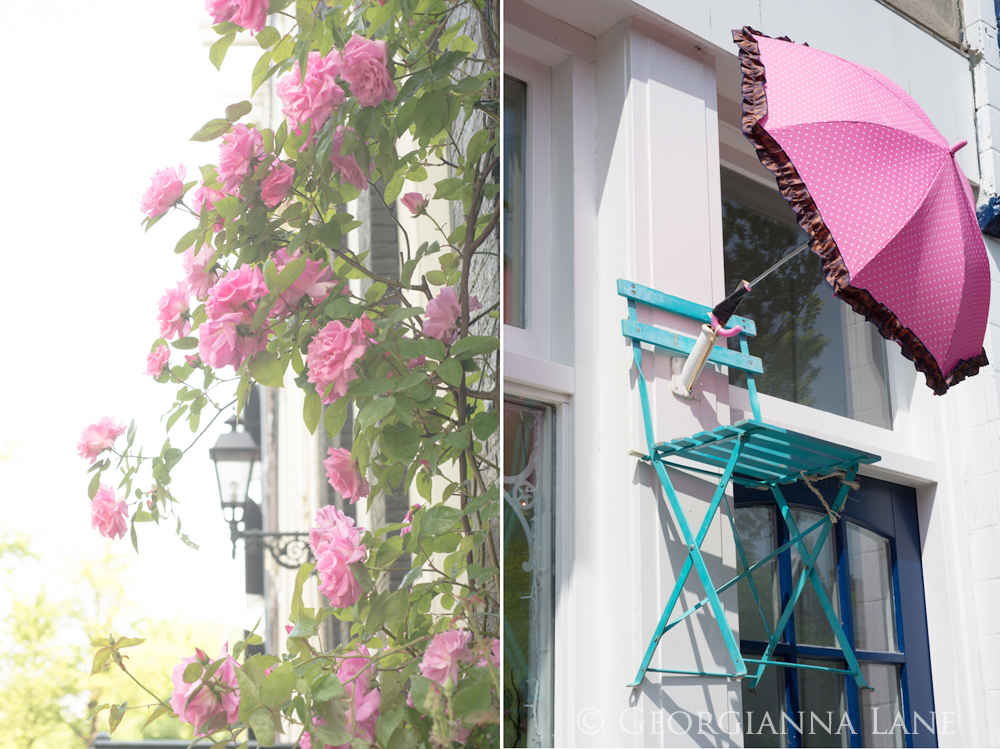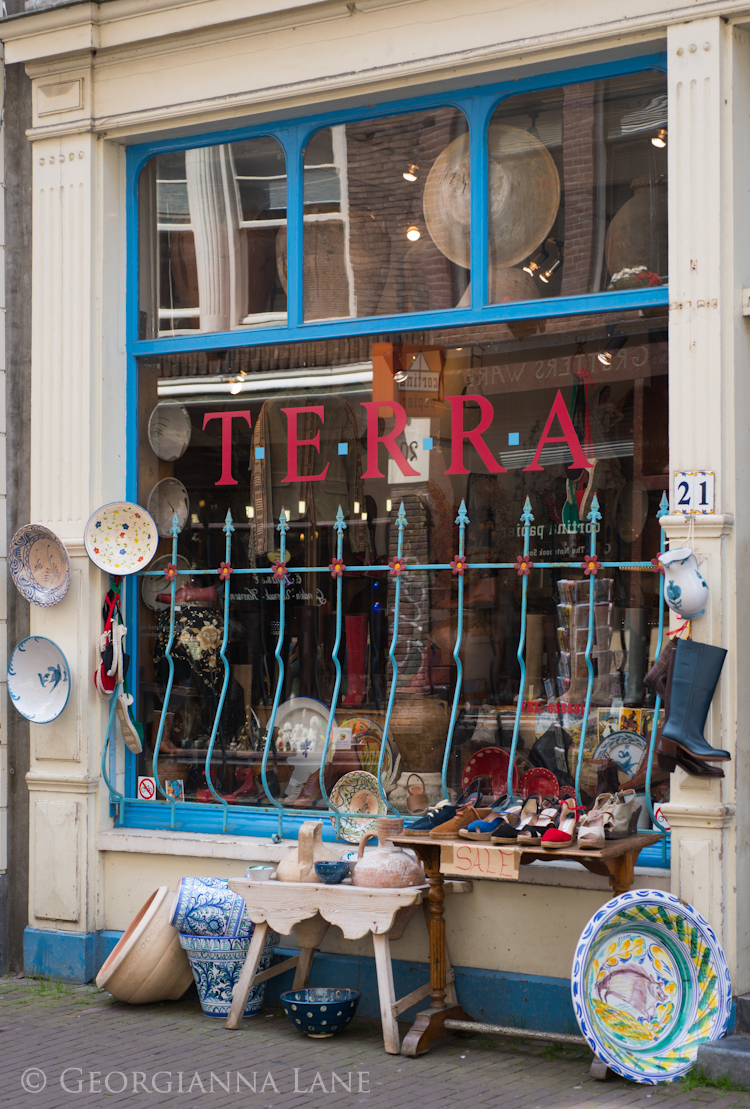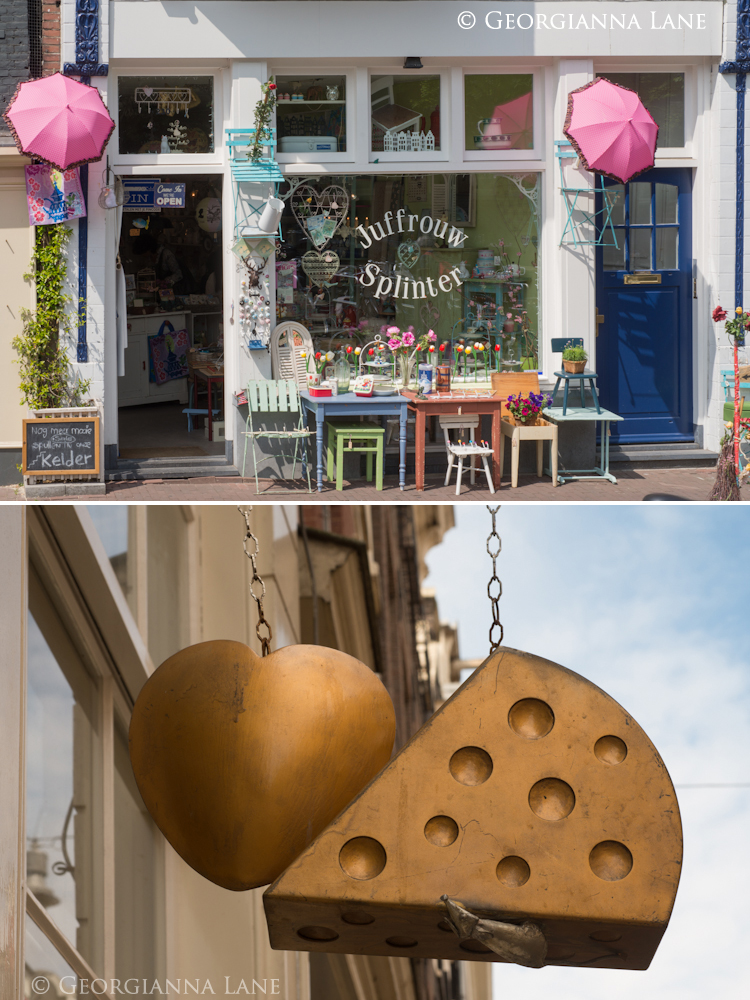 We dined alfresco at Eline's beautiful, secret garden – a peaceful refuge where bees are kept in a private city area. Eline owns a landscaped, flower-filled plot, complete with a little house, and can escape to it anytime for a mini holiday.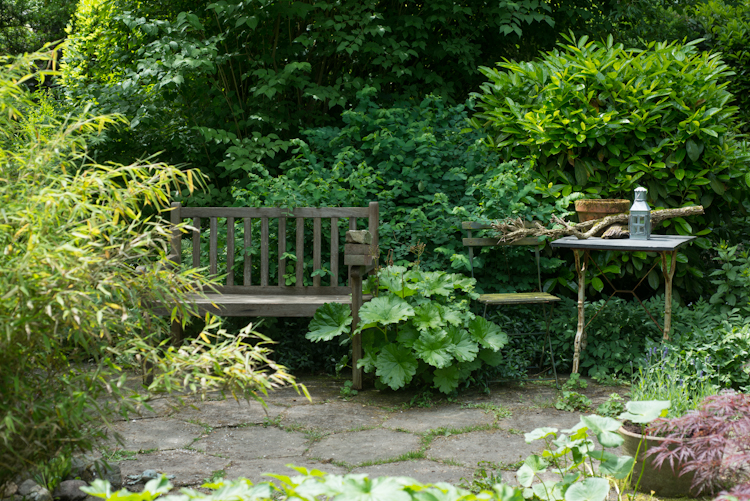 The plantings are designed for the bees, so Aguilegia (columbine) are plentiful, as are birds and even frogs and salamanders.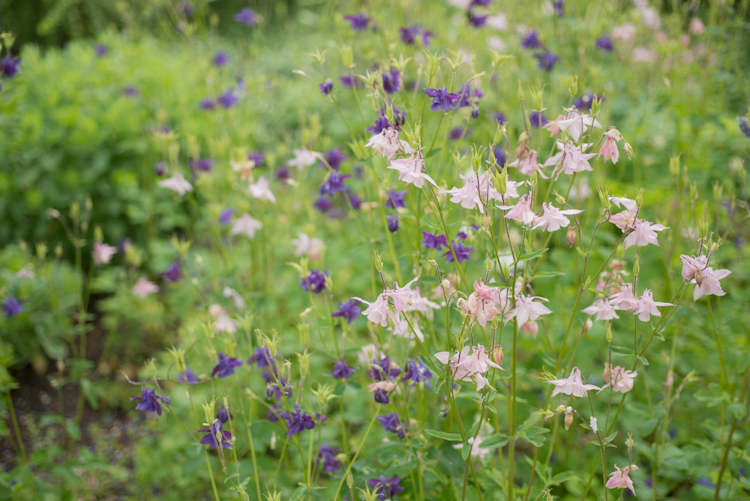 The afternoon was spent in Haarlem, smaller than Amsterdam but with a unique style and character. Below, a typical street in Haarlem, lined with shops, cafes and lots of bicycles.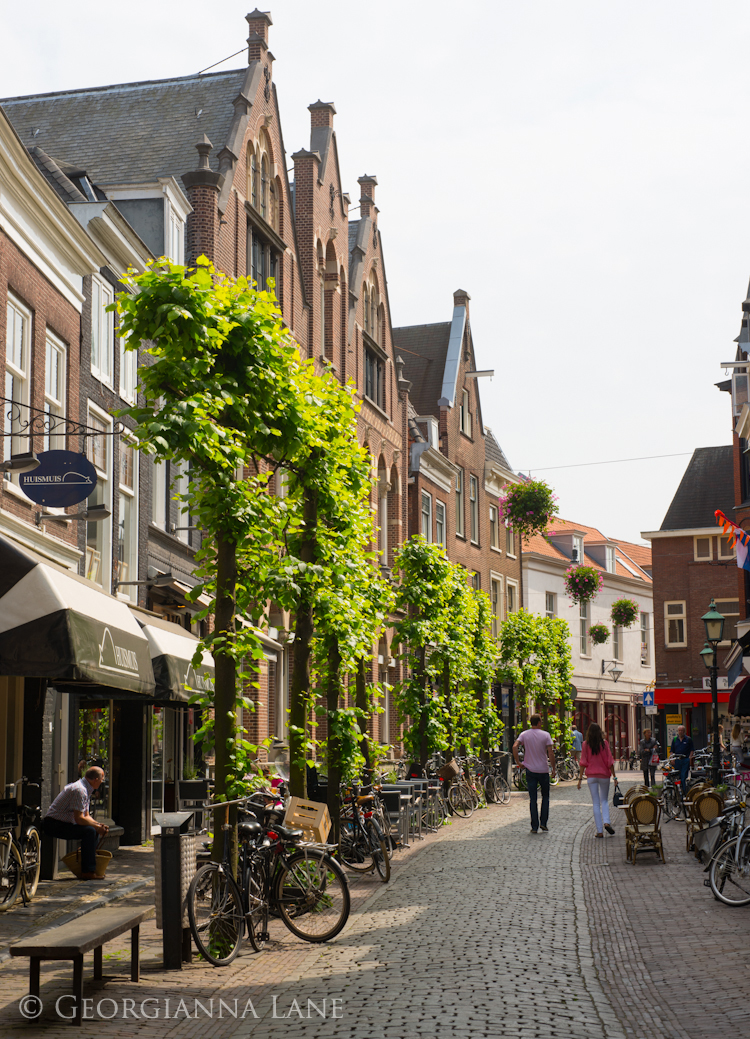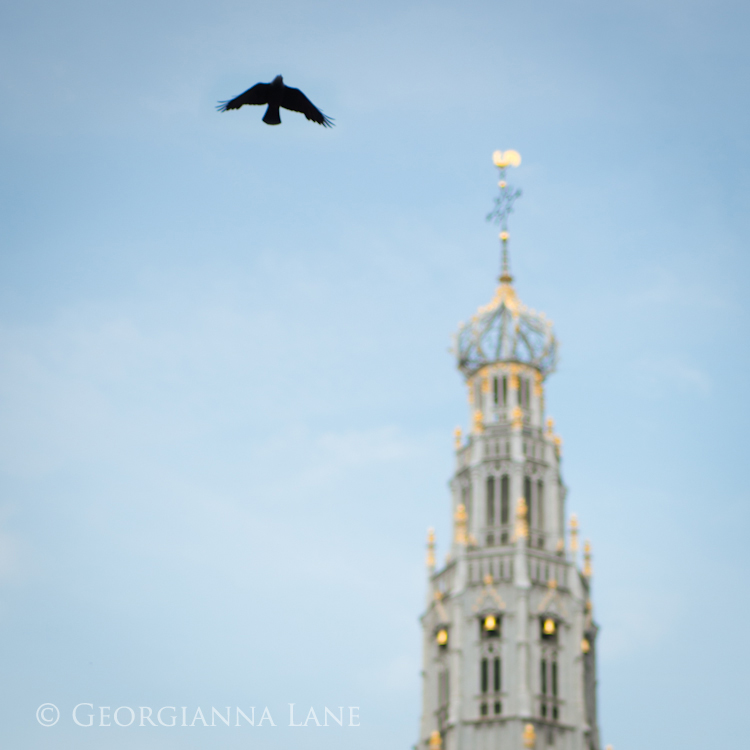 Above, the steeple of the huge church in the square. Below, citizens enjoying the summer weather; Eline's reflection in a mirrored hanging in a trendy shop.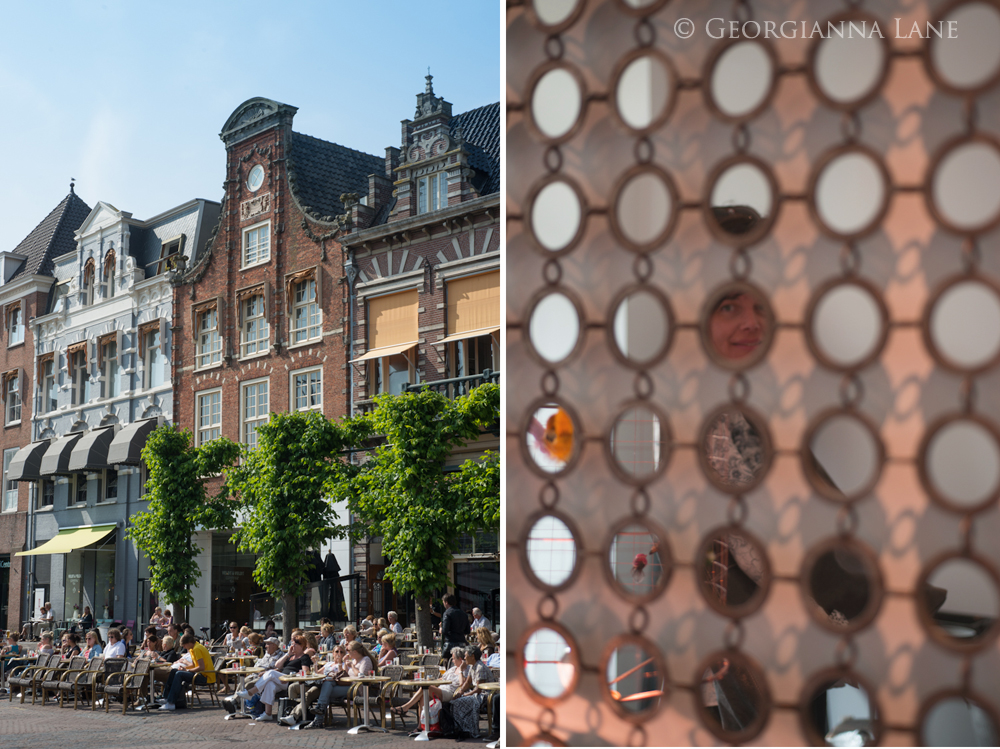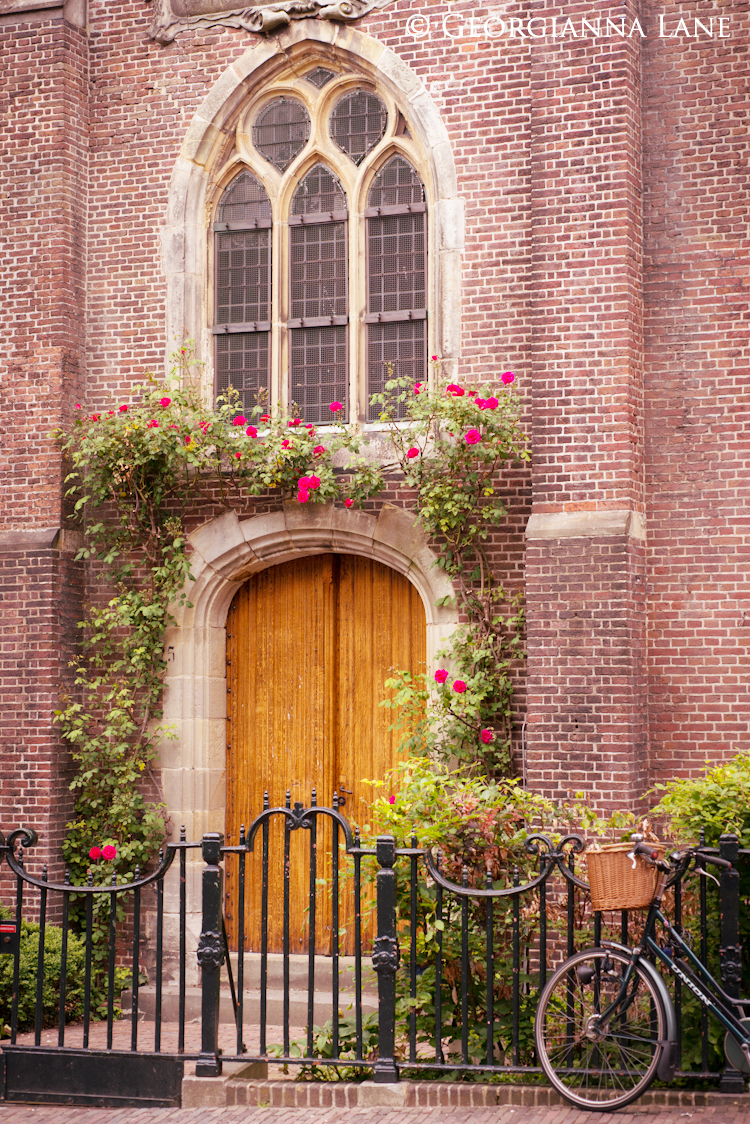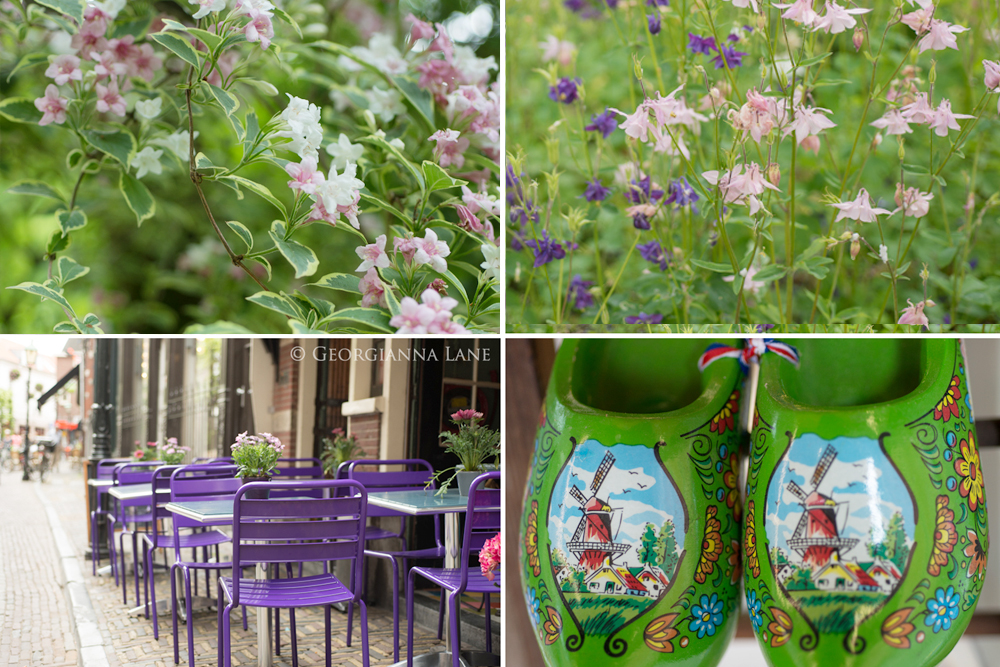 Joined by her boyfriend, Joost, we ended with an amazing dinner in a classy restaurant overlooking another gentle canal – a serene and beautiful evening to wrap up several weeks of high-paced travel and shooting.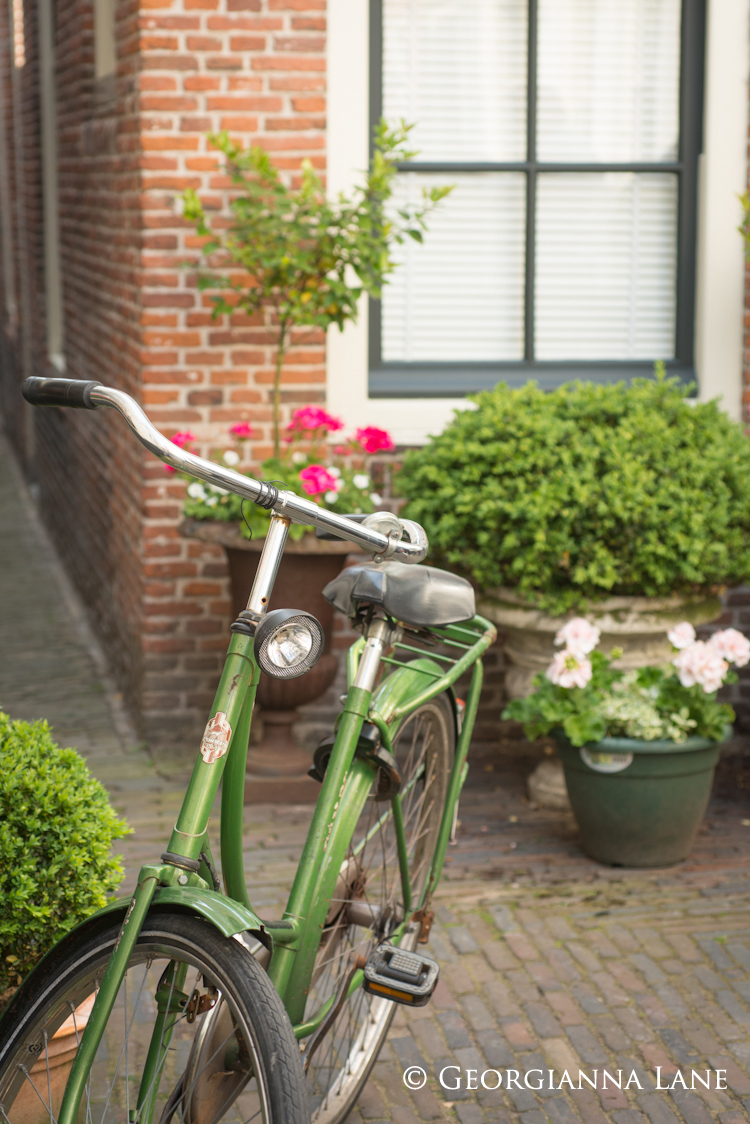 Eline is hard at work on her THIRD book! I'm so proud and happy for her. You'll enjoy visiting her blog and exploring her utterly charming and irresistible books. Thank you, Eline, for such a memorable day!