Twenty-four hours of traveling, and the sunshine and sea breezes of the South American spring faded behind us as we turned hearts and minds back to the cool realities, darkened evenings and unique beauties of our Northern autumn.
And at last, the chance to share with you the double honor I received at the beginning of October – having my work appear in two of my favorite publications. My deepest thanks to the Editors and staff at Romantic Homes and Somerset Life. I'm very grateful to these amazing people who create and share such inspiration. And my gratitude to each of you who contribute in no small measure to making this possible by visiting here and being so supportive. Special thanks to Paulette Adams at Summerland Cottage Studio.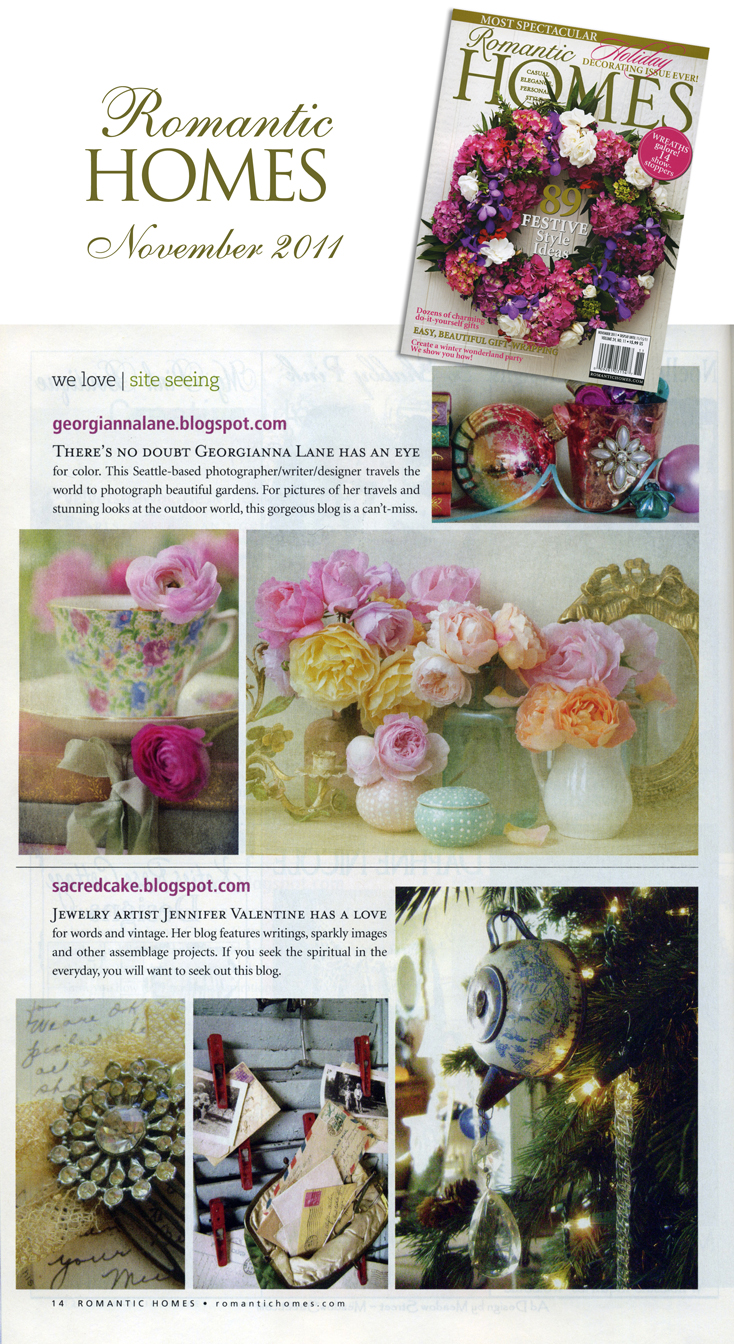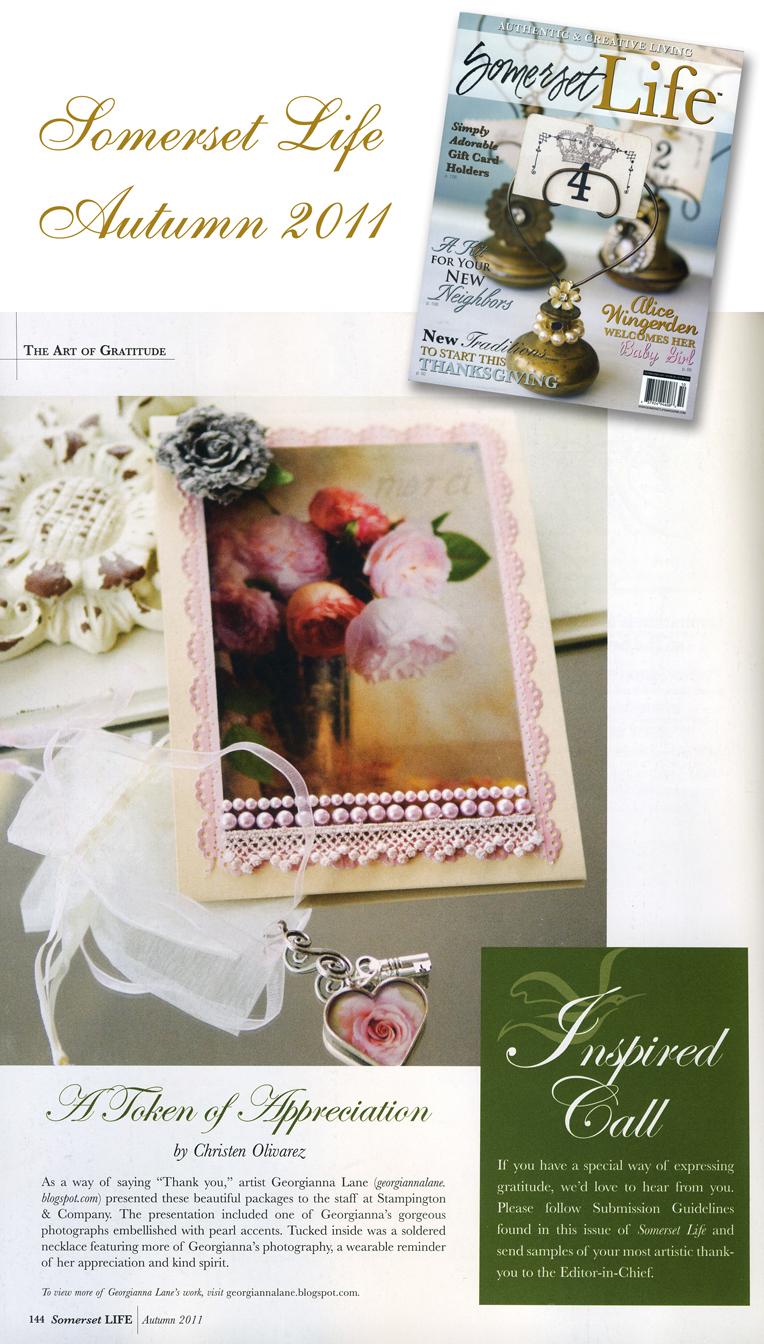 Here's another look at some of the pendants I made for the Stampington staff that Christen mentions in the Somerset Life article above. I'd been working on this jewelry project on and off for over a year and it took me quite some trial and error to get the casting resin to work correctly. And D did the soldering for me as I didn't know how. :) I'd hoped to complete more of these for the holidays (I bought a lot of supplies!) but I think I've run out of time! So, a new year project. If you have any tips on using two part resin, I'd love to hear.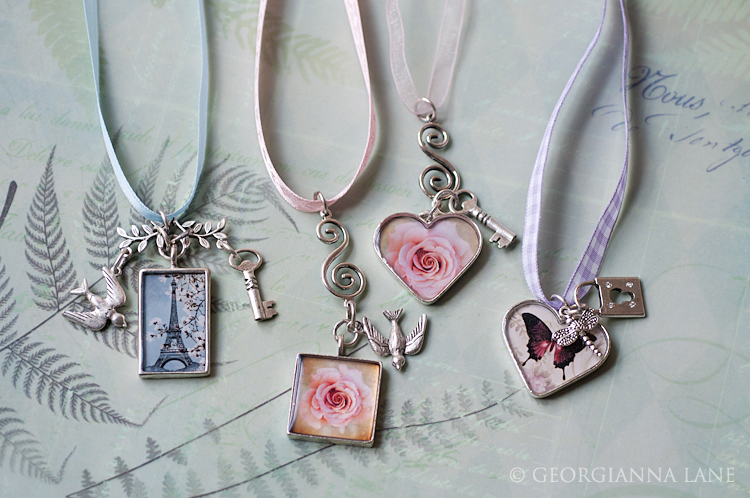 I think that's all for now, dear friends. A bit of rest this week and then to embrace the holiday festivities with as much gusto as I can muster – it's been a busy year!
love to all,
– g