All Hallow's Eve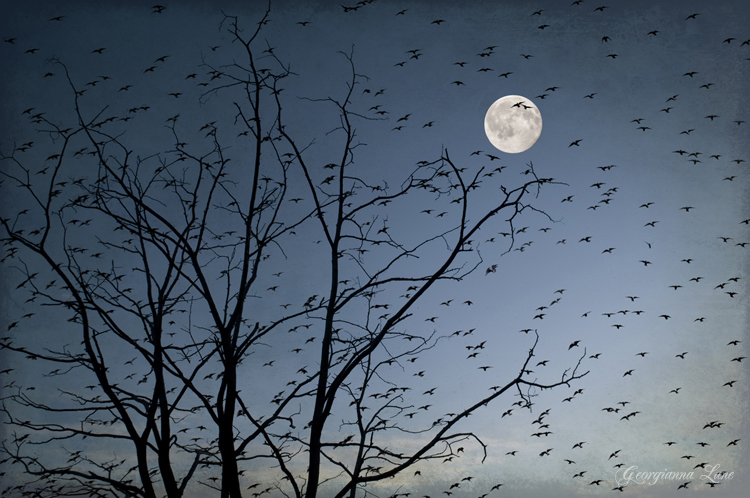 All Hallow's Eve. All Saint's Eve. Samhain. Hallowe'en.
An ancient festival marking the end of light and warmth, and the transition to dark and cold.
The night when the curtain between the spirit world and the physical was thought to be torn aside, and the souls of those who had departed flew freely over Earth.
The skies they were ashen and sober;
The leaves they were crispèd and sere —
The leaves they were withering and sere;
It was night in the lonesome October
Of my most immemorial year;
It was hard by the dim lake of Auber,
In the misty mid region of Weir —
It was down by the dank tarn of Auber,
In the ghoul-haunted woodland of Weir.
– from Ulalume
by Edgar Allen Poe
A few other wonderful ghostly poems:
Ghost House
by Robert Frost
The Listeners
by Walter de la Mare
The Highwayman
by Alfred Noyes
Oh, I could go on and on! I'm sure you have your own favorites.
Wishing you a safe and Happy Halloween!
xo
– g
p. s. Notes on the image: The tree I photographed a couple of years ago, the moon is a separate shot I took last year. The birds are modified by me from a wonderful texture by Michelle Black at
thephotoprofessional.com