Our Autumn Realm
Our garden is a magical place. And never more so than in autumn.
Would you like to come for a little tour?
The front of the house yesterday morning, as seen from the northwest corner, looking southeast. The house sits in the middle of half an acre and faces away from the road, which is behind and below, so it is very private.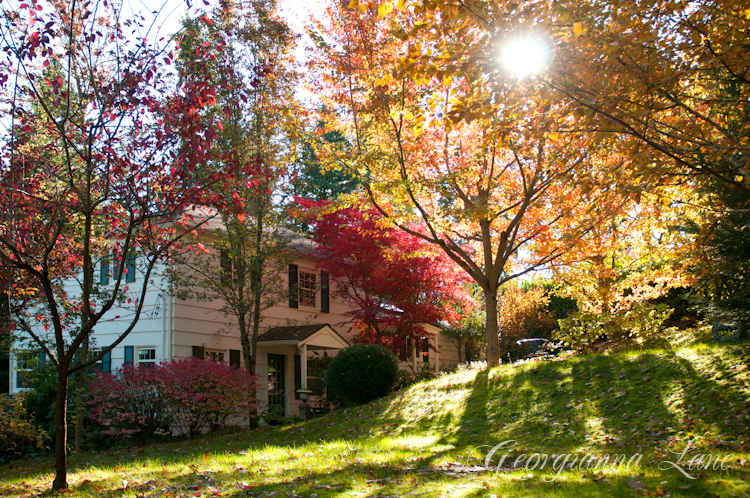 When we step outside our front door and look up, this is what we see: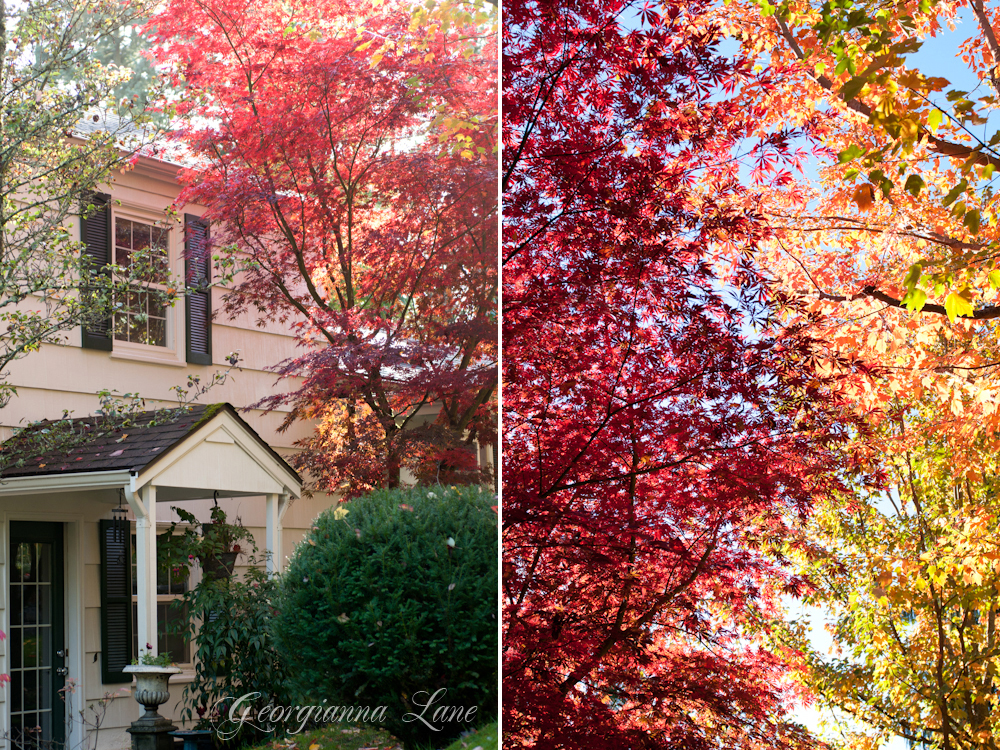 Japanese maples, red maples, vine maples, Bradford pears, cherry, oak and plums.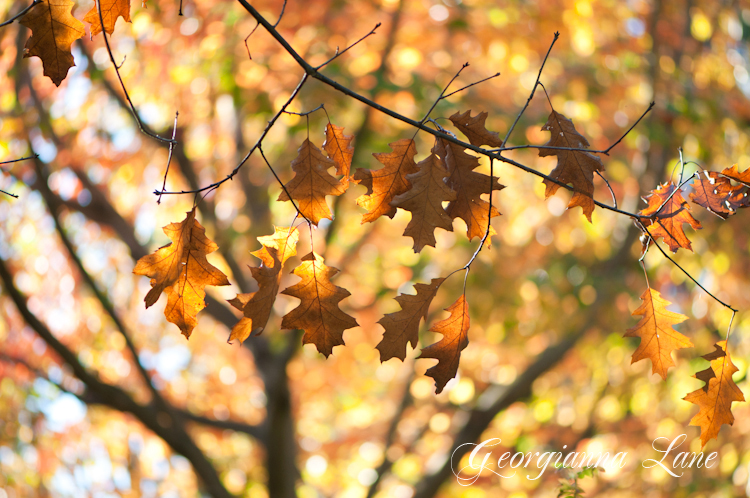 The oak leaves are the first to change and fall.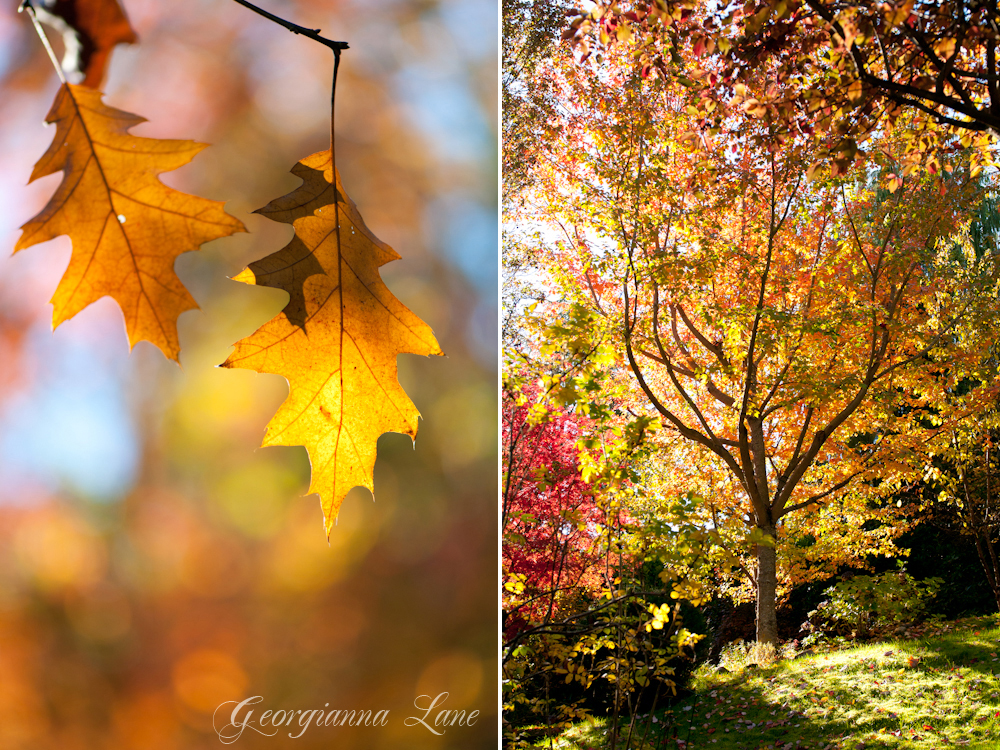 The mid-morning sun illuminates the maples with a shimmering glow.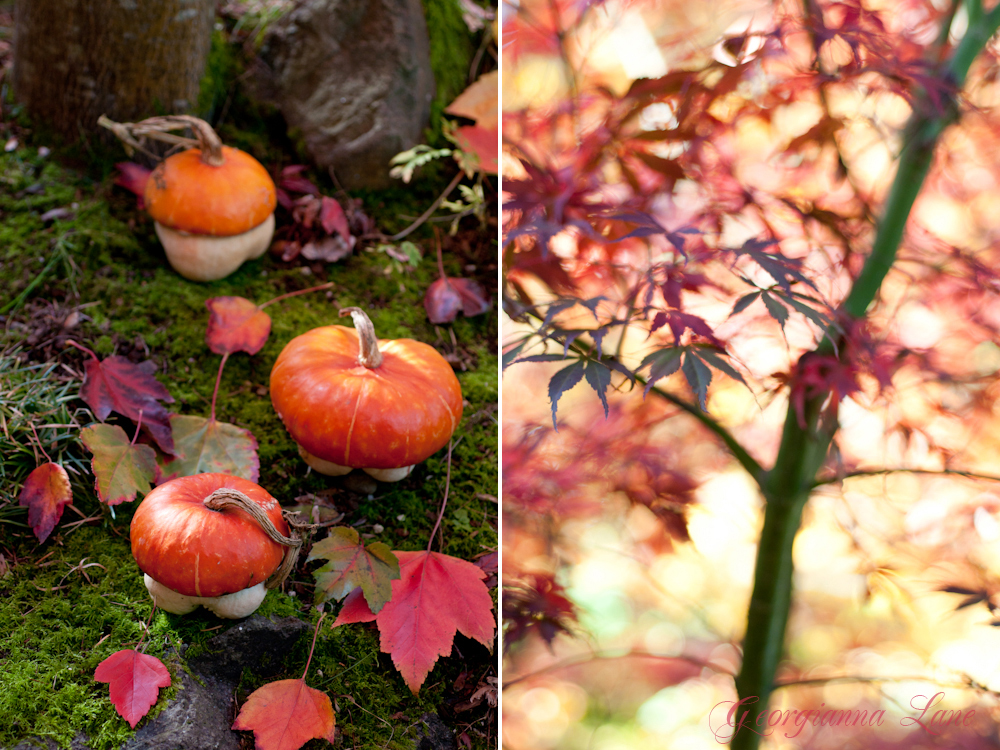 We've let some of the rolling back lawns go to moss, beyond the woodland garden. It's a little wonderland.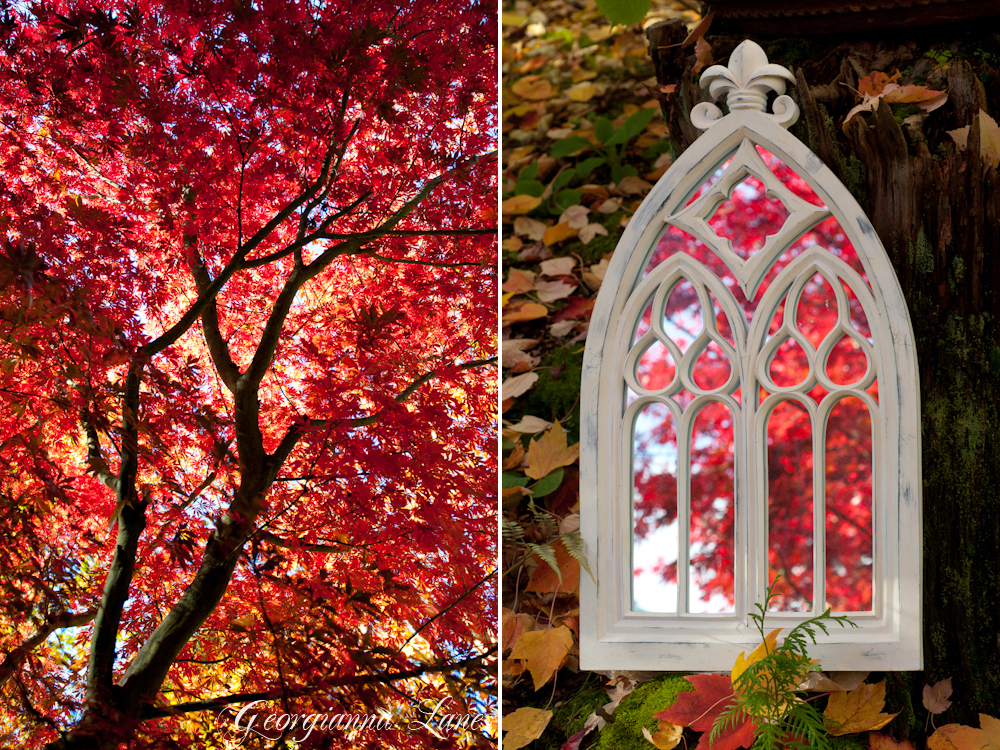 The Japanese maple, looking up from the front porch; and reflected in a mirror leaning on the old stump in the woodland garden.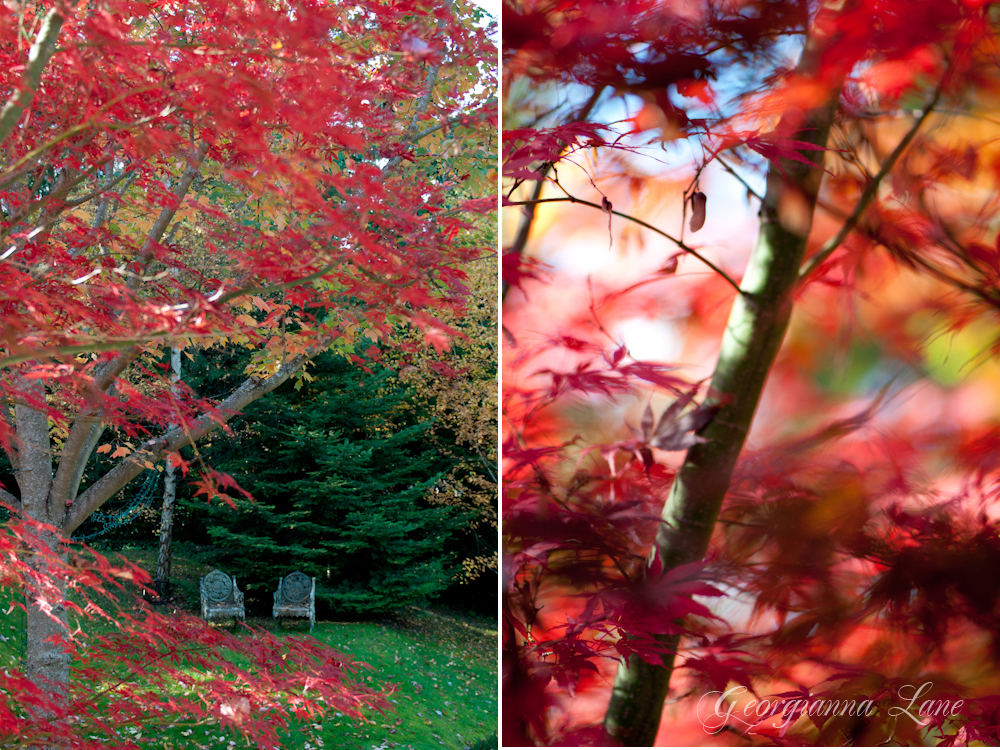 Looking out from the upper landing window at the heavy iron chairs that I jokingly call the "thrones". And some of the best views of the trees are from the upstairs bathroom window.
What I can't capture with a camera is the brilliant reflected red light from the Japanese Maple that pours inside the house and paints the ivory walls and oak floors and white furniture with a warm, rosy tint. We love that so much.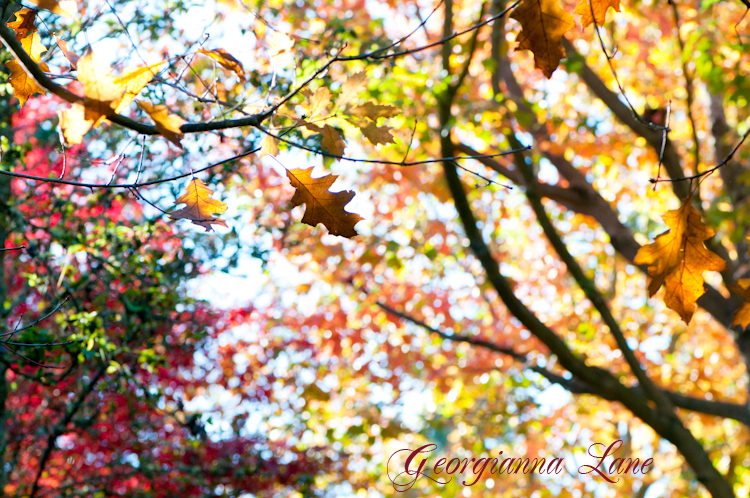 Our garden is a magical place.
It is often messy and chaotic, needs weeding and trimming and new steps and more plants.
But we love it very much.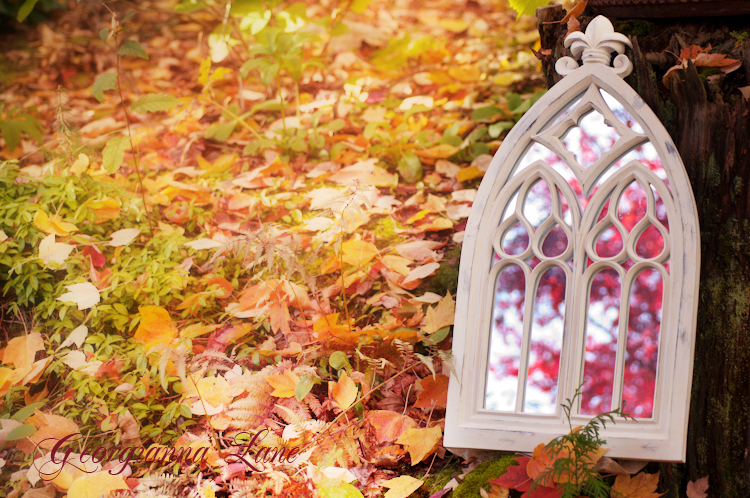 Thank you for taking the time out of your busy day to join me – I hope you enjoyed this little tour.
(Like my garden, life is a little chaotic right now. I'm picking my brother up from the airport at midnight and D returns tomorrow morning after two weeks in Europe. I may be missing for a few days but wanted to share these photos as promised. The holidays approach and I know we all have extended to do lists. So, I very much appreciate your time here and your comments and send a warm welcome to new visitors. Sometimes it might take me a few days to respond but I always look forward to the pleasure of visiting you.)
Wishing each of you a very magical weekend!
xo – g
(all photographs taken November 2nd-4th 2010.)