French Village Morning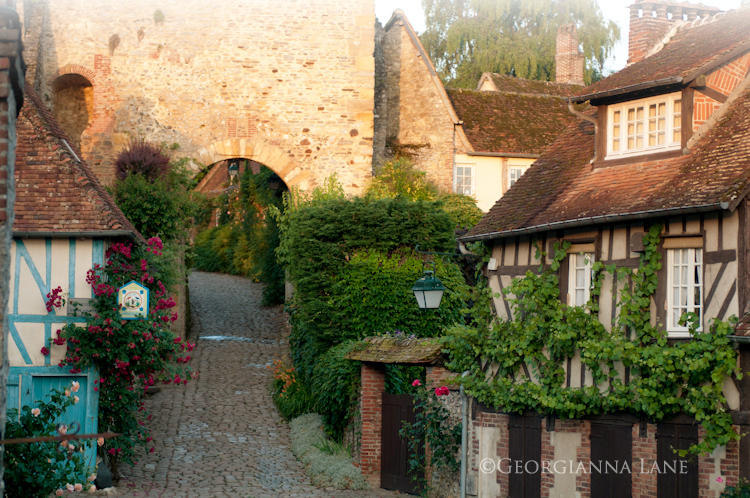 Looking out our bedroom windows, dawn in Gerberoy, France. Deeply peaceful and utterly silent. Except for the birds. (which, of course, I recorded at 5:00 am – here they are:)
[youtube=http://www.youtube.com/watch?v=Fqm0lmdJIfs?version=3]
Early walk through the village before breakfast, incredible details, colors deep and saturated in the shadowy light. A mosaic of D's and my photos, different styles but together a more complete view.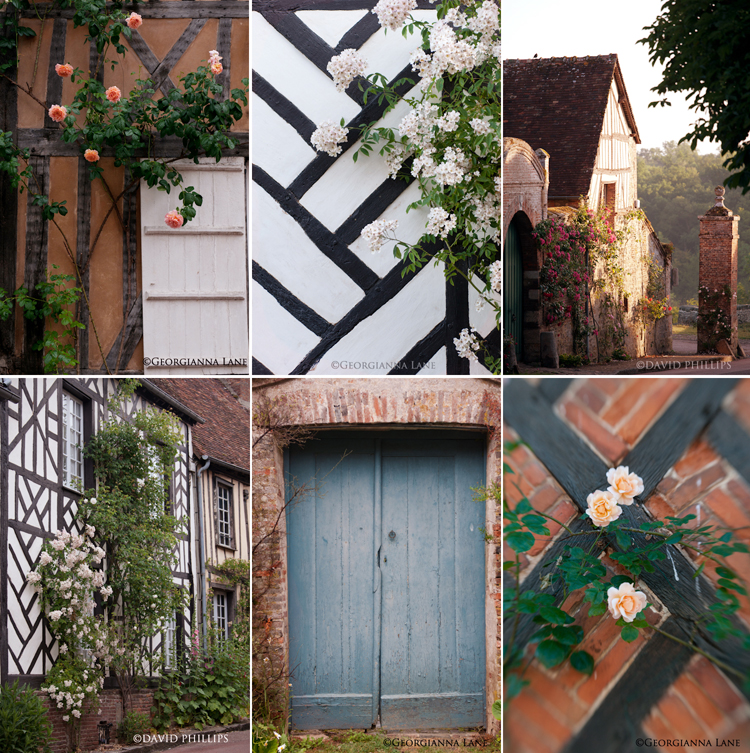 We stayed at Le Logis de Gerberoy, one of only two hotels in the village.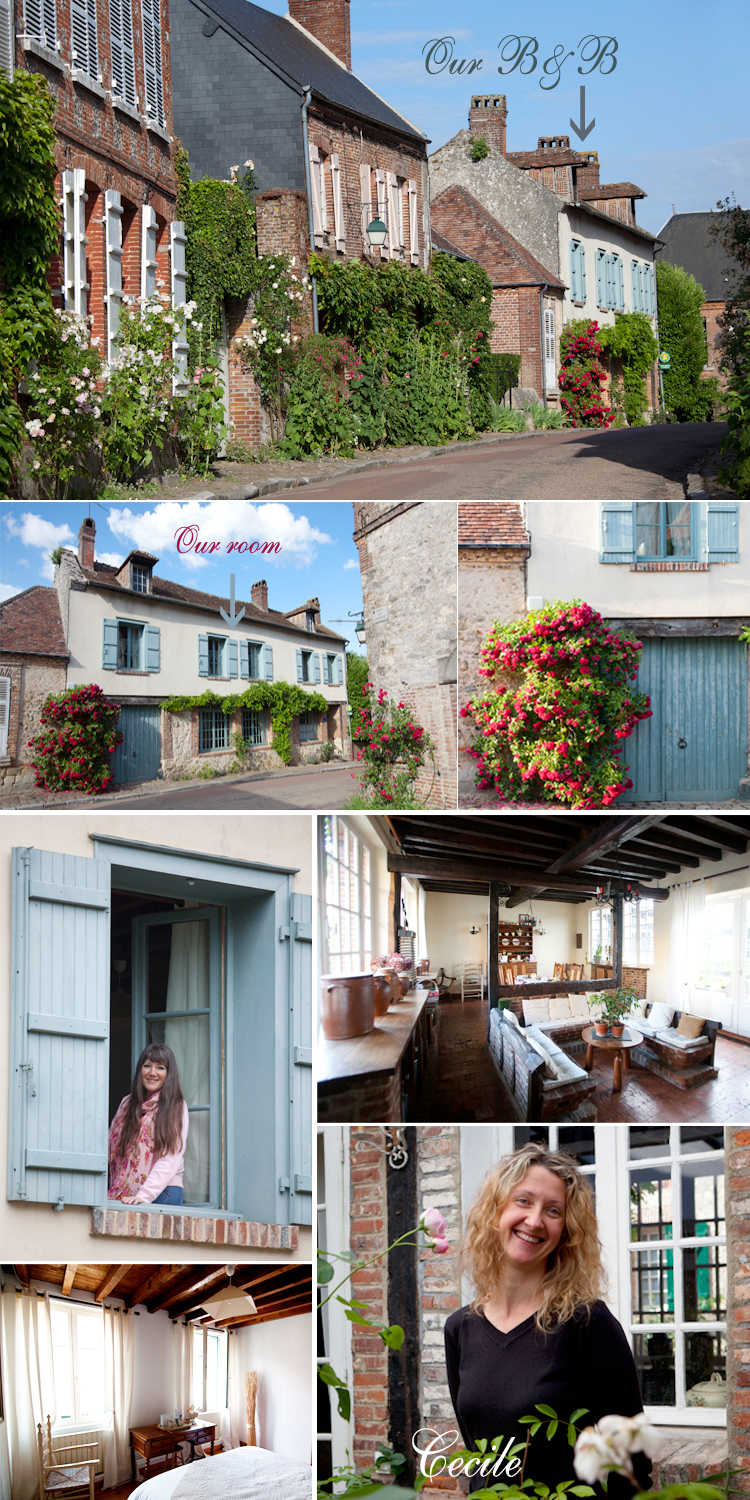 We both fell in love with our landlady, Cecile, for her welcoming charm, delicious homemade jams and the best freshly made croissants, bread and pain au chocolat
ever
. (all photos above by D.)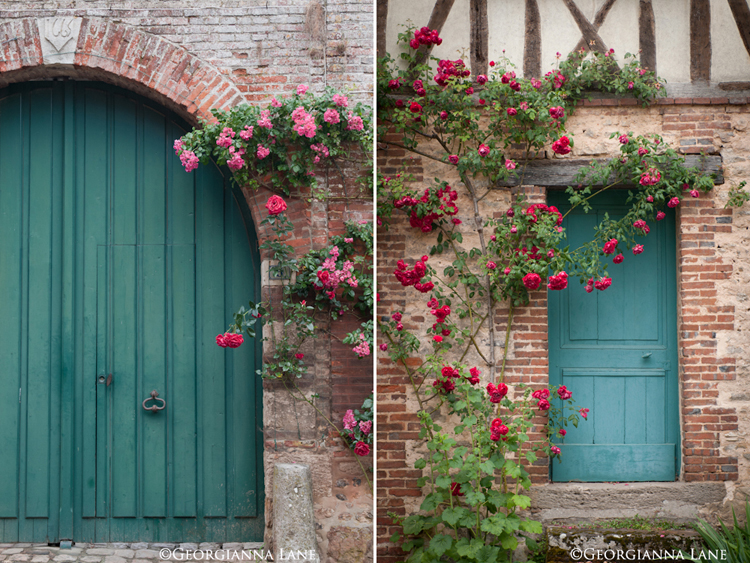 Some of my favorite images.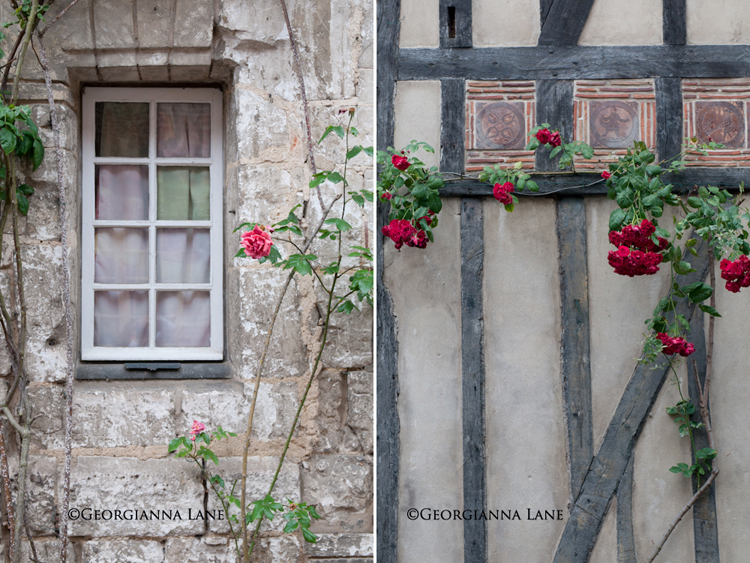 The village sits on a small hill with views over the surrounding farmland.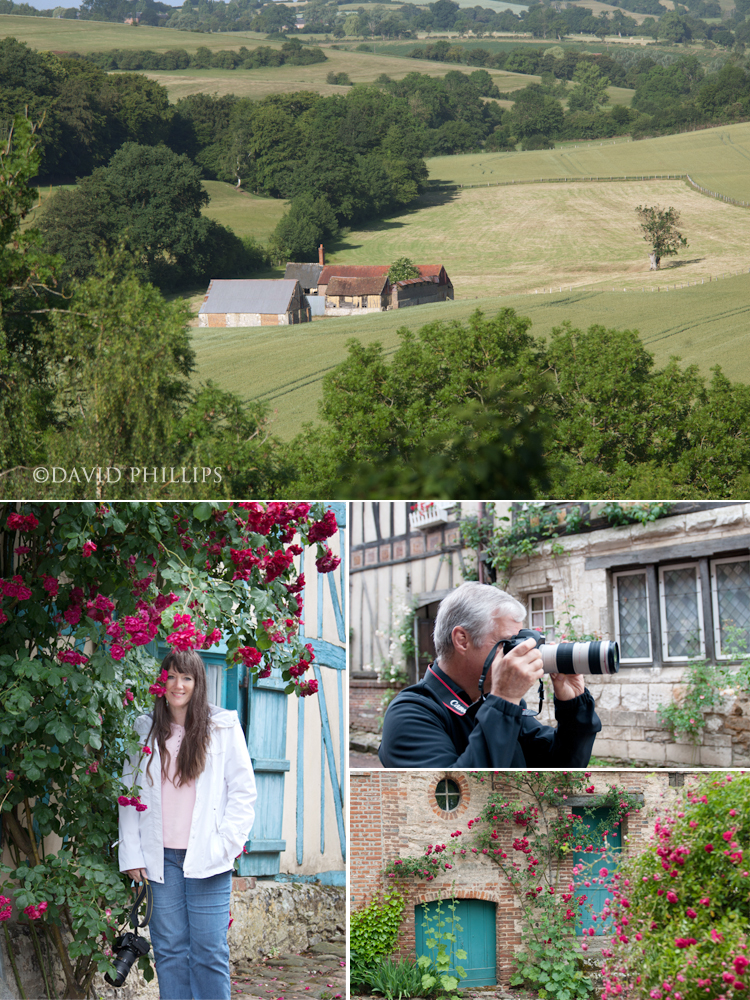 Travel notes: Village of Gerberoy, Picardy, France. I believe it is still there, unless it was a figment of my imagination.
For those of you who are great fans of the early Victoria magazines, as I am, it was in the February 1994 issue that I first read about Gerberoy and have dreamed about visiting ever since. In fact, Victoria's French issues were a vital source of inspiration for a number of our locations on this trip, which I'll share as we go along. I am so grateful that the village is still unspoiled. May it remain so always.
Happy Canada Day to my Canadian friends.
And Happy 4th of July weekend to everyone in the States! D, being English, feels the Brits should celebrate for getting rid of us pesky Colonists. :)
Whether it's a holiday or not, winter or summer, we wish you a wonderful weekend of love and memories.
xo – g