April in Paris: Clouds of Pink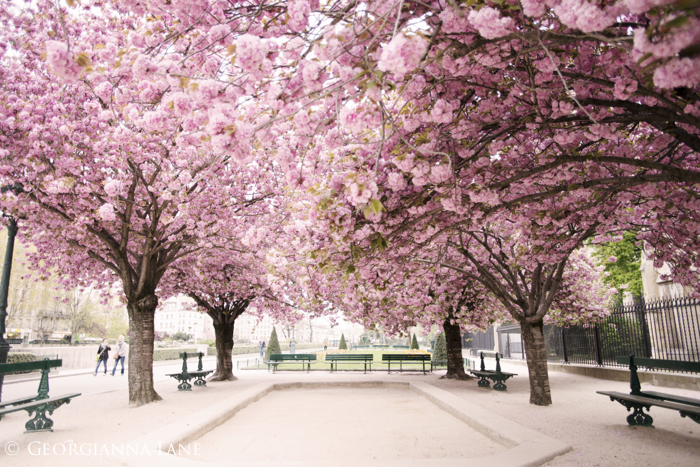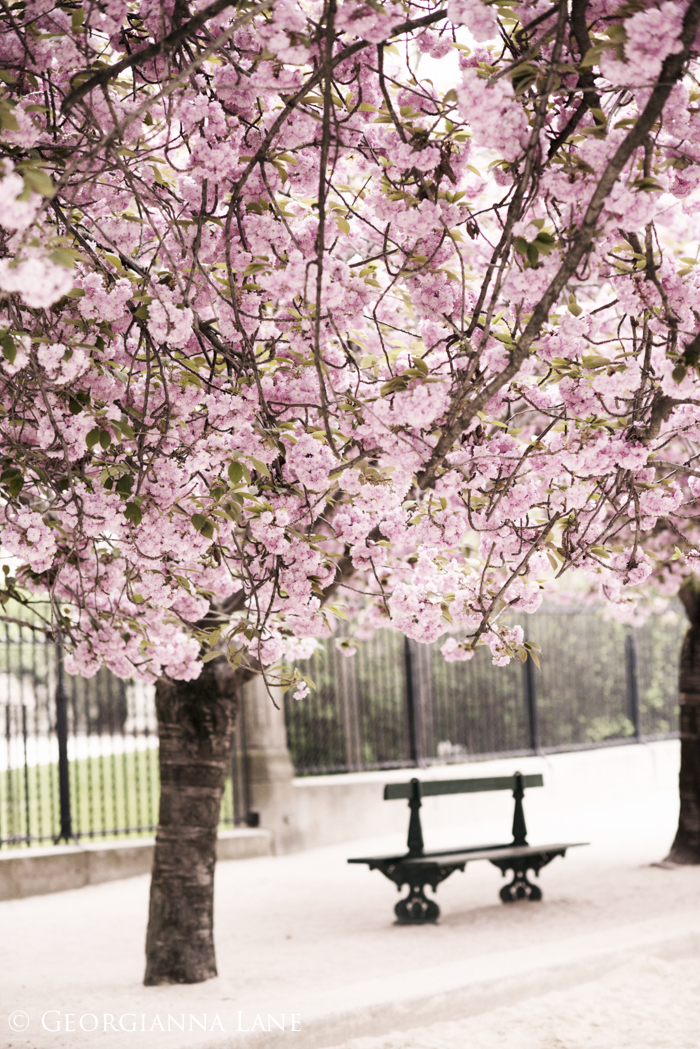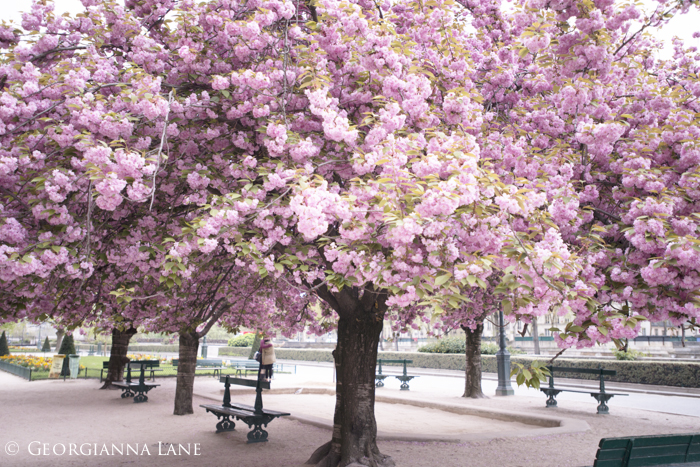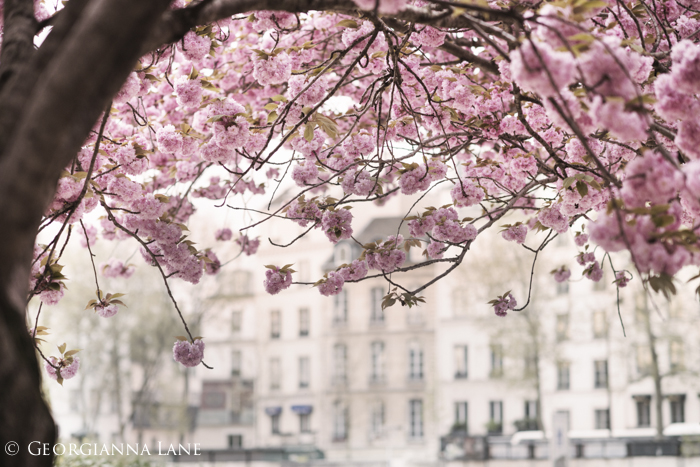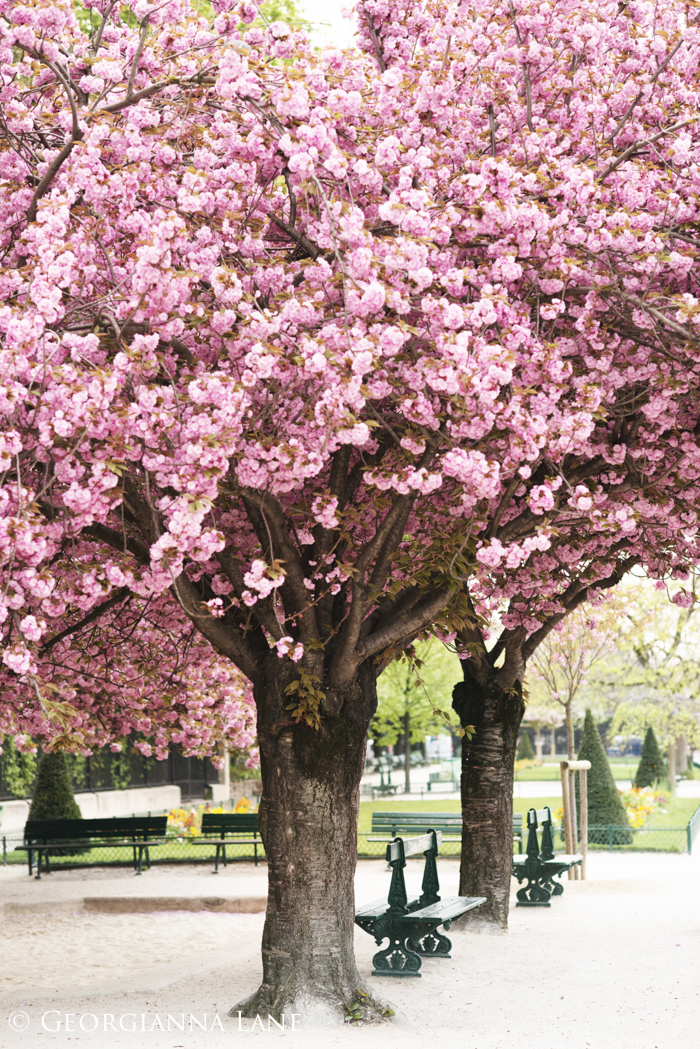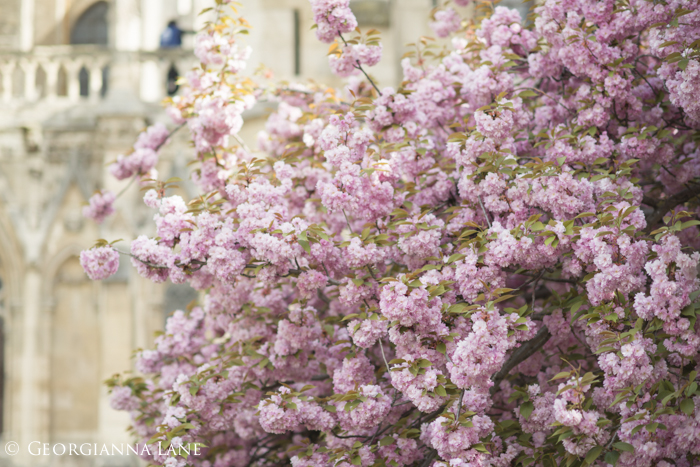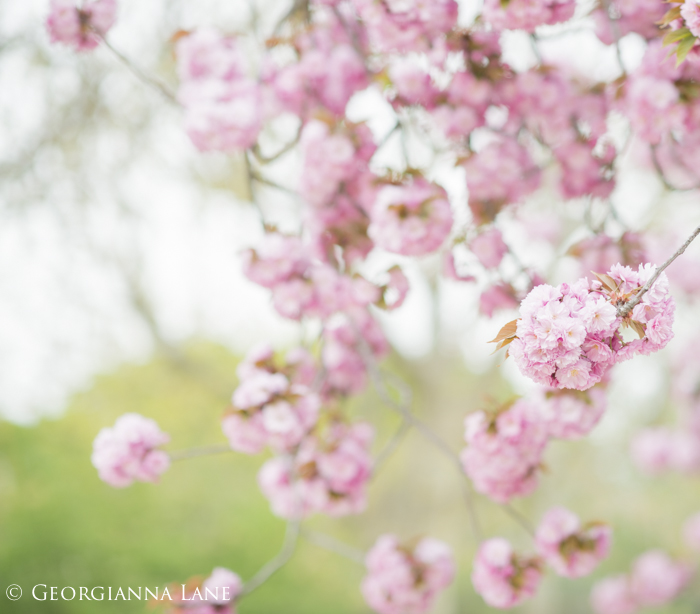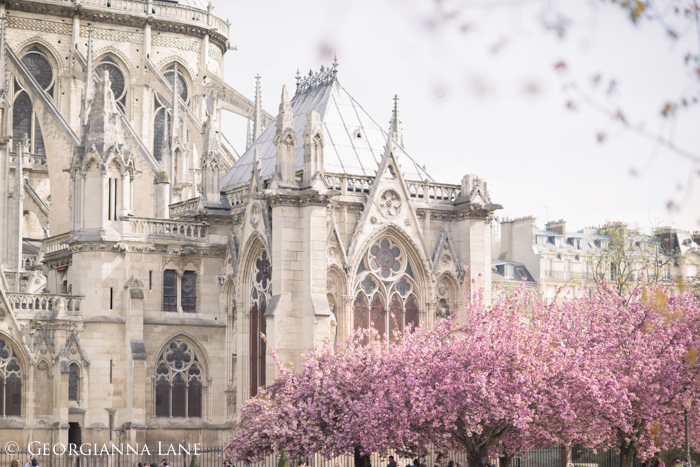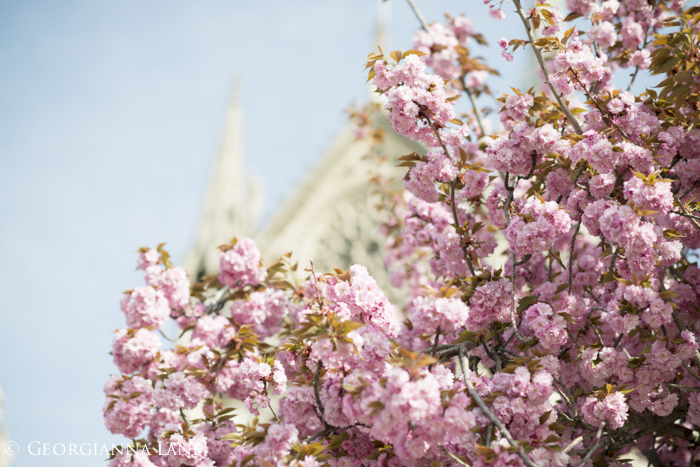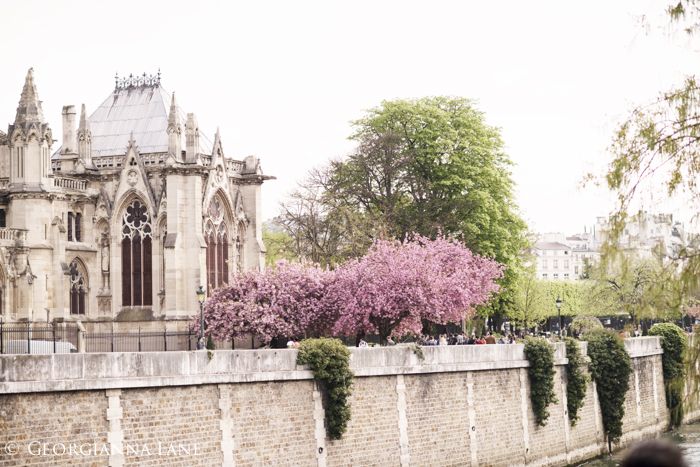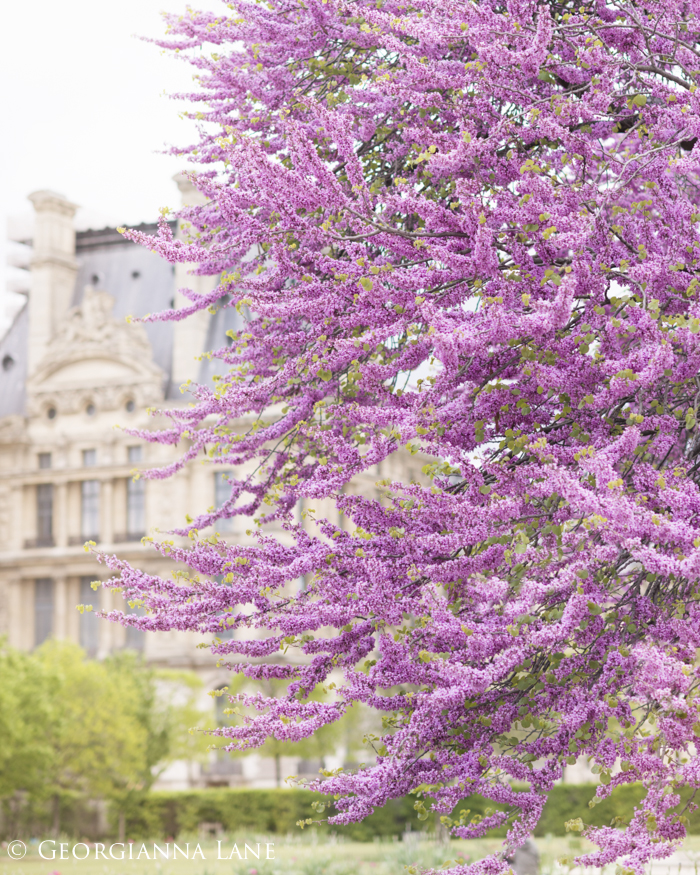 Hello, dear friends,
Thank you so much for your comments on my last post. As promised, here are as many photos of springtime pink in Paris as I could gather up to share with you! When I arrived at the beginning of the month, the Kwanzan cherry trees at Notre Dame were at their peak (the Kwanzans are among the last cherries to bloom each spring). I won't say there are trees like this all over Paris so it helps to know where to go. The cluster along the side of Notre Dame is very popular and I got up awfully early to photograph them without lots of visitors. We stayed on Ile Saint Louis which is just a short stroll away.
Alas, the blossoms are faded now but lilacs and even early roses are taking their place. Europe has had such a warm and early spring, the blooms seem to come and go nearly overnight.
I've posted some Paris videos on my Instagram account, too. And if you've been following along there, you'll know my sister and I had some wonderful weekend adventures in Amsterdam and Keukenhof Gardens, which I will share here soon. She's rekindled her love of photography and captured many exceptional images herself.
But yesterday I left Paris for a bit to spend the weekend in another marvelous city, actually my favorite of all, to celebrate D's birthday. We've been traveling in different directions for months so are looking forward to a little getaway together.
I hope these images bring you some happy moments. I'm posting rather on the fly these days and with sometimes unreliable internet from trains and so forth, but I do appreciate your visits and comments. Please forgive me taking a long time to reply to you. Until then, more photos will be coming!
Wishing you a joyful weekend.
much love,
G