Peony Passion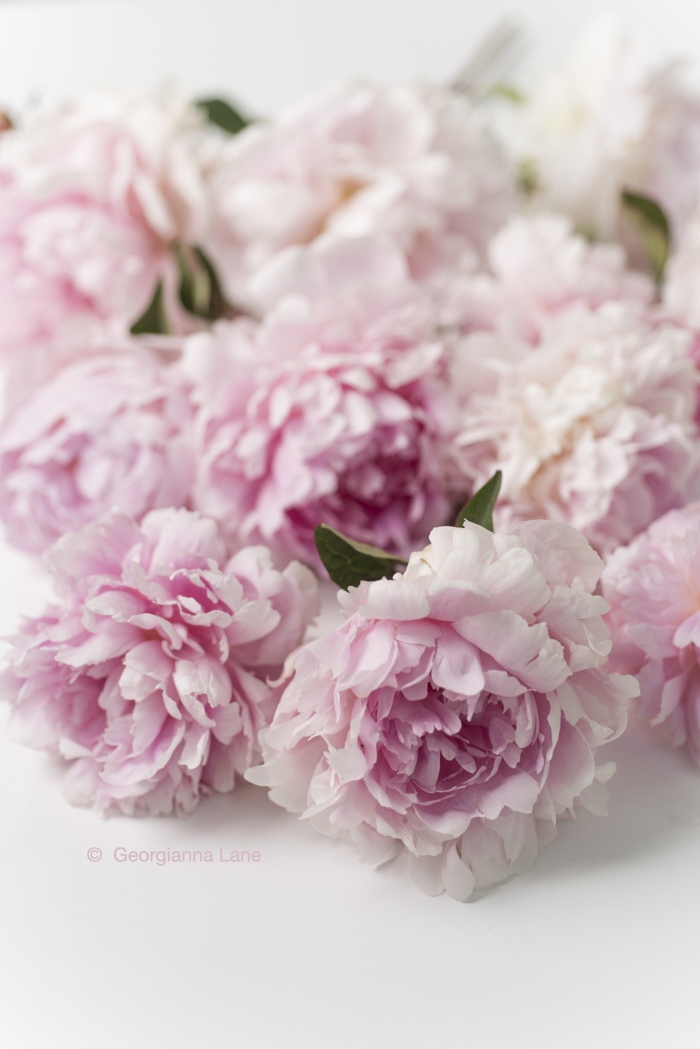 Hello, friends! I'm back from an adventurous trip to Alaska for a charming, back-woods, country wedding and now am literally knee deep in peonies! I've made a few trips up to visit my delightful and generous friend Geraldine at her North Field Farm, where she grows an incredible 60 or so varieties of peonies. The season is nearly over and the fields are loaded with fully opened peonies. I've gathered armloads to bring back to document and share with you here.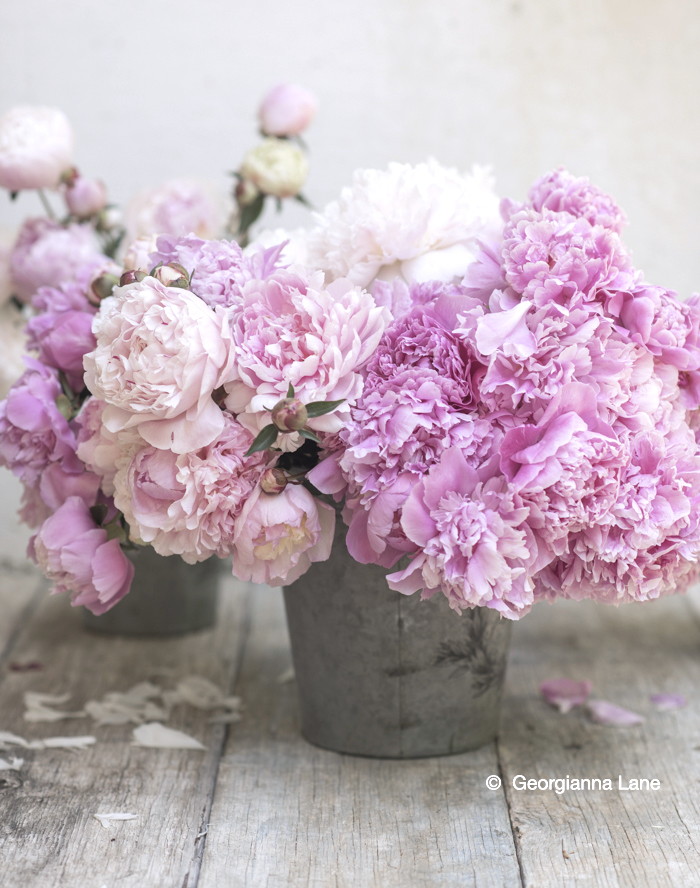 You know that I'm a rose girl through and through, but honestly, is there anything more sumptuous than a bucketful of peonies?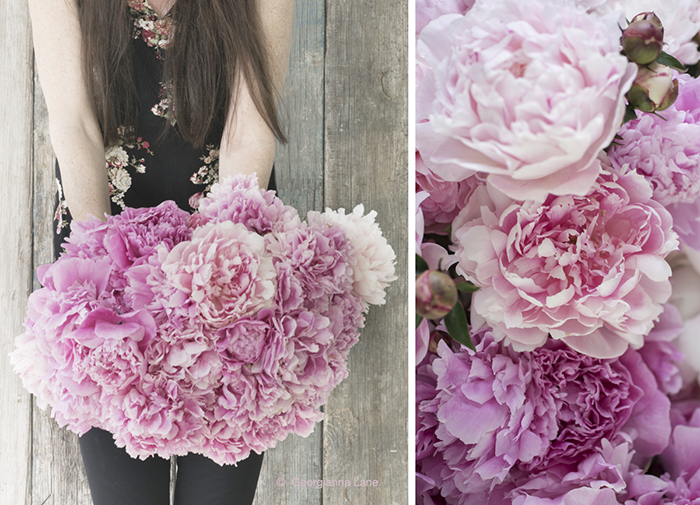 Made myself a peony petticoat!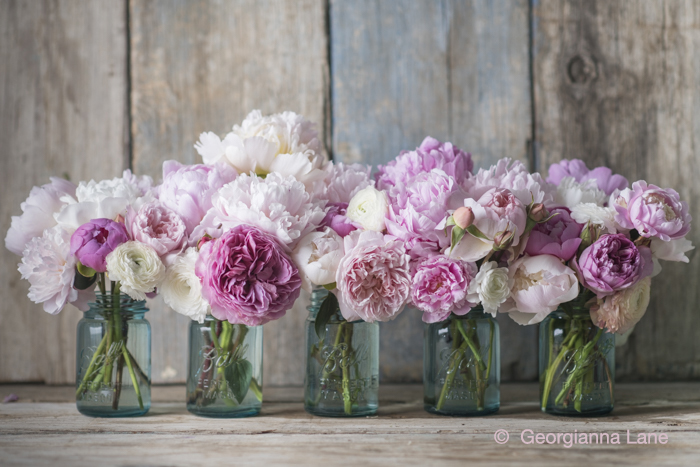 The last of the ranunculus, peonies and the first of the David Austin roses, both from my garden and from my friend Dawn at All My Thyme farm.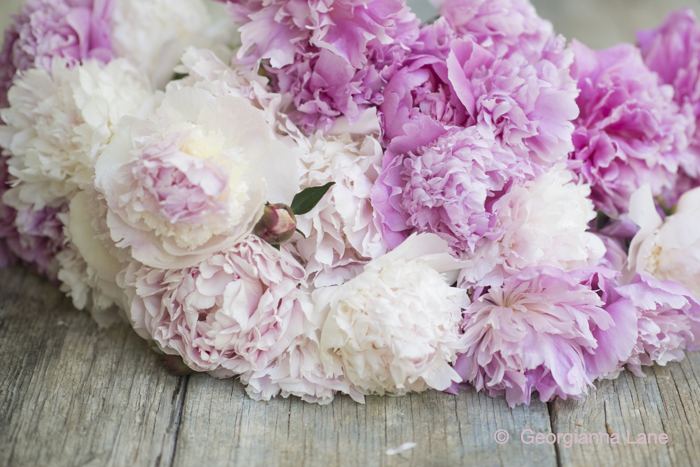 More varieties than I can count!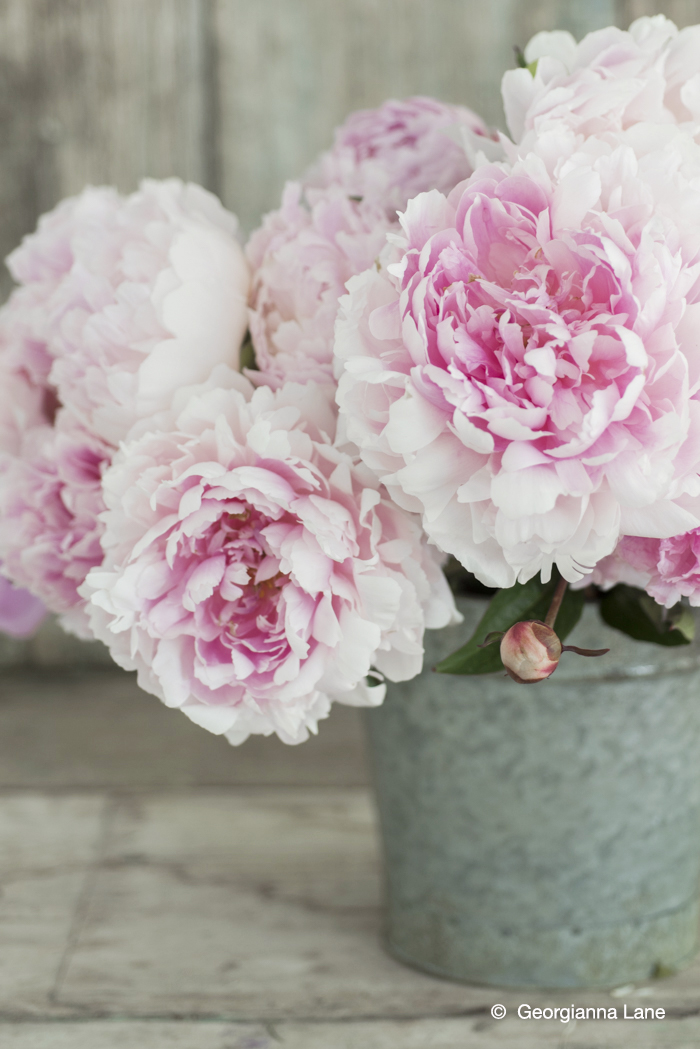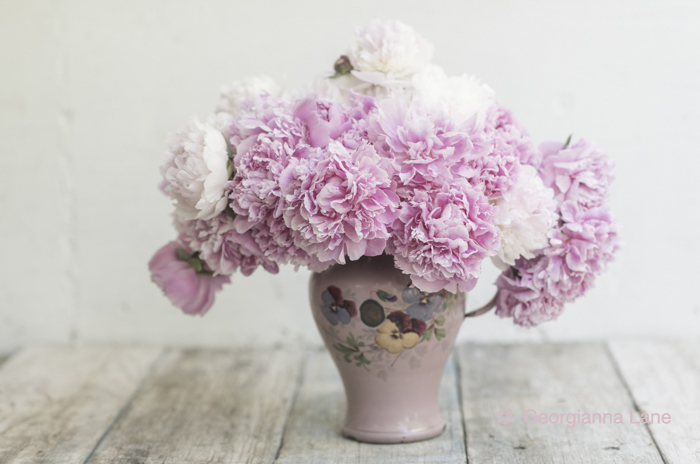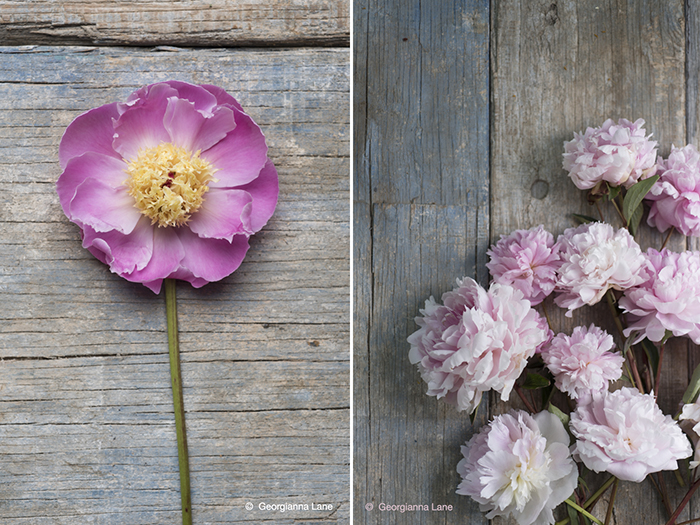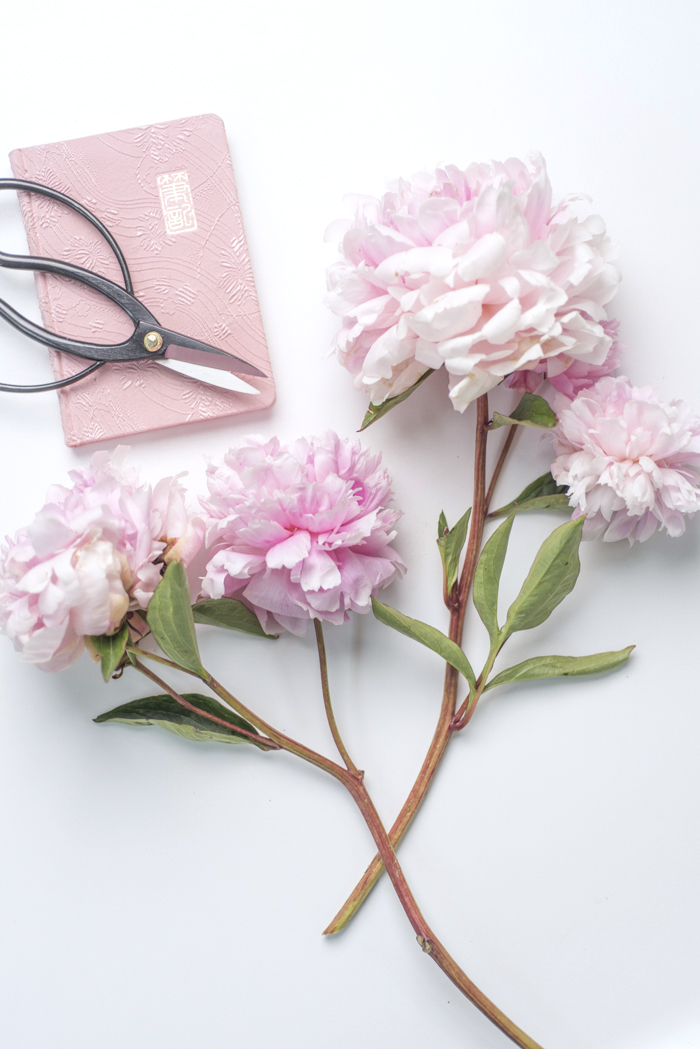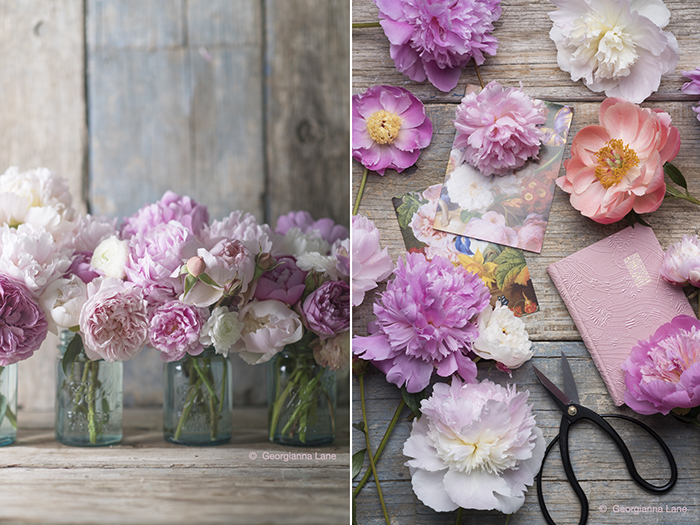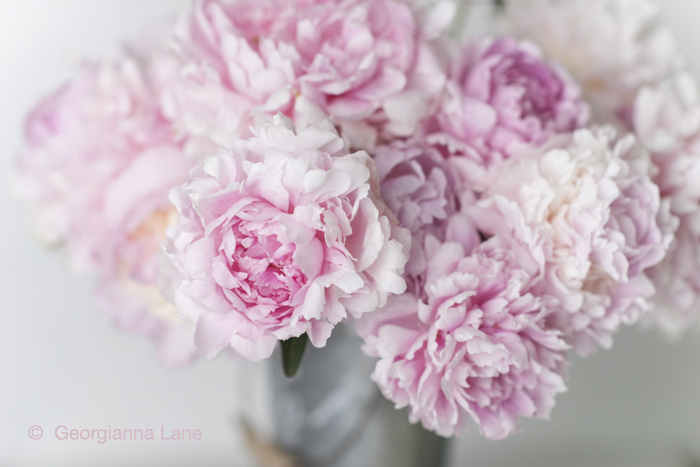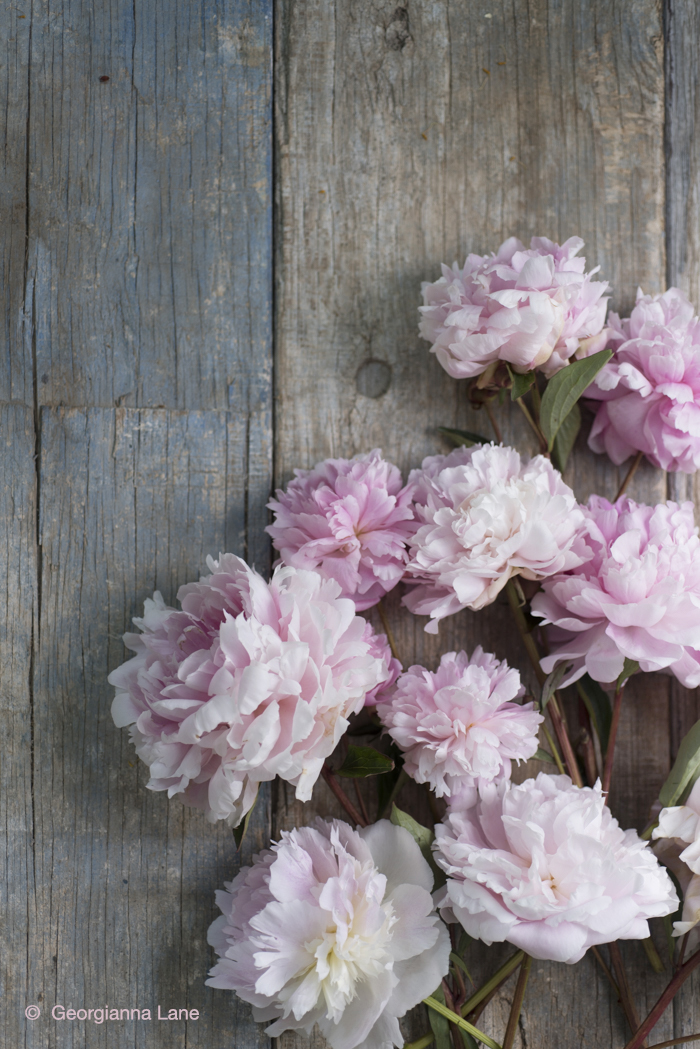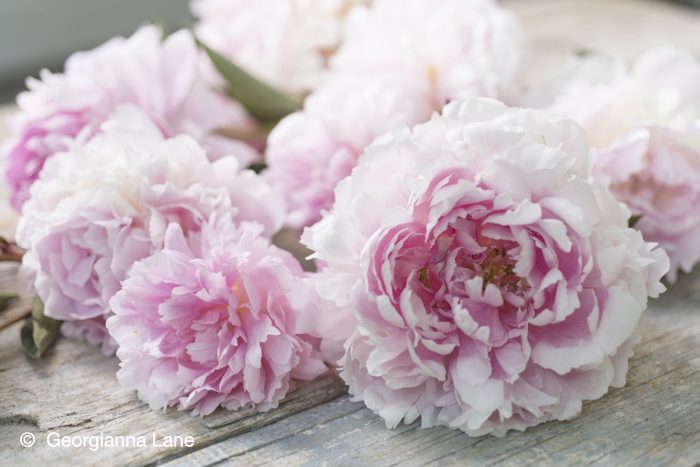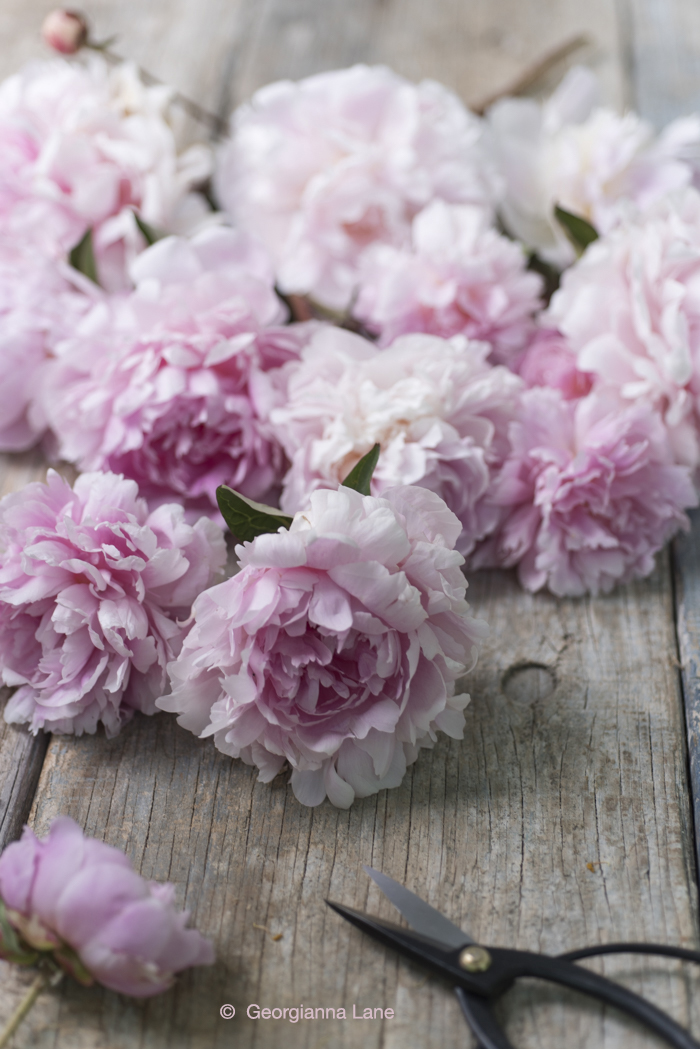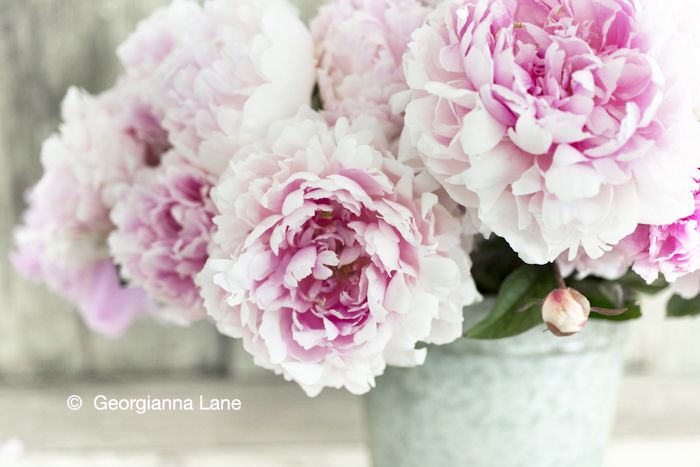 In this post I featured many of the pink and white varieties but the corals are just as special. I've prepared a separate post on them which you'll see after a few days break. Peonies are so rich, it's almost like too much dessert!
Sending love and wishes for a joyful June.
G