New Release: Paris in Bloom Stationery Collection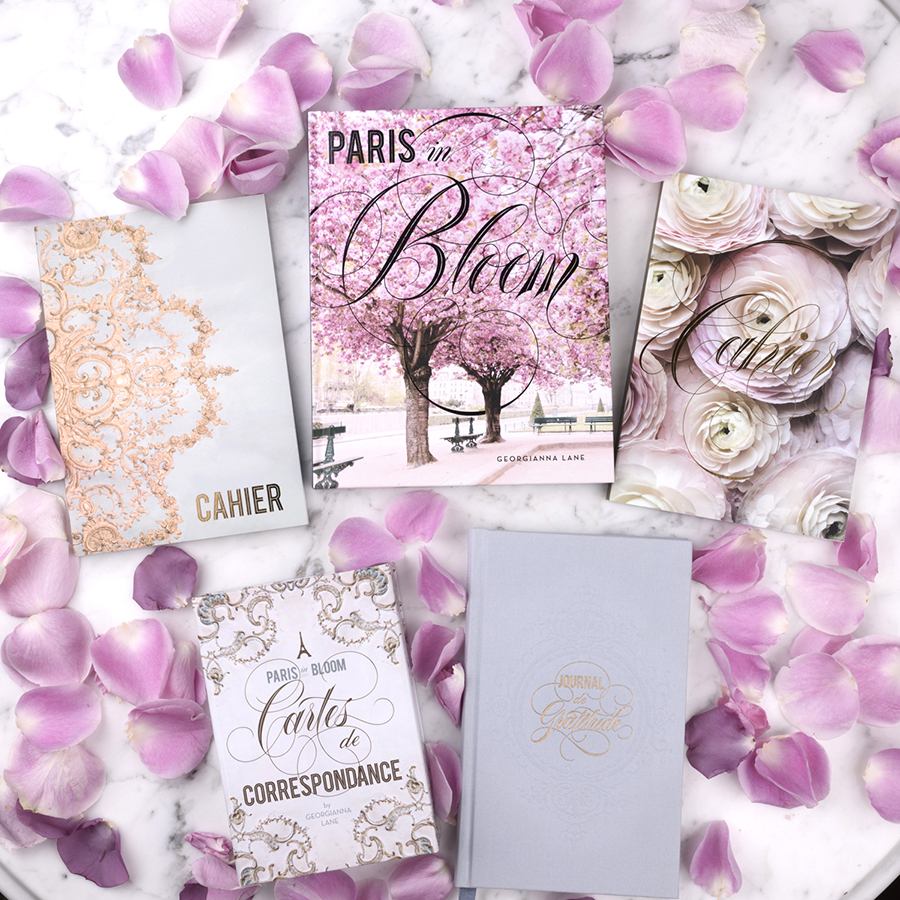 Hello, friends! I hope that September has gotten off to a wonderful start for you. Today I'm very excited to share a project that I've been working on for over a year with my editors at Abrams Books – the Paris in Bloom stationery collection! It includes four brand new products that were inspired by my book: a gorgeous gratitude journal, a notecard collection in a keepsake box and two elegant blank journals. Each is imbued with rich details such as custom calligraphy, gold foil and embossing, and each will bring the spirit of Paris to your office or desk at home. They're available in my shop or via my Amazon Author Page. (outside the US at Book Depository and Amazon UK.)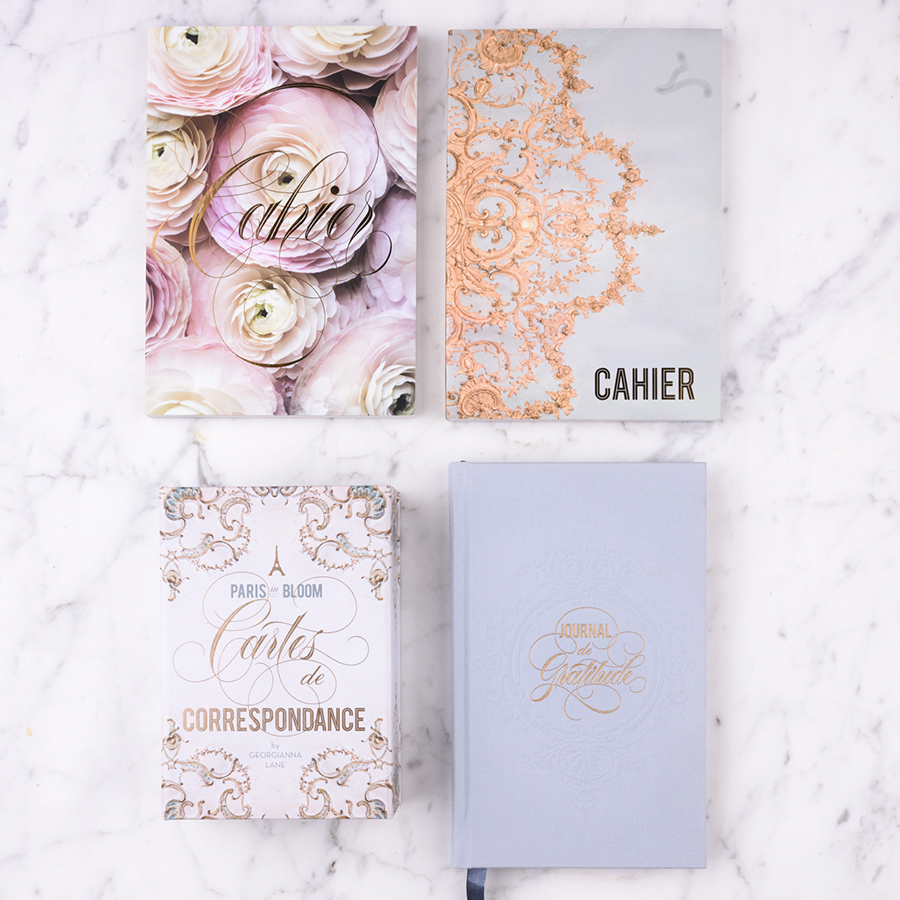 GRATITUDE JOURNAL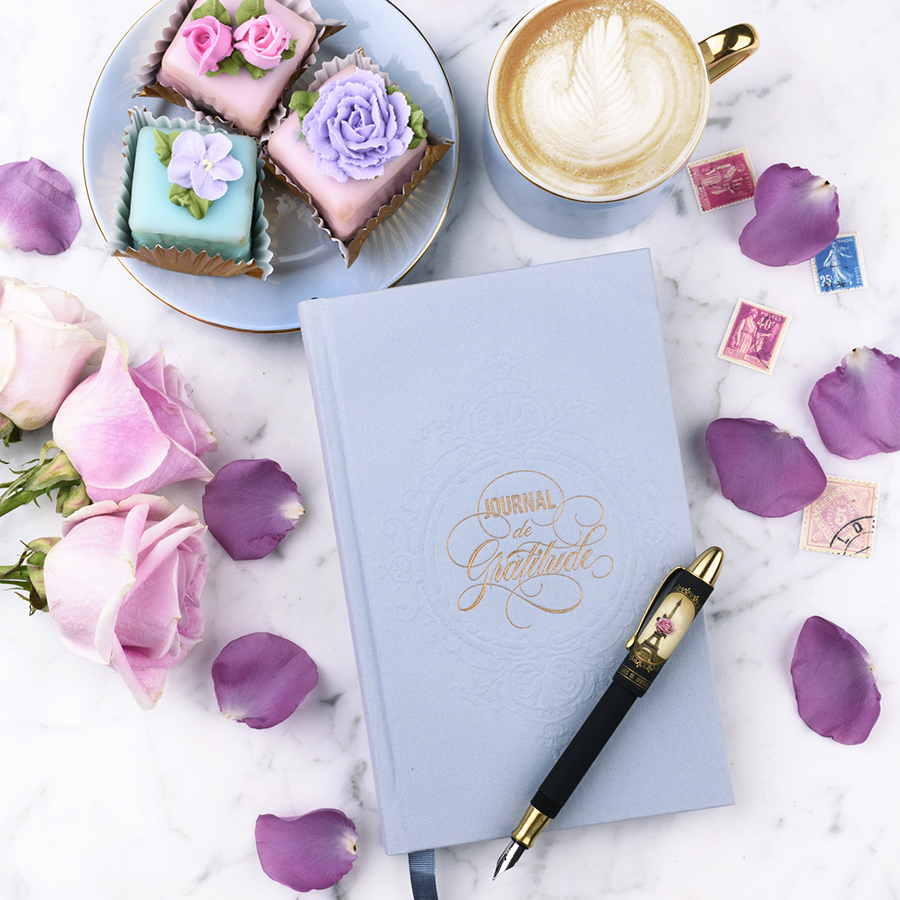 The "Journal de Gratitude" is filled with inspiring quotes and romantic images from Paris in Bloom. It comes with a gold foiled band which is removed to reveal the exquisite gold foil-stamped calligraphy on the blue embossed fabric.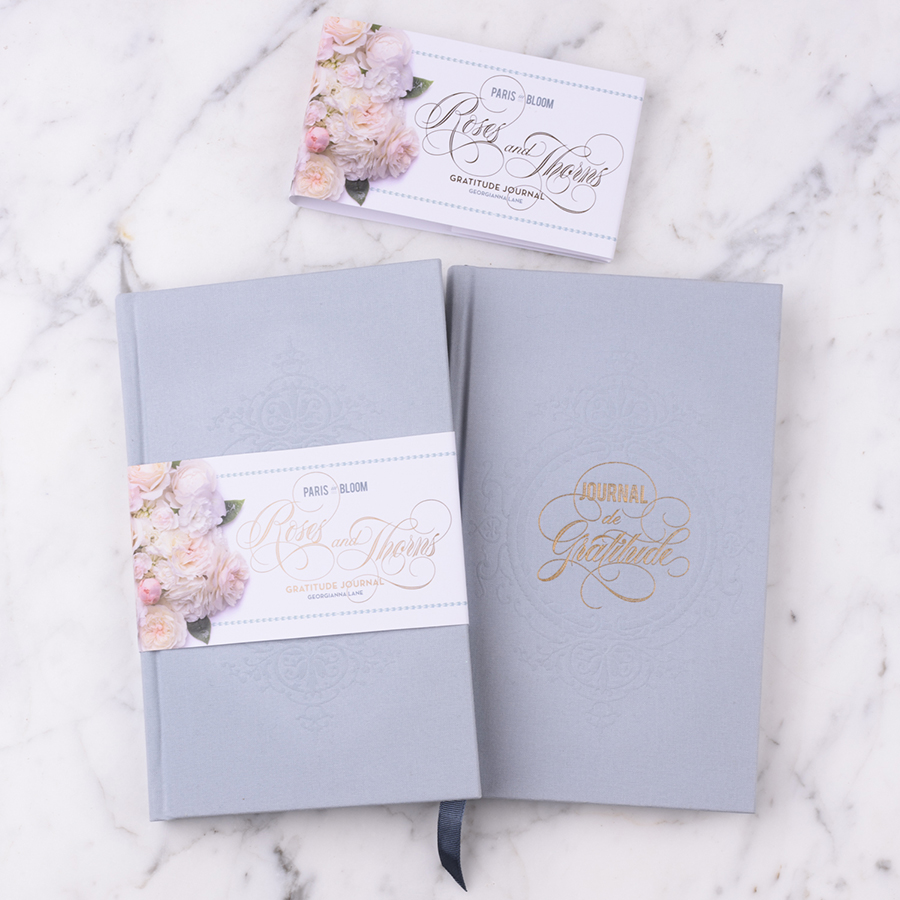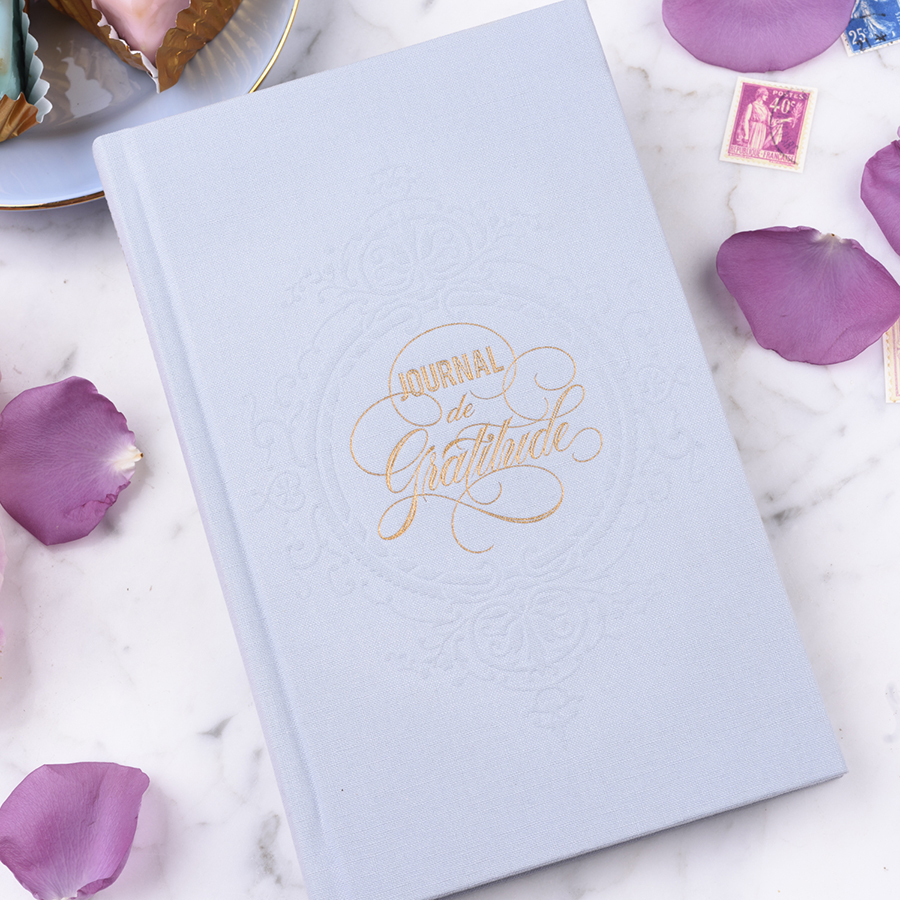 The beautiful lettering on all pieces is by renowned calligrapher Nim Ben-Reuven.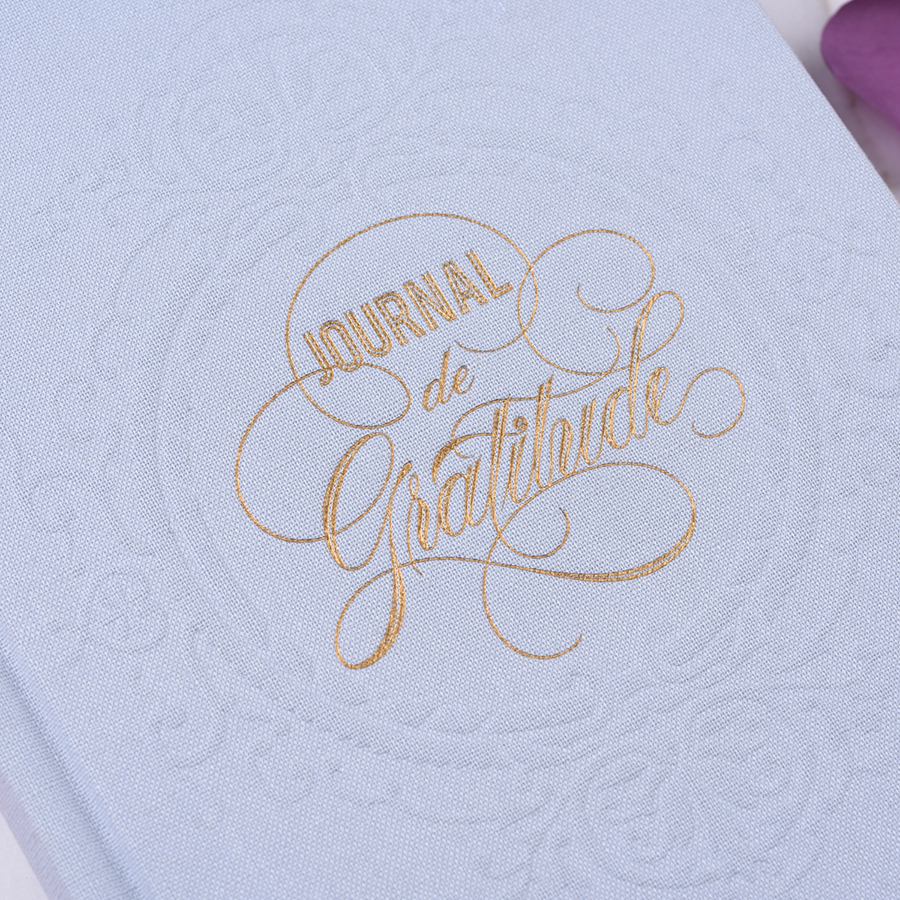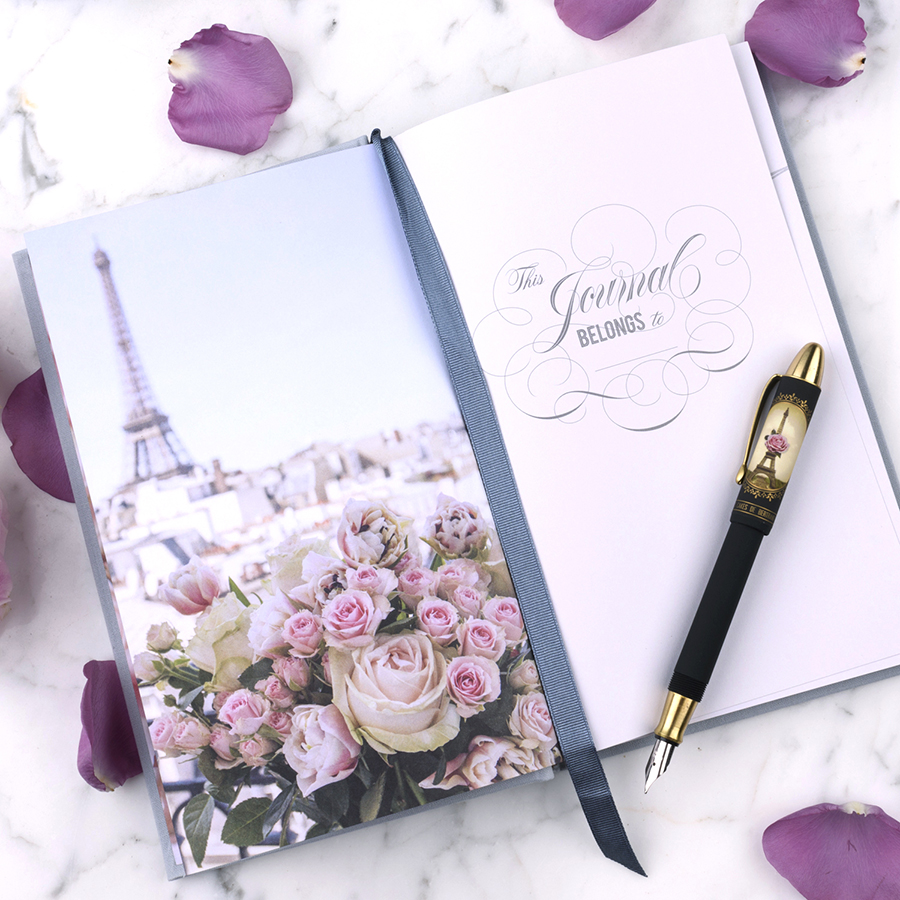 Based on the concept of  "roses and thorns", the journal is laid out with daily blank pages to record the positive events of your day and any challenges you are facing.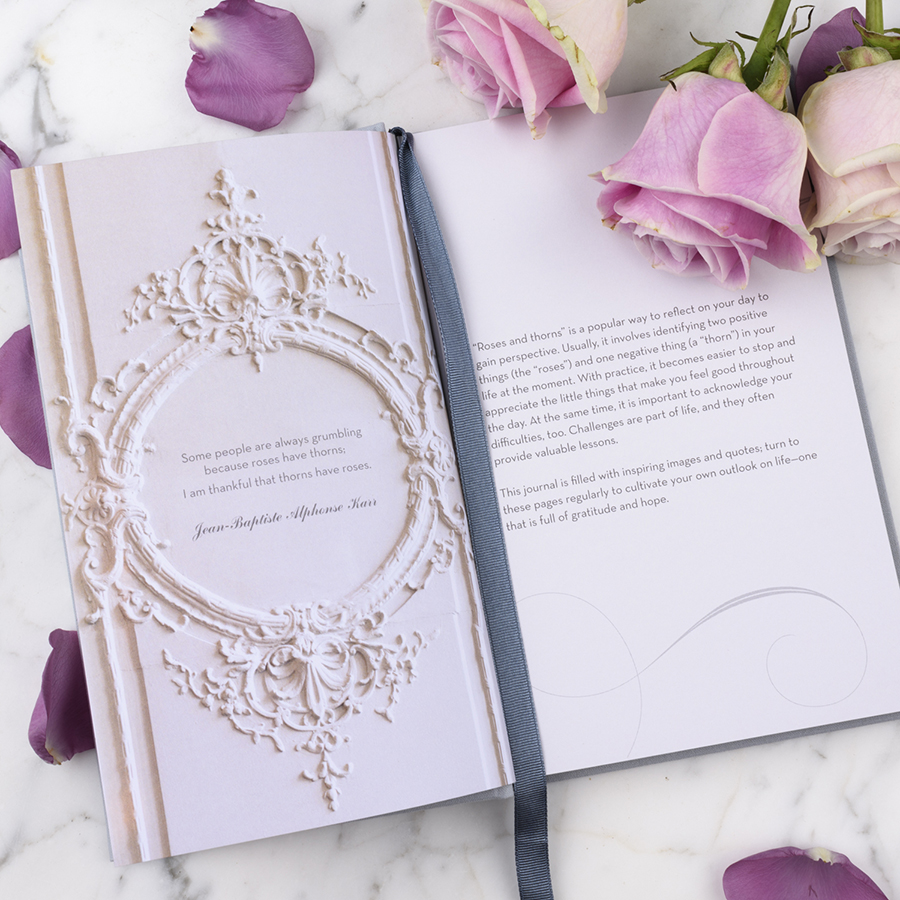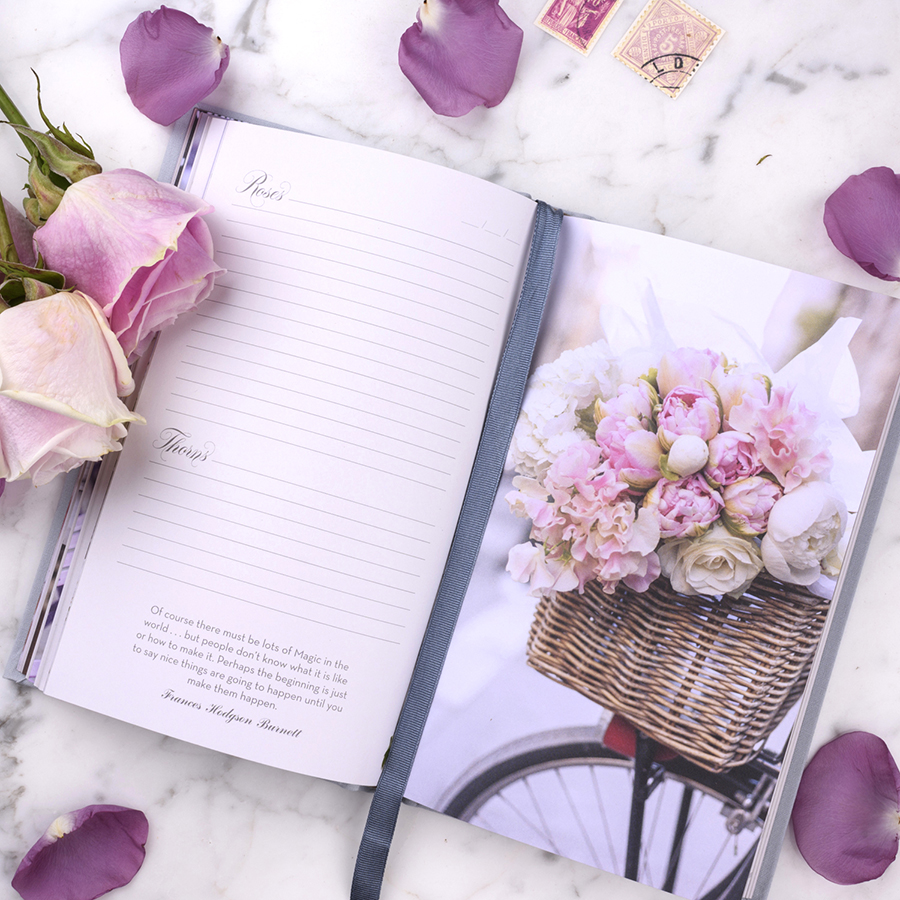 PARIS IN BLOOM NOTECARDS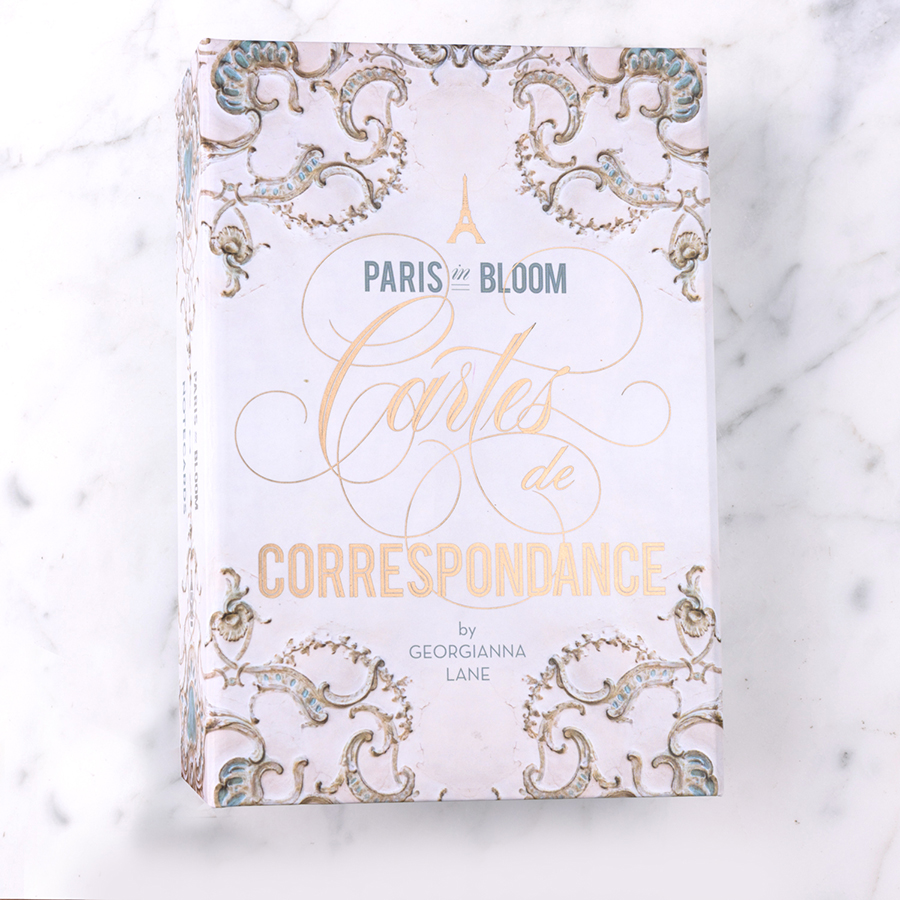 Packaged in an ornate keepsake box with magnetic closure, the ten designs of the blank notecards feature one image from the book on the front and one on the back, along with Eiffel Tower embellished envelopes.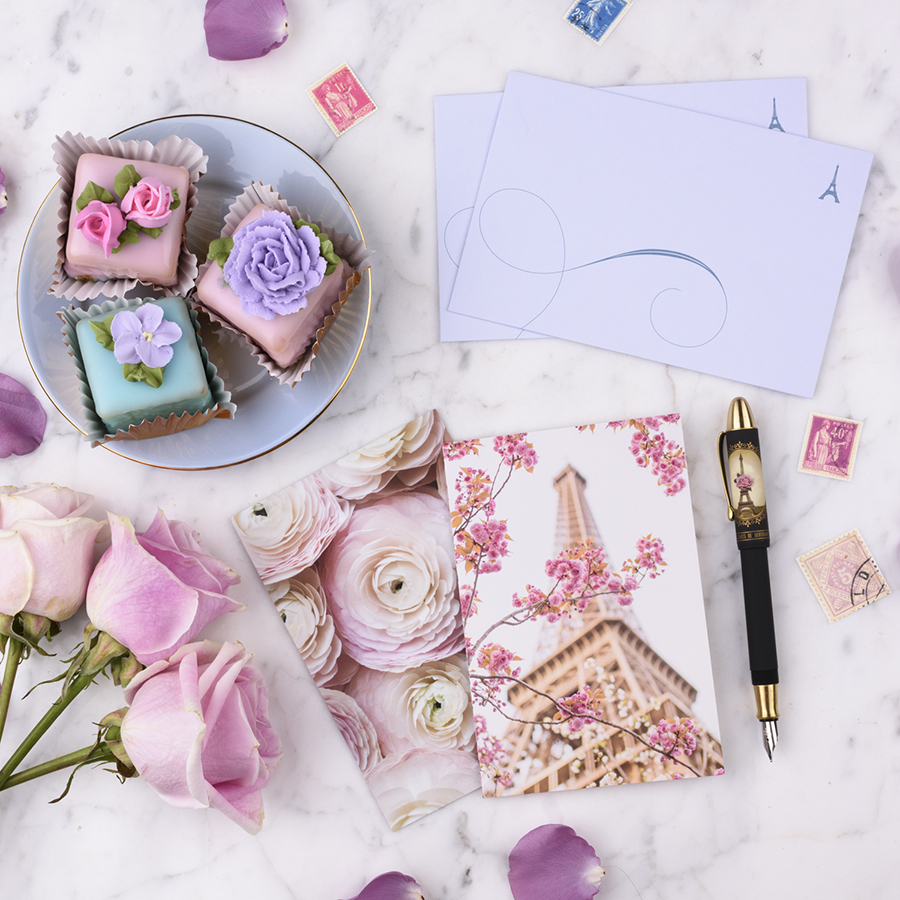 See more images here.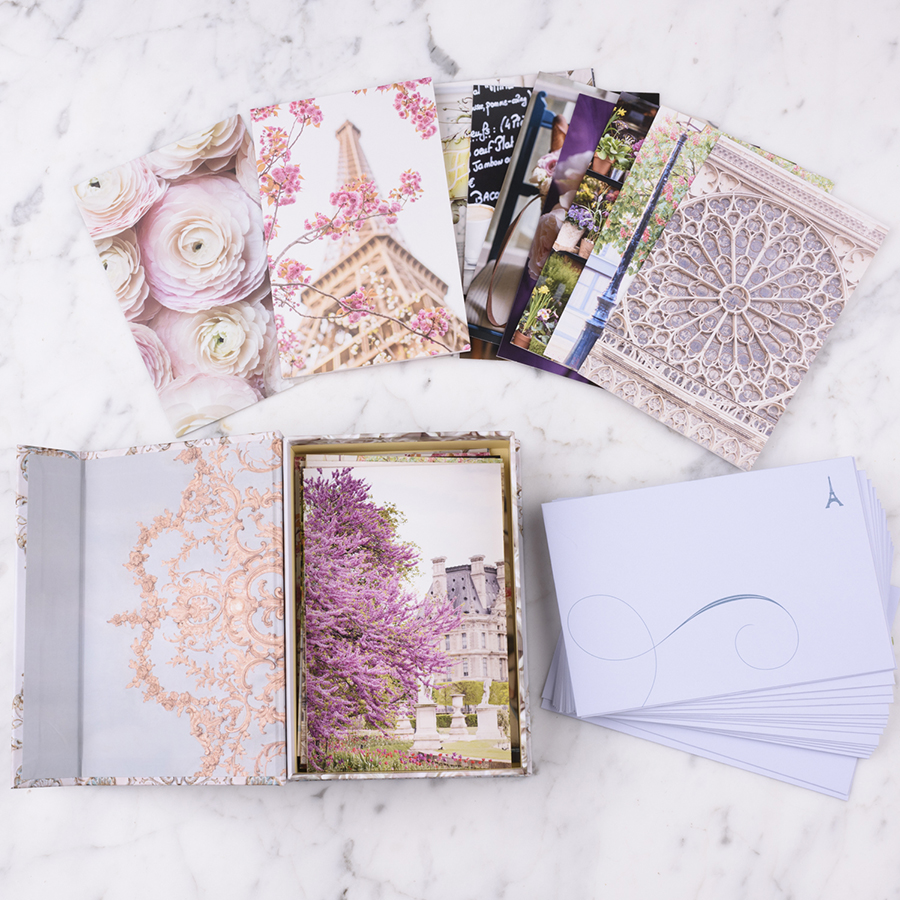 NOTEBOOKS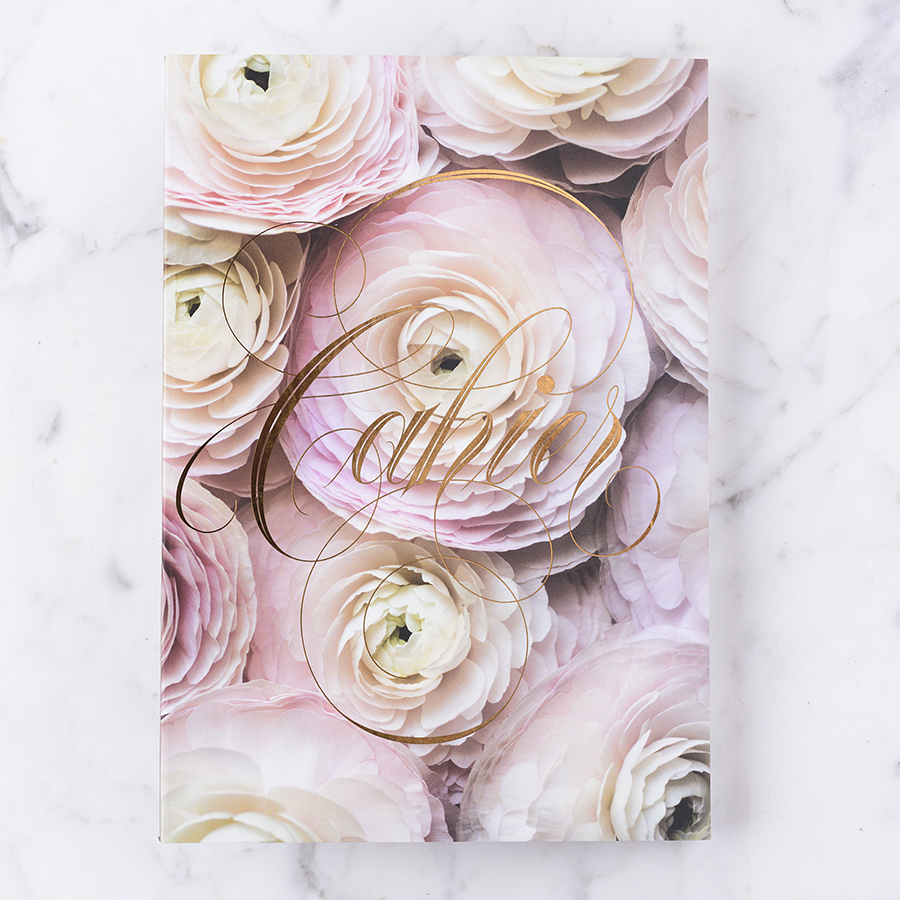 Two stunning notebooks complete the collection. They are blank inside with lined pages.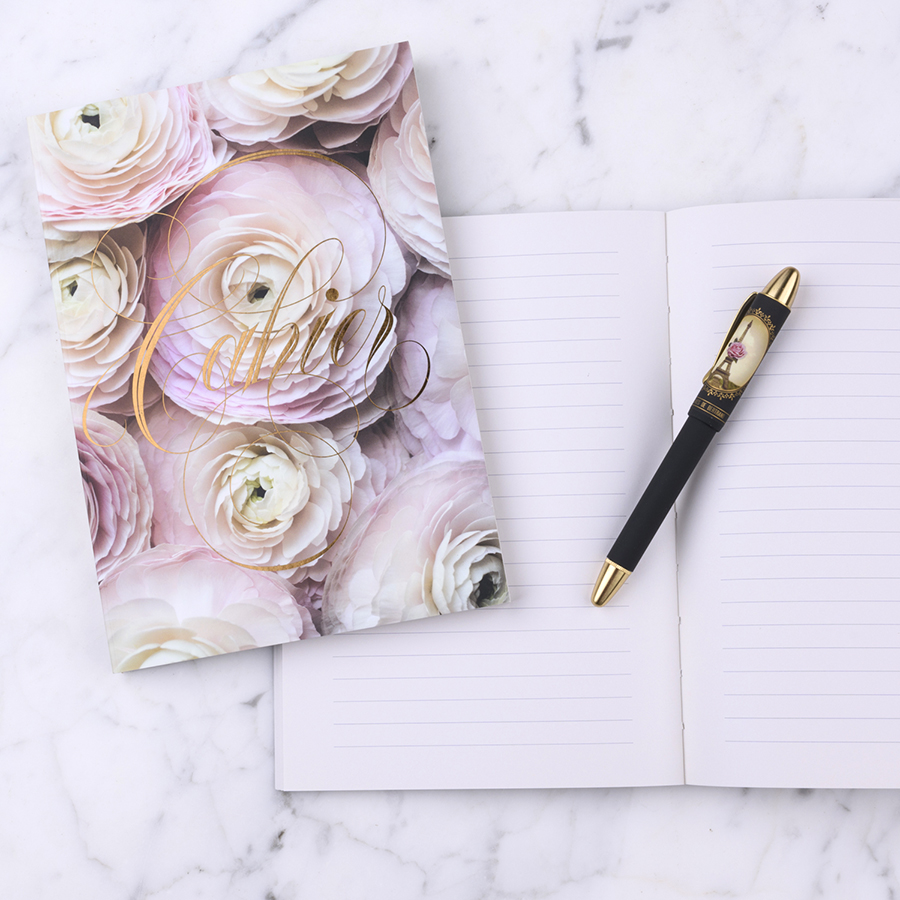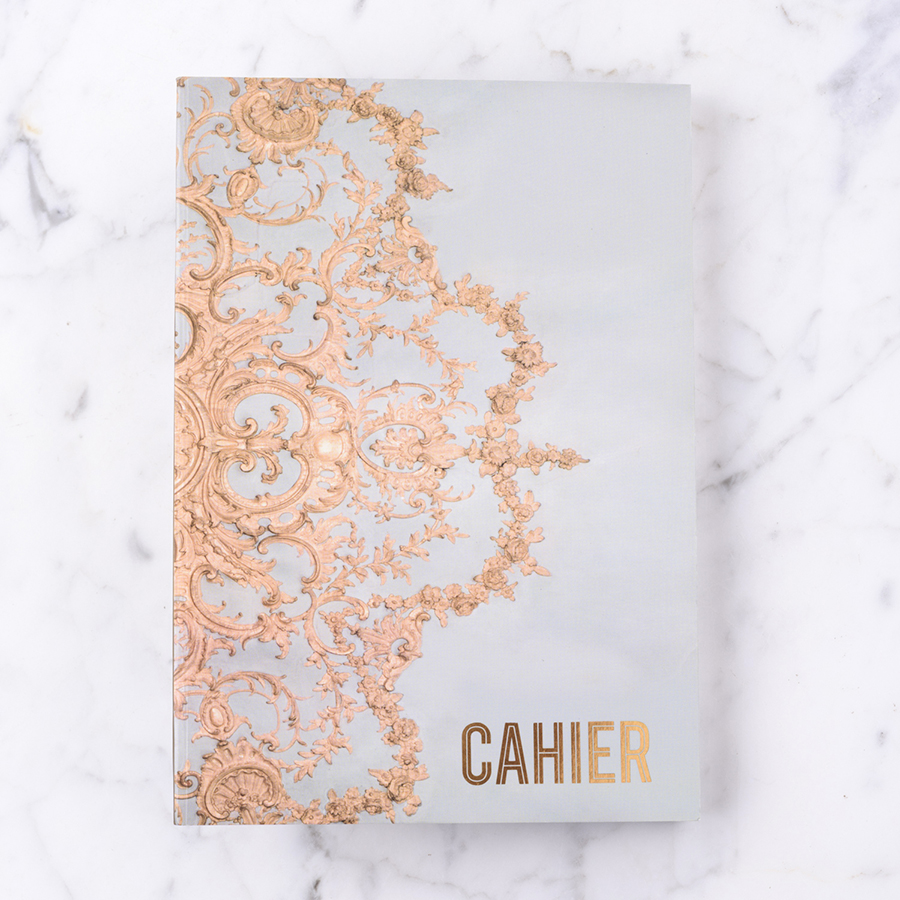 This notebook is embossed all over the gold ceiling detail which gives it a luxurious texture.
We're really thrilled with the results and would love to know what you think of the new collection!
All the items are in stock right now and can be purchased from my shop or through any number of bookstores and stationery stores. They are also available through Amazon via my Author Page. (outside the US at Book Depository and Amazon UK.)
Merci beaucoup and have a wonderful week!
xo
Georgianna