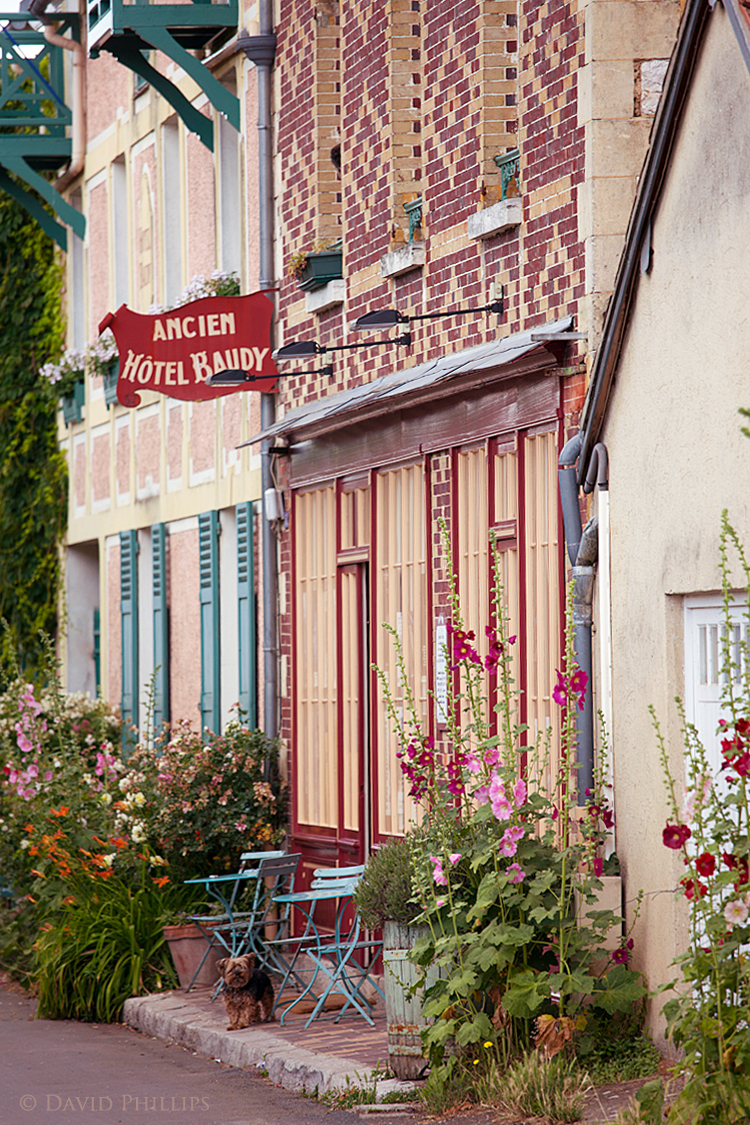 In the small village of Giverny, France, a few hundred yards from Monet's famous house and garden, one can still feel the atmosphere of the pastoral hamlet with glorious light that first captured Monet's imagination as he glimpsed it from a passing train in 1888.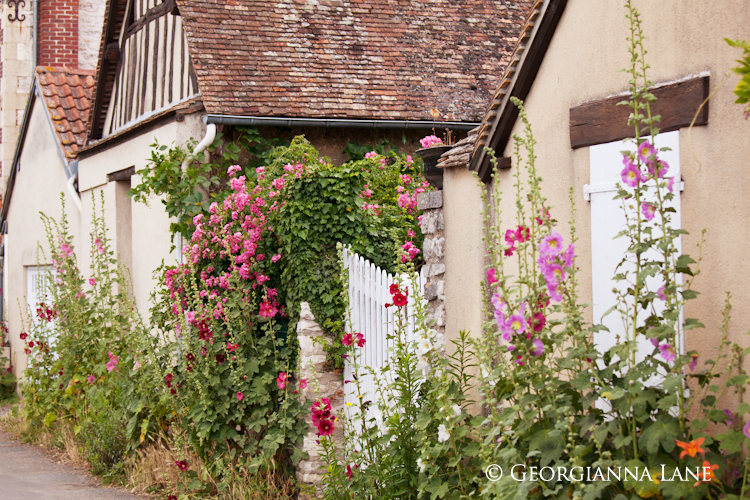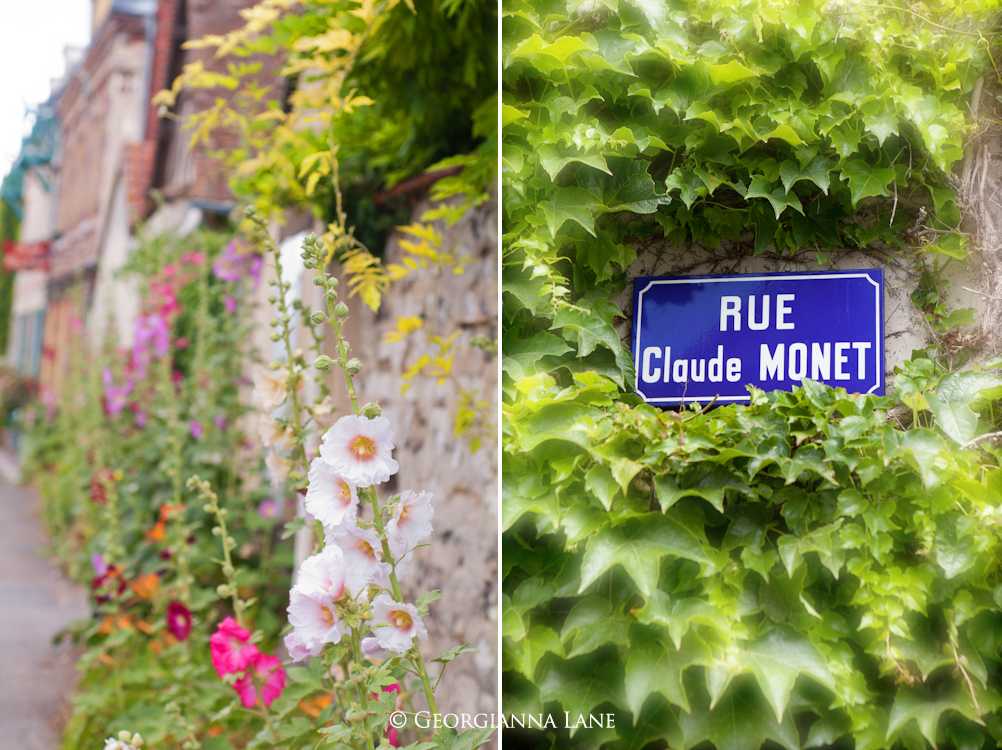 A stroll from the gardens down Rue Claude Monet brings you to a Giverny landmark: The Hotel Baudy. The celebrated hotel, in great measure due to the industrious nature of its landlady, became an artistic and social center for a colony of impressionist painters, mainly from America, who were attracted to the area in the 1880s. Pissarro, Sargent, Cezanne all visited or worked in Giverny.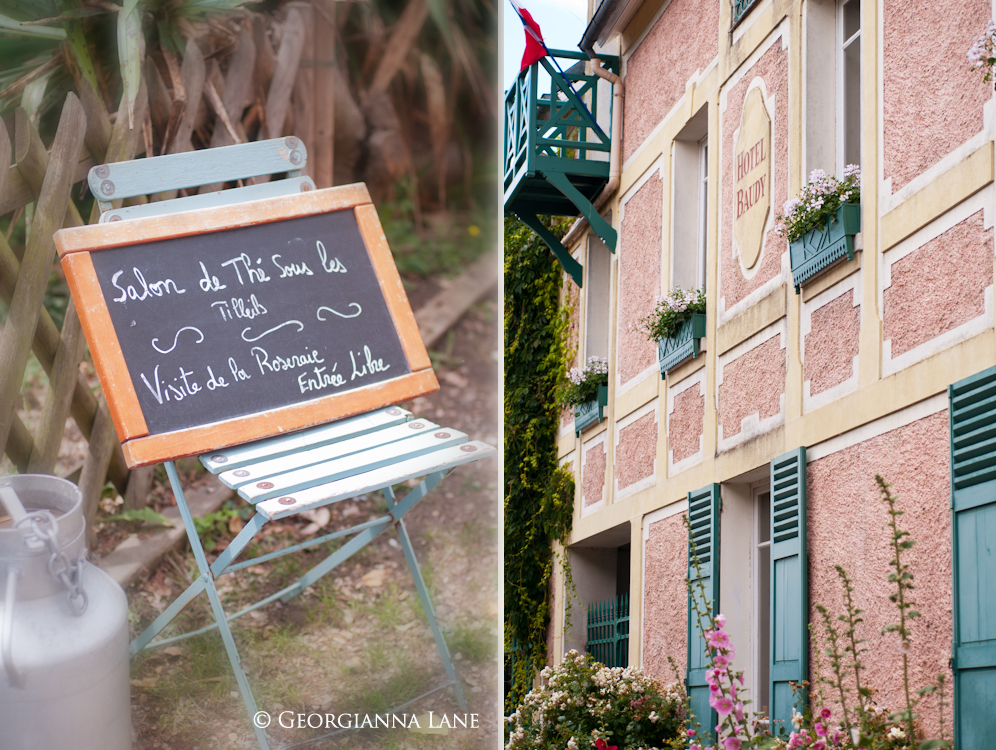 On the hotel's shady front terrace you can dine alfresco under a canopy of lime trees, overlooking the countryside, and revel in the views that drew so many to the valley over a hundred years ago.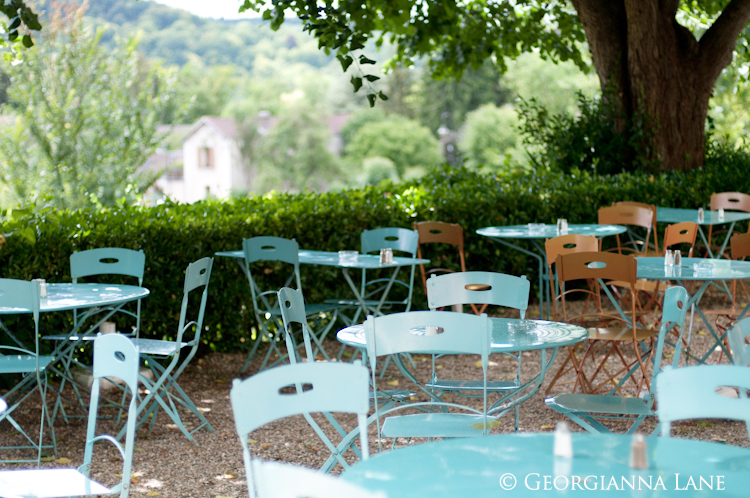 D and I had lunch here – salads and cheeses and onion soup with generously buttered, crusty bread. Simple country fare with exquisite flavor, enhanced by a playful breeze and gently shimmering light.
The hotel's well-known rose garden is reached by going through the restaurant, its rooms themselves worth the journey to Giverny. The burnt ochres, faded blues, soft greens and sun-bleached yellows of the decor showcase the many paintings along every wall. You can almost hear the conversation and laughter and smell the whisky from those lively times as you make your way out the back doors.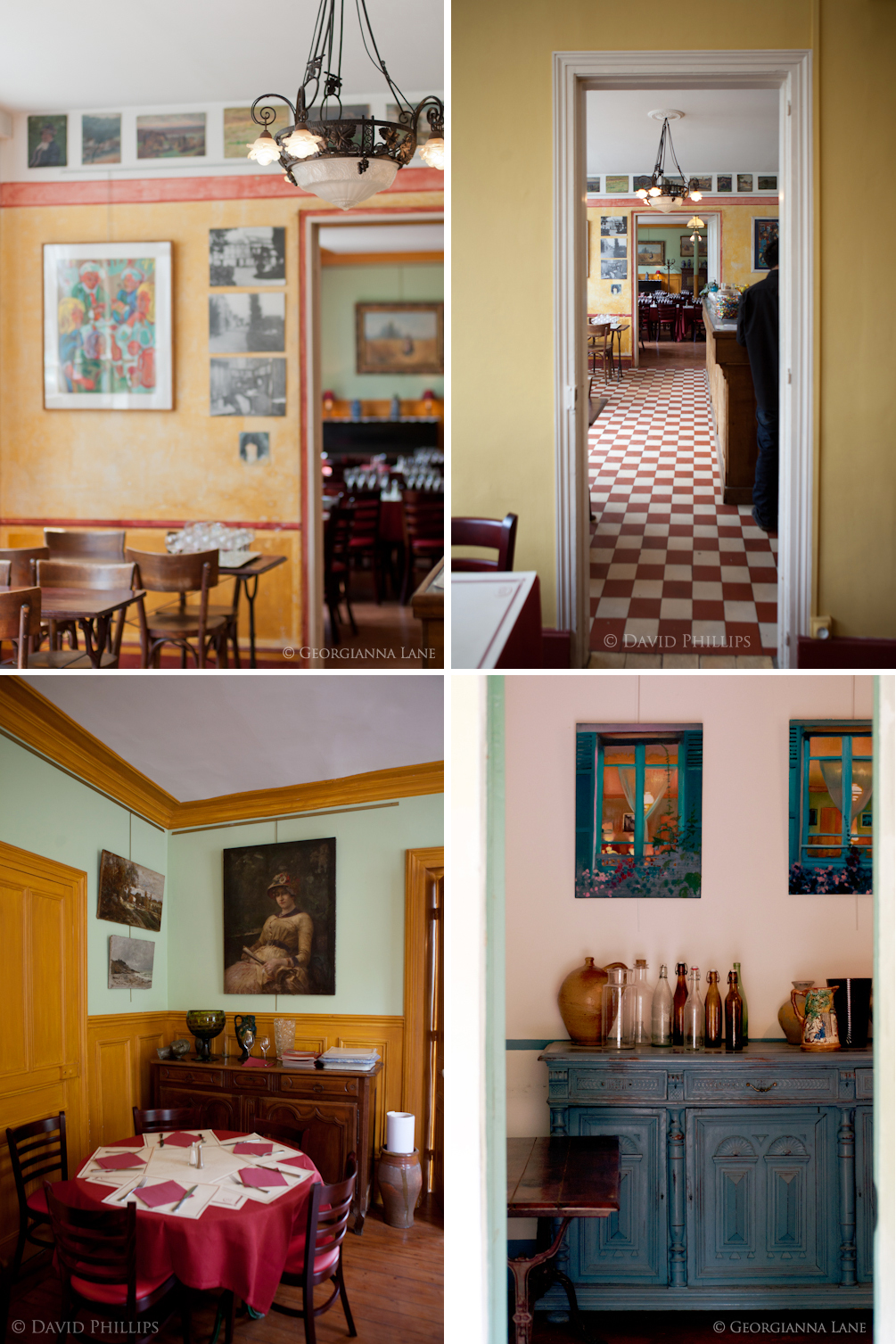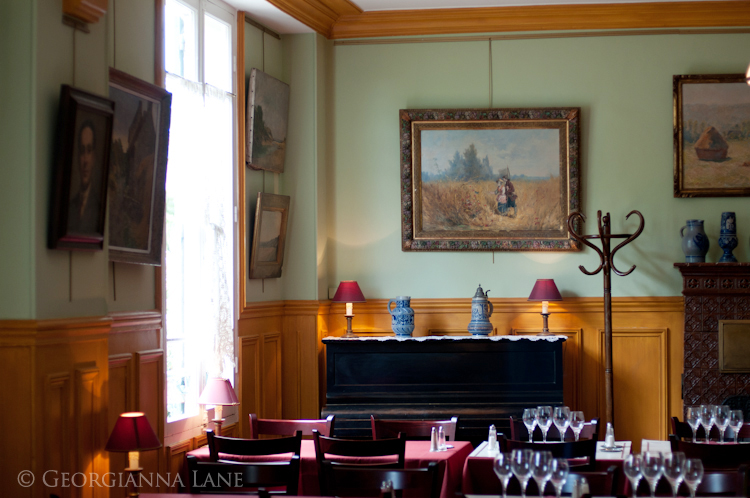 Outside, you are enveloped in a quintessential French country garden filled with roses, shabby bistro chairs and blooming hydrangeas.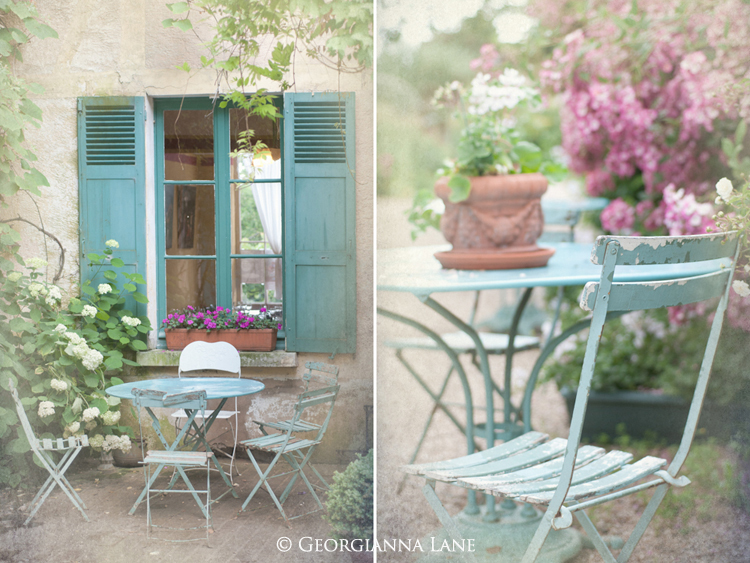 We were most taken with the artist's studio, built during the hotel's heyday.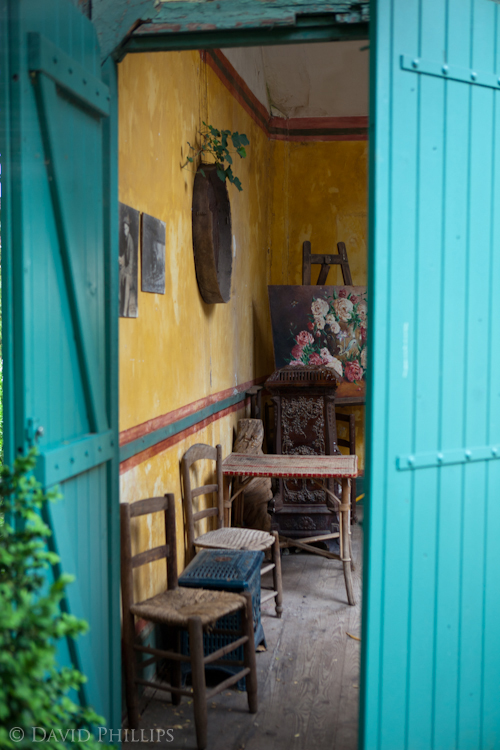 The Impressionists were radicals, rule-breakers, outward thinkers, and were criticized and ridiculed before they were embraced and admired. They changed the way we look at the world, and we've been fascinated ever since.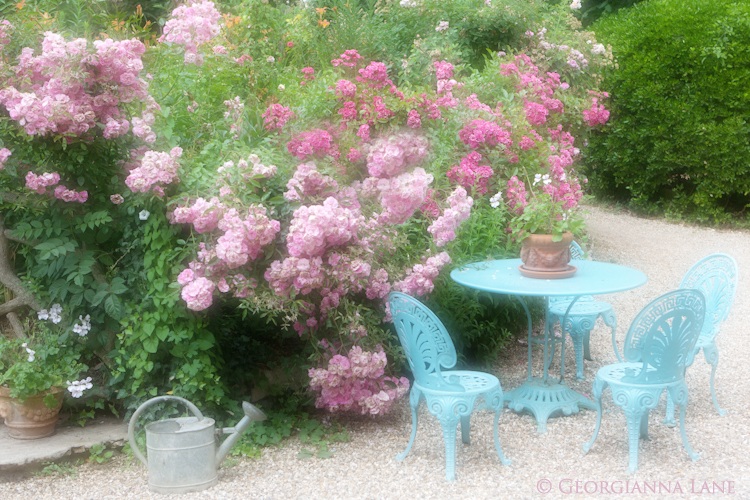 I end with a grateful salute to dreamers and thinkers, the mad geniuses and imaginers who dare to see the world their way and are brave enough to challenge, inspire and encourage us to see it, too, and to think differently.



Wishing you an inspired weekend.
xo
– g
p. s. In case you missed it, there's a new post over at Paris By Two. :)