Paris: Macarons and Rose Petals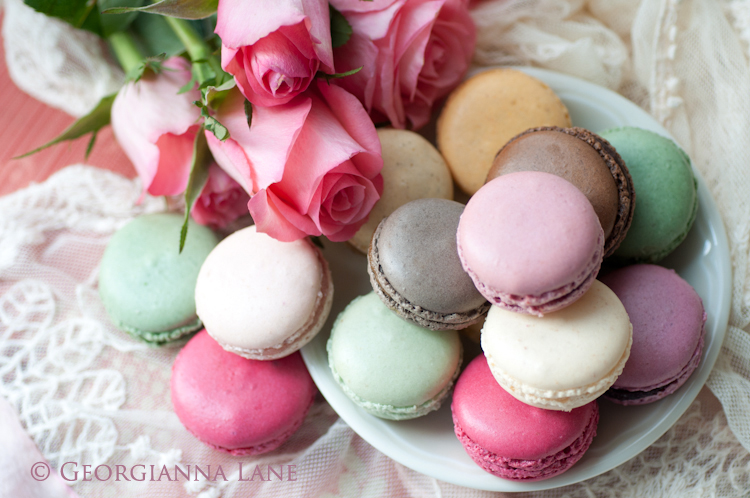 Parlez-vous macarons?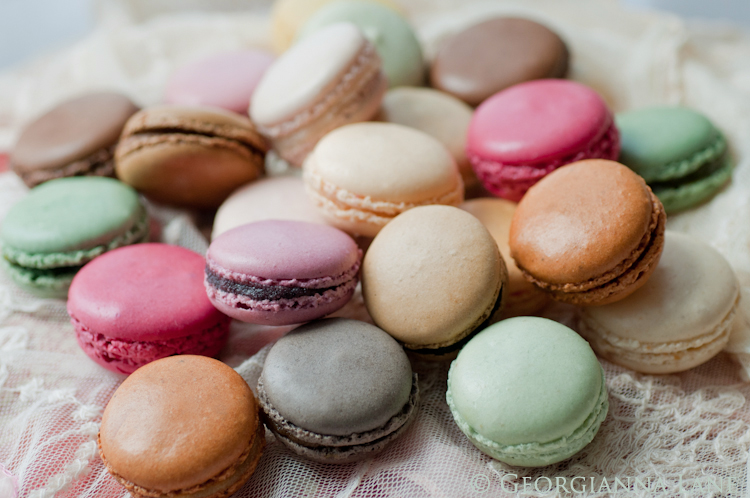 As a sweet start to your week, I offer a little guide to a few of the dozens of flavors of macarons available everywhere in Paris.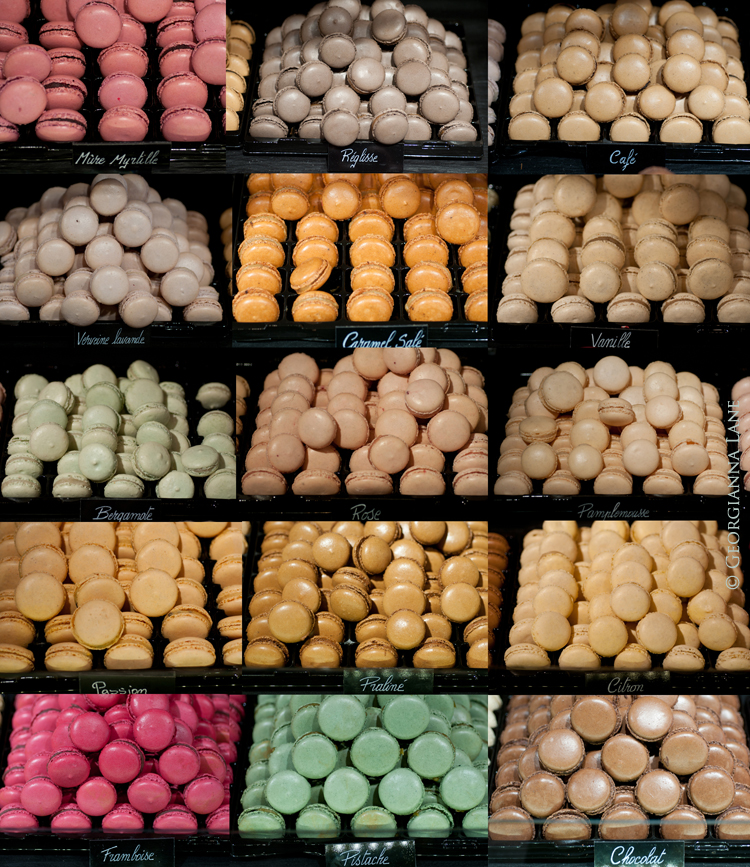 Mûre Myrtille (Blackberry Blueberry), Réglisse (Licorice), Café (Coffee), Verveine lavande (Verbena Lavender), Caramel Salé (Salted Caramel), Vanille (Vanilla), Bergamote (Bergamot), Rose (Rose), Pamplemousse (Grapefruit), Passion (Passion Fruit), Praliné (Praline), Citron (Lemon), Framboise (Raspberry), Pistache (Pistachio), Chocolat (Chocolate).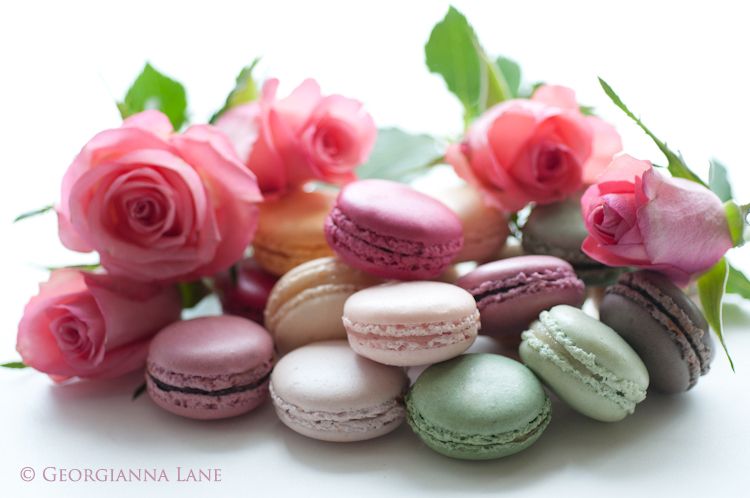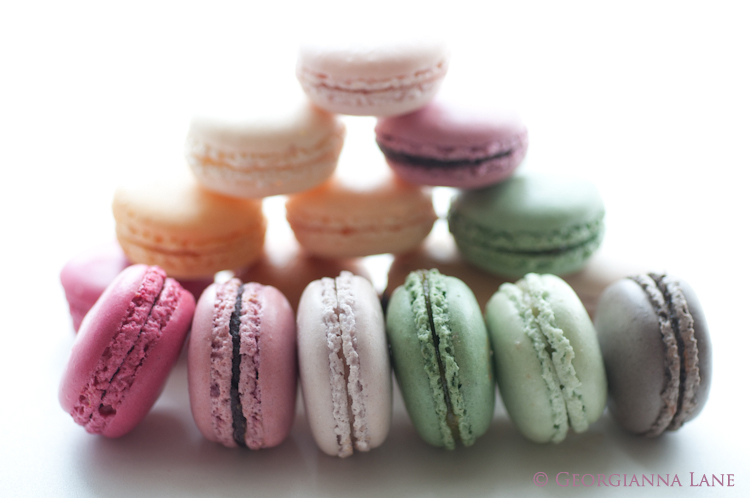 We experienced a few showery afternoons while in Paris. And although Paris in the rain offers the potential for lovely photos of passersby with parapluie (umbrellas) and reflections on the sidewalks, in this instance not many people were on the streets and the light was too dull for reflections. And so, I stocked up on dozens of mouthwatering macarons and did a series of photo shoots in our charming, period hotel room and little balcony.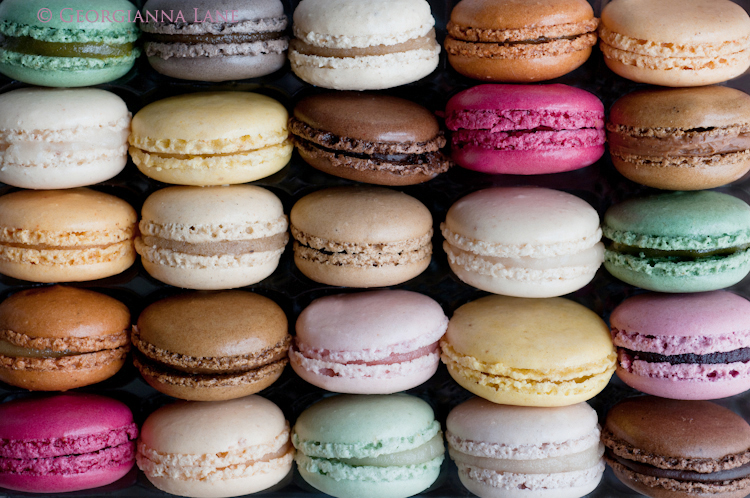 These I purchased at
Georges Larnicol
, a marvelous chocolatier and patisserie around the corner from us. Although I did visit three of the Paris Laduree locations (four counting Charles de Gaulle airport), none were very near our hotel and to be honest, the staff at Georges Larnicol were far more indulgent regarding photographs of the displays (showing the flavors above) than any of the Laduree locations. (But fear not, as we DID do a photo shoot inside Laduree, coming in the next post.)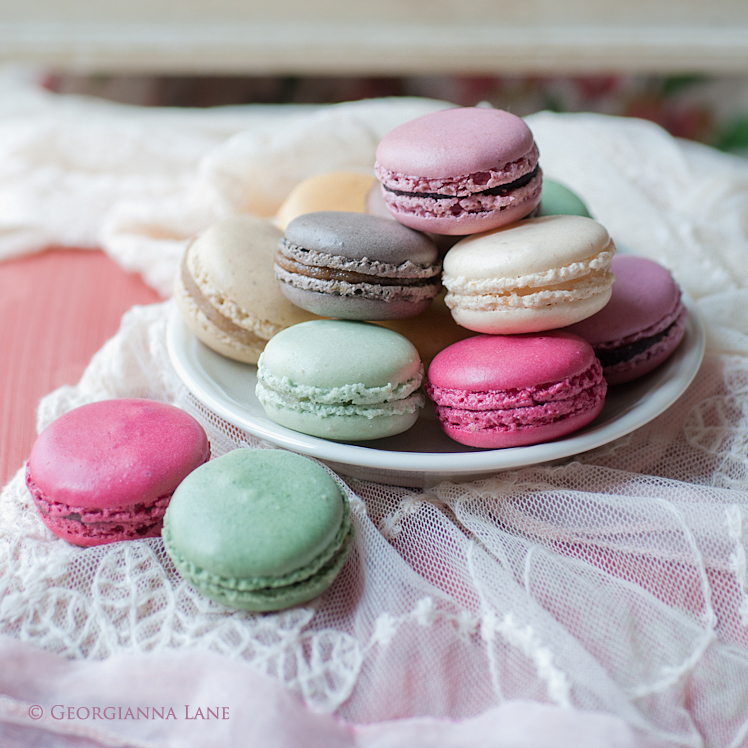 Photographing the beautiful colors was fun but I will never be a food photographer – so fiddly and nerve-wracking when a small fortune in little gooey cookies begins to melt and drip in a muggy Paris afternoon, despite cooling off periods in the fridge. So I'd like to dedicate this post to my dear friend Éadaoin at City of Blackbirds in Ireland who DOES love food photography and takes yummy macaron photos herself. :)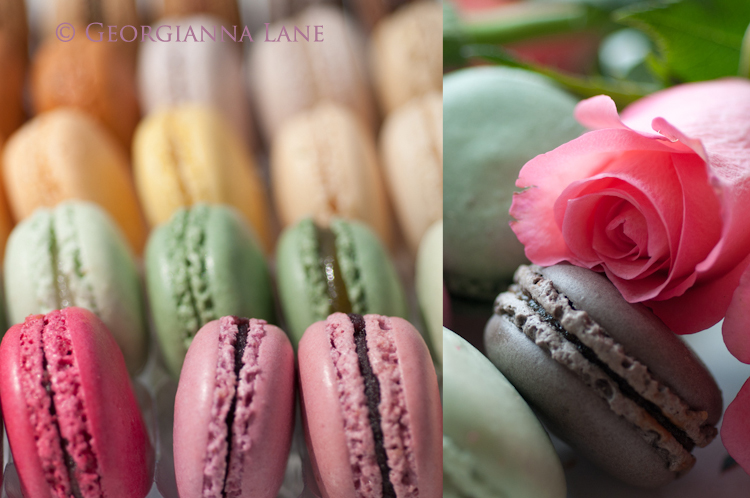 Eyeing the gorgeous colors, I suddenly realized that the soft pinks, maroons, greens and yellows exactly matched the abundant handfuls of fresh rose petals that filled the gift bags I'd gotten at my new favorite flower shop, Au Nom de la Rose. Well, I had to photograph them together, didn't I?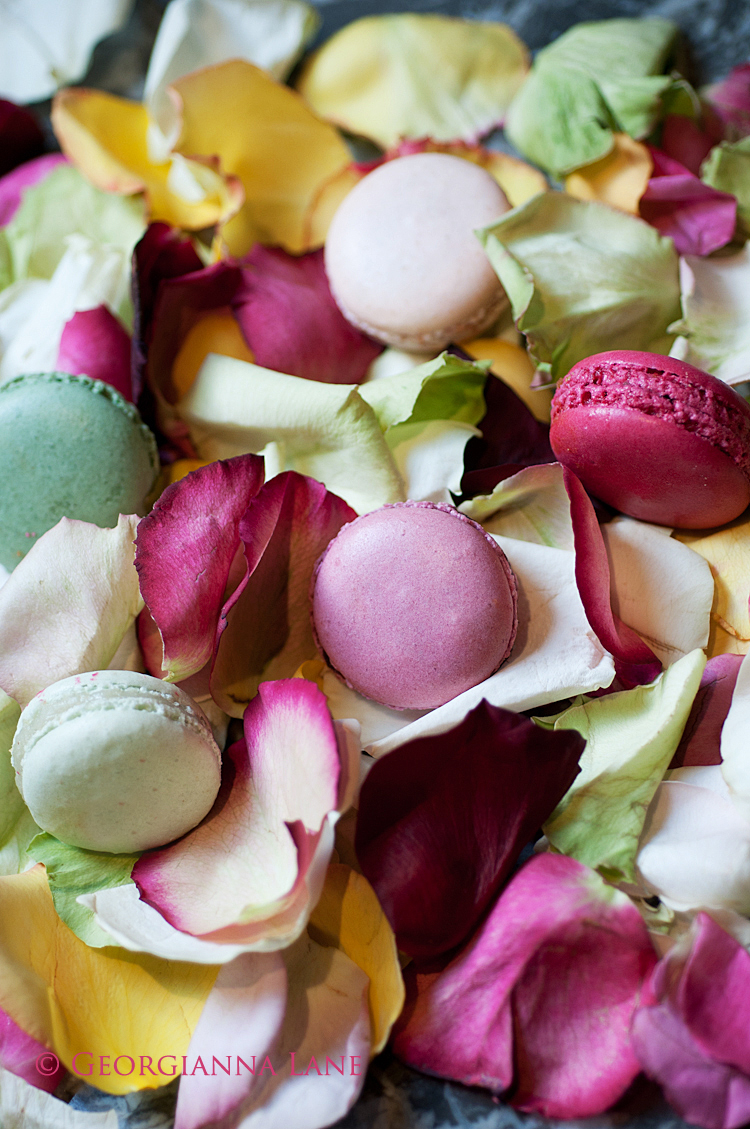 Such sensory delights – an everyday experience in Paris.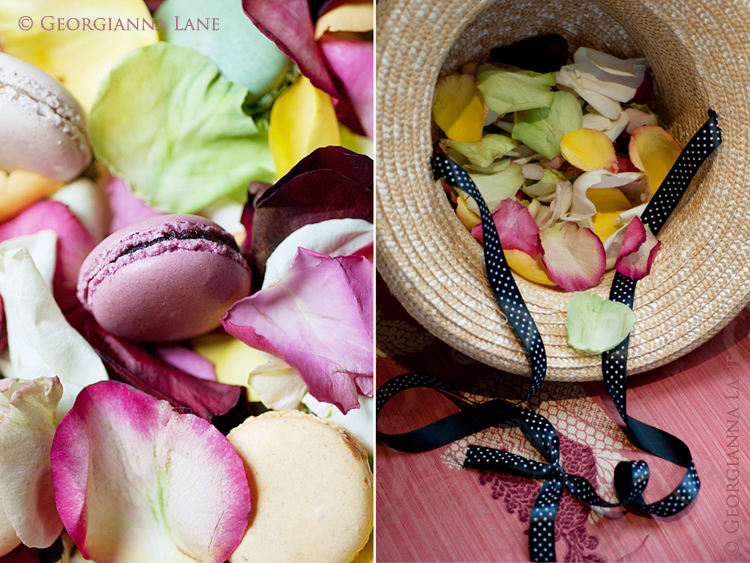 • • • •
And now, I'd like to thank each of you so much for your input on the calendar subjects. We had some clear winners and I'm busy creating them. I do appreciate your time in answering my little survey.
AND one more bit of exciting news. We've had quite a few requests for
more Paris photos
so this week we've opened a
second Etsy shop
just for our travel images. I'm actually very thrilled for some of D's fabulous Paris images to be seen for the first time.
In closing, I'm thinking of you all and hope you are well. Wishing you a most beautiful week filled with sweet things and flowers. Coming up next post: Tea at Laduree!
xoxo
– g