On Instagram and an Update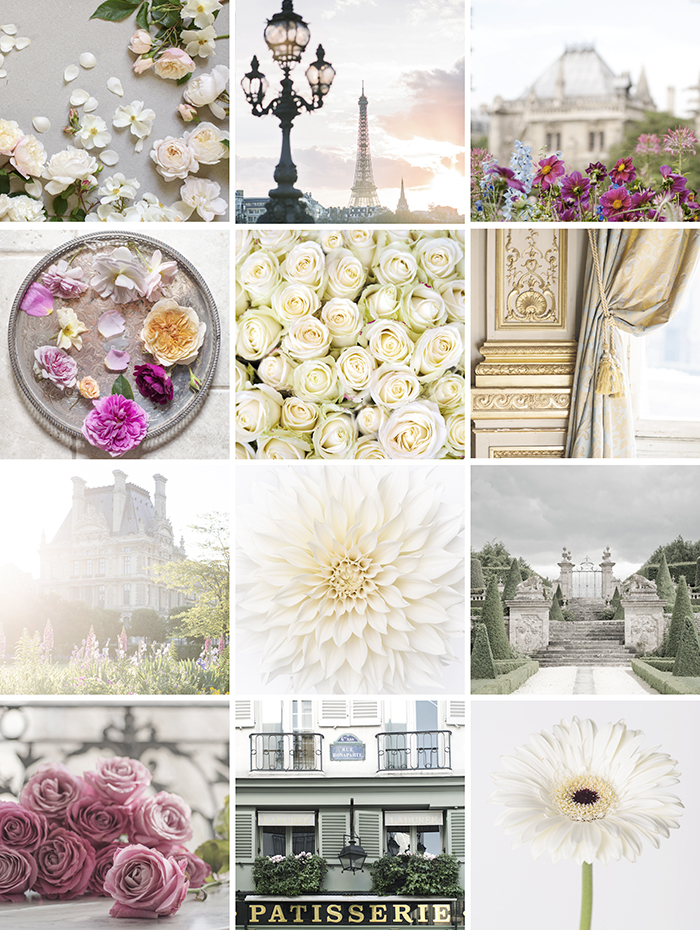 Hello, dear friends! Oh, my goodness, life has been very eventful this summer ! I'm just catching my breath quickly to stop in and let you know I'm thinking of you and have so much to share very soon. I hope you've had a wonderful August and start to the autumn (spring for my friends Down Under) season. Here's a bit of what's been occupying my time:
– Although I haven't posted here for a few weeks, I am on Instagram most days and would love to connect with you there. I have two accounts @georgiannalane and @aparisianmoment (which I share with David). If you're not on Instagram, come on over and join the fun!
– Putting the finishing touches on my 2016 photo calendars. Some of the new images can be seen above and you can get a sneak peek at the first few of the collections which are now available here.
– Recovering and cleaning up from a freak windstorm recently that sent one of our largest trees crashing down. Very fortunately it missed the house but wiped out our sweet pink Dogwood and several roses bushes. (When I say "cleaning up", I really mean watching D do all the work chain sawing and chopping :))
– Researching a travel photo story for a major magazine that I'll start shooting on Friday.
– Prepping for an extended trip in a few weeks for some amazing projects.
– And last but not least, in the midst of everything, editing images at a mad rate for my first book! So excited to share more news about this soon. It's on a subject/location near and dear to my heart and I hope you're going to love it! (But we all have to wait until September 2016 to see the final product.)
Again, I'm so sorry to be away so much – your sweet comments fill me with joy. You are so appreciated and I thank you for bearing with me during this really intense time! You are the BEST!
Lots of love,
G