Gold and Blue Visions for a Paris Princess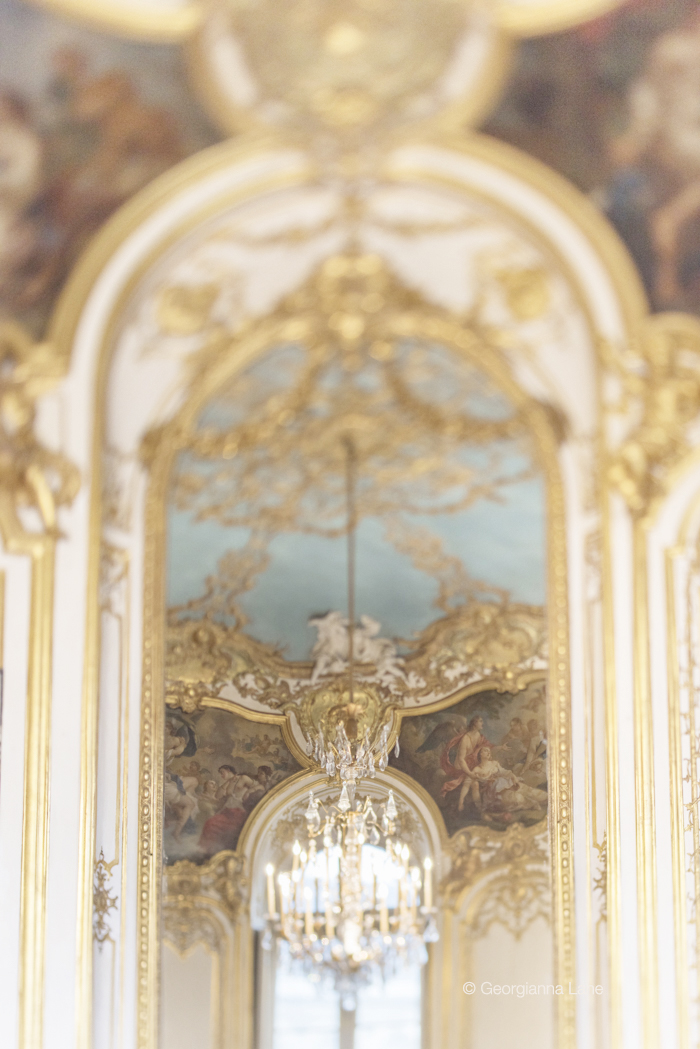 Hello, friends! Today, let me treat you to a tour of one of the most exquisite public locations in Paris, the Hôtel de Soubise, home of the French National Archives.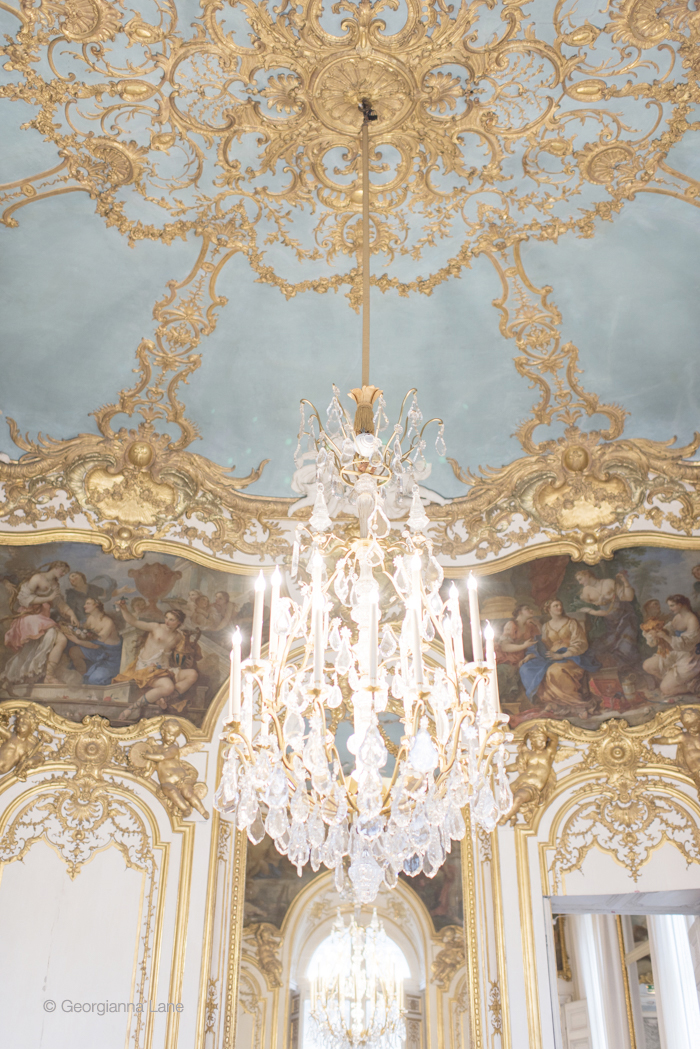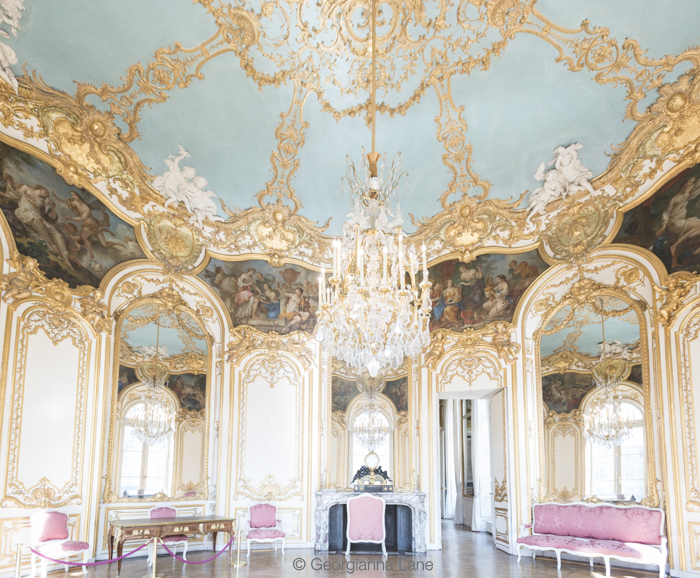 The Hôtel de Soubise was created in the early 1700's for the Prince and Princess de Soubise (Anne de Rohan-Chabot, a former mistress of Louis XIV). One of its most splendid rooms is the Salon de la Princesse, above, an oval chamber embellished in finest Rococo fashion with intricate, gilded boiserie (carved wood), cherubs, ceiling paintings and mirrors.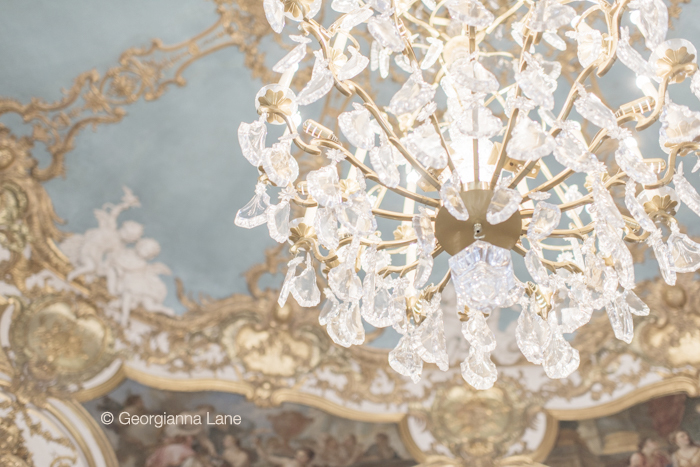 And, of course, a sparkling chandelier which is reflected multiple times infinitely in the tall mirrors.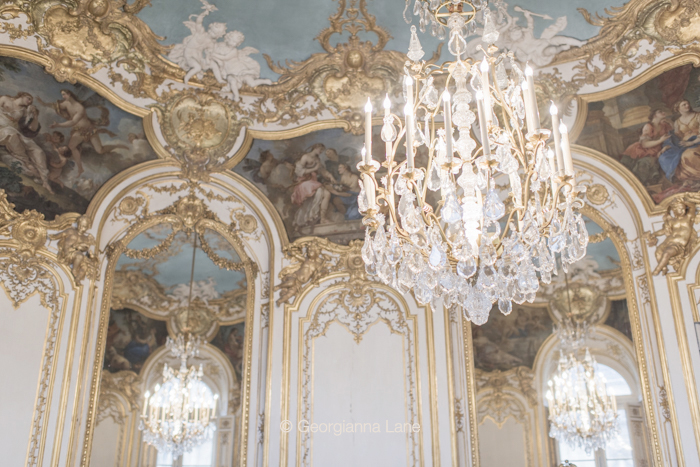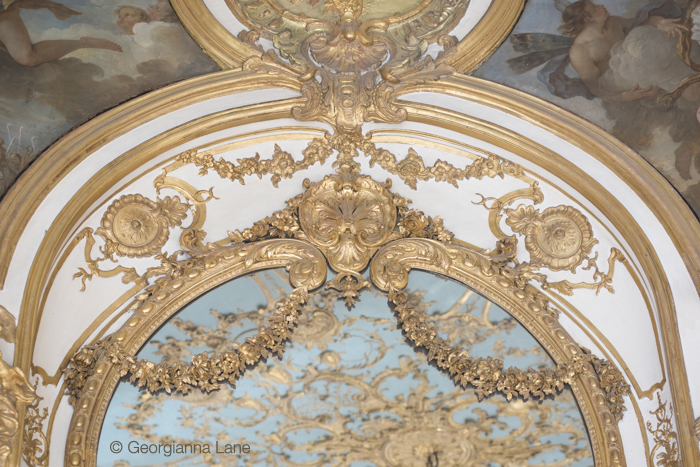 Boiserie is a highly-skilled art form in which wood paneling is carved in painstaking detail and then gilded or painted.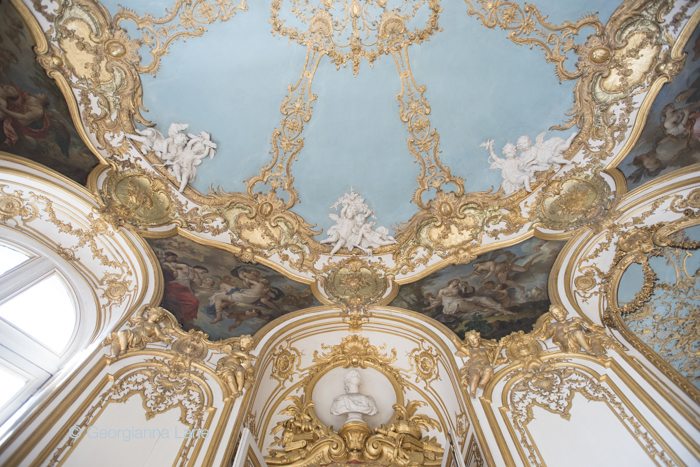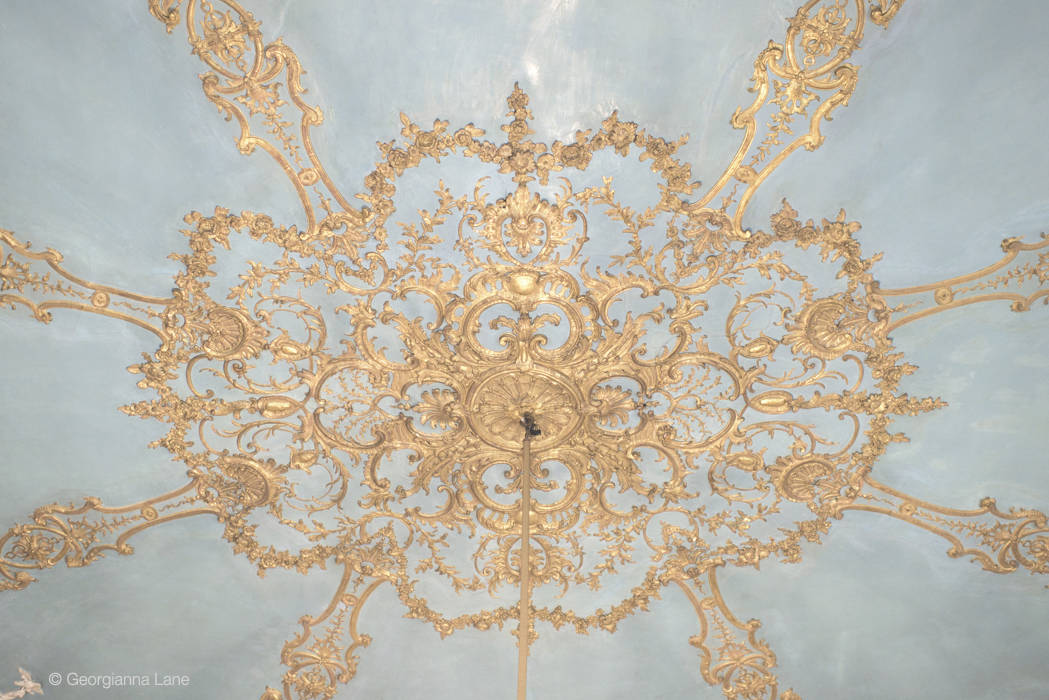 This spectacular boiserie ceiling is featured in my book, Paris in Bloom, and its accompanying video, which you can see here.
___________________________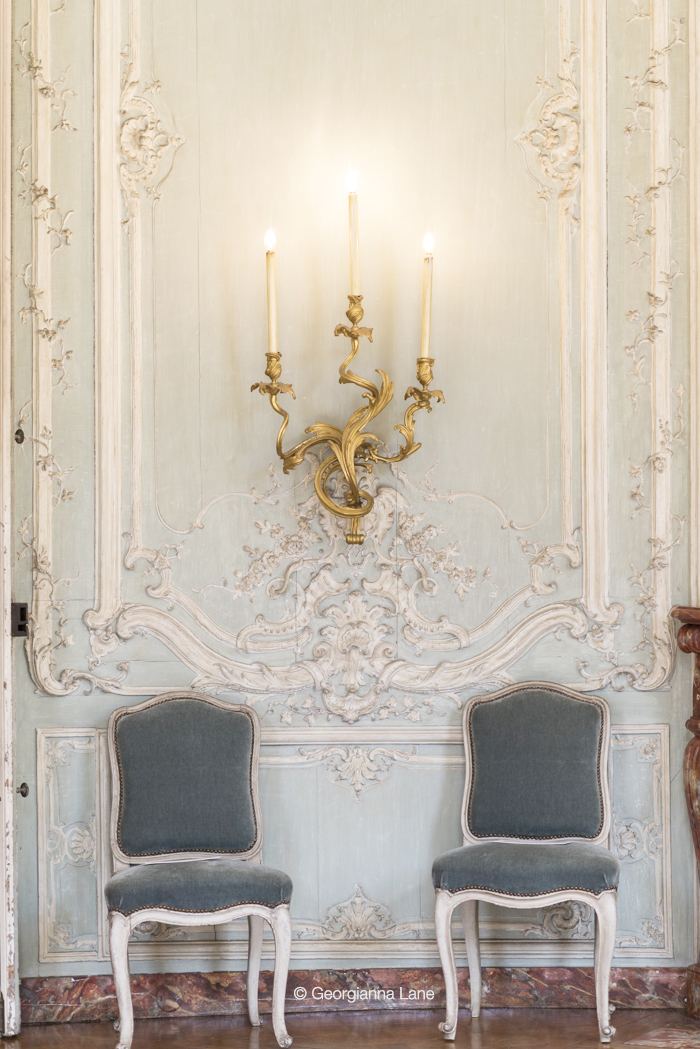 Another breathtaking room is the Salon du Prince, also an oval chamber, with ivory boiserie set against pale, duck-egg blue paneling.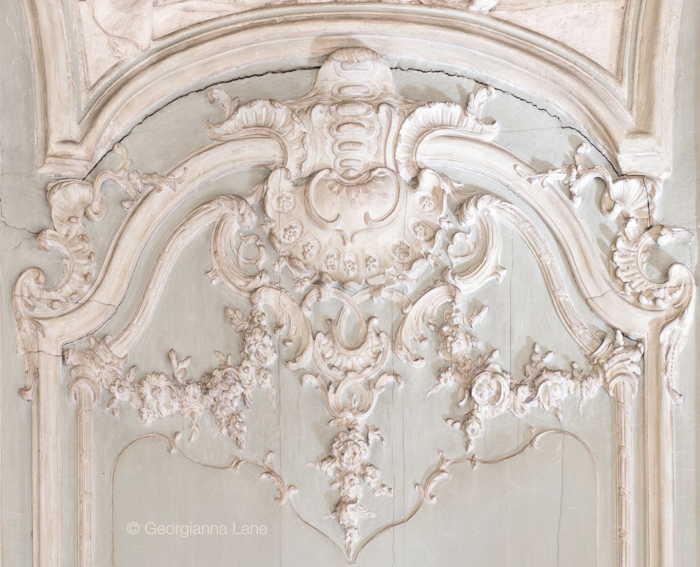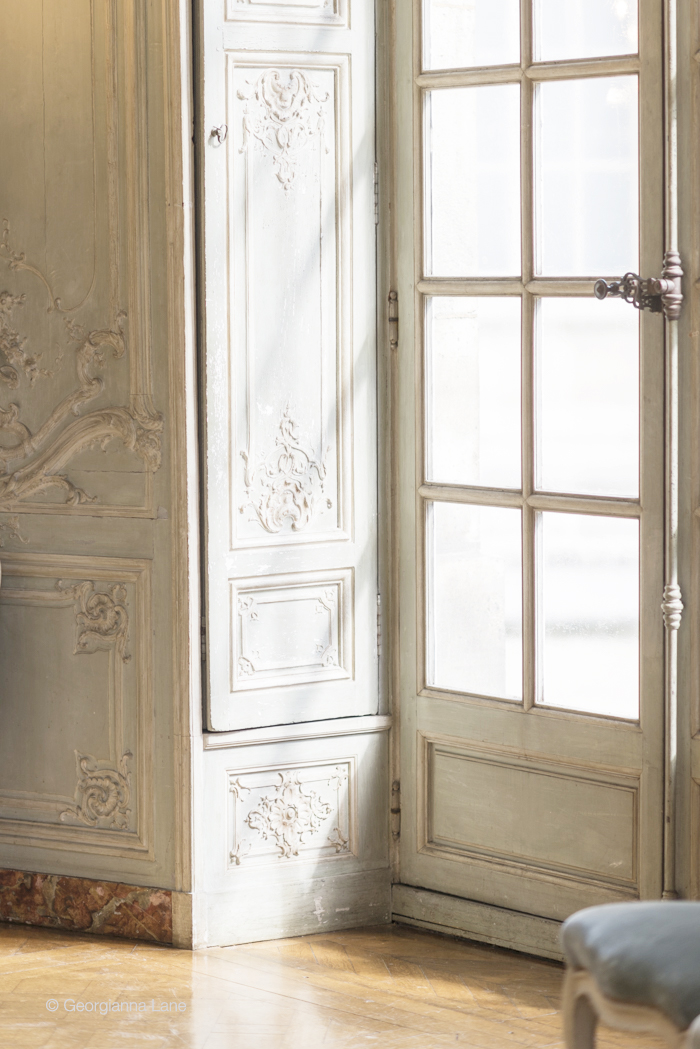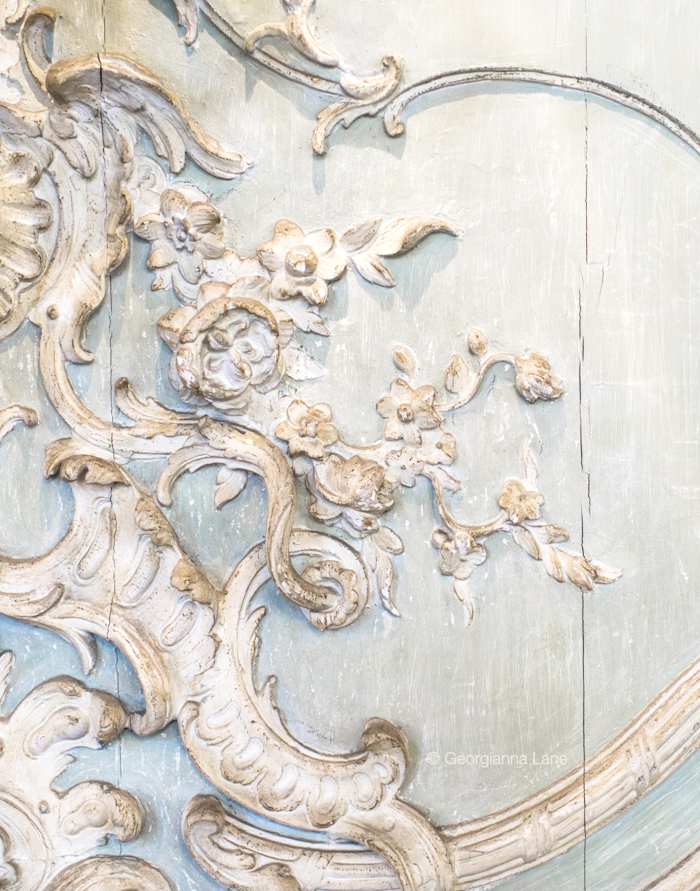 This image (above) from Paris in Bloom, shows the mastery of the artisans who created the embellishments throughout the room.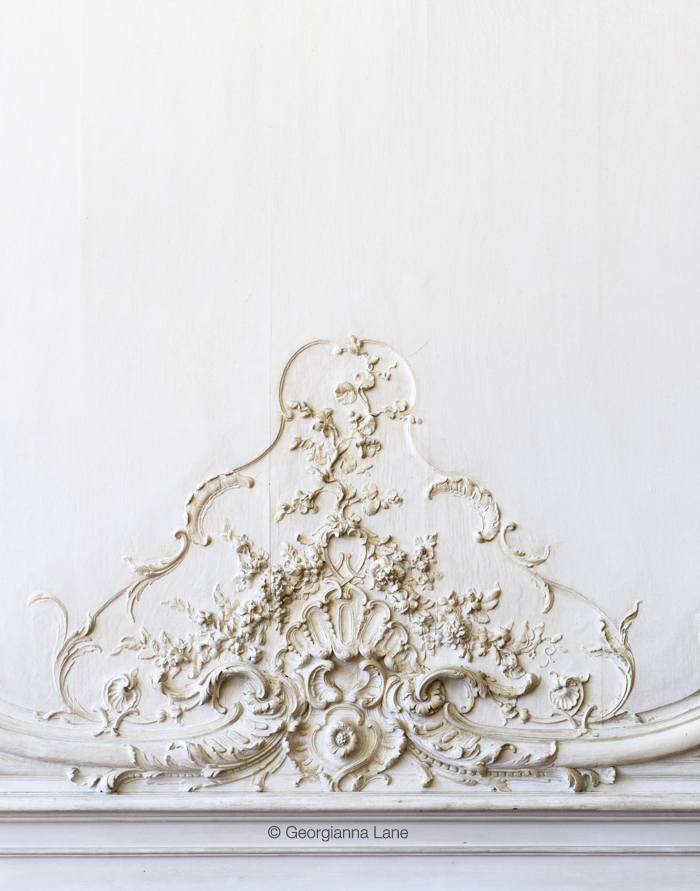 And another room is decorated with this finely-detailed plaster work.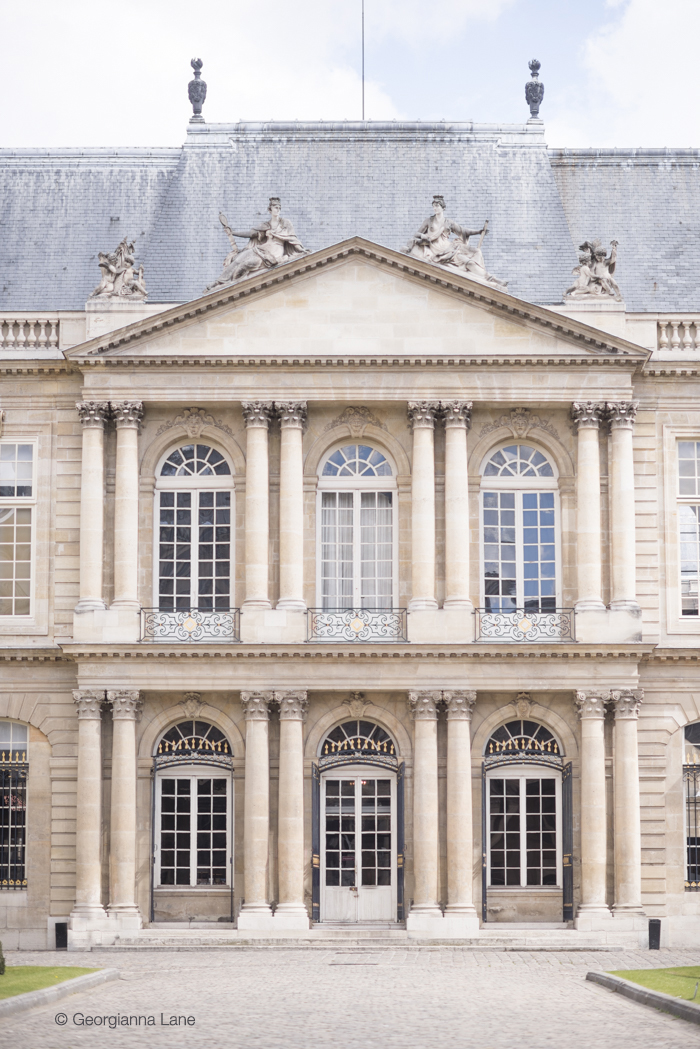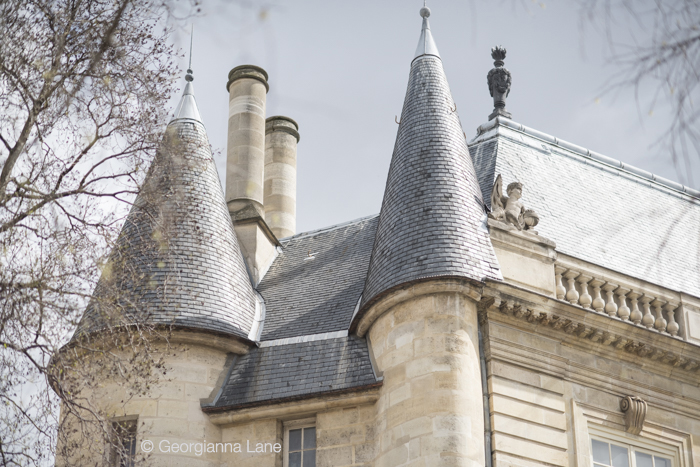 The Hôtel de Soubise is located in the Marais, at 60 rue de Francs-Bourgeouis, Paris, 75003. It is open every day except Tuesday. In addition to the beautiful interiors, it hosts fascinating and thought-provoking special exhibits as well as numerous historical documents and objects.
Á bientôt!
x
G
p.s. I post most days on Instagram @georgiannalane and would love to see you there!