I Dreamed I Was in Paris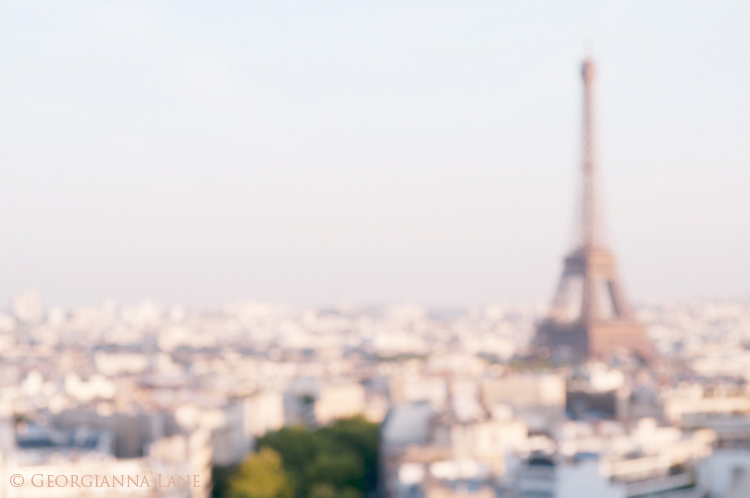 I dreamed I was in Paris, bathed in rose-colored light.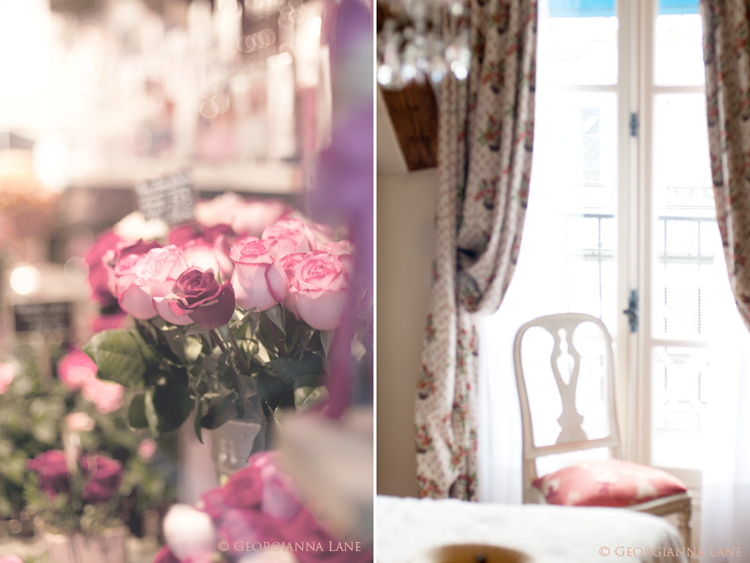 Where roses are necessary to life, and even the most petite chambres have a chandelier.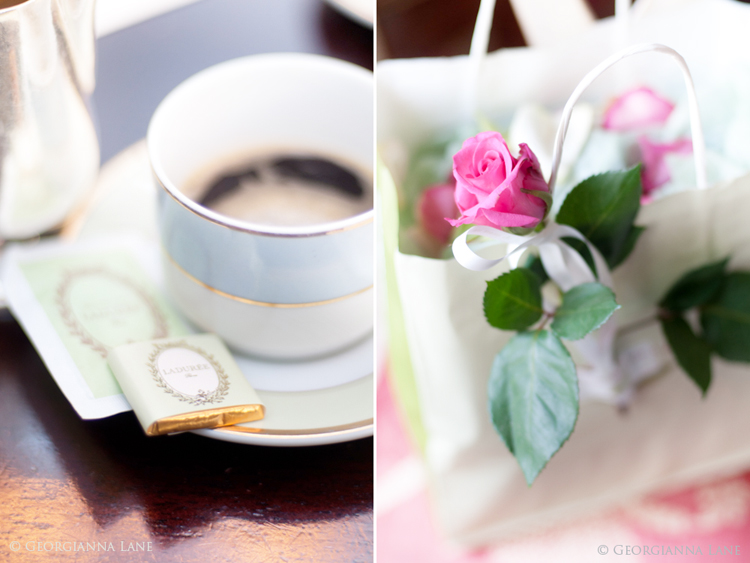 Where tea rooms are as glamorous as palaces, and shops adorn purchases with fresh roses.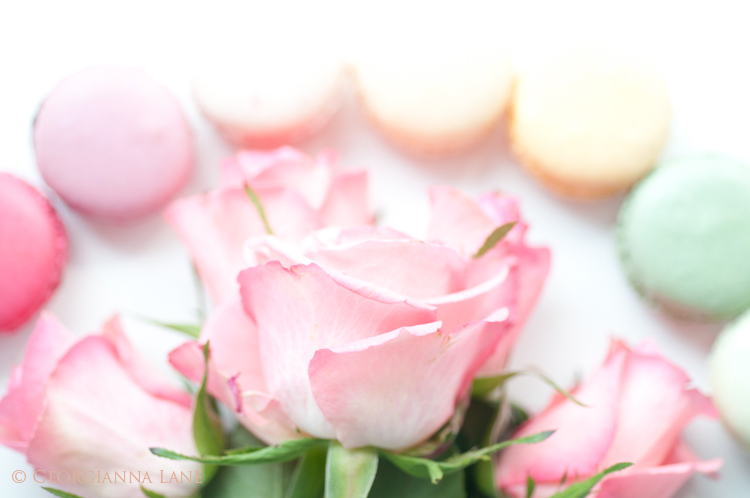 Where confectionary rainbows tempt from every street.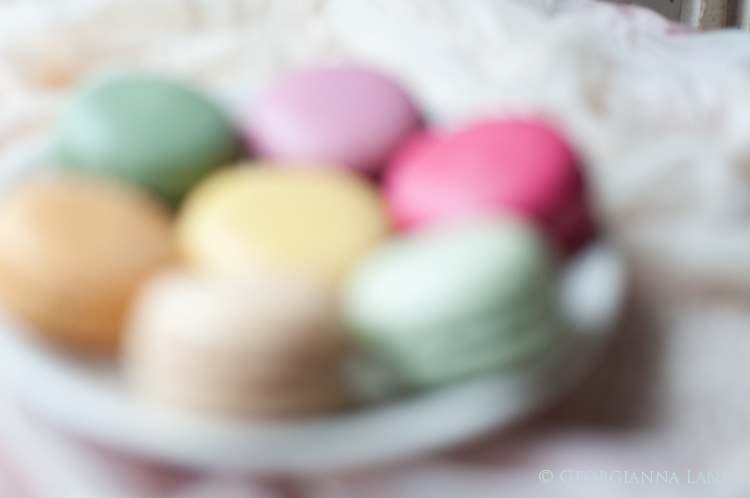 And presentation is as important as the creation.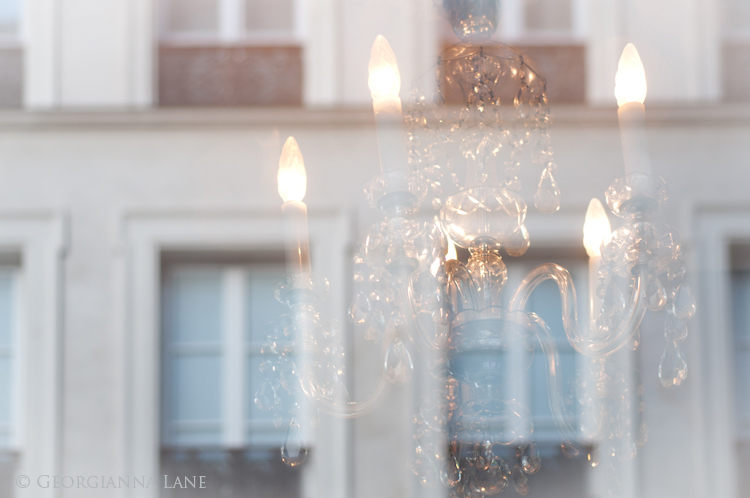 Where the ghosts of the Belle Epoque gaze out from elegant windows.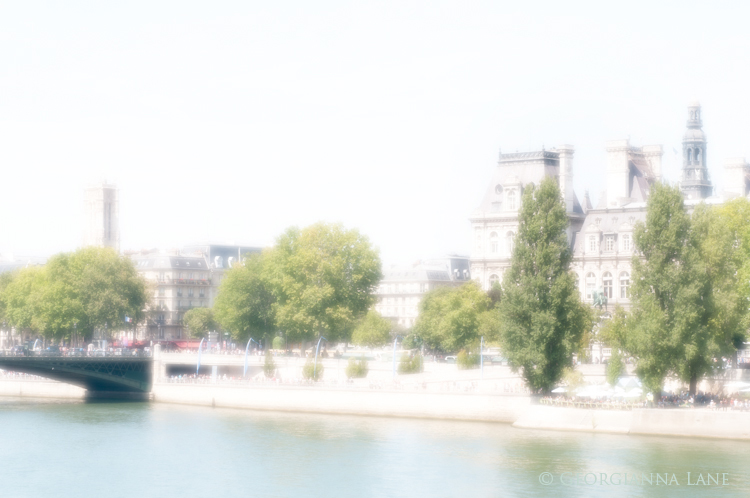 And the quality of life flows as it has for centuries.
But when I awoke, my eyes fell upon a miniature chandelier, hung from ancient beams, and the rose-colored light was floating in through tall windows. And outside, on the streets below, the purr of scooters and the scrape of cafe chairs on the pavement told me it wasn't a dream.
It was true.
I was in Paris, with my love, with long summer days ahead of us.
Dearest friends,
Yes, last night I returned from a week in Paris – part work, part holiday.
(Our brief visit there in June was unexpectedly cut short under sad circumstances. And when the opportunity arose to finish our holiday, we decided to do it now.)
Although I had good intentions, I found I'm not very good at blogging or networking from the road. So, I apologize for being out of touch – I'm catching up now, love and appreciate all your comments (and you) and, I guess the best part being that I now have an embarrassing number of new photos from that amazing city. I hope you won't mind seeing more of them?
Thank you for following along. I truly hope you have been well and enjoying the summer/winter in spite of weather or other distractions. I can't wait to find out what you've been up to.
Wishing you a dreamy and beautiful week.
much love, – g