It's Time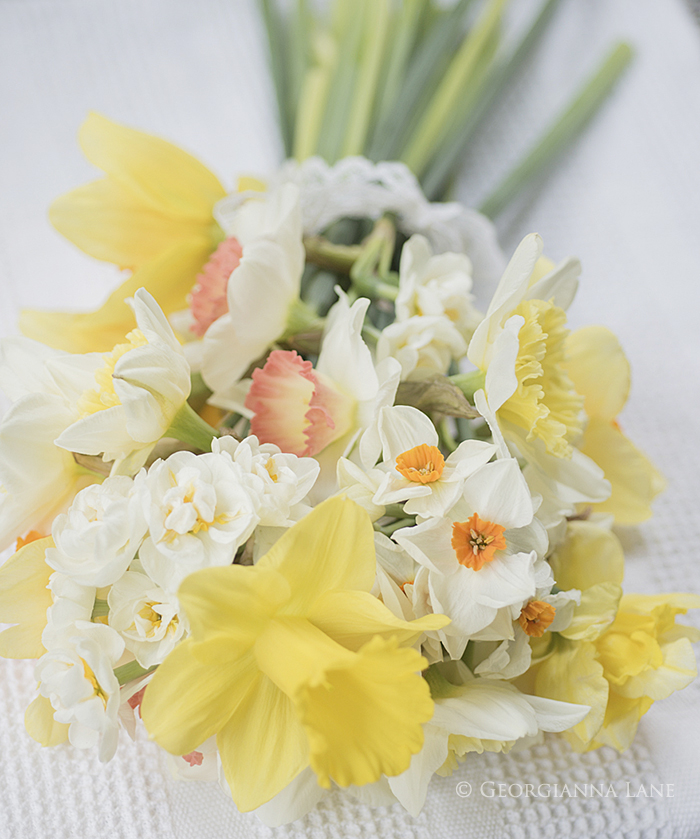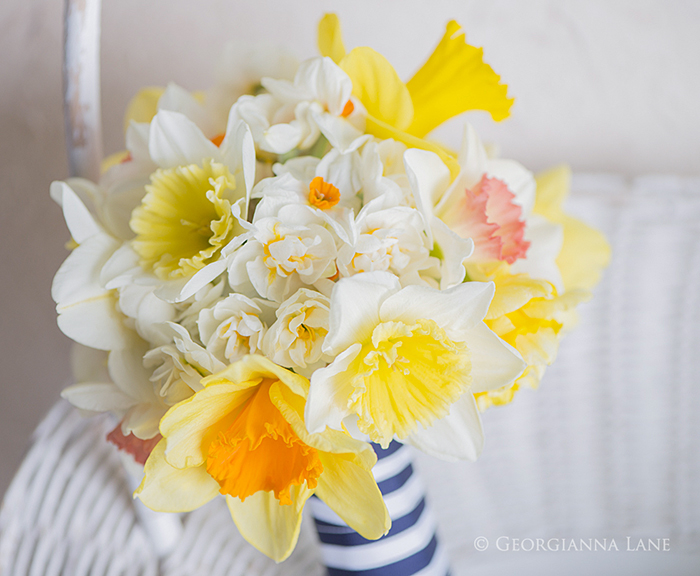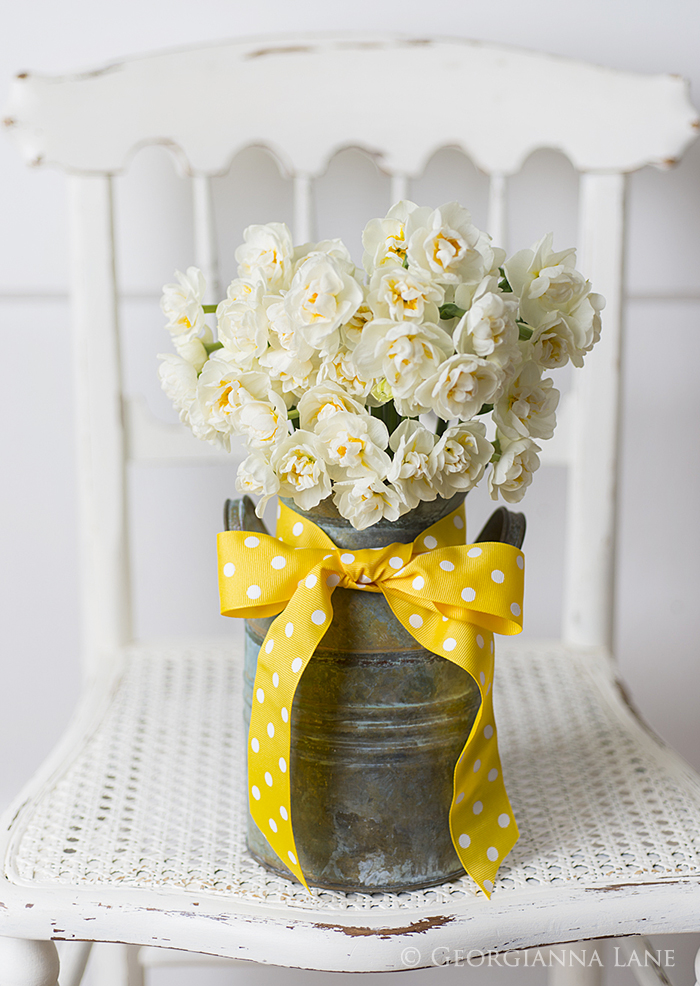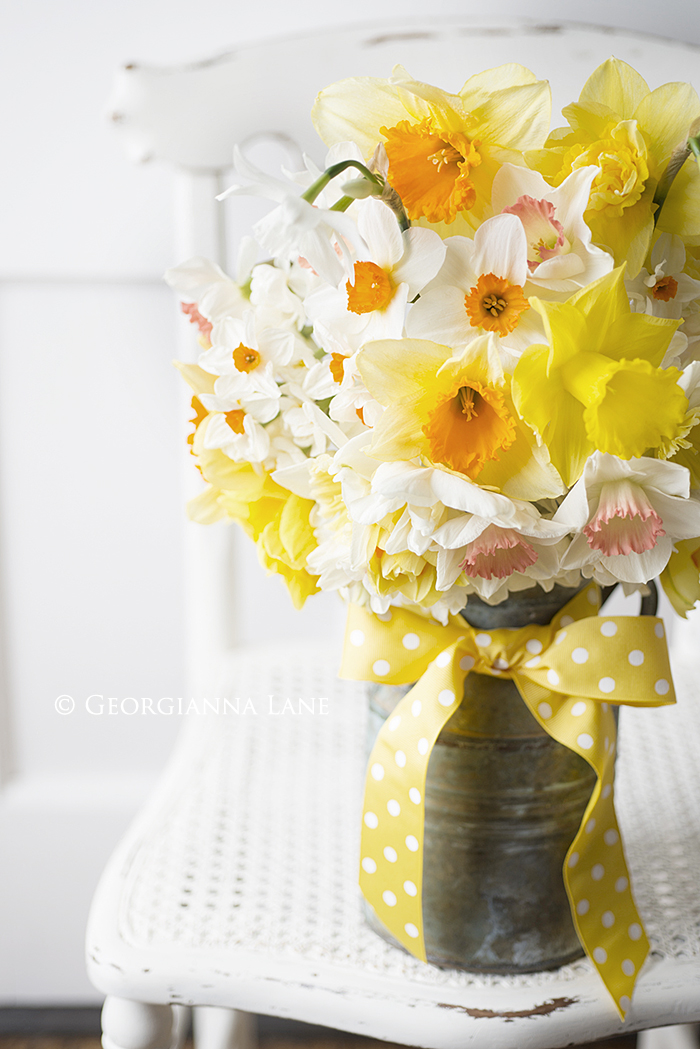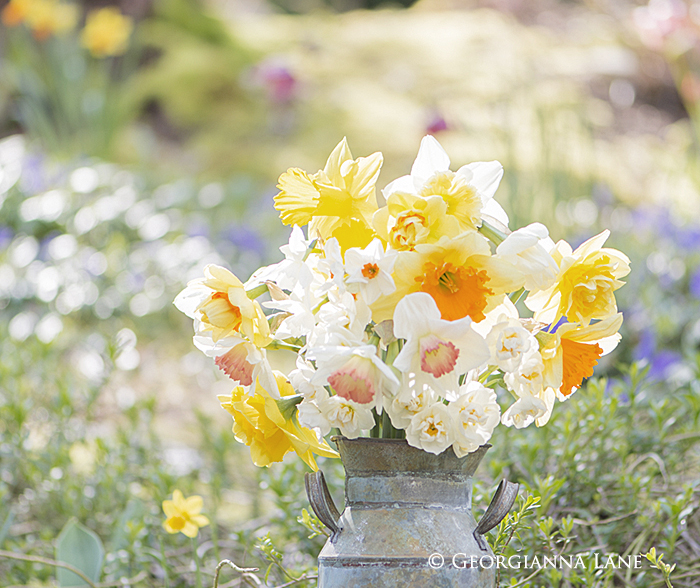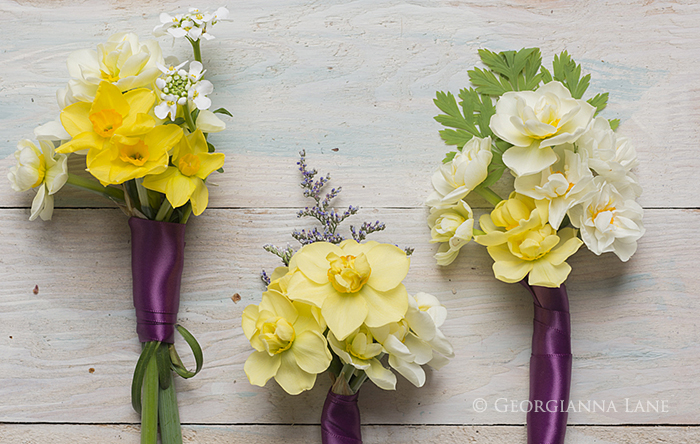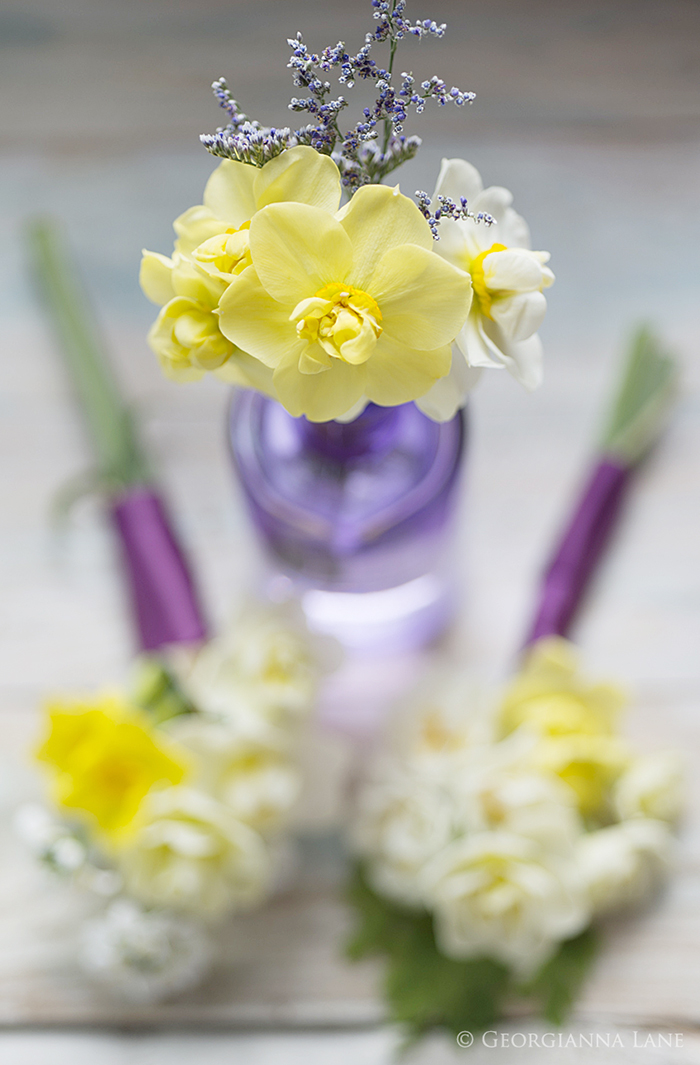 (Flowers by Floret Flower Farm, styled and photographed by Georgianna Lane)
Hello, dear friends! I couldn't wait any longer! Now that the calendar says March and so much life is pushing up in the garden, I could delay not a minute more in sharing these images of the sweetest, cheeriest flowers of all (in my view).
When I was growing up, we spent several years on a little farm in Oregon that faced an enormous field of daffodils. I so well remember the glorious fragrance of the rows of brave, yellow soldiers – among the first beacons of spring.
Although I grow many varieties of narcissus myself, this particular shoot from last year features the dizzying array grown by Erin at Floret. When she dropped off several buckets of blooms last March, I couldn't resist styling them this way and that way to show them off.
We are a few weeks away from this abundance being a reality this year but isn't the anticipation of spring a delightful part of its magic? So much to look forward to, days of bursting beauty and new growth.
And bursting is what we are doing here with new plans, adventures and projects. I know it's been a bit quiet here so far this year due to other things needing my attention but now we're gearing up for some amazing endeavors. It's a good challenge to spring clean the clutter and streamline the way for the best year of creativity yet, isn't it?
It's time!
Thinking of you and wishing each of you a weekend filled with beauty.
much love,
G
p. s. Erin doing a little survey over at her blog and would love your input!