Spring Snowflakes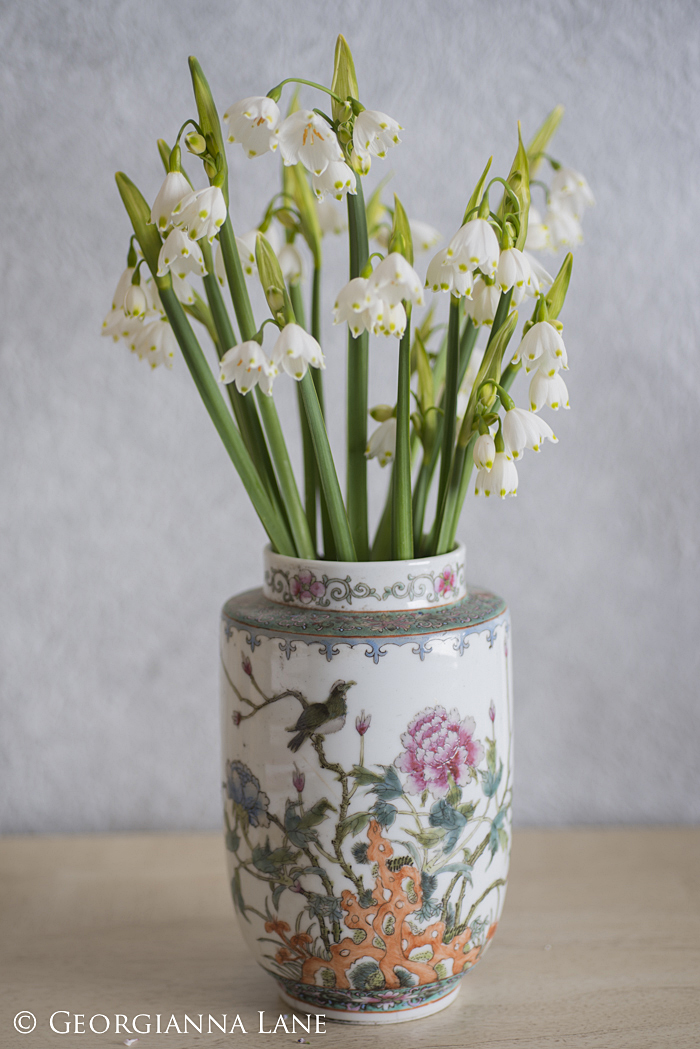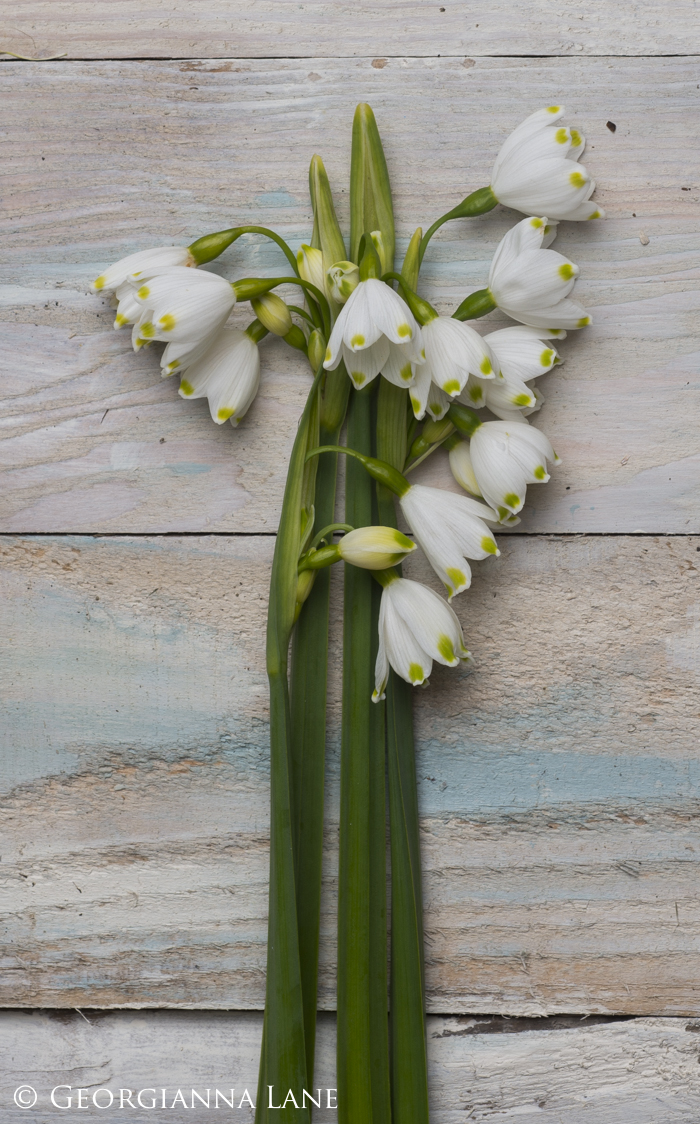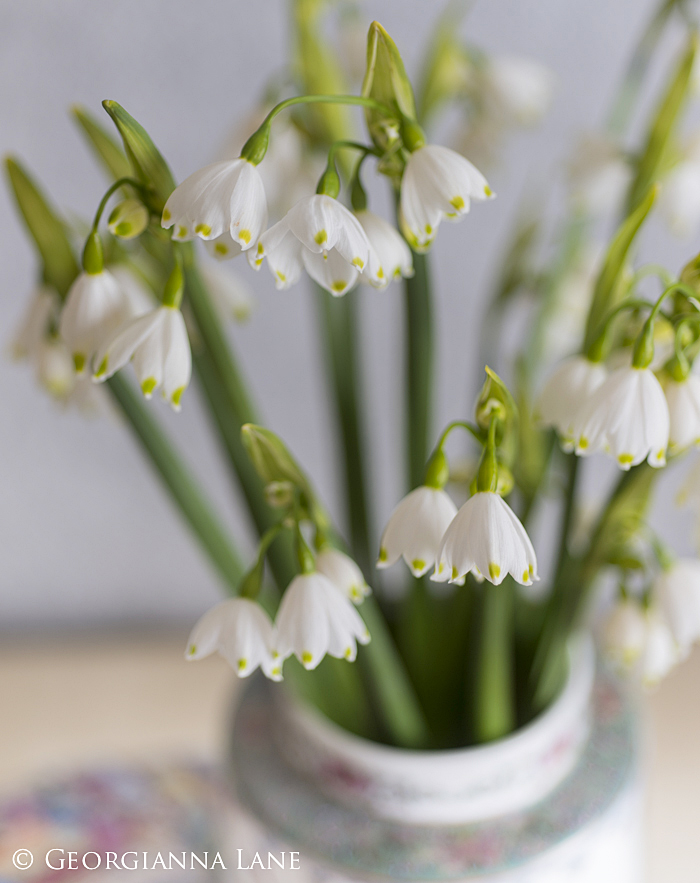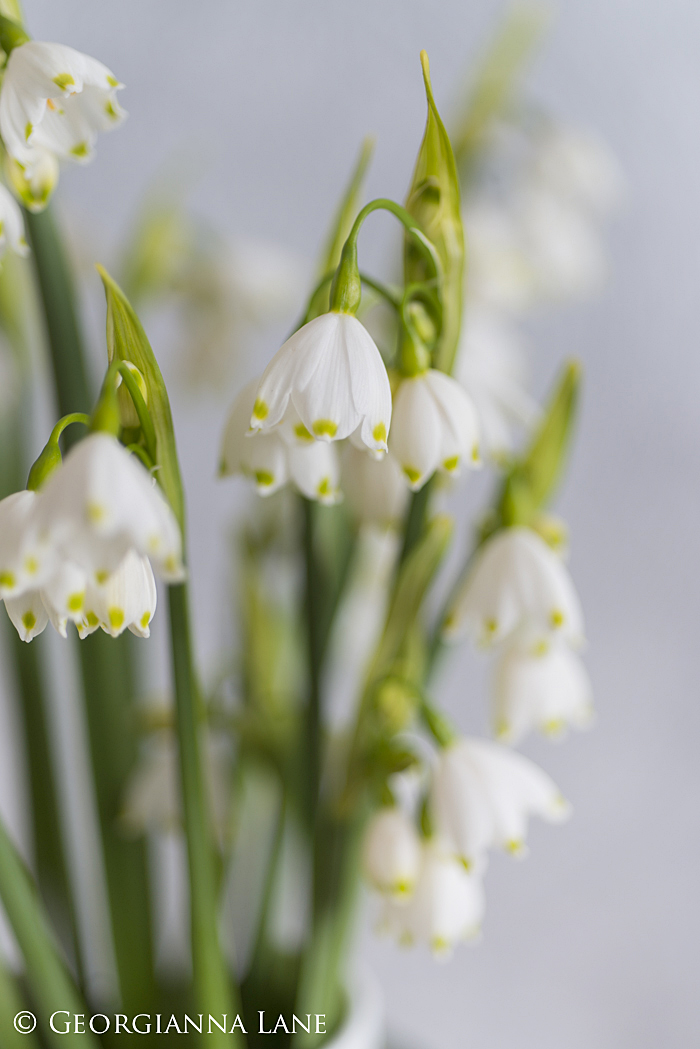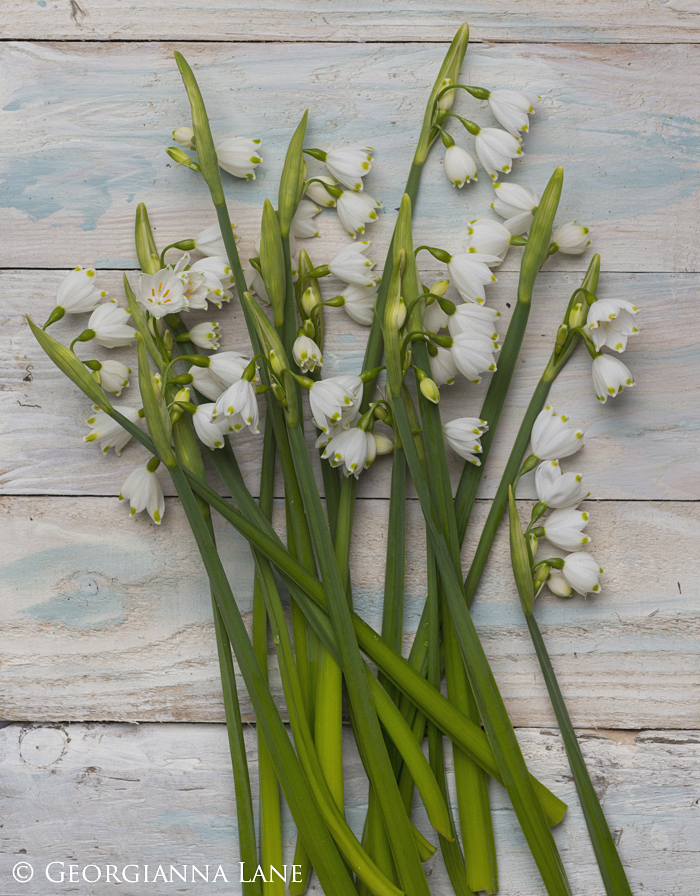 Hello friends and Happy St. Patrick's Day!
Celebrating in green and white, and since many of you are experiencing unexpected (and perhaps un-wished for) snowflakes this week, here is a sweet flowering bulb called just that – Spring Snowflake (Leucojum vernum). Along with its variant, Summer Snowflake (Leucojum aestivum), it is sometimes mistaken for a snowdrop, but flowers a week or two later. So, although you may not appreciate winter hanging on as it seems to be in many areas, this shows that some spring snowflakes can be most welcome.
Our woodland garden is awake and blooming with daffodils, hellebores, early rhododendrons, hyacinth and periwinkle! The first robins and winter wrens are singing with gusto at dawn and, a sure sign of spring: D is preparing the lawns for new seeding. The office is filled at this moment with the heady scent of a luxurious bouquet of deep purple hyacinth, harvested yesterday by Erin from her greenhouse at Floret. (I do know I am very lucky!)
Wherever you are, we wish you a week of happy adventures and joy in the simple beauties of life.
with love,
G