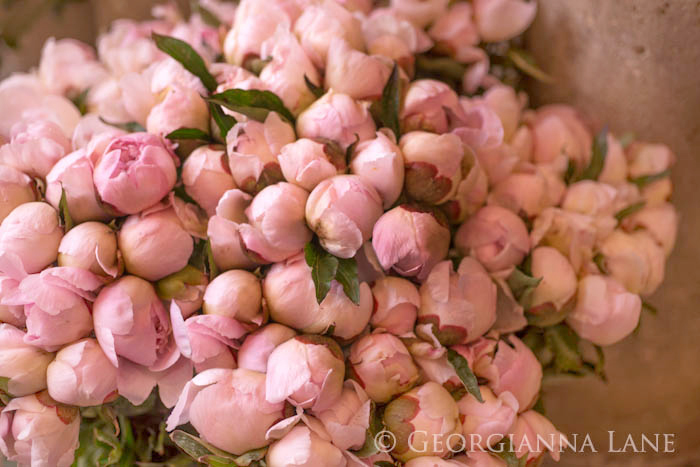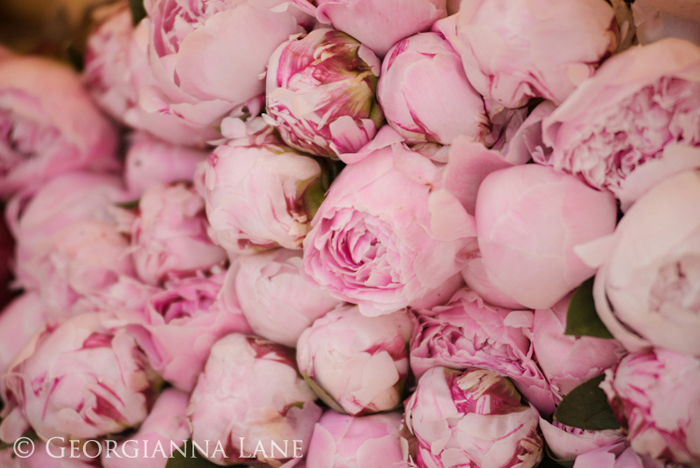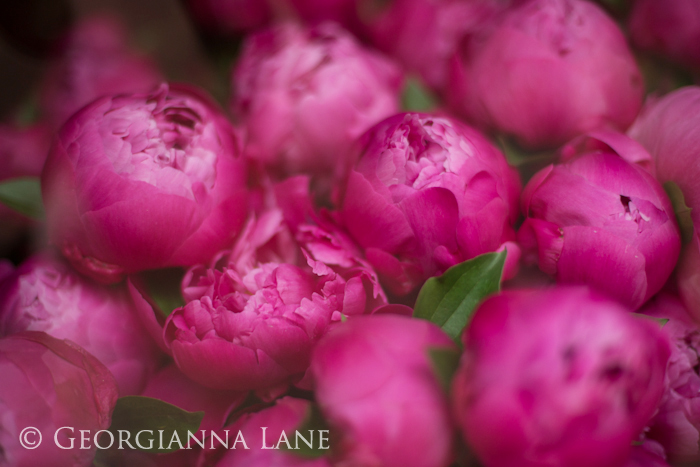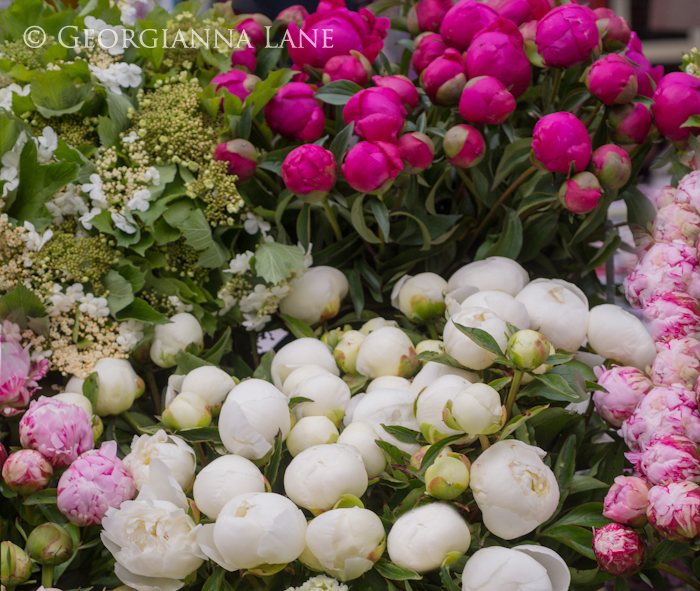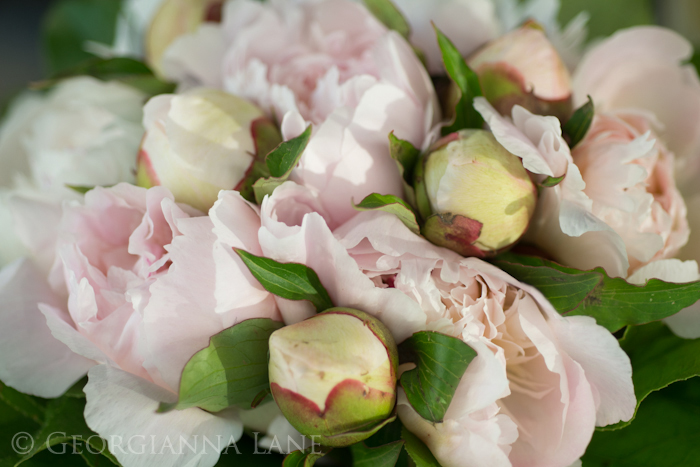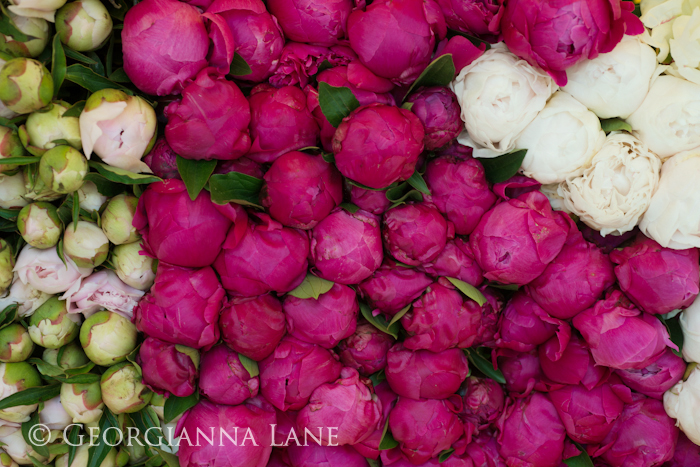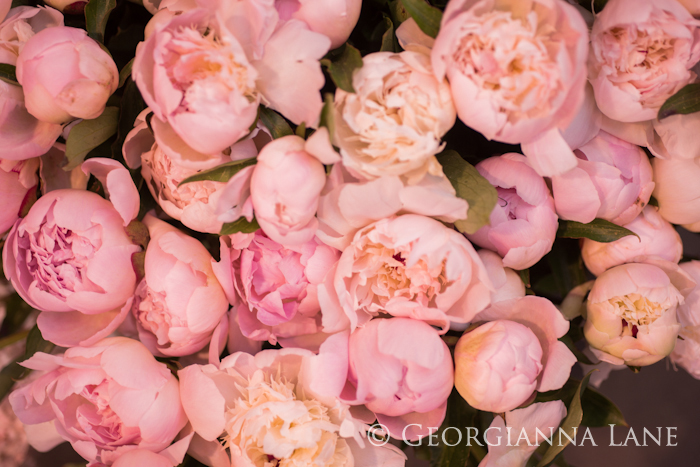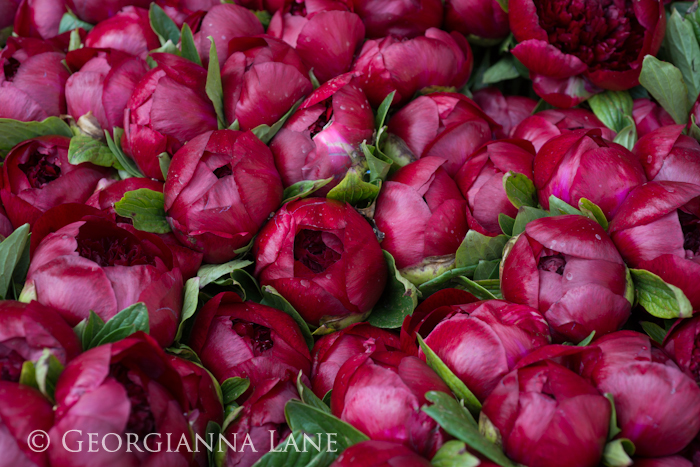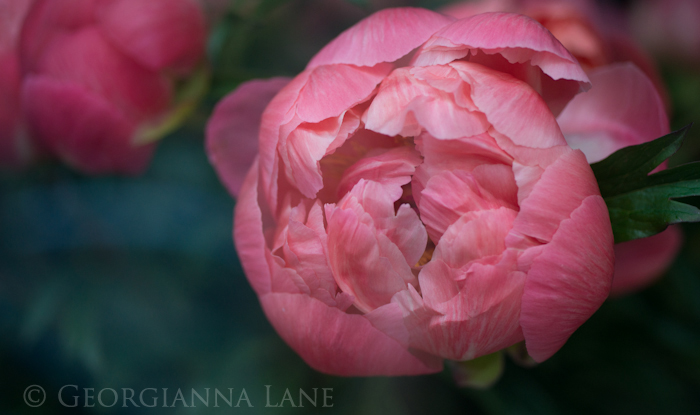 (Oh, did you think I was done with peonies?) :)
Hello friends! The sun is shining in Seattle and we had a marvelous, sparkling day to celebrate July 4th. I hope all of you in the US did, too, and the same wishes to my many dear Canadian friends who celebrated Canada Day on the 1st.
Summer is so very welcome, bringing such traditional festivities, outdoor play time and warm, precious, family memories-in-the-making, but it brings as well an adieu to peony season. I purchased my last, lush bouquets from a farmer's market a few days ago. (They are being pampered "models" in a series of new still lifes in the studio which you'll see before long.) To help us say farewell, here is an armload more of the peony abundance that I photographed in Paris at the end of May. Somehow, those two words go together so well, don't they? Paris. Peonies. Paris. Peonies. Ah, yes.
I kept staring wistfully at these images on the screen and finally got a few printed up for us and a friend or two. They're in the shop now, too. Additionally, I made up a few sets of Paris peony postcards which are all that I'll have a chance to do for a little bit as I'm away this weekend on a very exciting shoot that you are going to LOVE!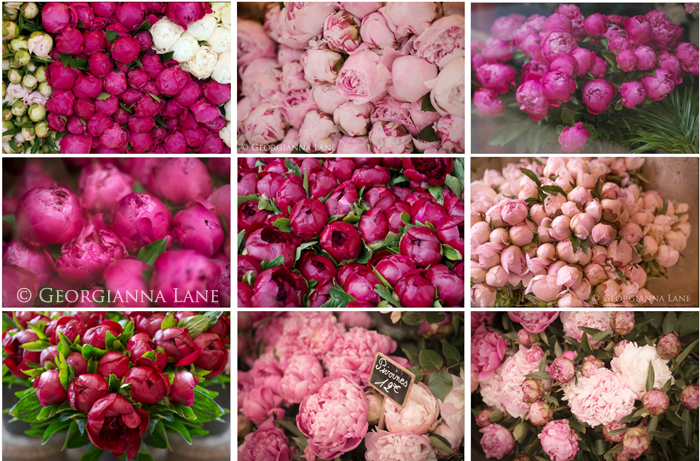 And at some time, there will be more peony images – at least enough to keep us dreaming until next spring!
For more flowers in Paris, visit our latest post at Paris By Two.
Enjoy your weekend. May it be filled with special moments.
with love,
g
p.s. I'll be back Sunday with the first of my July giveaways. I can hardly wait to show you!